February 15, 2013 at 1:55 pm EST | by Ted Smith
Top 10 priciest neighborhoods in D.C.
By TED SMITH
"Location, location, location." That's the advice Realtors give clients looking to buy a home.  It's almost always better to spend the same money on the least expensive home on the street (or in the building) than the most expensive home on a less expensive street—the house on the expensive street will appreciate faster with the other properties on its street. ("A rising tide lifts all boats.")
D.C. is especially a "location, location, location" city (see my previous Blade article, "What's In a Name?" in the Dec. 14, 2012 issue). Yet newcomers to D.C. often insist on asking the price per square foot in order to compare properties they're interested in buying. A recent article in the blog 24/7 Wall Street listed the "Ten Most (and Least) Affordable Cities to Buy a Home" and found D.C. the third most expensive metropolitan area in the U.S. per residential square foot at $372.11, ahead of metropolitan San Jose, Calif. ($315.96), but behind metropolitan areas in Honolulu ($381.03) and San Francisco ($420.99). (However, Manhattan itself is by far the most expensive U.S. city per residential square foot at $2,161.)
Within the city limits of the District, the average price per residential square foot according to Trulia is $425, an increase of 14.9 percent over last year. Here are the 10 most expensive District neighborhoods per residential square foot in December 2012:
1. Georgetown, $748
2. Kalorama, $680
3. West End, $679
4. Dupont Circle, $594
5. Logan Circle, $563
6. Mount Vernon Square, $559
7. Penn Quarter, $546
8. U Street Corridor, $531
9. Adams Morgan, $530
10. Spring Valley, $514
Note this information should not be taken to mean that homes in Spring Valley, for example, are less expensive than those in U Street; they are not, in fact. Because Spring Valley homes are generally larger, their overall cost is higher even though their cost per square foot is smaller.
Want to put all this in perspective? No place in the United States ranks in the 10 most expensive prices per residential square foot (or square meters) in the world. Manhattan is only 17th. What are the 10 most expensive places per residential square foot? According to the Wall Street Journal Wealth Report, in ascending order they are:
10. Hong Kong (apartments), $2,625
9. Geneva, $2,959
8. St. Tropez, $3,600
7. Gstaad, $3,701
6. St. Moritz, $3,951
5. Courcheval 1850, $4,081
4. Hong Kong (houses), $4,406
3. London, $4,534
2. Cap Ferrat, $4,800
1. Monaco, $5,408
At those prices, Washington real estate is a bargain.
Ted Smith is a Realtor with STAGES Premier Realtors specializing in mid-city D.C. Reach him at TedSmithSellsDC@stagesrealtors.com and follow him at Facebook.com/MidCityDCLife, Youtube.com/TedSmithSellsDC or @TedSmithSellsDC.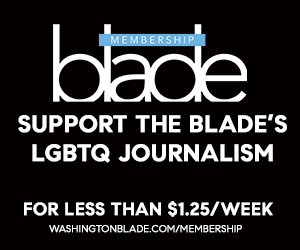 Sign Up for Blade eBlasts