Glory days
Tracks — gay nightlife staple of '80s/'90s — remembered fondly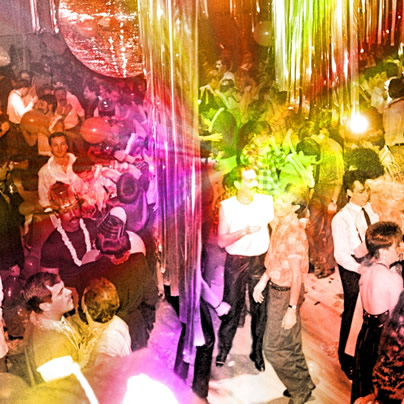 The planning and organizing has taken on all the earnestness and care of a high school or college reunion.
But in a series of events scheduled for this weekend at three D.C. clubs, patrons and employees of a gay nightclub called Tracks — which entertained and some say mesmerized thousands during its run from 1984 to 1999 — will come together for a reunion that may have a far greater meaning for them than a school reunion, according to organizers.
"Tracks nightclub is widely revered as the legendary nightclub of Washington, D.C.," says a statement on the event's website, TracksDC.com.
"And although there have been many other nightclubs, parties, events and gathering places that may hold fond memories for many from Washington, Maryland, Virginia and the surrounding region, there is no denying that Tracks meant considerably more to considerably more people for considerably more years than any other nightclub in D.C. history," the statement says.
Patrick Little, a Tracks bartender and manager and one of the lead organizers of the reunion, said 100 percent of the proceeds for the reunion will go to seven non-profit charitable groups, including Whitman-Walker Health, the House of Ruth shelter for homeless women, the Sexual Minority Youth Assistance League (SMYAL) and the Mautner Project for lesbians with cancer and other serious illnesses.
Other recipients of the proceeds include the AIDS service group Us Helping Us, the D.C. Center and the Metropolis Fund, which raises money to support local and national AIDS causes.
Denver-based businessman Marty Chernoff, founder and owner of Tracks, has been credited with bringing to D.C. a gay nightclub that offered features that no other nightclub offered in the area, gay or straight, from the time it opened in 1984 through at least a decade or longer, Little and others working on the reunion say.
Little and Ed Bailey, who worked as a Tracks DJ and later as its director of promotions, pointed to some of the features of Tracks that set it apart from other clubs. Located in a sprawling warehouse building at 1111 First St., S.E., the club's main room or hall included the region's largest dance floor at the time.
Chernoff, who had been operating a Tracks nightclub in Denver, installed in the D.C. club the same state-of-the-art theatrical lighting and sound system he had been using in the Denver club. Chernoff also built in the D.C. club a separate video room with its own dance floor and sound system.
According to Bailey, the video screens were among the largest of any of the existing clubs in the area at a time when video screens were just starting to be installed in clubs in big cities like New York and Los Angeles.
And unlike most other clubs at the time, Chernoff had a large outdoor space as part of the Tracks property in which he installed a volleyball court with beach sand. He also built an 18-inch-deep pool surrounded by a large deck with chairs and an outdoor bar and grill, where hot dogs and hamburgers, among other food items, were served.
The outdoor space also featured yet another dance floor and sound system that became popular in the warm months.
"I built what I thought would work well, including some things where people said, 'Are you crazy? Who ever heard of a volleyball court in a nightclub?'" Chernoff says. "And I said, 'Well I tried it in Denver and it worked pretty well. Let's give it a try here.'"
Bailey and others familiar with Tracks say the volleyball court along with the numerous other amenities at the club worked well, as capacity crowds came to the club on most weekends.
"The video, sound system and lighting were way ahead of their time," Bailey says. "The music was always cutting edge. And it was far more laid back than other nightclubs."
Tracks featured nationally known live performers almost once a month for several years. Among them were Gloria Gaynor, Thelma Houston, Crystal Waters, The Village People, Robin Ess, Martha Washington and CeCe Peniston.
Unlike many other gay clubs at the time, Tracks attracted a diverse cross section of the LGBT community, including whites, blacks, men and women, Latinos and Asians, Bailey and Little say. As word got out about Tracks' grand scale, straights began to come to the club at various times.
Before long, Little says, Friday nights became known as "straight night," even though gays continued to come to the club on that night.
"It was the biggest, coolest club in the city so other people started going," Bailey says. "The straight crowd knew it was a gay club but they couldn't find anything like it anywhere else."
Chernoff says he and his staff welcomed the diversity of the crowds that packed the club, which sometimes exceeded its occupancy limit of 1,300 people.
He made it clear in no uncertain terms on a sign posted at the entrance that while everyone was welcome, Tracks was a gay club "and if that is a problem for you then you shouldn't come in."
"The one absolute we had is we were not going to discriminate," Chernoff says.
Little says the three nights of the reunion set for this weekend — Friday through Sunday — were put together to reflect the different types of music and crowds that came to Tracks on different nights.
Chernoff says he was especially proud of the lighting system and other features in the Tracks main hall. The enormous dance floor was surrounded by an elevated standing area where people could watch the action on the floor. He arranged for a small platform to be placed high above the main hall dance floor from which a giant mosaic mirrored disco ball was suspended that could be lowered and raised.
A heavy-duty cable was sometimes used to lower performers from the platform above the dance floor. During one of the club's New Year's Eve parties, a "heavy-set drag queen dressed only in a diaper" was lowered from the perch above the dance floor "to the hoots and hollers of the crowd below, which was taken by complete surprise."
Celebrity encounters
Chernoff says one of the "horror stories" he recalls during the years he operated Tracks was when singer Grace Jones, who was booked for a live performance, refused to go on stage when the time for her act was scheduled to begin.
"She was just impossible to work with," Chernoff says. "She said, 'I'll decide if I go on or not go on. I'll see how I feel about it.' I said, 'You owe it your fans out there. Please go on stage.' She said, 'I'll decide if I want to go on or not. Maybe I don't feel like going on.' So finally I said, 'Enough is enough. Just get the hell out of my building. I don't need to put up with this crap.'"
He says Tracks refunded the money for everyone who paid for admission to see Jones perform, writing off the episode as "one of our biggest disasters."
Among the most pleasant encounters with a performer or group booked at Tracks was the appearance of the Village People, one of the most popular disco-era acts, especially for gay audiences, Chernoff says.
"It was such a great experience and such a great vibe," he says. "So after they put the show on they didn't leave. They stayed and partied with everybody until 5 or 6 in the morning. They said, 'We don't want to go home. We're party people and this is the best party in town.'"
Changing times
"It became a home for a lot of people," says Reg Tyson, who was part of a group that partnered with D.C. businessman Paul Yates, who bought Tracks from Chernoff around 1990.
"I think it was the right place at the right time," Tyson says. "It was a new place that allowed people to be free to be themselves, to express themselves."
The club flourished under Yates' ownership as Bailey, who had been working as a DJ, was moved by Yates to the post of director of promotions.
Chernoff says around 1996 Yates decided to withdraw from the business, and Chernoff resumed his position as Tracks owner until the time the club closed its doors in 1999. By that time Bailey had left Tracks to become involved with a new and even bigger nightclub located one block away called Nation, which started a Saturday night gay dance party called Velvet Nation.
"Like everything else, Tracks' time had come," Chernoff says. "You can't hang on to the previous concept and expect it to move into the next decades and next generations. What made Tracks unique and phenomenal — it had run its course."
Ongoing negotiations with a developer that had expressed interest in buying the Tracks property to build a new office building reached the stage where a deal was finalized, Chernoff says.
Bailey says he was honored to have worked for Chernoff and credits him with teaching him the ins and outs of operating a nightclub, skills that Bailey says helped him in his work at Nation.
"Tracks innovated the nightclub scene in a way that Nation benefited," Bailey says.
Bailey says he was also honored that Chernoff and the Tracks staff invited him to work as DJ at Tracks during its closing night party in November 1999.
Kevin Brennan, a Tracks customer who was later hired as a lighting technician at the club, says he and his partner of 18 years, Don Oberholzer, have especially fond memories of Tracks.
"That's where we met," Brennan says. "I think he was dancing on one of the dance boxes in the big room and we just started talking." They had their first date about a week later and have been a couple ever since. The two were married in D.C. last year.
"It made an impression on me in the sense that nothing else has ever compared," Brennan says of the club. "I never felt like there was another club that had everything that Tracks had."
A car fit for a queen
New $342,000 Rolls-Royce SUV will leave you speechless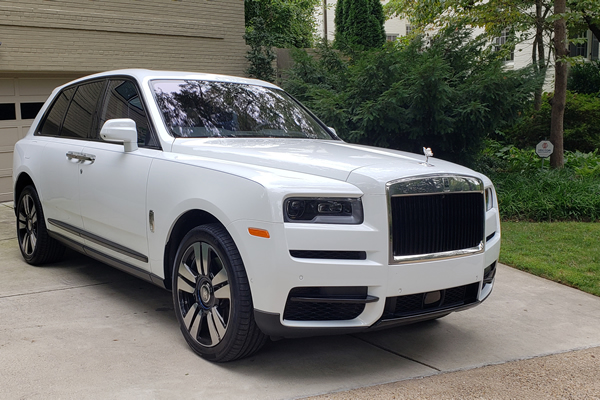 Last month, I was invited to test drive the ultimate SUV: a Rolls-Royce Cullinan. My partner Robert and I—nerdy fans of all things BritBox—decided to take this swanky ride on a two-day outing to Charlottesville. After all, meandering along Virginia's bucolic backroads was the closest we were going to get to an English countryside. While we were trying to summon forth our inner Mr. Darcy, we discovered quite a few fun surprises in this regal SUV along the way.  
Rolls-Royce Cullinan
$342,000
Mpg: 12 city/20 highway
0 to 60 mph: 4.5 seconds
The Cullinan has a noble pedigree, named after the largest diamond ever found—a hefty 1.33-pound gem that is now part of the British Crown Jewels. There are other royal connections to Rolls-Royce, of course. Queen Elizabeth—who was trained as a World War II mechanic and, at age 95, still drives herself sometimes—has a vast car collection with many a Rolls. And both Kate Middleton and Meghan Markle arrived at their weddings in a 1950 Phantom IV, made specially for the queen back when she was a mere princess. Yet despite its 114-year lineage, the luxury automaker has worked hard to keep pace with modern tastes and technology.
Hence the Cullinan, the first-ever SUV in the Rolls-Royce stable. This tony horseless carriage has a $342,000 base price that quickly skyrockets with natty options. My test vehicle, for example, was $450,000—including $20,000 for a trendy detailing package. Other notable extras: lambswool floormats, contrast seat piping, black stained ash wood trim, and an embossed "RR" monogram on the doors and headrests. You also can opt for a cooling bin large enough for two Champagne flutes and a whiskey decanter. The best add-on, though, was the starlight headliner. To create the faux nighttime sky, it takes two craftspeople up to 17 hours to perforate 1,900 holes. Then fiberoptic lights are inset at various angles so that each "star" actually twinkles. And—crikey!—there's even a shooting star feature.
Exterior niceties are just as impressive, such as the anti-spin device to ensure the "RR" logo remains upright on each wheel cap at all times. Depending on customization, those fancy wheels can easily cost $4,000—each. The famous Spirit of Ecstasy hood ornament is available in silver, gold-plated or illuminated polycarbonate. To prevent theft, the statuette automatically disappears beneath the hood when the engine is off. But perhaps the most impressive feature is also the least obvious, at least until you slip behind the wheel and fire up this high-class colossus. That's when the finely tuned, twin-turbo V-12 engine roars to life and effortlessly glides you down the road.
Driving such a sophisticated land yacht—which weighs almost three tons—feels like riding on a cloud. Surprisingly, there's little body roll when cornering and no shuddering during quick stops. Think sleek Cutty Sark versus lumbering cruise ship. There were several major storms during our time in this vehicle, causing other drivers to pull off the road or frantically try and outrun the rain. But the Cullinan stayed steady, holding the road as we battered our way through heavy winds and torrential downpours. Another nice touch: Hidden in each of the rear coach doors was a full-size umbrella, which popped out at the push of a button. When we put the wet umbrellas back into their secret compartments, air vents quickly dried them out. Mary Poppins should have been so lucky.
The skies cleared the final day of my test ride, so I sped around the Beltway for one last hurrah. Perhaps because a Rolls-Royce is more refined and understated than any in-your-face Ferrari or Lamborghini, no one tried to race me down the road. Instead, there were lots of approving smiles and a big thumbs up or two. No, I didn't respond with a royal wave. But I doubt anyone would have blamed me if I did. After all, driving a Cullinan makes you feel like queen for a day.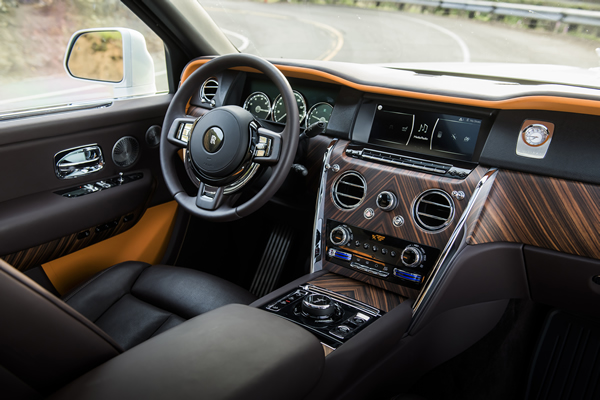 A real estate language primer
A few terms to know before you buy a home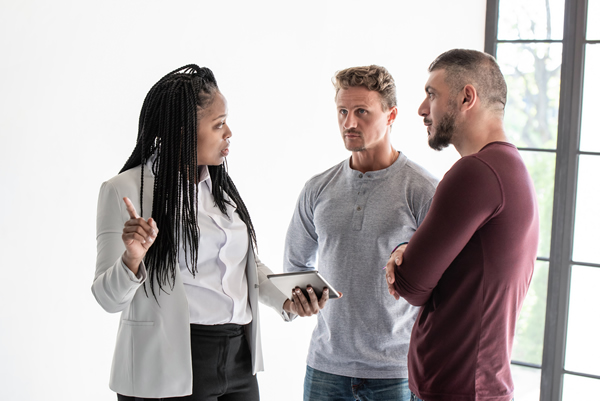 When working with first-time buyers, I often hear them say, "I have a stupid question." I automatically respond that there's no such thing.
What they think may be a stupid question almost invariably has been asked before by many other people in the same situation. The answer to a stupid question almost always makes you smarter, so what they really have may be a "smart question."
Several questions that were recently asked of me have prompted me to take another look at what I discuss in my initial buyer consultations, so let's start there.
A Buyer Consultation is an initial meeting with a buyer, whether face-to-face, by telephone, or by Zoom or similar interactive means, where we exchange information about the buyer's needs and the services I provide and determine whether we shall work together exclusively and for how long.
If we decide to go forward, we sign an Exclusive Buyer Representation Agreement, which allows an agent to be the buyer's advocate by solely representing the buyer's interests in a real estate transaction, protecting the buyer's confidentiality, and providing essential services reserved for a client-based relationship. In the DMV, absent such an agreement, agents must legally represent and owe allegiance to a seller they have never met of a property they have never seen.
In D.C., our real estate contracts consist of 33 paragraphs of boilerplate language vetted by a committee of agents, brokers, and attorneys, updated as needed to comply with legislative changes and regulatory requirements. In other words, they contain a lot of "legalese." In addition, there are a plethora of addenda that may apply to a real estate transaction.
It is important, therefore, for clients to understand what they are reading before signing and, rather than simply having buyers sign an offer electronically, I believe in providing them with a sample contract package and reviewing both the documents and the process with them to explain terms, market norms, and potential consequences of making certain choices.
The terms below seldom change in any meaningful way and learning them can be a good way to begin to understand the contract process.
Time is of the Essence, which is found at the top of our purchase contract, means that deadlines are fixed. There is no "wait just a minute more" unless both parties agree to an extension of time in writing.
An Earnest Money Deposit, generally an amount in excess of 3% of the offered price, accompanies or follows an offer and is held by a real estate brokerage or settlement firm until needed at closing.
The terms Settlement and Closing are interchangeable and denote the signing and recording of documents transferring the property from seller to buyer.
A Contingency is a condition that must be met for the contract to proceed to settlement. An example might involve a satisfactory home inspection or appraisal, sale of a prior home, or receipt of financing. Compare it to a situation unrelated to real estate, such as "if you wear a mask, then you may enter the grocery store and shop."
Home Inspections are typically conducted after a contract is Ratified, meaning all parties have agreed to the price and terms. They may allow for repairs to be negotiated with the sellers or for simple acceptance or rejection of the property based on the findings. Some buyers opt for a Walk-and-Talk inspection, which is conducted prior to submitting an offer. The cost is less, since buyers take their own notes and no report is issued. The offer the buyers make will be well-received by the sellers without the delay of a contingency.
An Appraisal is ordered by the lender to determine the value of the property and whether that value supports the amount of the loan being made to the buyers. Don't confuse this with an Assessment conducted by city assessors to determine value for property tax purposes.
A Title Search is conducted to determine that there is nothing in the chain of ownership that would prevent the sale of the home. Title Insurance insulates the lender from issues such as fraud, forgery, liens, and other items that may not have been discovered in the initial search. The buyers may also purchase title insurance to similarly protect themselves.
In closing, a word about Closing Costs, the amounts paid to lenders, attorneys, brokers, and municipal offices at settlement for expenses incurred in completing the property transfer. The earnest money you have on deposit will be credited to you for these one-time costs or for the remainder of your downpayment. As J. G. Wentworth says, "It's your money. Use it when you need it."
Valerie M. Blake is a licensed Associate Broker in D.C., Maryland, and Virginia with RLAH Real Estate. Call or text her at 202-246-8602, email her via DCHomeQuest.com, or follow her on Facebook at TheRealst8ofAffairs. 
Seven new restaurants to try this fall
D.C. restaurant scene thriving again after rough year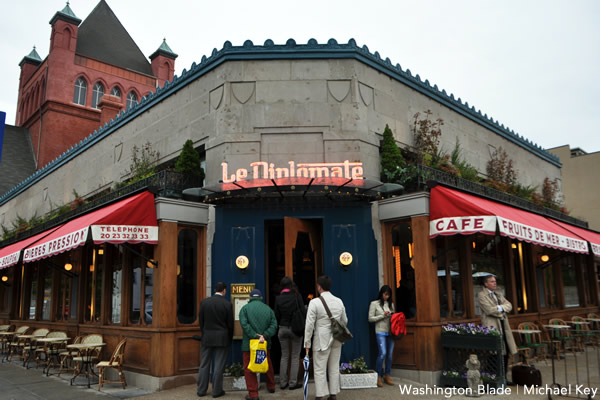 The fall dining scene is as hot as ever. Here are some of the top tickets to look out for:
RAMMYs: Sept. 19 marks the annual D.C.-area restaurant industry awards, the RAMMYs. Many of the categories this year are unique to the challenges restaurants faced in 2020. Held at the Walter E. Washington Convention Center, the awards "created timely categories that speak to all the ways the region's uniquely met those challenges," according to the RAMMYs. Such categories include "most innovative to-go packaging", "outstanding COVID-safe redesign," and "most impressive pivot to provision or market."
Jane Jane (1705 14th St. NW):
Highly anticipated retro-chic cocktail bar Jane Jane quietly opened after more than two years in the making. Co-owned by gay men Drew Porterfield, his partner Ralph Brabham, and friend JP Sabatier, Jane Jane's mid-century-style throwback offers classic cocktails and upgraded bar snacks. It's located in the new Liz development on 14th Street.
Thirsty Crow (3400 11th St. NW):
Part sports bar, part cocktail bar, Thirsty Crow opened just last week in Columbia Heights. It sits in the subterranean level of Michelin Bib Gourmand-winning Makan, serving cocktails and bites inspired by Malaysian flavors, like its sister restaurant on the ground level. Chef James Wozniuk of Makan is overseeing the menu of snacks like shrimp chips and larger plates like spicy fried chicken with sambal.
No Goodbyes (1770 Euclid St. NW):
The Line Hotel previously played host to a suite of restaurants: A Rake's Progress, Brothers and Sisters, and Spoke English. When these restaurants left this Adams Morgan hotel, the spaces sat mostly vacant until No Goodbyes slid into the ground floor. An all-day dining place that "taps the farmers, fishers, and small-time ranchers in DC's own backyard," according to its website, the menu sits squarely on a Chesapeake Bay foundation. Mid-Atlantic dishes, from fish to fowl, play large on the menu.
Bread Alley (1250 5th St NE):
The intoxicating tower of carbs that greets diners when they walk into buzzy Le Diplomate is getting its very own dedicated space, aptly named Bread Alley. A tiny location in the Union Market area, the shop just launched selling only the three types of bread that arrive complimentary at the start of any Le Dip meal: thick-crusted classic baguette, multigrain boules, and cranberry-walnut boules. It will eventually also sell pastries, jams, butter, honey, and other accouterments. Bakers begin their craft at 3:30 a.m. and offer their wares starting at 9 a.m. until 5 p.m. or sold out, whichever arrives earlier.
Bistro Du Jour (99 District Square SW)
Bistro Du Jour will be gay-owned KNEAD Hospitality + Design's third waterfront venue at the Wharf. A café in the Parisian style, it will lean heavily on croissants and cappuccinos during the day, moving to Champagne and larger savory dishes by night. The bistro will sell current partner Mah-Ze-Dahr Bakery's fresh baked goods and pastries, and will showcase traditional fare like coq au vin, French onion soup, steak frites, and foie gras for lunch and dinner. The bistro will display an extensive bubbly section, as well as a chic espresso bar and an outdoor patio. Brunch is in the works.
SUCCOTASH Prime (915 F St., NW)
After a yearlong hiatus, SUCCOTASH Prime recently reopened at the end of August. SUCCOTASH Prime, also run by gay-owned KNEAD Hospitality + Design, is an updated version of the restaurant, still with Chef Edward Lee at the helm. The refreshed SUCCOTASH opened as a southern steakhouse with an Asian twist, featuring smoked steaks, fried oysters, collard greens, ham, and kimchi side dish. Live music is also planned.
Via Roma (4531 Telfair Blvd #110, Camp Springs, Md.)
Via Roma is a restaurant where you can enjoy the pies, you just can't call it "pizza." Just opened a few weeks ago, the restaurant serves pinsas, a pizza-like dish using dough made from a heady mixture of wheat, soy, and rice flours, and then proofed for more than a day. The spot calls itself the first Pinsa-certified restaurant in Maryland, and aims to reflect the laid-back, Mediterranean atmosphere of Naples (the owner also runs an Associazione Verace Pizza Napoletana-certified restaurant in Maryland). Beyond Pinsa, it also serves Maryland crab tater tots, panini, pasta, salad, and Aperol spritzes.