Gay senior commits suicide after eviction
Lifelong D.C. resident's death prompts activists to assess city services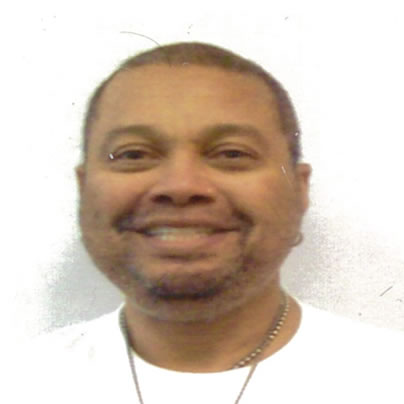 D.C. Council member Jim Graham (D-Ward 1), transgender activists Earline Budd and Toni Collins, and gay activist and acting program director Greg Mims of the local social services group RAP, Inc. each took steps to help him at a time of need.
But to their shock and dismay, Maurice "Twan" Coplin, a 62-year-old gay man, took his own life on April 7, 10 days after being evicted from the Columbia Heights apartment that had been his home for more than 10 years.
Graham, who knew Coplin as a Ward 1 constituent, said he and his office worked with Coplin in the spring and early summer of 2012 to resolve an issue that could have led to his eviction.
"We thought the matter had been resolved," Graham told the Blade.
Budd and Collins, who were friends of Coplin's, said in an email exchange after learning of Coplin's death that they tried their best to help him. But they said Coplin didn't reach out to them until after his March 28 eviction landed him and his belongings on the street outside the Columbia Uptown Apartments at 1375 Fairmont St., N.W.
"I have tried to search my heart and soul in trying to figure out is there anything else that could have been done to prevent this tragedy," Budd, an official with the local group Transgender Health Empowerment, said in an email.
Collins stated in an email to Budd and other activists on April 9 that she took Coplin into her home after he called her and asked her to pick him up on the street following the eviction. She said he stayed with her until April 2, when he told her he was going to the city's housing department to seek help in obtaining temporary housing.
"I lost contact with him after that until the call from the detective last night informing me of his suicide," Collins wrote.
She was referring to a call from a Montgomery County police detective who informed her that Coplin's body was found in a hotel room in Rockville and that the death was believed to be a suicide.
A spokesperson for the Maryland State Medical Examiner said the cause of death was determined to be an alcohol and drug overdose and the manner of death was ruled a suicide. The drug was identified as oxycodone, the spokesperson said.
"We need to do something about how seniors are treated in the eviction process and resources made available at the time of eviction so that they have a place to stay and also encompass any medical or mental health issues they may have," Collins wrote.
In a series of interviews in the weeks following Coplin's death, people who knew him and those who took steps to help him – including Graham – told the Blade that numerous programs at D.C. government agencies and from private community organizations existed that could have provided all of the help Coplin needed.
The fact that he didn't call on people he knew to set in motion the help and resources he needed until after the eviction raises questions about his emotional state, friends said. They also have asked how friends and family members might recognize signs of distress, even if a loved one doesn't choose to talk about it.
"We have all these questions lingering," said Jackie Reyes, a constituent services staffer in Graham's D.C. Council office who worked with Graham on Coplin's case. "Something happened that he didn't want to talk about this," Reyes said.
Mims said he has known Coplin since the two went to high school in D.C. Both became involved in D.C.'s gay social circles in the late 1960s, when there were few bars and gay life centered on social groups, especially in the city's black gay community.
Mims said he only learned recently that Coplin served in the U.S. Navy before beginning a career as a hairstylist. According to Mims, Coplin's career was cut short after he was diagnosed with AIDS in the 1980s and illness prevented him from working and resulted in his going on disability.
Coplin continued to become involved in gay community activities over the years, Mims said, including participating in LGBT Pride-related events.
For at least the past 10 years, Mims said, Coplin received financial assistance for his rent through a federally funded program that provides rent subsidies through vouchers issued by the city.
Friends and others who knew him said problems with his apartment appear to have surfaced shortly after owners of the high-rise apartment building completed an extensive renovation project that some viewed as a "gentrification" effort to attract new tenants that could afford far higher rents.
In early 2012 Coplin fell behind in his rent and records from the D.C. Superior Court's Landlord-Tenant Branch show that eviction proceedings were filed against Coplin. That's when Graham's office stepped in and helped Coplin navigate through the problem and catch up on his rent through city programs available to him, Graham said.
But just a few months later, according to court records, the landlord filed a new eviction proceeding against him that was unrelated to his rent payments. Instead, the eviction filing accused him of violating his lease by allegedly assaulting a woman on the premises who worked as a childcare provider for another tenant.
Court records show that the case went to trial in January of this year and a judge ruled in favor of the eviction after Coplin and witnesses for the landlord testified under oath. The records show that Coplin did not have a lawyer and represented himself.
Some who knew Coplin say they are suspicious of the motives of the landlord since the eviction proceedings took place at a time when Coplin was among the few if not the only longtime tenant remaining in the building from the days before the renovation project.
John Raftery, one of several attorneys representing Van Metre Columbia Uptown Apartments, LLC, the landlord, said Coplin admitted in court in his testimony that he committed the assault. Raftery told the Blade the building had no choice but to take steps to evict a tenant who commits an act of violence in the building.
"I think the issue in that particular building was several people had vouchers," said Mims. "And they sort of moved them out of the building. I don't know if gentrification was part of it or not."
Regardless of the actual cause of the eviction, Mims and others who knew Coplin said the state of Coplin's mental health appeared to play a role in some of Coplin's actions near the end of his life.
"My concern was that we didn't learn about everything until later," Mims said. "Had he told us I would never have let him sit on the street…The thing that bothers me is I think he felt so hopeless."
Courtney Williams, a gay official with the D.C. Office of Aging, said he didn't know Coplin personally but learned about his case from activists. He said his office specializes in coordinating services for seniors facing problems similar to Coplin.
All people need to do is call us," he said.
"We heard nothing about it until it actually happened," Graham said in commenting on Coplin's March 28 eviction. "That's when he contacted me. And once an eviction happens it's very hard to respond. But we did respond," Graham said.
Graham said his office arranged for the building to put most if not all of Coplin's possessions in storage.
"And then he vanished," said Graham. "We couldn't reach him anymore. And I contacted MPD and asked them if there had been a missing person's report.
Days later Graham learned of Coplin's suicide from Collins.
Virginia Beach high school students stage walkouts to support transgender rights
City's school board approved policy to out trans students to parents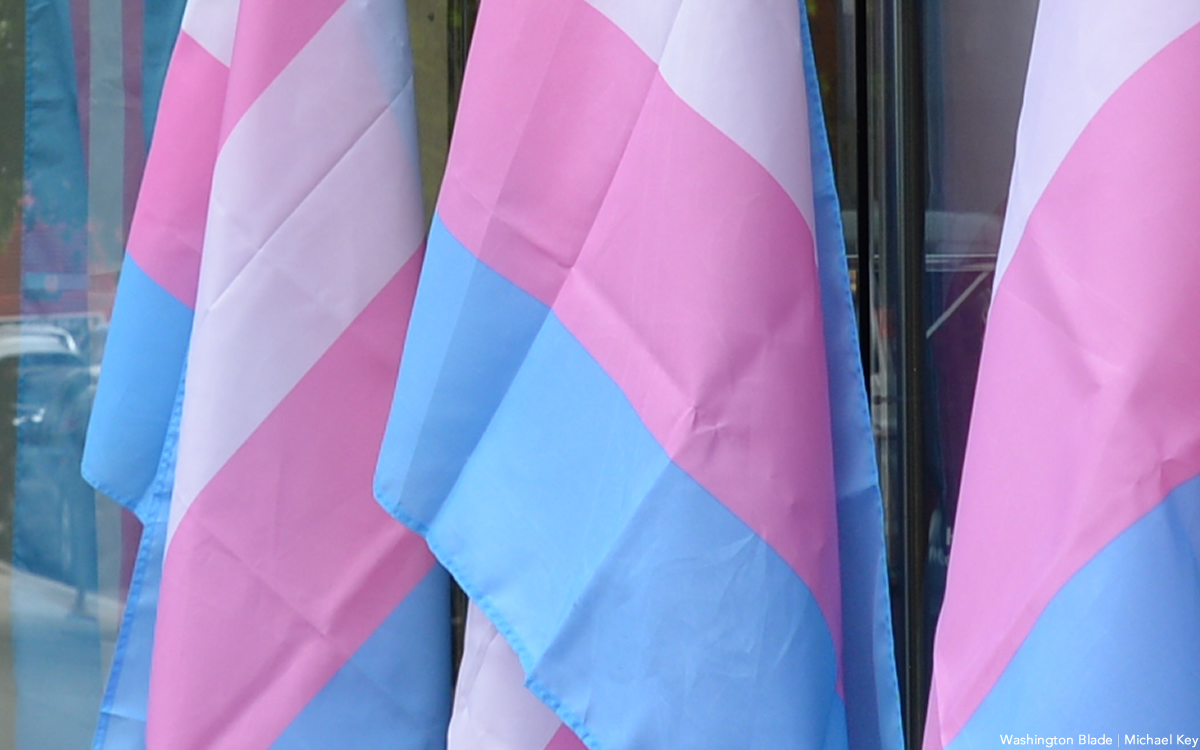 Students at five Virginia Beach high schools on Friday staged walkouts in support of transgender rights.
The walkout is in response to the Virginia Beach School Board approving policy 5-31, which the Pride Liberation Project says will require schools to out trans students to their parents.
Students have been organizing walkouts across the state since Republican Gov. Glenn Youngkin earlier this year announced new guidelines for trans and nonbinary students.
"Students like me aren't going to be able to talk to our teachers if we're constantly worried about our school officials calling home to forcibly out us," AJ, a trans Kellam High School Student, told the Pride Liberation Project.
Pepco, Exelon announce $2.7 million in funding for four minority-owned businesses
'It's good business sense to bring more people to the table'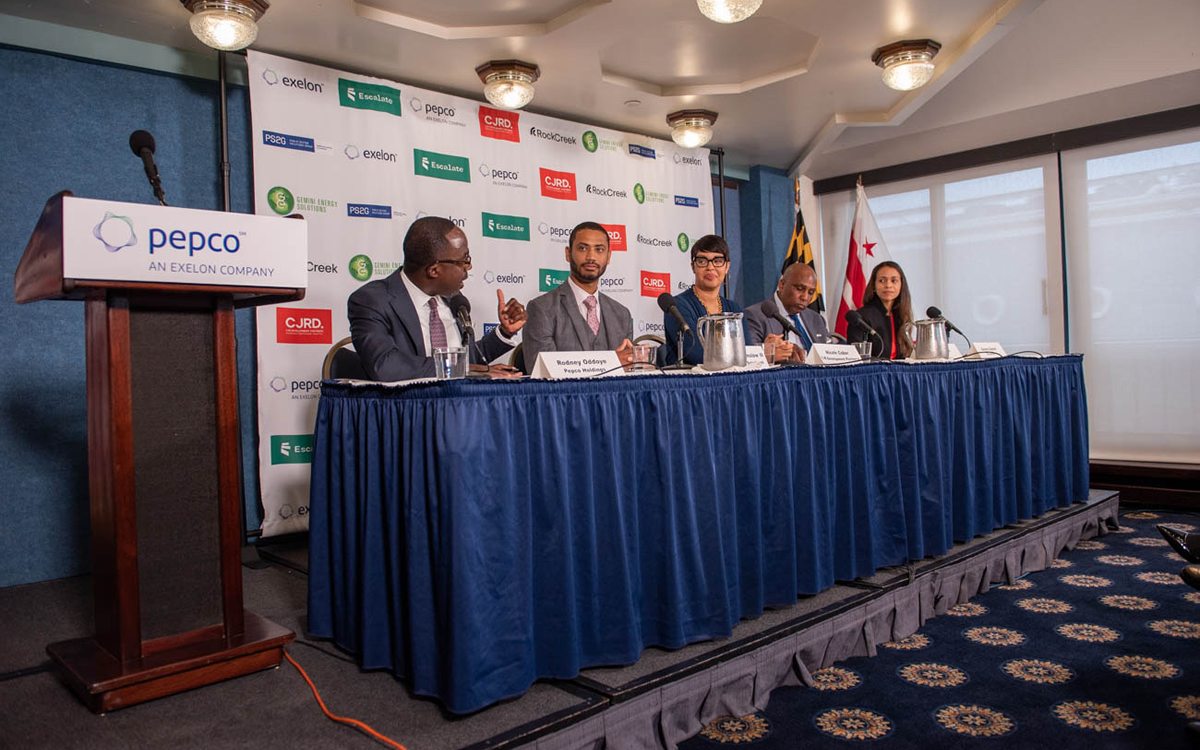 Pepco and Exelon announced a $2.7 million investment in four minority-owned businesses on Friday.
"Today's been a long time coming," said Pepco Vice President of Governmental and External Affairs Valencia McClure.
Pepco's parent company, Exelon, launched the Racial Equity Capital Fund (RECF) in 2022 to expand capital access to diverse businesses. This latest $2.7 million investment is just a portion of RECF's $36 million in funding.
At the announcement, D.C. Mayor Muriel E. Bowser spoke about the other ways Pepco and Exelon have "put their money where their mouth is" through their partnership with the D.C. Infrastructure Academy. She reported that all 22 of the residents that graduated from the program last week have a job offer from Pepco.
"We know that is not just a job, but a career," she said to the crowd's applause. "We know that working together, we can invest in D.C. residents, provide opportunity, and ensure that our D.C. businesses are a part of D.C.'s growing prosperity."
The four minority businesses that received funding were Gemini Energy Solutions, Public Sector Solutions Group, CJR Development Partners, and Escalate.
"It's good business sense to bring more people to the table," said fund recipient Nicole Cober, CJR Development's Principle Managing Partner.
Gemini Energy Solutions, which is Black owned, received $1 million, the most of the four companies. Its mission is to equitably scale energy efficiency to marginalized communities. For the founder and CEO Anthony Kinslow II, this investment means that he is able to get paid and advance the work of his organization.
"We are now able to accelerate the work in our software and technology development," he said. "What we were going to do in two years, we are now going to do in six months."
For Escalate, a workforce development platform focused on frontline worker retention, the funding means that it will be able to double the pay for frontline workers.
Public Sector Solutions Group CEO Darryl Wiggins emphasized that this investment was not just 'charity' work, but mission-driven work.
"The principle and the intent is greater than the money we receive," he said. Public Sector Solutions is Black owned.
Public Sector Solutions Group received a $600,000 debt investment; CJR Development, a minority and woman-owned small business, received a $600,000 debt investment; and Escalate, a majority Black and woman-owned company, received a $500,000 equity investment.
Exelon launched the RECF in partnership with RockCreek, one of the world's largest diverse-owned global investment firms, in 2022. The RECF expands capital access to diverse businesses so they can create more jobs, grow their companies and reinvest in their neighborhoods and communities, according to a statement from Exelon.
New RECF applications are accepted on a rolling basis. Interested businesses may apply online or contact RockCreek at [email protected] for more information.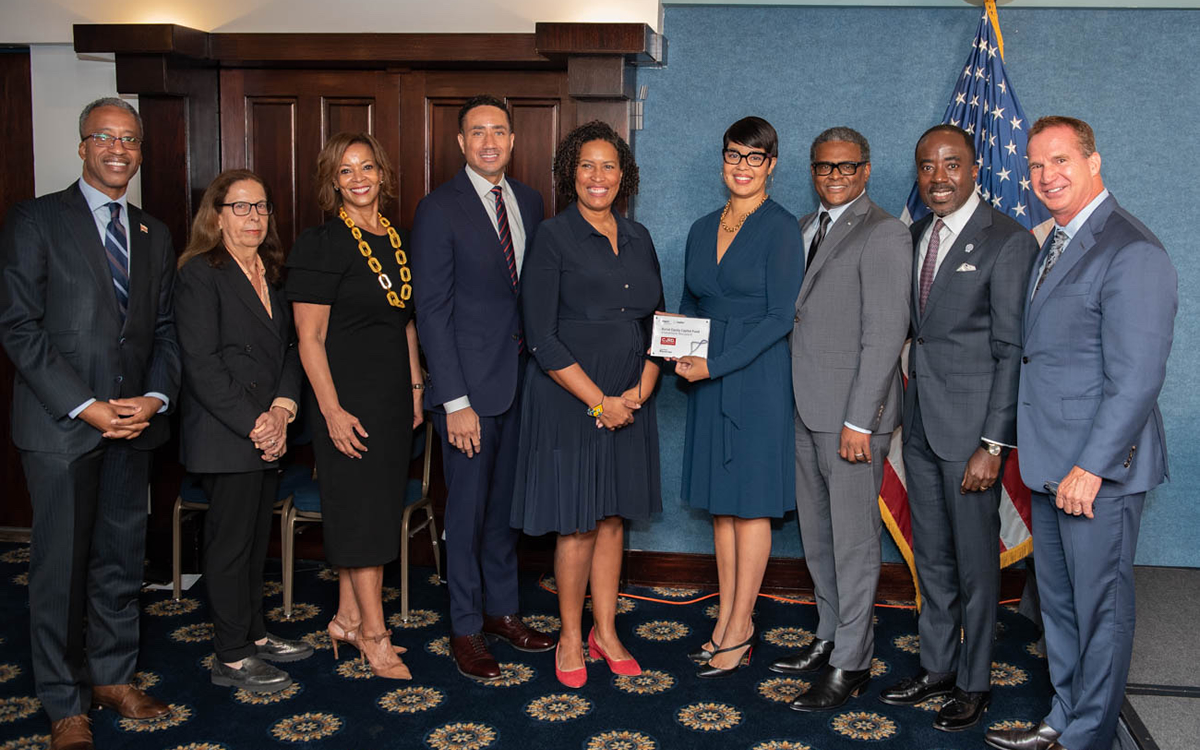 Comings & Goings
Armstrong recognized with Lifetime Achievement Award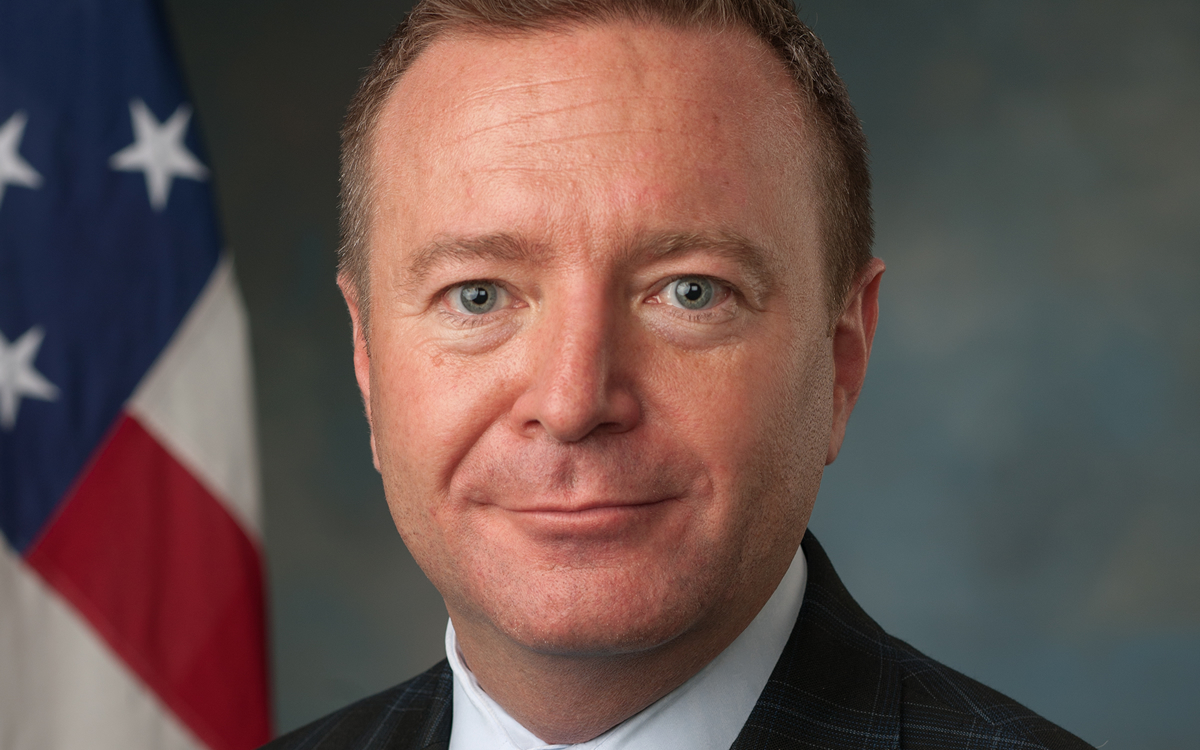 The Comings & Goings column is about sharing the professional successes of our community. We want to recognize those landing new jobs, new clients for their business, joining boards of organizations and other achievements. Please share your successes with us at: [email protected].
Congratulations to Lynden C. Armstrong on his Lifetime Achievement award from the Congressional Management Foundation in recognition of his exemplary public service in Congress.
Upon receiving the award Armstrong said, "This recognition is not just a personal achievement, but a testament to the unwavering dedication and hard work of colleagues and mentors who have been with me on this journey. I've dedicated my entire career to public service within the Senate, where recognition isn't the primary motivation for our work, making this recognition even more humbling." He is currently Deputy Assistant Senate Sergeant at Arms and Chief Information Officer.
Armstrong started his career with Sen. Pete Domenici (R-N.M.), where he rose to Deputy Chief of Staff in his more than 13-year stint. In 2004, during his tenure with Domenici, amid a debate on the Federal Marriage Amendment, Armstrong became a co-founder of the Gay, Lesbian and Allies Senate Staff (GLASS) Caucus. In 2014, he moved to the Sergeant at Arms CIO organization, where he established a new department within the CIO that was crafted to engage Senate offices in comprehending and harnessing technologies provided by the SAA.
Lynden has previously served as Chief Clerk on the U.S. Senate, Committee on Rules and Administration, and with the U.S. Senate, Joint Congressional Committee on Inaugural Ceremonies, as Deputy Inaugural Coordinator, 2012–2013. In that role among other responsibilities, he served as civilian liaison to the National Special Security Event Executive Steering Committee and subcommittees, including the Capitol, USCP, Crowd Management, Public Relations, Transportation, and credentialing, and as liaison to the Joint Task Force – National Capital Region.