Calendar: Events through Oct. 24
Parties, exhibits, concerts and more for the coming week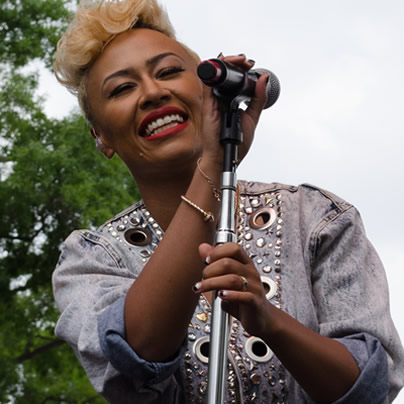 Friday, Oct. 18
DJ Joe Gauthreaux spins at Cobalt (1639 R St., N.W.) tonight. Free rail vodka drinks from 11 p.m.-midnight. Cover is $10. Admission is 21 and up. For more information, visit cobaltdc.com.
Town (2009 8th St., N.W.) hosts Bear Happy Hour tonight from 6-11 p.m. There is no cover charge and admission is limited to guests 21 and over. For more information, visit towndc.com.
Bachelor's Mill (1104 8th St., S.E.) holds a happy hour from 5-7:30 p.m. tonight with all drinks half price. Hip music begins at 11 p.m. Enjoy pool, video games and cards. Admission is $5 after 9 p.m. Must be 21 and over. For more details, visit bachelorsmill.com.
Saturday, Oct. 19
British singer-songwriter Emeli Sandé performs at Meyerhoff Symphony Hall (1212 Cathedral St., Baltimore) tonight at 7 p.m. Tickets range from $29.60-$40. For details, visit bsomusic.org.
The Birchmere presents 2CELLOS, a cellist duo, at the Lisner Auditorium at George Washington University (730 21st St., N.W.) tonight at 8 p.m. Tickets are $55. For more details, visit lisner.gwu.edu or call 202-994-6800.
The Bethesda Row Arts Festival runs today in downtown Bethesda (4841 Bethesda Ave., Md.) from 11 a.m.- 6 p.m. and Sunday from 10 a.m.-5 p.m.  Enjoy work from artists and crafters, listen to local music performances and participate in kid-friendly activities. The festival benefits NIH Children's Charities. Admission is free. For details, visit bethesdarowarts.org.
Burgundy Crescent, a gay volunteer organization, volunteers today for the Lost Dog and Cat Rescue Foundation at the Falls Church PetSmart (6100 Arlington Blvd., Falls Church, Va.) at 11:45 a.m. today. You will be paired with a dog on a leash to walk around and play with. Wear casual clothes. For more information, visit burgundycrescent.org.
The Arlington Gay and Lesbian Alliance (AGLA) hosts its monthly brunch event at Freddie's Beach Bar and Restaurant (555 S. 23rd St., Arlington, Va.) today from 11 a.m.-1 p.m. The brunch is an all-you-can-eat breakfast buffer with made to order omelets and Belgian waffles with coffee, soda or juice. Cost is $9.95. Fore details, visit agla.org.
The Hamilton (600 14th Street, N.W.) hosts a free screening of the cult classic "The Rocky Horror Picture Show" tonight at 10 p.m. Doors open at 9. Go here for details.
Sunday, Oct. 20
Organist Ken Cowan performs at First Baptist Church of Washington (1328 16th St., N.W.) today at 4 p.m. Admission is free but contributions accepted. For more details, visit firstbaptistdc.org.
Perry's (1811 Columbia Rd., N.W.) hosts its weekly "Sunday Drag Brunch" today from 10 a.m.-3 p.m. The cost is $24.95 for an all-you-can-eat buffet. For more details, visit perrysadamsmorgan.com.
Adventuring, an LGBT outdoors group, hosts its "Great Falls Difficult Run" hike through Great Falls Park (9200 Old Dominion Dr., Mclean, Va.) at 9:15 a.m. today. Alternately you can meet at the Tenleytown Metro (4530 40th St., N.W.) at 8:30 a.m. to carpool. The hike is 5.1 miles with an elevation gain of 250 feet. The walk has a view of the Falls from the Virginia side as well as the Potomac as it rushes through Mather Gorge below the Falls. The Difficult Run Trail has sustained flood damage and is steep and narrow. Bring water, snacks and bug spray. Cost is $2 for trip fee, $4 for the park entrance and $2 to reimburse the driver if you are carpooling from Tenleytown. For more information, visit adventuring.org.
Nellie's Sports Bar (900 U St., N.W.) hosts the final day of its silent shoe auction today. Come make your final bids on sneakers decorated by the community toe benefit the AIDS Walk. For details, visit nelliessportsbar.com.
Special Agent Galactica is at L'Enfant Cafe (2000 18th St. N.W.) tonight at 7 p.m. with Peter Fields. Details at pinkhairedone.com.
Monday, Oct. 21
Rainbow History Project presents "Prejudice and Pride," a panel discussion about discrimination against African Americans in the D.C. LGBT community in the 1970s and 1980s, at the Thurgood Marshall Center (1816 12th St., N.W.) today at 6:30 p.m. Admission is free. For more information, visit rainbowhistory.org.
Us Helping Us  (3636 Georgia Ave., N.W.) holds a support group for gay black men to discuss topics that affect them today, share perspectives and have meaningful conversations. For details, visit uhupil.org.
Tuesday, Oct. 22
Genderqueer D.C. holds a discussion group at The D.C. Center (13181 U St., N.W.) at 7 p.m. tonight. The group is for anyone who identifies outside of the gender binary as bigender, agender, genderfluid or any label outside of cisgender. For more information, visit thedccenter.org.
Whitman-Walker holds free HIV testing at Panam Supermarket (3552 14th St., N.W.) tonight from 7-9 p.m. For details, visit whitman-walker.org.
SMYAL (410 7th St., S.E.) hosts a "Rap Group" today from 5-6:30 p.m. Discuss stressful issues like school, bullying, getting into college or finding a job in this support group. For more details, visit smyal.org.
Mattilda Bernstein Sycamore will read from her memoir "The End of San Francisco" this evening at Busboys and Poets (1025 5th Street, N.W.) at 6:30 p.m. in the Cullen Room. More information at mattildabernsteinsycamore.com.
Wednesday, Oct. 23
The Lambda Bridge Club meets tonight at 7:30 p.m. at the Dignity Center (721 8th St., S.E.) for duplicate bridge. No reservations required and new comers welcome. If you need a partner, call 703-407-6540.
The D.C. Center and Pros in the City host "Forty Plus Gay Men Speed Dating" at Finn and Porter D.C. (900 10th St., N.W.) at 7 p.m. tonight. Speed dating will last approximately one hour. After enjoy a mixer with fellow speed daters. There will be a cash bar. Check-in is at 7 and dating begins at 7:20. You will be able to contact anyone you meet through an exclusive online messaging system 48 hours after the event. Tickets are $30. Three hour complimentary parking offered to guests who purchase two drinks or other items from the bar or restaurant. For more details and to purchase tickets, visit prosinthecity.com.
The HIV Working Group holds a meeting at The D.C. Center (1318 U St., N.W.) tonight at 7 p.m. The HIV Working Group is a volunteer-driven HIV/AIDS outreach, education, and advocacy initiative of the Center. For more information, visit thedccenter.org.
Thursday, Oct. 24
Washington Blade hosts its "2013 Best of Gay D.C. Party" at The Huxley (1730 M St., N.W.) tonight from 6-9 p.m. Winners of the "Best of Gay D.C." will be announced. You can also win a pair of tickets to see Cher. For details, visit facebook.com/washingtonblade/events.
Gays and Lesbians Opposing Violence (GLOV) holds a meeting at The D.C. Center (1318 U St., N.W.) tonight from 7-8:30 p.m. GLOV works to reduce violence against LGBT individuals through community outreach, education and assisting members of anti-LGBT violence. For more details, visit thedccenter.org.
Rude Boi Entertainment hosts "Tempted 2 Touch," a ladies dance party, at the Fab Lounge (2022 Florida Ave., N.W.) Doors open at 10 p.m. Drink specials $5 and vodka shots $3 all night. No cover charge. Admission limited to guests 21 and over. For more details, visit rudeboientertainment.wordpress.com.
10 LGBTQ events this week
Set sail on the Potomac and celebrate the beginning of summer in Rehoboth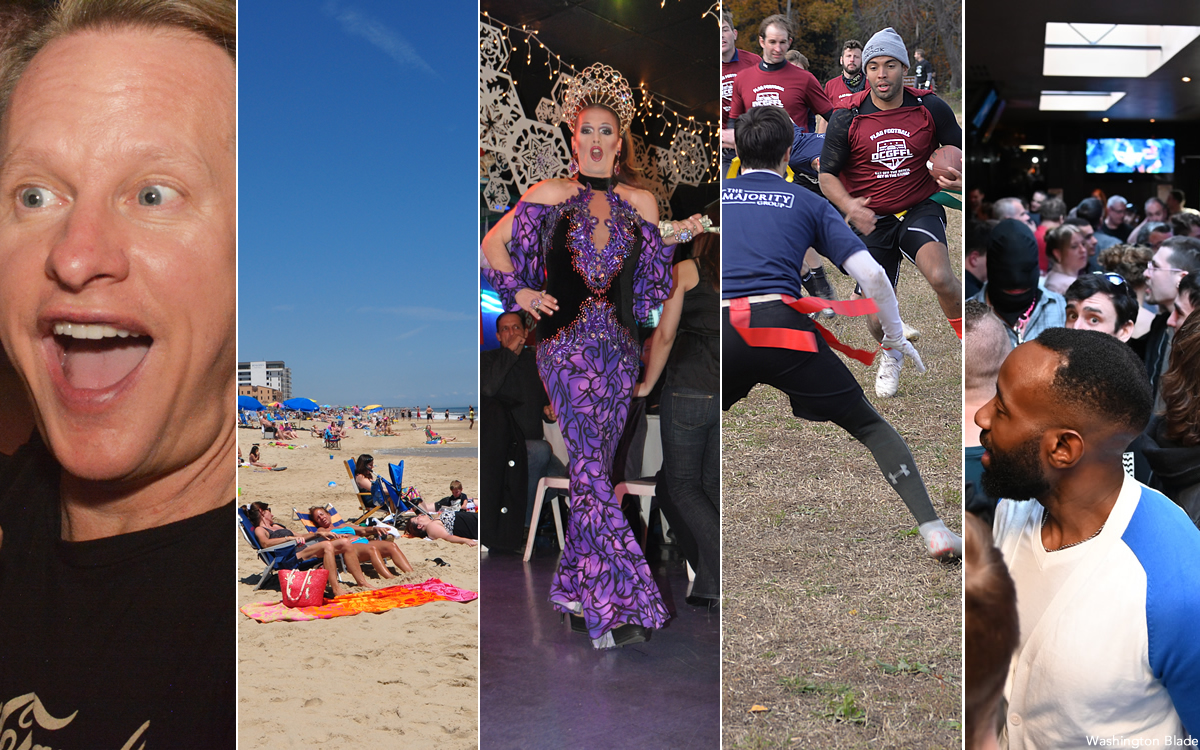 Below are our picks for some oDf the most fun and creative things to do this week in D.C. that are of special interest to the LGBTQ community.
Number Nine 11th Anniversary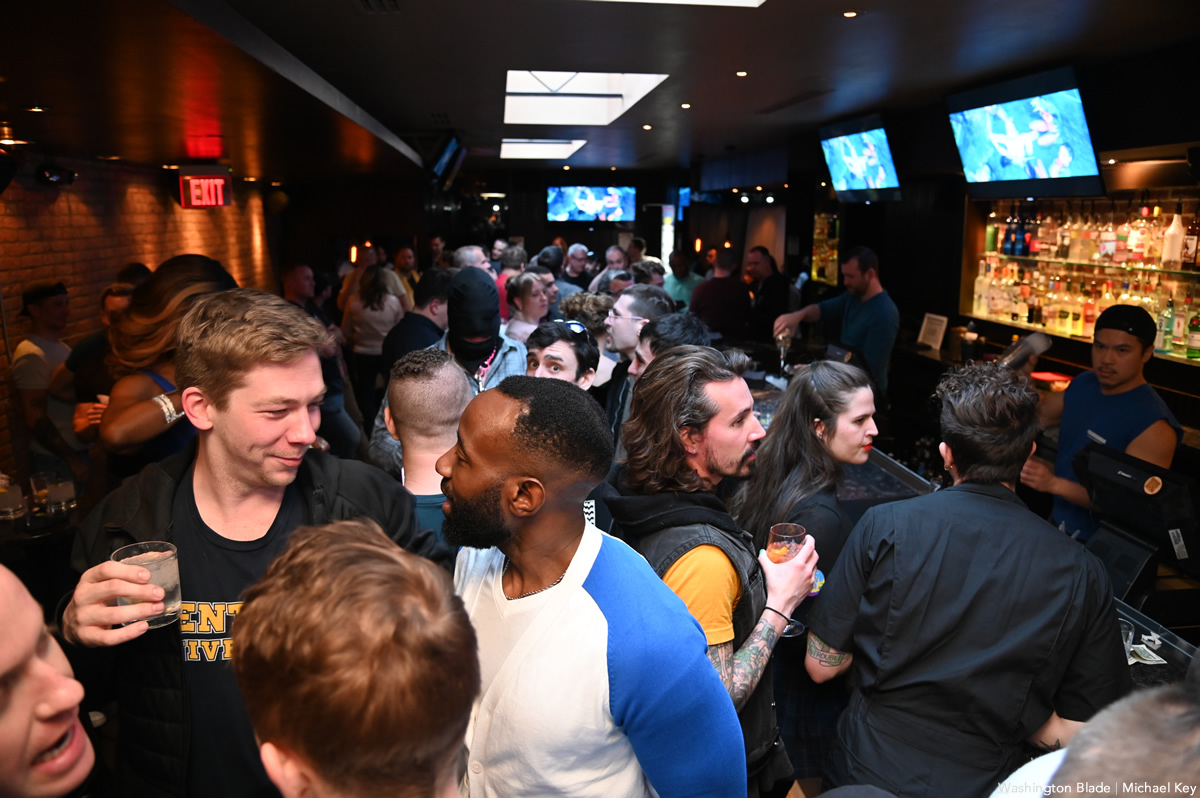 Wednesday, May 19
5 p.m.
Number Nine
1435 P Street, N.W.
Facebook
The gay bar Number Nine celebrates 11 years of business on Wednesday with an old school 2-4-1 happy hour.
DC Boys of Leather Happy Hour (fundraiser for DC Abortion Fund)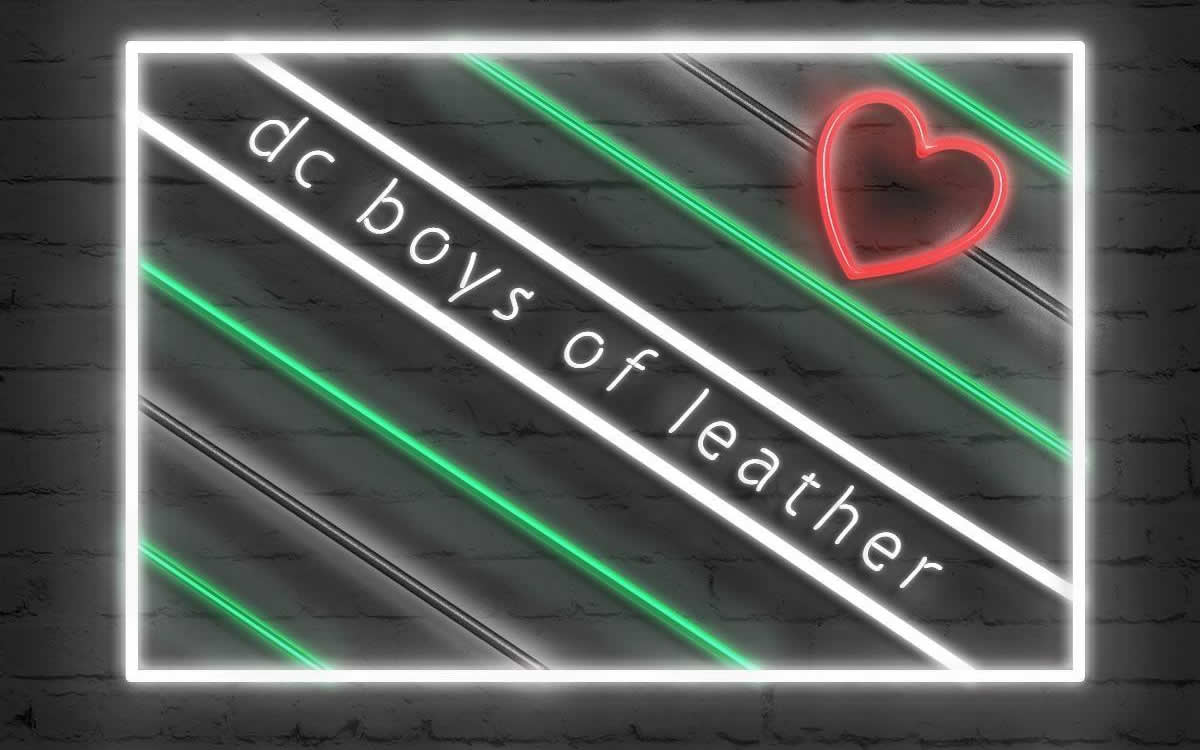 Thursday, May 19
6-9 p.m.
Trade
1410 14th Street, N.W.
Facebook
Join the DC boys of Leather for its monthly happy hour. This month's gathering is raising money for the DC Abortion Fund: a local DC organization that provides financial support for residents of and visitors to DC in their reproductive health care.
Taste of Point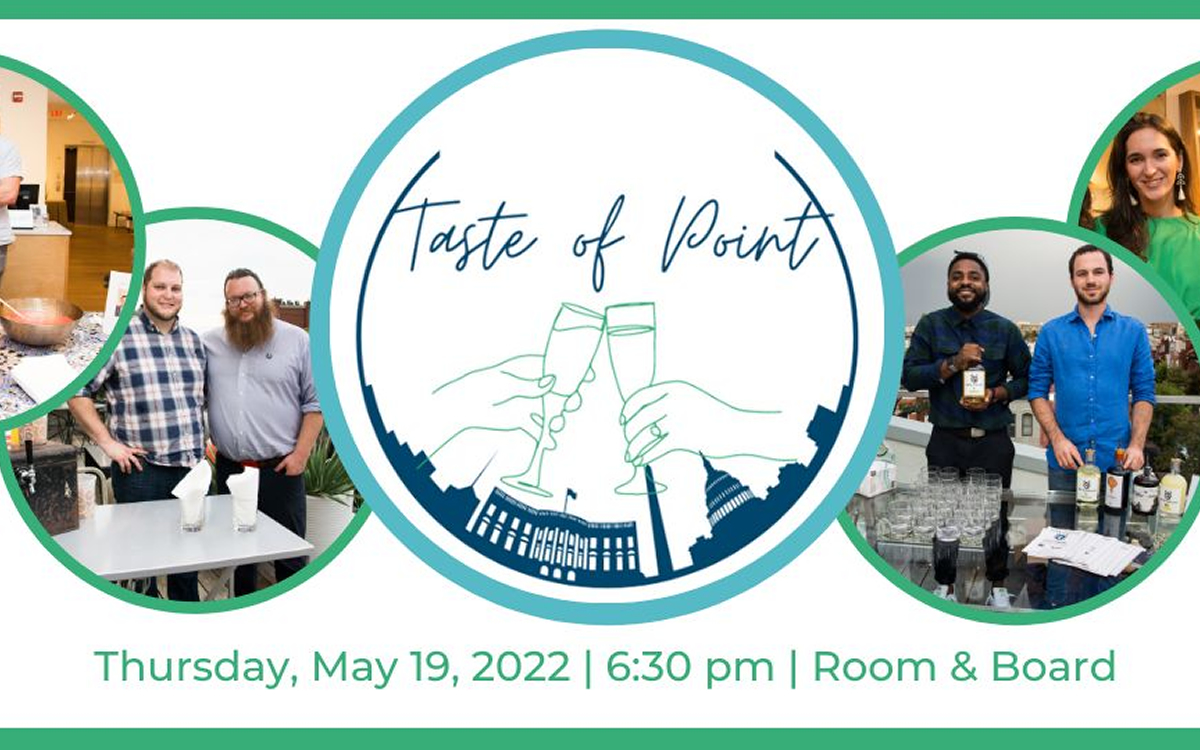 Thursday, May 19
6:30-8:30 p.m.
Room & Board
1840 14th Street, N.W.
$50-$100 advance / $120 door
Facebook
The Point Foundation, an organization that provides LGBTQ youth scholarships and mentorships, is holding its "Spring Garden Party" on May 19th at Room & Board. Several local restaurants are participating.
Blade Summer Kickoff Party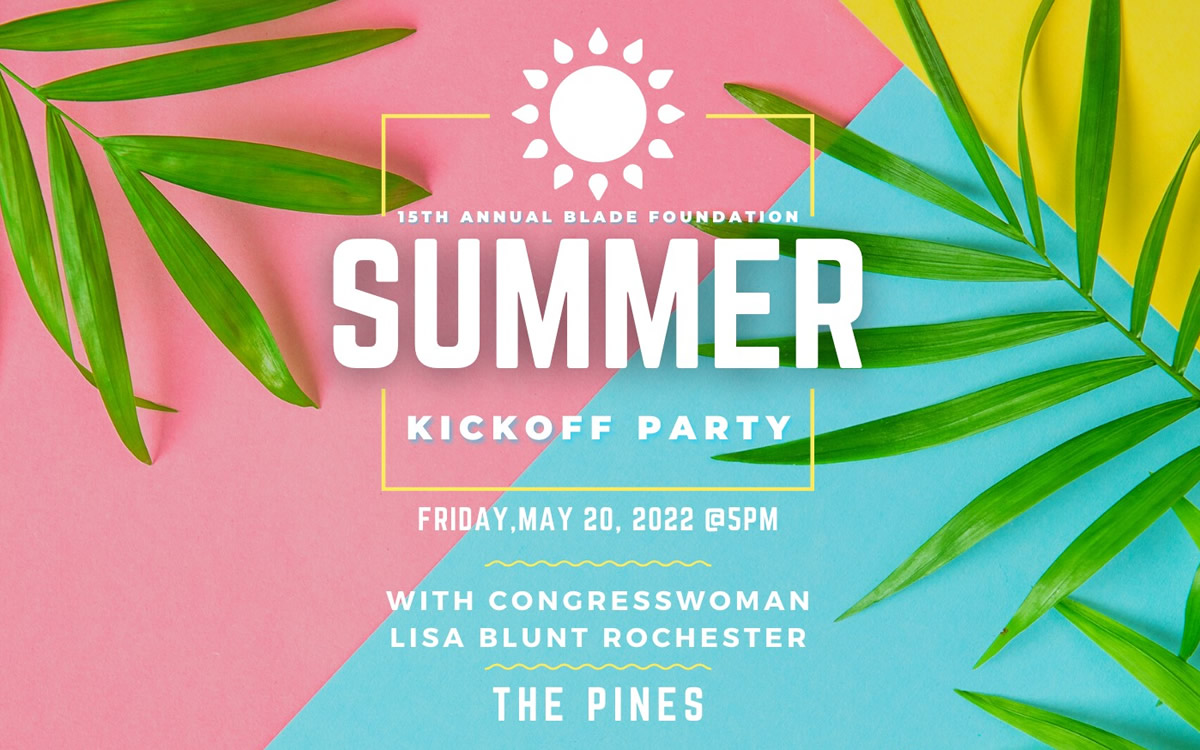 Friday, May 20
5-7 p.m.
The Pines
56 Baltimore Avenue
Rehoboth Beach, Del.
$20
Facebook
Join the Washington Blade for our 15th annual Summer Kickoff Party in Rehoboth Beach, Del. The special guest this year is Rep. Lisa Blunt Rochester.
Miss Freddie's 2022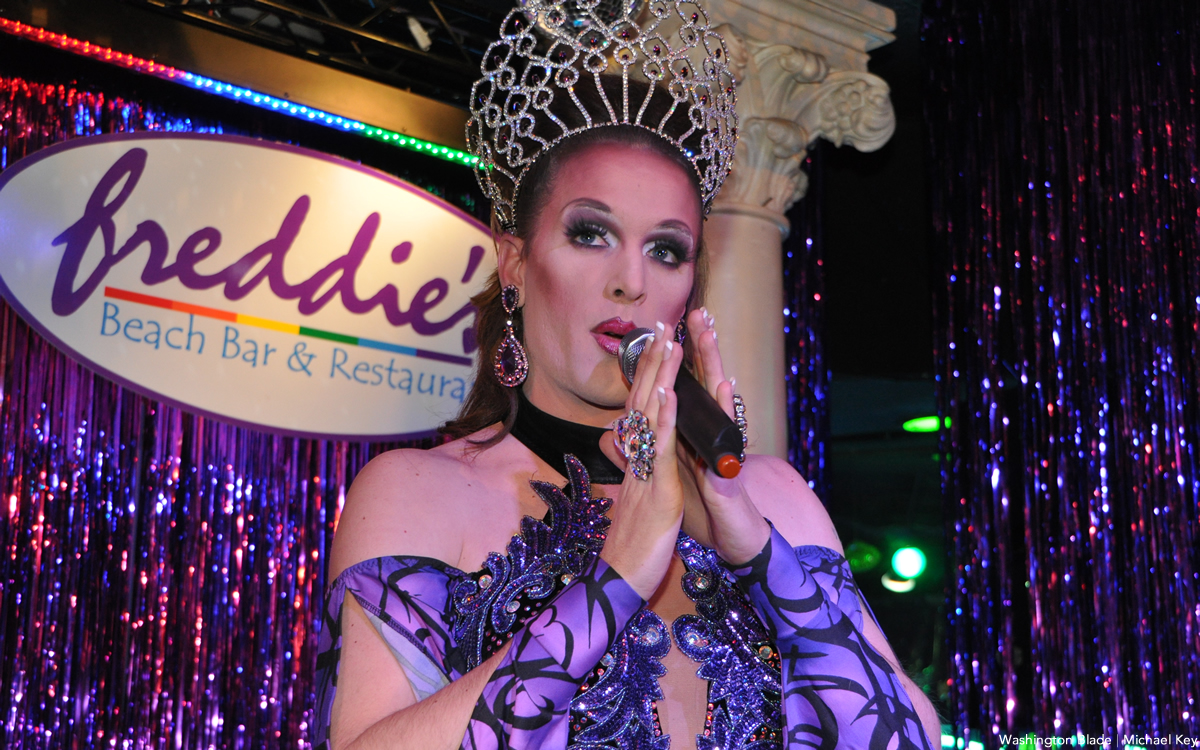 Friday, May 20
5-7 p.m.
Freddie's Beach Bar & Restaurant
555 23rd Street S
Arlington, Va.
$10 cover
Facebook
The annual Miss Freddie's drag pageant returns in person at Freddie's Beach Bar & Restaurant in Arlington, Va. on Friday.
Rough House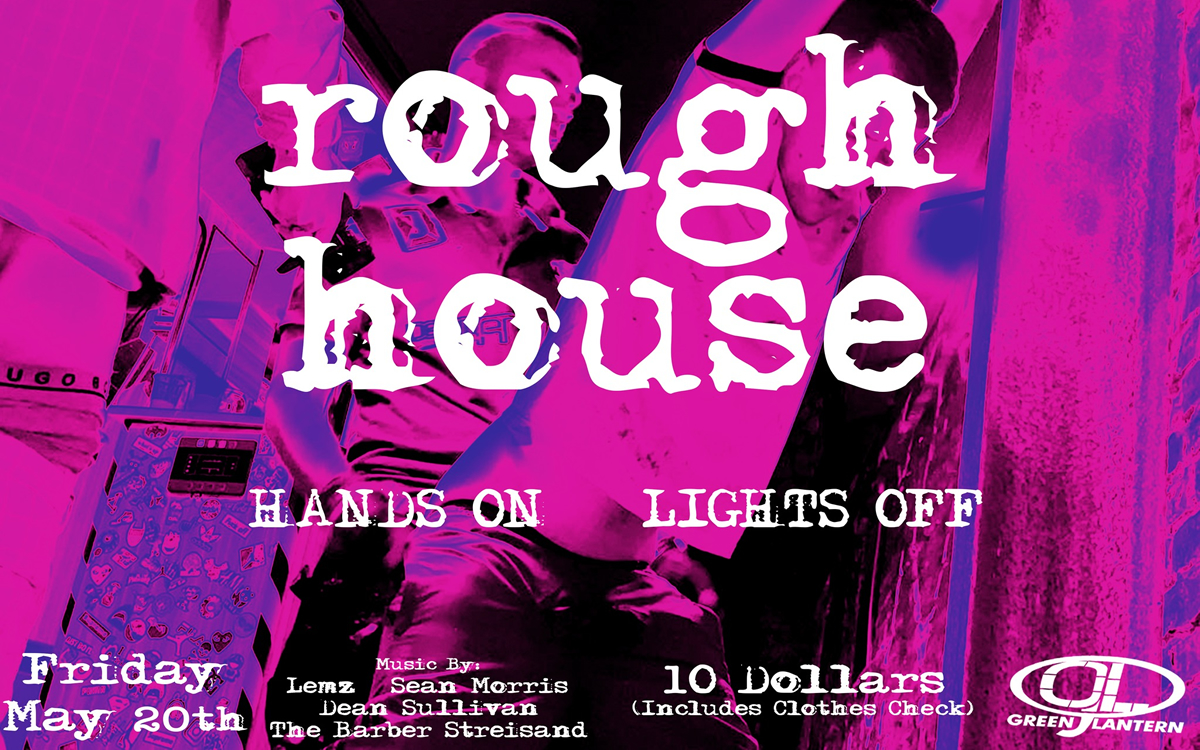 Friday, May 20
10 p.m.
Green Lantern
1335 Green Court
$10
Facebook
Join DJs Lemz, Sean Morris, Dean Sullivan and the Barber Streisand and check your clothes at the door for a night of "hands on, lights off" dancing.
Booty Cruise Tea Dance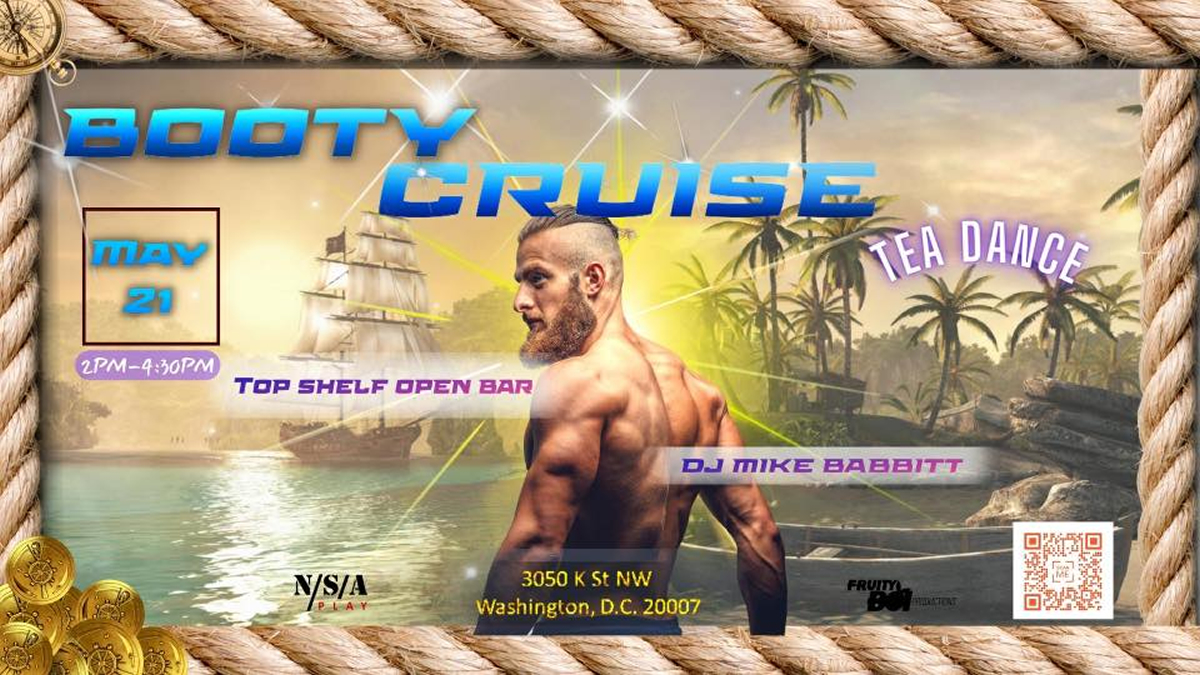 Saturday, May 21
2-4:30 p.m.
Potomac River
Meet at 3050 K Street, N.W.
$76
Facebook | Eventbrite
Set sail with Fruity Boi Productions & N/S/A Play on the Booty Cruise Tea Dance with an open bar on Saturday. The boat leaves promptly at 2 p.m.
Worthy Mentoring Pride Brunch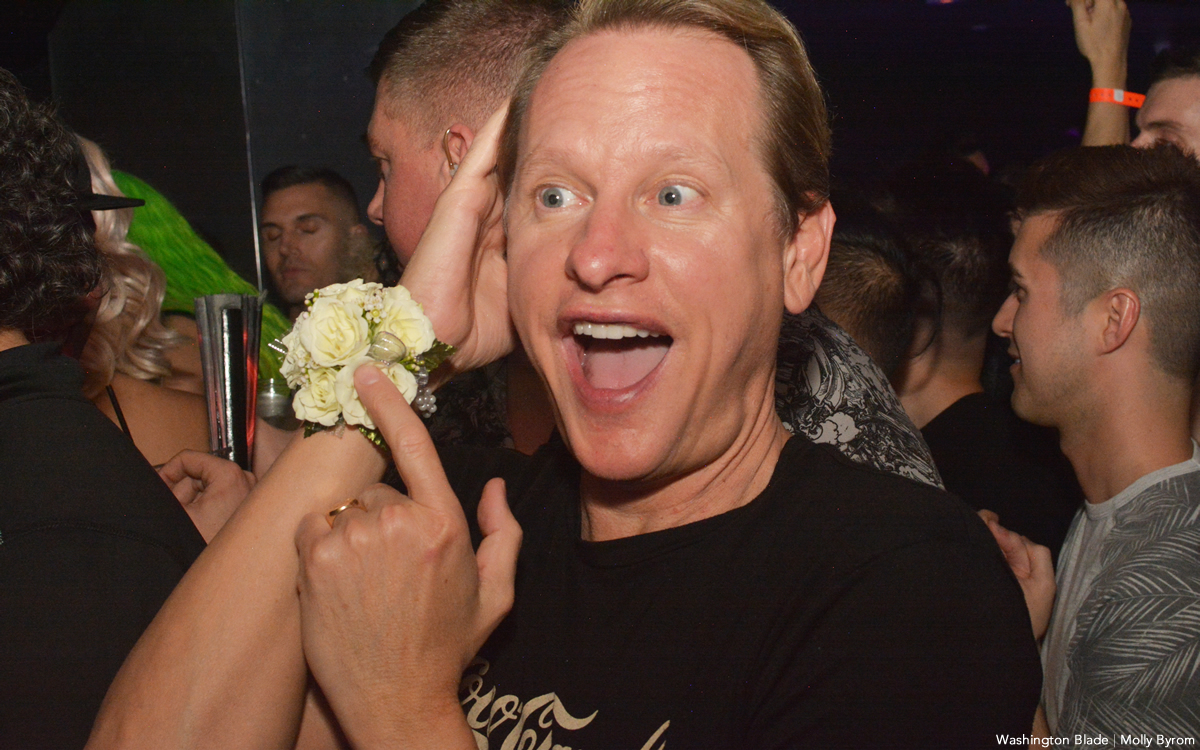 Sunday, May 22
12-3 p.m.
Four Seasons Hotel
2800 Pennsylvania Avenue, N.W.
$150+
Facebook | Website
Original "Queer Eye" guru Carson Kressley hosts the Worthy Mentoring brunch. With a gourmet brunch, bottomless drinks, multiple DJs, drag queens and a good cause, Sunday's event is one of the hottest tickets in town.
DC Gay Flag Football League Finals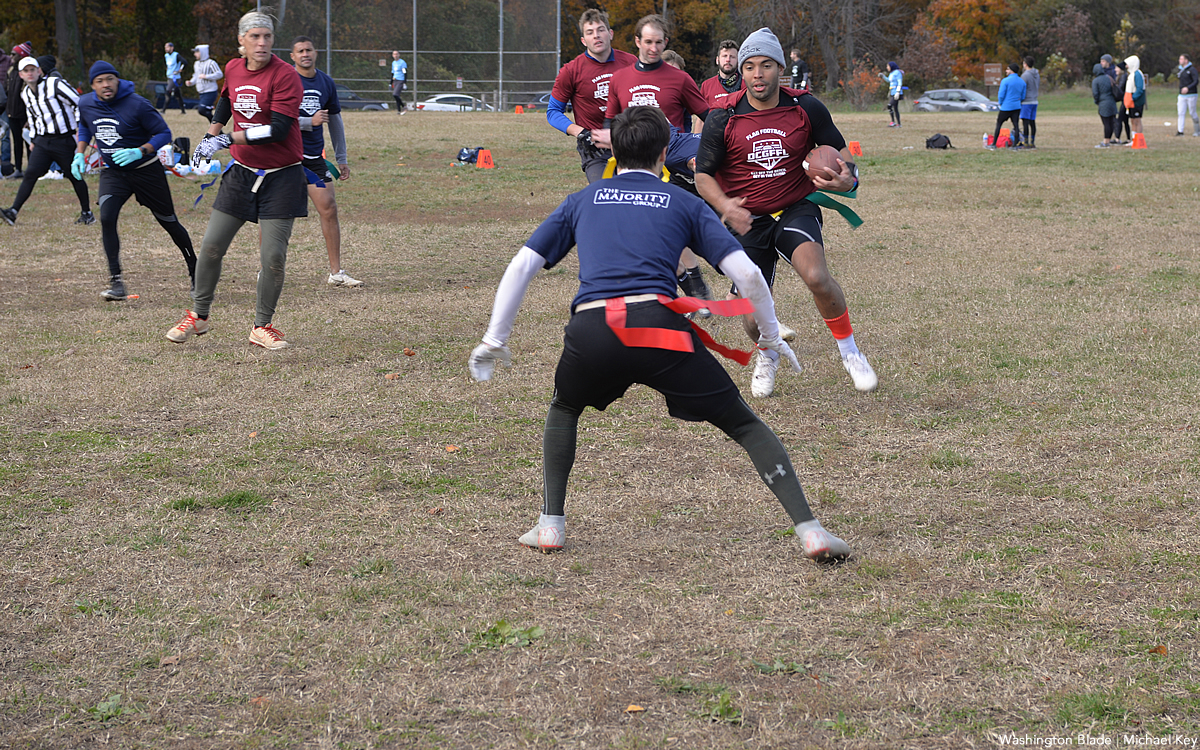 Sunday, May 22
games 10 a.m.-1 p.m. at Carter Barron Fields
afterparty and awards 3 p.m. at the Dirty Goose
913 U Street, N.W.
Website
The D.C. Gay Flag Football League holds their final games of the season at Carter Barron Fields and then celebrates with an end-of-season party and awards ceremony at the Dirty Goose on Sunday.
Onyx Code Red: Crimson Cosplay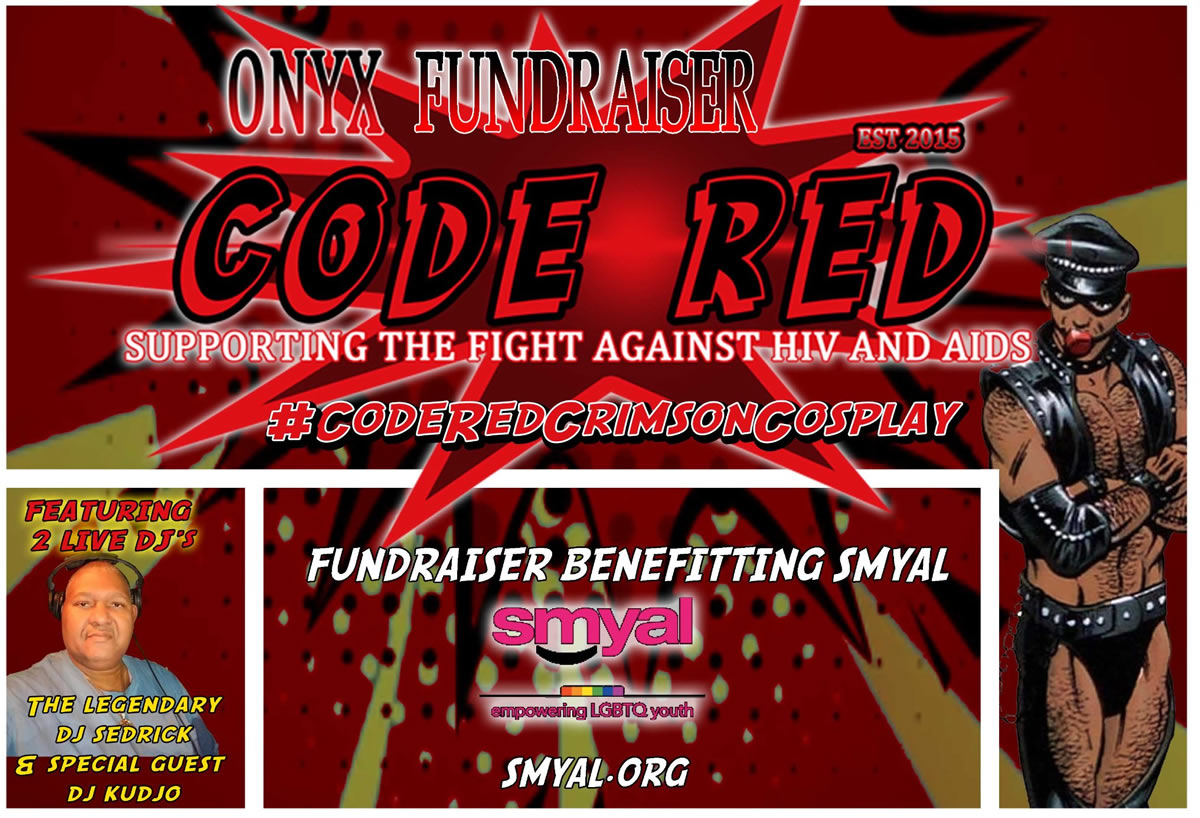 Sunday, May 22
9 p.m.-2 a.m.
5380 Eisenhower Avenue, Suite C
Alexandria, Va.
$25-$100
Eventbrite
Break out your leather, fetish, and kinky looks for a night of fun and a great cause. Red is the color, cosplay is the theme on Sunday night.
If you would like to let us know about an upcoming event, email [email protected] with details.
Disney donating all profits from Pride Collection to LGBTQ+ organizations and charities
"Disney has a long history of supporting LGBTQ+ organizations & charities- the Pride Collection is showing our support for the community"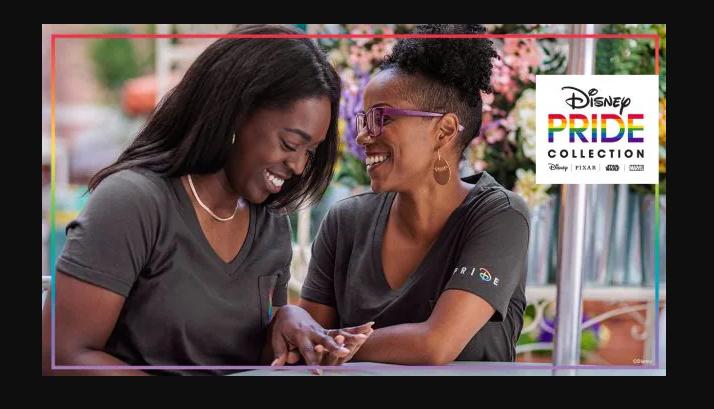 The Walt Disney Company announced Monday that it is donating all of the profits of its pride merchandise to charities that help the LGBTQ community. The announcement comes over the company's battles with Florida's Republican political leadership over the passage of the 'Don't Say Gay' measure and more recent government actions that removed the self-governing law over Disney-held properties known as the Reedy Creek Improvement District.
In a post on the company's blog, Disney Senior Vice President, Global Marketing Lisa Becket, who identifies a member of the LGBTQ+ community herself wrote:
"Disney has a long history of supporting LGBTQIA+ organizations and charities around the world, including GLSEN in the U.S. This year, we are further deepening our support. We will be donating all of our profits from the Disney Pride Collection sales now through June 30, 2022, to organizations that support LGBTQIA+ youth and families. This includes merchandise from Disney, Pixar, Marvel, and Star Wars.
In the U.S., profits from the collection will benefit GLSEN, PFLAG, The Trevor Project, Zebra Coalition, Los Angeles LGBT Center, LGBT Center Orange County, San Francisco LGBT Center and Ali Forney Center. Profits from other regions around the world will continue to support local charities in those countries. You can learn more about these organizations and their incredible, impactful work by visiting TWDCPrideCollection.com.
I'm proud to share just a bit about what we are doing for the LGBTQIA+ community and to joyfully celebrate Pride not just for the month of June, but all year-round."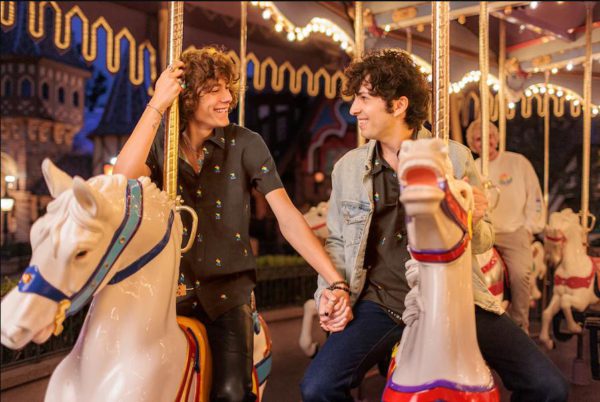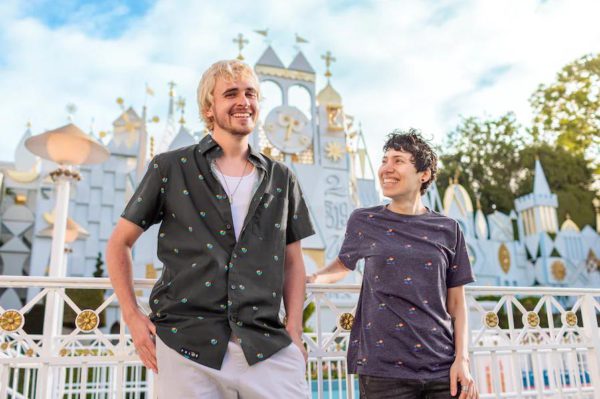 The company also noted:
"The Disney Pride Collection is just one way Disney Parks, Experiences and Products is showing our support for the LGBTQIA+ community during the month of June. There's plenty to celebrate at our theme parks and resorts, from entertainment and art displays to festive décor, Disney PhotoPass Service photo opportunities, and themed food and beverage offerings. We'll also be highlighting inspirational and celebratory stories about our guests, cast and community on the Disney Parks Blog and across our social media channels."
British soccer player comes out
Jake Daniels is Blackpool FC forward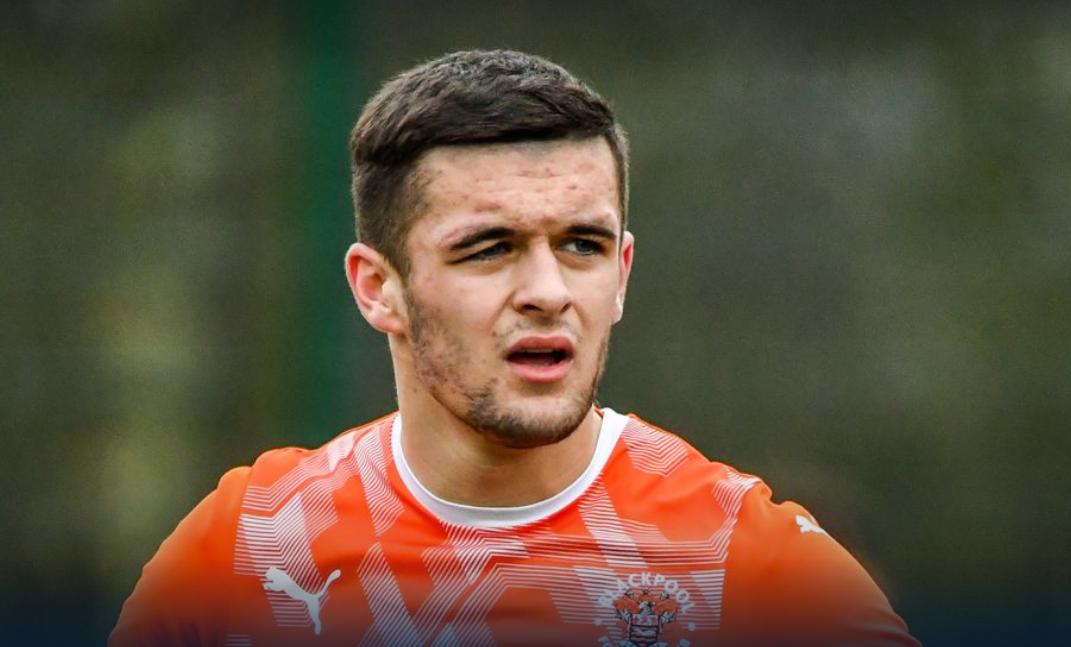 A 17-year-old professional soccer player has made history only the second person in the past 30 years to acknowledge their sexual orientation publicly in the sport in the U.K.
Blackpool FC forward Jake Daniels joins with Justinus Soni "Justin" Fashanu as the only two footballers to declare themselves openly out. Fashanu had come out in an exclusive with The Sun tabloid newspaper on Oct. 22, 1990, and later retired in 1997. He later passed away in London in May 1998.
Daniels made his announcement via a statement released by the team on its webpage:
"This season has been a fantastic one for me on the pitch. I've made my first-team debut, scored 30 goals for the youth team, signed my first professional contract and shared success with my teammates, going on a great run in the FA Youth Cup and lifting the Lancashire FA Pro-Youth Cup.
But off the pitch I've been hiding the real me and who I really am. I've known my whole life that I'm gay, and I now feel that I'm ready to come out and be myself.
It's a step into the unknown being one of the first footballers in this country to reveal my sexuality, but I've been inspired by Josh Cavallo, Matt Morton and athletes from other sports, like Tom Daley, to have the courage and determination to drive change.
In reaching this point, I've had some of the best support and advice from my family, my club, my agent and Stonewall, who have all been incredibly pro-active in putting my interests and welfare first. I have also confided in my team-mates in the youth team here at Blackpool, and they too have embraced the news and supported my decision to open up and tell people.
I've hated lying my whole life and feeling the need to change to fit in. I want to be a role model myself by doing this.
There are people out there in the same space as me that may not feel comfortable revealing their sexuality. I just want to tell them that you don't have to change who you are, or how you should be, just to fit in.
You being you, and being happy, is what matters most.
Jake"
The team itself also noted:
"Blackpool Football Club has worked closely with Stonewall and the relevant footballing organizations to support Jake and is incredibly proud that he has reached a stage where he is empowered to express himself both on-and-off the pitch.
It is vital that we all promote an environment where people feel comfortable to be themselves, and that football leads the way in removing any form of discrimination and prejudice."
The largest LGBTQ advocacy organization in the UK, Stonewall tweeted:
We are proud that Jake has felt able to share his truth with the world. To come out publicly as the first openly gay player in men's professional football in the UK in the last 30 years takes courage. We're honoured to be supporting him! 🏳️‍🌈⚽ https://t.co/4q1j9PSNxD

— Stonewall (@stonewalluk) May 16, 2022
Blackpool Football Club is a professional association football club based in seaside resort of Blackpool on the Irish Sea coast of England.