Desperate housewife
Crumbling façade is setting for familial character study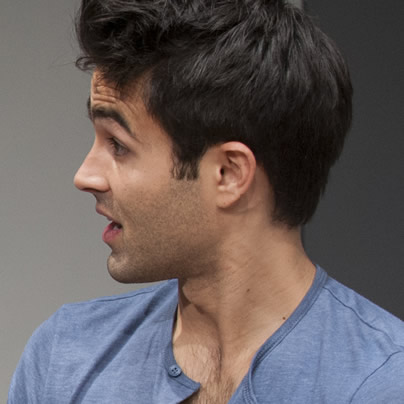 'Pride in the Falls of Autrey Mill'

Through Dec. 8

Signature Theatre

4200 Campbell Avenue, Arlington

703-573-SEAT
Fat is bad.
Lower paying professions suck.
And gay is worst of all.
These are the cardinal and frequently spoken rules of Carly, the uptight matriarch in Paul Downs Colaizzo's terrific new play "Pride in the Falls of Autrey Mills."
Now premiering at Signature Theatre, the young playwright's latest effort staged by out director Michael Kahn, exposes the underbelly of the American suburban dream, showing exactly what it is that makes a privileged yet essentially miserable family tick.
The Falls of Autrey Mill is a neighborhood — a grandly named nouveau riche enclave in an unnamed southern city. Colaizzo imagines a place rife with leafy cul-de-sacs where quietly desperate lives unfold behind Roman-columned facades. It's here that casually bigoted Carly (stage and screen veteran Christine Lahti) perseveres to distance herself from her tacky working class roots, striving to be today's June Cleaver with the picture-perfect family. But as her two sons Tommy and Chad (played by Christopher McFarland and Anthony Bowden, respectively) move into adulthood and her mostly absent husband Louie (Wayne Duvall) tires of keeping up with the Jones and looks for satisfaction elsewhere, Carly loses the grip on the illusion she's worked so hard to create, and the results are chaotic.
"Pride" takes place over several days preceding a visit from a photographer who's scheduled to snap the family's portrait for the community newsletter. Carly has won best flower garden in the pricey hood and the triumph must be chronicled. It's a big deal for Carly, but her family isn't cooperating. Home from college, Chad announces to his mother that he's gay and has a boyfriend. The older son Tommy tells her that he's forgoing law school to manage a Chuck E. Cheese type restaurant, a job that he finds personally fulfilling. And her husband is showing signs of wanting to leave home altogether. The play is about how Carly and the family process these revelations.
Like their shoddily made but well-appointed home (compliments of scenic designer James Noone), Carly's family is also falling apart behind its impressive exterior. She may appear all sugary sweetness and light, but just below the surface she's tough as nails. Further down she's extremely vulnerable. Darkly handsome Bowden's Chad comes off impatient and angry, ostensibly irritated by his parents' inability to accept his sexuality. But he too isn't exactly what he seems. Beneath his brusque shell lies a needy, love-deprived, mixed-up adolescent.
McFarland is endearingly funny as the overweight and forever hungry Tommy, who awkwardly walks about foraging for food with his hands bound in big white mitten-like bandages (the result of freakish household accidents). He wears his heart on his sleeve. He's eager to connect with his parents, but he's also careful to protect himself from their harsh judgment. And Duvall is perfect as the good 'ol boy Louie stuck in a stale marriage.
From the moment the lights come up, you know exactly who Carly is. Lahti has taken the time to create a character not only with words but also her body and movements. She wrings the material for all its humor and pathos. It's a commanding performance and a pleasure to watch.
But unlike so many icy WASP perfectionists (like the one Mary Tyler Moore played in the film "Ordinary People" for instance), Carly's heart isn't entirely frozen. There might be hope for this family yet.
Following up "Torch Song" at Studio Theatre, "Pride" is director Kahn's second local (and excellent) effort this season outside of his usual domain, the Shakespeare Theatre Company. Though very different, both plays explore family and being gay.
Last season at Signature, playwright Colaizzo garnered big attention with "Really Really," his resoundingly praised take on complacent young adults living in New York. With "Pride" he further cements his reputation. Frequently funny, but also upsetting and at a couple points heartrendingly poignant, "Pride" proves a fully satisfying theatrical experience.
DC Center to host estate planning seminar series
Three sessions presented by Murray Scheel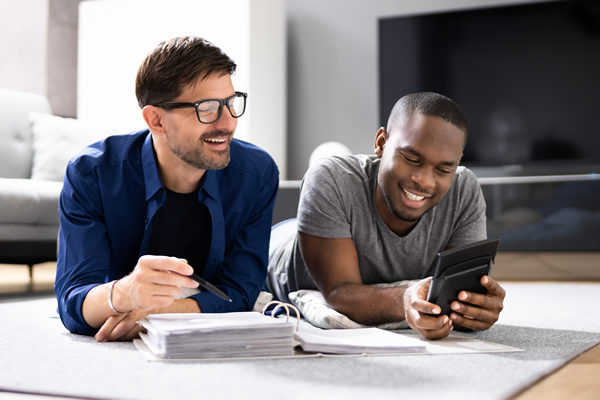 The DC Center for the LGBT Community and the DC Department on Aging and Community Living will host "Estate Planning Tools with Murray Scheel" via Zoom. 
Scheel will walk guests through the process of taking care of the end-of-life planning business that needs to be addressed during the golden years. Scheel is Senior Staff Attorney at Whitman-Walker Health's Legal Services.
This event series will consist of three 1.5-hour sessions:
Jan. 19, 3 p.m. – "Tools for while you're living" (overview, general power of attorney, healthcare power of attorney, disposition of remains, etc.)
Jan. 26, 3 p.m. – "Tools for after you're gone" (living wills, last wills, assets, etc.)
Feb. 2, 3 p.m. – "Healthcare insurance & long term care" (Medicare, Medicaid, correcting misinformation, skilled nursing, hospice care, etc.)
To register for this event, visit the DC Center website.
DC Center to host legal seminar for trans people
Attorney Richard Tappan and paralegal Miranda Shipman to give legal advice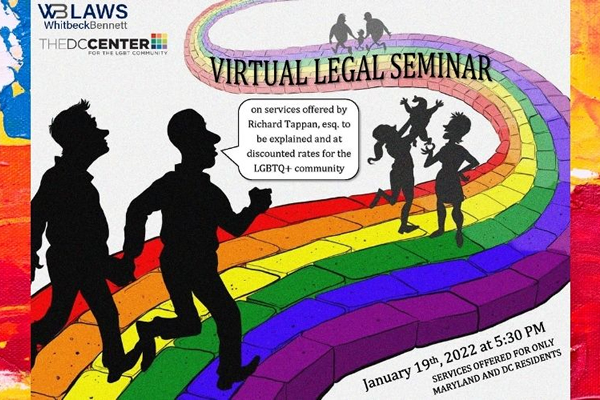 The DC Center for the LGBT Community will host a "Gender and Name Change Legal Seminar" on Wednesday, Jan. 19 at 5:30 p.m. online.
Attorney Richard Tappan and paralegal Miranda Shipman will give legal advice and speak on the importance of the legal community within the LGBTQ community, the difficulties of the LGBTQ community in the legal field and name and gender changes.
Guests can find the link at the DC Center website.
Seeking love and community in Nicaragua
'High-Risk Homosexual' explores author's youth, coming out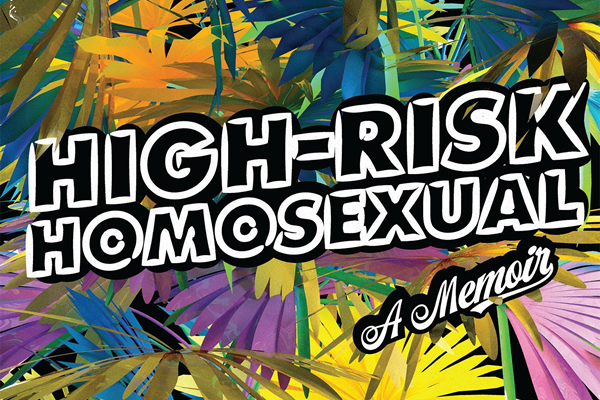 'High-Risk Homosexual: A Memoir'
By Edgar Gomez
c.2022, Soft Skull Press
$16.95/304 pages
Here. Try this.
It fits you, but the color isn't flattering. It's too long, too short, too tight, too loose. That's not your style, so try something else until you find the thing that looks like you. The perfect thing is out there. As in the new book "High-Risk Homosexual" by Edgar Gomez, when something's right, it's right.
He was 13 when he figured out that he was a problem to be solved.
Edgar Gomez' mother had left him in her native Nicaragua with his tíos, just for a while because she had to return to Florida to work. He wasn't there without her for long, but it took years for him to understand that his time with his uncles was meant to make him more masculine.
In retrospect, he says, nobody wanted him to be a man more than he did. He wanted to be liked by other kids and so he told lies in school to make himself stand out. He wanted his mother to see his love of pretty things and say that it was OK. He wanted his brother to acknowledge that Gomez was gay, and to tell him that he loved him.
Instead, after his brother left for college, Gomez got his first boyfriend, a boy he came out to but who couldn't come out to himself. He was called names in school. He came out to his mother, who freaked out about it. He befriended a drag queen, but "Princess" used him.
Things he wanted: a real boyfriend. Love. A ban on the stereotype of a macho Latinx man.
Things he still had, while in college: his mother and older brother. A tormentor-turned-mentor. A part-time job. His weirdness. His virginity.
Things he wanted to lose, while in college: his room at his mother's house. His virginity, but that wouldn't happen until later, during a painful one-afternoon-stand with a hot man who said he had a girlfriend. That hurt, both physically and emotionally but like so many things at so many times, Gomez tried not to think about it.
If he never considered what he didn't have, he says, "I wouldn't miss it."
In a way, you could say that "High-Risk Homosexual" is a book in search of a point. It's really quite random and told (mostly) linearly, but not quite. It has its peaks, but also low valleys. And you won't care about any of this, because you'll be enjoying every bit of it.
Yeah, this memoir is good: author Edgar Gomez's literary wandering makes it feel much like an honest conversation with readers. There are wince-worthy moments that allow empathy here, and experiences that are unique but oddly ubiquitous, that leave space for a sense of sympatico. There are passages that are so wistfully uncomfortable that you might squirm, or start "snort-laughing," or want to stop a moment and just think.
And there's room for that, too, so take your time. "High-Risk Homosexual" is an affable book with just enough seriousness to make it worth a try.