All the trimmings
Hoping to jazz up your Thanksgiving dinner this year? We asked readers to submit their favorite dishes.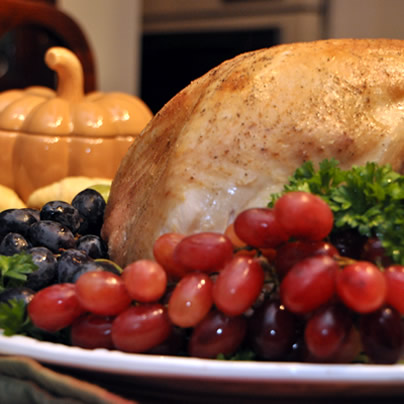 Thanksgiving dinner has to have certain staples — but sometimes it's fun to give them a fresh twist or try a new side dish that will lend the turkey, stuffing and mashed potatoes a little unexpected flair.
We asked readers and prominent local LGBT chefs to share their favorites.
Here's one from former White House Chef John Moeller. His book "Dining at the White House: From the President's Table to Yours" is $35 and can be purchased at diningatthewhitehouse.com.
Pistachio Crusted Lamb Chops with Roasted Garlic Merlot Sauce
Pistachio Crusted Lamb Chops
Serves six
Preparation Time: 20 minutes
Cook Time: one hour
¼ cup breadcrumbs
1 teaspoon fresh thyme, minced
¼ cup pistachios, peeled and ground
1 tablespoon unsalted butter, melted
3 (8-bone) racks of lamb, Frenched, cap fat removed
2 tablespoons canola oil
2 tablespoons Dijon mustard
Salt and fresh milled black pepper
Preheat oven to 375°F. Combine breadcrumbs, thyme and pistachios in shallow bowl. Moisten with melted butter and set aside. Season racks with salt and pepper. Heat large sauté pan over medium-high heat and add oil. Sear lamb on all sides until nicely browned, about six to eight minutes total. Transfer lamb to small sheet pan and place in oven for 15 minutes or until meat thermometer reads 120°F. Remove from oven and let rest for five minutes. Liberally smear meat side of each rack with mustard. Roll each rack in breadcrumb mixture and return to baking sheet. Place in oven and bake for five to 10 minutes or until meat thermometer reads 135° to 140°F. Remove from oven and let rest 15 minutes before serving.
Roasted Garlic Merlot Sauce
Serves six
Preparation Time: 15 minutes
Cook Time: 30 minutes
Roasted Garlic:
10 garlic cloves, skin on
2 teaspoons extra virgin olive oil
Preheat oven to 350°F.
Toss garlic and olive oil together in medium oven-safe sauté pan. Place in oven to roast, stirring every two minutes until garlic is soft and golden brown (about 10 to 15 minutes). Remove from oven and transfer to plate to cool. Once cooled, cut root end from cloves and peel. Using fingers, press peeled garlic through a small fine mesh strainer into small bowl and set aside.
Sauce:
2 teaspoons unsalted butter
2 shallots, peeled and thinly sliced
6 black peppercorns
1 sprig of fresh thyme
½ cup merlot wine
½ cup prepared demi-glace
Salt and fresh milled black pepper
1 teaspoon cornstarch, dissolved in 1 tablespoon water
1 tablespoon puréed roasted garlic
In a small saucepan, over medium heat, melt 1-teaspoon butter. Sauté shallots for two minutes, add peppercorns and thyme, and sauté an additional three minutes. Add wine and reduce by ¾. Add demi-glace and simmer over medium-low heat for five minutes. Season with salt and pepper. Gradually add cornstarch mixture and return to boil over medium heat, stirring constantly until sauce coats the back of a spoon. Remove from heat and strain into another small saucepan.Heat strained sauce over medium heat and stir in roasted garlic and remaining butter. Remove from heat and cover until ready to serve.
Here's one from chef Stephanie Wilson of Level One, winner of this year's "Best Chef" award in the Blade's Best of Gay D.C. readers' poll.
Pork & Quinoa Meatballs with Cranberry Port Marmalade
Serving: 24 meatballs
Ingredients:
Pork and quinoa meatballs
2/3 cup quinoa
1 cup cooked ground pork
1 cup panko bread crumbs
1/2 cup grated zucchini
2 large eggs
½ cup grated parmesan cheese
3 scallions chopped
1 tablespoon chopped cilantro
3 garlic cloves minced
1 teaspoon sesame oil
1 tablespoon soy sauce
¼ teaspoon ground pepper
Cranberry port marmalade
2 cups fresh cranberries
8 oz ruby port
1 tablespoon shallots minced
1 garlic clove minced
1 teaspoon fresh thyme chopped
1 cup sugar
½ teaspoon kosher salt
¼ teaspoon ground pepper
In medium saucepan add quinoa, 1 1/3 cups of water and a pinch of kosher salt. Bring to boil and cook till tender 10-15 minutes. Spread on baking sheet and let cool.
In large bowl whisk eggs. Squeeze liquid from grated zucchini and add to eggs.  Stir in parmesan, scallions, cilantro, garlic, sesame oil, soy sauce and pepper. Mix in the quinoa, cooked ground pork and panko. Let stand for 10-15 minutes.
Form mix into small meatballs. Heat large sauté pan with a two tablespoons oil.  Working in batches brown all sides. Spray baking sheet with non stick spray and finish in 400 degree oven until heated through.
Heat small saucepan with one teaspoon oil. Add shallots and garlic and cook till tender. Add cranberries, port, thyme, sugar and salt and pepper. Reduce till cranberries are tender and there is a thick consistency. Add more sugar if needed.
In food processor, pulse mixture until somewhat smooth. Pour into shallow dish and cool completely.
On large platter arrange the meatballs with cranberry-port marmalade for dipping.
These two are from Chef Patrick Vanas, another winner in this year's Best of Gay D.C. awards. He works as a private chef and can be reached at [email protected].
Smoked Paprika Sweet Potato Croquettes with Coffee Maple Sauce
3 sweet potatoes
1 egg
1 teaspoon smoked paprika
2 tablespoons unsalted butter
½ teaspoon salt
Pinch of freshly ground pepper
1 slice white bread
1 egg
Milk
Panko breadcrumbs
Salt
Smoked paprika
Wrap potatoes in foil and bake one hour in 400-degree oven. Remove and allow to cool slightly. Place in bowl and add egg, paprika, butter, salt pepper and slice of bread torn into small bits, mix then allow mixture to cool in fridge about one hour. Shape into three" "logs" slightly thicker than your thumb, set aside in fridge for another hour.
Mix second egg and few tablespoons milk in pie dish and then in another pie dish add two cups Panko bread crumbs, salt and smoked paprika.
Sauce Method:
1 cup Maple syrup
½ teas instant coffee
2 tablespoons unsalted butter
1 tablespoon apple cider vinegar
Pinch of salt
Mix all ingredients in small sauce pan and bring to a simmer, a tablespoon of water might be needed to keep thin. Simmer a few minutes. Set aside.
Remove croquettes from fridge, coat with egg milk mixture, then roll in Panko crumbs mixture; set in clean dish ready to fry. In a shallow sauté pan add about ½ to one inch of vegetable oil and bring to about 340 degrees, add croquettes cooking about four to six at a time depending on size of pan, not to over crowd. Cook about four-five minutes turning to lightly golden on all sides. Place on paper toweled plate to cool and drain slightly. Finish rest of croquettes. Place sauce in ramekin and allow guests to dip or drizzle sauce over all and serve with Thanksgiving feast. They can be made and placed in warm oven until ready to serve. Makes about 10 to 12 depending on size. Can be made into smaller croquette balls.
Celery Soup
The first time I had this was about 20 years ago at a friend's house and was intrigued that the depth of flavor it had. When she explained the recipe at the dinner table I thought, "Wow that seems like a lot of work for soup." Now I know many soups are complex, but this one is not. It's a wonderful simple celery taste, a great way to start "Pre" Thanksgiving — not filling but great flavor. Can be made days ahead.
Ingredients:
1 bunch of celery (leaves/stems etc.)
1 shallot
1/3 cup olive oil (pure, not extra virgin)
2 quarts vegetable stock/broth
Salt and pepper
Pre-heat oven to 400 degrees.
Chop celery roughly and place in large ovenproof stock pot, (I use a five-quart size). Add shallot, olive oil, salt and pepper and sear a few minutes on high heat. Slice about 10-15 thin slices of celery and set aside for garnish or use leaves.
Add vegetable stock and place in oven and allow to braise about 90 minutes. I cover with foil to allow some moisture to escape to concentrate celery flavor.
Remove from oven and allow to cool slightly. I use an immersion blender and pulse to blend about five minutes. Use mesh strainer and strain into smaller pot to season with salt and pepper and olive oil and then place in kettle to heat to a simmer and reduce to low.
I use "demi tasse" cups to serve and let guests serve themselves with the leaves or slice of celery in cup ready to go. Serve with Parmesan Crostini. Makes  about  15 three ounce portions.
This one from Rosa Mexicano (with D.C.-area locations in Penn Quarter and in Chevy Chase) might be good to keep in mind for those inevitable turkey leftovers. The restaurant also has a Thanksgiving special for those who don't feel like cooking. Visit rosamexicano.com for details.
Smokey Turkey Tortilla Soup
1 medium onion, roughly chopped
6 cloves garlic, roughly chopped
6 plum tomatoes, peeled, seeded and roughly chopped
1 jalapeno pepper, minced
½ can chipotle chiles en adobo
1 teaspoon dried oregano, rubbed gently between the palms
6 cups turkey broth
4 ounces tortilla chips, crumbled
Salt
2 cups cooked turkey, diced into ½ inch cubes
1/3 cup cilantro, finely chopped
4 ounces tortilla strips for garnish
½ cup grated Chihuahua cheese (Monterey jack can be substituted)
1 avocado, sliced into sixths lengthwise
Combine onion, and garlic with two tablespoons olive oil in a medium saucepan and cook over medium-high heat until translucent.
Add tomatoes, jalapeno, chipotles and oregano and cook 10 minutes more.
Add turkey broth and simmer an additional 30 minutes. Remove from heat, add tortilla chips and puree in small batches in a blender until smooth. Season with salt to taste and strain through a fine strainer.
Serve by dividing the warm cooked turkey into six soup bowls, topping with Chihuahua cheese, tortilla strips, cilantro and avocado slice.
Pour the hot broth over the garnish and serve immediately.
This one is from local gay chef Jonathan Bardzik's book "Simple Summer," available at Amazon or through jonathanbardzik.com.
Brussels Sprout and Pancetta Slaw (serves six)
Who knew Brussels sprouts could taste light and fresh? This salad just gets better over time as the dressing lightly wilts the slaw. The sharp vinaigrette blends with salty-rich pancetta and the earthy sprouts.
Ingredients:
4 cups Brussels sprouts, trimmed and halved
For dressing:
1/2 cup diced Pancetta
1 shallot, minced
1/3 cup apple cider vinegar
2 tbs sharp, grainy mustard
1/2 cup olive oil — use the good stuff!
Directions:
Blanch Brussels sprouts in salted, boiling water for one minute. Remove to ice bath. When cool, drain and pat dry.
Sauté pancetta in one tablespoon olive oil over medium heat until crispy. Remove to drain on paper towels. Reserve fat to fry just about anything.
Whisk together shallot, apple cider vinegar, mustard, salt and pepper to taste.
Thinly slice Brussels sprouts and place in a bowl with some extra room.
While whisking, pour olive oil, in a thin stream, into vinegar mixture to form a creamy emulsion. Season to taste.
Dress brussels sprouts with half dressing and Pancetta. Let rest five-10 minutes and season to taste with additional dressing if needed.
Mayor's office to host Pride tie-dye party
Guests to make colorful shirts for 'PEACE. LOVE. REVOLUTION' theme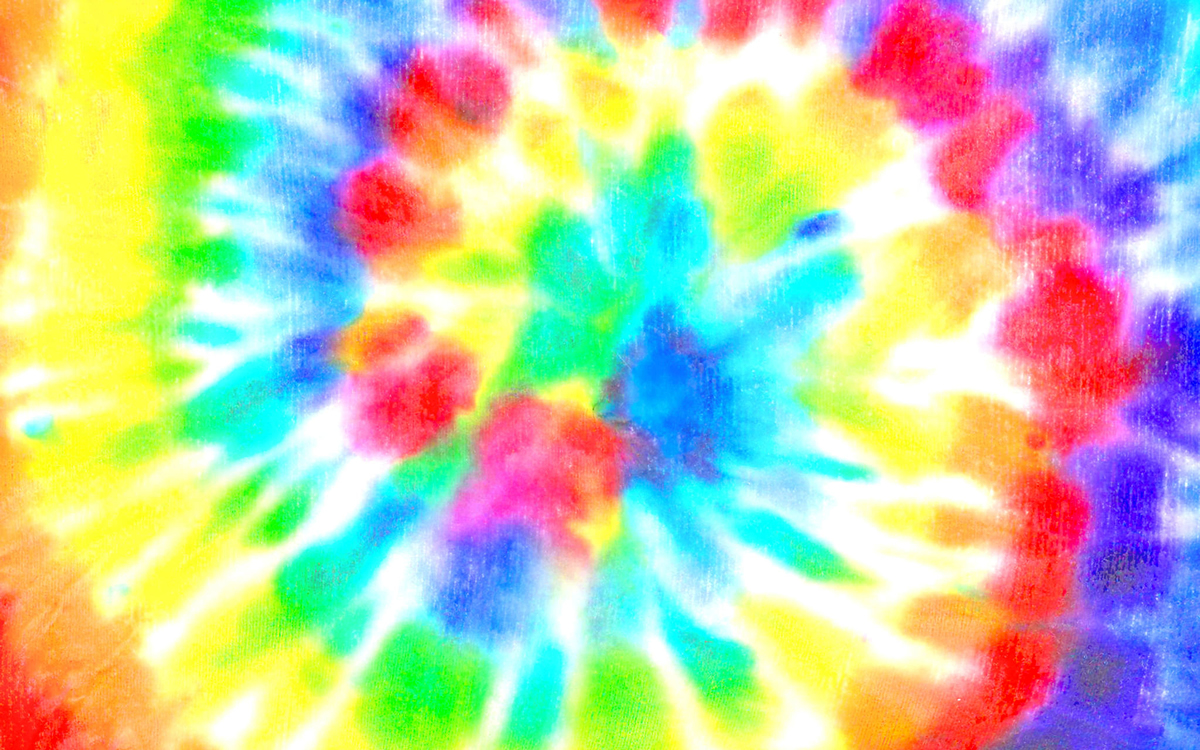 The Mayor's Office for LGBTQ Affairs will host "Love Out Loud: Tie Dye Party for Pride" on Wednesday, June 7 at 5 p.m. at the Frank D. Reeves Center of Municipal Affairs.
The event, hosted along with the DC Center for the LGBT Community and Capital Pride Alliance, will be an afternoon for community and artistry. Guests are encouraged to bring their creativity to make some colorful tie-dye shirts in line with this year's Pride theme, "PEACE. LOVE. REVOLUTION."
This event is free to attend and more details are available on Eventbrite. 
D.C. to celebrate LGBTQ poetry
Pride Poem-a-Day presents second installation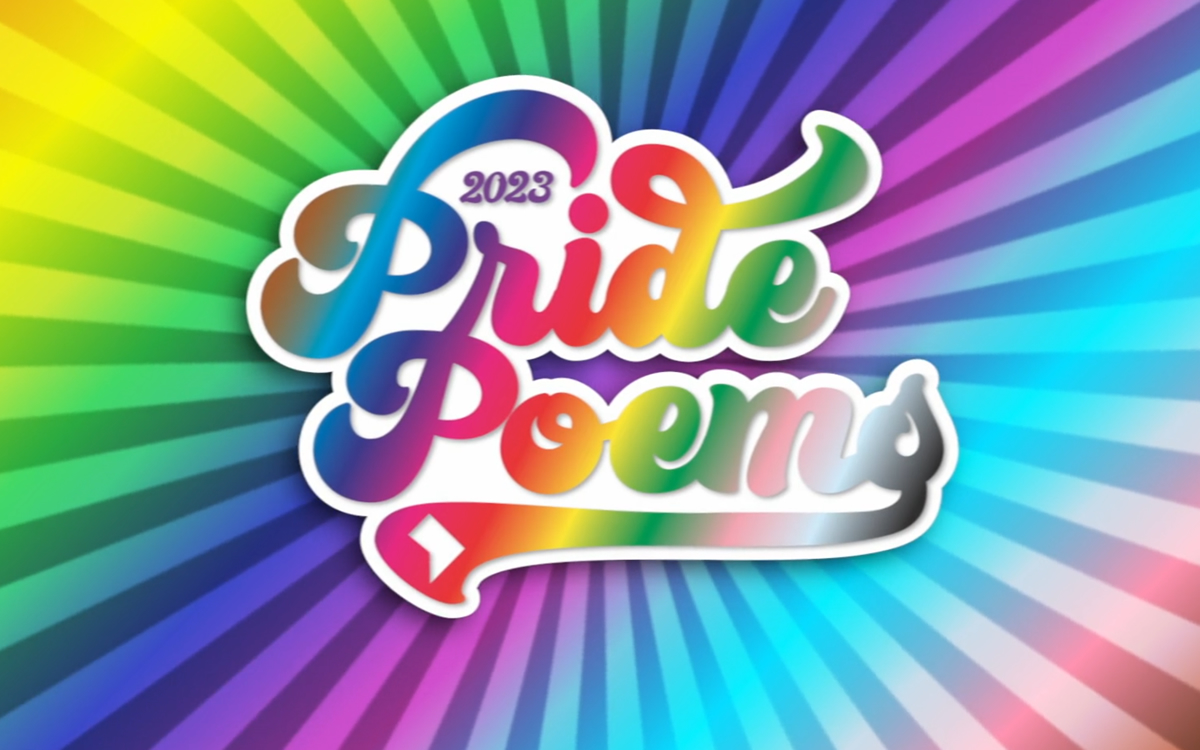 DC Pride Poem-a-Day will present its second installation of short videos featuring LGBTQ poetry from the Washington, D.C. area to celebrate Pride month.
A new video will be released each day in June and will feature different poets reading an original poem on the theme of "heritage."
The videos highlight LGBTQ poets from a variety of backgrounds, ethnicities, races, and countries of origin, and also poets from minority religions, multi-lingual, and disabled. 
To access the poetry, visit DC Pride Poems' website.
Calendar: June 2-8
LGBTQ events in the days to come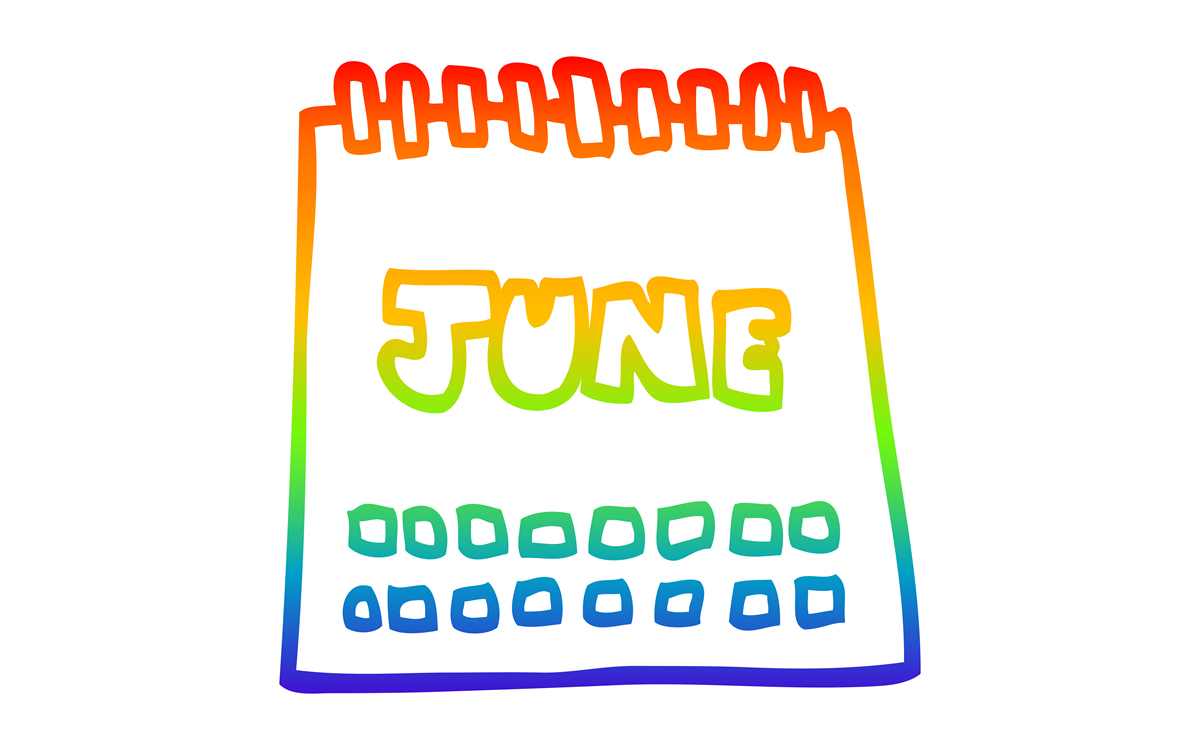 Friday, June 2
Center Aging: Friday Tea Time will be at 2 p.m. on Zoom. This event is a social hour for older LGBTQ+ adults. Guests can bring a beverage of choice. For more information, contact [email protected].
Go Gay DC will host "LGBTQ+ Pride Kickoff Social" at 7 p.m. at The Commentary. This event is ideal to make new friends in the LGBTQ community and enjoy the bottomless happy hour specials at Puro Gusto. Admission is free and more details are available on Eventbrite.
Saturday, June 3
Virtual Yoga Class with Jesse Z. will be at 12 p.m. online. This is a weekly class focusing on yoga, breath work, and meditation. Guests are encouraged to RSVP on the DC Center's website, providing your name, email address, and zip code, along with any questions you may have. A link to the event will be sent at 6 pm the day before.
LGBTQ People of Color Support Group will be at 1 p.m. on Zoom. LGBTQ People of Color can come together and talk about anything affecting them in a space that strives to be safe and judgment free. There are all sorts of activities like watching movies, poetry events, storytelling, and just hanging out with others. For more details, visit thedccenter.org/poc or facebook.com/centerpoc.
Project DC Events will host "DC Pride Crawl" at 2 p.m. at Dupont Circle's best bars. Guests are encouraged to put on their brightest and most colorful outfit, grab friends, and enjoy a day of drinks and celebration. Tickets start at $20 and can be purchased on Eventbrite. 
Sunday, June 4
AfroCode DC will be at 4 p.m. at Decades DC. This event will be an experience of non-stop music, dancing, and good vibes and a crossover of genres and a fusion of cultures. Tickets cost $40 and can be purchased on Eventbrite.
"Largest LGBTQIA+ Singles Flamingle" will be at 7 p.m. at THRoW Social DC. Guests can enjoy signature cocktail and wine specials, food, games, and live music while mingling with single people in the local LGBTQ community. This event is free and more details are available on Eventbrite.
Monday, June 5
Center Aging Monday Coffee and Conversation will be at 10 a.m. on Zoom. LGBT Older Adults — and friends — are invited to enjoy friendly conversations and to discuss any issues you might be dealing with. For more information, visit the Center Aging's Facebook or Twitter.
Capital Pride Interfaith Service Planning Meeting will be at 6 p.m. on Zoom. The Capital Pride Interfaith Service is an "integrated service" respectfully demonstrating the breadth, depth, and sincerity of our faith, exposing the lie that anti-gay fundamentalists have a monopoly on faith and religion. For more details, [email protected]. 
Tuesday, June 6
Go Gay DC will host "LGBTQ+ Pride Reception" at 5 p.m. at Turkish Coffee Lady. This event is to foster cross-cultural connectedness and make friends in the LGBTQ+ and allied community. Attendance is free and more details are available on Eventbrite.
Pride on the Patio Events will host "LGBTQ+ Social Mixer" at 5:30 p.m. at Showroom. Dress is casual, fancy, or comfortable and guests are encouraged to bring the most authentic you to chat, laugh, and get a little crazy. This event is free and more details are available on Eventbrite. 
Wednesday, June 7
Job Club will be at 6 p.m. on Zoom. This is a weekly job support program to help job entrants and seekers, including the long-term unemployed, improve self-confidence, motivation, resilience and productivity for effective job searches and networking — allowing participants to move away from being merely "applicants" toward being "candidates." For more information, email [email protected] or visit thedccenter.org/careers.
Center Aging Women's Social & Discussion Group will be at 6:00p.m. on Zoom. This group is a place where older LGBTQ+ women can meet and socialize with one another. To register, visit the DC Center's website. 
Thursday, June 8
KINETIC Presents will host "KINETIC Pride 2023 DC Weekend Pass" at 10 p.m. at four D.C. venues. This partnership with Capital Pride Alliance will feature a performance by global pop star Betty Who at Echostage, stunning visuals, and top talent. Tickets start at $149 and can be purchased on Eventbrite.