State Dept. quiet on Nigeria gay arrests
U.S. dismisses cutting off aid, saying U.S. funds critical to HIV programs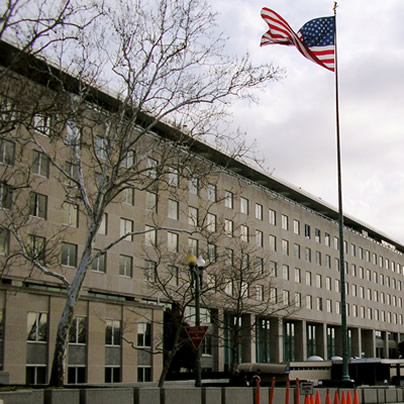 State Department spokesperson Jen Psaki was unable on Friday to articulate any options to address Nigeria's anti-gay law and the arrests that have followed other than restating U.S. concerns about the situation.
Under questioning from the Washington Blade, Psaki provided little additional information on U.S. efforts to confront the anti-gay law as reports continue to emerge of hostilities toward gay men in the country.
"I don't have any new options to outline for you at this point," Psaki said. "I think we've been very clear in expressing our concerns and how deeply concerned we are about the impact on all Nigerians of this law."
On Thursday, the Human Rights Campaign issued a statement calling on the State Department to employ all available tools to stop the anti-gay situation in Nigeria described in media reports that has troubled many observers.
"The State Department must use every available tool to demonstrate that any nation which targets its own LGBT citizens and violates their civil rights gravely risks its standing in the international community," said HRC President Chad Griffin.
The Obama administration has previously said the anti-gay law itself violates Nigeria's international legal obligations and is inconsistent with human rights protections in its constitution.
But one option that Psaki took off the table on Friday was a potential loss of U.S. financial aid to Nigeria, saying the United States funds programs in Nigeria that are critically important.
"It's also important to note that a great deal of our funding goes to programs including HIV prevention, human rights programs, programs that are promoting fundamental freedoms, program funding that often goes through PEPFAR," Psaki said. "Those are programs that, obviously, we continue to support."
Homosexual acts were already illegal in Nigeria, but the new anti-gay law signed on Jan. 7 by Nigeria President Goodluck Jonathan goes further than the existing statutes.
It bans not only same-sex marriage and same-sex relationships, but also membership in LGBT organizations. Entering into a same-sex marriage or civil union is punishable by up to 14 years in prison, and membership in an LGBT organization is punishable with jail time of up to 10 years.
The State Department had previously said it was trying to verify reports that as many as 38 gay men have been arrested and 168 others are being pursued following passage of the anti-gay law. The Associated Press reported on Friday that arrests are spreading across Nigeria and dozens more individuals perceived to be gay have been rounded up and questioned.
But Psaki on Friday said wasn't able to provide any confirmation about arrests in terms of numbers as she reiterated U.S. concern about the media reports.
"I don't believe I have an update on the specific numbers that have been out there," Psaki said. "Obviously, we have expressed our concerns about these reports, expressed our concerns about the legislation as well…It's often difficult to confirm specific numbers along those lines."
Will Stevens, a State Department spokesperson, later told the Blade the U.S. embassy in Nigeria is working to ascertain the number of individuals perceived to be gay arrested under the law. Stevens said the State Department would provide a response by Tuesday, but it'll probably be a "squishy number" because of the changing situation.
Asked to respond to media reports that Uganda President Yoweri Museveni has returned the "anti-homosexuality" bill to parliament, which passed the measure last month, Psaki said she was unaware of the development.
"I haven't seen that," Psaki said. "I'm happy to check with our team and see if we have more details on that."
A State Department official later told the Blade the United States continues to raise concerns about the legislation in Uganda and "welcome[s] reports" that some Ugandan leaders have expressed their  opposition to the bill.
"Since the 2009 introduction of this legislation, we have consistently registered our opposition at the highest levels of government, both in Washington and in Kampala, reiterating our long-standing opposition to legislation that discriminates against LGBT individuals," the official said.
Gay man's murder in Argentina underscores growing concerns over hate crimes
Alejo Portillo stabbed 42 times last month in Misiones province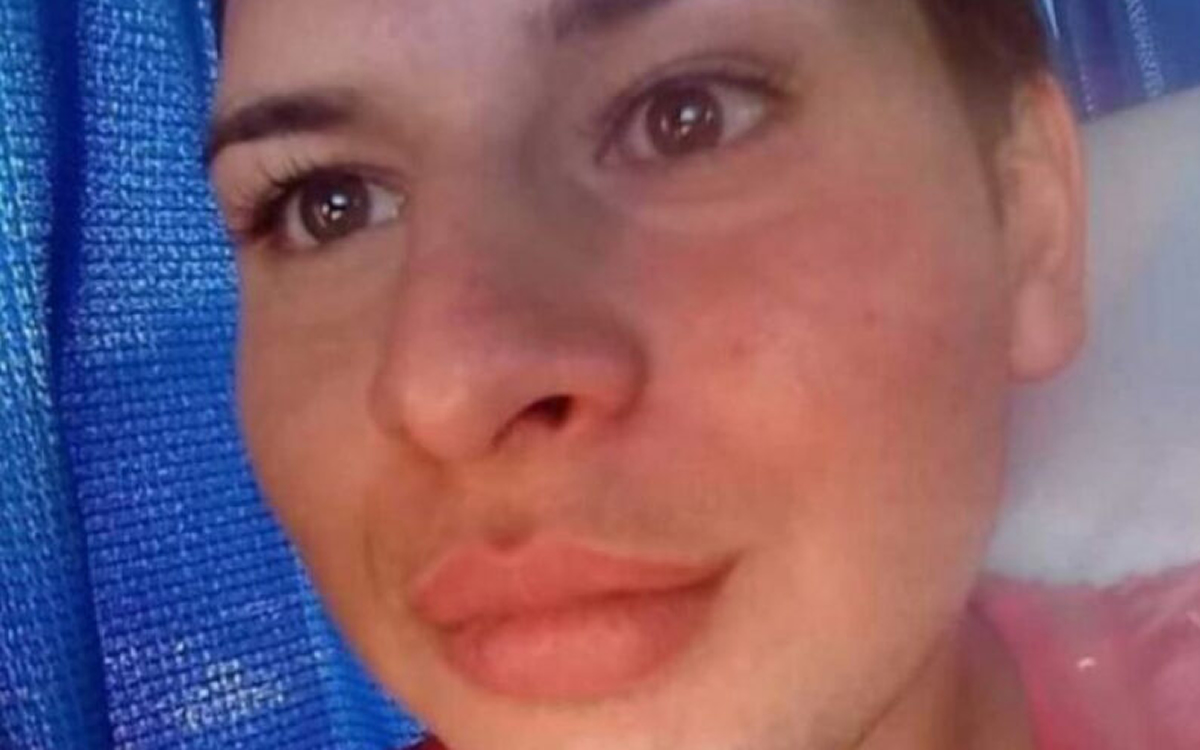 Authorities in Argentina's Misiones province on Dec. 30 found a 20-year-old gay man dead with 42 stab wounds to his body.
Alejo Portillo was found in the town of Colonia Azara. His murder underscores an increase in hate crimes in Argentina over the last year, even though queer people have more rights than almost any other country in Latin America.
Data from the Lesbian, Gay, Bisexual and Trans Federation of Argentina indicates hate crimes based on sexual orientation and gender identity increased in Argentina in 2022. The group recorded 129 deaths last year, compared to 120 the previous year.
Portillo's mother, Alejandra Benítez, found his body after she tirelessly searched for him when the Argentine police refused to help her. She said she sensed that something "horrible had happened to him" from the moment her son disappeared.
The main suspect is a 20-year-old man with whom Portillo was in love and with whom he had a hidden relationship. Argentine media reports indicate Portillo's body was found naked and showed signs that he had been raped.
Benítez spoke with Misiones Cuatro TV, a local television station.
She said she saw her son for the last time on Dec. 28 when she said goodbye to him after he borrowed his sister's bicycle.
"He was invited by someone he knew to the place where my son went," said Benítez. "He wasn't going to go to that place for nothing. He knew who he was going to meet."
She said on Dec. 29 she was already worried because her son did not return to the house where he lived, and he was not answering her WhatsApp messages. Benítez began to search for him herself, even though she did not have access to a vehicle.
"I don't know what happened, I can't understand," Benítez told Misiones Cuatro TV. "My son was not hurting anyone."
A march took place in Colonia Azara a few weeks ago. Participants demanded justice for Portillo's death and urged authorities to classify it as a hate crime.
Trans Travestis No Binarie Maricas Gay y Lesbianas de Oberá Misiones, a local queer rights group known by the acronym TTNBMGLOM, condemned Portillo's murder and pointed out "we want to publicly pronounce our voices and feelings in relation to the murder of Ema Portillo (self-perceived as Alejo,) that occurred in the town of Azara-Misiones."
"In view of the facts, we believe it is important to highlight and underline that the homicide of Alejo Portillo is a case of hate crime," said TTNBMGLOM on Instagram. "Alejo was stabbed because he was homosexual, because of his orientation and gender identity. For being a person of non-heterosexual identity."
"Alejo Portillo's hate crime is clearly a symptom of the reality that LGTB existences and identities live in the province of Misiones, especially removed from the large urban epicenters," María Alejandro, a nonbinary activist from Misiones, told the Washington Blade, referring to Buenos Aires, the country's capital.
María Alejandro added "(people with) LGBT identities live in a situation of extreme discrimination, marginalization and violence. And this was what was happening to Alejo in his community. He was one of the few people who publicly expressed his identity and sexual orientation, therefore, he was clearly pushed towards exclusion and discrimination."
María Alejandro said "the particularity of the crime, the excessive and symbolic violence that provokes Alejo's death and the deep context of discrimination, stigmatization and marginalization that he lived in his community allow us to sustain that it is a hate crime. Alejo's body shows clear signs of an act committed with a high degree of violence. There are 42 stab wounds."
María Alejandro mentioned to Blade that they demand an investigation similar to the case of Evelyn Rojas, a transgender woman who was murdered by her partner in Misiones. 
Authorities determined Rojas' murder was a hate crime, and her partner last year received a life sentence.
LGBTQ, intersex activists in India prepare for marriage equality ruling
Country's Supreme Court has agreed to hear multiple cases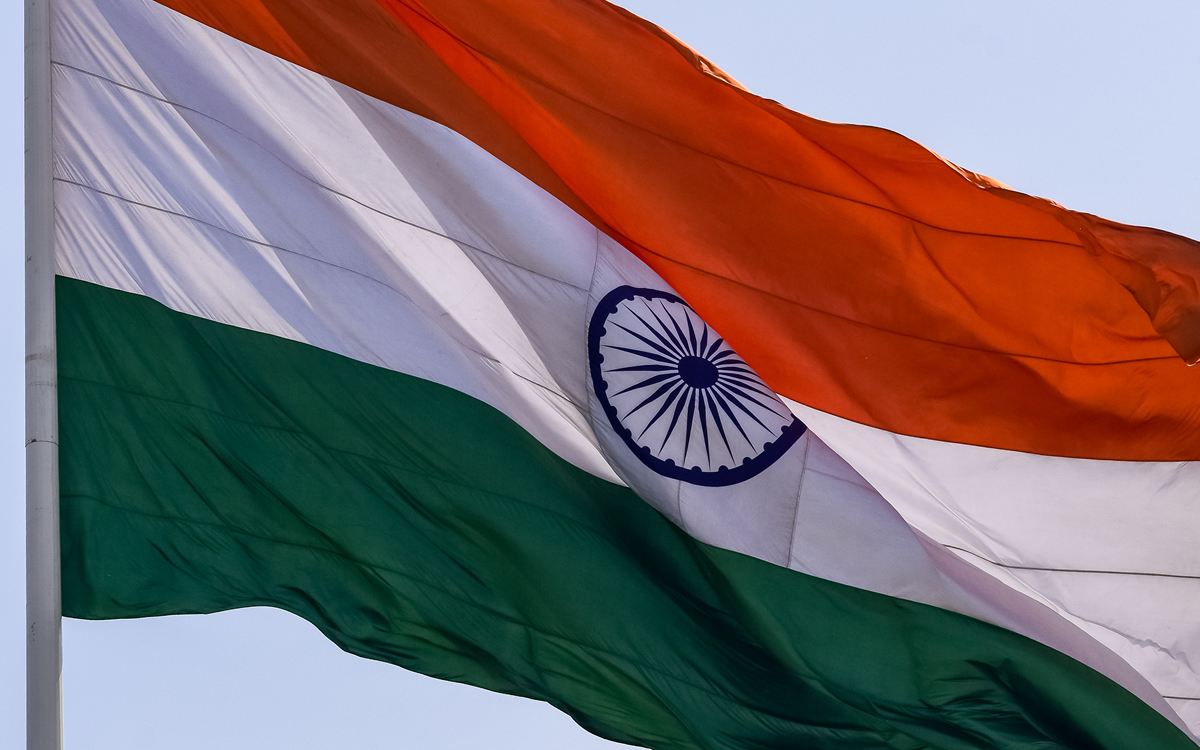 The world's largest democracy is preparing to extend marriage rights to same-sex couples through the Indian Supreme Court.
The highest court of the land on Jan. 6 transferred to itself all marriage equality petitions that had been pending before other courts.
Two same-sex couples on Nov. 14, 2022, filed a petition before the Supreme Court seeking legal recognition of same-sex marriages. The first petitioners are Supriyo Chakraborty and Abhay Dang, while the second couple is Parth Phiroze Merhotra and Uday Raj Anand.
The petitioners argued before the Supreme Court that marriage only between "male" and "female" discriminates against same-sex couples by denying them adoption, employment, retirement and other benefits. The petitioners have requested the law be declared unconstitutional.
Justices D. Y. Chandrachud and Hima Kohli after they heard the petitioners ordered the federal government to respond to their petition. Lawyers on Jan. 3 asked the Supreme Court to transfer two similar cases from the Delhi and Kerala High Courts. The Supreme Court agreed to the request and transferred nine marriage equality cases to its jurisdiction.
The Supreme Court in 2018 struck down the colonial-era law that criminalized homosexuality.
While delivering the judgment in 2018, Chandrachud said that the case is much more than decriminalizing a provision.
"It is about an aspiration to realize constitutional rights and equal existence of LGBT community as other citizens," he said.
Activists and the LGBTQ and intersex community are expecting the Supreme Court to issue a favorable ruling.
Rashtriya Swayamsevak Sangh (RSS), one of the world's largest voluntary organizations and Prime Minister Narendra Modi's Bharatiya Janata Party's parent organization, has come out in support of the LGBTQ and intersex community, even though the organization is considered conservative, RSS Chief Mohan Bhagwat in an interview with "Organizer and Panchjanya," the organization's magazine, said that the LGBTQ community too should have the right to privacy, and the organization will have to promote this view.
"People with such proclivities have always been there; for as long as humans have existed," said Bhagwat. "This is biological, a mode of life. We want them to have their own private space and to feel that they, too, are a part of the society. This is such a simple issue. We will have to promote this view because all other ways of resolving it will be futile."
RSS is an organization that supports Indian culture and values.
It runs 20,000 schools in the country and promotes free education for poor neighborhoods. RSS volunteers carried out relief efforts during last year's flood in Assam state, and ran a rescue operation in Modi's home state of Gujarat when an earthquake killed more than 20,000 people.
Tinesh Chopade, associate director of advocacy for the Humsafar Trust, told the Washington Blade he is positive and hopeful of the upcoming ruling
"Justice Chandrachud is very positive towards protecting the rights of the LGBTQ community," said Chopade. "It's just we should be mindful of the technicality of the judgement as the court has asked government response of the case."
Chopade also talked about Bhagwat's statement.
Chopade said it is a good sign because RSS was against homosexuality when the Supreme Court decriminalized it. Chopade added he strongly believes Sangh's statement could have a positive impact on Indian society.
"RSS has a large following in society, so definitely the chief's statement would help change the attitude of the individuals towards the community," Chopade told the Blade. "If we have a conversation as a community with them (RSS), then we will be more than happy to engage, not only with the chief (justice) but also with other workers to see how we can work together. We definitely see that as positive towards the influencing the larger society."
Chopade further highlighted how the LGBTQ and intersex community is preparing for the Supreme Court's expected ruling. He said that even though it has little control over the decision, the community is hopeful.
"As a community-based organization, our job is to prepare the community on the ground for such legal proceedings. We have so many beautifully written judgments in past by the Supreme Court of India, but when it comes to implementation, that's the challenge," said Chopade. "We can prepare the community for the responses or implementation. For example, if tomorrow we have marriage equality, then as an LGBTQ organization, our job is to disperse the judgment."
A spokesperson of the Sappho for Equality, an LGBTQ and intersex organization based in the Indian state of West Bengal, told the Blade that equality must extend to all the spheres of life, including the home, workplace, and public spaces for the LGBTQ and intersex community.
Decriminalizing homosexuality, according to Sappho for Equality, is not enough.
"We deserve all the rights and privileges that people who are at the center of society receive through legal recognition of their interpersonal relationships such as marriage," said the Sappho for Equality spokesperson. "With the help of various queer-trans* activists and leaders, we are trying to bring to the surface the lived realities of many queer-trans* couples from across the country who've had to fight with their (birth) families as well as the legal institutions at the cost of their mental, physical, social health and wellbeing. Marriage equality is an absolute necessity of the hour as it lies in the fact that many queer-trans individuals who come from multifarious intersectional backgrounds will at least be able to tell their (birth) families about the legal recognition of their relationships which ensures security."
Ankush Kumar is a freelance reporter who has covered many stories for Washington and Los Angeles Blades from Iran, India and Singapore. He recently reported for the Daily Beast. He can be reached at [email protected]. He is on Twitter at @mohitkopinion.
George Santos to step down from committee assignments
Embattled gay Republican under pressure to resign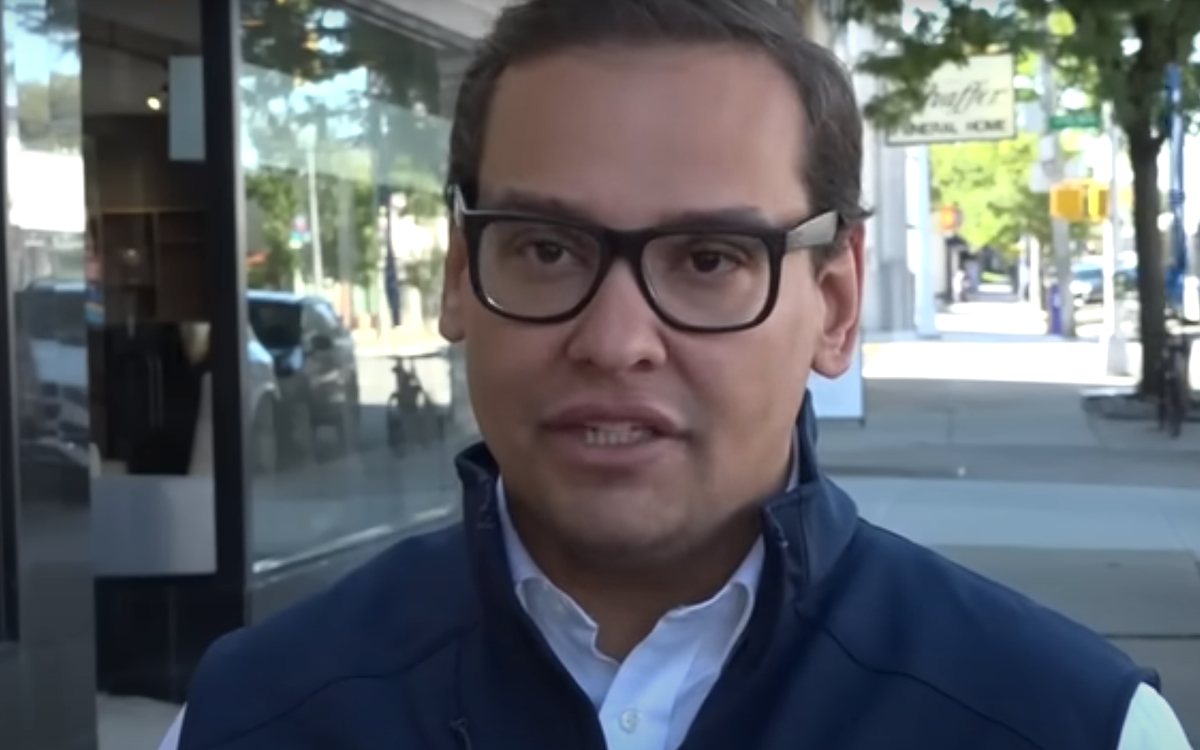 Republican Rep. George Santos (N.Y.) told House GOP colleagues on Tuesday that he will step down from his two committee assignments pending the resolution of investigations and possible law enforcement activity over his alleged financial crimes and violations of campaign finance laws.
Santos, who was appointed to the House Small Business and Science, Space and Technology Committees, neither of which are considered high profile, announced his recusal during a closed-door session following his meeting on Monday with House Speaker Kevin McCarthy (R-Calif.).
Today's news marks the first sign that the many scandals with which Santos has been enveloped since his arrival to Washington may have fractured his relationships with and support from House Republican leadership.
Over the weekend, the Justice Department reportedly asked the Federal Election Commission to yield to the federal prosecutors probing Santos' campaign finance activity, a likely signal that a criminal investigation is underway.
Santos is also the subject of a complaint filed to the House Ethics Committee as well as parallel investigations conducted by the Nassau County District Attorney's Office and the office of New York Attorney General Letitia James.
The congressman has faced calls to resign, including from members of his own party, since it was revealed last month that he had fabricated virtually every part of his identity and biography.