Mormons make case for Utah, Okla. marriage bans
LDS Church joins other religious groups in legal filing before Tenth Circuit
The Mormon Church joined other major Christian groups on Monday in filing a legal brief supporting bans on same-sex marriage in Utah and Oklahoma, although they rely on a study that authors say shouldn't be used as evidence against same-sex marriage.
The 53-page document urges the U.S. Tenth Circuit Court of Appeals to uphold bans on same-sex marriage on the argument that children are better off when raised by opposite-sex parents.
"Every child has a father and a mother," the brief states. "Procreation within a stable male-female marriage gives a child a uniquely full human context that accounts for both the child's biology and the deeper intentions and commitments of the child's parents. The male-female ideal in marriage and parenting provides children security and other irreplaceable benefits."
To bolster this argument, the brief on page 24 relies on a 2002 study from the D.C.-based non-profit Child Trends, titled "Marriage from a Child's Perspective: How Does Family Structure Affect Children and What Can We Do About It?" The study makes no explicit reference to same-sex marriage.
But anti-gay groups have cited this study before in separate briefs filed before the Supreme Court last year in favor of California's Proposition 8 and the Defense of Marriage Act — much to the objection of its authors who say their research says nothing about same-sex marriage.
Frank Walter, a spokesperson for Child Trends, reiterated that objection Tuesday in an email to the Washington Blade.
"Child Trends has been diligent in noting that it is inaccurate to make conclusions about the well-being of children being raised in same-sex households based on our study on heterosexual households," Walter said. "As noted, this was not part of the study. In fact, we made this case in parliamentary hearings on this issue in Ireland when we were alerted that our information was being misrepresented."
The study was also cited in the legal brief that the state of Utah filed last week before the Tenth Circuit in favor of its ban on same-sex marriage. The research also comes up in at least one other friend-of-the-court brief that was signed by social scientists and Mark Regenrus, who produced a discredited study against same-sex parenting.
Major psychological and family groups have disputed the notion that gay parents aren't as fit as straight parents in raising children. Last year, the American Academy of Pediatrics came out in support of same-sex marriage.
Walter encouraged experts on the issue to research the issue of same-sex parenting because of the prevalence of LGBT families.
"We do not have data on children in same-sex families but hope research will be done in this area given the significant number of gay and lesbian families raising children," Walter said.
The brief was filed in two separate cases related to same-sex marriage: one is the case filed against Utah's ban, known as Kitchen v. Herbert, the other is the case filed against Oklahoma's ban, known as Bishop v. Smith.
In addition to the LDS Church, other groups listed on the filing are the United States Conference of Catholic Bishops; National Association of Evangelicals; the Ethics & Religious Liberty Commission of the Southern Baptist Convention; and Lutheran Church—Missouri Synod.
The LDS Church is joining others in filing the brief despite an earlier media report from local Salt Lake City affiliate FOX 13 saying the church wouldn't issue a filing in the case. The church didn't immediately respond to a request for comment on why it was participating in filing despite this report.
Additionally, the brief cautions the court against striking down marriage bans on the basis that they adhere to the traditional concerns of morality, suggesting they should be upheld on the basis of freedom of religion.
"It follows that subjecting marriage laws and amendments to unusual constitutional scrutiny because they coincide with traditional morality would also raise grave First Amendment concerns," the brief states. "Though differing religious groups may align on different sides of the marriage issue, judges cannot pronounce the religious beliefs of one set of voters progressive and another ignorant or hateful."
The brief is along the lines of similar filings that the Mormon Church and other religious groups submitted before the U.S. Supreme Court last year when California's Proposition 8 and the Defense of Marriage Act were before the court.
But there's a key difference: even though the earlier filing included other groups, the only law firm in that document was the Salt Lake City-based Kirton & McConkie, which handles legal matters for the LDS church. Now, Anthony Picarello, general counsel for the U.S. Conference of Catholic Bishops, has joined that firm in signing the document before the Tenth Circuit.
Furthermore, the brief disputes the assertion often made by LGBT advocates (and courts) that bans on same-sex marriage were motivated out of animus toward LGBT people — a key consideration in determining the measures are unconstitutional.
"The accusation is false and offensive," the brief states. "It is intended to suppress rational dialogue and democratic conversation, to win by insult and intimidation rather than by reason, experience, and fact. In truth, we support the husband-wife definition of marriage because we believe it is right and good for children, families, and society."
John Gustav-Wrathall, senior vice president of the LGBT Mormon group Affirmation, said he concurs with the view the church isn't motivated by animus in its opposition to same-sex marriage.
"There may be animus within the Mormon population, just as there is in the population at large," Gustav-Wrathall said. "Some of that animus may fuel fervor for political activism against same-sex marriage. But generally we've seen tremendous progress in the understanding of LGBT people and of same-sex relationships in the church within recent years."
The Mormon Church has been a key opponent of same-sex marriage after taking a lead role in passing Prop 8 in 2008. Although the church, with a few exceptions, largely stayed out the ballot fights in 2012, it was vocal against the legalization of same-sex marriage in Hawaii and has participated in legal cases to defend bans on same-sex marriage.
Va. senator introduces anti-transgender student athlete bill
Democrats have vowed to thwart anti-LGBTQ measures in state Senate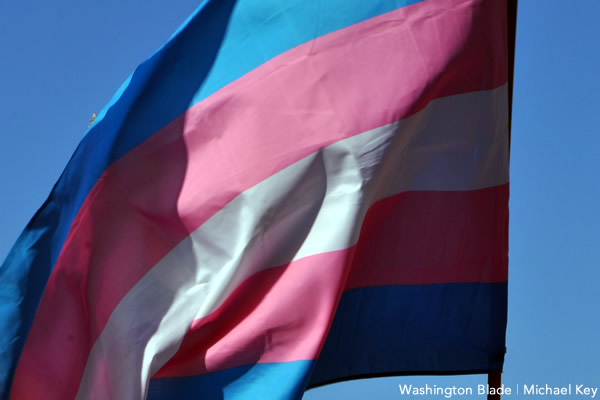 A Virginia lawmaker has introduced a bill that would ban transgender students from joining school sports teams that are consistent with their gender identity.
Senate Bill 766, which state Sen. Jennifer Kiggans (R-Virginia Beach) introduced on Friday, would require "each elementary or secondary school or a private school that competes in sponsored athletic events against such public schools to designate athletic teams, whether a school athletic team or an intramural team sponsored by such school, based on biological sex as follows: (i) 'males,' 'men,' or 'boys'; (ii) 'females,' 'women,' or 'girls'; or (iii) 'coed' or 'mixed.'"
"Under the bill, male students are not permitted to participate on any school athletic team or squad designated for 'females,' 'women,' or 'girls'; however, this provision does not apply to physical education classes at schools," adds the bill. "The bill provides civil penalties for students and schools that suffer harm as a result of a violation of the bill. Such civil actions are required to be initiated within two years after the harm occurred."
Kiggans introduced her bill less than a week after Republican Gov. Glenn Youngkin took office.
Youngkin during his campaign said he does not support allowing trans children to play on sports teams that are consistent with their gender identity. Elizabeth Schultz, an anti-LGBTQ former member of the Fairfax County School Board, has been named the Virginia Department of Education's Assistant Superintendent of Public Instruction.
The General Assembly's 2022 legislative session began on Jan. 12 with Republicans in control of the state House of Delegates. Democrats still control the state Senate, and they have pledged to thwart any anti-LGBTQ bills.
"Let's be clear: This is part of an ongoing, nationwide effort to exclude trans people from enjoying the benefits of sports like their cisgender peers," tweeted the American Civil Liberties Union of Virginia on Friday after Kiggans introduced SB 766. "We won't tolerate this."
🚨ATTN: SB 766 to ban trans kids in Virginia from participating in sports has just dropped.

Let's be clear: This is part of an ongoing, nationwide effort to exclude trans people from enjoying the benefits of sports like their cisgender peers. We won't tolerate this. pic.twitter.com/oSDMvyewge

— ACLU of Virginia (@ACLUVA) January 21, 2022
Comings & Goings
Hazen inducted into Cooperative Hall of Fame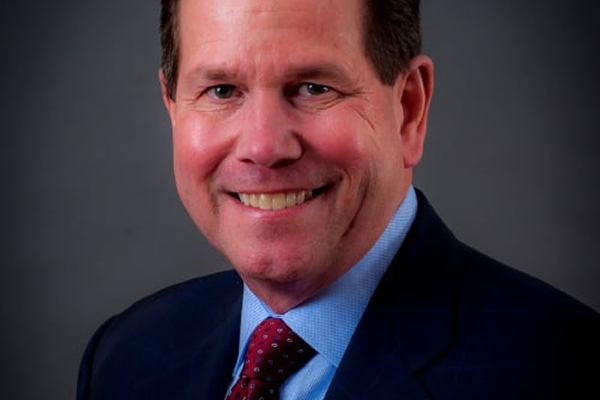 The Comings & Goings column is about sharing the professional successes of our community. We want to recognize those landing new jobs, new clients for their business, joining boards of organizations and other achievements. Please share your successes with us at: [email protected]
The Comings & Goings column also invites LGBTQ+ college students to share their successes with us. If you have been elected to a student government position, gotten an exciting internship, or are graduating and beginning your career with a great job, let us know so we can share your success.
Congratulations to Paul Hazen on his being inducted into the 2022 Cooperative Hall of Fame. On receiving the honor, he said, "I am very lucky to be given the opportunity to combine my work in international development with my volunteer cooperative development work in Washington DC."
Hazen is executive director, U.S. Overseas Cooperative Development Council (OCDC) and has devoted his career to elevating the cooperative voice domestically and internationally. U.S. co-ops include Ace Hardware, Land O'Lakes, Inc., Sunkist, REI and the Associated Press. Hazen helped establish federal legislation promoting rural co-op development.
Prior to joining OCDC, he was CEO of Washington, D.C.-based National Cooperative Business Association CLUSA International. During his 25-year tenure with the organization, he held key positions, including chief operating officer, vice president of public policy, vice president of member services and director of consumer cooperatives.
He worked for Rep. Al Baldus (Wisc.). He was executive director of Rural Housing Inc. in Madison, Wisc., where he developed co-ops and affordable housing projects in rural communities.
As a volunteer, Hazen formed the Community Purchasing Alliance (CPA) with 12 congregations in D.C.  In 2020, CPA secured more than $18.7 million in contracts resulting in an investment of $13 million in D.C.-based small businesses owned by people of color.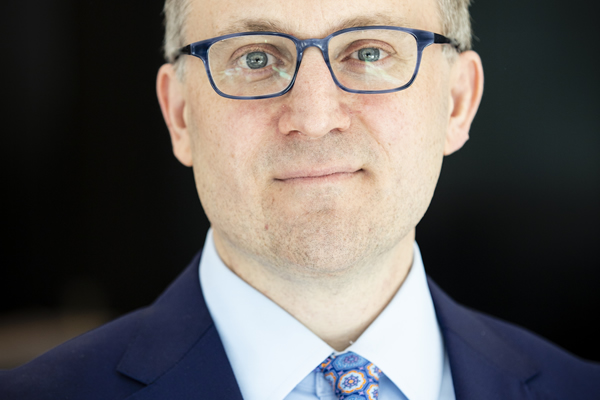 Congratulations also to Ben Finzel, who was inducted into the National Capital Public Relations Hall of Fame. Upon receiving the honor, he said "To be recognized by your peers is wonderful; to be honored by them is amazing. I still can't quite believe I have done enough to be worthy of this recognition, but I know enough to be thankful and appreciative of this high honor. Thank you PRSA National Capital Chapter for including me in such inspiring company; I will be forever grateful."
Finzel is president of RENEWPR, a D.C.-based public affairs, communications consulting firm. In 2004, he helped launch FH Out Front, the first global LGBTQ communications practice at an international firm, Fleishman Hillard, and served as its first global chair. He started DC Family Communicators, a professional networking group for LGBTQ communications professionals. Finzel served on the Victory Campaign Board of the LGBTQ Victory Fund from 2007 to 2017.
His firm is currently celebrating its seventh year in business. To recognize that accomplishment, Finzel is launching an endowed scholarship at his alma mater, Texas Tech University. His business is certified as an LGBT Business Enterprise by the National LGBT Chamber of Commerce.
GOP majority city council to repeal LGBTQ+ law in Pennsylvania
"I don't know of any reasons for repealing it other than a political move […] This issue should not be politicized"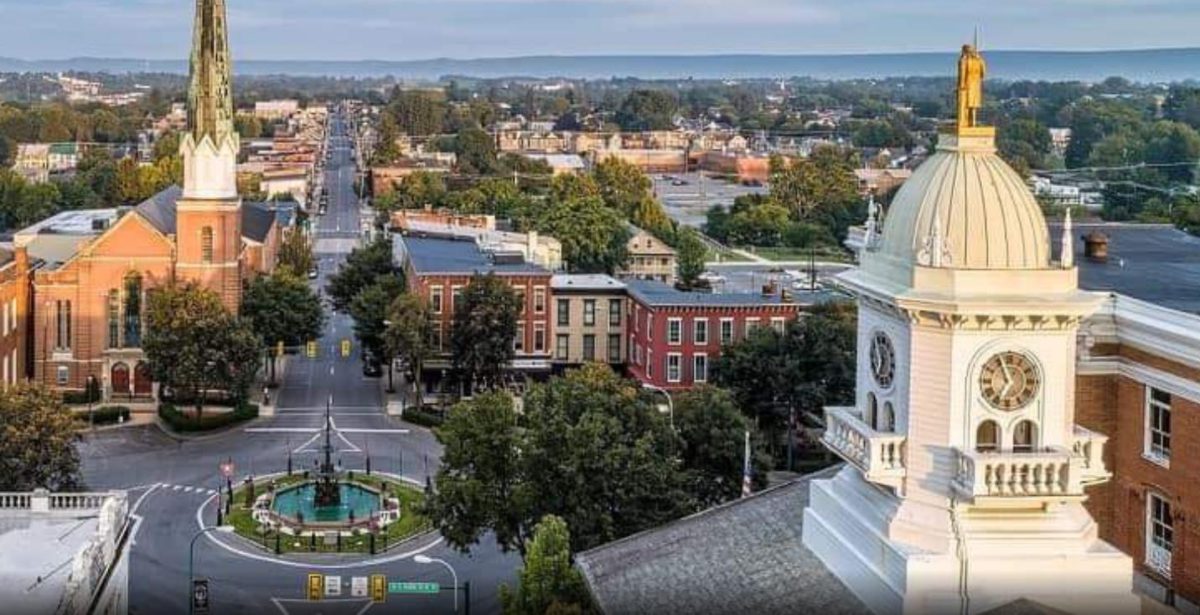 The council of this central Pennsylvania borough (town) will meet on Monday, January 24 for a likely vote to repeal an ordinance passed this last October that safeguards residents against discrimination based on their sexual orientation, ethnicity or gender identity.
Opposition to the ordinance is led by newly installed borough council president Allen Coffman, a Republican. In an interview with media outlet Penn Live Saturday, Coffman said, "All of us that ran in this election to be on council we think we got a mandate from the people," he said. "People we talked to when we were campaigning did not like this ordinance at all. I don't know what the vote will be, but I have a pretty good idea."
The political makeup of the council changed with the November municipal election, which ushered in a 7-3 Republican majority.
The ordinance, which extends protections against discrimination to gay, transgender or genderqueer people in employment, housing and public accommodations, was passed in October by the then-Democratic majority council, Penn Live reported.
"I don't know of any reasons for repealing it other than a political move," said Alice Elia, a Democrat and the former Chambersburg borough council president. "This issue should not be politicized. It's an issue of justice and having equal protection for everybody in our community. It shouldn't be a political or a Democratic or Republican issue. This should be something we are all concerned about."
Coffman told Penn Live that the ordinance serves no purpose and is redundant. He points out that Pennsylvania's Human Relations Commission handles discrimination complaints from residents across the state.
"There are no penalties, no fines," he said. "There's nothing that the ordinance can make someone do. The most they can hope for is that the committee request the two parties to sit down with a counselor or mediator and talk about it. Quite frankly there is nothing that compels them to. There's no teeth in this."
Penn Live's Ivey DeJesus noted if Chambersburg succeeds in repealing the ordinance, it would mark the first time an LGBTQ inclusive law is revoked in Pennsylvania. To date, 70 municipalities have ratified such ordinances.
The Commonwealth of Pennsylvania is one of the 27 states in the nation that have no explicit statewide laws protecting people from discrimination on the basis of sexual orientation or gender identity in employment, housing and public accommodations.
Central Pa. borough poised to become first to repeal LGBTQ protections https://t.co/ZFpDOfRivw

— PennLive.com (@PennLive) January 22, 2022