Nightlife advocate Skip Coburn dies at 70
Veteran was executive director of D.C. Nightlife Association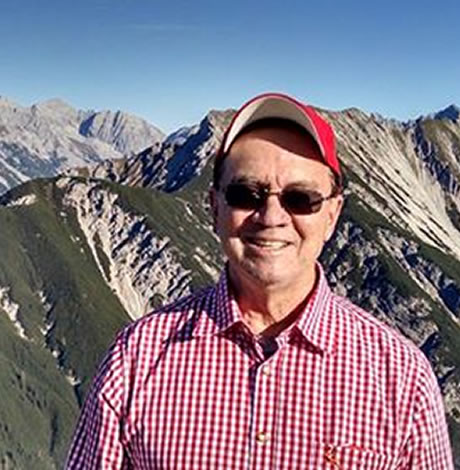 Dick Edward "Skip" Coburn, a retired Air Force lieutenant colonel who worked for the past 12 years as executive director of the D.C. Nightlife Association where he's credited with improving relations between bar and nightclub owners and regulators who oversee the city's booming nightlife businesses, died March 18 at Howard University Hospital. He was 70.
His close friend Marge Francese said the cause of death was complications associated with double pneumonia.
"It is a loss for the city," said Francese. "He would help anyone in the world. There was nobody I knew who would help so many people."
Frederick Harwood, founder and president of the D.C. Nightlife Association, said Coburn's desire to help people and the city he loved prompted him to bring about dramatic change for the better in the way bars and nightclubs interact with the city's Alcoholic Beverage Regulation Administration, D.C. police, and citizens who live near nightlife businesses.
"It's a devastating loss for nightlife in Washington," Harwood said. "He was such an advocate, and an advocate in the best sense that he developed relationships on both sides. He was a neighborhood activist."

"He went out of his way to develop a relationship with the chief of police, with many of the police commanders, with the Fire Department, and with the building inspectors," Harwood said. "He was so dedicated to his job. People understood how committed he was to nightlife."

Added Harwood: "The whole atmosphere has changed because of the work that Skip did to bring the regulatory authorities and the police and the owners together to understand each other's needs."

Coburn, who identified as bisexual, was born in Richmond, Va., but grew up on military bases in the U.S. and Europe as the child of a military family, Francese said.
A resume Coburn prepared shortly before his death says he graduated from the Paris-American High School in Paris in 1964 and received a bachelor's degree in political science from the University of Colorado in 1967.
The resume says he entered the U.S. Air Force in 1967 as a commissioned second lieutenant and was stationed in multiple locations in the U.S., Europe, and Asia until the time of his retirement in 1990 as a lieutenant colonel.
A biographical write-up of his military career says he flew airborne reconnaissance missions during the Vietnam War, served as an instructor and manager at the Defense Intelligence College at Bolling Air Force Base in D.C., and later was assigned to the Pentagon.
After retiring from active duty service Coburn served as a civilian operations officer for the Morale, Welfare, and Recreation Squadron at Bolling Air Force Base from 1990 to 1998, his career write-up says.
Francese said Coburn joined the staff of then-D.C. Councilmember Sharon Ambrose (D-Ward 8) in 1998, where he served as a researcher until the time of Ambrose's retirement in 2002.
Harwood said Coburn's impact on the city's nightlife scene began shortly after he started in his job as executive director of the D.C. Nightlife Association in 2002. Others who knew Coburn said he provided important advice and assistance to the city's gay bars and nightclubs on regulatory matters.
"The Alcoholic Beverage Regulation Administration was deeply saddened to learn of the loss of Skip Coburn," said ABRA Director Fred Moosally in a statement to the Washington Blade. "Skip was passionate about nightlife issues in the District. He played a significant role in representing the nightlife community before the Alcoholic Beverage Control Board and was dedicated to helping promote public safety in the District."
Local nightlife advocate and business columnist Mark Lee called Coburn a "tireless and dedicated advocate" for D.C. nightlife as well as for community businesses.
"As the hospitality industry became even more important to the economic and development success of D.C. and enjoyed growing support from both longtime residents and new arrivals, he helped city officials understand how critical it is to create a better business environment," Lee said.
Francese said Coburn's brother, Dale Coburn, arranged for Skip Coburn's remains to be cremated, with his ashes to be interred at his parents' gravesite in Orcus Island off the coast of Washington State.
A Requiem Mass for Coburn has been scheduled to be held 11:00 a.m. Saturday, May 2, at St. Mary Mother of God Roman Catholic Church, 727 5th St., N.W., Washington, D.C.
DC Front Runners Pride 5K to take place as scheduled
Air quality improved overnight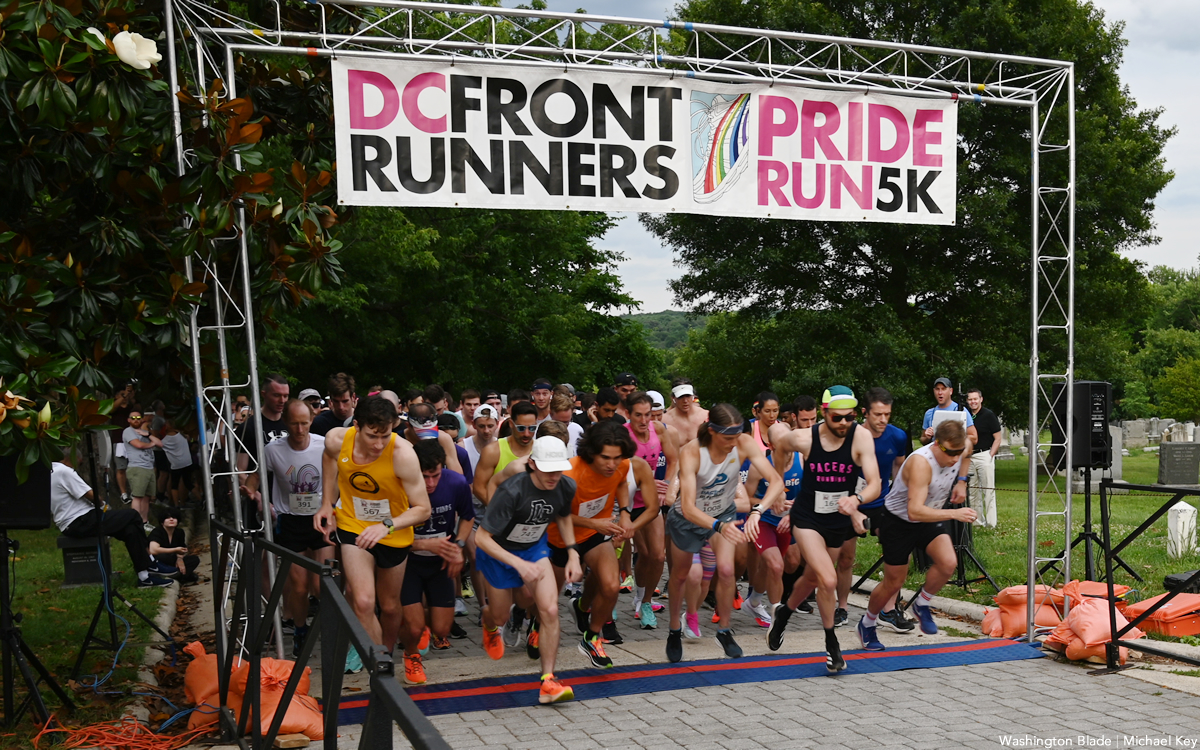 The D.C. Front Runners' annual Pride Run 5K will take place as scheduled at Congressional Cemetery on Friday.
The Blade Foundation, SMYAL, the Wanda Alston Foundation, Team DC, Teens Run DC, Pride 365 and Ainsley's Angels of America are among the race's beneficiaries. Wegmans, Shake Shack, Knead Hospitality and Design, Choice Hotels and Capital One Café are among the sponsors.
Rooftop Pool Party postponed
Capital Pride Alliance moves official event to June 22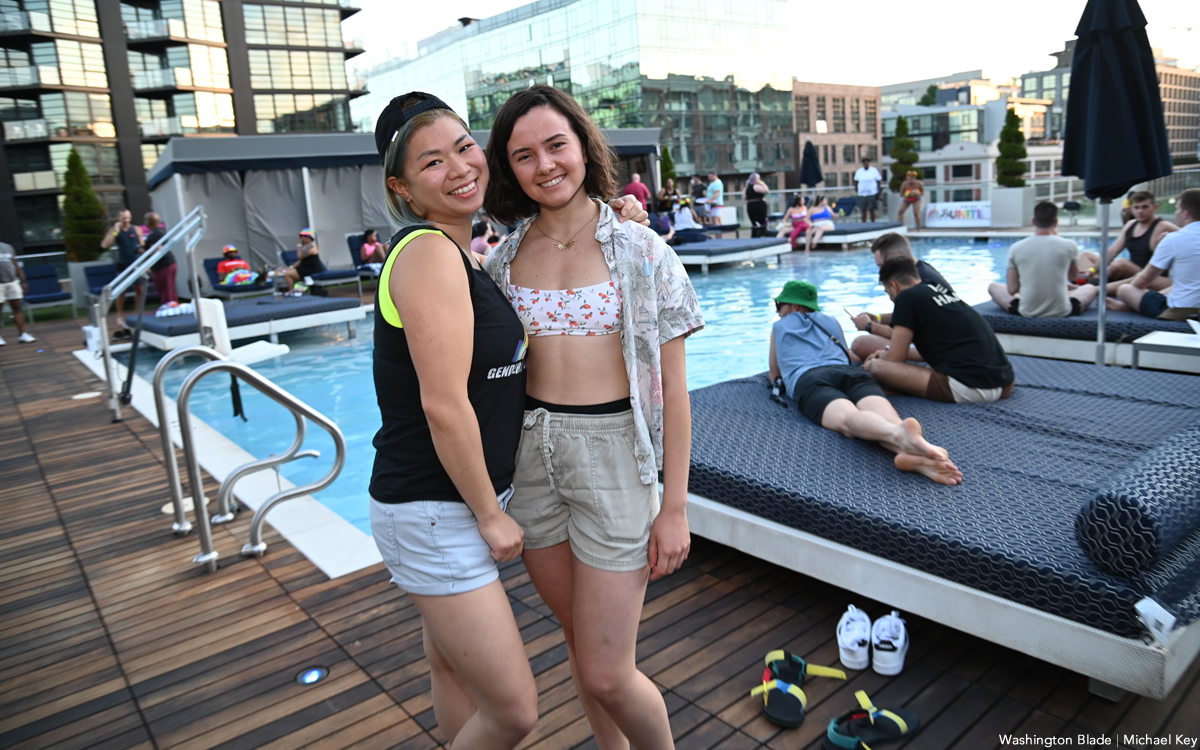 The Capital Pride Rooftop Pool Party, originally scheduled to begin at 8 p.m. tonight, has been postponed until Thursday, June 22, according to a statement released by the Capital Pride Alliance on Instagram. This action comes amid an international climate event created by the Canadian wildfire that has resulted locally in poor air quality and a haze around the region.
The Capital Pride Alliance Instagram account posted, "As with all concerns regarding health and safety issues, the Capital Pride Alliance will closely monitor the air quality situation resulting from Canadian wildfire smoke and take necessary precautions in consultation with our partners in the DC government."
"What does this mean for the pool party?" a question one private Instagram account user posed in the comment section.
"Important Update:" A representative of the Capital Pride Alliance responded through the group's official Instagram account. "Tonight's Capital Pride RoofTop Pool Party at VIDA The Yards is being postponed until Thursday, June 22 at 8:00 pm, due to the current air-quality situation resulting from the Canadian wildfires smoke. Please note that this postponement only applies to today's event."
The Capital Pride Alliance has yet to cancel or postpone any further events.
The White House earlier today rescheduled a large outdoor Pride reception planned for this evening to Saturday.
White House postpones Pride event due to wildfire smoke
Thousands expected for celebration bumped to Saturday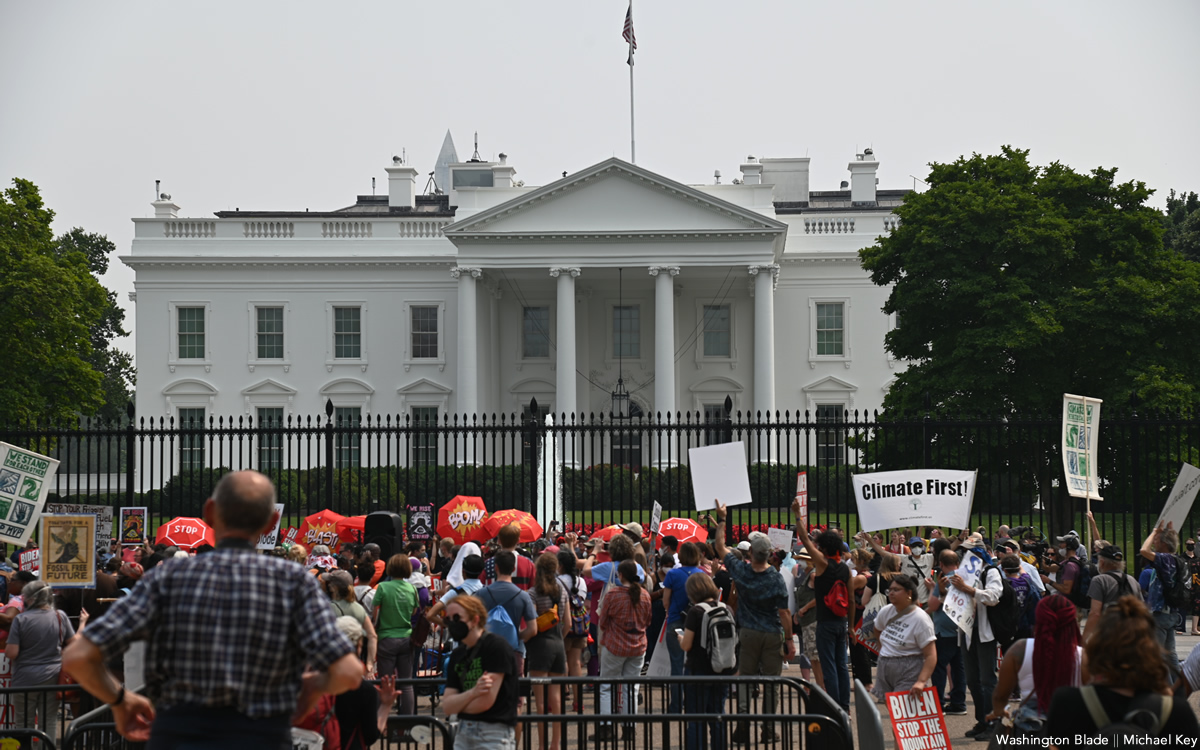 The White House announced Thursday that a Pride event scheduled for this evening has been postponed to Saturday due to the lingering Canadian wildfire smoke.
The smoke has enveloped D.C. in a dangerous haze that triggered a "purple alert" on Thursday, considered worse than a "red alert."
The event, expected to draw thousands of invited LGBTQ advocates and supporters to D.C., has been rescheduled for 1 p.m. on Saturday on the South Lawn of the White House, the same day as D.C.'s Capital Pride Parade, which kicks off at 3 p.m., and Pride on the Pier celebration, which starts at 2 p.m.