September 23, 2016 at 3:08 pm EST | by Staff reports
Anxiety disorders more common in HIV-positive gay men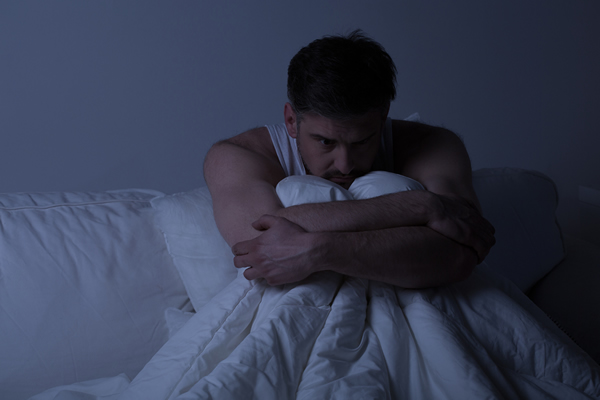 LONDON — HIV-positive gay and bisexual men are almost 10 times more likely to be hospitalized because of mood and anxiety disorders than men in the general population, according to Australian research published in the online edition of the Journal of Acquired Immune Deficiency Syndromes, AIDSMAP reports.
The research also showed that gay and bisexual men with HIV were significantly more likely to be admitted to hospital with anxiety and mood disorders compared to matched HIV-negative gay and bisexual men. Hospitalization due to this was associated with an increased mortality risk, and there was an association between substance abuse and mortality among hospitalized patients, AIDSMAP reports.
"Substance use was listed as the cause of death in 42 percent of deaths in the HIV-infected cohort previously hospitalized (for disorders)," note the authors. "This supports previous literature which has documented a high frequency of comorbid psychiatric and drug dependence disorders in HIV-infected and gay and bisexual men cohorts."
Investigators in Sydney, Australia, designed a study to address the limitations of this earlier research. They focused on gay and bisexual men, a group known to have a higher risk of mental health problems compared to the general population. They examined the relationship between HIV status (HIV-positive vs. HIV-negative) and hospitalization due to anxiety and mood disorders. They also assessed whether admission to hospital with this type of mental health problem was predictive of death, and whether this risk differed between HIV-positive and HIV-negative men, AIDSMAP reports.
Participants came from two cohorts, one consisting of men with HIV (557 individuals), the other HIV-negative men (1,882 individuals). Both cohorts were recruited in Sydney. The HIV-positive cohort was recruited between 1998 and 2006, whereas recruitment to the HIV-negative cohort took place between 2001-2004. Both cohorts consisted exclusively of men who identified as gay or bisexual.
There were 300 hospital admissions due to anxiety. A significantly greater proportion of HIV-positive men were admitted to hospital for such disorders than HIV-negative men (15 vs. 5 percent respectively).
Hospitalization rates with a primary anxiety/mood disorder diagnosis were 9.7 times higher among HIV-positive men compared with rates in the adult male Australian population, AIDSMAP reports
Factors associated with hospitalization included having HIV, identifying as bisexual rather than gay/queer/homosexual, being religious, having previously sought support for mental health issues and being a smoker. Interestingly, individuals who drank small amounts of alcohol were less likely to have an admission compared to non-drinkers, the AIDSMAP article notes.