September 29, 2016 at 10:22 am EDT | by David Magida
No more fitness excuses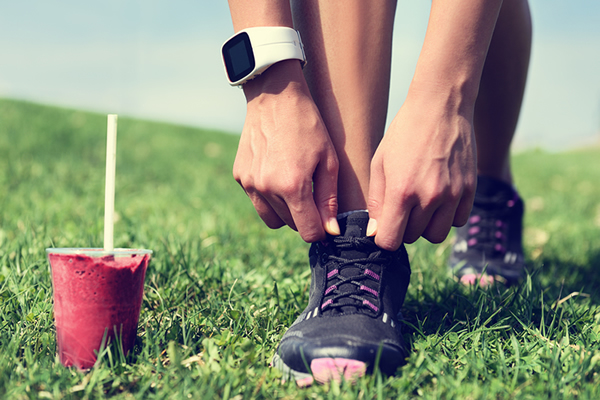 In life, we have many goals and wants. We want a well-paying job, a beautiful place to live and nice things. We know that to get there it's going to take sacrifice and hard work.
You'll have to give up some of your free time, pass on some of your dreams or things your passionate about and skip spending on frivolous things in order to direct your money toward more expensive assets. In this regard, most of us are similar. We look at our financial situation and acknowledge that we must make sacrifices.
But what about when it comes to our health and fitness? Why, all of a sudden do so many people throw up their hands, make up excuses and not take the necessary steps? It could be for any number of reasons but I have a hard truth for you: Your excuses are invalid.When did anything become more important than your health? When did our priorities become so skewed? Your health is your wealth.
In my time operating a fitness studio, I've heard all kinds of excuses for why people can't consistently train their bodies. Some bear more weight than others, but the reality is if you believe these excuses, you're lying to yourself.
Let's address some of the most common.
I don't have time: In life, we make time for the things that matter. You had time to grab beers with your coworkers at happy hour. You had time to watch the football game on Sunday or catch an episode of your favorite show. You really couldn't find an hour three times each week to commit to improving your physical health? Couldn't wake up an hour earlier, skipped drinks or used your lunch break to ensure you live longer and have more time in this world? Not to mention, blow off some stress with a good workout? Because make no mistake, you will live longer if you regularly train. And your work productivity will improve when you consistently exercise. It's a proven fact. So you'll probably end up having more time if you exercise regularly, particularly if you join a studio that offers effective, efficient one-hour classes.
I can't afford it: Most boutique studios charge somewhere between $100-200 each month for a monthly membership. In some regards, it's a lot of money. It's fair to say you should watch your expenses and know the value of a buck. But think about how much you spend on Friday nights going to dinner; at happy hour each week. Those expenses add up.
And think about the value you could be getting from a boutique fitness studio. Not just access to a gym, but guidance. Scripted classes led by a coach who will help motivate you, keep you honest and maybe even check your technique. A personal trainer would cost you four times that. You'll never have to wait in line for equipment. You have equipment designated for you. You'll have a group of people doing the same workout as you in the same room at the same time. Looks like you just scored yourself some training partners. And who knows, maybe you'll forge bonds with those people, and all of a sudden, your social circle has expanded in a city where it's not that easy to make new friends. Surely there's value in the social side as well.
Once you make the investment in yourself to work out consistently, you'll find that you save quite a bit of money on the back end. You'll work out instead of going to happy hour. You'll go to bed early instead of going out at night because you know you have a tough workout the next morning. You'll recoup the cost of your membership on those savings alone.
It's too hard: Strange that we're willing to do difficult things for work and difficult things with our minds, but not our bodies. Your body was designed to constantly move, to run, to pick things up, to go miles and miles every day. Your body can handle it if you commit to it. Sure, it might feel hard at first. But life is about working hard to get what you want. There are no shortcuts in life. If you have a goal of losing weight, getting stronger, getting faster, the only way you're going to achieve that is through hard work. If it were easy, everybody would look like a Greek god. But I promise, once you get into it, your perspective will change. You'll find an odd sense of satisfaction in pushing your body's limits, in training to be your best and you'll find beauty in the struggle. And you will improve.
So here's the challenge. I want you to think about your excuse. Now find a reason to negate that excuse. I'm sure, if you use your imagination, you'll find countless reasons why you need to get your butt into the gym immediately. Now get moving.