January 6, 2017 at 4:36 pm EST | by Brian Gaither
Beware the sex police in Trump's America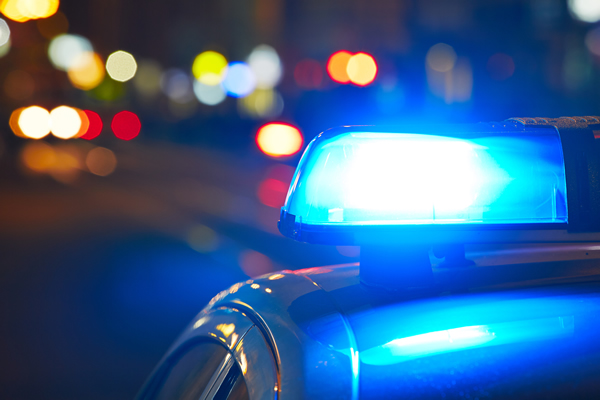 As much as the LGBT community has successfully won favorable laws to secure and protect our rights to marriage and fair employment, we did so at a time when the president and the cultural tide supported us. In the coming Age of Trump, we know we can't rely on the same level of political and public support. Already, we see reported acts of targeted homophobia carried out in Trump's name, and in the coming years we must be wary of tepid support from our remaining political allies. Most importantly, we must be vigilant of the dangers lingering in many states' outdated criminal statutes.
For generations, laws have been deliberately designed for use against members of the LGBT community. Criminal codes applicable only to us – and prosecutions for violating them – have been a reliable tool for conflating homosexuality and gender identity with criminality. No matter how unjust the basis for a law targeting us, a conviction permanently marks us. There is no worse stigma than "Pervert by Order of the Court."
When police raids of gay bars were common, those arrested could expect to have their names printed in local newspapers. The "public interest" justification for this destruction of privacy was to "notify the public of criminal behavior." However, the true purpose was to terrorize gay men through a campaign of shame that resulted in job loss and worse. Today in North Carolina, it's hard to imagine the horror of applying for a job with a criminal record based solely on a violation of HB2.
In Maryland, I can have a marriage recognized by the state, but if my husband and I were to celebrate our honeymoon here, any county's State's Attorney could charge us with felony sodomy. Under Maryland Criminal Code Sec. 3-321, it's punishable by up to 10 years in prison. Most insultingly, the marriage certificate itself would offer our zealous persecutor [sic] probable cause for a surveillance warrant. Whether or not a local judge would recognize the federal decision in Lawrence v. Texas isn't something I want to learn in that moment. And if one of us were HIV+, he could be charged under Maryland Code Sec. 18-601 with a misdemeanor carrying a maximum penalty of three years and a $2,500 fine.
Even the selective enforcement of general "decency" laws offers the government a frighteningly effective means of social control. In 2015, officers in Rehoboth Beach stepped up citations for public urination on Poodle Beach, and at Cape Henlopen they used a rookie park ranger as bait in a cruising sting. The purpose of these actions could only be one thing – to make it clear to LGBT people that our presence always requires special scrutiny. "Lewdness" is a presumption of our characters; all that's needed is a conviction or a plea bargain to prove it. Kelly Cross learned that in April of 2016. While a candidate for Baltimore City Council, anonymous opponents papered the doorways of Cross's neighbors with the titillating news that seven years ago, in Washington D.C., he had accepted a plea bargain on a charge of "voyeurism." His political foes slanderously inflated a misdemeanor offense (and $50 fine) into claims that he was a "convicted sex offender." When the Baltimore Sun recently published an opinion piece by Cross, a local dissenter simply dismissed him with a weblink to old reports of the scandal. The message was clear –  there's no need to engage a member of the LGBT community who has something to say once he's been branded "Pervert by Order of the Court."
To beat back this common mistreatment, we have to recognize that existing statutes are regularly used to minimize the LGBT community even as new ones are drafted to control our lives and outlaw our families. We need to shore up local organizations that may have atrophied in the past few years, especially those focused on LGBT legal services. We need to tell our friends in state legislatures that laws criminalizing LGBT people have to go. And most importantly, we need to halt the propagation of stigmas attached to violations of "decency" crimes.
In this new Age of Trump, we know they're coming for us with their "religious freedom" laws. We know they want to roll back our civil protections where they can. But let's not forget that the most lethal – and accessible – weapon in their political arsenal is to have us all named sex criminals who don't deserve a place in "decent" society.
Brian Gaither is an LGBT activist living in Baltimore. He is co-founder of the Pride Foundation of Maryland.