September 15, 2017 at 12:57 pm EDT | by Brian T. Carney
FALL ARTS PREVIEW 2017: Not-so-'Sordid' fall movie slate
A quick reminder before we get started in earnest: the D.C. Shorts Film Festival and Screenplay Competition is running now and continues through the weekend. It closes Sunday, Sept. 17.
The fall LGBT movie season gets off to a rousing start on Oct. 15 with the inspirational documentary "Dolores." The film chronicles the passionate life of fiery activist Dolores Huerta, who co-founded the first farm worker unions with Cesar Chavez. One of the most defiant feminists of the 20th century, Huerta has been a leader in the fight for racial and social justice and has been a vocal advocate for LGBT rights.
The AFI Silver Theatre and Cultural Center (afi.com/silver), always a great showcase for Hollywood classics, indie films and international cinema, kicks off its fall season with the amazing AFI Latin American Film Festival. Running through Oct. 14, the festival includes "Chavela," a documentary about Chavela Vargas, a legendary musician who also served as a reluctant LGBT icon, and "The Untamed," a psychosexual thriller from Mexico.
Other highlights of the festival include "The Queen of Spain" starring Penélope Cruz and "Breadcrumbs" with Cecilia Roth. Other AFI fall programming includes the Spooky Movie International Horror Film Festival, the Silent Cinema Showcase and a celebration of the Joan Fontaine Centennial.
The Washington Jewish Film Festival (wjff.org) kicks off its fall programming with "5777: A Year in Review." In preparation for the celebration of Rosh Hashanah, the Jewish New Year, WJFF commemorates the incredible cinematic contributions of major Jewish artists who have recently passed away. Highlights include screenings of "Postcards from the Edge" (a tribute to Carrie Fisher), "The Unsinkable Molly Brown" (Debbie Reynolds) and "McCabe and Mrs. Miller" (composer Leonard Cohen).
"Battle of the Sexes" looks back on the 1973 tennis match between Billie Jean King (who came out in 1981) and Bobby Riggs. Emma Stone and Steve Carell looks great in their tennis whites; Austin Stowall and Andrea Riseborough appear as King's husband and girlfriend.
The Maryland Film Festival (mdfilmfest.com) is teaming up with Everyman Theatre to present a screening series that pairs shows from Everyman's current season with classic films. First up is the play and film "M. Butterfly." The play runs from Sept. 6-Oct. 8 and the film screens Sept. 26. Screenings take place at the newly renovated SNF Parkway Theatre in Baltimore.
The festival is also running a special double feature of "Magic Mike" and "Magic Mike XXL" on Oct. 2.
"A Very Sordid Wedding" is finally walking down the aisle in Washington for one night only. On Oct. 3 at the Avalon Theatre, writer/director Del Shores will be on hand to present the sequel to his cult favorite "Sordid Lives" (2000).
On Oct. 6, Netflix screens David France's new documentary "The Death and Life of Marsha P. Johnson." France ("How to Survive a Plague") turns his lens on the life of the pioneering trans activist who was a ringleader at the Stonewall Riots in 1969 and a leader in the LGBT movement until her mysterious death in 1992.
The annual Reel Affirmations Film Festival (reelaffirmations) runs Oct. 12-15 at the Tivoli Theatre. The Festival opens with "God's Own Country," a festival circuit favorite about gay love on a Yorkshire farm, and closes with "Freak Show," a portrait of an eccentric kid in an ultra-conservative high school. The festival also includes several other feature length movies and three programs of LGBT shorts.
In the meanwhile, the Reel Affirmations monthly XTRA film series continues with "Raising Zoey" on Sept. 29, "Cold Breath" on Nov. 11 and the World AIDS Day screening of "Small Town Rage" on Dec. 1.
The Middleburg Film Festival (Oct. 19-22) is a potent blend of politics and cinema set in the middle of Virginia's scenic wine and horse country. Founded by entrepreneur and film producer Sheila Johnson, the festival features the latest narrative and documentary films from around the world, including sneak peeks at holiday releases. The event (middleburgfilm.org) also includes celebrity speakers, performances and master classes.
Gay auteur Todd Haynes ("Carol") returns with "Wonderstruck" (opening in Washington Oct. 27). Starring Julianne Moore and based on Brian Selznick's critically acclaimed novel, the film follows two children from different eras who secretly wish their lives were different.
Wonder Woman's real origin story is revealed in "Professor Marston and the Wonder Women" (Nov. 3). Written and directed by Angela Robinson ("Hung" and "The L Word"), the movie tells the true story of William Moulton Marston who drew on his unique psychological theories and his unconventional polyamorous relationship to create the iconic (and initially quite controversial) comic book. Marston is played by Luke Evans, with Rebecca Hall as his wife Elizabeth and Bella Heathcote as their lover Olive Bryne.
"BPM" (Beats Per Minute) by French writer/director Robin Campillo is a deeply moving drama about the personal, political and erotic lives of Parisian AIDS activists in the 1990s. Slated for a Nov. 17 D.C. release, this Cannes favorite offers a refreshing reconsideration of the AIDS crisis from an international perspective.
Finally, the jam-packed LGBT fall movie season closes with two extraordinary releases: "Tom of Finland" (Dec. 8), a biopic of the late Finnish artist known for his homoerotic fetish art, and the highly anticipated "Call Me by Your Name" (Dec. 15). Set in Italy in the 1980s, it tells of the passionate relationship between teen Elio and Oliver, an academic staying at the family villa. James Ivory adapted it from the novel by Andre Aciman.
Beyond these LGBT offerings, the fall movie season includes some great mainstream releases:
• "Brad's Status" (Sept. 22), written and directed by Mike White ("Chuck and Buck")
• "Manolo" (Sept. 29), a documentary about the famous shoe designer
• "Victoria and Abdul" (Sept. 29) with Judi Dench returning as Queen Victoria
• "Blade Runner 2049" (Oct. 6) with Ryan Gosling and Harrison Ford reprising his role as Deckard
• "The Florida Project" (Oct. 13), starring Willem Defoe and directed by Sean Baker ("Tangerine")
• "Human Flow" (Oct. 13), a documentary about the international refugee crisis by Chinese dissident Ai Weiwei
• "The Killing of a Sacred Deer" (Oct. 27) directed by Yorgos Lanthimos ("The Lobster") and starring Colin Farrell and Nicole Kidman
• "LBJ" (Nov. 3) starring Woody Harrelson
• "Thor: Ragnarok" (Nov. 3) and "Justice League" (Nov. 17)
• "Goodbye Christopher Robin" (Nov. 10), a biopic about the creator of Winnie the Pooh
• "Murder on the Orient Express" leaves the station, again, on Nov. 19 with an all-star cast
• "Molly's Game" (Nov. 22) with Aaron Sorkin making her cinematic directorial debut
• "The Man Who Invented Christmas" (Nov. 22) starring Dan Stevens as Charles Dickens
• "The Disaster Artist" (Nov. 22) starring James Franco as eccentric filmmaker Tommy Wiseau
Fittingly, movie fans of all tastes will hopefully have their holiday wishes fulfilled by the two big year-end releases: "The Greatest Showman"starring Hugh Jackman as P.T. Barnum (Dec. 25) and "Star Wars Episode VIII: The Last Jedi" (Dec. 15).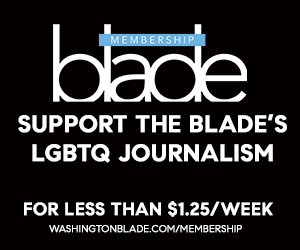 Sign Up for Blade eBlasts