January 26, 2018 at 11:29 am EST | by Michael Radkowsky
Is size everything in the gay dating/hookup scene?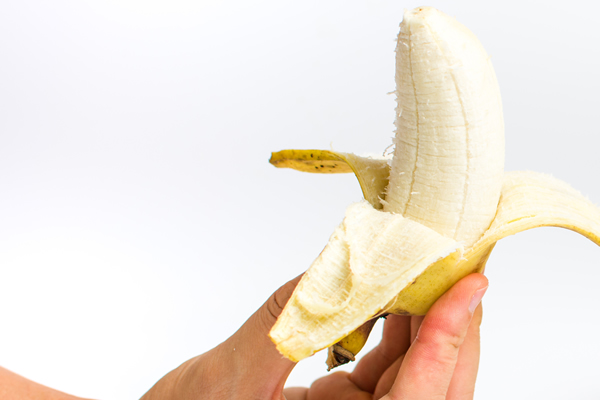 Dear Michael,

I am a 22-year-old gay man, feeling hopeless about finding a hookup, a date or a boyfriend because I have a really small dick.

Every time I'm going to have sex with a new guy, I get anxious that he will make a face, say something negative or otherwise convey his disappointment. This has happened to me a lot since I came out two years ago.

As a result, I haven't wanted to hook up with or go on dates with anyone lately. I'm scared that I'm just setting myself up for ridicule. 

It doesn't help that when my friends talk about their best sexual experiences, they are always saying how big the guy is. And laughing when they have had the "misfortune" (one of my friends actually said this) of being with a guy who is small.

While I know I'm coming across as a whiner, I am not someone who always laments about his problems. I've always been an upbeat guy with a positive viewpoint and excited about life. But since I came out, I keep getting the message that I am not what other guys want because I am not well endowed.

I know I can't change my penis size. So I'm pessimistic about finding someone who wants to be with me. Even watching porn reminds me that large dicks are glorified in gay culture and small guys like me aren't desirable.

I'm hoping you can give me another way to see this. But please don't tell me that I have to start loving myself. That's not going to make guys want to sleep with me.
Michael replies:
I'm sorry to disappoint you, but I am going to tell you that you have to start loving yourself. 
As long as your focus is on what you think is wrong with you and how no one is going to be attracted to you, your thinking will be a self-fulfilling prophecy. If you don't believe that you have worth and appeal, that will be the vibe you project and no one will be drawn to you.
I'm concerned that if you give in to your anxiety and withdraw from the world of sex and dating, then your negative feelings will spiral downward. And if you isolate yourself, you will definitely be alone.
Right now, you're in a similar boat to guys who have trouble getting or maintaining an erection during sex. The more we focus on the times that we have lost our erection, the greater our anxiety about getting an erection in the future, increasing the likelihood that this will happen.
In your case, the more you focus on how men have rejected you, the more you raise your anxiety and psych yourself out over how no one wants to be with you. The upshot: you believe you can't succeed and withdraw from the possibility of connection.
You have a small penis. O.K. And lots of guys prefer big penises. But that doesn't have to mean you're out of luck. You're far from the only guy who isn't well endowed and everyone who has a small penis isn't alone in life.
Here's the thing: Not all men are looking for the same sort of sexual partner or the same sort of sex.
So far, you've evidently managed to bed (and befriend) mainly guys who are seeking clichés of hotness, for whom sex is about surface physical attraction. 
But that's not the only kind of guy out there and sex can also include emotional connection, appreciation of all sorts of a partner's attributes and attraction to more than penis size. You really need to broaden your search.
You would also be wise to work at valuing your qualities as a sexual being, potential romantic partner and man. Are you thoughtful? Do you have a sense of humor? Are you creative, including sexually? Can you think beyond your penis to all the ways you could possibly give pleasure, get pleasure and connect to another person? Your penis is just one tool. 
That said, please strive not to disparage your penis because it is smaller than you would like. How about striving instead to appreciate the pleasure that you do get from it and can give with it, no matter its size?
Michael Radkowsky, Psy.D. is a licensed psychologist who works with gay individuals and couples in D.C. He can be found online at michaelradkowsky.com. All identifying information has been changed for reasons of confidentiality. Have a question? Send it to Michael@michaelradkowsky.com.