SPOTLIGHTING LGBT HOMELESSNESS: Casa Ruby offers short- and long-term housing
Founder is trans immigrant and former homeless person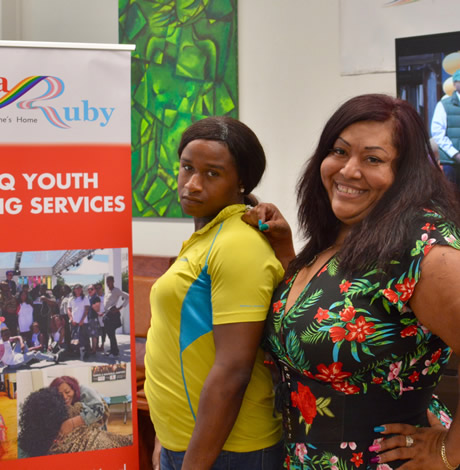 This story is part of our contribution to the 2018 #DCHomelessCrisis news blitz.  Local media outlets will be reporting and discussing stories about ending homelessness in the nation's capital all day. The collaborative body of work is cataloged at dchomelesscrisis.press.  
During the early 1990s, Ruby Corado spent most nights in public parks throughout D.C., trying to meet the basic needs of the homeless LGBT youth who had no safe space to go after 5 p.m. when the HIV clinics closed.
And so the movement began.
Now, 26 years later, Corado is the director of Casa Ruby, a local bilingual and multicultural organization founded in 2012 that provides housing and social services to LGBT individuals 24 hours a day.
The transgender El Salvador native says Casa Ruby started as an "emergency room."
"We were taking care of very sick people that were disposed (of) by society and that were barely holding on," she says. 
While the organization continues to do emergency work when necessary, its primary focus is now on preventative work and long-term planning and personal development.
"Our goal is to have someone come to Casa Ruby and three years down the line, they will no longer be homeless," Corado says. 
Casa Ruby can accommodate up to 100 individuals across its four housing programs: hypothermia or low barrier, short-term, transitional and permanent. Residents in every program receive three meals a day, meaning Casa Ruby prepares and delivers 4,000 meals every month.
Open 24 hours a day, 365 days a year, the hypothermia or low barrier program offers anyone in need a place to rest with no commitment or age restrictions. At least one case manager is on site at all times. Corado estimates that Casa Ruby has housed 9,600 people in this program over the past six months alone.
"We never close," Corado says. "Our doors are always open."
Stephanie Carey, a current resident at Casa Ruby since February, sees the organization as the oasis Ruby intended. The 29-year-old Maryland native recently moved to D.C. to join the Casa Ruby community.
"I had been kind of ostracized by my family. I come from a very Evangelical, southern, conservative family," Carey says, who identifies as pansexual and outside the gender binary. "I was going through some hard times and I Googled LGBT shelters and Casa Ruby was the first one that popped up."
All three of the other housing programs are reserved for LGBT youth ages 18-24. The short-term program provides these clients stable housing and support services for three-six months and aims to help them transition to more permanent housing. Transitional housing is similar to short term, but clients may stay up to 18 months. Also, it requires that residents complete 35 hours of "personal improvement" each week. These hours may be completed any number of ways, including through school or an employment service.
Permanent housing is designed for residents who have stable jobs but are unable to secure long-term housing.
"Landlords never really saw them as ideal renters" because "they were either too gay, too black, or too big or something," Corado says. These residents work and pay rent for these houses owned by Casa Ruby.
The only eligibility requirement might surprise you.
"When you come to Casa Ruby, you don't have to be willing to give love to other people, but you have to be willing to accept it, and it begins with that," Corado says. 
Around 215 youth have gone through short-term, transitional and permanent housing since 2012. Despite currently having 100 beds, Casa Ruby still has a 100-person waitlist for its programs, which it's hoping to eliminate with more funding and resources.
In 2017, Casa Ruby's annual operating budget was $1.7 million and Corado projects 2018's will be around $2.1 million. Approximately half of the budget comes from government support and the other half comes from individual donations and grants from foundations.
"We have thousands of one-dollar donations," Corado says. "Which is great because I think it stays true to the mission of being grassroots."
Even though her advocacy and activism has changed and evolved over the past few decades, Corado says her role has fundamentally stayed the same: "My job as the founder and director today still is to make sure that we restore dignity to people that have been denied their dignity for so long."
For Carey, Casa Ruby serves a multitude of purposes from simply "a place to rest your head" to a space "to be around people you identify with. … Casa Ruby is everybody's home." 
PHOTOS: United Night OUT
Team DC and Federal Triangles honored at halftime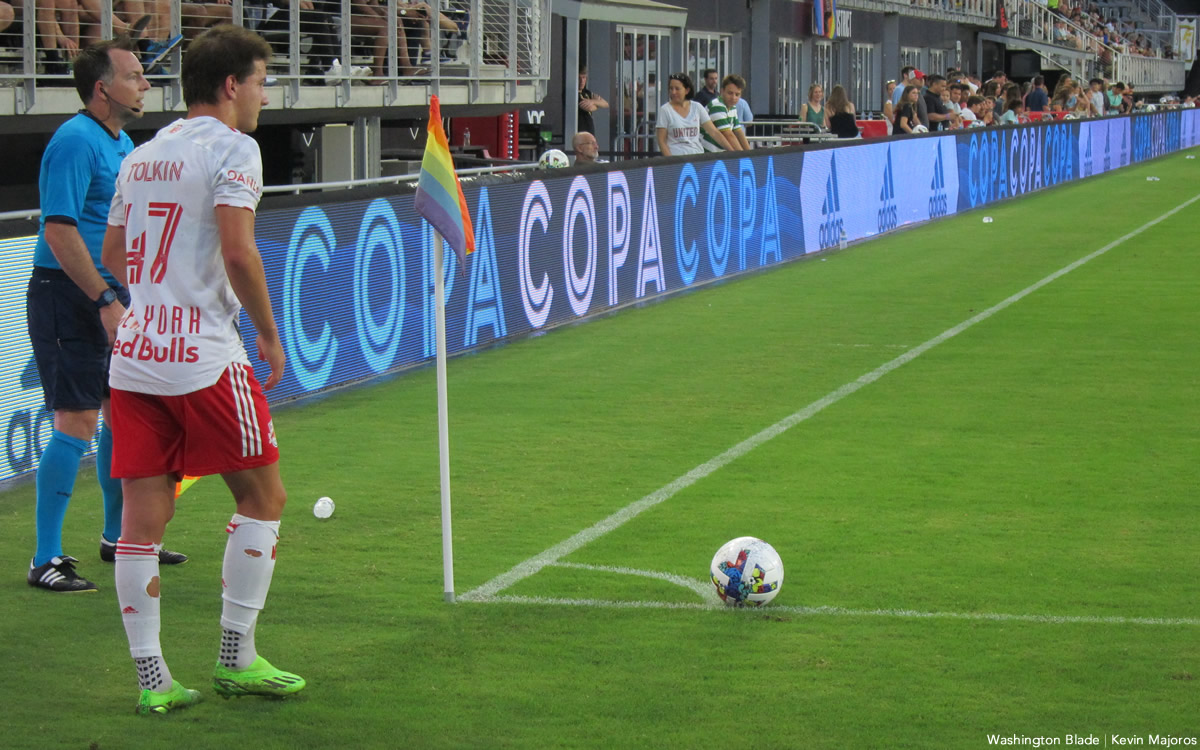 United Night OUT 2022 was held on August 6 at Audi Field with DC United taking on their Atlantic Cup rivals, the New York Red Bulls. The two teams battled to a 0-0 scoreless draw in their 99th meeting. The LGBTQ community event was co-hosted by Team DC and the Federal Triangles Soccer club who were both honored at halftime.
(Washington Blade photos by Kevin Majoros)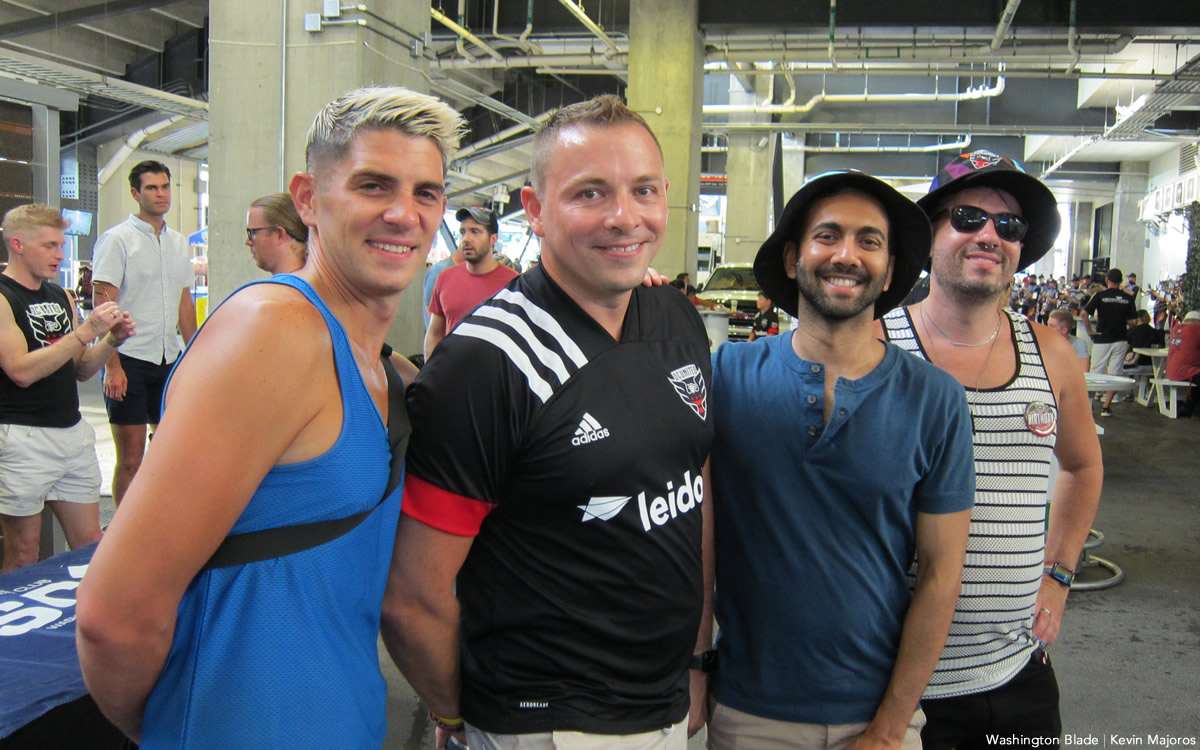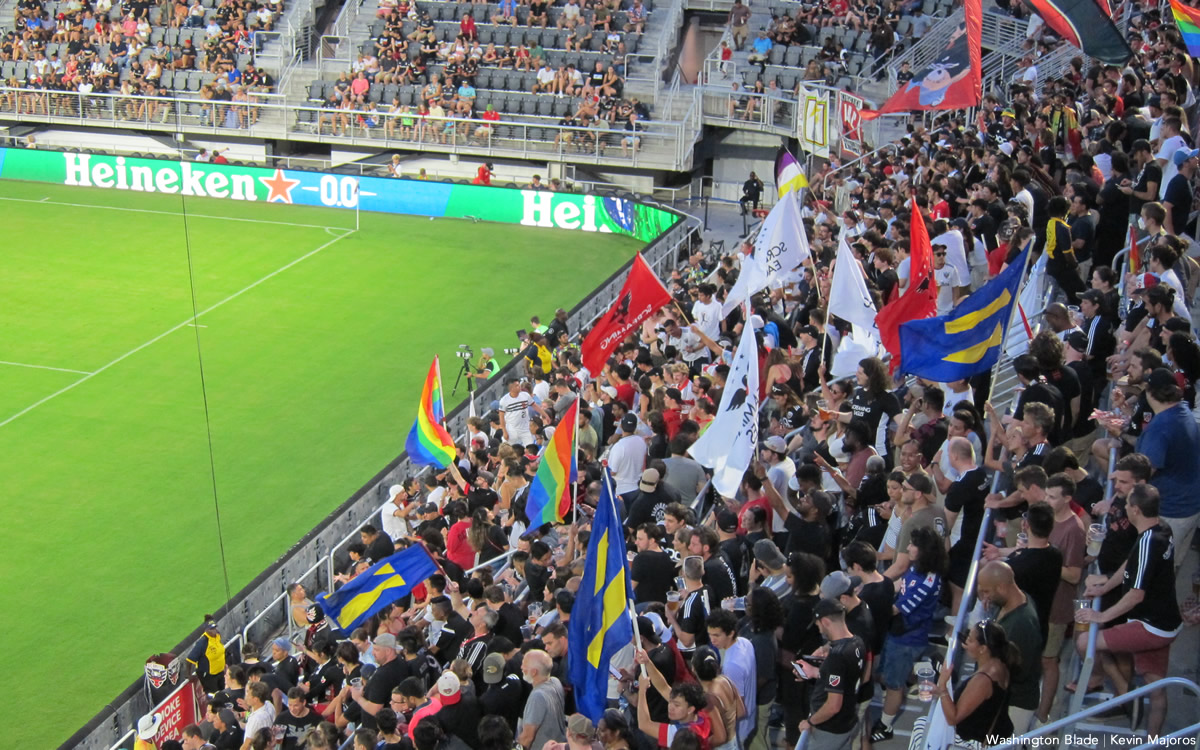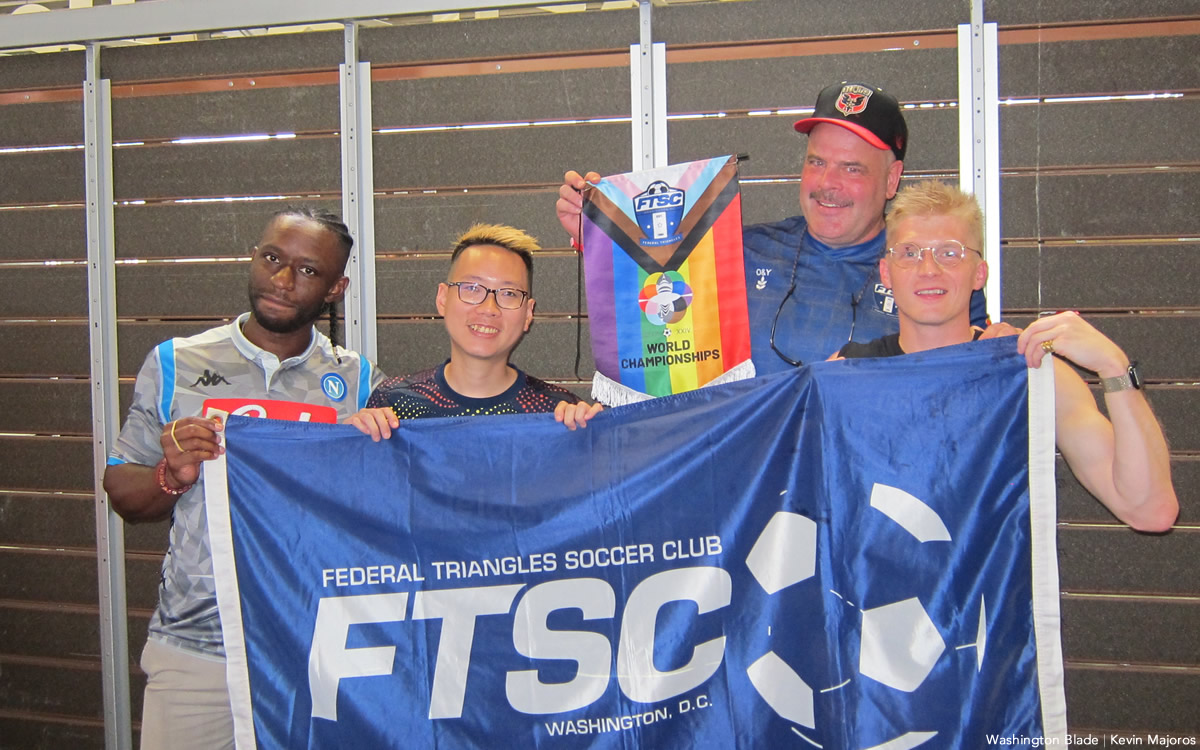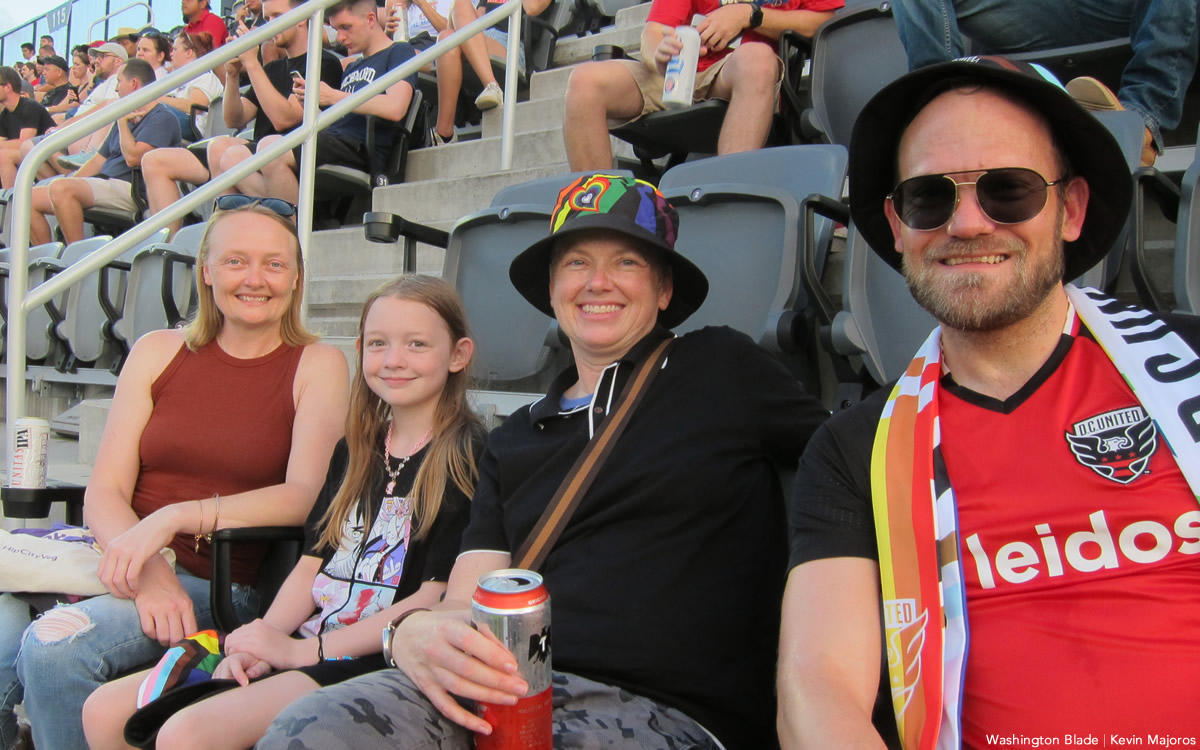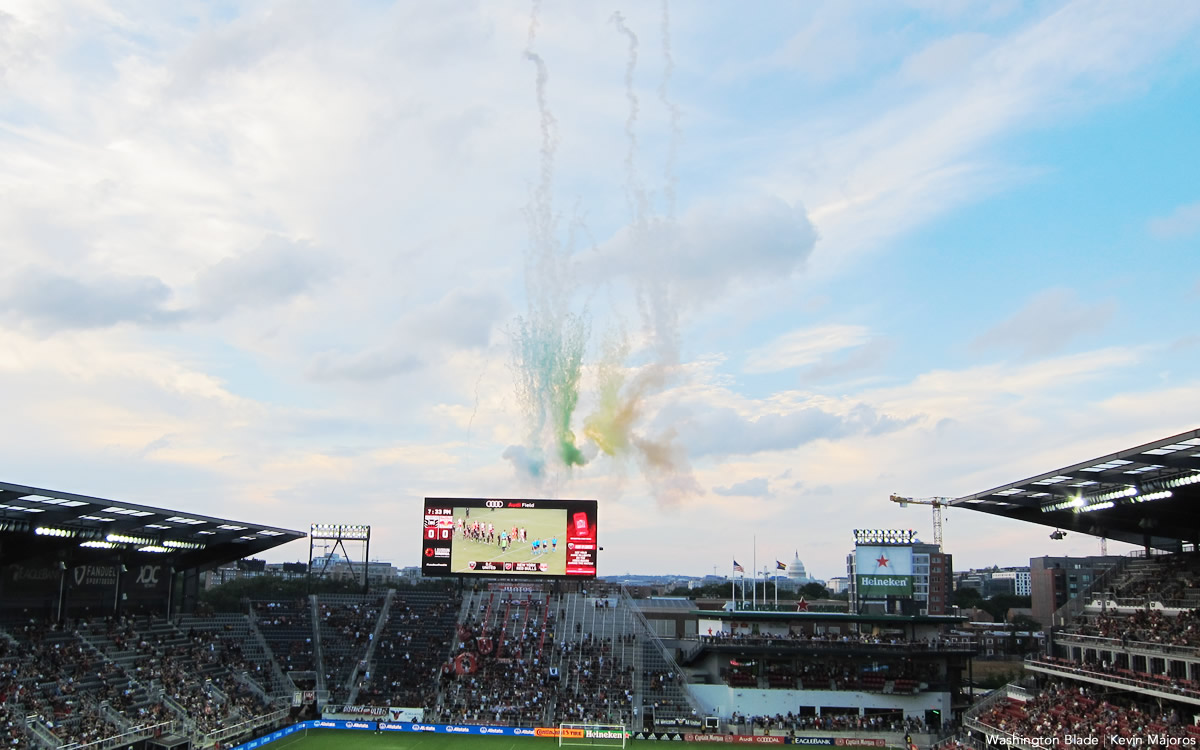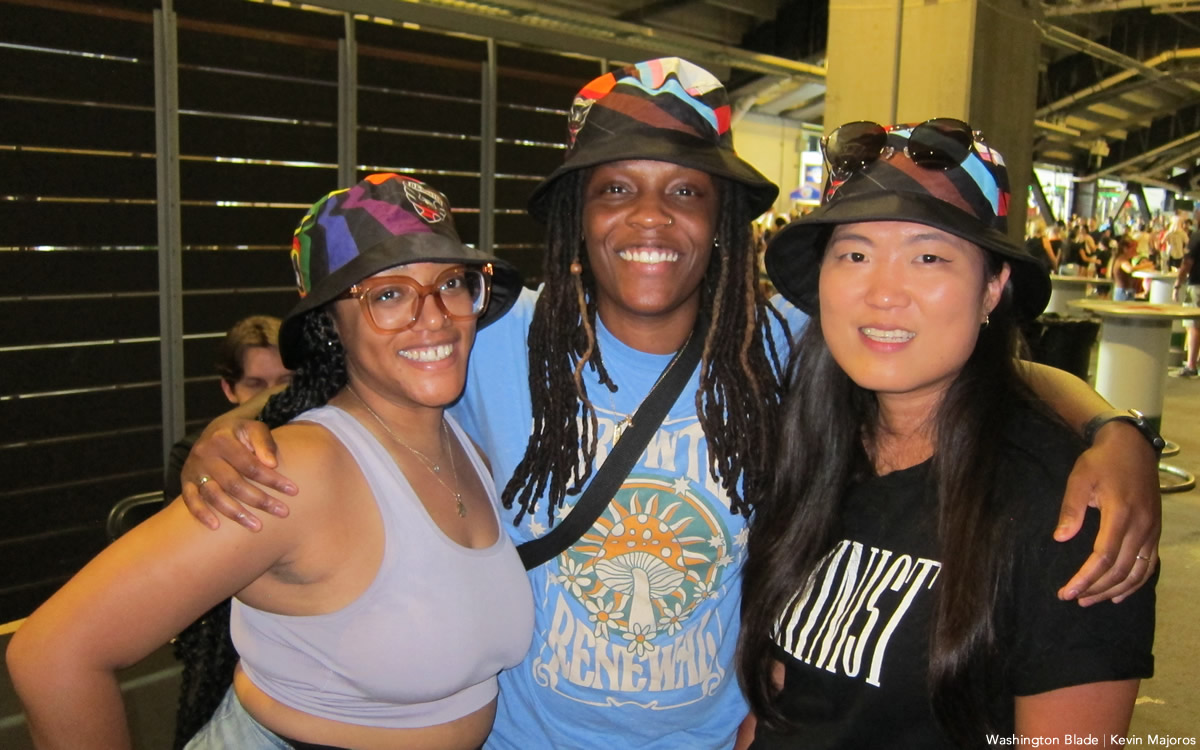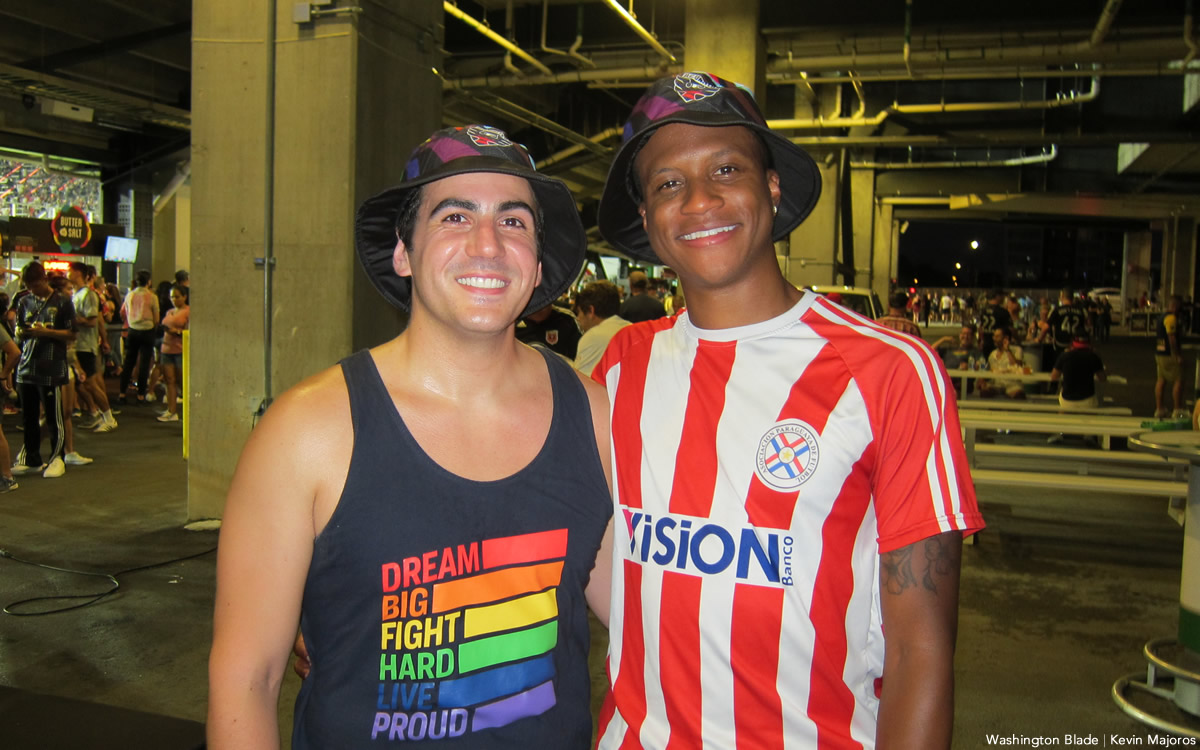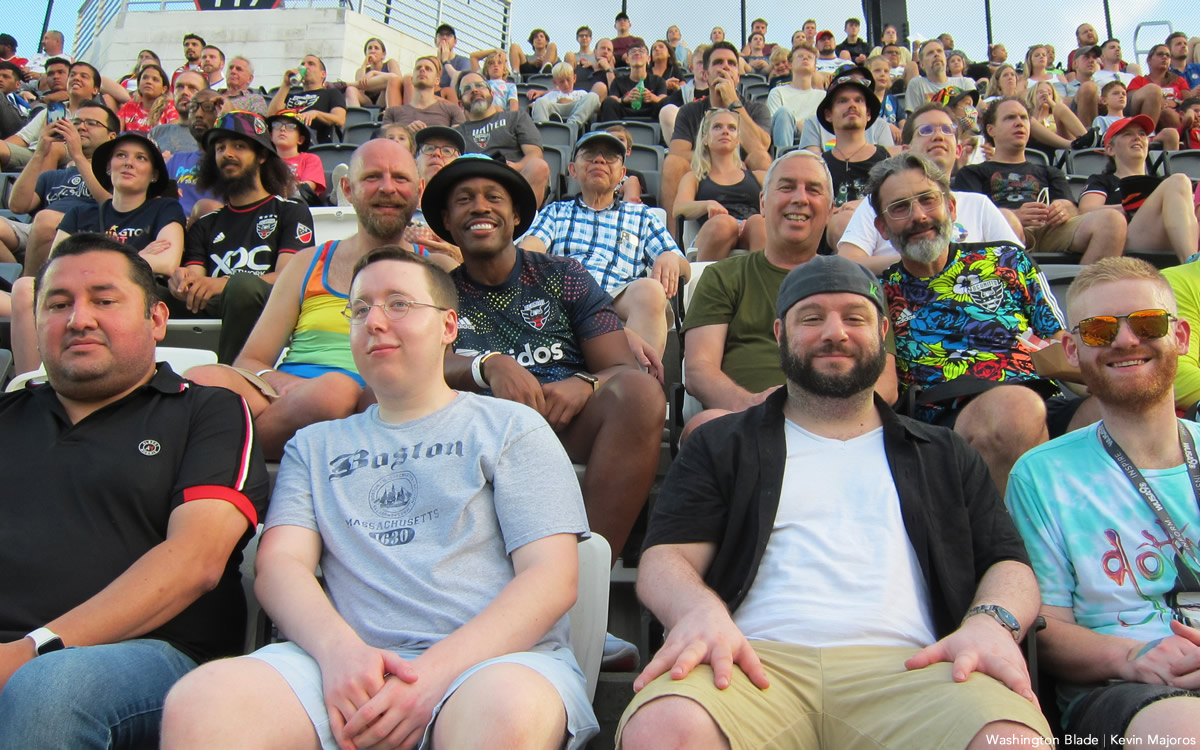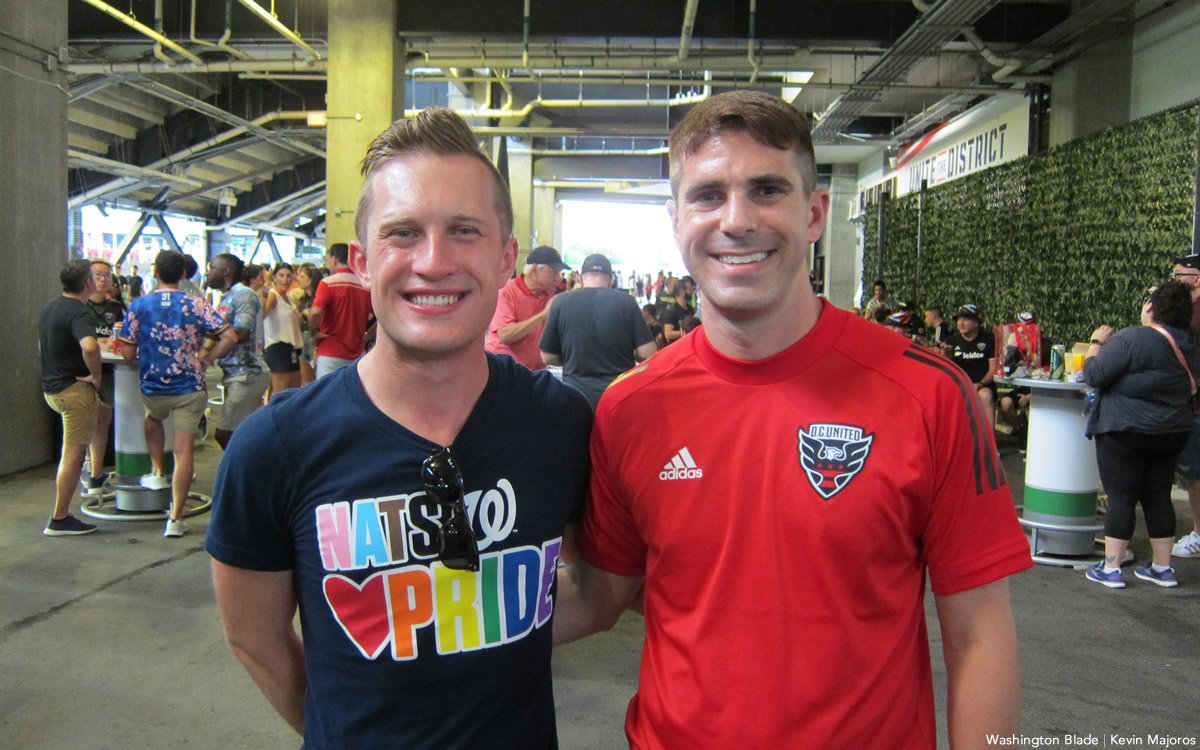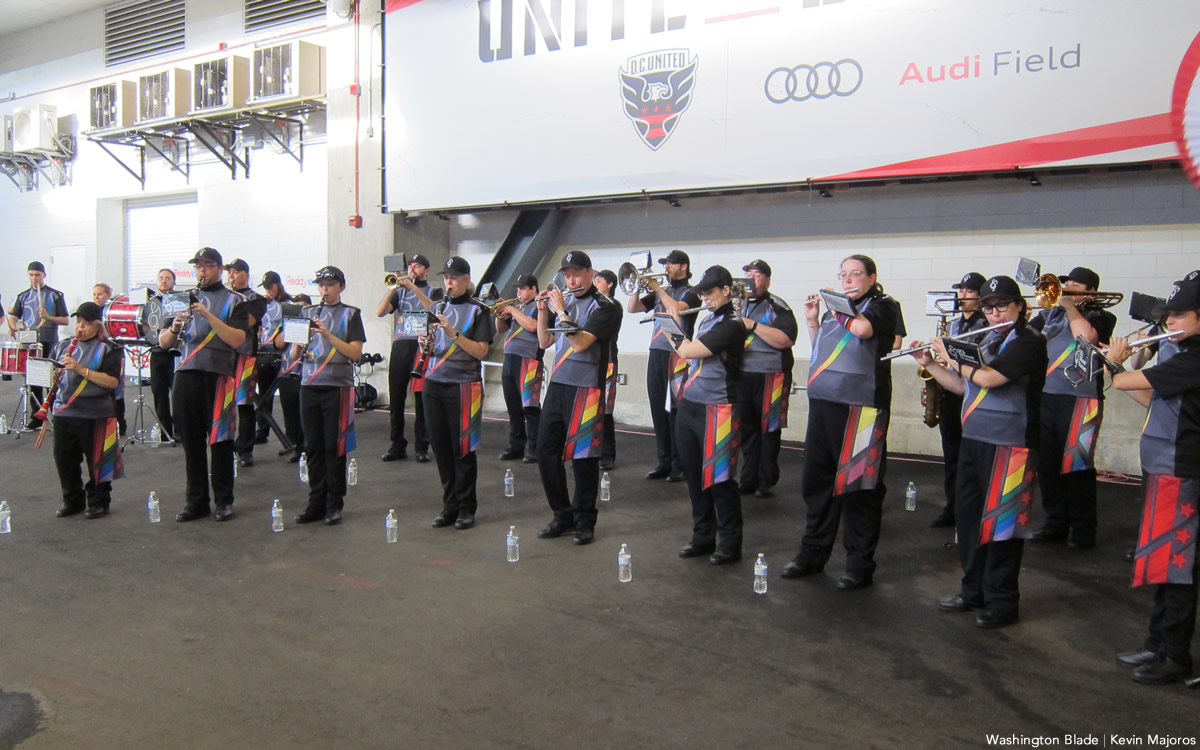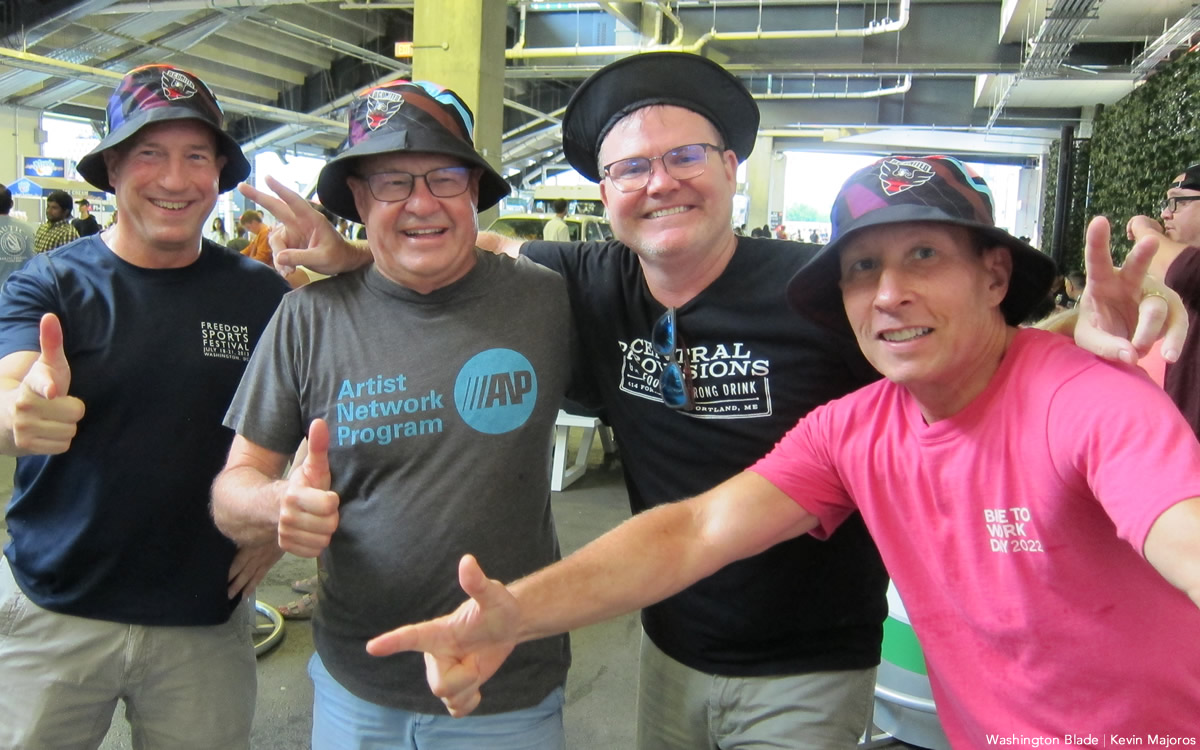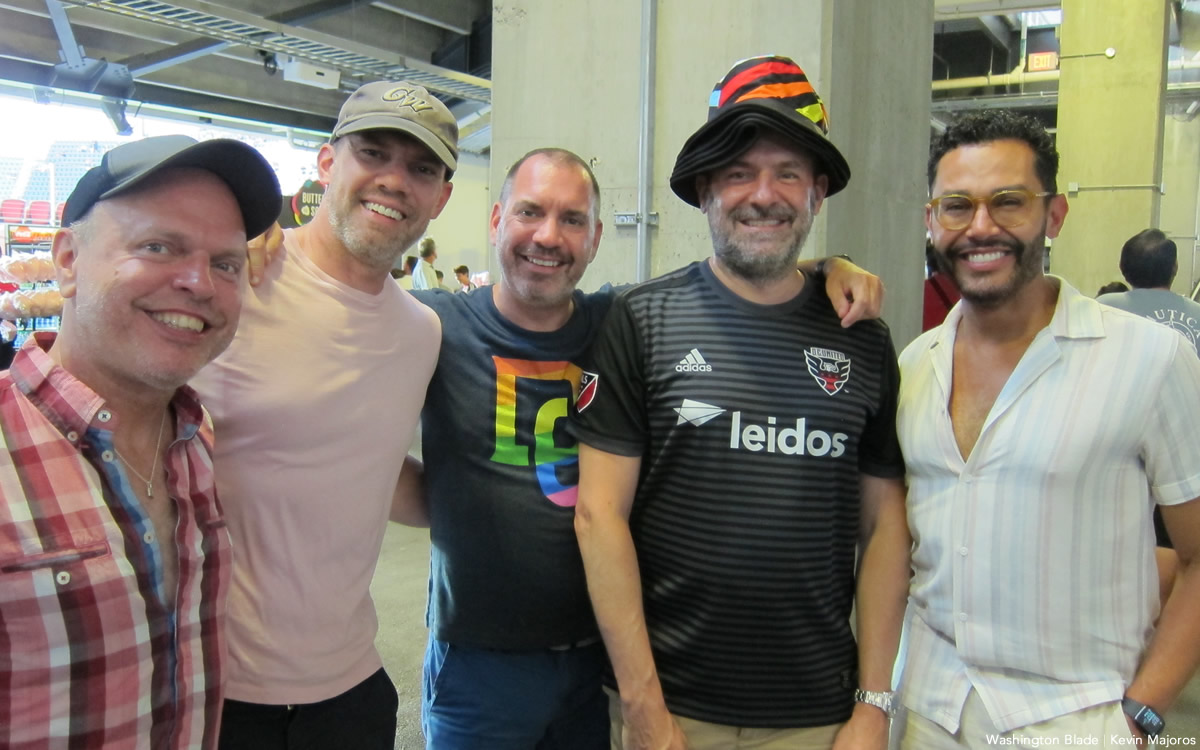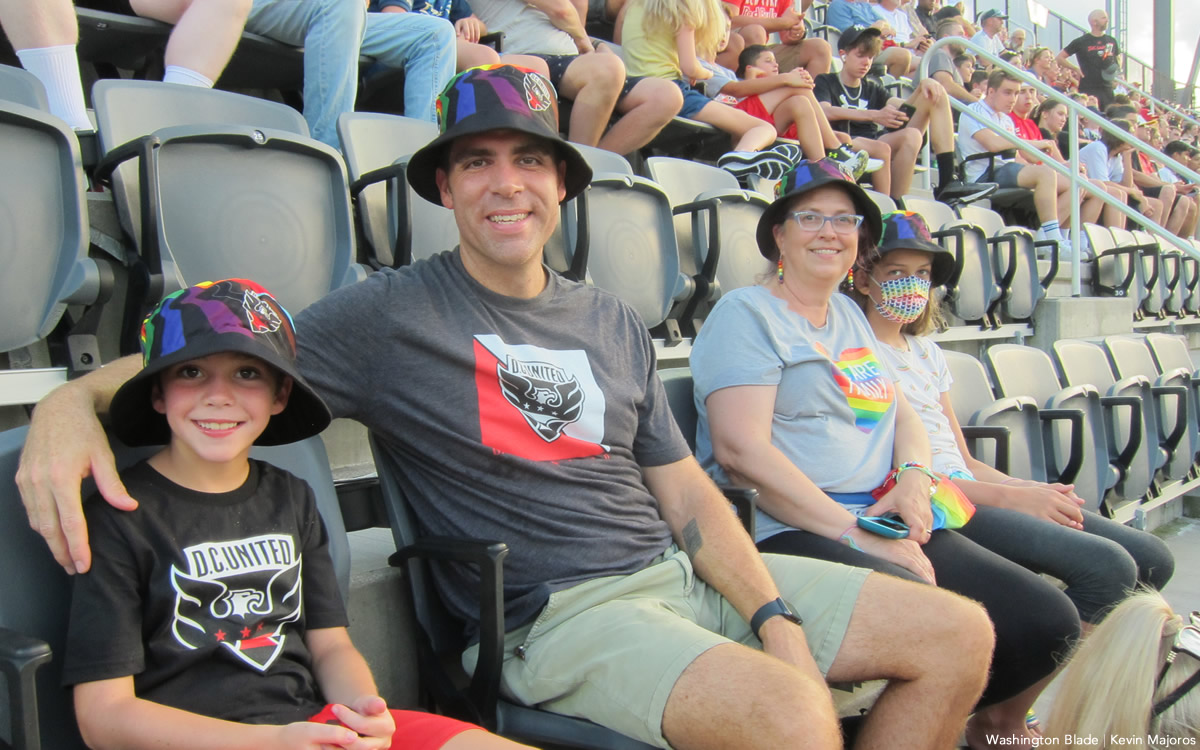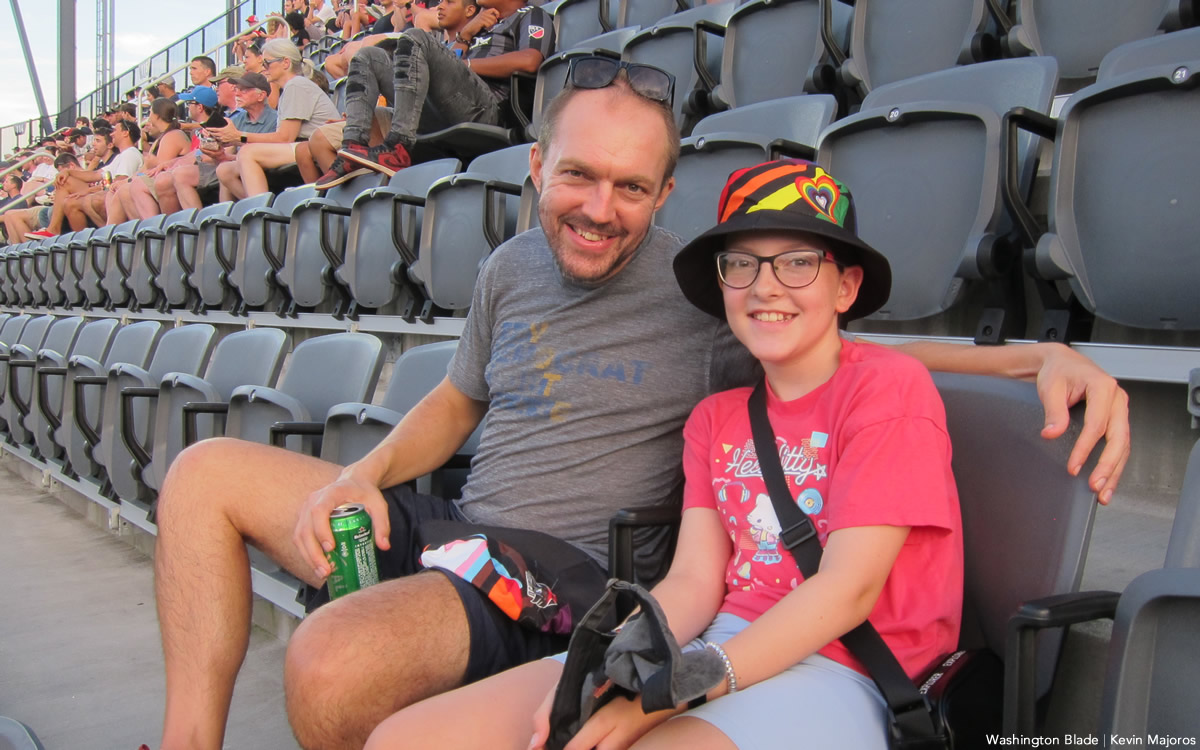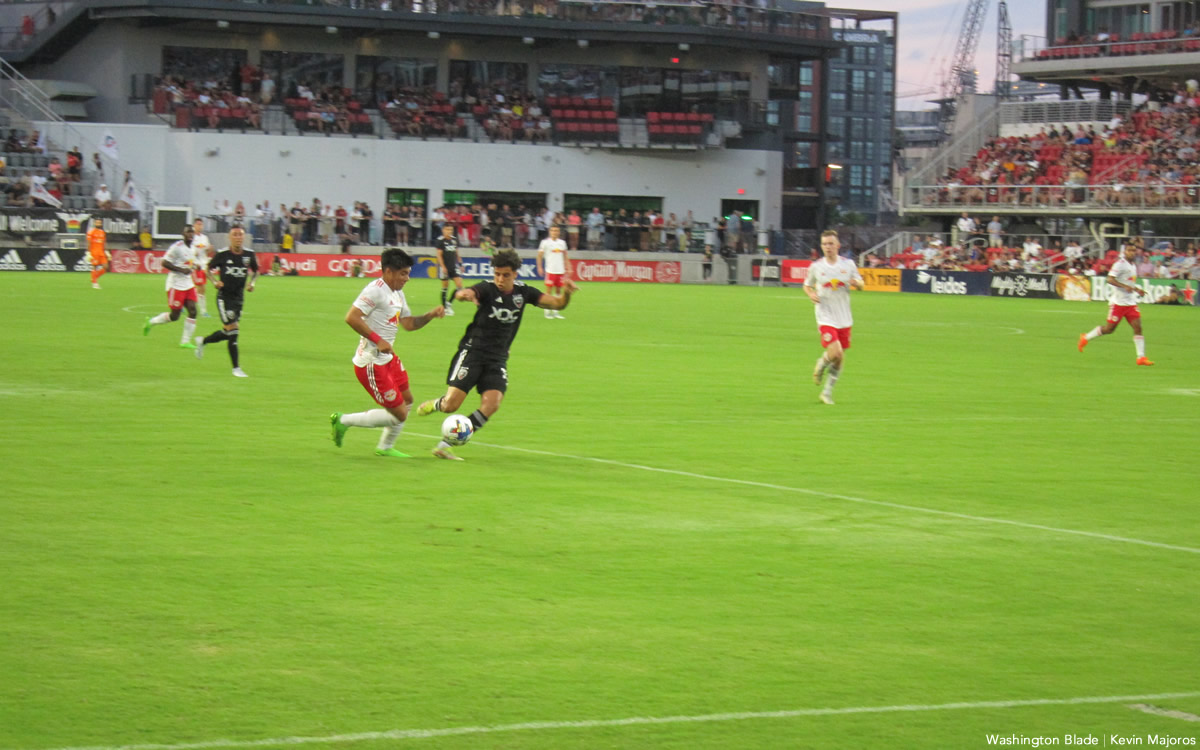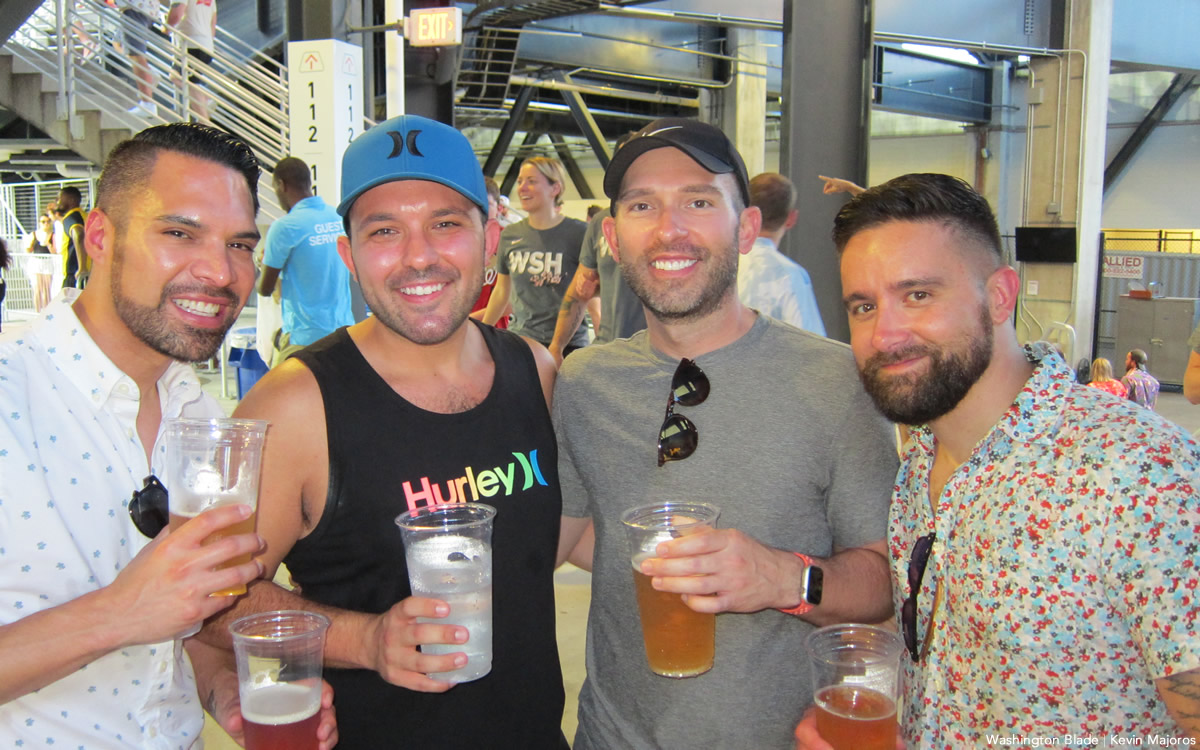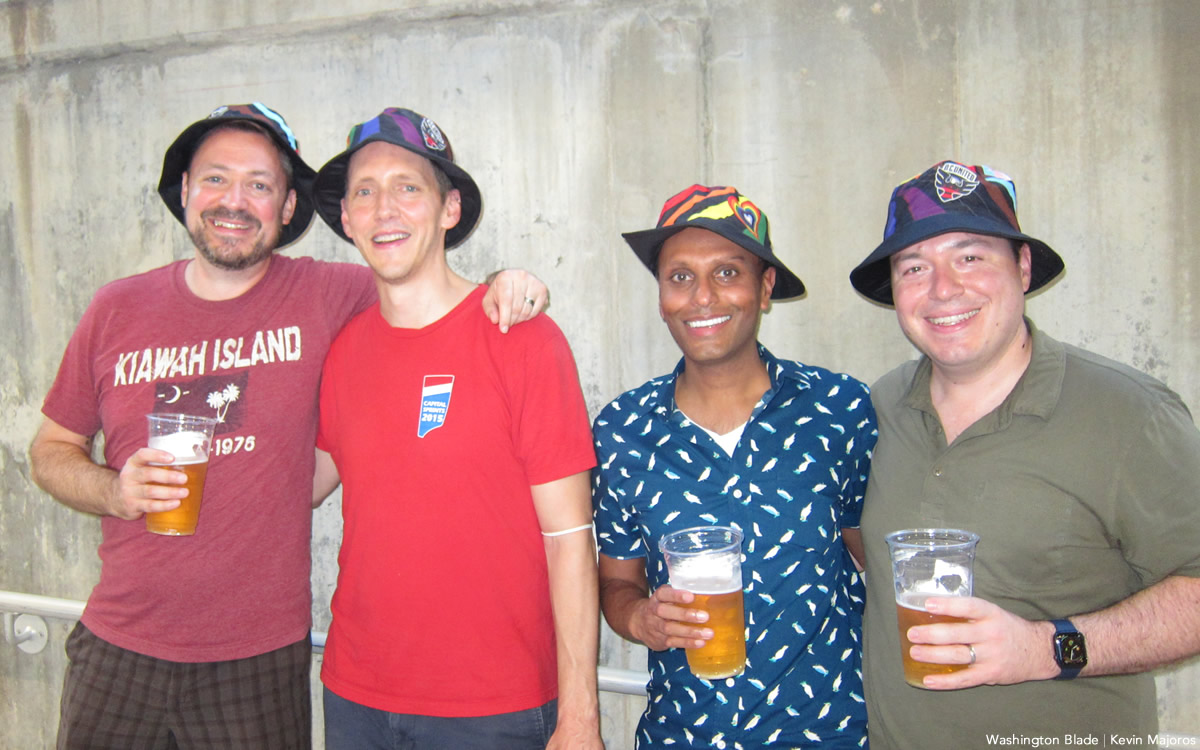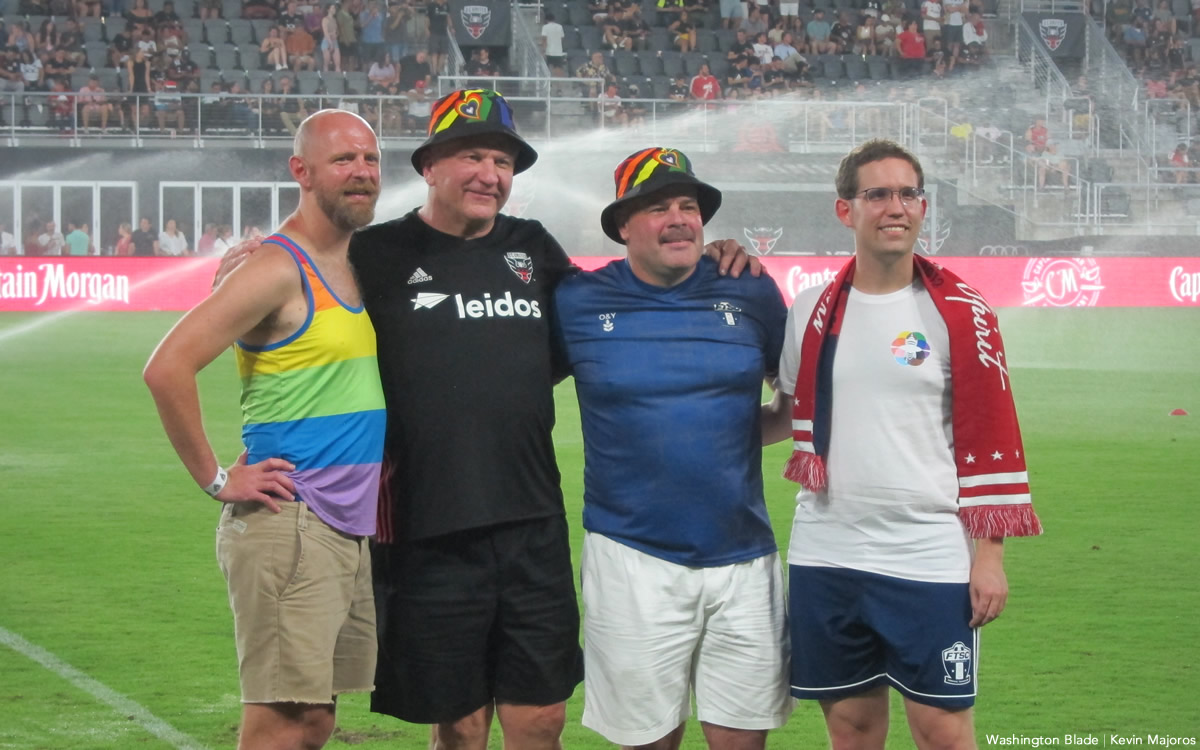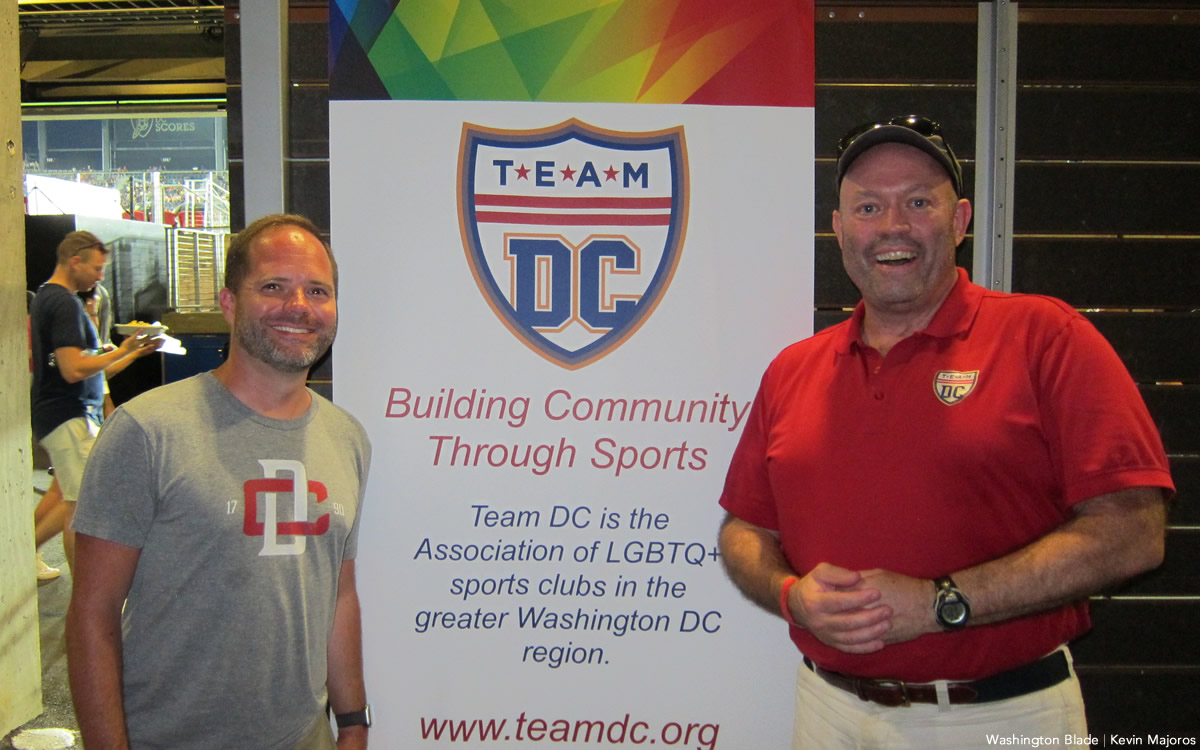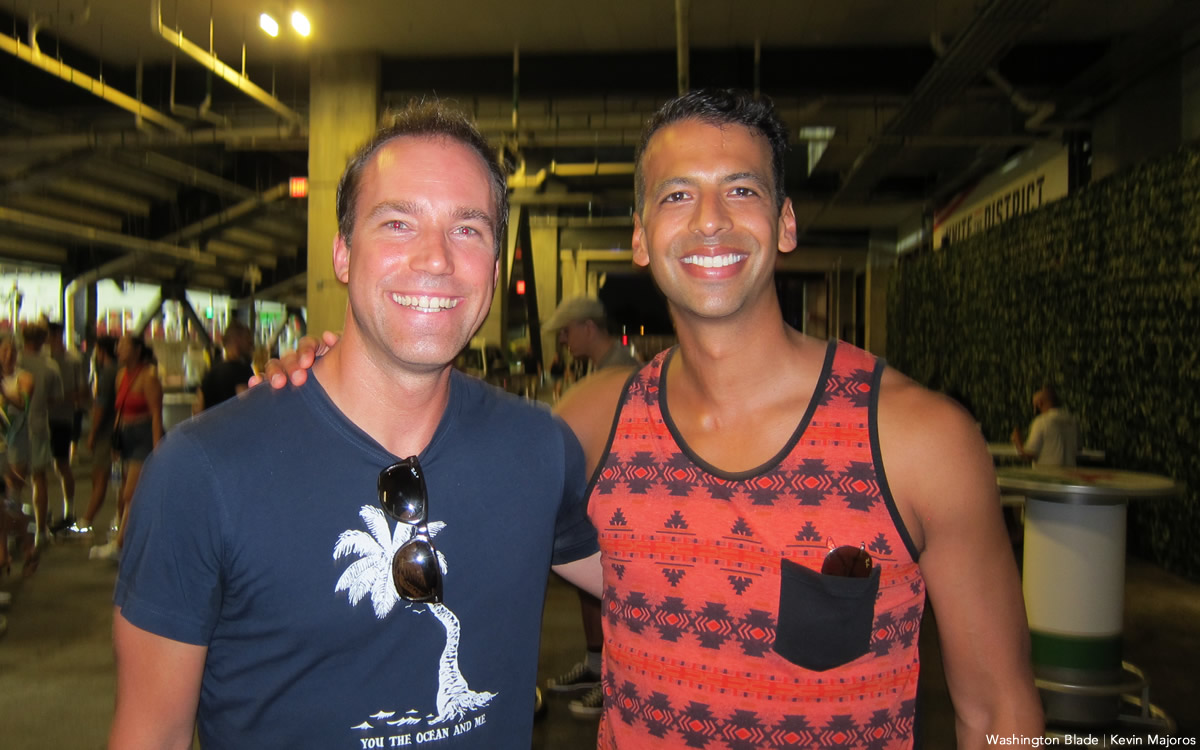 Warner Bros. cancels Batgirl, along with first trans character
Regardless of movie quality, the cancellation of Batgirl causes an irreversible loss of a rare LGBTQ+ character.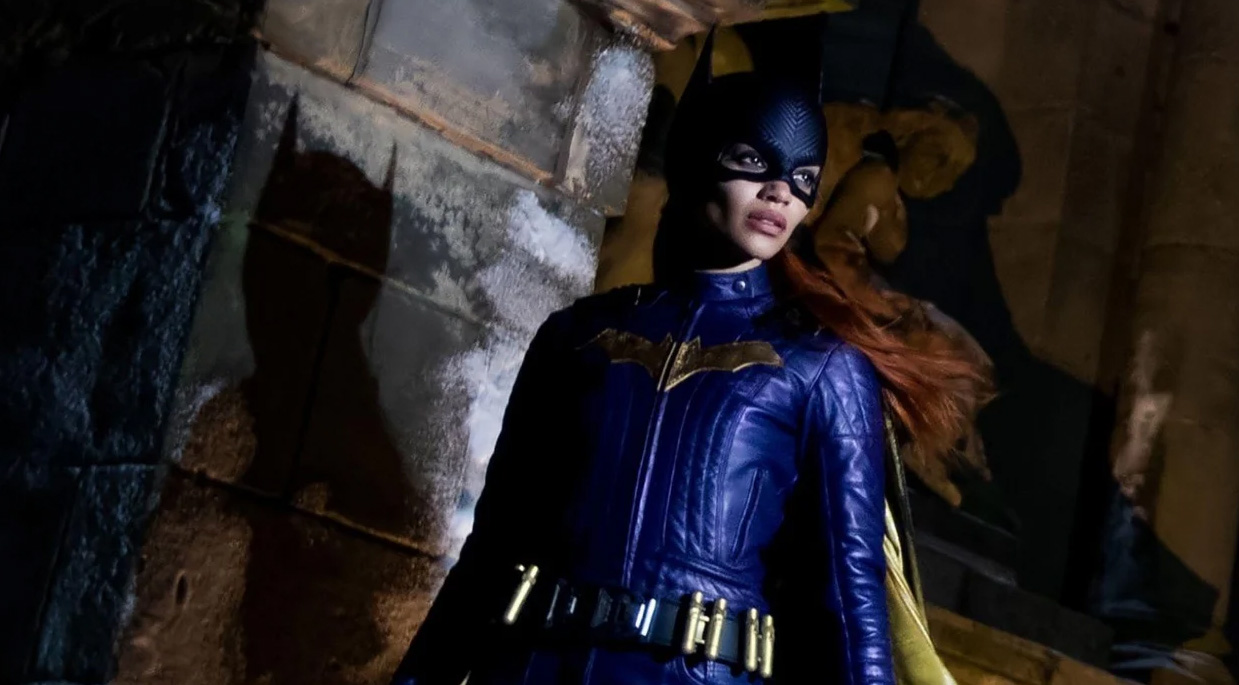 Warner Bros. on Tuesday canceled the "Batgirl" film, both in theaters and on HBO Max, marking the erasure of the first trans character in the cinematic universe, Batgirl's best friend Alysia Yeo played by Ivory Aquino. 
The cancellation of "Batgirl" marks the loss of a rare LGBTQ character. According to Variety, the role is groundbreaking since "this is the first time a live-action feature film adaptation of a DC Comics title will feature an openly trans character played by a trans actor."
Known for work in "Lingua Franca," "When We Rise," and "Tales of the City," Aquino had officially headed into the DC universe but now her performance will likely never come to light. 
The change of leadership at Warner seems to be the main drive behind the cancellation. After the project was approved in 2021, David Zaslav took over as the Warner Bros. Discovery CEO. Instead of focusing on streaming projects as previous CEO Jason Killar did, Zaslav shifted emphasis to cost-cutting measures and theatrical productions.
On the other hand, the budget of "Batgirl" increased to $90 million because of COVID-19 protocols, $10 million above the initial estimate. Warner also shelved "Scoob!: Holiday Haunt," with a budget of about $40 million.
"The decision to not release Batgirl reflects our leadership's strategic shift as it relates to the DC universe and HBO Max," said a Warner Bros. spokesperson in a statement. "We are incredibly grateful to the filmmakers of Batgirl and Scoob! Holiday Haunt and their respective casts and we hope to collaborate with everyone again in the near future."
Despite Warner clarifying that the cancellation was not due to its poor quality, New York Post reported that the moviegoer feedback in the screening tests was so bad that "Batgirl," if released, would be "a DC disaster." 
Director of 'They/Them' on queering the horror genre
John Logan puts conversion therapy where it belongs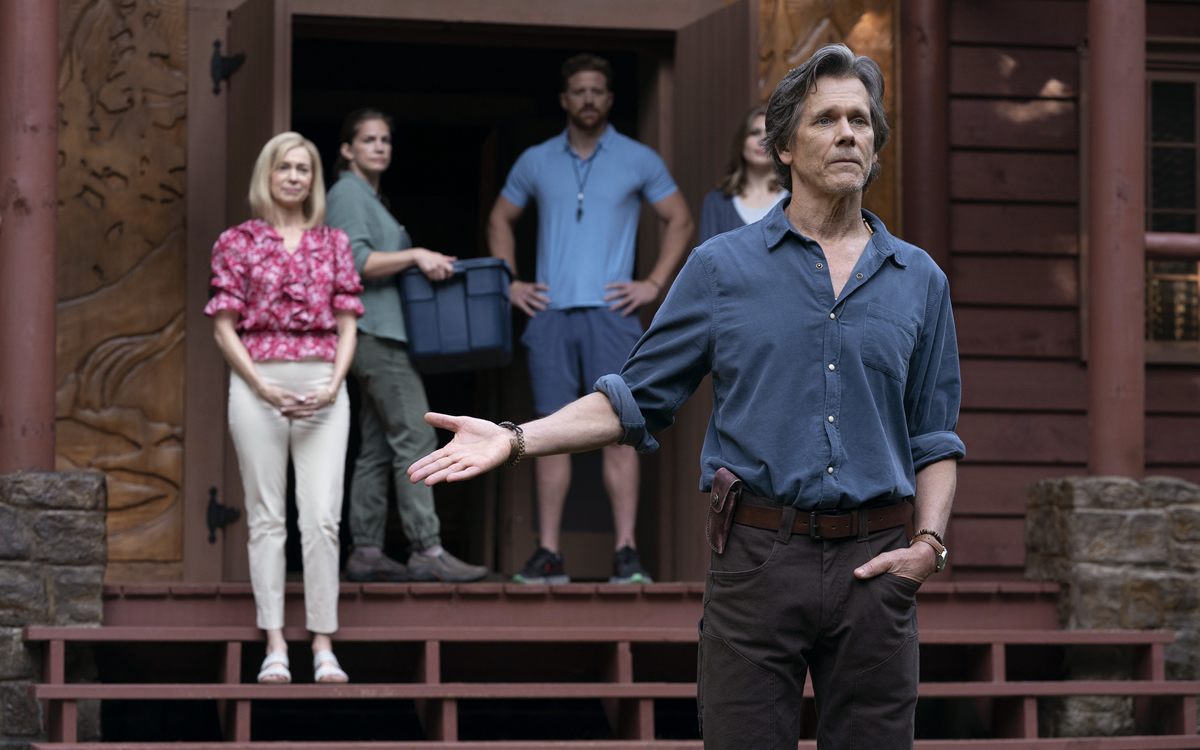 Even if you've never heard of John Logan, the odds are pretty good you've heard his words.
That's because the former playwright, now writer and director of the new horror film "They/Them" (premiering on Peacock Aug. 5), has been bringing his literate sensibilities to Hollywood screens for more than two decades now, earning three Oscar nominations during a career that has included screenplays for movies ranging from "Gladiator" to "Sweeney Todd" to "Star Trek: Nemesis," not to mention a pair of James Bond blockbusters ("Skyfall" and "Spectre"). He's also the man behind "Penny Dreadful," Showtime's Victorian horror "mashup" series that became a cult sensation during its all-too-brief three season run.
Now Logan has returned to the horror genre he loves to make his debut as a feature film director, and he's brought more than just a queer sensibility. He's brought a whole bloody queer story, as well.
Diving headlong into classic '80s slasher movie territory from its very first frames, "They/Them" brings together a collection of queer teens at a retreat deep in the woods – the Whistler Camp, run by third-generation proprietor and chief counselor Owen Whistler (Kevin Bacon) – where their parents have sent them in hopes of making them straight. Though the staff seems friendly and understanding enough at first, it's not long before the "therapy" starts to become more aggressive; to make matters worse, a sinister outside presence seems to be menacing the camp, and the campers, led by trans nonbinary rebel Jordan (Theo Germaine), are soon fighting for their lives as well as their identities.
Apart from the genius of putting conversion therapy into a horror movie where it belongs, Logan's movie scores high points all around for solid LGBTQ representation. Indeed, it's as much a rousing queer empowerment story as it is a horror tale, and though hardcore horror geeks might find its scares to be relatively tame, it reaches beyond shock value to turn the genre itself into a vehicle for cinematic queerness – something long overdue for the countless queer audiences who have always been drawn to horror.
The Blade talked with Logan about his vision for "They/Them" on the eve of the film's world premiere at LA's Outfest. Our conversation is below.
BLADE: Queer audiences have always loved horror movies, but horror movies haven't loved them back until recently. Is that part of the reason behind this one?
JOHN LOGAN: That was the entire reason behind this one. When I was a kid, it would have meant so much to me to see a gay hero in a horror film. It's a genre that SHOULD celebrate queerness, because horror is about the "other" – about the realization that people are not all the same. But queer characters in the '70s and '80s were mostly nonexistent, or they were jokes, or victims, or killers. They were never admirable people you'd aspire to be. And horror cinema has always had a very complicated relationship with gender and sexual identity, even back to the 1930s and the classic Universal cycle of horror films – except for "Frankenstein," made by a queer filmmaker, where the most sympathetic character is the monster.
When we engage with storytelling in cinema, we want to see ourselves represented in some way. I wanted to write the movie that I didn't get to see when I was 14 or 15 years old.
BLADE: You mentioned wanting to see a gay hero. One of the things that stands out about your movie is that none of these kids are "scream queens." They're all pretty heroic.
LOGAN: We wanted to take the tropes and subvert them completely. So, we have joyously celebrated things like, "There's the camp in the woods, and it's scary, and there's a masked killer, and the killer uses different weapons," and all the things I personally love about slasher movies – but it's all in service of the great subversion, which is that these kids are not victims. They are not running and hiding, they are fighting for their identities. They are heroes.
BLADE: Speaking of subversion, the setting isn't the only "camp" in the movie. There's a lot of humor in it, from a certain perspective.
LOGAN: [Laughs] I would like to think there's a "raised eyebrow" throughout. I mean, we have a singing and dancing musical number in it, we have some outrageous humor in it, as well. It's meant to be a sort of exuberant exploration of the queer lifestyle in all its forms, from the most extravagant to the most romantic to the most erotic – as extreme as we could possibly get it. But it's all played very straight, which is a testament to the actors, really.
BLADE: That's another thing that stands out. You have a terrific cast, and Theo Germaine is a charismatic lead.
LOGAN: Thank God Theo fell into my lap. The movie begins, essentially, with Jordan's face and it ends with Jordan's face, so I knew it was really going to be important to find the right actor. Theo is so extraordinary, they're so accessible to the audience. My heart breaks watching that character, because they're emotional, but they're empowered and strong – and that's all from Theo.
Also, I'm not trans, I'm not nonbinary, and I'm also 60 – so I had to ask Theo to help me understand this character – not just the language around them, but how this young, trans, nonbinary human being moves through the world. And not only Theo, but Quei Tann and all the other actors were very generous with their own experiences, which is what, for me, makes them seem very authentic on screen, because they are playing versions of themselves that they can believe in.
BLADE: That's the difference authentic representation can make.
LOGAN: Yes, and it also helped that the process of shooting really mirrored the story, in a way. None of the actors knew each other, and they were suddenly in Georgia, all slammed together in the middle of nowhere with no phone reception – and gradually, they built this tribe, this family, going through an experience much like the campers in the film go through. It was amazing to watch how they bonded and got together.
BLADE: One last thing – for the cinema buffs among our readers, it will be impossible not to notice shots and references that seem like nods to some of their favorite classics of the past. Are those on purpose?
LOGAN: All intentional. I may never direct another movie as long as I live, so I want to tip my hat to all the movies I love. There are shots that are a direct mirror of 'Psycho,' for example, or 'Blue Velvet,' or obscure slasher movies like 'The Burning' that nobody would know but me – and I worked really close with my DP, Lynne Moncrief, to find those moments. It felt important for us pay homage to the whole continuum of horror movies behind us, because we are building on all those as we try to step gingerly – or bravely – into a future where queer horror is finally the popular mainstream entertainment it deserves to be.