SPOTLIGHTING LGBT HOMELESSNESS: SMYAL's 18-month shelter program houses LGBT youth
Housing hub inspired by alarming 2015 D.C. study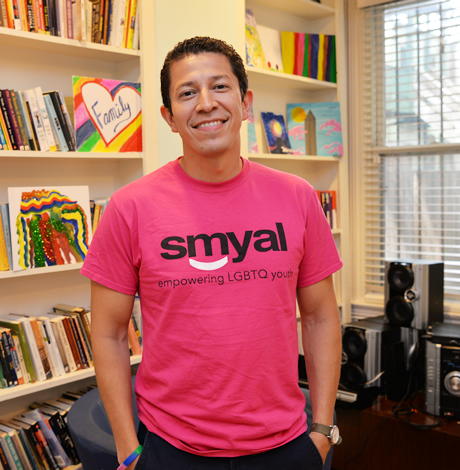 This story is part of our contribution to the 2018 #DCHomelessCrisis news blitz.  Local media outlets will be reporting and discussing stories about ending homelessness in the nation's capital all day. The collaborative body of work is cataloged at dchomelesscrisis.press.  
Chris Lewis aspires to be a beauty influencer on YouTube with millions of subscribers. Although there are few beauty gurus who are men of color, Lewis is ready to pioneer a beauty movement with SMYAL's transitional housing program serving as a stepping stone for his goals.
The 25-year-old was born in Queens, N.Y., and later raised in the D.C. area. Lewis, who identifies as gay, says he was facing "extreme homelessness to the point where I was sleeping out on the street and in parks and sometimes from couch to couch."
Lewis found housing with the Wanda Alston Foundation, D.C.'s first transitional house for homeless LGBT youth which opened in 2008. After graduating from the program, Lewis moved into SMYAL's transitional house in November.
SMYAL's transitional housing program opened in January 2017 in response to D.C.'s 2015 Homeless Youth Census, which states that 43 percent of homeless youth identify as LGBT.
The facility can accommodate 12 residents at a time for SMYAL's 18-month program. Since its opening, 13 residents have been housed.
Residents are referred to the program through social workers, doctors, therapists, school personnel or through another agency. Once referred, potential residents come in for interviews and assessments. If the resident is accepted, they receive a welcome kit with toiletries, sheets and towels. Transportation is paid for and Safeway gift cards are distributed for residents to buy their own groceries and cook their own meals.
Director of Youth Housing Jorge Membreño, a program assistant, a case manager or another member of staff is on site anytime between 8 a.m.-6 p.m. The program offers case management for the development of a personal action plan and weekly check-in meetings. Supportive services are offered including medical care, mental health services and self-care support. Residents also learn skills pertaining to job hunting, apartment hunting, finding programs to get food stamps and more. There are also community outings and LGBT youth networking opportunities.
Membreño says there hasn't been any major behavioral issues so far in the program.
After residents leave the program staff follows up with them for one year through text, email or a phone call at least once a week.
The annual operating budget is funded completely by the D.C. Department of Human Services.
The program is designed for LGBT residents but Membreño says the program doesn't screen potential residents based on their sexuality. He trusts that LGBT residents looking for a safe place to express themselves will be drawn to the program because they can safely be themselves. Membreño says many of their residents have recounted stories of staying at shelters and having to hide their gender expression or sexuality to be safe.
According to Membreño, LGBT homeless numbers are similar in D.C. compared to other major cities such as New York City and Chicago. However, Membreño thinks the factors for LGBT homelessness are not widely known to the public.
"The one you hear the most is when a family ostracized someone," Membreño says. "Something we don't talk about a lot is parental incarceration, low parental involvement, family homelessness. There are different factors that contribute to LGBT homelessness other than just the ostracization."
Membreño identifies as straight but LGBT homelessness is close to his heart. He started his career as a social worker for the LGBT community and eventually found himself working in homelessness as a school social worker. He also is a licensed therapist and decided to incorporate the world of therapy and social work together.
"The more and more I got involved with it and the more I worked with LGBTQ-identifying youth I decided to merge the two into two passions I loved working with and then being able to focus my attention within the city to make sure that our youth had access to equitable housing and that D.C. was really paying attention," Membreño says.
Lewis is also realizing his dreams through SMYAL's transitional housing program. He cites YouTubers Jackie Aina, Jeffree Star and Manny MUA as inspirations for his career. He also credits a friend who died for getting him interested in makeup.
"I want to be in a space where I can create a studio with all my makeup and really reach out to people who are like me, men of color, who want to become a beauty influencer and create a brand that is all-inclusive for everybody," Lewis says.
In a place like SMYAL's traditional housing program Lewis' goals are encouraged in a way that may not be as accepted in a non-LGBT program.
"Having a place where you can identify with the people you're with also helps create a level of safety, family and community that you might not find in other residential or transitional living centers," Membreño says.
For more information on SMYAL's transitional housing program, visit smyal.org.
DC Aquatics Club swimmers reflect on world title win
Team took 125 gold medals en route to breaking 72 DCAC records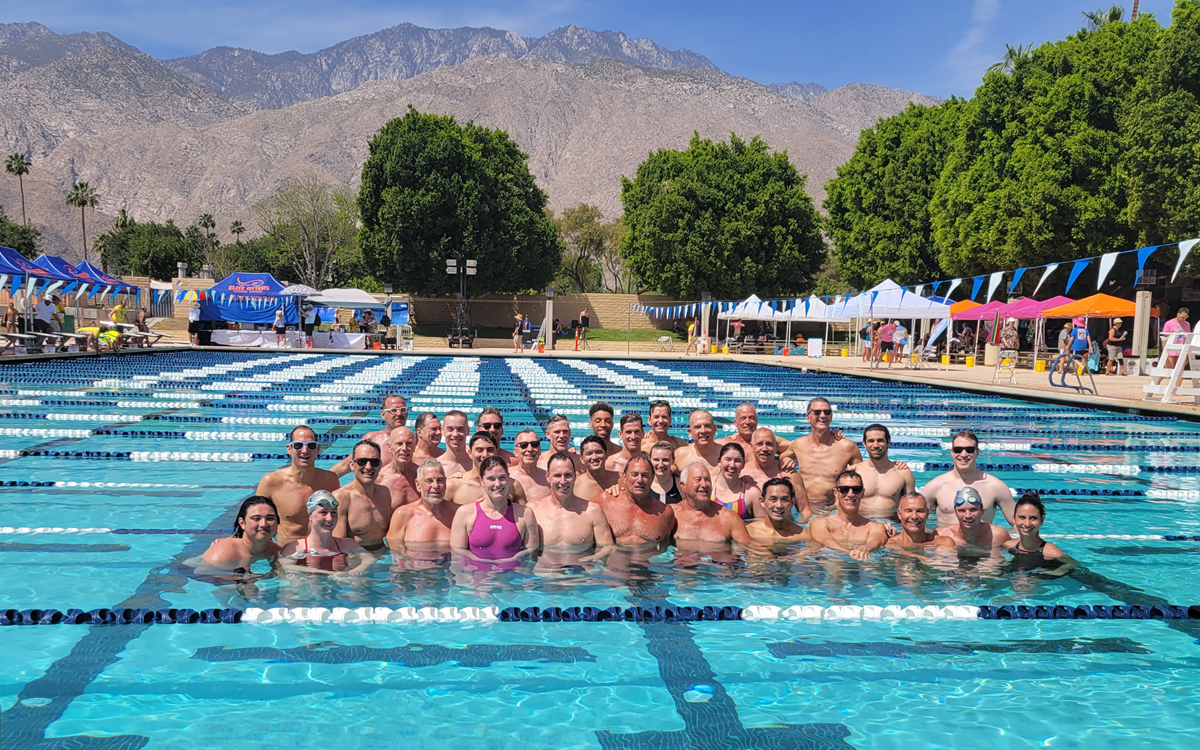 The District of Columbia Aquatics Club sent 42 swimmers to the International Gay & Lesbian Aquatics (IGLA) world championships in Palm Springs, Calif., in April on a mission to capture their first world title since 2013.
It was a long road back to international competition for the DCAC swimmers after the disruption of training and travel brought on by the worldwide pandemic.
When the team returned from IGLA in Melbourne, Australia in March of 2020, their training pools were closed, and all competitions were canceled.
By May they had established a training site in the South River in Annapolis where they swam until November of that year. Eventually, pools began to reopen, and the team was faced with battling for training time in COVID-restricted pools.
Following the postponement of the 2022 Gay Games in Hong Kong, the IGLA community scrambled to put together a competition in Palm Springs that would be hosted in tandem by West Hollywood Aquatics and the Long Beach Grunions.
DCAC's swimmers in Palm Springs consisted of a mix of veterans and rookies ranging in age from 22 to 76 years old. Each swimmer was eligible to enter five individual events and three relay events.
With 67 teams in attendance, DCAC jumped out to an early lead on day one in the large team category with West Hollywood Aquatics and San Francisco Tsunami in close pursuit.
Despite the disqualifications of two of their winning relays for early takeoffs, DCAC held on to their lead over the remaining three days to claim their first world title in nine years.
Three DCAC swimmers, Grant Casey, Carmen Robb and Jerry Frentsos, won gold in all five of their individual events. In total, the team won 125 gold, 66 silver and 35 bronze medals en route to breaking 72 DCAC team records.
Addison Winger was a first time IGLA swimmer and hadn't competed in 12 years. He had heard the tales from past IGLAs and wanted to join in on the fun.
"It was a great experience to compete for DCAC at an international competition. I had never been in a championship meet before where you go through the process of tapering, shaving, and suiting up in tech gear," says Winger. "The relays were amazing, and I enjoyed taking advice and feedback from our coaches to incorporate into future races. It was also great spending quality team with my teammates outside of the pool."
Olivia Kisker had competed with DCAC at IGLA Melbourne in 2020 and was looking forward to traveling with her team again.
"Even though the days were long at the pool, we still had time for Joshua Tree, the gondolas and all that Palm Springs has to offer," Kisker says. "I love traveling and doing it with your teammates provides a setting for bonding and getting to know people better. I also enjoyed competing against my teammate Sarah. It's like a friendship and a rivalry."
Craig Franz restarted his post-COVID competitive swimming at IGLA Palm Springs and went on to a training camp and open water race in Hawaii this past month.
"The whole thing about this team is relationships and sharing swimming as a common denominator. The swim competitions legitimize building relationships and supporting each other in healthy ways," say Franz. "Palm Springs felt like a more relaxed setting, and we needed this meet to rebuild the team. It provided a nutritional base for what we are about – swimming and friendships."
Sarah Padrutt had not competed since 2019 and all the talk about past IGLAs prompted her to attend for the first time.
"I had so much fun, and it was cool having people cheering and being supported by teammates," Padrutt says. "It was also a nice wakeup call, a reminder of how much I like competing. I like the pressure of racing and being on relays with my team. It was a very positive experience."
Charles Cockrell has been a Masters swimmer for decades and is the chair of the Legislation Committee for United States Masters Swimming. He came out in 2019 and these championships marked his first time competing at IGLA.
"I wanted to compete at a swim meet that was a combination of the LGBTQ community and the sport of swimming. It was a fun, accepting and engaging environment," says Cockrell. "The takeaway was that everyone was enjoying themselves and it was nice to be gathered together in a queer space. There was an atmosphere of camaraderie, and it was great being attached to a big team like DCAC."
Coming up next for DCAC is the United States Masters Swimming Nationals in Richmond in August. Next year, the team will travel to London for the 2023 IGLA world championships to be held in the London Olympic Pool.
10 LGBTQ events this week
See more than just the fireworks in the days ahead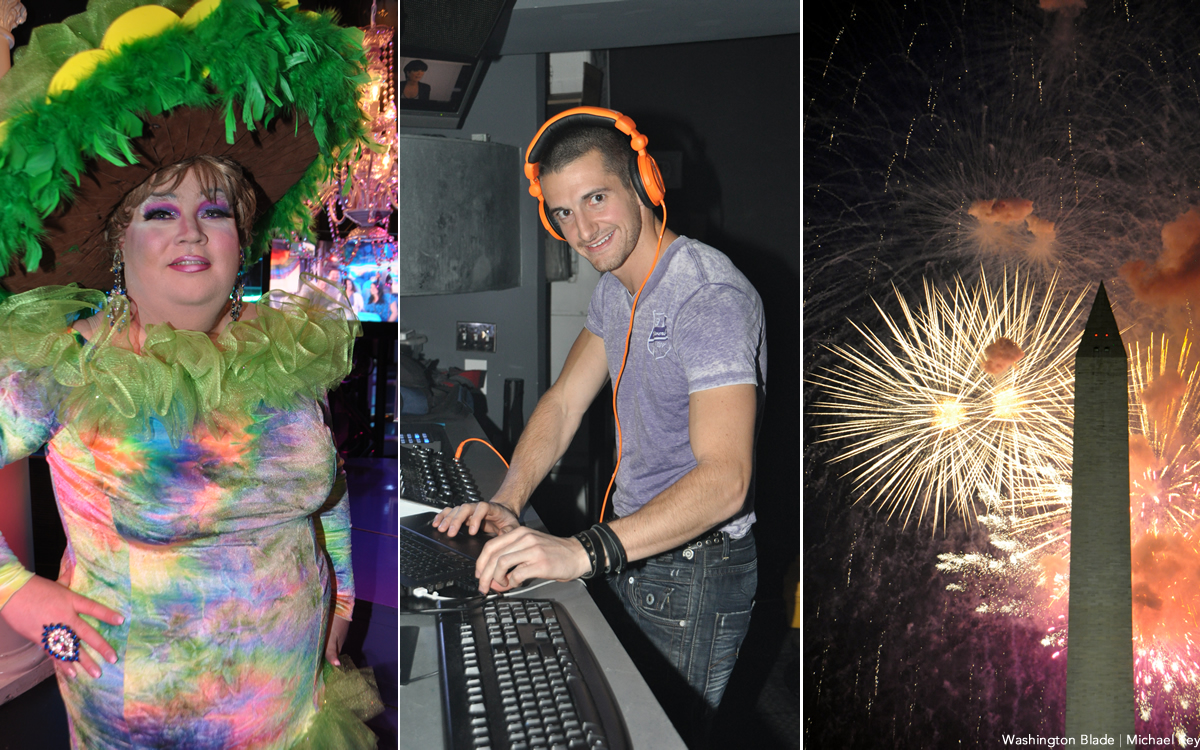 Below are our picks for some of the most fun and creative things to do this week in D.C. that are of special interest to the LGBTQ community.
---
MNSkating's Pride Too!

Monday, June 27
7:30 p.m.
Laurel Skating Center
9890 Brewers Court
Laurel, Md.
Facebook | Meetup
Join the Monday Night Skaters for a Pride-themed skating party in Laurel, Md. on Monday.
---
Queen of the Capital at Adams Morgan Movie Nights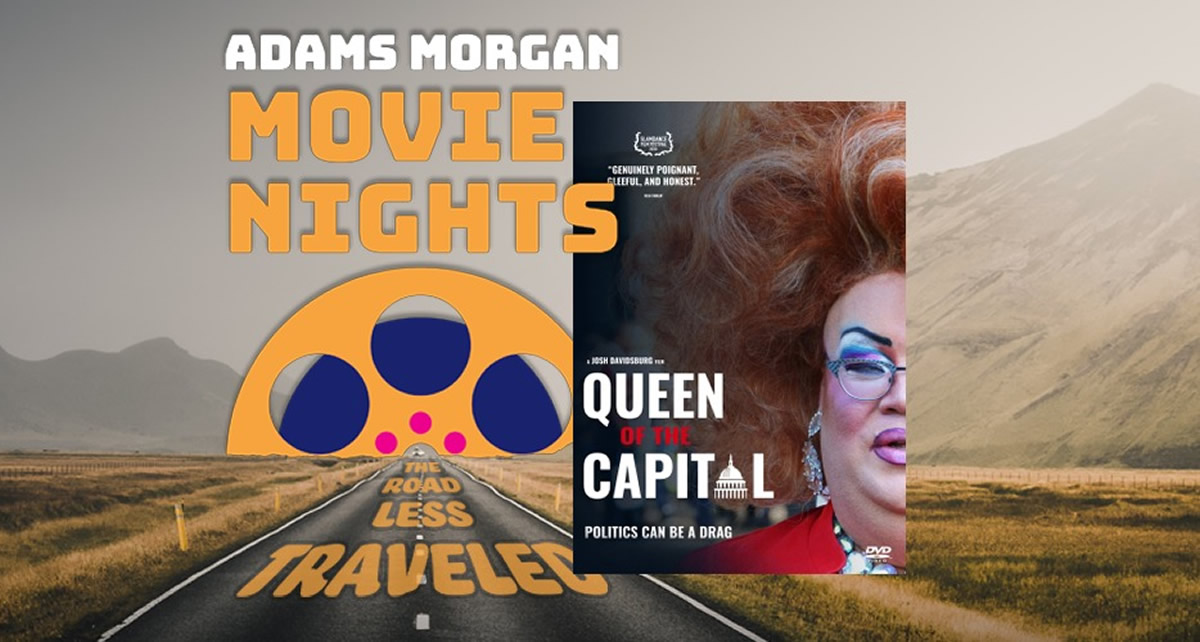 Tuesday, June 28
8-11 p.m.
Adams Morgan Soccer Field
Facebook
The Adams Morgan Partnership BID will be showing "Queen of the Capital" from local documentary maker Josh Davidsburg.
---
Pride Night at Frederick Keys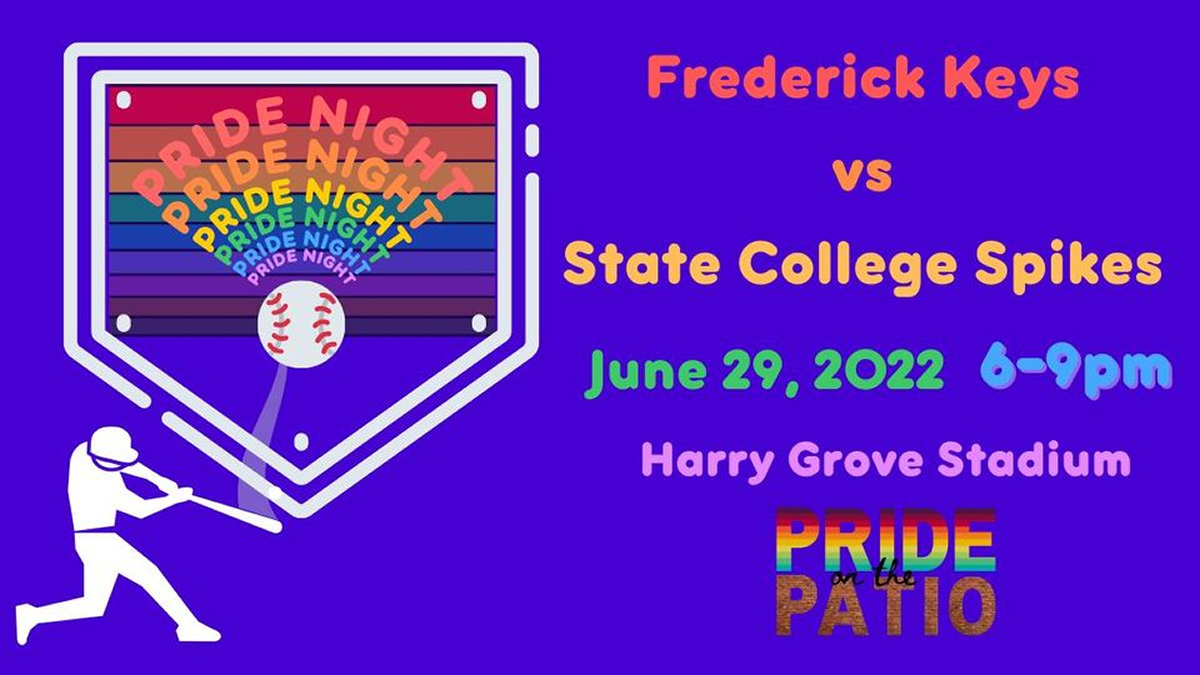 Wednesday, June 29
6-9 p.m.
Nymeo Field at Harry Grove Stadium
21 Stadium Drive
Frederick, Md.
Facebook | Tickets
Join Pride on the Patio for a night of baseball as the Frederick Keys hold Pride Night sponsored by the Frederick Center.
---
LGBTQ Families Discussion & Beer Tasting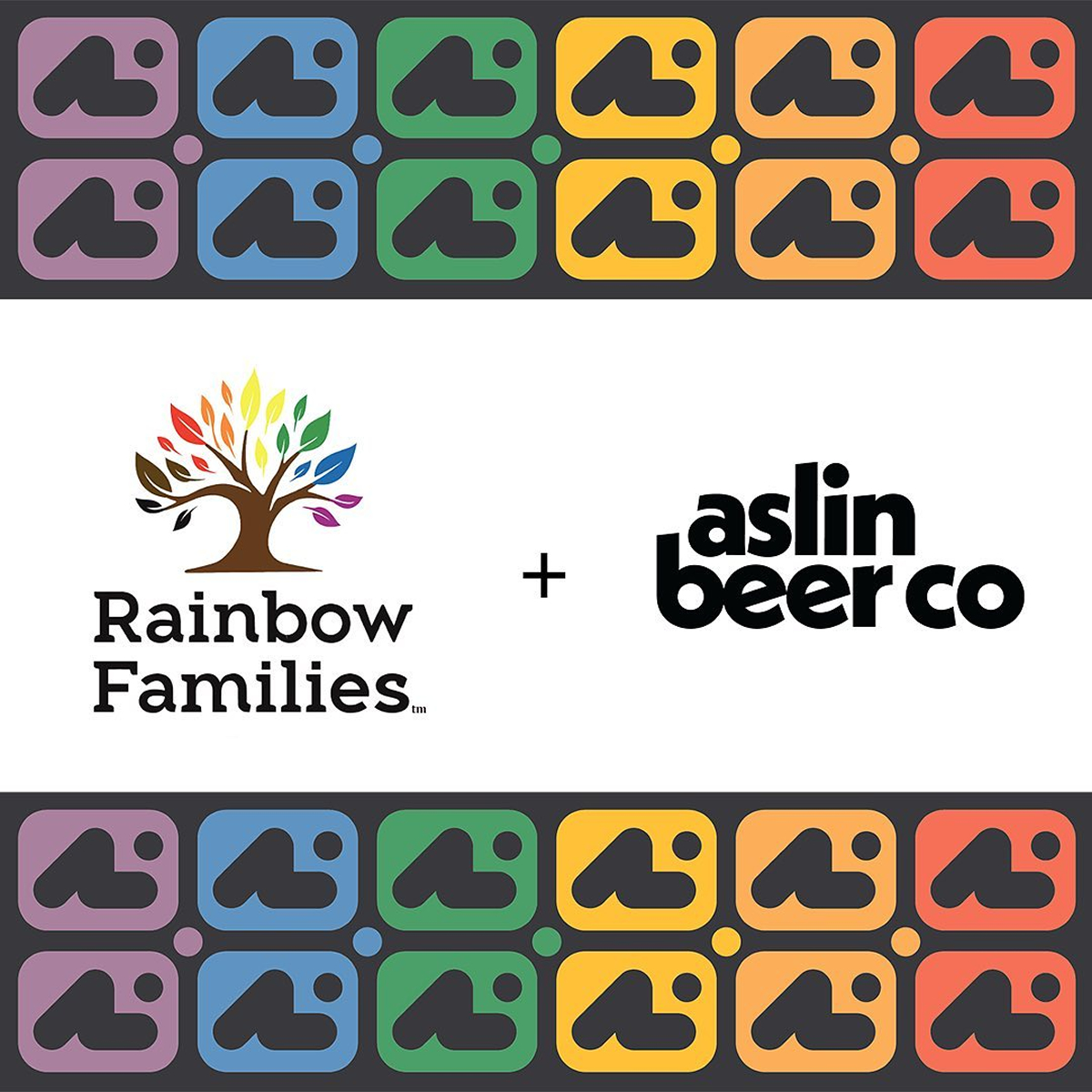 Wednesday, June 29
7-8 p.m.
Aslin Beer Company
847 South Pickett Street
Alexandria, Va.
Facebook | Tickets
Rainbow Families will have an informal discussion about such topics as coming out, celebrating your child's identity, being a good ally in the workplace and more . . . followed by a beer tasting! No charge, but donations will be taken.
---
First Friday LGBTQ+ Social with GoGayDC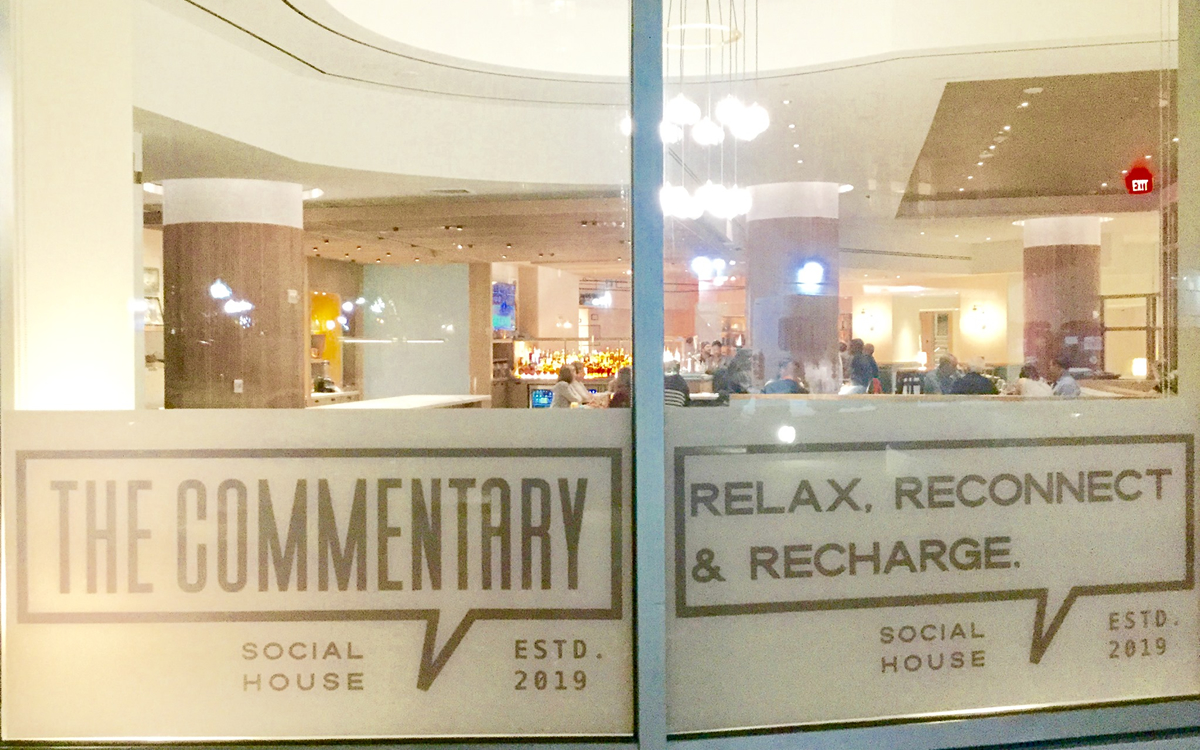 Friday, July 1
7-9 p.m.
The Commentary (in the Westin)
801 North Glebe Road
Arlington, Va.
Facebook | Eventbrite
Join GoGayDC for a monthly social gathering in Ballston.
---
Drag Race All-Stars Viewing Party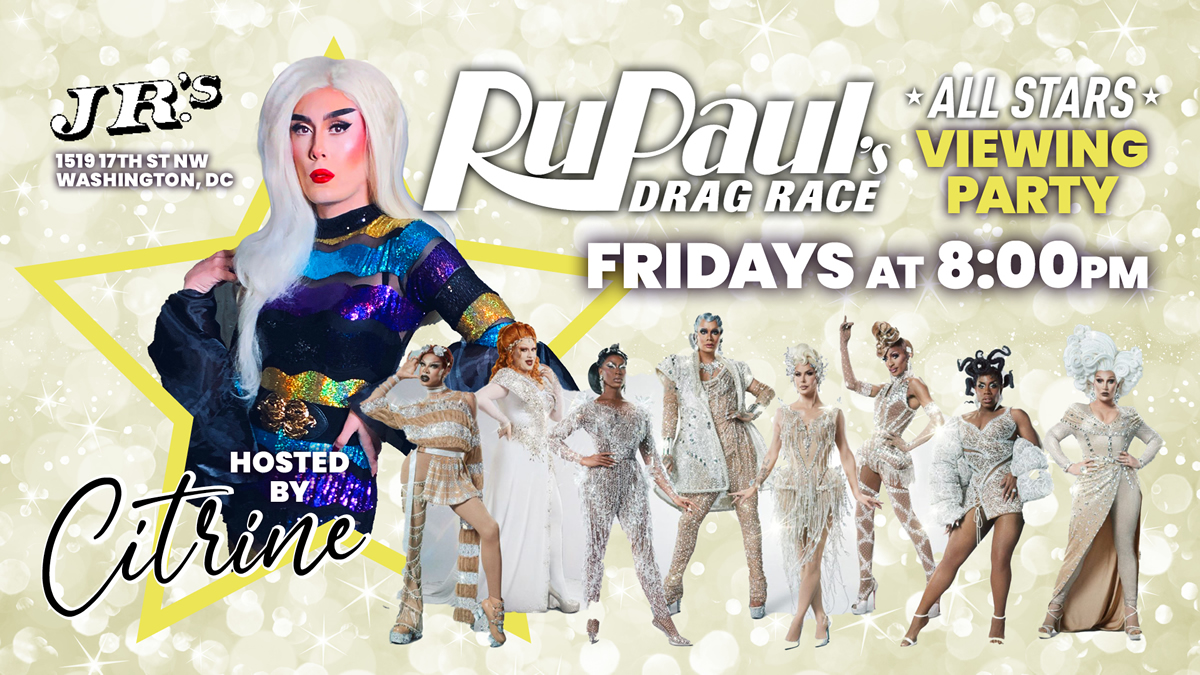 Friday, July 1
7-9 p.m.
JR.'s Bar
1519 17th Street, N.W.
Facebook
Get together with other Drag Race super fans for an evening viewing party hosted by Citrine.
---
Outdoor Movie Night
Friday, July 1
8:30-10:30 p.m.
Stead Park
1625 P Street, N.W.
Facebook
Bring your blanket and catch a movie on the big screen at Stead Park.
---
FireWerk with DJ Chord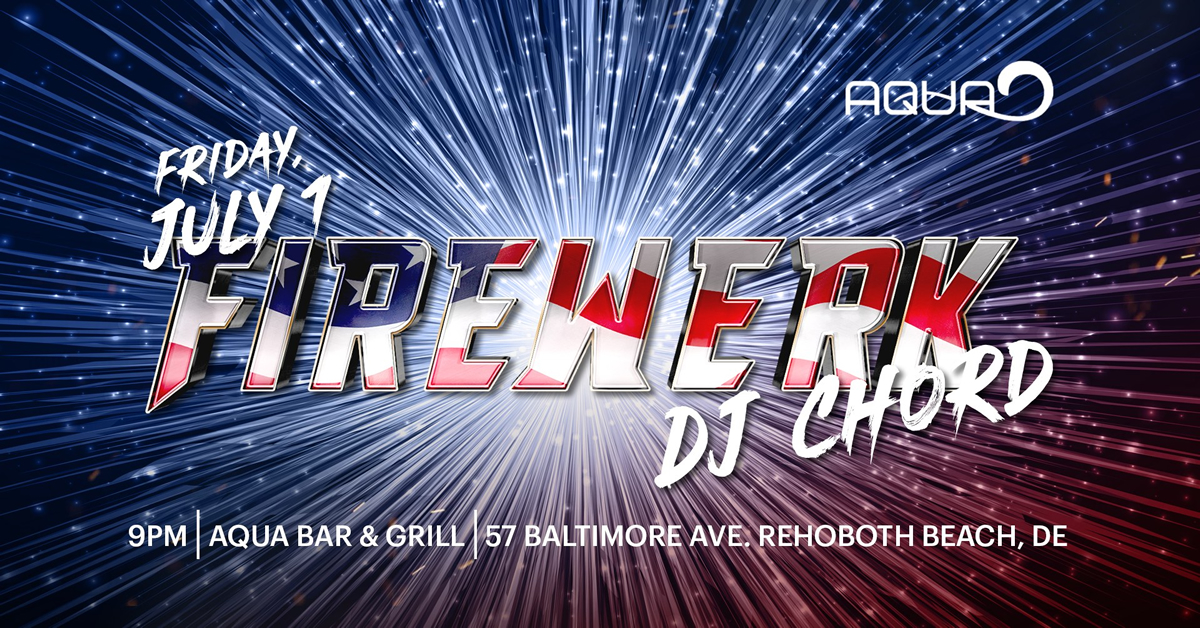 Friday, July 1
9 p.m.
AquaGrill Reho
57 Baltimore Avenue
Rehoboth Beach, Del.
Facebook
Kick off Independence Day weekend in Rehoboth with a no cover dance party at AquaGrill.
---
Zodiac Drag Contest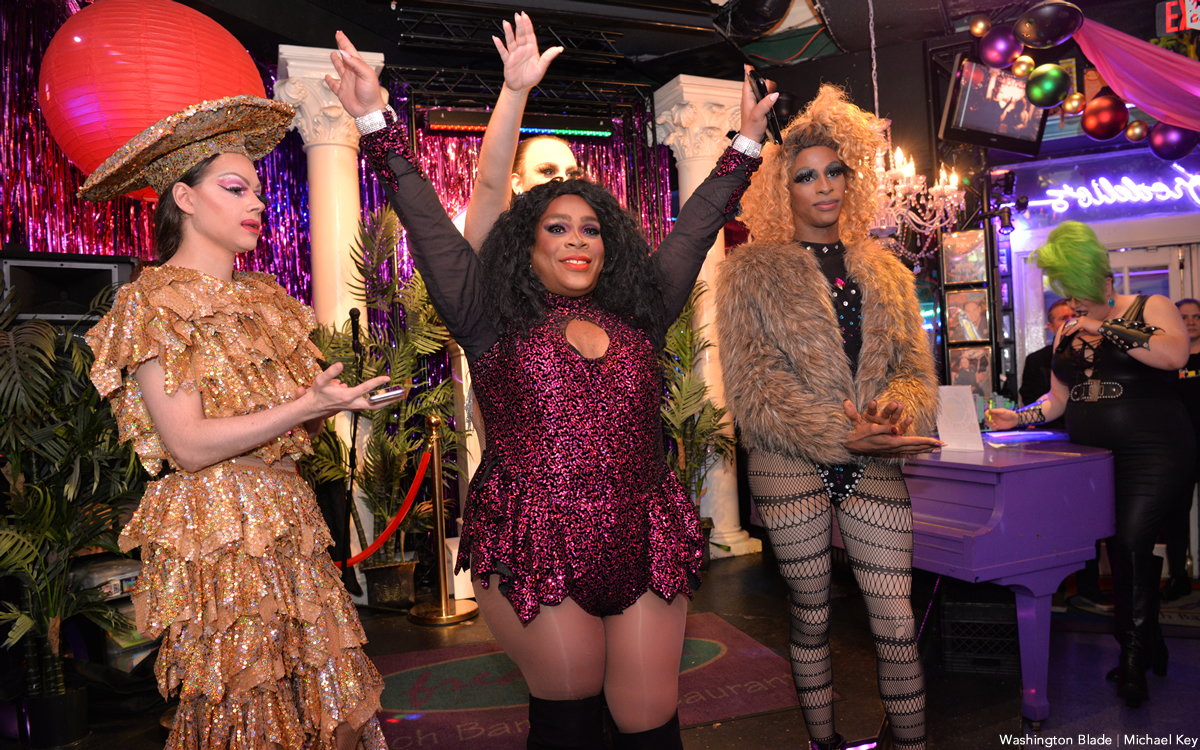 Sunday, July 3
8 p.m.
Freddie's Beach Bar
555 23rd Street S
Arlington, Va.
$5 cover
Facebook
The monthly amateur drag competition returns to Freddie's on Sunday. Check out the new talent (or try it out yourself).
---
Flashy 4th of July Weekend

Sunday, July 3 – Monday, July 4
10 p.m.
Flash
645 Florida Aveune, N.W.
$30
Facebook | Eventbrite
Celebrate Independence Day with a Flashy 4th of July on the dance floor of Flash.
---
PHOTOS: Loudoun Pride
LGBTQ community celebration held at Claude Moore Park in Sterling, Va.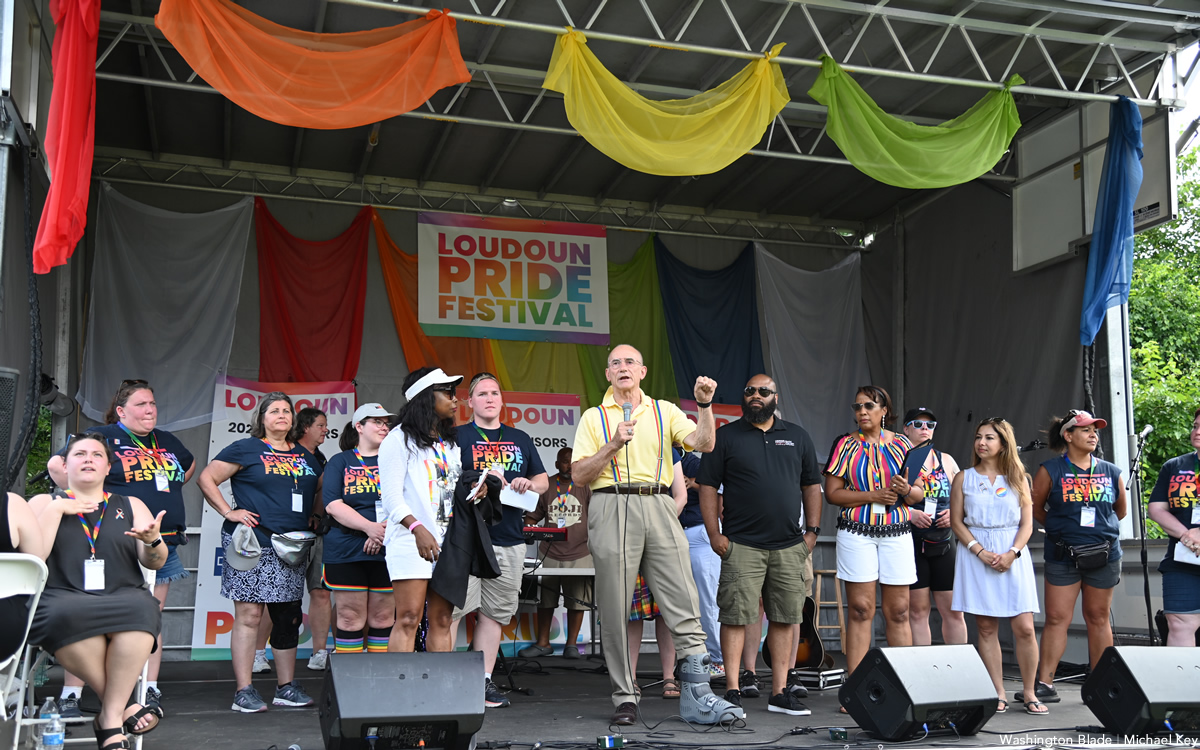 The first Loudoun Pride was held at Claude Moore Park in Sterling, Va. on Saturday, June 26.
(Washington Blade photos by Michael Key)