Cost a barrier to LGB health treatment: study
More queer people avoid procedures than straight counterparts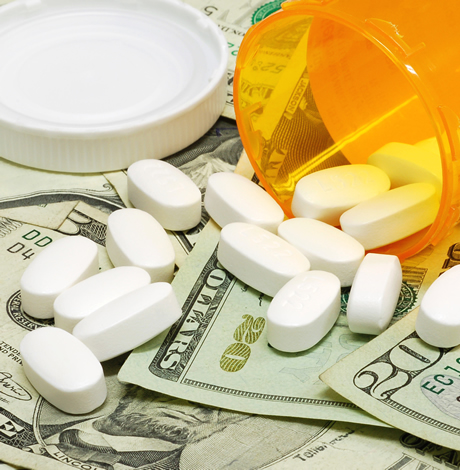 PROVIDENCE, R.I. — Under the Affordable Care Act, LGB adults are insured at the same rate as straights in the U.S. but are more likely to avoid necessary medical treatment due to cost, MedicalXPress reports.
Researchers analyzed three data sets from the CDC spanning from 2014-15 (the first year the survey asked about sexual orientation) to 2016-17, the most current data set. The study included about 330,000 adults between ages 18-64, 4.3 percent of whom identified as LGB.
Of those surveyed via the study, 16.4 percent of LGB adults reported avoiding or delaying medical treatment for financial reasons, compared to 14.2 percent of their straight peers. Given the large number of people surveyed, that difference proved statistically significant, MedicalXPress reports.
The study was publishd in the Aug. 6 edition of Health Affairs.
Though the study did not explore the cause of the difference in being able to afford medical treatments based on prior studies, researchers said one possible explanation is that more LGB adults had individually purchased insurance, which may have higher copays or deductibles than employer-sponsored insurance. Another possibility is that on average LGB individuals may need more medical services than straight individuals, MedicalXPress reports.
In addition to similar levels of health insurance, the study also found that LGB individuals now report comparable levels of having a primary care doctor and having an annual check-up as their straight peers — approximately 77 percent and 66 percent, respectively, MedicalXPress reports.
Yet despite comparable levels of access to health care, LGB adults reported 5.3 days in the last month where poor health prevented them from doing normal activities, compared to 4.9 for their straight peers. Similarly, they reported 5.6 poor mental health days (days with stress, depression or emotional problems) in the last month, compared to 3.9, MedicalXPress reports.
Should we vacation in homophobic countries?
Secret gay bar in St. Petersburg seemed unfathomable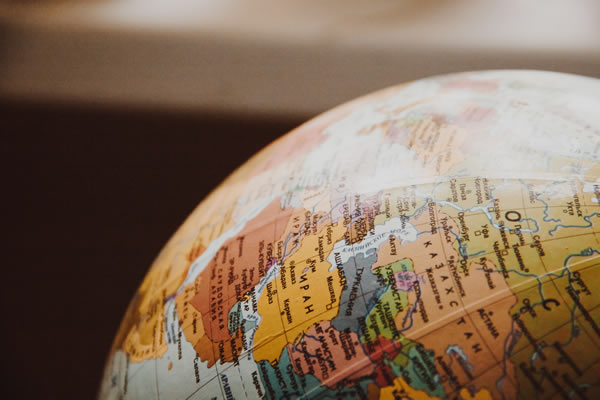 ST. PETERSBURG, Russia — The tiny rainbow light projecting onto the corner baseboard of the bar and tipsy people constantly belting out Mariah Carey karaoke songs clued me in. There was something unique happening here. It wasn't until a gentleman with glittered cheeks approached me to say how fabulous my dress was that I suddenly clocked it. I'd unknowingly ended up in a gay bar in the middle of Saint Petersburg, Russia.
A flood of overwhelming joy first took over. Before coming to Russia on vacation, I knew all too well the discrimination and fear LGBTQ Russians lived in. A gay bar in Russia, even a secret one like this, seemed unfathomable, so being where people could unapologetically be out and proud — even if it was only in the compounds of these four walls — was emotionally profound.
But within seconds, dread took over. Were we all safe? If you didn't know what to look out for, you'd assume this was just like every other neighboring non-gay bar — it wasn't hidden or anything. I wondered what was stopping a homophobe, if they found out, from vandalizing the bar or doing something much worse.
After all, Russia approved a legislation in 2013 prohibiting the distribution of information about LGBTQ matters and relationships to minors. The legislation, known as the "gay propaganda law," specifies that any act or event that authorities believe promotes homosexuality to individuals under the age of 18 is a punishable felony. According to a 2018 report by the international rights organization Human Rights Watch, anti-LGBTQ violence in the country spiked after it passed. The bill perpetuates the state's discriminatory ideology that LGBTQ individuals are a "danger" to traditional Russian family values.
A recent poll indicated that roughly one-fifth of Russians want to "eliminate" gay and lesbian individuals from society. In a poll conducted by the Russian LGBT Network — a Russian queer advocacy group — 56 percent of LGBTQ respondents said they had been subjected to psychological abuse, and disturbing reports of state-sanctioned detention and torture of gay and bisexual men in Chechnya, a semi-autonomous Russian region, have surfaced in recent years.
Considering this, it was no surprise that most of my gay friends refused to come on vacation with me to Russia. In our everyday, gay people don't march around with a gay Pride flag so homophobic Russians would probably never be able to tell which tourists are gay. However, many LGBTQ people will never travel to Russia or any other homophobic country for one logical reason: Fear.
Unfortunately, many exotic locations abroad are dangerous territory for the LGBTQ community to be in. Physical safety isn't guaranteed in countries like Nigeria, Iran, Brunei and Saudi Arabia where same-sex relationships are punishable by the death penalty. Not to mention the numerous transgender people who've been detained and refused entry to similar countries — even when it's only been a layover! However, an alternative reason why someone may refuse to vacation in a homophobic country is having a conscience.
When you pay for accommodation, nights out and sightseeing tours, your money doesn't just reach the hotel staff and waiters pockets — you're also financially supporting that country's government. Money talks so not giving homophobic countries tourism puts pressure on them. Ethically, why would anybody ever want to support a country through tourism that treats their LGBTQ community like dirt? Homophobia shouldn't be shrugged off simply as a local "culture."
Other LGBTQ people firmly embrace the right to go anywhere they choose, and that choosing to go gives them power. Homophobic countries still have closeted LGBTQ folks living there running underground gay spaces and groups. Is turning our back on the wonderful people and beautiful culture of a new place turning our back on their gay community too? There are countries where gay marriage is legal and trans rights are progressive, but abortion laws remain backwards. Do we boycott these countries too? And, how do we collectively define what a homophobic country is? Is legalizing gay marriage a requisite? Gay marriage is still illegal in Thailand when it is one of the most gay and trans-friendly countries in the world.
Increasingly the line of what is "right" and "wrong" erases all grey areas. Morality and activism — particularly when politics is involved — is never straightforward. The biggest surprise about Russia was how my own stereotypes I'd picked up from the media weren't always true. Saint Petersburg in Russia is far more liberal and gay-friendly compared to rural Russia but the fact still stands that my bisexual friend and I actively chose to go to a homophobic country for pleasure. In an ideal world, anybody of any sexual orientation or gender identity would be able to vacation wherever they want but that's sadly not reality. In the meantime, the wanderlust LGBTQ community will go on gay cruises that guarantee safe refuge or put civil rights and ideological differences aside to experience the world's natural wonders and incredible cultures.
Ash Potter is a writer and radio host.
FDA approves injectable PrEP to reduce the risk of sexual HIV infection
Manufactured as Apretude, it will be available to at-risk adults & adolescents who weigh at least 77 pounds & have tested negative for HIV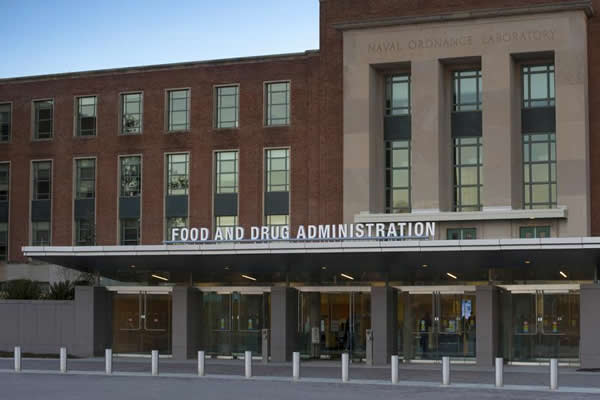 SILVER SPRING, Md. – The U.S. Food and Drug Administration announced Monday that the agency had approved the first injectable treatment for pre-exposure prophylaxis (PrEP) to reduce the risk of sexually acquired HIV.
Manufactured under the name Apretude, it will be available to at-risk adults and adolescents who weigh at least 77 pounds and have tested negative for HIV immediately beforehand the agency said in a press release.
By granting its approval, the FDA opens up the option for patients to receive the injectable drug instead of a daily HIV prevention oral medication, such as Truvada.
"Today's approval adds an important tool in the effort to end the HIV epidemic by providing the first option to prevent HIV that does not involve taking a daily pill," said Debra Birnkrant, M.D., director of the Division of Antivirals in the FDA's Center for Drug Evaluation and Research. "This injection, given every two months, will be critical to addressing the HIV epidemic in the U.S., including helping high-risk individuals and certain groups where adherence to daily medication has been a major challenge or not a realistic option."
According to the U.S. Centers for Disease Control and Prevention, notable gains have been made in increasing PrEP use for HIV prevention in the U.S. and preliminary data show that in 2020, about 25% of the 1.2 million people for whom PrEP is recommended were prescribed it, compared to only about 3% in 2015.
However, there remains significant room for improvement. PrEP requires high levels of adherence to be effective and certain high-risk individuals and groups, such as young men who have sex with men, are less likely to adhere to daily medication.
Other interpersonal factors, such as substance use disorders, depression, poverty and efforts to conceal medication also can impact adherence. It is hoped that the availability of a long-acting injectable PrEP option will increase PrEP uptake and adherence in these groups.
The safety and efficacy of Apretude to reduce the risk of acquiring HIV were evaluated in two randomized, double-blind trials that compared Apretude to Truvada, a once daily oral medication for HIV PrEP.
Trial 1 included HIV-uninfected men and transgender women who have sex with men and have high-risk behavior for HIV infection. Trial 2 included uninfected cisgender women at risk of acquiring HIV.
Participants who took Apretude started the trial with cabotegravir (oral, 30 mg tablet) and a placebo daily for up to five weeks, followed by Apretude 600mg injection at months one and two, then every two months thereafter and a daily placebo tablet.
Participants who took Truvada started the trial taking oral Truvada and placebo daily for up to five weeks, followed by oral Truvada daily and placebo intramuscular injection at months one and two and every two months thereafter.
In Trial 2, 3,224 cisgender women received either Apretude or Truvada. The trial measured the rate of HIV infections in participants who took oral cabotegravir and injections of Apretude compared to those who took Truvada orally.
The trial showed participants who took Apretude had 90% less risk of getting infected with HIV when compared to participants who took Truvada.
Apretude includes a boxed warning to not use the drug unless a negative HIV test is confirmed. It must only be prescribed to individuals confirmed to be HIV-negative immediately prior to starting the drug and before each injection to reduce the risk of developing drug resistance.
Drug-resistant HIV variants have been identified in people with undiagnosed HIV when they use Apretude for HIV PrEeP. Individuals who become infected with HIV while receiving Apretude for PrEP must transition to a complete HIV treatment regimen.
The drug labeling also includes warnings and precautions regarding hypersensitivity reactions, hepatotoxicity (liver damage) and depressive disorders.
FDA slow in responding to calls for end to ban on MSM tissue donors
'Scientific evidence does not support these restrictions'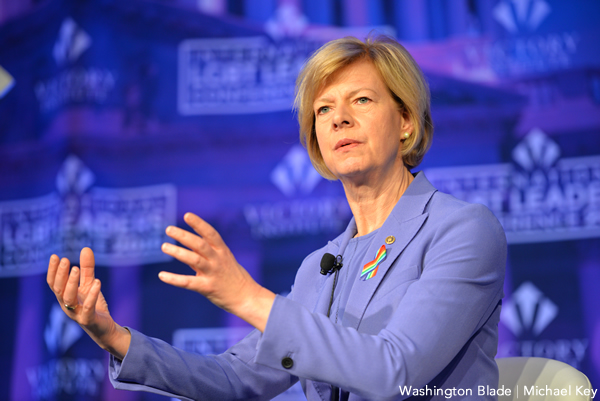 As of early this week, the U.S. Food and Drug Administration had yet to respond to a Nov. 29 joint letter by 52 members of the U.S. House and U.S. Senate calling on the FDA to end its policy of restricting the donation of human tissues such as corneas, heart valves, skin, and other tissue by men who have sex with men, or MSM.
The letter is addressed to Acting FDA Commissioner Janet Woodcock and Department of Health and Human Services Secretary Xavier Becerra. The FDA is an agency within the HHS.
The letter says the FDA's restrictions on MSM tissue donation date back to a 1994 U.S. Public Health Service "guidance" related to the possible transmission of HIV, which stated that any man "who has had sex with another man in the preceding five years" should be disqualified from tissue donation.
"We also call your attention to the broad consensus within the medical community indicating that the current scientific evidence does not support these restrictions," the letter states. "We have welcomed the FDA's recent steps in the right direction to address its discriminatory MSM blood donation policies and urge you to take similar actions to revise the agency's tissue donation criteria to align with current science so as not to unfairly stigmatize gay and bisexual men."
The letter adds, "In fact, a recent study in the medical journal JAMA Ophthalmology estimated that between 1,558 and 3,217 corneal donations are turned away annually from otherwise eligible donors who are disqualified because of their sexual orientation, an unacceptable figure given widespread shortages of transplantable corneas."
The letter continues, saying, "FDA policy should be derived from the best available science, not historic bias and prejudice. As with blood donation, we believe that any deferral policies should be based on individualized risk assessment rather than a categorical, time-based deferral that perpetuates stigma."
U.S. Sen. Tammy Baldwin (D-Wisc.), the nation's only out lesbian U.S. senator, and U.S. Rep. Joe Neguse (D-Colo.) are the two lead signers of the letter. All 52 signers of the letter are Democrats.
Among the others who signed their names to the FDA letter are four of the nine openly gay or lesbian members of the U.S. House. They include Reps. David Cicilline (D-R.I.), Richie Torres (D-N.Y.), Mondaire Jones (D-N.Y.), and Mark Takano (D-Calif.).
Also signing the letter are D.C. Congressional Del. Eleanor Holmes Norton (D-D.C.), and Rep. Jamie Raskin (D-Md.).
In response to a Dec. 21 email inquiry from the Washington Blade, FDA Press Officer Abigail Capobianco sent the Blade a one-sentence statement saying, "The FDA will respond to the letter directly."
The statement didn't say to whom the FDA would respond or when it would issue its response.
https://neguse.house.gov/imo/media/doc/FINAL%20-%20Letter%20to%20FDA%20and%20HHS%20on%20Corneal%20Tissue%20Donations.pdf