FALL ARTS 2018 DANCE: 'Realm of the Jaguar'
Fall dance offerings range from freestyling contemporary works to classical standards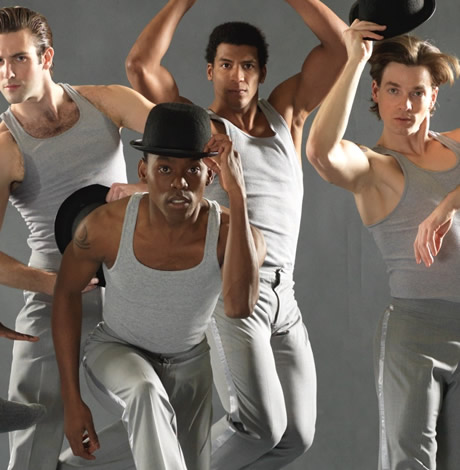 PrioreDance presents "Cirque De Nuit" at Atlas Performing Arts Center (1333 H St., N.E.) tonight (Friday, Sept. 14) at 8 p.m. Set during the times of traveling circuses, the dance follows a group of outcasts that come together inside and outside the circus tent. Tickets are $10. For more details, visit atlasarts.org.
National Museum of the American Indian (4th St., S.W. and Independence Ave., S.W.) presents "Realm of the Jaguar" on Sept. 22-23 from 10 a.m.-5 p.m. There will be a series of dance performances from Bolivia, Mexico and Guatemala honoring the jaguar. Attendees can also learn about mask making from Alex Vasquez and artistry from Carlos Chaclán Solís, who tells the story of the jaguars through ceramics. Free admission. For more information, visit nmai.si.edu.
City of Takoma Park presents "Sly Anansi: A Mini Musical" at Takoma Park Community Center (7500 Maple Ave., Takoma Park, Md.) on Sept. 22 at 1 p.m. The musical retells the West African folk tale about Anansi, the trickster spider who gets tricked himself. The performance features Caribbean dance with original choreography, African drumming, live music and audience participation. Admission is free. For more details, visit facebook.com/takomaparkmd.
The Washington Ballet offers its TWB Welcomes series with "Program A: Exquisite and Exotic" featuring "Serenade," "Bolero" and three pas de deux Sept. 26, 27, 29 and 30. "Program B: Ethereal and Evocative" features "Les Sylphides," "SOMBRERISIMO" and three pas de deux Sept. 28, 30 and 30. Its season continues with "Contemporary Masters," "The Nutcracker" (more details below on that), "The Sleeping Beauty" and three world premieres. Full details at washingtonballet.org.
The D.C. Fall Salsa & Bachata Dance Festival is at the Westin Alexandria (400 Courthouse Square, Alexandria, Va.) on Sept. 27-Oct. 1. There will be more than 50 workshops and dance performances throughout the weekend. Theme parties will be held every night with salsa, bachata, zouk and kizomba rooms. Weekend passes are $169 and include access to workshops and parties. VIP weekend passes are $195 and includes a T-shirt and VIP seating for all performances. Passes only for workshops are $115. Daily passes range from $15-125. 
The AfroCuban D.C. Dance Festival is at the Capitol Quarter Community Center (1000 5th St., S.E.) on Oct. 6 from noon-2 a.m. There will be AfroCuban and folkloric dance and music workshops. Afterwards, there will be an after party. An all access class pass is $100. Individual classes are $20. For a complete list of workshops and instructors, go here. 
Gin Dance Company presents "The Story of Our Lives" at the CenterStage at Reston Community Center (2310 Colts Neck Rd., Reston, Va.) on Oct. 6 at 7:30 p.m. The performance will feature the premiere of "We, The Moon, The Sun," a work by Artistic Director Shu-Chen Cuff which fuses Chinese Opera movements with modern dance. "200 Feet," a dance performance inspired by author Jack Canfield, Gin Dance Company's critically acclaimed piece "L.E.O." and the storytelling performance "The Other Side" will also be included in the showcase. Tickets are $30. For more information, visit gindance.org.
Robert Fairchild joins Renée Fleming for "Voices," a spotlight series, at the Kennedy Center (2700 F St., N.W.) on Oct. 12 at 7:30 p.m. Fairchild, known for portraying the lead role in "An American in Paris," will perform songs and dance from "An American in Paris" and more. Tickets range from $59-69. For more details, visit kennedy-center.org.
Flamenco dancer and choreographer Eduardo Guerrero performs at George Mason University Center for the Arts (4400 University Dr., Fairfax, Va.) on Oct. 12 at 8 p.m. Guerreror will perform a mix of classical and contemporary Spanish dance and ballet. Tickets range from $30-50. For more information, visit cfa.calendar.gmu.edu.
Companhia de Dança Deborah Colker presents "Dog Without Feathers" at the Kennedy Center (2700 F St., N.W.) on Oct. 18-20. The performance is inspired by Brazilian author João Cabral de Melo Neto. Tickets range from $29-79. For more information, visit kennedy-center.org.
The San Francisco Ballet presents the East Coast premieres of works from "Unbound: A Festival" at the Kennedy Center (2700 F St., N.W.) Oct. 23-28. Program A will be performed Oct. 23-24 and 27-28. It will include works from Trey McIntyre, Christopher Wheeldon and David Dawson. Program B will be performed on Oct. 25-27 and includes works from Edwaard Liang, Cathy Marston and Justin Peck. Tickets range from $29-129. For more details, visit kennedy-center.org.
Dana Tai Soon Burgess debuts "Silhouettes" at the Nan Tucker McEvoy Auditorium in the Smithsonian's National Portrait Gallery (8th St., N.W. and F St., N.W.) on Oct. 27 and Oct. 30 at 6:30 p.m. The dance performance is inspired by the National Portrait Gallery's exhibit "Black Out: Silhouettes Then and Now," an examination of the art form and its impact on American history and culture. This gay-helmed company is celebrating its 25th anniversary this year. For more information, visit dtsbdc.org.
"Demo by Damian Woetzel: Gathering" is at the Kennedy Center (2700 F St., N.W.)  on Oct. 29 at 7:30 p.m. Woetzel, a former New York City Ballet principal dancer, curates and hosts cross-genre performances. Tickets range from $49-59. For more details, visit kennedy-center.org.
Ragamala Dance Company presents "Written in Water" at the Kennedy Center (2700 F St., N.W.) Nov. 2-3. "Written in Water" is inspired by the Indian board game Paramapadam and combines dance, music, text and painting. There will be a free, pre-show interactive game-playing experience. Tickets are $30. For more details, visit kennedy-center.org.
"So You Think You Can Dance Live" comes to the Warner Theatre (513 13th St., N.W.) Nov. 3 at 8 p.m. Season 15's top 10 finalists Hannahlei Cabanilla, Jay Jay Dixonbey, Chelsea Hough, Evan Debendedetto, Genessy Castillo, Cole Mills, Darius Hickman, Madalena Fialek, Slavic Pustovoytov and Jensen Arnold will perform along with the season 15 winners and America's Favorite Dancers. All star guests will be announced. Doors open at 7 p.m. Tickets range from $57-87. For details, visit warnertheatredc.com.
The Washington Ballet presents "The Nutcracker" at Thearc Theater (1901 Mississippi Ave., S.E.) on Nov. 24 at 1 p.m. and 5:30 p.m. and Nov. 25 at 1 p.m. and 5:30 p.m. and the Warner Theatre (513 13th St., N.W.) from Nov. 29-Dec. 28. This version of the classic Christmas tale is set in Georgetown featuring the traditional "Nutcracker" characters and historical figures such as George Washington and King George III. Tickets for Thearc range from $30-55. Tickets for the Warner Theatre range from $32-125. For more information, visit washingtonballet.org.
Riding the joy train with Amy Ray
New solo project 'If It All Goes South' focuses on healing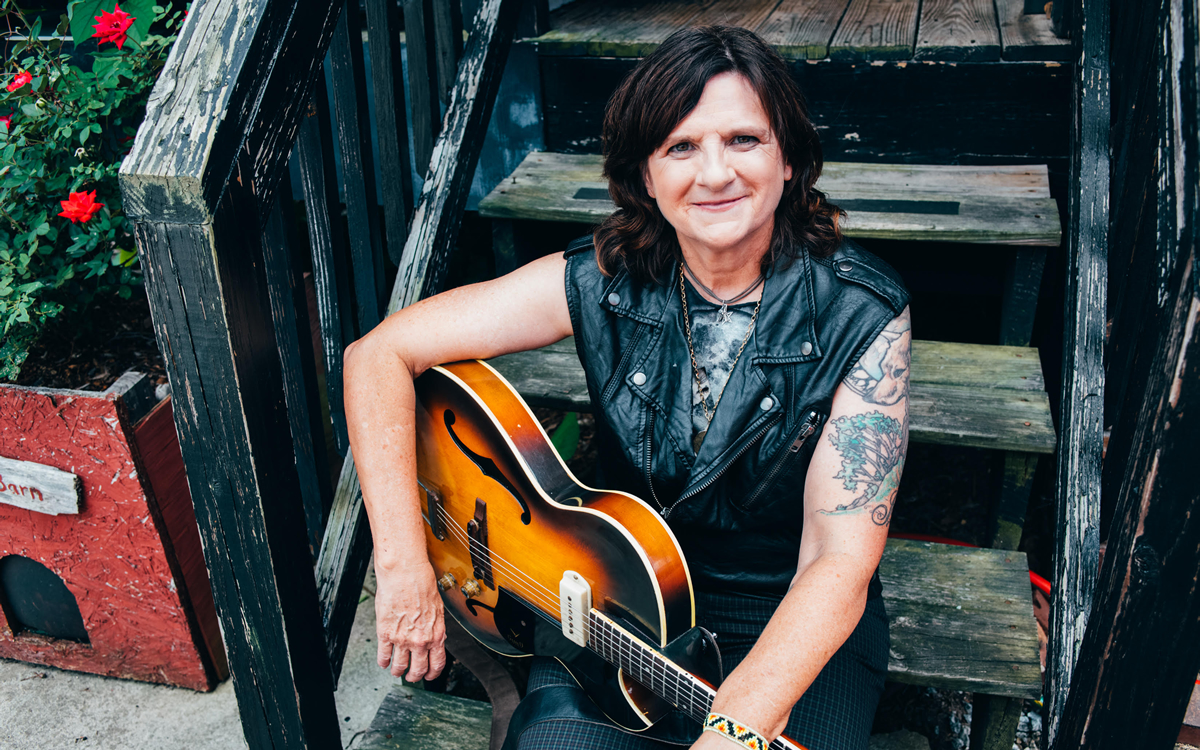 Whether out singer/songwriter Amy Ray is performing with longtime musical partner Emily Saliers as one half of the Indigo Girls, as she has since the mid-1980s, or going solo as she did with her solo debut "Stag" in 2001, you recognize her instantly. Her distinctive vocal style, which suits whatever genre she's performing – folk, punk, Americana, or gospel – has become as much her trademark as the outspokenness of her lyrics.
"If It All Goes South" (Daemon), Ray's exceptional seventh solo album is a welcome addition to her singular output, touching on themes of queerness and social issues, all performed in her warm and welcoming manner. Amy was gracious enough to make time to talk about the new album around the time of its release.
BLADE: Before we get to your new album "If It All Goes South," I wanted to go back in time a little bit. Your 2001 solo debut album "Stag" and its 2005 follow-up "Prom" are firmly rooted in a punk rock/riot grrrl aesthetic. While the Indigo Girls are more than capable of rocking out, did you feel that the songs on those albums wouldn't have been a good fit for what you do with Emily (Saliers)?
AMY RAY: Yes. I think it was because of two things. One was the collaborators. Those were people I'm a fan of, most of them are people that Daemon Records (Ray's record label) had an association with, in some way or another. It was kind of like this other camp of people that were different from the collaborators that the Indigos would typically play with. It tended to be more studio accurate, in some ways. As opposed to that punk rock ethic which is music being from a different place, and accuracy maybe being less important than technical prowess.
BLADE: A little more DIY.
RAY: Yeah! And I also think the subject matter, the songs were just a little more singular in a way that was hard to do them as the Indigo Girls and not dilute the message. As soon as you get us together, we really shift the other person's song, it becomes a duet. The subject matter to me was so specific and gender queer and punk rock edge that it didn't feel like it would work. At that time, when I wrote (the song) "Lucy Stoners," Emily wasn't interested in doing some of those songs. She wasn't down with the attitude. Now, she would say, I'm sure just knowing her, that [laughs] she'd do it now. Because her attitude has changed. I was hanging out with and influenced by people that were from that DIY movement, and there was lots of gender queer conversation. It was a different place than Emily was in as a gay person. Now, I look back on all of it and I think I was, all the time, reaching around to different collaborations because I love collaborating with different kinds of people. It always teaches me something. It's also a different itch that I get scratch.
BLADE: In terms of trajectory, to my ear, your most recent three solo albums – 2014's "Goodnight Tender," 2018's "Holler," and the new one, "If It All Goes South" (Daemon) – in addition to being alphabetically titled, feel like an Americana trilogy. Do you consider them to be linked?
RAY: Yeah. I mean I didn't say to myself, "This is the third one and then I'll stop." But "If It All Goes South" was definitely a record where there was a thread from the other ones and some things that I wanted to achieve that I didn't feel like I was able to do on the other ones. I think I didn't even know that until we started making this one. This is more successful at combining a few of my punk-abilly influences into an Americana world. Also, some of that spontaneity we were starting to get on "Holler." Now that we've played together as long as we have as a band, it was at its peak on this record. I think we just needed to make a couple of records to get to that place. I like them all, but for different reasons. They do different things for me. This one gathers up all the loose ends of "Holler" and "Goodnight Tender" musically and ties them up and puts them in a different context, and almost raises the bar. Lyrically, I wanted to have songs that were about healing, a "you're not alone" kind of vibe, because of the time period that we had just been through. It's also the same producer (Brian Speiser) on all three, and we've worked together on projects. It started off casually – "Hey, I've been wanting to do this country record with these songs. Let's do this together."
BLADE: Am I reading too much into the album's title "If It All Goes South," or is it a play on words, as in "goes south" as a direction and as deterioration?
RAY: You're not reading too much into it. There's even more you can read into it, politically. When I was writing (the song) "Chuck Will's Widow," Georgia was the epicenter of some big political movement. When Warnock got elected and Abrams declared running for governor again, I was like, "Oh man, I'm in the right place for once." But we knew it wasn't always going to be easy. My perspective in that song was a couple things. "If it all goes South, count it as a blessing, that's where you are." Yes, it's directional, and also like, if things get really shitty, try to make the best of it, of course, it's what you tell your kids all the time.
BLADE: As any Indigo Girls fan or follower of your solo output knows, you have a history of playing well with others, in addition to Emily (Saliers), "If It All Goes South" is no exception with guest vocalists including Brandi Carlile ("Subway"), H.C. McEntire ("Muscadine)," Allison Russell ("Tear It Down"), Natalie Hemby ("From This Room"), and the trio I'm With Her ("Chuck Witt's Widow"). When you begin the recording process for an album do you have a wish list of musical guests or how does that work?
RAY: I usually have a wish list when I'm writing the song. Alison Brown, she's part of the band, so I always think about her banjo playing when I'm writing. She doesn't tour with us, but she's in the band. I started writing "From This Room" a long time ago, and I started writing it as a duet. I didn't have anybody in mind at that point, but I hadn't finished it yet. When I was finishing it for the record, I had just seen Natalie Hemby with The Highwomen and had also just had met her and Emily writes with her sometimes. So, I knew her and I was thinking about her voice. When I wrote "Subway," in part, in tribute to (the late DJ) Rita Houston, who had been so crucial. She and Brandi Carlile were super close. She really helped develop Brandi's career in being such an indicator station, getting other people on board. So, I was thinking about Brandi and the chorus vocals that would be there because I was writing kind of an ambitious chorus for me [laughs]. I'm like, "I'm gonna have to have Brandi in here!" For "North Star," that kind of gospel song at the end, when I wrote it and Jeff Fielder, the guitar player, and I were demoing it, I was like, "This is not right. There's another ingredient. I don't know enough about the kind of music I'm trying to write to do it." I got Phil Cook to come in, as a co-writer really, to finish the song musically. Fill out the chords and make it the gospel song I was trying to write. The only person I wanted to do this was Phil Cook. I am just very specific. Like Sarah Jarosz, on this record in particular I wanted to get a mandolin player and I wanted Sarah to play mandolin. We're always covering the parts ourselves. Jeff's a great mandolin player, but Sarah Jarosz is a fucking prodigy [laughs]. … It's never like a wish list of, "Who's famous? Who can we get?" It's more a case of who are these songs geared towards, so that when they come into the studio, you don't tell them anything, really. They just do what they do great, and it works.
BLADE: You mentioned the late, queer, influential WFUV DJ Rita Houston, and I was wondering what you think the loss of Houston means for new artists?
RAY: It's a huge hole in the universe of people that would take a new artist and sort of help develop them, take chances at radio, and give people that space. She also was a mentor to artists. She wasn't ever judging your art by whether you were gay or not, or what color your skin was. … She was a mentor in shared musicality. Being able to trust her and understanding how that taught you about the terrain that you're in and who you can and can't trust in that way.
BLADE: "Subway" ends with the line "This Georgia girl has got it bad for New York." With that in mind, could there be an Amy Ray or Indigo Girls musical on Broadway at some point in the future?
RAY: [Big laugh] That's Emily's territory. She's working on some things. A couple of different musicals, and I'm not working on them with her. She's developing two different ones, and I think one of them has actually gotten some traction and some workshopping that's pretty important. There is a musical that a friend of mine from high school has been writing that's really interesting and it's gotten a lot of workshops. It's still in the early stages. It uses Michelle Malone's music and my solo music. Then there's a movie coming out called "Glitter and Doom" which is a movie musical that's just Indigo Girls music. It's coming out next year, I think. We're still working on the final credits song.
BLADE: After the current Indigo Girls tour wraps up, is there a possibility of an Amy Ray solo tour?
RAY: Yeah. We're booking dates in February for the South. I've tried touring in cold places in February, and it's hard [laughs]. We'll head up to the North in May.
DC Different Drummers Jazz Band to perform 'Oasis'
Performance by combo '2nd Independence' scheduled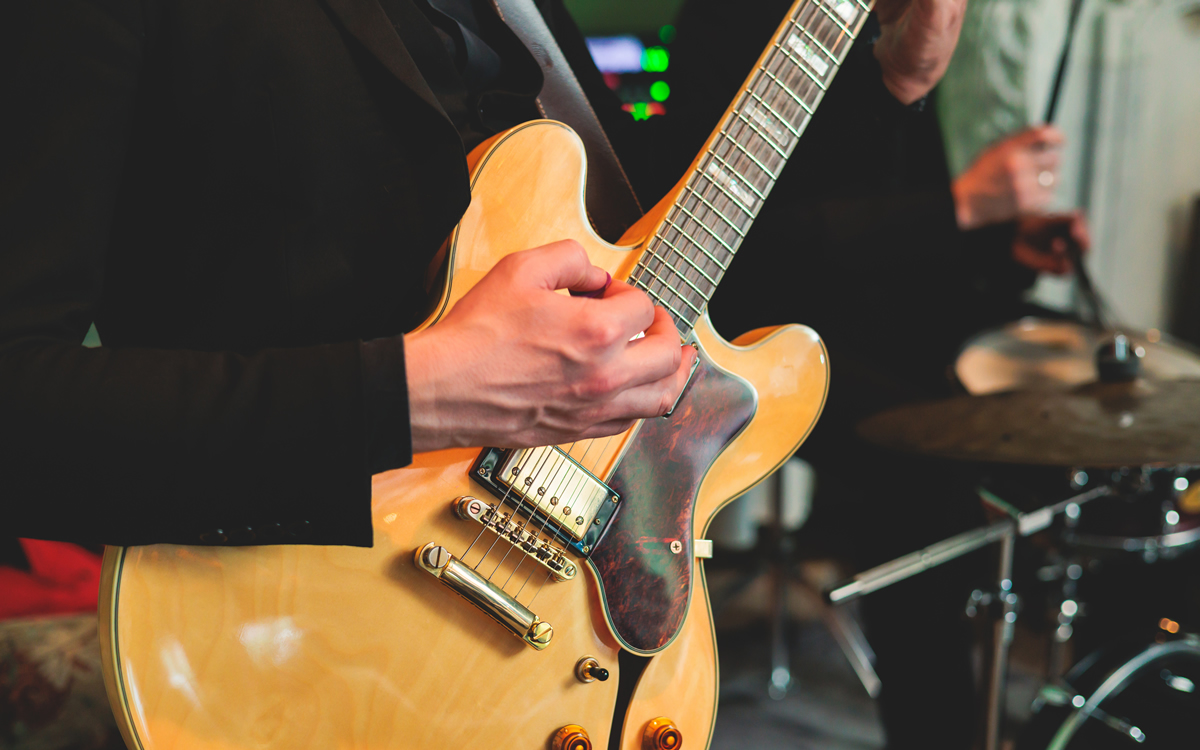 The DC Different Drummers Jazz Band will perform on Sunday, Oct. 16 at 3 p.m. at Martin Luther King Jr. Memorial Central Library.
This concert, titled "The Oasis," will feature the 20-person big band playing jazz pieces in a variety of styles, from swing to bossa nova to jazz fusion and more. There will also be a performance from the improvisational jazz combo, 2nd Independence.
Admission is free and more details are available on the event's website. 
D.C.'s live music venues are jumpin' again
Lizzo, B-52s, and Bob Mould all coming to town this fall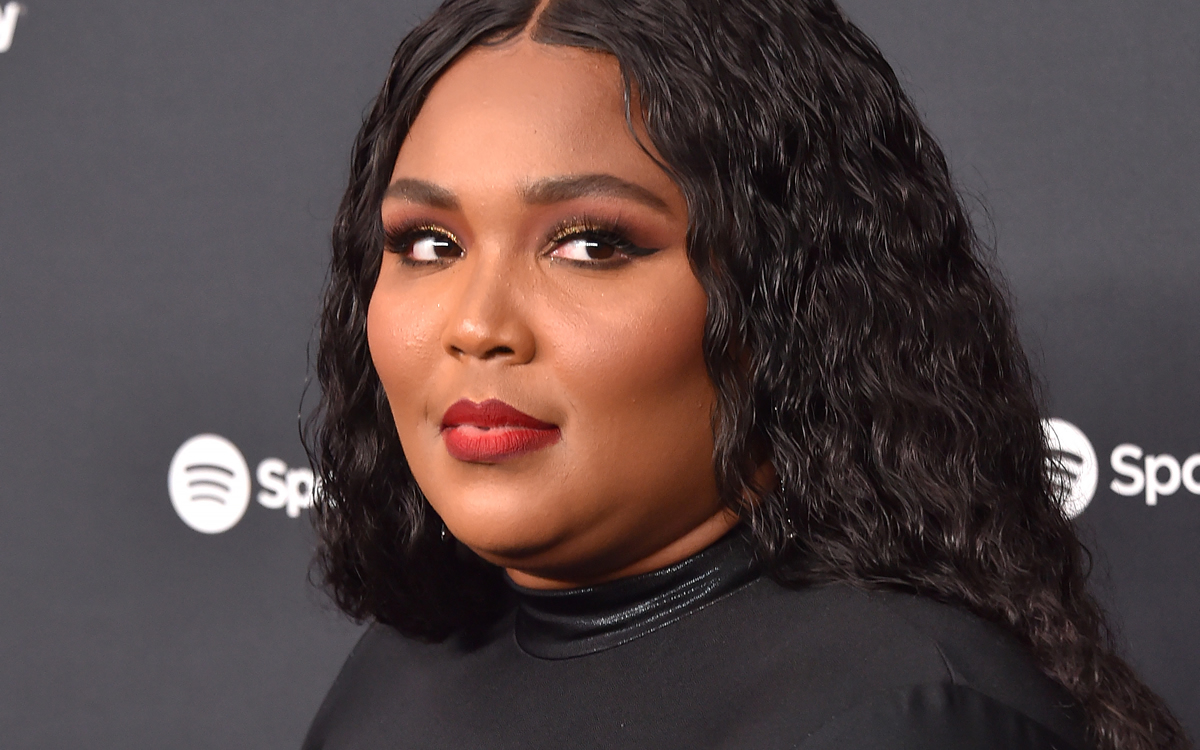 As summer comes to a close, many venues across the DMV are gearing up for their fall entertainment rosters. Below is a list of must-see music acts in the upcoming months.
Mary J. Blige brings her "Good Morning Gorgeous" tour to Capital One Arena on Sunday, Sept. 18 at 7 p.m. Tickets start at $69.50 at Tickmaster.com.
Pet Shop Boys and New Order bring their "Unity Tour" to Columbia's Merriweather Post Pavilion on Wednesday, Sept. 21 at 6:30 p.m. Tickets range from $29.50-169.50 at Merriweather's website.
7th Annual Law Rocks Washington DC will be on Thursday, Sept. 22 at 6:30p.m. at 9:30 Club. Law Rocks toured first to D.C. in 2015 and has raised more than $615,000. Eight bands of musically brilliant legal professionals will be rocking out to support local nonprofit organizations. Tickets are available on Law Rocks's website. 
Don't miss out performer Lil Nas X at the Anthem on Sunday, Sept. 25 at 8 p.m.
Lizzo performs her "Special Tour" at Capital One Arena on Tuesday, Sept. 27. Tickets start at $69.50 at ticketmaster.com.
Panic at the Disco performs its "Viva Las Vengeance" tour at Capital One Arena on Saturday, Oct. 1 at 7 p.m.; tickets at ticketmaster.com.
The legendary B-52s kicked off their farewell tour earlier this summer and it comes to D.C.'s Anthem on Saturday, Oct. 1 at 7:30 p.m. Tickets at the Anthem site.
Two Feet: Fall Tour 2022 will be on Monday, Oct. 7 at 7 p.m. at 9:30 Club. Brothel will be the opening act. Tickets cost $25 and can be purchased on 9:30 Club's website.
Santigold will be performing as part of her Holified Tour on Tuesday, Oct. 11 at 8 p.m. at the Fillmore in Silver Spring. Tickets start at $35 and can be purchased on the Fillmore's website.  
Fairfax Symphony and Orchestra will be performing work from German composer Brahms and Sibelius on Saturday, Oct. 15 at 8 p.m. at Capital One Hall. Jeremy Denk will be on piano, and Christopher Zimmerman will music direct and conduct. Tickets start at $45 and can be purchased on Capital One Hall's website. 
Judah & the Lion will be performing on Thursday, Oct. 13 at 8 p.m. at the Fillmore in Silver Spring. Tickets start at $35 and can be purchased on the Fillmore's website. 
Grammy Award-winning singer Steve Lacy will be performing on Saturday, Oct. 15 at 8 p.m. at the Fillmore in Silver Spring. Tickets start at $235 and can be purchased on the Fillmore's website. 
The Reston Chorale, Piedmont Symphony Orchestra and PSO Rock Band will perform "Bohemian Rhapsody: The Music Of Queen (And Friends)" on Sunday, Oct. 16 at 4 p.m. at Capital One Hall. The music acts will perform some of Queen's greatest hits, including "We Will Rock You," "We Are the Champions," "Under Pressure," and of course, "Bohemian Rhapsody." Tickets start at $29 and can be purchased on Ticketmaster. 
Local gay favorite Bob Mould plays at Wolf Trap on Wednesday, Oct. 19 at 8 p.m.
The Gay Men's Chorus of Washington D.C. will be celebrating the life and legacy of actress Judy Garland with a cabaret titled "Judy" on Saturday, Oct. 22 at 5 p.m. (ASL) and 8 p.m. at Capital One Hall. Fourteen select soloists from the Chorus will share stories as they sing their favorite Judy tunes. Songs include "Over the Rainbow," "The Trolley Song," "Come Rain or Come Shine," "The Man That Got Away," and "Happy Days are Here Again." Tickets cost $45 and can be ppurchased on GMCWDC's website. 
Morrissey performs at the Anthem on Monday, Nov. 28 at 8 p.m.