March 1, 2019 at 9:00 am EST | by Victor Maung
Taiwan seeks to become first Asia country with same-sex marriage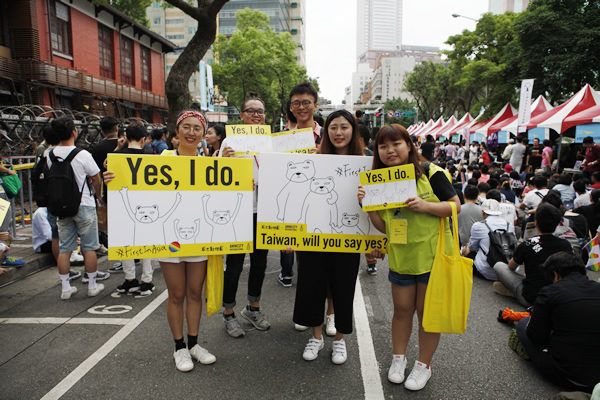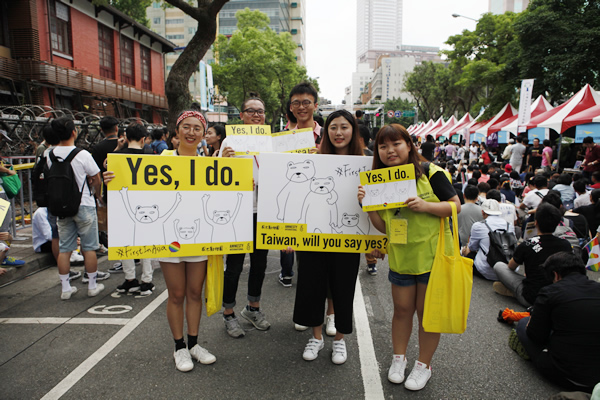 A bill that Taiwan's Cabinet has introduced seeks to make the island the first country in Asia to legalize same-sex marriage, despite voters' rejection of in a nationwide referendum last November.
Taiwan Premier Su Tseng-chang said the bill, which was introduced by her government's Cabinet on Feb. 20, respects the referendum results. But activists says the draft law falls short of expectations and does not fulfill the rights as full marriage.
The bill, called the Enforcement Act of the Judicial Yuan Interpretation No. 748, would give same-sex couples similar legal recognitions and protections that heterosexual married couples receive. Marriage would still be defined under civil law as between a man and a woman.
Su said the historic bill is expected to be enacted by May 24.
Amnesty International Taiwan Director Annie Huang in a statement says the bill falls short of genuine marriage equality in some areas, but it will require future reforms to fully align opposite-sex and same-sex marriage in law.
"This is a huge step forward for marriage equality in Taiwan," said Huang. "The draft law is the first of its kind in Asia to allow same-sex marriage. It sends a strong message to the Taiwanese people and the world that Taiwan chooses love over hate, and equality over discrimination."
Jennifer Lu, chief coordinator of Marriage Equality Coalition Taiwan, told the Washington Blade the bill is a compromise because voters in the referendum didn't necessarily oppose same-sex marriage. She said they rather prefer to see a separate law to allow same-sex marriage instead of amending the current Civil Code, which defines marriage as between a man and woman.
"You can see this result is still not full marriage rights but already fulfill about 95 percent of requirements of heterosexual marriage. But we still think this current progress is a victory for LGBT rights in Asia," said Lu. "We will definitely continue to fight for full marriage right after this bill has been passed."
The draft bill includes provisions on inheritance rights, medical rights, mutual support and financial obligations, adoption of biological children of one spouse and divorce. The rights and obligations applied to opposite-sex couples under the existing regulations in the Civil Code will also be applied to same-sex couples.
The draft law makes the crime of "adultery" applicable to same-sex unions. Taiwan's criminal code allows for a married person who commits "adultery" to be imprisoned for up to a year.
Lu says the only difference from heterosexual marriage under the draft law is co-adoption rights.
"The draft law does not allow married same-sex couples to adopt non-birth child together," she said. "Because Taiwan allows single parent adoption, if one of same-sex couple adopt a child, it will be legally single parent adoption. But, these cases are very rare as Taiwanese people tends to have their own biological child, culturally."
Taiwan is vying with Thailand to become the first country in Asia to endorse same-sex marriage.
The Thai Cabinet last December approved a civil partnership bill, which would allow a Thai citizen who is at least 20-years-old to register their civil partnership with their same-sex partner, share assets and estates and adopt children under the bill. Lu says the Thai bill is for civil partnerships, but the one in Taiwan would apply to the structure of conventional marriage and will refer to same-sex couples as "spouse."
Taiwan's new bill has also been met with criticism from conservative groups, such as Coalition for the Happiness of Our Next Generation, which called the draft "unacceptable." The group have vigorously campaigned to reject same-sex marriage law in the run-up to the referendum.
While Taiwan is lauded as the most progressive country in Asia and a haven for LGBT activism, two initiatives to add same-sex marriage in the Civil Code and gender equality education in schools were both rejected by voters in last year's referendum.