April 27, 2019 at 12:21 pm EDT | by Patrick Folliard
Out actor/singer finds meaning in 'Jubilee'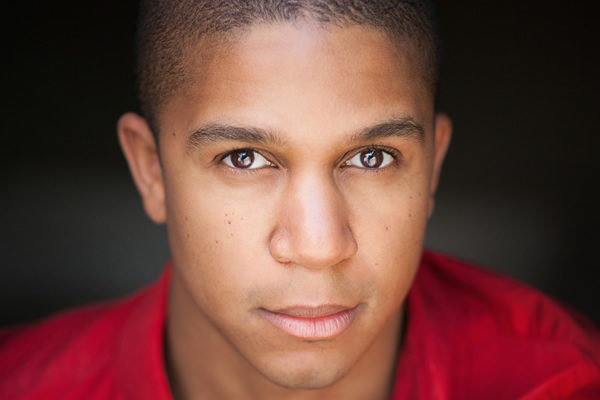 Jubilee 
Though June 2
Arena Stage
1101 Sixth St., S.W.
$41-95
202-488-3300
With "Jubilee" (now premiering at Arena Stage), out actor Jaysen Wright relays a compelling piece of African-American music and social history.
Told mainly through song, the new work, written and directed by Tazewell Thompson, is the story of The Fisk Jubilee Singers, an a cappella ensemble founded in 1871 that introduced spirituals and slave songs to mainstream audiences at home and abroad. Their motivation was to raise money for Fisk University.
"What most impresses me," says Wright, 32. "Though they toured and played for affluent audiences, the young black singers weren't' in it for money and fame. Their intentions were remarkably unselfish. They were doing it in large part for their school."
Wright plays Edmund Walker, a real-life character and one of the original Fisk singers. Edmund was born a slave. He picked cotton with his mother, sought freedom, became literate, attended Fisk University, founded the Jubilee singers and toured with them for five years.
"Beyond these facts, the playwright takes some liberties. In our telling, Edmund is presented as a queer character. After eventually leaving the singers, he lives with a man for the rest of his life. A lot of black folks, myself included, don't know all the details of family history," says Wright who lives with his husband in D.C.'s Park View neighborhood near Columbia Heights. "During slavery, records were incomplete to nonexistent and throughout Reconstruction many former slaves were on the go looking for family."
But where genealogy is missing, the music is a lasting and breathing record of African-American heritage.
Jubilee's music director Dianne Adams McDowell has arranged about 60 spirituals.
"The songs' origins go back to slave ships, plantation fields and behind closed doors where black folks sang in harmony. The songs belonged to everyone but to no one specifically. Eventually various people set down different arrangements and put the songs on paper," Wright says.
Coming into the project, Wright was familiar with some of the music.
"I grew up in the church and sang in choirs but, like a lot of gay kids, at a certain point my sexuality and spiritually seemed at odds, so I stepped away. But you don't entirely leave it behind. My mom passed away on Christmas Eve. At her funeral service, the choir sang so beautifully, it took me back in time. And now I'm privileged to be singing with a talented cast that includes some world class soloists who are choosing to blend for 'Jubilee.'"
A Washington native, Wright attended some of D.C.'s most prestigious private lower schools.
"I was a black kid who grew up in a single-parent house going to school with the offspring of D.C.'s one percent."
He attended high school in Annapolis where drama club became the core of his identity: "I felt awkward in my body, was gay but not out, and didn't know how to relate to people. Stepping into different characters' shoes was very appealing to me."
After attending Grinnell College in Iowa, Wright earned an master's degree in acting from Indiana University.
"My First plays at grad school were a queered 'As You Like It.' I realized not only did I have a future in theater but I could use aspects of my identity in my work."
Career choices and roles have unfolded organically for the affable and talented actor. Many roles are intersections of race and sexuality, he says. Memorable gigs include African-American playwright Tarrell Alvin McCraney's "Choir Boys" and "Wig Out!"; "Take Me Out" in which Wright played a well-built professional athlete grappling with his burgeoning sexuality; and out playwright Stephen Karam's "Sons of the Prophets."
Looking forward, he'd like to reprise the part of Belize, the smart, droll but empathetic drag queen turned nurse in "Angels in America," a part he played as an undergraduate and wants to do professionally.
"People see me as physical and that limits what parts they imagine me doing. But I'm interested in playing super smart, intellectual. These are qualities that I find delicious. It's rewarding to do parts draw on your own experience," he says. "Anytime you share something with the character it's part of your job as an actor to figure out how to make them as human and three dimensional as possible."