May 6, 2019 at 11:32 am EDT | by Michael K. Lavers
Brunei announces death penalty moratorium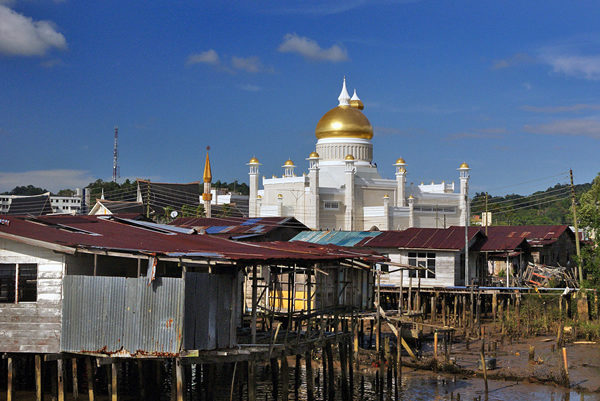 The government of Brunei on Sunday announced it has placed a moratorium on the death penalty in the country.
The New York Times reported Sultan Haji Hassanal Bolkiah made the announcement against the backdrop of widespread international outrage over a provision of Brunei's new penal code based on Shariah law that would impose the death penalty for anyone found guilty of consensual same-sex sexual relations.
The State Department, openly gay U.S. Ambassador to Germany Richard Grenell and U.N. High Commissioner for Human Rights Michelle Bachelet are among those who have sharply criticized the penal code.
Ellen DeGeneres, George Clooney and other celebrities have called for a boycott of the Beverly Hills Hotel and other properties that Bolkiah owns. U.S. Rep. Ilhan Omar (D-Minn.) last week announced plans to introduce a bill that would sanction Brunei under the Global Magnitsky Human Rights Accountability Act, a human rights law former President Obama signed in 2016.
"These laws are anathema to our values as Americans, and must be condemned in the strongest possible terms wherever they occur," wrote Omar in a letter she wrote to other members of the U.S. House of Representatives on April 29. "The new statutes will mark Brunei's LGBT+ community for death simply for being who they are, and loving who they do."
Brunei is a small, oil-rich country on the island of Borneo that has a population of less than 500,000 people.
The country's penal code, which also criminalizes apostasy and adultery, began to take effect in 2014. The death penalty provision came into force on April 3.
A bisexual man in Bandar Seri Bagawan, the Bruneian capital, on April 5 told the Washington Blade the new penal code is "weaponizing religion." A transgender Bruneian woman seeking asylum in Canada with whom the Blade spoke a few days later said her country "would still be a repressive and oppressive nation" without the penal code.
Amnesty International Brunei Researcher Rachel Chhoa-Howard on Monday in a statement described Bolkiah's announcement as "a welcome first step."
"Merely enacting laws with penalties such as stoning and amputation has enabled a hateful and toxic environment," added Chhoa-Howard. "The Brunei authorities must follow suit on the promise that Brunei Darussalam will sign up to the U.N. Convention Against Torture. These reckless, indefensible provisions must be repealed immediately."
Human Rights Campaign Director of Global Partnerships Jean Freedberg echoed Chhoa-Howard.
"HRC notes reports that the sultan of Brunei has declared a moratorium on the death penalty, and while this is an important step we continue to call on him to repeal this draconian law in its entirety and uphold all Brunei's commitments under international law," said Freedberg on Sunday in a statement. "The world has turned its eyes to Brunei in recent months and we urge the countless advocates, activists and organizations who seized this moment to speak out against these human rights abuses to continue to do so."
Freedberg added the "Trump-Pence administration has so far been silent and must finally join the chorus of voices calling for repeal."