June 30, 2019 at 1:32 pm EDT | by Valerie Blake
Stonewalling equality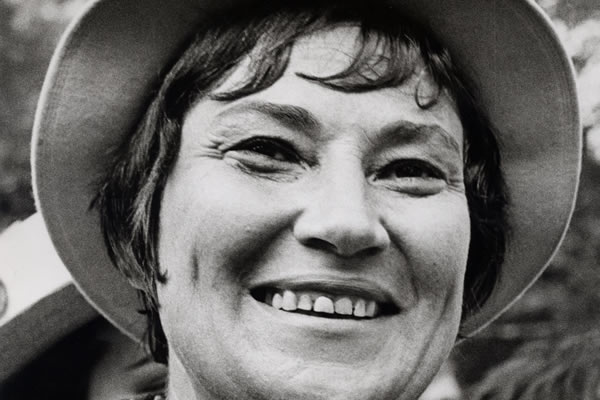 It was 1969 and I was living with my family in a white ranch house in Grosse Pointe Shores, a tony suburb of Detroit. It had been a year since the Detroit riots had taken place following the assassination of Rev. Martin Luther King, Jr. and there was not much left of the city proper.
A gallon of gas cost 19 cents at the cash-only gas station where I filled up my mother's VW Bug. A first-class stamp was 6 cents, the minimum wage was $1.60, and the average annual salary was $6,500. The median price of a house was $25,600 and the median monthly rent for an apartment was $108.
Judy Garland went over the rainbow and "Star Trek" was ending its five-year mission to "boldly go where no man has gone before" after only three years. Instead, men and women went boldly to Woodstock for sex, drugs, and rock 'n roll. Simon and Garfunkel built a "Bridge Over Troubled Waters" and Neil Diamond sang about "Sweet Caroline," a woman who would haunt us in every karaoke bar for the next 50 years.
That summer, while I was innocently making the transition from high school sophomore to junior, the Stonewall riots were taking place more than 600 miles away in Greenwich Village. Later that year, the Washington Blade (as the Gay Blade) began publication.
I was a bit too young then to have formed political opinions, but in 1971, when the Equal Rights Amendment (ERA) was introduced by U.S. Rep. Martha Griffiths (D-Mich.), I joined the National Organization for Women (NOW) and wrote poetry about Betty Friedan.
The Amendment read: "Equality of rights under the law shall not be denied or abridged by the United States or by any State on account of sex." It seems an innocuous statement, but it sparked a national debate, with one faction arguing that its passing would result in men and women having to share bathrooms (sound familiar?). Forty-seven years later, it has not been ratified.
The Equality Act of 1974 was introduced by U.S. Reps. Bella Abzug and Edward Koch (D-N.Y.) and was the first federal legislation that would have added sexual orientation to the 1964 U.S. Civil Rights Act, making it illegal to discriminate against gays and lesbians. It never passed.
The history of discrimination in housing isn't new. Even in D.C., which we think of as progressive, there were deed restrictions and racial covenants during the first half of the 20th century that prevented homeowners from selling to African Americans in such areas as Mount Pleasant, Columbia Heights, Petworth, Park View, and Bloomingdale.
We saw steering — the process of guiding a buyer to or away from certain areas based on the racial makeup of those areas — and redlining, where lenders would either charge more for mortgage loans or not make them at all in portions of the city that they outlined in red on a map. Forty years after being banned, I believe redlining played a role in the housing crisis of 2008.
Blockbusting was a practice used by unscrupulous real estate agents and developers to encourage white residents to sell their homes at below market prices because "they" (certain races, religions, nationalities, etc.) were invading the border neighborhood. The houses were then resold at a substantial profit to minorities looking to escape inner city blight.
When I first started selling real estate in 1998, you could follow the progression of rainbow flags from a Dupont Circle condominium to a Capitol Hill rowhouse, to a detached American Foursquare in 16th Street Heights. Now, when a potential client asks where the Gayborhood is, I can pull out a map of the District (yes, I still have one) and say, "Close your eyes and point."
The Equality Act, recently introduced as H.R. 5 in the 116th Congress, would again seek to amend the U.S. Civil Rights Act of 1964 to protect LGBTQ people from discrimination in housing, employment and public accommodations based on sexual orientation and gender identity. It has moved quick as a bunny through the House, only to have the Senate be slow as a turtle to consider it, while state and local governments work actively to promote the very discrimination the Equality Act is designed to prevent.
Nevertheless, the real estate agents whom I respect and admire will celebrate the spirit and the accomplishments of those who began their fight for recognition and equal rights 50 years ago at the Stonewall Inn. Heck, I'll even bake a cake for the occasion.
Valerie M. Blake is a licensed Associate Broker in D.C., Maryland and Virginia and Director of Education & Mentorship at RLAH Real Estate. Call or text her at 202-246-8602, email her at DCHomeQuest.com, or follow her on Facebook at TheRealst8ofAffairs.