Stonewalling equality
Discrimination in housing isn't new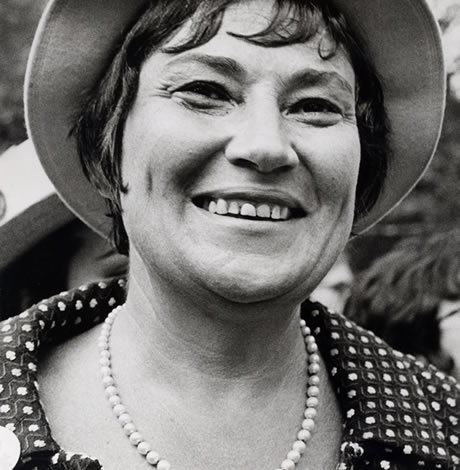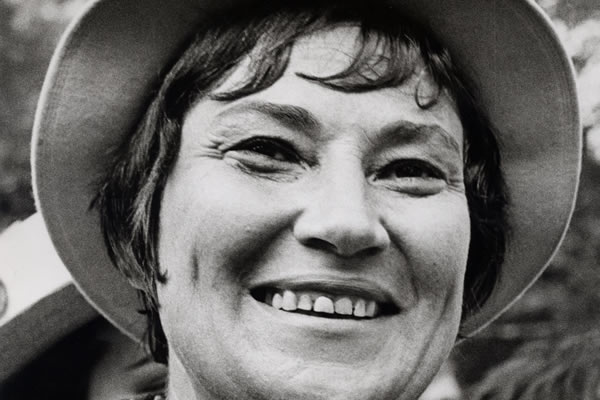 It was 1969 and I was living with my family in a white ranch house in Grosse Pointe Shores, a tony suburb of Detroit. It had been a year since the Detroit riots had taken place following the assassination of Rev. Martin Luther King, Jr. and there was not much left of the city proper.
A gallon of gas cost 19 cents at the cash-only gas station where I filled up my mother's VW Bug. A first-class stamp was 6 cents, the minimum wage was $1.60, and the average annual salary was $6,500. The median price of a house was $25,600 and the median monthly rent for an apartment was $108.
Judy Garland went over the rainbow and "Star Trek" was ending its five-year mission to "boldly go where no man has gone before" after only three years. Instead, men and women went boldly to Woodstock for sex, drugs, and rock 'n roll. Simon and Garfunkel built a "Bridge Over Troubled Waters" and Neil Diamond sang about "Sweet Caroline," a woman who would haunt us in every karaoke bar for the next 50 years.
That summer, while I was innocently making the transition from high school sophomore to junior, the Stonewall riots were taking place more than 600 miles away in Greenwich Village. Later that year, the Washington Blade (as the Gay Blade) began publication.
I was a bit too young then to have formed political opinions, but in 1971, when the Equal Rights Amendment (ERA) was introduced by U.S. Rep. Martha Griffiths (D-Mich.), I joined the National Organization for Women (NOW) and wrote poetry about Betty Friedan.
The Amendment read: "Equality of rights under the law shall not be denied or abridged by the United States or by any State on account of sex." It seems an innocuous statement, but it sparked a national debate, with one faction arguing that its passing would result in men and women having to share bathrooms (sound familiar?). Forty-seven years later, it has not been ratified.
The Equality Act of 1974 was introduced by U.S. Reps. Bella Abzug and Edward Koch (D-N.Y.) and was the first federal legislation that would have added sexual orientation to the 1964 U.S. Civil Rights Act, making it illegal to discriminate against gays and lesbians. It never passed.
The history of discrimination in housing isn't new. Even in D.C., which we think of as progressive, there were deed restrictions and racial covenants during the first half of the 20th century that prevented homeowners from selling to African Americans in such areas as Mount Pleasant, Columbia Heights, Petworth, Park View, and Bloomingdale.
We saw steering — the process of guiding a buyer to or away from certain areas based on the racial makeup of those areas — and redlining, where lenders would either charge more for mortgage loans or not make them at all in portions of the city that they outlined in red on a map. Forty years after being banned, I believe redlining played a role in the housing crisis of 2008.
Blockbusting was a practice used by unscrupulous real estate agents and developers to encourage white residents to sell their homes at below market prices because "they" (certain races, religions, nationalities, etc.) were invading the border neighborhood. The houses were then resold at a substantial profit to minorities looking to escape inner city blight.
When I first started selling real estate in 1998, you could follow the progression of rainbow flags from a Dupont Circle condominium to a Capitol Hill rowhouse, to a detached American Foursquare in 16th Street Heights. Now, when a potential client asks where the Gayborhood is, I can pull out a map of the District (yes, I still have one) and say, "Close your eyes and point."
The Equality Act, recently introduced as H.R. 5 in the 116th Congress, would again seek to amend the U.S. Civil Rights Act of 1964 to protect LGBTQ people from discrimination in housing, employment and public accommodations based on sexual orientation and gender identity. It has moved quick as a bunny through the House, only to have the Senate be slow as a turtle to consider it, while state and local governments work actively to promote the very discrimination the Equality Act is designed to prevent.
Nevertheless, the real estate agents whom I respect and admire will celebrate the spirit and the accomplishments of those who began their fight for recognition and equal rights 50 years ago at the Stonewall Inn. Heck, I'll even bake a cake for the occasion.
Valerie M. Blake is a licensed Associate Broker in D.C., Maryland and Virginia and Director of Education & Mentorship at RLAH Real Estate. Call or text her at 202-246-8602, email her at DCHomeQuest.com, or follow her on Facebook at TheRealst8ofAffairs.  
City inspection codes: How easy is it to fail?
Be sure to check ventilation, smoke detectors, and more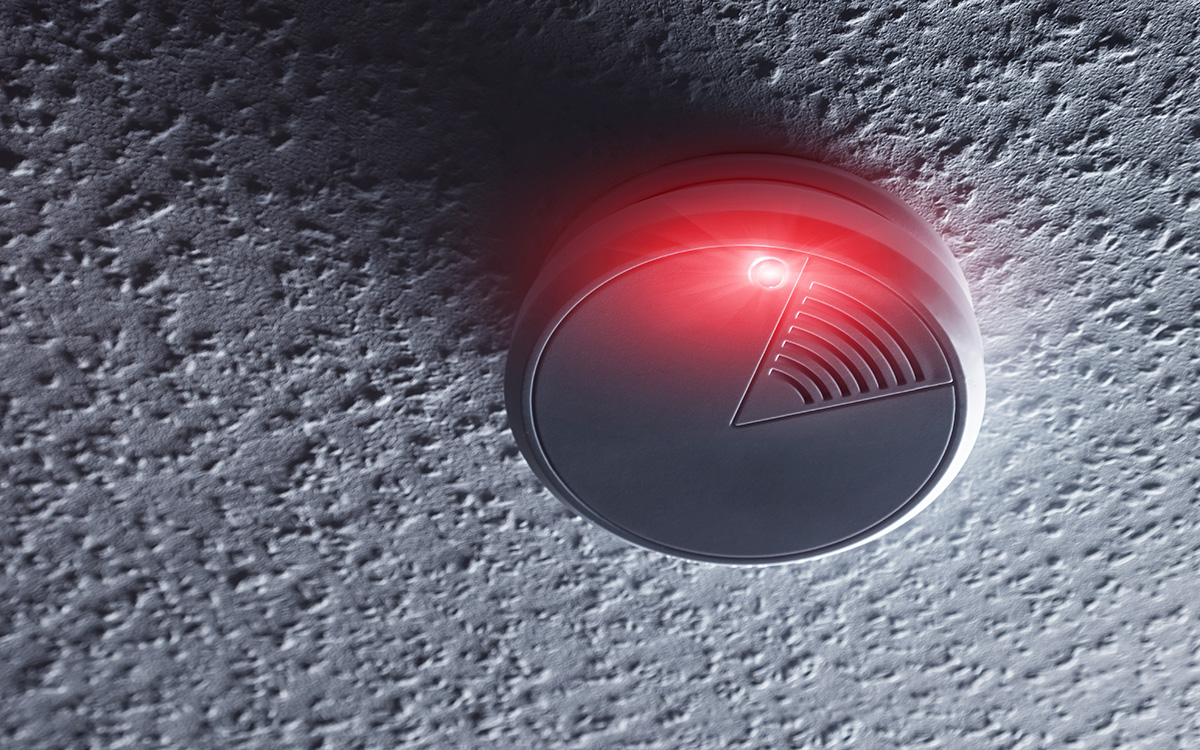 In the District of Columbia, rental properties are required to meet certain health and safety standards. These standards are set by the District's Department of Consumer and Regulatory Affairs (DCRA).
If you own a rental property in the District of Columbia, you may be required to have your property inspected by the DCRA to ensure that it meets these standards. The inspection process typically involves a DCRA inspector visiting the property and checking for any hazards or code violations.
It's important to make sure that your property is in good condition and meets the District's health and safety standards, as failing a rental property inspection can have serious consequences. If your property fails the inspection, you may be required to make repairs or upgrades in order to bring it into compliance. If you are unable to do so, you may be forced to stop renting out the property until the necessary repairs are made.
Overall, the likelihood of failing a rental property inspection in the District of Columbia will depend on the condition of your property and whether it meets the applicable health and safety standards. To minimize the risk of failing an inspection, it's important to keep your property well maintained and address any potential hazards or code violations as soon as possible.
In the District of Columbia, landlords are responsible for maintaining their rental properties in a safe and habitable condition. If a rental property is not in compliance with the city's health and safety standards, the landlord may be cited for code violations.
Some common code violations that landlords in the District of Columbia may be cited for include:
• Lack of adequate heating or ventilation: Landlords are required to provide sufficient heating and ventilation systems to ensure the health and safety of their tenants.
• Electrical or plumbing issues: Landlords are responsible for ensuring that their properties have functional electrical and plumbing systems. All plumbing fixtures must be properly sealed, in other words, no holes in the walls. All water heaters require pressure relief valves
Structural issues: Landlords must maintain their properties in a safe and structurally sound condition.
Pest infestations: Landlords are required to address and eliminate pest infestations in their rental properties.
Lack of smoke detectors: Landlords are required to install and maintain smoke detectors in their rental properties. Detectors must be placed 36" from ceiling fan blades and away from the path of the HVAC registers.
Proper locks: All exit and security gate locks must be easy to operate and must not require a key to exit.
It's important for landlords in the District of Columbia to be aware of these and other code violations and take steps to ensure that their properties are in compliance with the city's health and safety requirements.
Scott Bloom is senior property manager and owner, Columbia Property Management. For more information and resources, go to www.ColumbiaPM.com.
Top tax benefits of homeownership
Mortgage interest, property tax deductions, and more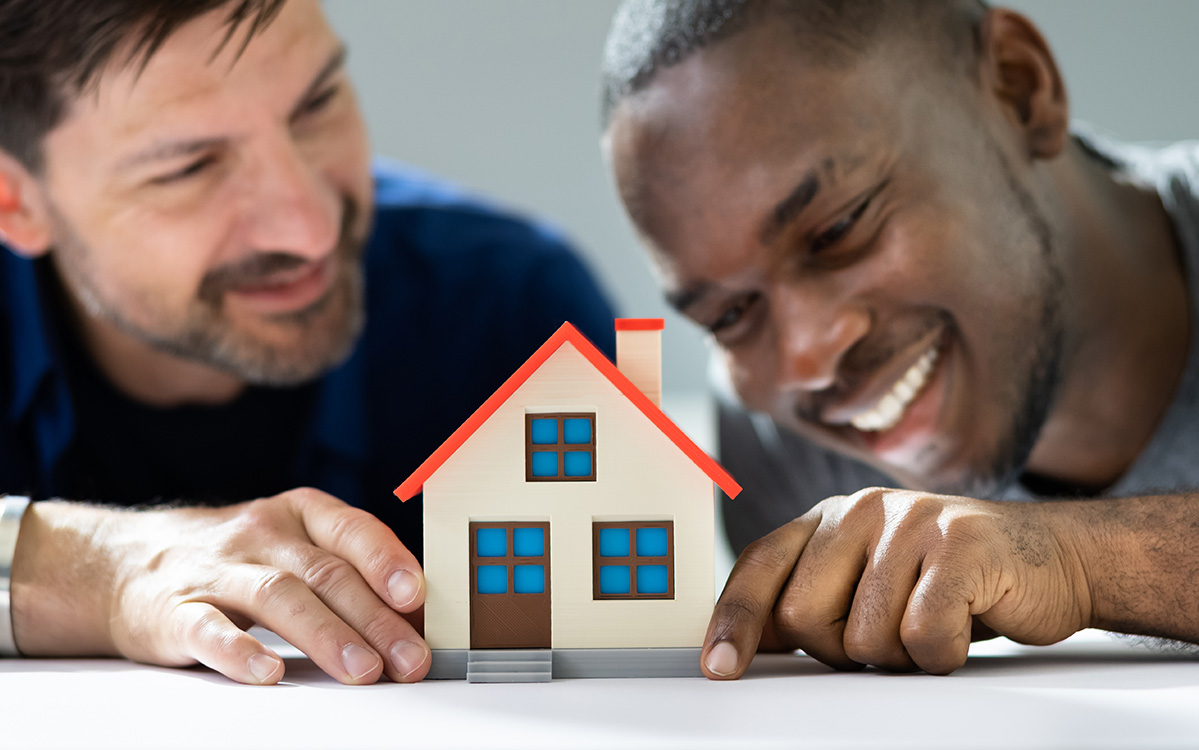 As we are closing out 2023 and getting ready to start 2024, now is a good time to review what tax benefits most homeowners are getting. There are several categories that you can look at to see if you will benefit from being a homeowner. According to RocketMortgage.com, here are some of them:
Mortgage interest. Most newer homeowners are paying more on the interest in their monthly mortgage payment than on the principal, so this could be a big tax benefit.
Home equity loan interest – HELOC (home equity line of credit) loans are like a 2nd mortgage on your home. Many homeowners can use it to make upgrades to their house and interest on these loans is deductible if you used it for that purpose.
Discount points – for those of you that purchased in the last year or so these may apply, as these are the price paid to lower an interest rate on a loan.
Property taxes – depending on where you live, your state and local property taxes may be a big source of tax deductions for you.
Necessary home improvements – even if you did not use a HELOC to improve your home, some of your expenses in this category may be deductible.
Home office expenses – as more and more people are working from home, this should not go unexamined in your search to find tax deductions.
Capital Gains – a capital gain is the difference between the value of a home when you sold it versus when you borrowed it. So, if you sold your home for a significant profit and did not roll over those gains into a new property within a short period of selling the old property, then ask your tax professional up to which amount of these profits are not taxable.
We asked Tina Del Casale ([email protected]), a DMV-area lender with Sandy Spring Bank, what she thought about the tax benefits of homeownership, and here is her answer:
"Most homeowners wish they knew sooner that most every major home improvement can reduce your future capital gains when you are ready to sell your home. While the deduction for a single person is $250,000, and for married couples is $500,000, the DMV has seen property appreciation that outpaces those numbers. So keep ALL your receipts for replacement items like your HVAC, windows, doors, roof, major landscaping and updating bathrooms and kitchens. You will thank me later! Of course most importantly consult a tax adviser for up-to-date information!"
Please don't hesitate to reach out to either of us if you have more questions and happy holidays! Let's get you home for the holidays.
Joseph Hudson is a Realtor with the Rutstein Group of Compass. Reach him at 703-587-0597 or [email protected].
Celebrating friends and family at Thanksgiving
The kitchen is always a bustling hub during this festive season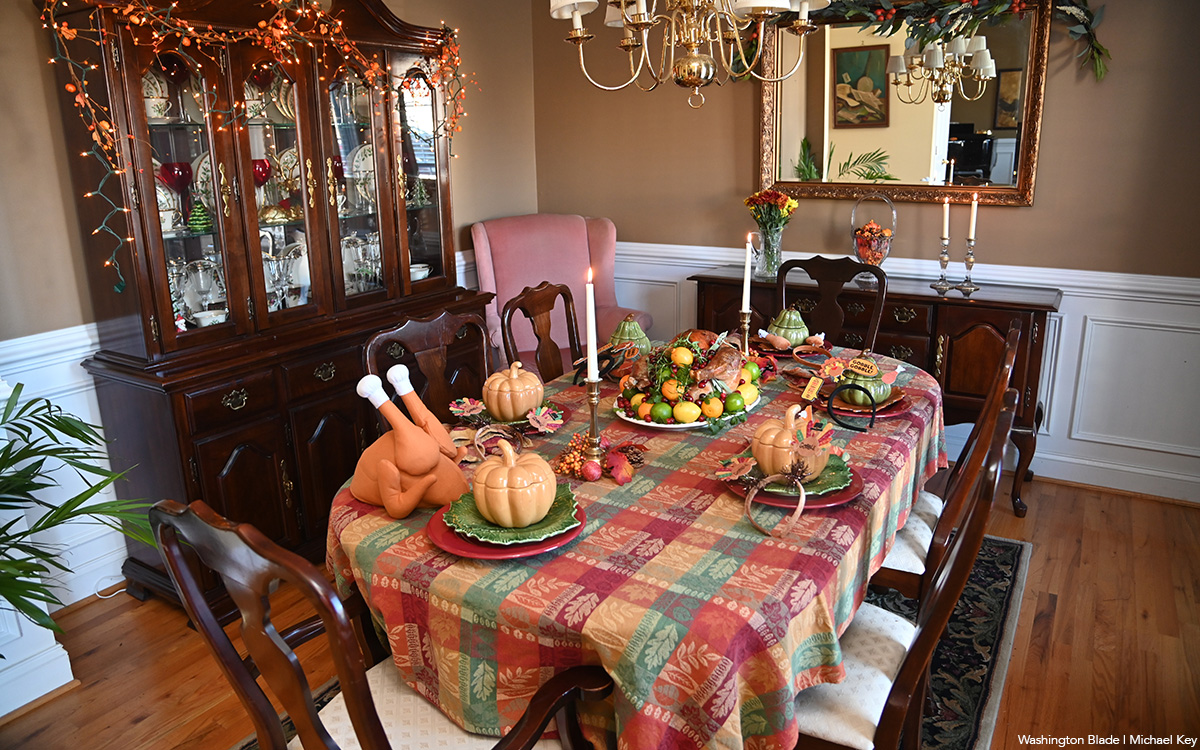 By the time you read this article, you will likely have filled up on turkey, dressing, gravy and pumpkin pie. Perhaps you have unbuttoned the top button on your pants or are lounging in your sweats, watching football, playing board games, reading a new book, or braving the crowds at the shops on Black Friday.
Maybe this is the day you buy a Christmas tree or bring one out of your storage area, intent on spending the weekend decorating and drinking hard cider. Perhaps you are celebrating Thanksgiving (or Friendsgiving) at someone else's home, or they may have come to your place, where you will be the gracious host.
Whatever your plans, Thanksgiving should be a time of gratitude and appreciation, offering a wonderful opportunity to reflect on the treasures within the sanctuary of our homes and the people who inhabit them, ruminating on things you are thankful for.
Wherever you are and whatever your role, the kitchen is always a bustling hub during this festive season and holds an abundance of reasons to be thankful. It's where the aromas of childhood family recipes waft through the air, promising a delectable feast and a weekend of leftovers. The communal act of preparing meals together can foster bonds that remind us of the importance of laughter and togetherness.
Within the walls of our homes lie spaces of relaxation and repose. The warmth of a cozy fireplace crackling softly, casting a gentle glow upon the walls, invokes a sense of comfort. It's a haven that shields us from the briskness of the outside world and encourages moments of reflection.
The soft embrace of a well-worn armchair or the inviting ambiance of a comfy sofa offer respite from the demands of the day. These items are more than just furniture; they become the cocoons where we can decompress and rejuvenate our spirits.
The belongings in your home, according to Marie Kondo, should spark joy. There may be a family heirloom passed down through generations, a gift from a special someone, or a shelf lined with well-worn and oft-read books that transport us to different worlds. These items, each holding a story or a memory, add richness and depth to the tapestry of our lives and the personality of our homes.
Outside, the surroundings also contribute to a sense of pride and accomplishment. The beauty of a well-tended garden, the soothing rustle of leaves in the wind, or the sight of a breathtaking sunset from the porch remind us of nature's glory. These outdoor spaces offer a retreat, a canvas for moments of quiet contemplation and appreciation for the world around us.
For those embracing a full house during the holidays, ingenuity transforms shared spaces into impromptu sleeping quarters. Nooks and alcoves are repurposed, made comfortable with privacy screens or curtains, ensuring a sense of personal space in otherwise communal areas.
Pull-out sofas in the living room transform seamlessly into slumber zones, outfitted with pillows and extra blankets. Air mattresses can turn any available space—a study, a home office, or even a cleared-out corner—into a peaceful resting place. The hidden Murphy bed has also resurfaced as a viable alternative and, if you're really crowded, consider a hotel or Airbnb – for yourself or for your guests.
The essence of hospitality lies not only in the physical comforts but also in the graciousness of hosts. A warm welcome and attentiveness to guests' needs contribute to the overall experience that transcends mere sleeping arrangements, creating an atmosphere of connection and camaraderie.
Beyond the confines of the designated sleeping quarters, the true magic of hosting overnight guests during the holidays lies in the shared moments, the spirit of togetherness, and often, the ability to hold one's tongue during uncomfortable conversations. Instead, laughter echoing through the halls, late-night chats by the fireside, and the joy of being together should evoke the true essence of the season.
Whether you live in an apartment, a condo, a house, or are meeting in another location, it is family, friends, and neighbors who fill our lives with love, support, and companionship. Their reminiscences and shared experiences enrich our lives and make our homes not just a series of rooms, but places to forge new memories.
So, what are you thankful for? Me, I'm grateful that I have a roof over my head and healthy food to eat when others have none. I am thankful to have helped many clients find housing amid the neighborhoods of the DMV. I am delighted to have beloved pets to keep my spirits up.
But most of all, I'm thrilled that I don't have to cook.
Valerie M. Blake is a licensed Associate Broker in D.C., Maryland, and Virginia with RLAH Real Estate / @properties. Call or text her at 202-246-8602, email her via DCHomeQuest.com, or follow her on Facebook at TheRealst8ofAffairs.