August 29, 2019 at 2:40 pm EDT | by Aila Alvina Boyd
The case for moderate LGBTQ 2020 Democrats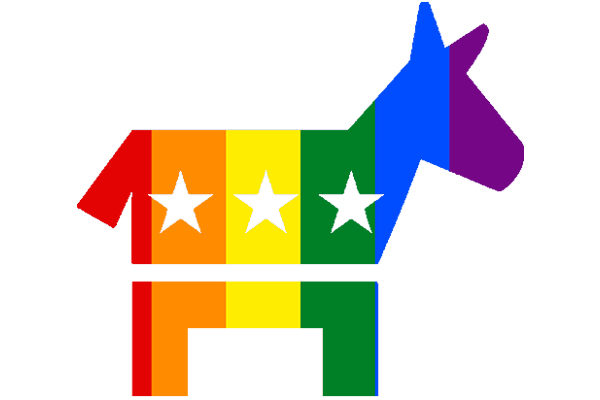 The 2020 Democratic primary election is heating up, which is causing thousands of other important elections that are coming up next year, and in some cases this November ― congressional, gubernatorial, state house, town council, and even school board―to be criminally overlooked.
It's safe to assume that many of the candidates who will toss their hats into the ring in an attempt to help the Democratic Party continue the momentum of last November will be candidates who identify as LGBTQ. Although Mayor Pete Buttigieg has been holding his own in the crowded presidential primary field, LGBTQ candidates should expect uphill battles. 
The key seats that the Democratic Party will need to win in order to inch closer toward either establishing or solidifying majorities are mostly in moderate and conservative districts. Because of that, if LGBTQ candidates want to be part of the solution, they're going to have to downplay identity issues and instead campaign hard on the universal policies that affect voters no matter their sexual or gender identities. Also, as voters we're going to have to accept the fact that not all of the LGBTQ 2020 candidates will be "queer enough" for us.
Examples of LGBTQ candidates who have run in, and won, historically moderate and conservative districts are limited; however, the way in which those who have done so should be studied by the current crop of potential LGBTQ 2020 candidates. 
Despite not receiving the coveted endorsements of Sen. Bernie Sanders and Rep. Alexandria Ocasio-Cortez, like her most formidable primary challenger Brent Welder, lesbian Rep. Sharice Davids managed to turn Kansas' 3rd congressional district blue for the first time since former Rep. Kevin Yoder claimed the seat for Republicans during the 2010 midterm election. Davids certainly can't be mistaken for a conservative, but she has successfully managed to eke out a comfortable perch for herself as a pragmatist. Pragmatism above all else is something that the vast majority of independent voters—the voters who largely decide elections in moderate districts—want from candidates because it shows that they value compromise over partisanship.
Gay Rep. Sean Patrick Maloney's defeat of former Rep. Nan Hayworth in 2012 for New York's 18th congressional district was undoubtably aided by his decision to position himself as a moderate. By focusing on helping the middle class instead of championing corporate tax cuts, he was able to more broadly appeal to the district's constituents than Hayworth, who seemed to get swallowed up in the Tea Party's unabashed love of stoking cultural resentment despite the fact that she largely avoided taking forceful stances on polarizing issues.
Bisexual Rep. Katie Hill contributed to the Democratic Party's success in winning back the House of Representatives last November by flipping California's 25th congressional district by making healthcare, getting big money out of politics, and rebuilding the middle class her major campaign issues ― issues that unquestionably touch the lives of all Americans no matter their race, gender, nationality or sexual orientation.
Del. Danica Roem, the first openly transgender individual to be seated in a state legislature, won her seat in the Virginia House of Delegates in 2017 by running on a platform that centered around the universal issue of fixing problematic roads. Unlike former Del. Bob Marshall, who campaigned on divisive rhetoric by referring to Roem with male pronouns and touting his record of authoring homophobic and transphobic bills, Roem put her nose to the grindstone and showed a dedication to being a problem solver.
Although it's unpopular to call for moderation in a climate that seems to feed off of the leftist policies that are being forwarded by Sens. Elizabeth Warren and Sanders, we need to be realistic and keep our eyes on the races and candidates that aren't flashy because they will end up mattering more in the long run. House Speaker Nancy Pelosi had it right back in April when she said that a glass of water could win in districts like her own and the one represented by Ocasio-Cortez as long as it had a "D" next to it on the ballot. Districts like Davids,' Maloney's, Hill's, and Roem's should be the focus because our futures are dependent upon Democratic majorities.
Aila Alvina Boyd is a writer based in Ararat, Va.