November 29, 2019 at 8:50 am EST | by Lou Chibbaro Jr.
Judge releases suspect in murder of trans man until 2021 trial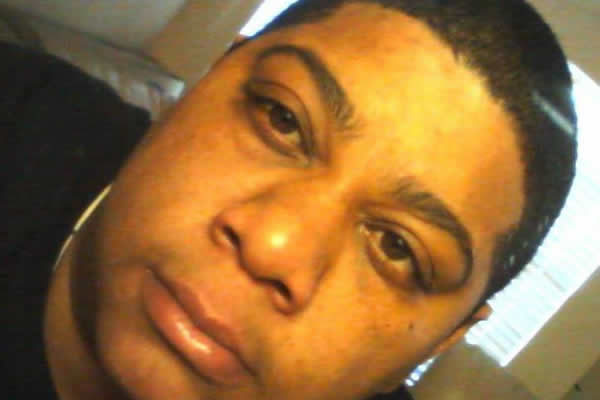 A 42-year-old D.C. transgender man was shot in the head execution style on March 1, 2017 and died from the gunshot wound more than four months later on July 21, 2017 in an incident that D.C. police and prosecutors with the U.S. Attorney's Office have yet to identify as an anti-transgender murder.
In a development that shocked and horrified the victim's mother and other family members, a D.C. Superior Court judge earlier this month agreed to release District resident Jordan Smith, 32, who was indicted on a charge of First Degree Murder While Armed for the murder of Akihs Gaius Green, while he awaits his trial that has been scheduled for July 2021.
Court records show that Judge Craig Iscoe released Smith into his mother's custody under a court-ordered "high intensity" supervision program that Iscoe said Smith qualifies for under D.C. law.
The victim's mother, Vickie McNeal, contacted the Washington Blade about the case last week, saying she wanted to inform the community that her former daughter who at first identified as a lesbian lived his life as a man for the past 20 years. She said he was in the process of preparing for 'chest reassignment surgery' at the time of his death.
McNeal said she believes prosecutors have not been aggressive enough in opposing Smith's release while he awaits his trial. The trial was initially scheduled for this month but was postponed until July 21, 2021. She said she also faults police and prosecutors for failing to declare the murder to be what she believes it was – an anti-transgender and anti-gay hate crime.
"He is homophobic and transgender phobic," McNeal said of Smith, who she said she has learned about from victim Green's circle of friends who knew Smith as did Green.
A spokesperson for the U.S. Attorney's Office, in response to a request from the Washington Blade, said she would make inquiries with prosecutors to see if they will comment on the case, including on McNeal's criticism of the prosecutors. But the spokesperson, Kadia Koroma, said the office usually does not comment on pending cases.
Lt. Brett Parson, who oversees the D.C. Police LGBT Liaison Unit, reiterated what he says is the department's longstanding policy on disclosing the sexual orientation or gender identity of crime victims.
The department's practice, he said, is "to avoid disclosing information that might reveal the sexual orientation, gender identity or expression of anyone involved in a case we may be investigating, unless we believe that information is necessary to increase public safety."
An arrest affidavit prepared by a police homicide detective and filed in D.C. Superior Court at the time of Smith's arrest says Green had been staying at the Southeast D.C. apartment where Smith was living with his girlfriend, who is identified in the affidavit as Witness 2. The affidavit says Witness 2 told a security guard who she approached at the time of the shooting that Smith and Green got into an argument and Smith pulled out a gun.
She told the unarmed security guard she heard three gunshots, the affidavit says, stating the guard told police she was hysterical when he spoke with her and she was wearing pants and a bra with no outer shirt. According to the affidavit, she and the guard returned to her apartment at 212 Wayne Pl., S.E. and found Green unconscious suffering from at least one gunshot wound. It says Smith was not present in the apartment.
The affidavit says a third witness, identified only as Witness 3, told police Witness 2 told Witness 3 she saw Smith shoot Green. But Witness 2, when interviewed again by detectives, denied she said that, the affidavit says. It says Witness 2 told detectives she was high on PCP and could not remember exactly what had happened.
Based on evidence obtained by detectives during a seven-month investigation, D.C. police on Oct. 25, 2017 obtained a warrant for Smith's arrest on a charge of Second Degree Murder While Armed.
Nine months later, on July 24, 2018, prosecutors with the U.S. Attorney's Office persuaded a Superior Court grand jury to indict Smith on the elevated charge of First Degree Murder While Armed and two additional charges – Possession of a Firearm During a Crime of Violence and Unlawful Possession of a Firearm.
In his Facebook page, which his brother has continued to maintain as a memorial site, the victim identified himself as Akihs Gaius Green. McNeal said he also was known by friends and family members by the nickname Pinky.
From the time of the March 2017 shooting through today, D.C. police statements and all court records continue to identify Green by his female birth name of Yashika K. Green. Although transgender activists have called on law enforcement officials and the media never to disclose a transgender person's previous birth name — or "dead" name — the Blade has decided to disclose Green's birth name because it is part of the public record and is the only means through which the case can be followed in court proceedings.
In a July 22, 2017 statement, D.C. police first announced that a Southeast D.C. resident who they identified as Yashika Green was fatally shot inside a residence on the 200 block of Wayne Place, S.E. shortly before police arrived at 12:46 a.m. on Wednesday, March 1, 2017.
"Upon arriving on the scene, members located an adult female inside a residence suffering from a gunshot wound," the police statement says. "DC Fire and EMS transported the victim to an area hospital where she was admitted in critical condition," says the statement.
"On Saturday, July 21, 2017 the victim succumbed to her injuries and was pronounced dead," it says, adding the Office of the Chief Medical Examiner performed an autopsy the following day and ruled the death a homicide from the gunshot wound.
Smith had been held in jail since the time of his arrest in October 2017 by another judge on grounds that he posed a danger to the community as well as a danger to one of the lead witnesses in the case if he were to be released.
The judge currently assigned to the case, Craig Iscoe, stated in a Sept. 13, 2019 ruling that he was required under D.C. law to release Smith initially to a halfway house in August 2019 and later to the custody of his mother under the High Intensity Supervision Program. He pointed out that the law calls for the release of a defendant charged with a felony such as murder pending trial if prosecutors cannot provide evidence showing there was a "substantial probability" to believe the defendant has committed the offense he or she is charged with.
Iscoe stated in his ruling that Smith's defense attorneys, Mani Golzari and Sylvia Smith, succeeded in showing that new evidence emerged based on conflicting statements by a key prosecution witness, Witness 2. He said the new evidence combined with a recent D.C. Court of Appeals ruling that raised the threshold for holding a defendant in jail while awaiting trial meant that "substantial probability" no longer existed that Smith committed the murder.
The judge noted that prosecutors have established a lower threshold of "probable cause" that Smith committed the murder, which enables the case to continue to a trial but is insufficient to require Smith be held in jail while he awaits his trial.
Motive unclear
Despite the strong belief by Vickie McNeal, Green's mother, that the motive for the murder was anti-trans hatred by defendant Smith, none of the court charging documents filed by prosecutors or the arrest affidavit prepared by homicide detectives raises the issue of a hate crime.
However, the affidavit, without saying so directly, suggests that jealousy by Smith might have played a role in the murder. The affidavit says Smith agreed to a "voluntary" interview with homicide detectives prior to his arrest and disclosed details of his relationship with victim Green and his girlfriend, Witness 2. He acknowledged that he was living at his girlfriend's apartment at the time of the murder. The affidavit says Green appears to also have been staying at the apartment at the time.
"Mr. Smith reported that his girlfriend had told him in the past that she and the decedent were previously involved in a lesbian relationship but are now just friends," the affidavit says he told detectives. "Mr. Smith reported that both the victim and his girlfriend would smoke PCP laced cigarettes and he did not like it," the affidavit states.
Meanwhile, the affidavit further states that Witness 1, the security guard, told police Witness 2 "uttered words to the effect of 'He has a gun. He has a gun," "He caught us," "I heard three gunshots," and "He sped off."
The affidavit does not say whether detectives attempted to follow up on Witness 2's statement that "He caught us" to find out if Smith caught his girlfriend and Green engaging in affection or sexual behavior or whether he caught the two smoking PCP laced cigarettes as Smith told detectives he was concerned about in his interview with the detectives months later.
McNeal told the Washington Blade any suggestion that Green was romantically interested in Smith's girlfriend is a "complete lie." According to McNeal, Green, who she continues to refer to as her daughter even though she says she and her husband have always accepted their former daughter "for who she was," said that Green told her in the past that Smith's girlfriend "is not her type."
"She was never romantically involved with that woman," McNeal said in referring to Green. As far as McNeal is concerned, the motive for the murder was "hate" and prosecutors are remiss in not pursuing that in court.
Veteran D.C. defense attorney Cheryl Stein, who specializes in criminal cases, told the Blade this week that it is not unusual for trials to be scheduled a year and a half or longer when postponed from an earlier trial date. She said the delays are due to a backlog in criminal trials for felony cases such as First and Second Degree murder cases.
Stein, who reviewed the court record in defendant Smith's case, said the arrest affidavit and court filings by defense attorneys show that Witness 2's statements reported in the arrest affidavit conflict to some degree with what she said when she testified before the grand jury, a development that presents a clear problem for prosecutors. Defense attorneys, Stein said, were certain to raise those conflicting statements at the trial before a jury.
The defense attorneys, who are with the D.C. Public Defender Service, couldn't immediately be reached for comment. Public Defender Service attorneys almost always refuse to talk to the press about pending cases.