December 13, 2019 at 2:45 pm EST | by John Paul King
Queer ally Dua Lipa releases new single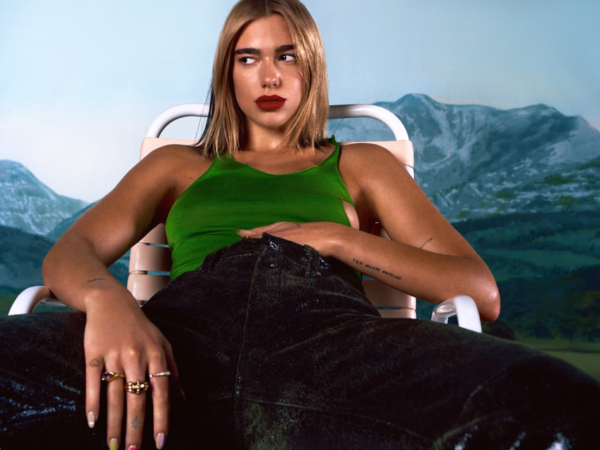 LGBTQ ally Dua Lipa has released a new single from her current hit album, "Future Nostalgia."
The UK songstress has been a queer fan-favorite since the early days of her career, when she released the singles "Be the One" and "Last Dance," as explained in a recent article from the website, Means Happy.
Speaking to the site, an 18-year old London fan named Tom, who identifies as gay, said, "The gays definitely caught onto her first. Going to her concerts before and after "New Rules" was funny because before it was like 90% gays. After it was like a 50-50 gay-straight mix. I don't think there's been a British pop girl like her in a while. It was something that we wanted.
"I also think that because she's young, she's very relatable to us, especially on social media," said Tom, who has seen Dua live six times. "That's something that definitely appealed to me."
The singer made headlines last year after she spoke up in support of fans ejected from her concert in Shanghai for holding up banners in support of LGBTQ rights, saying in a tweet, "I will stand by you all for your love and beliefs and I am proud and grateful that you felt safe enough to show your pride at my show. What you did takes a lot of bravery. I always want my music to bring strength, hope and unity. I was horrified by what happened and I send love to all my fans involved."
She is slated to appear at Sydney's 2020 Gay and Lesbian Mardi Gras.
The new single, which is the title track from "Future Nostalgia," is the follow up to the runaway success of her last single "Don't Start Now," which has has seen over 240m streams to date and sold over 1 million copies as well as getting its live debut on "The Graham Norton Show." It's described in the press material as, "A pure slice of 80s influenced brilliance," that "drops more hints towards her forthcoming album and the next exciting era of her career."
Of the track, Dua says: " 'Future Nostalgia' is my album title track and is a little something to tide you over till the New Year. I wrote this one with Jeff Bhasker and Coffee one afternoon in LA. It's all playful and fun and not taking ourselves too seriously but we loved it so much we wanted to share it with you."
Dua's debut 2015 album has eclipsed 4 million sales worldwide and spawned over 40 million single sales. It is officially the most streamed album by a female artist in Spotify history. She is also the youngest artist ever to hit 1 billion views on YouTube and has won 3 BRITS – for British Female Artist, British Breakthrough Artist in 2018 and Best British Single for "One Kiss" with Calvin Harris in 2019 – along with Grammys for Best New Artist and Best Dance Recording for "Electricity," her collaboration with Silk City. She also opened the 2019 MTV EMA Awards with a breathtaking performance of last single "Don't Start Now" in Saville, Spain.
You can listen to the new track below.