Judith Light to be honored and Lilly Singh to host at GLAAD Media Awards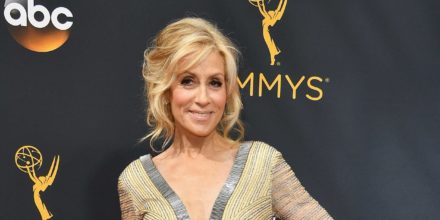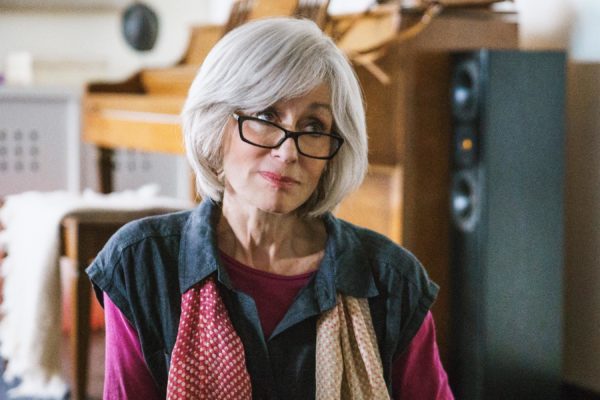 Actress Judith Light will be the recipient of GLAAD's Excellence in Media Award, the LGBTQ media advocacy group announced on Tuesday.
The honor will be presented at the 31st Annual GLAAD Media Awards on March 19. According to GLAAD, the Excellence in Media Award is presented to "media professionals who have made a significant difference in promoting acceptance of LGBTQ people." Recipients from recent years include Ava DuVernay, Robert De Niro, Kelly Ripa, Patti LaBelle, Debra Messing, Tyra Banks, Julianne Moore, Glenn Close, Barbara Walters, Joy Behar, Billy Crystal, and Diane Sawyer.
The organization also announced that Lilly Singh, openly bisexual executive producer and host of NBC's "A Little Late with Lilly Singh," will serve as host of the Awards, which are set to take place at the Hilton Midtown in New York.
"Judith Light stood up for and with LGBTQ people when others in media and entertainment refused to speak up, and she has never left our side," said GLAAD President and CEO Sarah Kate Ellis in a statement. "When the GLAAD Media Awards first started and was a small event with little visibility, she was one of the few entertainers who would join us in calling for LGBTQ representation, so it is only fitting to now honor her advocacy on what has become the largest LGBTQ stage in the world. From standing alongside LGBTQ people during the AIDS crisis, to fighting for marriage equality, to now uplifting transgender people and issues, Judith advocates with a unique passion and an unending dedication that uplifts."
Commenting on the announcement of Singh as the event's host, Ellis said, "As she continues to break new ground for LGBTQ people of color on mainstream television, Lilly Singh inspires so many young LGBTQ people who feel like they have never seen themselves represented. Lilly is hilarious, authentic, and perfectly captures the celebratory spirit of the GLAAD Media Awards."
Light, a multiple Tony and Emmy award-winning actress, is known for an extensive body of work on television, film, and stage. She has performed in many projects which have helped to advance LGBTQ acceptance and issues, "The Ryan White Story" (1989) the conversion therapy drama "Save Me" (2007), and Ryan Murphy's FX series "The Assassination of Gianni Versace: American Crime Story," She won raves for her performance as Shelly Pfefferman in Amazon Prime's Golden Globe-winning "Transparent," and has enjoyed an acclaimed stage career highlighted by a variety of award-winning roles and two consecutive Tony wins. She currently stars opposite Bette Midler and Ben Platt in Ryan Murphy's Netflix series "The Politician," which is one of the nominees at this year's GLAAD Media Awards.
She is also known for her advocacy work on behalf of LGBTQ people and causes. During the 1980s, she was one of the few prominent celebrities to call attention to the AIDS epidemic and fight against the stigma towards LGBTQ people and people living with HIV/AIDS, working with LGBTQ organizations like Broadway Cares/Equity Fights AIDS, GLAAD, the NAMES Project AIDS Memorial Quilt, Project Angel Food, and the Elton John AIDS Foundation. She has continued to advocate for LGBTQ issues by participating in numerous events and campaigns, including the LGBT March in Washington in 1993, the California AIDS Ride in 1995, and the display of the NAMES Project AIDS Memorial Quilt with Elizabeth Taylor in 1996. In 2002, she traveled to South Africa for the AIDS walk to raise awareness about HIV/AIDS in the country and promote greater research initiatives in the United States. Light has also served on the boards of the Matthew Shepard Foundation and the Point Foundation.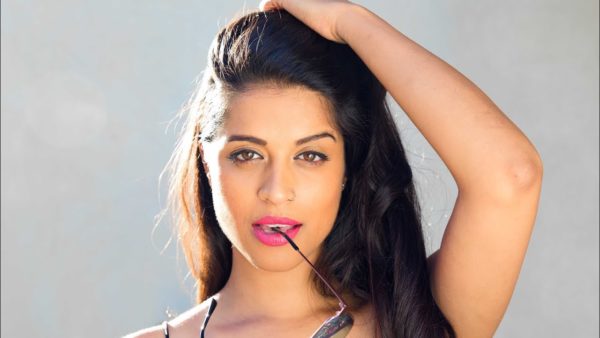 Singh is a multi-faceted entertainer, actress, producer, writer and creator, whose late-night talk show "A Little Late with Lilly Singh" premiered on NBC in September 2019. Besides being the only woman currently hosting a late-night talk show on a broadcast television network, she is also the first openly bisexual person and the first person of Indian descent to do so. In the digital world, she has amassed a global audience of over 32 million followers on YouTube other social media channels, where she writes, produces and stars in comedic and inspirational videos.  She was named to Forbes' "30 Under 30" Hollywood and Entertainment list, Fast Company's "Most Creative People" list, and Time's list of the most influential people on the internet. 
As previously announced by GLAAD, Ryan Murphy will also be honored at the New York ceremony, where he will receive the organization's Vito Russo Award.
Taylor Swift will receive the Vanguard Award and Janet Mock will receive the Stephen F. Kolzak Award at the 31st Annual GLAAD Media Awards, in a separate ceremony in Los Angeles on Thursday, April 16.
'Jackie & Me' puts a refreshing spin on Camelot
Jack's gay pal narrates fictional take on iconic love affair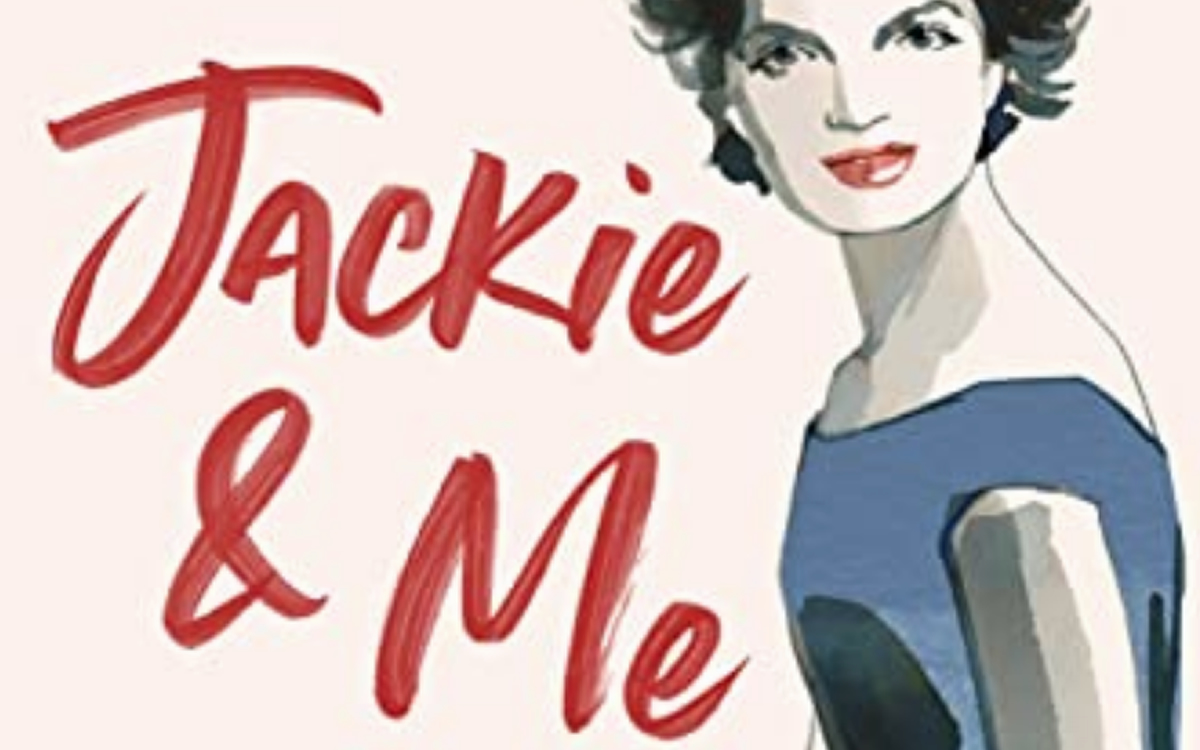 'Jackie & Me: A Novel'
By Louis Bayard
c.2022, Algonquin
$28/352 pages
It is a truth that is universally acknowledged: A love story will be not only entertaining, but a moving, thought-provoking page-turner, if it has a gay best friend.
"Jackie & Me" by Louis Bayard, the acclaimed gay novelist, isn't a Jane Austen tale. But Austen would have appreciated Bayard's witty, poignant, new novel.
Unless you've lived under a rock, whether you're Gen Z or a Boomer, you know about Jack and Jackie Kennedy and Camelot.
Yet, Bayard, in his tenth novel "Jackie & Me," puts a refreshing spin on this story.
The novel is narrated by Kirk LeMoyne (a.k.a. "Lem") Billings, Jack's best friend. Lem has been JFK's pal since they were students at Choate. Though Lem never says "I'm out and I'm proud," it's clear that he's gay.
Lem is JFK's fixer and court jester. He pays for Jack's lunch. If Jack's in the mood, Lem drinks with him. When Jack needs advice on love affairs, Lem's on it.
"Jackie & Me" brings us JFK and Jackie before they were iconic.
The novel takes place in 1952. Jackie, 22, then Jacqueline Lee Bouvier, is the "inquiring photographer" for the Washington Times Herald. Jack, 35, is a Massachusetts congressman. They don't know each other until they meet up at a party in D.C.
What makes "Jackie & Me" so enjoyable is that Lem is our fly on the wall. He takes us along as the couple date, meet the parents, and wed.
Jack is from a wealthy, Irish, Catholic political family. The Kennedys know everyone from Harry and Bess Truman to Henry and Clare Luce to Joe McCarthy.
Jackie's father, known as "Black Jack," was a Wall Street stockbroker. Her mother Janet Auchincloss was a socialite. Her stepfather Hugh Auchincloss was a Standard Oil heir. Unlike many women at the time, Jackie is well educated (with a degree in French literature from Washington University and classes at the Sorbonne in Paris).
Jack loves sleeping with women, but has no love for marriage. Yet he must marry because "my father says I can't get elected [president] if I'm not married," he tells Lem.
Knowing that matrimony is in his future whether he likes it or not, Jack thinks Jackie might be the right woman to marry. But he wants to be sure she's not involved with other men and that, if they wed, she'll tolerate his extramarital liaisons. He turns to his dependable buddy Lem and asks him to pal around with Jackie – to spy on her.
Lem isn't thrilled by this. "Who would I be working for," he says to Jack, "you? Your father 'the bossman'?"
While Jack's been busy in Congress and womanizing, he's been escorting Jackie about town. They've gone to the Smithsonian, laughed at bad Loretta Young movies and gone to an amusement park. They've become close friends.
If something happens and Jack doesn't work out, "would you be my back-up husband," Jackie, who's caught on to Jack's foibles, jokes to Lem.
Billings, who lived from 1916 to 1981, maintained ties with the Kennedy family after Jack's death.
But "Jackie & Me" is, without apology, a fictional work and "an exercise in alternative history," Bayard writes in the acknowledgments.
Though a work of fiction, "Jackie & Me" feels true. In the novel, Jackie and Lem are outsiders. Jackie isn't of the Kennedy family and doesn't, as many women did then, aspire to be a homemaker. Lem was a closeted gay man when homophobia was socially acceptable.
Lem recalls how at Choate, boys who wanted sex or tenderness from other boys, would write notes on toilet paper. "I'm not that kind of boy," responds Jack on receiving a note on toilet tissue from Lem.
"Jackie & Me" is intriguing because it's not, at heart, about the romance of a glittering young couple. It's an Austenesque triangle: the tale of the twists, turns, love and friendship of three compadres.
It's a charming, elegant summer read.
The Blade may receive commissions from qualifying purchases made via this post.
Dorian Awards cast a queer eye on television
Netflix favorite 'Heartstopper' nabs three nominations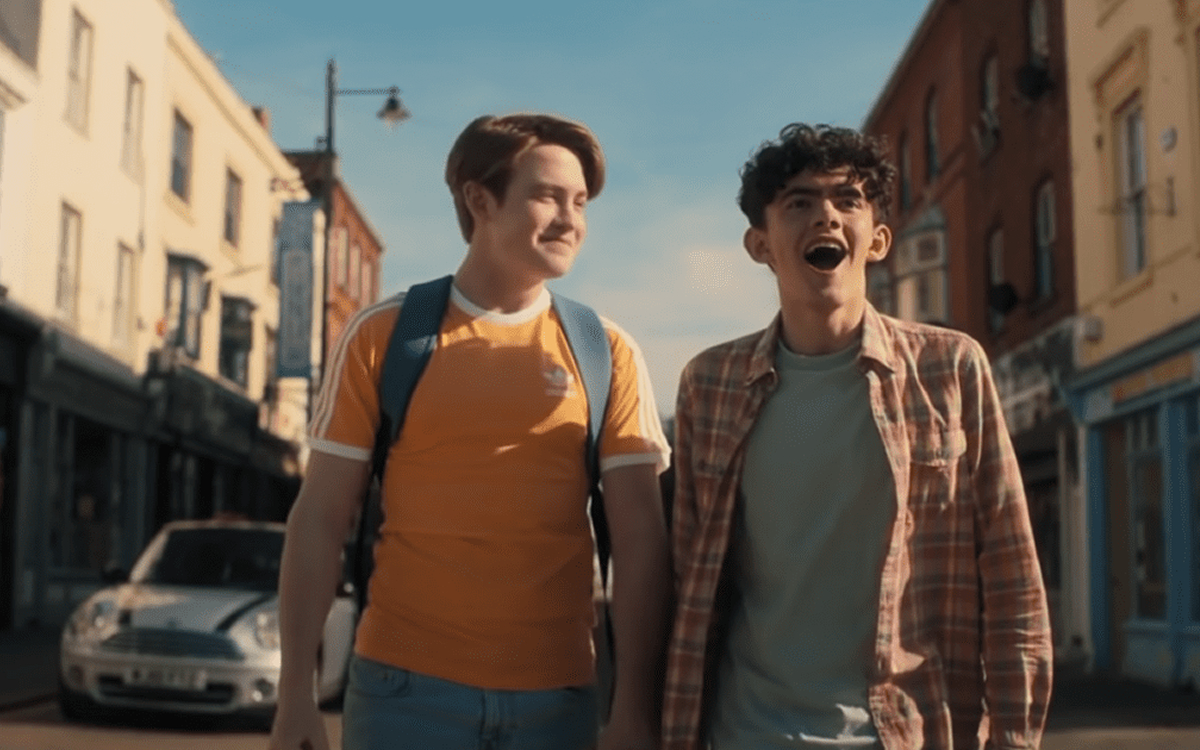 As Hollywood gears up for the year's second "Awards Season" ahead of July 12's scheduled announcement of the 2022 Emmy nominations, it seems only fitting for us to bring some attention to another awards organization that has already dropped its picks for the year's best in TV content. We're referring, of course, to the Dorian Awards, which have been bestowed by the Society of LGBTQ Entertainment Critics since 2009.
If you've never heard of the Dorians, that's not surprising. In keeping with the entertainment industry's frustratingly persistent skittishness when it comes to All Things Queer, the Dorians haven't gotten much attention in the mainstream press – though with a 385-member voting body and a scandal-free history, they are arguably more reputable than the Golden Globes. Named in honor of iconic queer writer Oscar Wilde (as a reference to his novel "The Picture of Dorian Gray"), they are admittedly low profile when it comes to glitz and glamour, handing out their prizes at an annual "Winner's Toast" day party instead of a formal evening affair. Nevertheless, they've gained traction as Hollywood's attitudes toward LGBTQ inclusion and representation have shifted, and each of their two annual ceremonies – one for TV, one for film, held about six months apart – draw an increasing number of A-listers to participate, both as nominees and presenters; and while the Dorians may not hold the level of prestige enjoyed by some of the industry's other awards, at least we can be sure their voting membership won't overlook queer shows and talent as often as their counterparts at the Motion Picture and Television Academies.
That doesn't mean the Dorians are exclusively focused on LGBTQ content. The Society of LGBTQ Entertainment Critics – formerly known as the Gay and Lesbian Entertainment Critics Association, or GALECA – explicitly states that its awards are to honor "the best in film and TV, mainstream to queer+", while calling attention to the importance of queer contribution and sensibility within the wider culture and reminding "bullies, bigots, and our own at-risk youth that the world loves the sly Q eye on entertainment." With some state governments and the SCOTUS itself dedicating themselves an all-out assault on the LGBTQ community and its hard-won rights, that last point seems particularly resonant; with so much homo- and transphobic hate pouring its efforts into erasing us, our visibility is more crucial than ever.
Fortunately, as the slate of Dorian nominees announced by GALECA on June 22 reveals, the queer presence on television is strong. No longer segregated to a "niche" genre, the LGBTQ community has finally begun to appear on our screens as it does in life – blended, alongside everyone else, into a world that has room for us all. That's what ideal inclusion looks like, and it's heartening – especially now – to see that it has become the norm in so much of the industry's best offerings.
This year, HBO leads the pack in terms of nods. Two of its heavily queer-inclusive shows, "Hacks" and "Somebody Somewhere," received five nominations each, while "Euphoria" and "The White Lotus" snagged 4 and 3, respectively. In total, the cable-and-streaming giant got 24, with an additional 13 for programming exclusively on HBO Max, bringing the total to 37.
Coming in second with less than half that number is Netflix. Among its 15 nominations are three nods for "Heartstopper," the runaway queer fan favorite based on a sweet UK webcomic about two schoolboys in love, and two each for Natasha Lyonne's brain-twisting time travel dramedy "Russian Doll" and the already-award-winning Korean thriller "Squid Game."
New series scored high among Dorian voters this year. Besides "Heartstopper" and "Somebody Somewhere," ABC's "Abbott Elementary," Showtime's "Yellow Jackets," and Apple TV+'s "Severance" each received multiple nominations, with many other freshman titles picking up individual nods.
As for the awards themselves, the Dorians feature fewer overall categories – instead of being split into "gendered" divisions, actors of all genders compete for a single award in each category – and set themselves apart by striking a mildly tongue-in-cheek pose in the presentation of its "special" accolades. In presenting awards like Campiest TV Show or the brand new "You Deserve an Award" award, the Dorians give a tip of the lavender hat to the tradition of Wildean wit at their back – but they also assert the importance of queer perspective when it comes to taste-making and the aesthetic arts.
Nominees for the 14th Annual Dorian TV Awards (honoring shows which debuted June 1, 2021-May 31, 2022) are listed below. Winners will be revealed on Wednesday, Aug. 12.
BEST TV DRAMA: "Better Call Saul"; "Heartstopper"; "Yellowjackets"; "Severance"; "Succession"
BEST TV COMEDY: "Abbott Elementary"; "Barry"; "Hacks"; "The Other Two"; "Our Flag Means Death"
BEST LGBTQ SHOW: "Hacks"; "Heartstopper"; "The Other Two"; "Our Flag Means Death"; "Somebody Somewhere"; "RuPaul's Drag Race"
BEST TV MOVIE OR MINISERIES: "Dopesick"; "The Dropout"; "Midnight Mass"; "Station Eleven"; "The White Lotus"
BEST NON-ENGLISH LANGUAGE TV SHOW: "Elite"; "Lupin"; "My Brilliant Friend"; "Pachinko"; "Squid Game"
BEST UNSUNG SHOW: "Better Things"; "The Other Two"; "Our Flag Means Death"; "Russian Doll"; "Somebody Somewhere"; "We Are Lady Parts"
BEST TV PERFORMANCE: Quinta Brunson ("Abbott Elementary"); Kit Connor ("Heartstopper"); Bridget Everett ("Somebody Somewhere"); Bill Hader ("Barry"); Lily James ("Pam & Tommy"); Natasha Lyonne ("Russian Doll"); Melanie Lynskey ("Yellowjackets"); Amanda Seyfried ("The Dropout"); Jean Smart ("Hacks"); Zendaya ("Euphoria")
BEST SUPPORTING TV PERFORMANCE: Murray Bartlett ("The White Lotus"); Anthony Carrigan ("Barry"); Jennifer Coolidge ("The White Lotus"); Hannah Einbinder ("Hacks"); Jeff Hiller ("Somebody Somewhere"); Janelle James ("Abbott Elementary"); Matthew Macfadyen ("Succession"); Christina Ricci ("Yellowjackets"); Rhea Seehorn ("Better Call Saul"); Sydney Sweeney ("Euphoria")
BEST TV MUSICAL PERFORMANCE: Beyonce, "HYPERLINK "https://www.youtube.com/watch?v=4aeDlZOD-B0″Be Alive" (94th Academy Awards); Kristin Chenoweth and cast, "HYPERLINK "https://www.youtube.com/watch?v=_PmS5JIfSkk"Tribulation" ("Schmigadoon!"); Bridget Everett and Jeff Hiller, "HYPERLINK "https://www.youtube.com/watch?v=As-a_bzFrl0″Don't Give Up" ("Somebody Somewhere"); Jean Smart, "You Make Me Feel Like a Natural Woman" ("Hacks"); Cecily Strong and cast, "HYPERLINK "https://www.youtube.com/watch?v=Dj5mJGyoYIM"Corn Puddin'" ("Schmigadoon!"); Hannah Waddingham and cast, "HYPERLINK "https://www.youtube.com/watch?v=4B0HktX4xqQ"Never Gonna Give You Up" ("Ted Lasso")
BEST TV DOCUMENTARY OR DOCUMENTARY SERIES: "The Andy Warhol Diaries"; "The Beatles: Get Back"; "How to with John Wilson"; "Spring Awakening: Those You've Known"; "We Need to Talk About Cosby"
BEST CURRENT AFFAIRS PROGRAM: "The Amber Ruffin Show"; "The Daily Show with Trevor Noah"; "Full Frontal with Samantha Bee"; "Last Week Tonight with John Oliver"; "The Late Show with Stephen Colbert"; "The Rachel Maddow Show"; "ZIWE" (Showtime)
BEST ANIMATED SHOW: "Arcane"; "Big Mouth"; "Bob's Burgers"; "Q Force"; "Tuca & Bertie"; "What If…?"
BEST REALITY SHOW: "Legendary"; "The Real World Homecoming: New Orleans"; "RuPaul's Drag Race"; "Survivor"; "Top Chef: Houston"; "We're Here"
MOST VISUALLY STRIKING SHOW: "Euphoria"; "The Gilded Age"; "Loki"; "Severance": "Squid Game"
CAMPIEST TV SHOW: "Diana: The Musical"; "Euphoria"; "Girls5Eva"; "Nine Perfect Strangers"; "Schmigadoon!"
WILDE WIT AWARD (to a performer, writer or commentator whose observations both challenge and amuse): Joel Kim Booster; Quinta Brunson; Jerrod Carmichael; Jennifer Coolidge; Bowen Yang
THE "YOU DESERVE AN AWARD!" AWARD (to a uniquely talented TV icon we adore): Gillian Anderson; Christine Baranski; Lynda Carter; Kim Cattrall; Cassandra Peterson
GALECA LGBTQIA+ TV TRAILBLAZER (for creating art that inspires empathy, truth and equity): Jerrod Carmichael; Margaret Cho; Russell T. Davies; Kate McKinnon; Bowen Yang
PHOTOS: 2022 Baltimore Pride
Annual LGBTQ march held on Saturday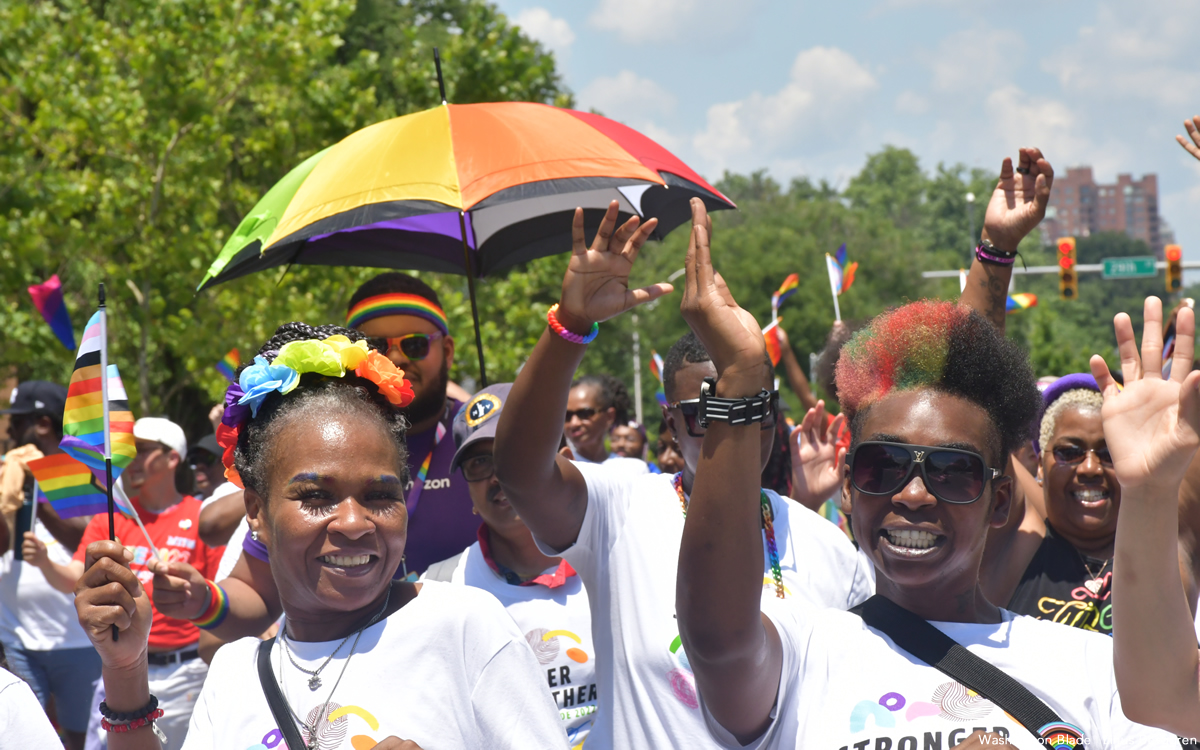 The 2022 Baltimore Pride Parade was held on Saturday, June 25. The march was followed by a block party and entertainment.
(Washington Blade photos by Linus Berggren)