Judith Light to be honored and Lilly Singh to host at GLAAD Media Awards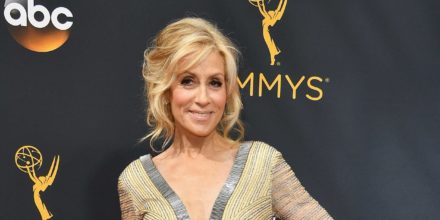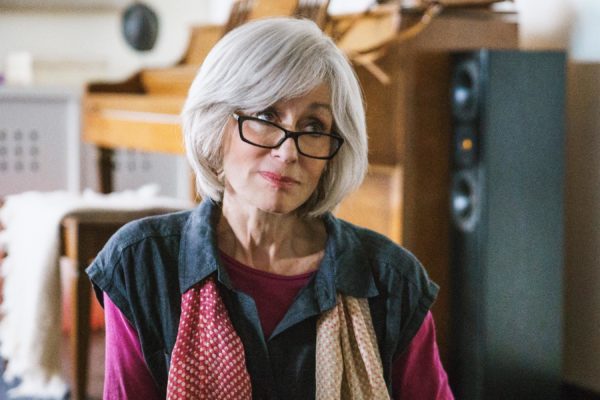 Actress Judith Light will be the recipient of GLAAD's Excellence in Media Award, the LGBTQ media advocacy group announced on Tuesday.
The honor will be presented at the 31st Annual GLAAD Media Awards on March 19. According to GLAAD, the Excellence in Media Award is presented to "media professionals who have made a significant difference in promoting acceptance of LGBTQ people." Recipients from recent years include Ava DuVernay, Robert De Niro, Kelly Ripa, Patti LaBelle, Debra Messing, Tyra Banks, Julianne Moore, Glenn Close, Barbara Walters, Joy Behar, Billy Crystal, and Diane Sawyer.
The organization also announced that Lilly Singh, openly bisexual executive producer and host of NBC's "A Little Late with Lilly Singh," will serve as host of the Awards, which are set to take place at the Hilton Midtown in New York.
"Judith Light stood up for and with LGBTQ people when others in media and entertainment refused to speak up, and she has never left our side," said GLAAD President and CEO Sarah Kate Ellis in a statement. "When the GLAAD Media Awards first started and was a small event with little visibility, she was one of the few entertainers who would join us in calling for LGBTQ representation, so it is only fitting to now honor her advocacy on what has become the largest LGBTQ stage in the world. From standing alongside LGBTQ people during the AIDS crisis, to fighting for marriage equality, to now uplifting transgender people and issues, Judith advocates with a unique passion and an unending dedication that uplifts."
Commenting on the announcement of Singh as the event's host, Ellis said, "As she continues to break new ground for LGBTQ people of color on mainstream television, Lilly Singh inspires so many young LGBTQ people who feel like they have never seen themselves represented. Lilly is hilarious, authentic, and perfectly captures the celebratory spirit of the GLAAD Media Awards."
Light, a multiple Tony and Emmy award-winning actress, is known for an extensive body of work on television, film, and stage. She has performed in many projects which have helped to advance LGBTQ acceptance and issues, "The Ryan White Story" (1989) the conversion therapy drama "Save Me" (2007), and Ryan Murphy's FX series "The Assassination of Gianni Versace: American Crime Story," She won raves for her performance as Shelly Pfefferman in Amazon Prime's Golden Globe-winning "Transparent," and has enjoyed an acclaimed stage career highlighted by a variety of award-winning roles and two consecutive Tony wins. She currently stars opposite Bette Midler and Ben Platt in Ryan Murphy's Netflix series "The Politician," which is one of the nominees at this year's GLAAD Media Awards.
She is also known for her advocacy work on behalf of LGBTQ people and causes. During the 1980s, she was one of the few prominent celebrities to call attention to the AIDS epidemic and fight against the stigma towards LGBTQ people and people living with HIV/AIDS, working with LGBTQ organizations like Broadway Cares/Equity Fights AIDS, GLAAD, the NAMES Project AIDS Memorial Quilt, Project Angel Food, and the Elton John AIDS Foundation. She has continued to advocate for LGBTQ issues by participating in numerous events and campaigns, including the LGBT March in Washington in 1993, the California AIDS Ride in 1995, and the display of the NAMES Project AIDS Memorial Quilt with Elizabeth Taylor in 1996. In 2002, she traveled to South Africa for the AIDS walk to raise awareness about HIV/AIDS in the country and promote greater research initiatives in the United States. Light has also served on the boards of the Matthew Shepard Foundation and the Point Foundation.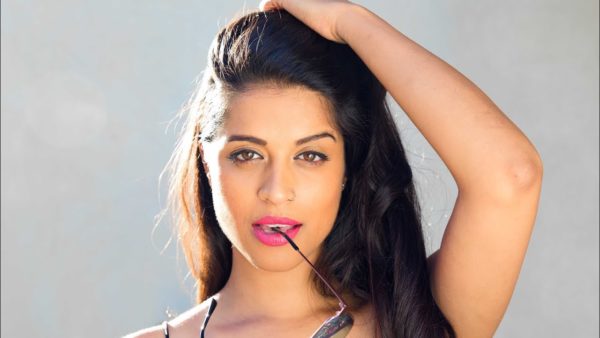 Singh is a multi-faceted entertainer, actress, producer, writer and creator, whose late-night talk show "A Little Late with Lilly Singh" premiered on NBC in September 2019. Besides being the only woman currently hosting a late-night talk show on a broadcast television network, she is also the first openly bisexual person and the first person of Indian descent to do so. In the digital world, she has amassed a global audience of over 32 million followers on YouTube other social media channels, where she writes, produces and stars in comedic and inspirational videos.  She was named to Forbes' "30 Under 30" Hollywood and Entertainment list, Fast Company's "Most Creative People" list, and Time's list of the most influential people on the internet. 
As previously announced by GLAAD, Ryan Murphy will also be honored at the New York ceremony, where he will receive the organization's Vito Russo Award.
Taylor Swift will receive the Vanguard Award and Janet Mock will receive the Stephen F. Kolzak Award at the 31st Annual GLAAD Media Awards, in a separate ceremony in Los Angeles on Thursday, April 16.
DC Center to host estate planning seminar series
Three sessions presented by Murray Scheel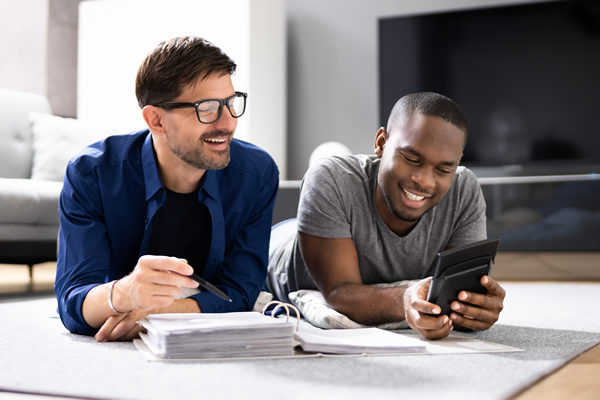 The DC Center for the LGBT Community and the DC Department on Aging and Community Living will host "Estate Planning Tools with Murray Scheel" via Zoom. 
Scheel will walk guests through the process of taking care of the end-of-life planning business that needs to be addressed during the golden years. Scheel is Senior Staff Attorney at Whitman-Walker Health's Legal Services.
This event series will consist of three 1.5-hour sessions:
Jan. 19, 3 p.m. – "Tools for while you're living" (overview, general power of attorney, healthcare power of attorney, disposition of remains, etc.)
Jan. 26, 3 p.m. – "Tools for after you're gone" (living wills, last wills, assets, etc.)
Feb. 2, 3 p.m. – "Healthcare insurance & long term care" (Medicare, Medicaid, correcting misinformation, skilled nursing, hospice care, etc.)
To register for this event, visit the DC Center website.
DC Center to host legal seminar for trans people
Attorney Richard Tappan and paralegal Miranda Shipman to give legal advice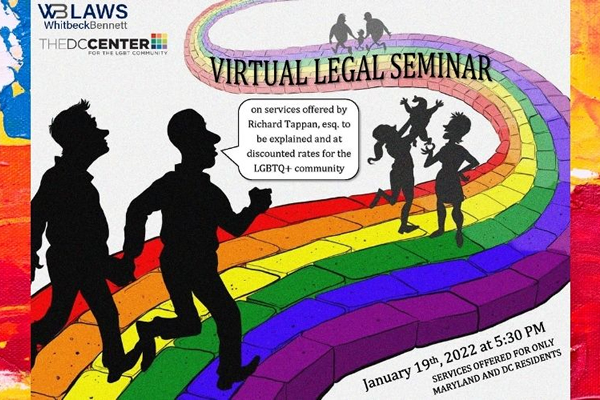 The DC Center for the LGBT Community will host a "Gender and Name Change Legal Seminar" on Wednesday, Jan. 19 at 5:30 p.m. online.
Attorney Richard Tappan and paralegal Miranda Shipman will give legal advice and speak on the importance of the legal community within the LGBTQ community, the difficulties of the LGBTQ community in the legal field and name and gender changes.
Guests can find the link at the DC Center website.
Seeking love and community in Nicaragua
'High-Risk Homosexual' explores author's youth, coming out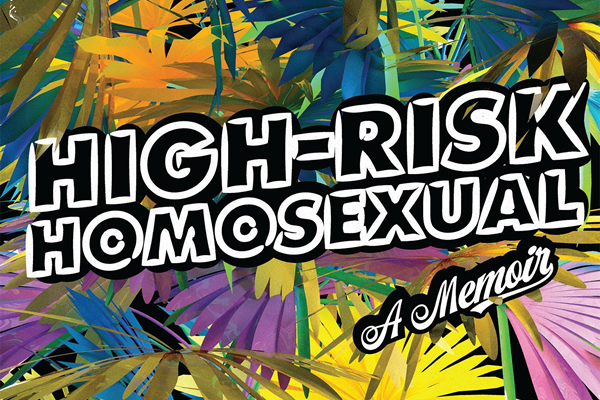 'High-Risk Homosexual: A Memoir'
By Edgar Gomez
c.2022, Soft Skull Press
$16.95/304 pages
Here. Try this.
It fits you, but the color isn't flattering. It's too long, too short, too tight, too loose. That's not your style, so try something else until you find the thing that looks like you. The perfect thing is out there. As in the new book "High-Risk Homosexual" by Edgar Gomez, when something's right, it's right.
He was 13 when he figured out that he was a problem to be solved.
Edgar Gomez' mother had left him in her native Nicaragua with his tíos, just for a while because she had to return to Florida to work. He wasn't there without her for long, but it took years for him to understand that his time with his uncles was meant to make him more masculine.
In retrospect, he says, nobody wanted him to be a man more than he did. He wanted to be liked by other kids and so he told lies in school to make himself stand out. He wanted his mother to see his love of pretty things and say that it was OK. He wanted his brother to acknowledge that Gomez was gay, and to tell him that he loved him.
Instead, after his brother left for college, Gomez got his first boyfriend, a boy he came out to but who couldn't come out to himself. He was called names in school. He came out to his mother, who freaked out about it. He befriended a drag queen, but "Princess" used him.
Things he wanted: a real boyfriend. Love. A ban on the stereotype of a macho Latinx man.
Things he still had, while in college: his mother and older brother. A tormentor-turned-mentor. A part-time job. His weirdness. His virginity.
Things he wanted to lose, while in college: his room at his mother's house. His virginity, but that wouldn't happen until later, during a painful one-afternoon-stand with a hot man who said he had a girlfriend. That hurt, both physically and emotionally but like so many things at so many times, Gomez tried not to think about it.
If he never considered what he didn't have, he says, "I wouldn't miss it."
In a way, you could say that "High-Risk Homosexual" is a book in search of a point. It's really quite random and told (mostly) linearly, but not quite. It has its peaks, but also low valleys. And you won't care about any of this, because you'll be enjoying every bit of it.
Yeah, this memoir is good: author Edgar Gomez's literary wandering makes it feel much like an honest conversation with readers. There are wince-worthy moments that allow empathy here, and experiences that are unique but oddly ubiquitous, that leave space for a sense of sympatico. There are passages that are so wistfully uncomfortable that you might squirm, or start "snort-laughing," or want to stop a moment and just think.
And there's room for that, too, so take your time. "High-Risk Homosexual" is an affable book with just enough seriousness to make it worth a try.