'Dracula' deserves a chance
Bisexual controversy aside, new series is bloody fun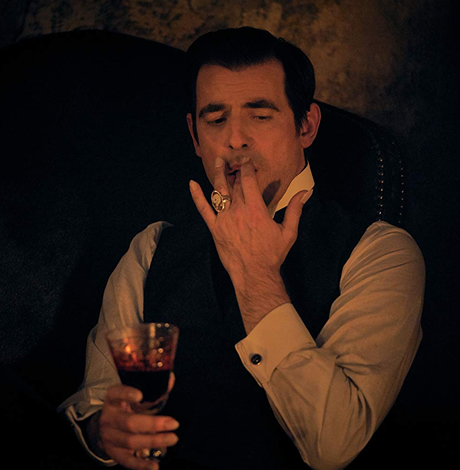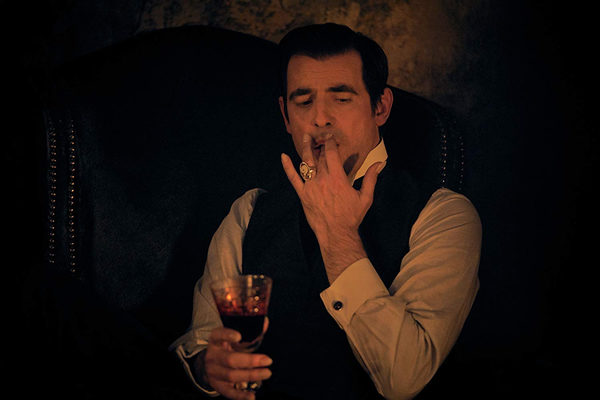 It's already become fashionable to bash the new "Dracula" series unleashed on the world with the new year by "Sherlock" creators Mark Gatiss and Steven Moffatt.
Co-produced by the BBC and Netflix, the latest incarnation of Bram Stoker's 1897 classic became queer news late last year when Gatiss (who is out) teased that its re-imagined title character would have bisexual appetites, immediately piquing the interest of queer horror lovers the world over.
Things began to turn, however, when co-creator Moffatt "clarified" by telling The Times that "bisexual" was not exactly the right word to describe the show's vision of the Count. "He's bi-homicidal, it's not the same thing," he says. "He's killing them, not dating them."
Controversy ensued, of course. Online commentators suggested that the BBC had engaged in "queer-baiting" to draw LGBTQ viewers to the show, and some took Gatiss' additional comments that "horror should be transgressive" to imply that the bisexual overtones themselves were meant to be shocking — an outdated concept in 2020, to be sure.
When the show dropped on Jan. 1 (on BBC One in the U.K. and Netflix in the U.S.), the "bi-vampire-curious" among us got all our questions answered and those answers, it seems, were not the ones most of us wanted.
Any real discussion of whether this "Dracula" works is dependent on spoilers, thanks to the nature of its narrative conceits, so readers beyond this point should consider themselves warned.
The details of Stoker's novel are well-known, of course, and this latest renovation remains surprisingly faithful to them, all things considered; but as any follower of Gatiss and Moffatt's career knows, much of the magic in their work — most notably, their modern-day "Sherlock," which made Benedict Cumberbatch the household name everybody loved to mispronounce — hinges on the way they shatter a familiar story and re-assemble its shards into something that feels fresh.
When it works, it's breathtakingly enjoyable. For many viewers, it seems, the problem with their "Dracula" is that it just doesn't.
Comprised of three feature-length episodes, the series begins in much the same way as almost every version of the tale, with the arrival of solicitor Jonathan Harker at the mysterious Romanian castle where Dracula has spent centuries draining his neighbors of their blood. This time, his story is told in flashback, as he relates his harrowing experiences there to a nun at a convent to which he has barely escaped with his life, or so he thinks. The Count, he tells her, had hired him as an agent to set up a relocation to England, in hope of finding meals with more "flavor" than the superstitious and unsophisticated locals are able to provide.
It's here where we discover that the bisexual spin was not altogether wrong; Dracula's wooing of Harker is overtly homoerotic (by which tactic the unfortunate lawyer is not unmoved), and he ultimately refers to the young man as his "favorite bride." Yet ultimately, it's all a ploy; like all of Dracula's attractions, it's based on blood, not sex, and anyone hoping for a queer vampire love story would be well-advised to look instead to the books of Anne Rice.
By the end of the first installment, we have learned that the situation is both nothing like what we are being told and exactly what we think it looks like, and also that the increasingly hard-edged and interrogative nun is none other than the Gatiss-Moffat reinvention of Dracula's equally iconic arch-nemesis, Dr. Van Helsing, having been given both a gender-flip and considerably more sass. Up to this point, most viewers seem to have been all in.
It's with the second episode that audience opinions seem to split. Documenting the Count's sea voyage to England, it expands the Stoker novel's six-page account into an Agatha Christie-style "And Then There Were None" scenario (which includes a doomed gay couple within the mix — again, not the supernatural romance we might have wished, but more than a token nod to representation, at least) before unexpectedly having Dracula finally set foot on English soil smack in the middle of modern times. This climactic reveal, along with the presence of a new and doubly-determined Van Helsing (no longer a nun but still female), sets up a final chapter in which, if social media can be considered a valid gauge, the whole thing falls apart into a disappointing and frustrating mess.
Contemporary setting notwithstanding, many of the book's characters still put in an appearance, such as the tragic Lucy, whose journey from hopeful bride to walking corpse is here played out by a lovely young social media influencer who also happens to be a woman of color with gay BFF, adding a few more points for to the diversity scale. It's the tale's final twist, however, that has left many viewers feeling cheated, betrayed or otherwise victimized by the series.
That final revelation will remain unspoiled here. What matters more is that a lot of people seem to really hate it. Like disgruntled "Star Wars" or Marvel fans who take to the internet to campaign against creative choices with which they disagree, so too have "Dracula" purists seem to have embraced the new series as the latest example of how a thing they love has been ruined.
It would be hard to argue that the latest offering from Gatiss and Moffatt is a masterpiece. Its cleverness is often too deliberate, its glibness too self-referential and its horror too perfunctory; and while Dolly Wells is a show-stealing wonder as the durable Van Helsing, Danish actor Claes Bang can't quite manage the delicate balance between camp and menace that is required to make Dracula the sexy beast we all want to see, though admittedly, he tries his best to shine through the sometimes ridiculous dialogue he's been given to work with.
Even so, "Dracula" was never high art. It was a purely commercial endeavor for Stoker and even the iconic 1931 movie version starring Bela Lugosi was a clunky potboiler, even for its day. Every screen retelling has remade the durable tale in the image of the day, from the bloodthirsty horror of Christopher Lee's popular incarnation to the subversive proto-goth allure of Gary Oldman's romantic outsider in Francis Coppola's divisive 1992 adaptation, and the best of them have always made bold choices in order to bring some meaning to the proceedings beyond the archetypal horror that drives the original novel.
Gatiss and Moffatt have done no less, and if the result flies in the face of expectation, it can hardly be helped. Instead of simply telling us a story we already know, they have taken the core of the vampire mystique — the seductive appeal of death itself — and made it the focus of a meditation that happens to also be a lurid, not-to-be-taken-too-seriously guilty pleasure. For those who prefer their classics as-is, that might understandably be a deal-breaker.
Anyone else should be encouraged to give it a chance. It can be a lot of bloody fun, if you let it.
For Gaiman fans, 'Sandman' is a 'Dream' come true
Netflix series offers fantasy space where all feel welcome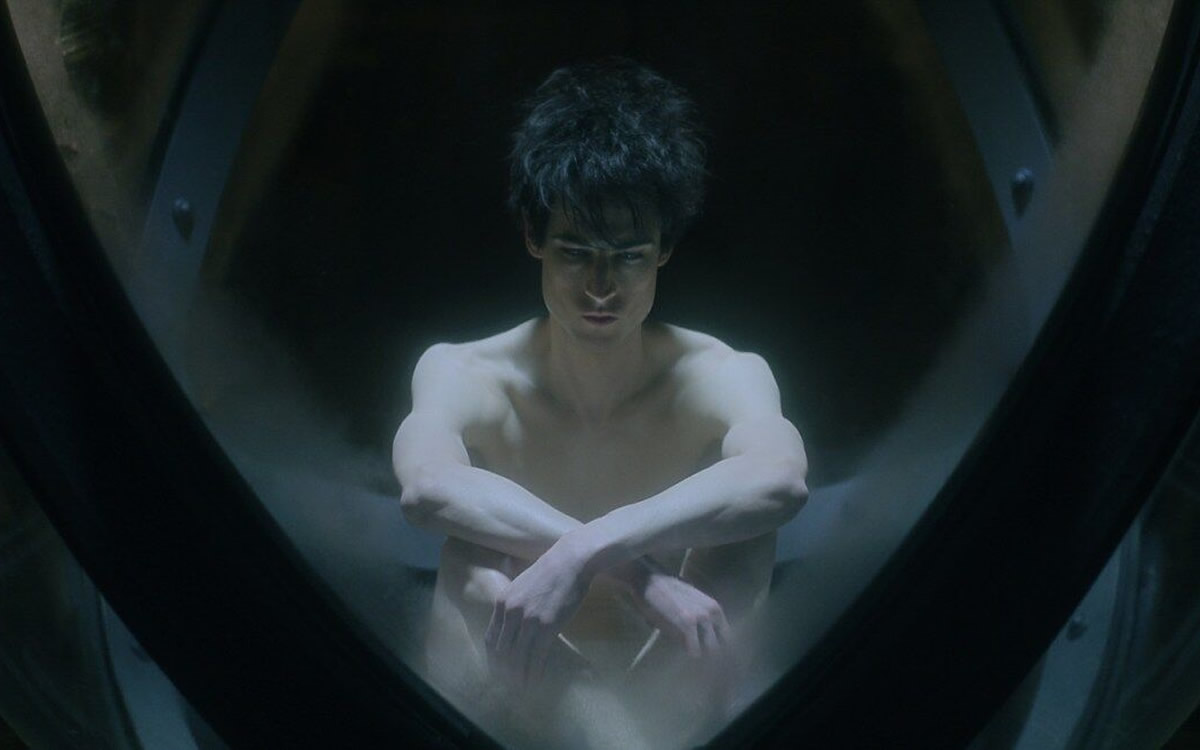 For the millions of fans who have embraced Neil Gaiman's "The Sandman" and its darkly beautiful, queer-inclusive mystical universe since it debuted in comic book form more than three decades ago, the arrival of a new Netflix series based on it is a very, very big deal – even if, for the uninitiated, it might be hard to understand why. After all, the streaming giant has already unleashed such a vast array of LGBTQ-friendly fantasy movies and shows that one more, welcome though it may be, hardly seems like anything new.
As any of the above-mentioned fans will quickly tell you, however, "Sandman" is not just any fantasy series. Initiated by DC Comics as a revival of an older comic book of the same name, it was handed over to Gaiman – then still a budding writer of comics with a few promising titles under his belt – with the stipulation that he keep the name but change everything else. The comic series he came up with went on to enjoy a 75-issue original run from 1989 to 1993, an era when an expanded literary appreciation for such works gave rise to the term "graphic novel", and it joined "Maus" and "Watchmen" among the first few comics to be included on the New York Times Best Seller List. Arguably more important, it also generated a huge and diverse fan following, and its incorporation of multiple queer characters and storylines has inspired subsequent generations of comic book creators to envision new and inclusive fantasy worlds of their own.
Despite that success, it's taken 33 years for it to finally be adapted for the screen. Beginning in the late '90s, attempts were made to develop "The Sandman" for film, but though a few scripts initially managed to win Gaiman's approval, creative differences inevitably led to a dead end, and the Hollywood rumor mill began to buzz that the story was ultimately "unfilmable" – until 2019, when Netflix and Warner Brothers (parent company to DC Comics) officially reached a deal to bring it to the screen as a series, with Gaiman fully on board and a creative team in place that was determined to faithfully adapt the much-loved original for a contemporary audience.
The show that came from that decision, which premiered on Netflix Aug. 5, makes it clear that the long wait was more than worth it.
"The Sandman" of the title refers to the story's leading figure – Dream (known also as Morpheus, among other names), one of seven elemental siblings whose mystical realms overlay and intertwine with the human world. As ruler of the dream world, he holds hidden power over all mankind – until a human sorcerer manages to trap him and imprison him on Earth for more than 100 years. Finally freed, he returns to his kingdom to find it in disarray, and he sets out to restore order and undo the damage done – a quest that will require him to enlist the aid of numerous (and sometimes less-than-willing) allies, both human and immortal, to save the cosmos from a chaotic force that has been unleashed in his absence.
Like any good myth cycle, it's both an epic story and an episodic one, making it a much better fit for the long-form storytelling capacity of series television than for any of the one-off film adaptations that it almost became. In his sweeping, unapologetically allegorical saga of the ever-dueling forces within our human psyche, Gaiman uses broad strokes in composing his plot, recycling and reinventing timeless motifs and themes while relying on our comfortable acceptance of the familiar tropes of myth and magic to get us all on board; the narrative is a massive structure, but it's not hard to follow the basics. Where "Sandman" becomes complex – and exceptional – is in the details Gaiman gave himself room to explore along the way, the human moments caught in between the monumental cosmic drama.
It's these parts of the story that have made his graphic novel iconic, more even than its gothic melancholy or its layered personification of primal forces into complex human archetypes; it's there, too that he was able to explore a broad and diverse range of human experience, including many queer characters in a time when comic book literature was far from a queer-friendly space. It's these things that made Gaiman's comic a touchstone for a wide spectrum of fans – and they would have been the first things that would have been jettisoned had any of the potential "Sandman" films seen the light of day. Because Gaiman has held out for so long to make sure it could be done right, series television has finally given him the chance, as co-creator and co-executive producer (alongside David S. Goyer and Allan Heinberg), to make it happen.
The big-budget Netflix production values certainly help, too, allowing the striking visual aesthetic of the comic – in which even the horrific can be exquisitely beautiful – to come thrillingly alive. The show's many baroque and gruesome deaths bear testament to that, as does a fourth episode sequence when Morpheus's quest requires him to descend into a Hell that evokes the macabre beauty of Dore's illustrations for Dante's "Inferno," the very landscape itself made up of the writhing and tormented souls of the damned. The artfulness of this show's scenic design lingers in the memory, appropriately enough, like images from a dream.
Still, it's all just scenery without the players, and "Sandman" assembles a top-drawer cast capable of bringing Gaiman's characters to life with the level of depth they deserve. Tom Sturridge makes for a compelling leading figure, capturing the titular character's complex mix of coldness and compassion without ever losing our loyalty; he's supported by an equally talented ensemble of players, including heavyweight UK stalwarts like Charles Dance, Joely Richardson, David Thewlis, and Stephen Fry among a host of less familiar faces, and there's not a weak performance to be found among any of them.
As to whether the show's writing does justice to the original, different fans will surely have different opinions. The story has been remolded to fit the modern world, and many elements of the comic have been reconfigured in the process. This is particularly true in terms of representation; though queer characters were always a part of the "Sandman" universe, the comic debuted 34 years ago, and much has changed since then. In bringing the story to the screen, the author and the rest of the creative team have brought things up to date, bringing more nuance to its queer representation even as it expands it wider, and reimagining many of its characters to reflect a more diverse and inclusive vision of the world. Inevitably, these choices may upset some die-hard fans – there's already been the inevitable toxic outcry against the show's gender-swapping of characters and the decision to cast actors of color in roles originally depicted as white.
Still, for those who loved the original for providing a fantasy space where ALL could feel welcome – exactly the way Neil Gaiman intended it to be – it's hard to find a reason to complain.
Warner Bros. cancels Batgirl, along with first trans character
Regardless of movie quality, the cancellation of Batgirl causes an irreversible loss of a rare LGBTQ+ character.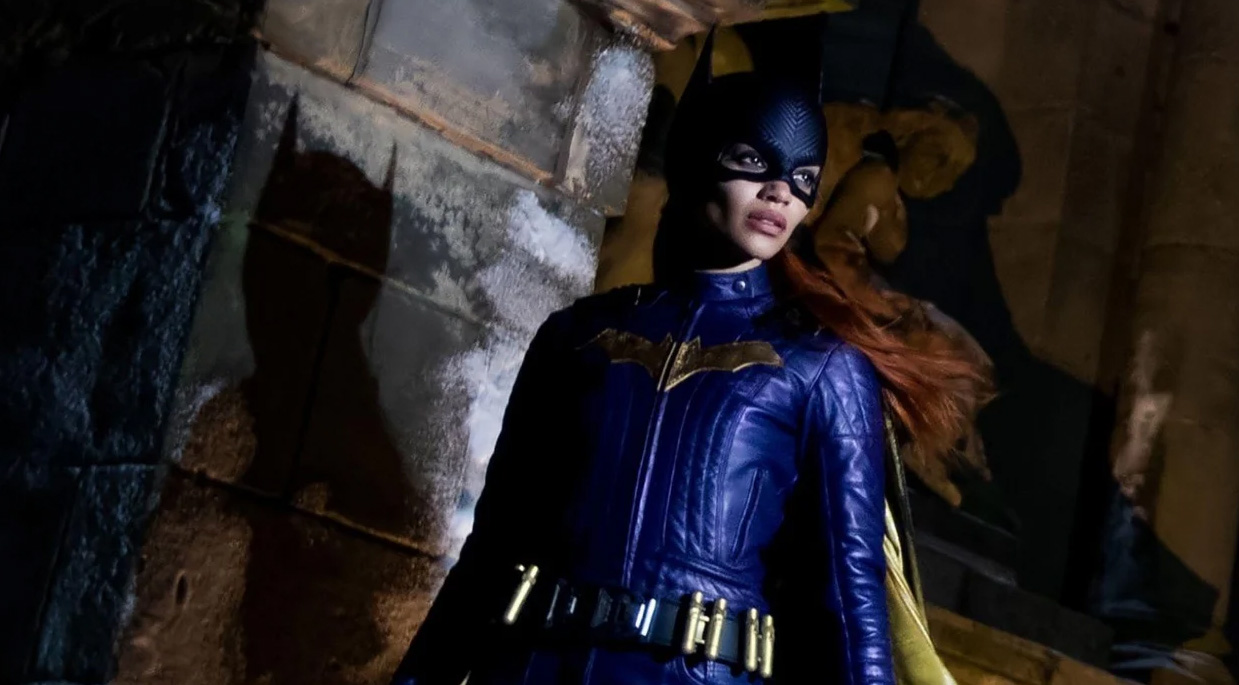 Warner Bros. on Tuesday canceled the "Batgirl" film, both in theaters and on HBO Max, marking the erasure of the first trans character in the cinematic universe, Batgirl's best friend Alysia Yeo played by Ivory Aquino. 
The cancellation of "Batgirl" marks the loss of a rare LGBTQ character. According to Variety, the role is groundbreaking since "this is the first time a live-action feature film adaptation of a DC Comics title will feature an openly trans character played by a trans actor."
Known for work in "Lingua Franca," "When We Rise," and "Tales of the City," Aquino had officially headed into the DC universe but now her performance will likely never come to light. 
The change of leadership at Warner seems to be the main drive behind the cancellation. After the project was approved in 2021, David Zaslav took over as the Warner Bros. Discovery CEO. Instead of focusing on streaming projects as previous CEO Jason Killar did, Zaslav shifted emphasis to cost-cutting measures and theatrical productions.
On the other hand, the budget of "Batgirl" increased to $90 million because of COVID-19 protocols, $10 million above the initial estimate. Warner also shelved "Scoob!: Holiday Haunt," with a budget of about $40 million.
"The decision to not release Batgirl reflects our leadership's strategic shift as it relates to the DC universe and HBO Max," said a Warner Bros. spokesperson in a statement. "We are incredibly grateful to the filmmakers of Batgirl and Scoob! Holiday Haunt and their respective casts and we hope to collaborate with everyone again in the near future."
Despite Warner clarifying that the cancellation was not due to its poor quality, New York Post reported that the moviegoer feedback in the screening tests was so bad that "Batgirl," if released, would be "a DC disaster." 
Neil Patrick Harris is 'Uncoupled' in new Netflix sitcom
Show lampoons queer NYC social scene's mores and manners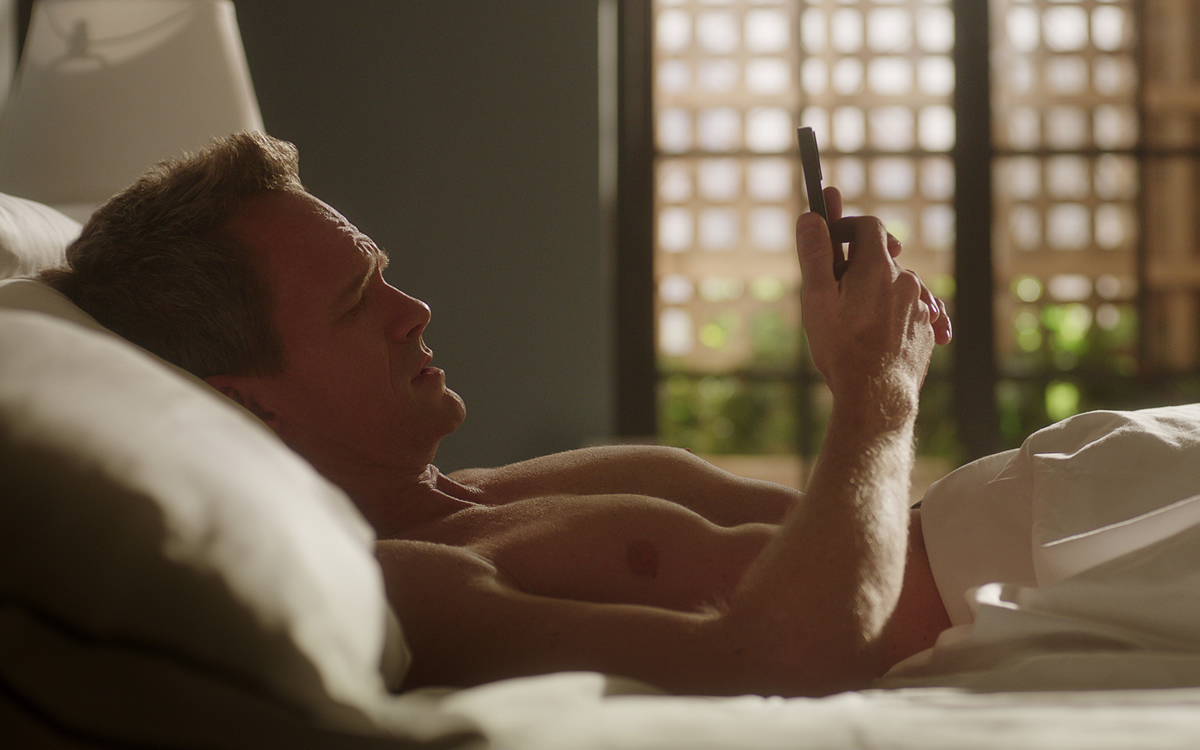 Summer of 2022 might just go down in history as "The Summer of the Queer Romcom." With movies and shows like "Heartstopper," "Fire Island," and "Anything's Possible" already gracing our screens, and upcoming projects like Billy Eichner's much-anticipated "Bros" still on the horizon, it seems like Hollywood is trying to make up for all those years of content in which LGBTQ people were only allowed to be shown as tragic victims or comic relief – when we weren't being erased altogether, that is – by giving us a glut of the kinds of happily-ever-after stories we never got to see about ourselves. It's about time, and nobody is complaining.
Still, with all these feel-good romances heading our way, it was inevitable that we would eventually get something that looks at the flip side of that coin – a story about breaking up. What we might not have expected, however, is that it would be a comedy.
"Uncoupled," the new Netflix series from Darren Star and Jeffrey Richman, is exactly that. It stars Neil Patrick Harris as Michael, who – as a successful Manhattan real estate broker with a close-knit group of friends and a 17-year loving relationship with the handsome Colin (Tuc Watkins) – seems to be living every gay man's dream. He gets a rude awakening, however, when Colin, on the eve of his 50th birthday, blindsides him by abruptly packing up his things and moving out of their apartment, leaving him to face two nightmares he never saw coming – the loss of a person he believed was his soulmate, and the reality of being a 40-something single gay man in New York City.
Fortunately, he doesn't have to do it alone. His business partner and confidante Suzanne (Tisha Campbell) is at his side to walk him through the painful stages of dealing with a breakup, as are his two closest friends, TV weatherman Billy (Emerson Brooks) and high-end art dealer Stanley (Brooks Ashmanskas). While it's true that none of them are exactly qualified when it comes to giving relationship advice, he needs all the help he can get – especially when he begins to awkwardly fumble his way back into a dating scene that looks a lot different than he remembers.
As written by Star and Richman, with director Andrew Fleming at the helm, the show's deep dive into the funny side of breakups doesn't have much time for tears and regret. Playing out in the upscale, glamorous world of New York's high gay society, it keeps the tone light and lifted, moving beyond the heartbreak as quickly as possible and setting its sights on the rich comedic territory to be found in the frolics and foibles of the privileged set. It's a milieu that should come as no surprise considering that co-creator Star is the man responsible for "Sex and the City," not to mention "Beverly Hills 90210" and "Melrose Place," all of which banked on similar currency. Indeed, it's easy to see Michael and his trio of compadres as natural successors to the iconic gal pals of "Sex and the City" – more diverse and openly queer, perhaps, but recognizably kindred in spirit.
Star's co-creator brings his own pedigree into the mix, too. As an executive producer and writer on "Modern Family" (and similar duties on shows like "Frasier" and "Wings" before that), he doubtless has much to do with the whip-smart sitcom sensibility that both undercuts the show's "guilty pleasure" appeal and enriches it. Indeed, much of the fun of "Uncoupled" comes from its lampooning of the queer social scene's mores and manners – the shallow obsessions with youth and hotness, money and status, and all the other interpersonal dynamics that enable us to judge each other – and letting us laugh at the attitudes and pretensions we love to hate about ourselves. It allows us to let its characters off the hook, and ourselves, too, by reminding us that we are all only human, and that humans are sometimes ridiculous.
In service of that, "Uncoupled" has a stellar cast that not only has the comedic chops to sell its farcical goings-on but the nuance to go a little deeper. At the forefront, of course, is Harris, who deploys the confidence of a seasoned sitcom star to give us a fully realized leading character, and whose eternally boyish looks and persona have aged just enough to make him an ideal centerpiece for a story that is, in many ways, about growing up. Campbell more than holds her own next to him – their BFF chemistry makes them one of the more interesting platonic pairings in recent television memory – and Brooks and Ashmanskas turn their roles into much more than mere side characters. It's a likable cast, across the board; yet the show's most impressive acting turns might just come from two of its recurring supporting players – Oscar-winner Marcia Gay Hardin as a high-profile (and high maintenance) real estate client, and Broadway legend André De Shields as Michael's elderly-but-regal neighbor – who bring some much-needed weight to the proceedings and make their scenes among the most memorable of the season.
Still, all the superficiality on display does sometimes wear thin, and some viewers might begin to wonder if Michael and his friends really are as vapid as their priorities often make them seem; and while all the characters get some hard lessons as the season progresses, it's by no means certain they will learn from them, and these moments can feel like lip service in a show that sometimes seems to celebrate self-absorbed vanity even as it satirizes it.
Still, Star and Richman know their audience, and they're not interested in wagging fingers at them. "Uncoupled" is not meant to be social criticism; it's about learning how to live again when your heart gets broken. To that end, instead of turning Colin into just another stereotypical hated "ex" to be treated as an enemy and subjected to bitter scorn, or simply letting him leave and forgetting about him, they keep him in the picture. They never let us forget that their series, ultimately, is about a relationship; it may have changed, but it still exists, and there are overlapping threads between two lives that can never quite be untangled. That's a decidedly un-shallow level of understanding, handled with a refreshing lack of maudlin sentiment or rancor, and it's more than enough proof that the show has much more going for it than just shallow characters, sexy situations, and soapy plot twists.
More than that, it makes us interested in seeing where things might go in season two.