On Oscar weekend, Spirit Awards reflect diversity with inclusive noms, female directors, and GMCLA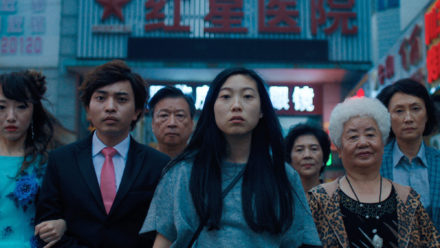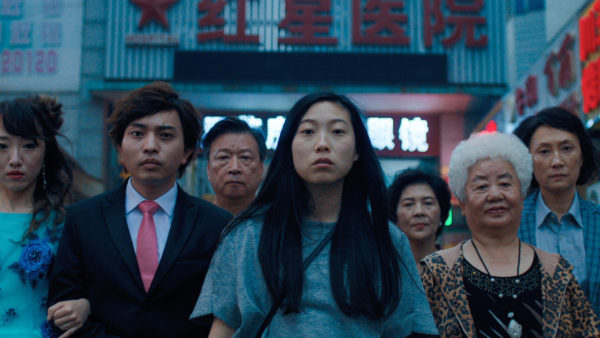 The Oscars may be the big movie news this weekend, but fans of Indie cinema might be more interested in the winners announced by another awards body on Saturday.
The 35th Annual Film Independent Spirit Awards, which took place in Santa Monica on February 8, honored the cream of the 2019 crop from the film industry's independent creators, with a slate of nominees that was notably more diverse than the one heading into Sunday night's Oscars, and a lineup of talent that included host Aubrey Plaza and the Gay Men's Chorus of Los Angeles.
The night's biggest prize, for Best Feature, went to Lulu Wang's "The Farewell," with Olivia Wilde's "Booksmart" taking home the award for Best First Feature. However, "Uncut Gems" from the Safdie brothers won the most trophies for the evening, taking home Best Director, Best Editing, and Best Actor for star Adam Sandler. All three were notably snubbed by the Academy, especially Sandler, who had been a surprise omission from the list of Oscar nominees.
Noah Baumach's "Marriage Story" was the recipient of this year's Robert Altman Ensemble Award, which was awarded to the entire cast of the film, which stars Adam Driver, Scarlett Johansson, Laura Dern, and Alan Alda, among others. Because the film had been previously announced as the winner in this special category, its cast members were ineligible for the competitive acting categories.
While this year's Academy nominations had been slammed for a disappointing lack of diversity, the Indie Spirit Awards featured a far more inclusive roster. While the Oscars failed to recognize any female directors in the Best Director category, two women, Alma Har'el ("Honey Boy") and Lorene Scafaria ("Hustlers") were nominated for the equivalent prize at Saturday's Spirit ceremony – with additional irony arising from the wins for female-directed films in both of the Best Feature categories. Further, while the Academy's acting nominees included only one person of color (Cynthia Erivo, "Harriet"), the Spirit Awards included nods for Hong Chau ("Driveways") and Alfre Woodard ("Clemency") as Best Actress, Kelvin Harrison Jr. ("Luce") for Best Actor, and Taylor Russell ("Waves"), Jennifer Lopez ("Hustlers"), and Octavia Spencer ("Luce") for Best Supporting Actress.
In addition, while the Academy's choices featured little recognition for LGBTQ-themed films or their performers, the Spirit nominations included "Booksmart," which features a lesbian lead character, and "Hustlers," the sex-worker dramedy that includes trans actress Trace Lysette among its ensemble cast.
The ceremony also paid tribute to the year's "gayest moments you didn't know were gay," with a hilarious video compilation accompanied by members of the Gay Men's Chorus of Los Angeles, which highlighted ally Laura Dern's performance in "Marriage Story." Dern, in the audience, was moved to laughter, and later posted on Twitter, "Did this…really happen? Thank you @GMCLA @filmindependent and @JTfirstman for making me realize how much I need a choir to go everywhere with me!"
The performance has since gone viral on social media, with a worldwide aggregate of 5 million views and counting across various platforms.
For a full list of Spirit Award winners, visit the Film Independent website.
DC Center to host estate planning seminar series
Three sessions presented by Murray Scheel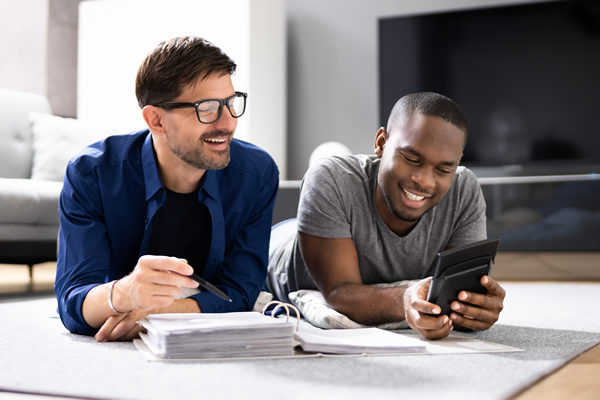 The DC Center for the LGBT Community and the DC Department on Aging and Community Living will host "Estate Planning Tools with Murray Scheel" via Zoom. 
Scheel will walk guests through the process of taking care of the end-of-life planning business that needs to be addressed during the golden years. Scheel is Senior Staff Attorney at Whitman-Walker Health's Legal Services.
This event series will consist of three 1.5-hour sessions:
Jan. 19, 3 p.m. – "Tools for while you're living" (overview, general power of attorney, healthcare power of attorney, disposition of remains, etc.)
Jan. 26, 3 p.m. – "Tools for after you're gone" (living wills, last wills, assets, etc.)
Feb. 2, 3 p.m. – "Healthcare insurance & long term care" (Medicare, Medicaid, correcting misinformation, skilled nursing, hospice care, etc.)
To register for this event, visit the DC Center website.
DC Center to host legal seminar for trans people
Attorney Richard Tappan and paralegal Miranda Shipman to give legal advice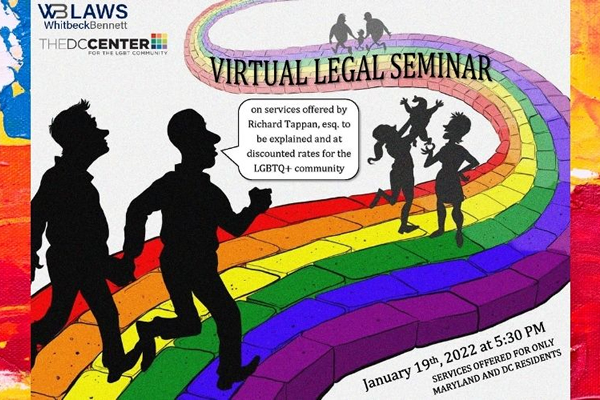 The DC Center for the LGBT Community will host a "Gender and Name Change Legal Seminar" on Wednesday, Jan. 19 at 5:30 p.m. online.
Attorney Richard Tappan and paralegal Miranda Shipman will give legal advice and speak on the importance of the legal community within the LGBTQ community, the difficulties of the LGBTQ community in the legal field and name and gender changes.
Guests can find the link at the DC Center website.
Seeking love and community in Nicaragua
'High-Risk Homosexual' explores author's youth, coming out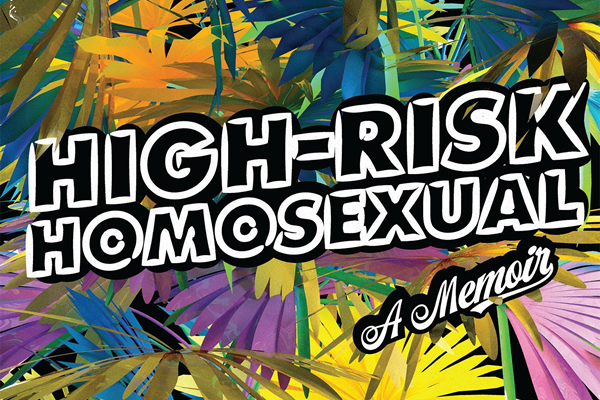 'High-Risk Homosexual: A Memoir'
By Edgar Gomez
c.2022, Soft Skull Press
$16.95/304 pages
Here. Try this.
It fits you, but the color isn't flattering. It's too long, too short, too tight, too loose. That's not your style, so try something else until you find the thing that looks like you. The perfect thing is out there. As in the new book "High-Risk Homosexual" by Edgar Gomez, when something's right, it's right.
He was 13 when he figured out that he was a problem to be solved.
Edgar Gomez' mother had left him in her native Nicaragua with his tíos, just for a while because she had to return to Florida to work. He wasn't there without her for long, but it took years for him to understand that his time with his uncles was meant to make him more masculine.
In retrospect, he says, nobody wanted him to be a man more than he did. He wanted to be liked by other kids and so he told lies in school to make himself stand out. He wanted his mother to see his love of pretty things and say that it was OK. He wanted his brother to acknowledge that Gomez was gay, and to tell him that he loved him.
Instead, after his brother left for college, Gomez got his first boyfriend, a boy he came out to but who couldn't come out to himself. He was called names in school. He came out to his mother, who freaked out about it. He befriended a drag queen, but "Princess" used him.
Things he wanted: a real boyfriend. Love. A ban on the stereotype of a macho Latinx man.
Things he still had, while in college: his mother and older brother. A tormentor-turned-mentor. A part-time job. His weirdness. His virginity.
Things he wanted to lose, while in college: his room at his mother's house. His virginity, but that wouldn't happen until later, during a painful one-afternoon-stand with a hot man who said he had a girlfriend. That hurt, both physically and emotionally but like so many things at so many times, Gomez tried not to think about it.
If he never considered what he didn't have, he says, "I wouldn't miss it."
In a way, you could say that "High-Risk Homosexual" is a book in search of a point. It's really quite random and told (mostly) linearly, but not quite. It has its peaks, but also low valleys. And you won't care about any of this, because you'll be enjoying every bit of it.
Yeah, this memoir is good: author Edgar Gomez's literary wandering makes it feel much like an honest conversation with readers. There are wince-worthy moments that allow empathy here, and experiences that are unique but oddly ubiquitous, that leave space for a sense of sympatico. There are passages that are so wistfully uncomfortable that you might squirm, or start "snort-laughing," or want to stop a moment and just think.
And there's room for that, too, so take your time. "High-Risk Homosexual" is an affable book with just enough seriousness to make it worth a try.