Calendar: June 26-July 2
Events in the week to come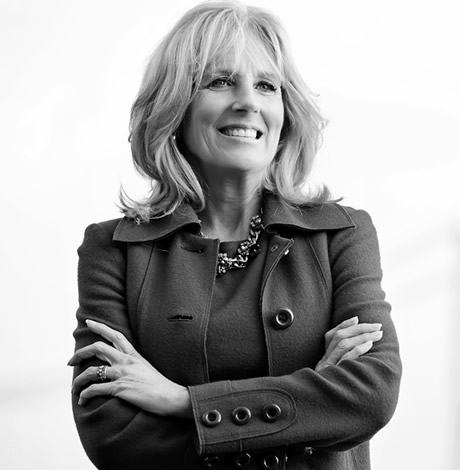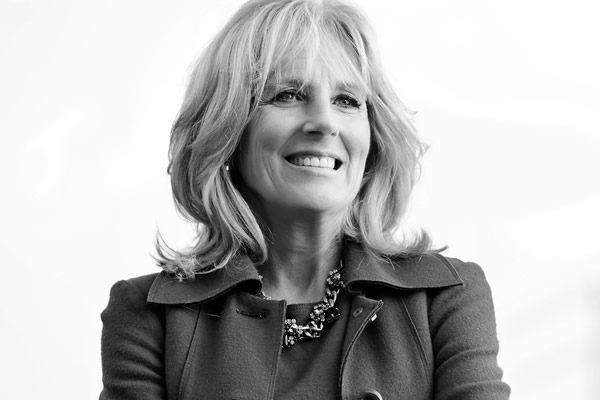 Friday, June 26
The Human Rights Campaign screens "Fade to Black," a short film written and directed by Sham Tremaine, a Black LGBTQ social justice activist in Mississippi, at 7 p.m. tonight via Zoom. Visit act.hrc.org to register for free tickets to this virtual event. 
Saturday, June 27
Survivor ArtMake: Pain/Rebellion/Pride hosted by the D.C. Center and the D.C. Anti-Violence Project is today at 3:30 p.m. Participants will create a three-panel collage showing their journey of turning a painful event into a resilient strength. For more information and to register, visit thedccenter.org/events.
"Storytellers" Open Mic and Talent Showcase hosted by the Casa Ruby LGBT Community Center (7530 Georgia Ave., N.W.) is today at 4 p.m. Due to COVID-19 concerns, this fundraising event will be held via Zoom. Visit casaruby.org for more information on this and other events. 
Today is Pride Family Day at the Smithsonian American Art Museum starting at 10 a.m. online via Facebook Live. Local drag queen Ruth Allen Ginsburg will read classic nursery rhymes and tales for all ages. Rainbow crafts and coloring pages will also be available for download. It's free but registration is required at americanart.si.edu/pridekids. 
Sunday, June 28
The D.C. Center Digital Drag Brunch is today at noon via Facebook Live. This fundraising event features performances by Vagenesis, Citrine, Faye Kapology, Majic Dyke and Chicki Parm. Proceeds benefit the D.C. Center. For more information, visit thedccenter.org. 
Monday, June 29
Holy Trinity Catholic Church hosts a virtual discussion about "Just Mercy," a film based on the true story of Walter McMillian, a Black man sentenced to die in 1987 for the murder of an 18-year-old girl despite evidence proving his innocence, tonight at 7:30 p.m. via Zoom. To receive the link and for more information, email [email protected].
Tuesday, June 30
P&P Live! Presents Jill Biden to discuss her husband, former Vice President and current Democratic Presidential Candidate Joe Biden, and her new children's book, "Joey: The Story of Joe Biden" today at 2 p.m. You must purchase a copy of the book to attend the online event. Visit crowdcast.io/e/jill-biden-joey for more information. 
La Clinica del Pueblo hosts Sesiones Educativas con el Centro Empoderate today at 5 p.m. via Facebook Live. This weekly event provides educational seminars, COVID-19 information and more for the Spanish-speaking LGBTQ community. For more information, visit the organization's Facebook page. 
La Fe — D.C. Latinx Pride 2020, an online virtual event hosted by the Latinx History Project, is today at 7 p.m. via Facebook Live. This event is a nondenominational chat to discuss spirituality and community building after coming out. Visit latinxhistoryproject.org and their Facebook page for more information on this and other Pride events. 
Story District presents Out/Spoken hosted by Rayceen Pendarvis tonight at 7:30 p.m. via YouTube live stream. This 10th annual Pride show focuses on stories about the LGBTQ experience and will feature a diverse group of storytellers telling true stories through a personal lens. For tickets and information, visit storydistrict.org. 
Wednesday, July 1
Maryland Zoo Reopening Week continues today at 10 a.m. Timed entry reservations are required for all guests and zoo members and can be reserved online at marylandzoo.org.
Thursday, July 2
Book Club: "The Stonewall Generation" hosted by the Woodhull Freedom Foundation is today at 3 p.m. This virtual book discussion with the authors highlights of the sexual liberation movement and from those who led the fight. For more information, visit facebook.com/woodhullsfa.
10 LGBTQ events this week
Parties abound with Silver Pride, the ASANA Series and more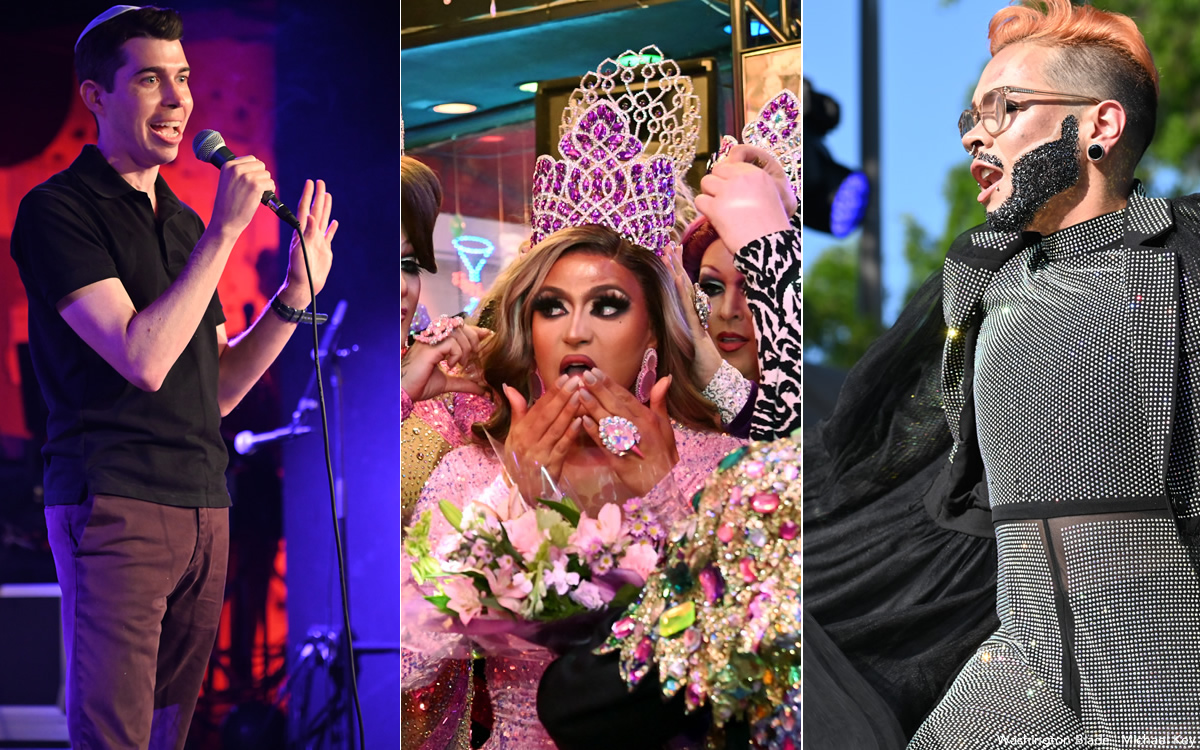 Below are our picks for some of the most fun and creative things to do this week in the DMV that are of special interest to the LGBTQ community.
---
Silver Pride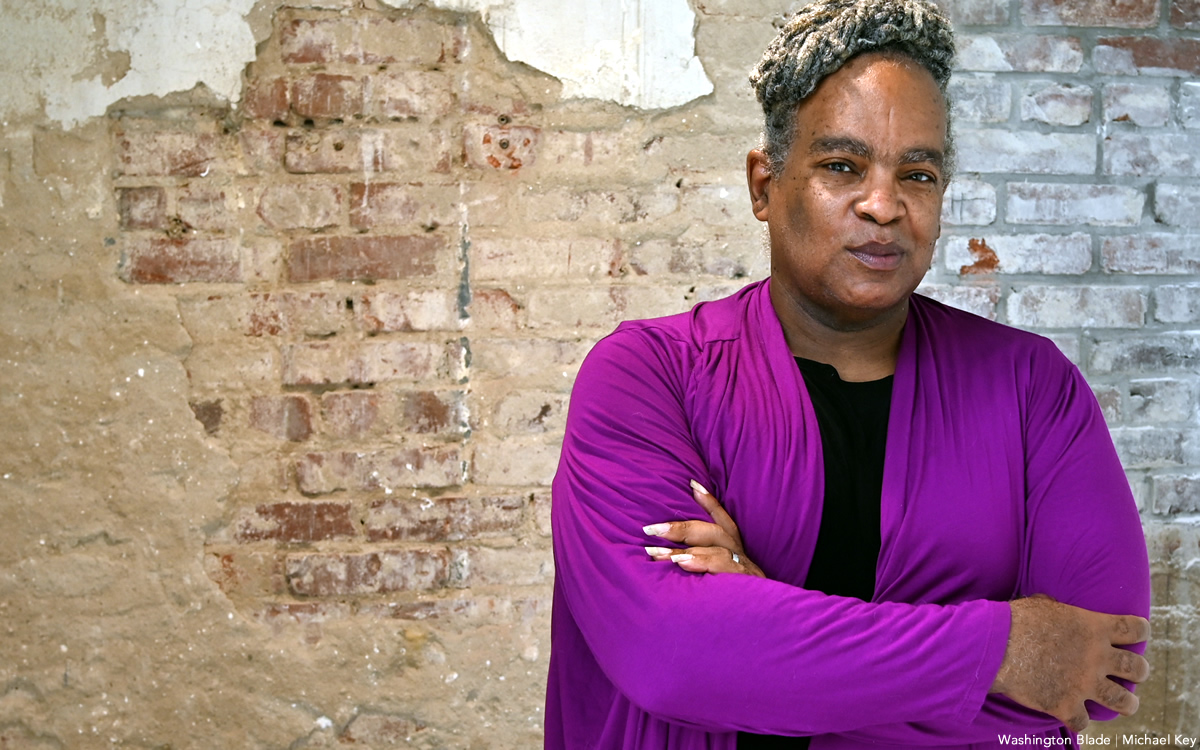 UPDATE: Silver Pride was postponed; a new date is expected to be announced soon.
Join host Rayceen Pendarvis for 'Back for the First Time: Silver Pride 2022″ at Studio Theatre this afternoon for a celebration of senior members of the LGBTQ+ community.
---
ASANA Series Opening Party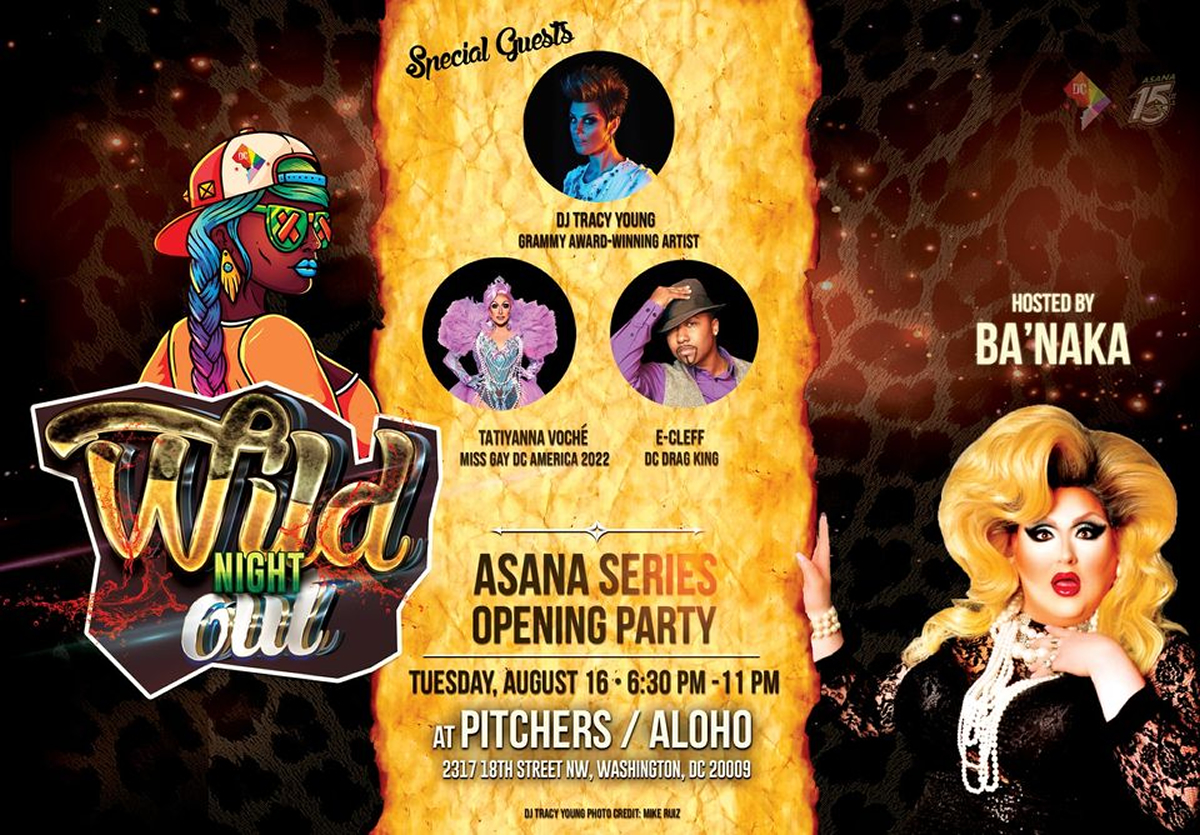 Tuesday, August 16
6:30-11 p.m.
Pitchers / ALOHO
2317 18th Street, N.W.
Facebook
The Amateur Sports Alliance of North America kicks off its ASANA World Series in D.C. with a party at Pitchers/ALOHO on Tuesday. The event is hosted by Ba'Naka and features special guests DJ Tracy Young, Tatiyanna Voché and E-Cleff.
---
NJB Hot Boy Summer Happy Hour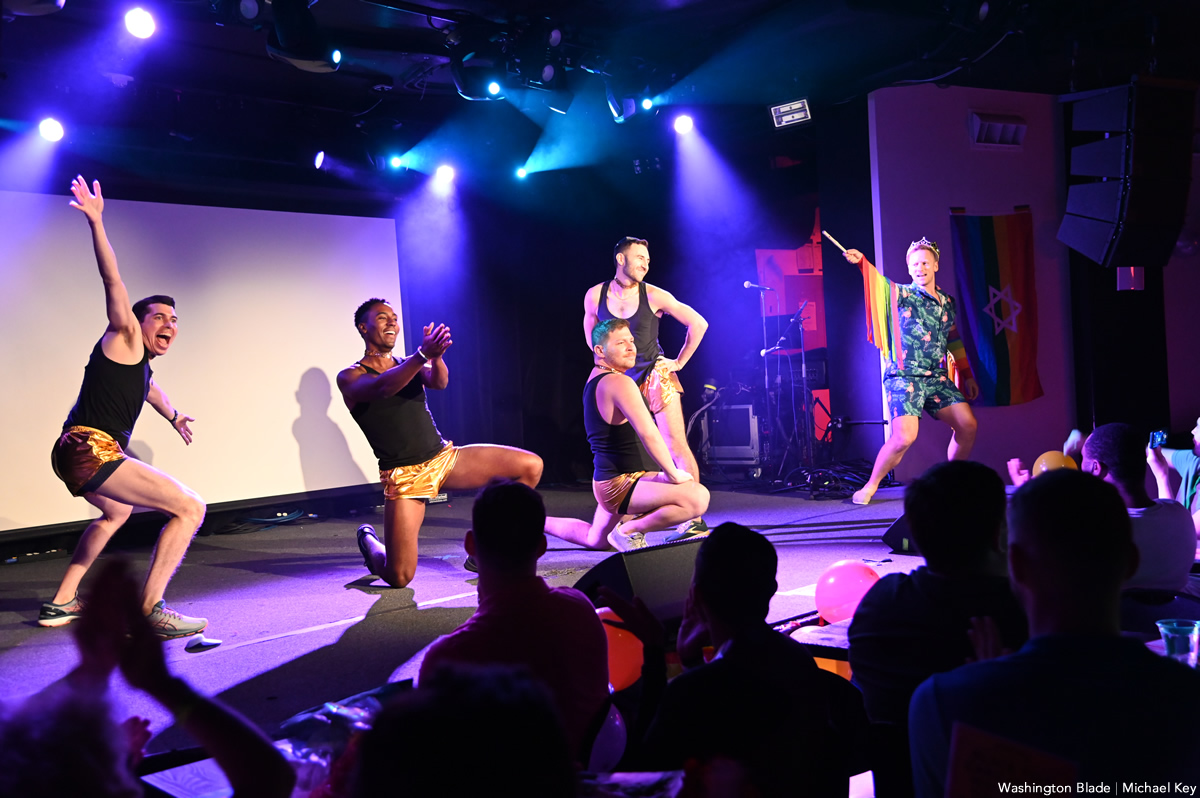 Thursday, August 18
6:30-9 p.m.
Number Nine
1435 P Street, N.W.
Facebook
The Nice Jewish Boys hold a happy hour on Thursday at Number Nine.
---
Kaftan Couture Happy Hour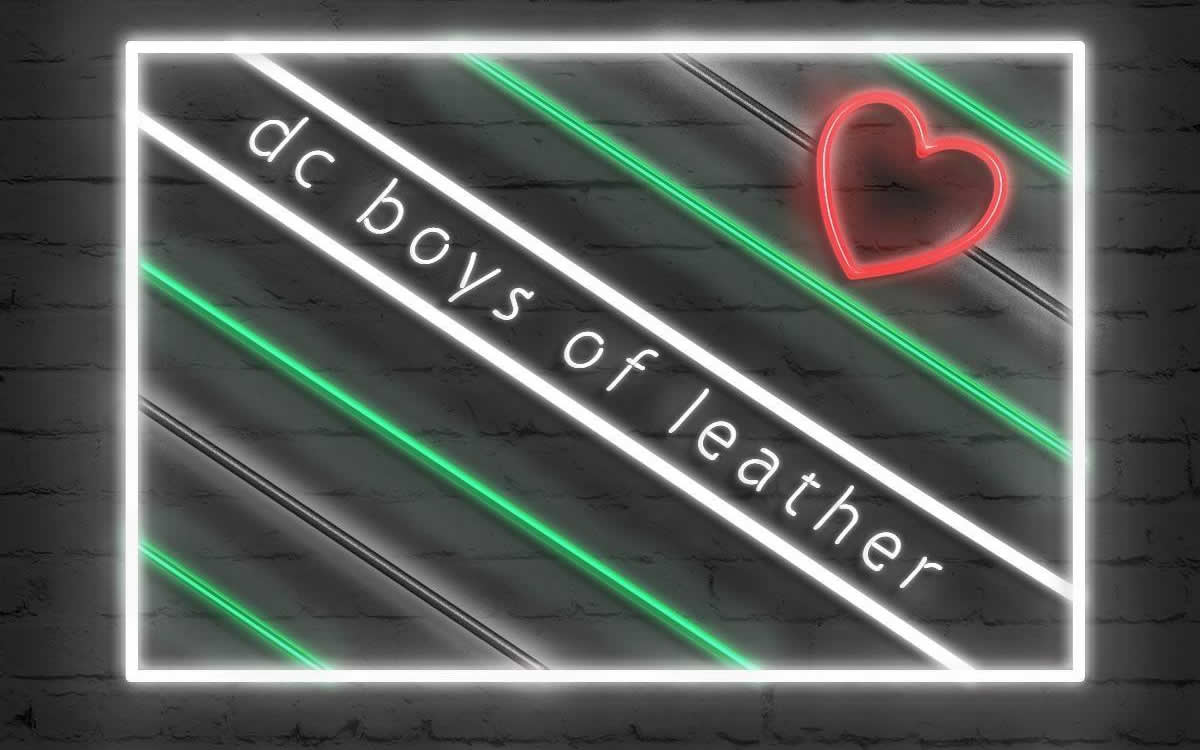 Thursday, August 18
6 p.m.
Trade
1410 14th Street, N.W.
Facebook
The D.C. Boys of Leather mix it up with a kaftan party at Trade on Thursday.
---
LGBTQ+ Speed Friending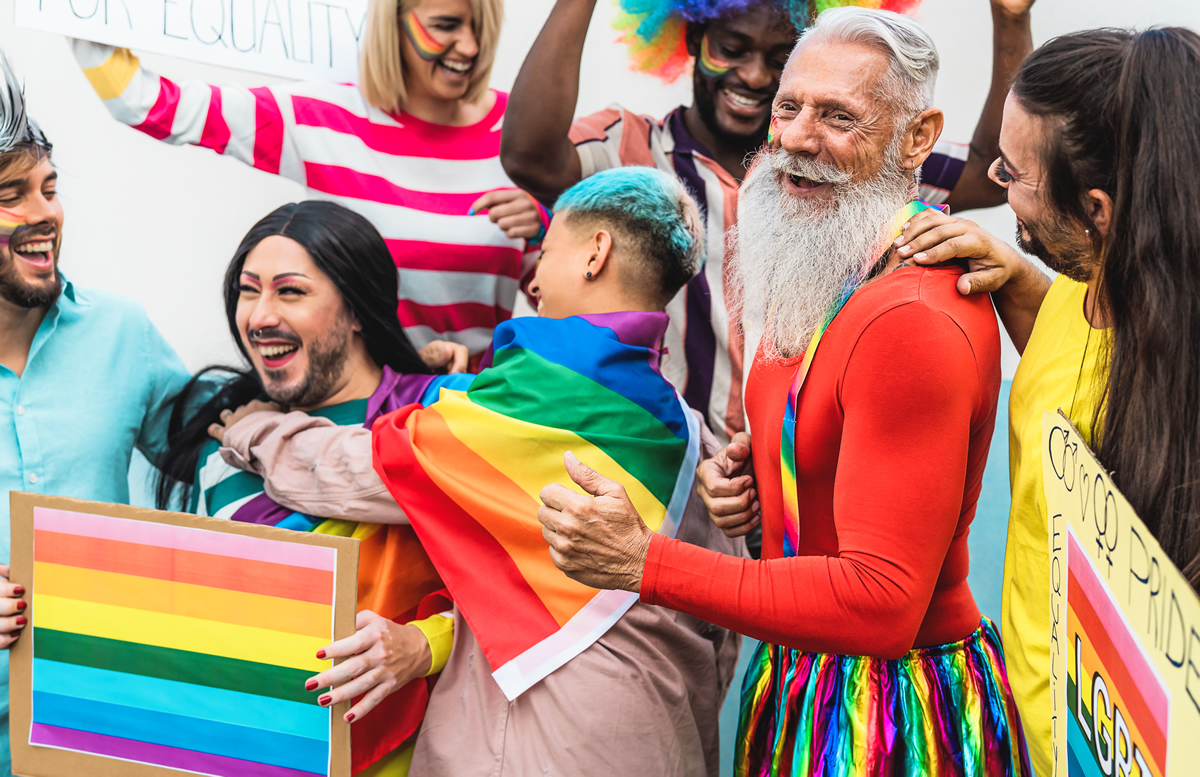 Friday, August 19
7-9 p.m.
Moxy Washington
1011 K Street, N.W.
Facebook | Eventbrite
Go Gay DC! hosts a meet-and-greet at Moxy on Friday. Come by to make some new friends in the LGBTQ community.
---
We The Kingz: Wet n' Wild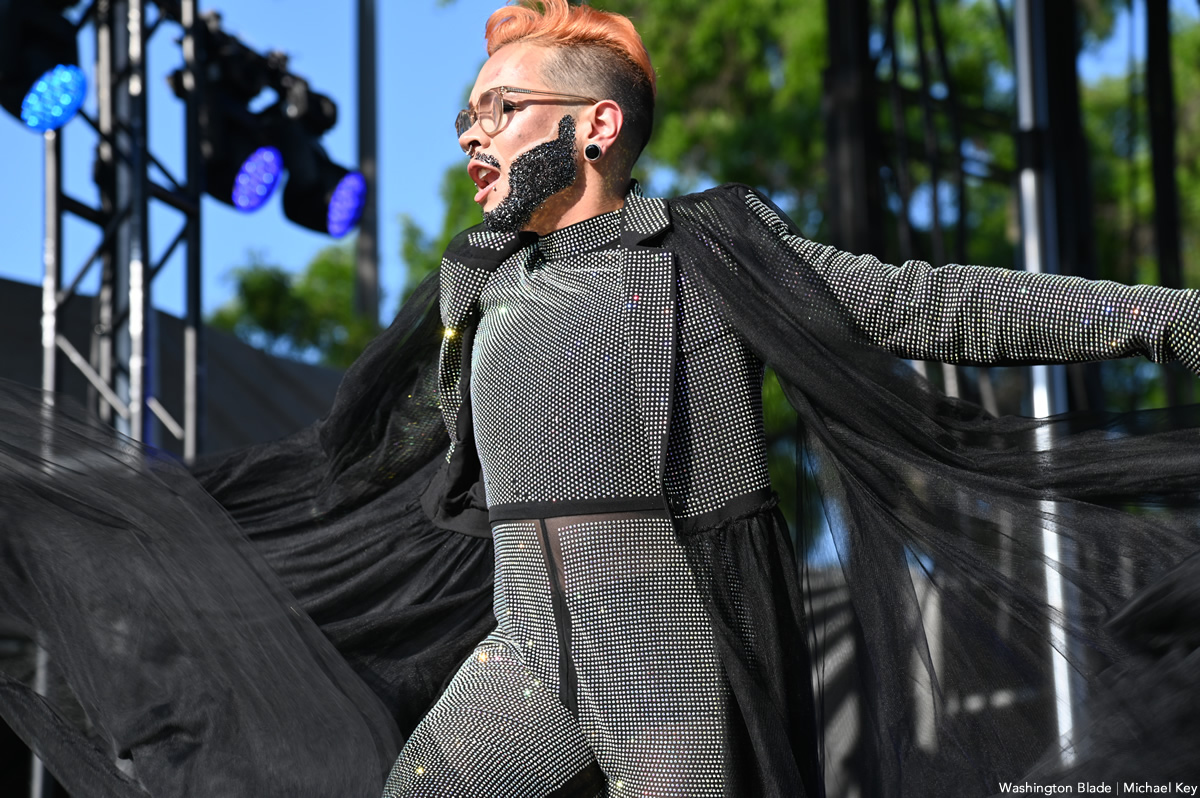 Friday, August 19
10 p.m.
JR.'s Bar
1519 17th Street, N.W.
No cover
21+
Facebook
Rickey Rosé hosts the We The Kingz show featuring Artemis Demon, Atom Glambert, Baphomette and Phoenix King at JR.'s on Friday.
---
discoVERS Anniversary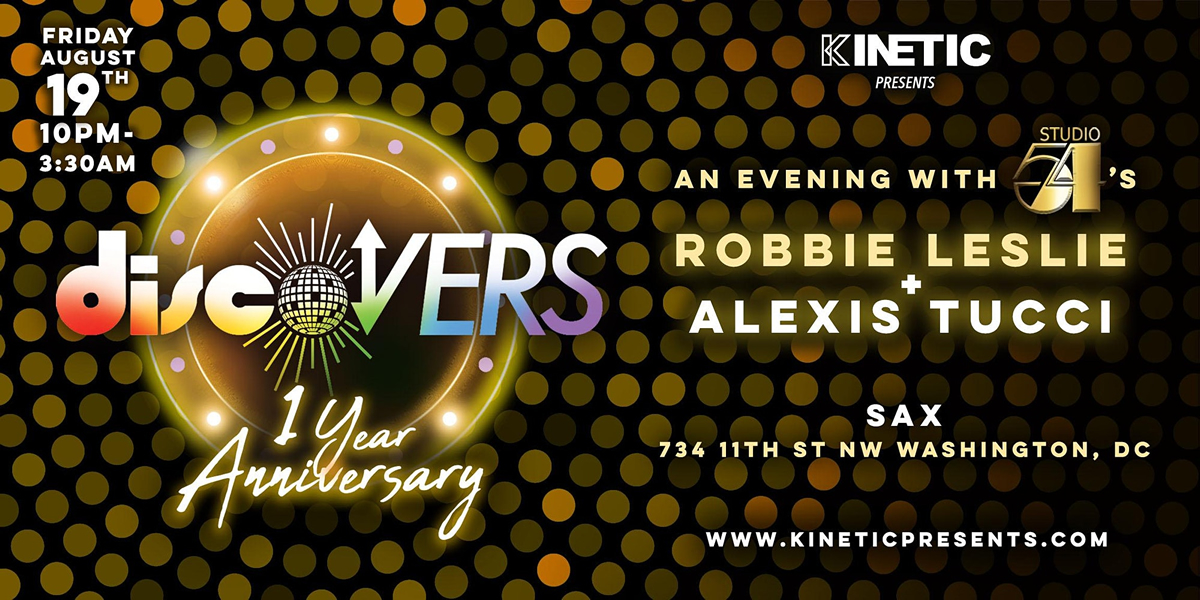 Friday, August 19
10 p.m.
SAX
734 11th Street, N.W.
$30-$50
Facebook
discoVERS returns to SAX for its one year anniversary with DJs Robbie Leslie and Alexis Tucci. There will be a special performance by KC B. Yoncé. The event will sell out, so get your tickets now.
---
ASANA Series Closing Party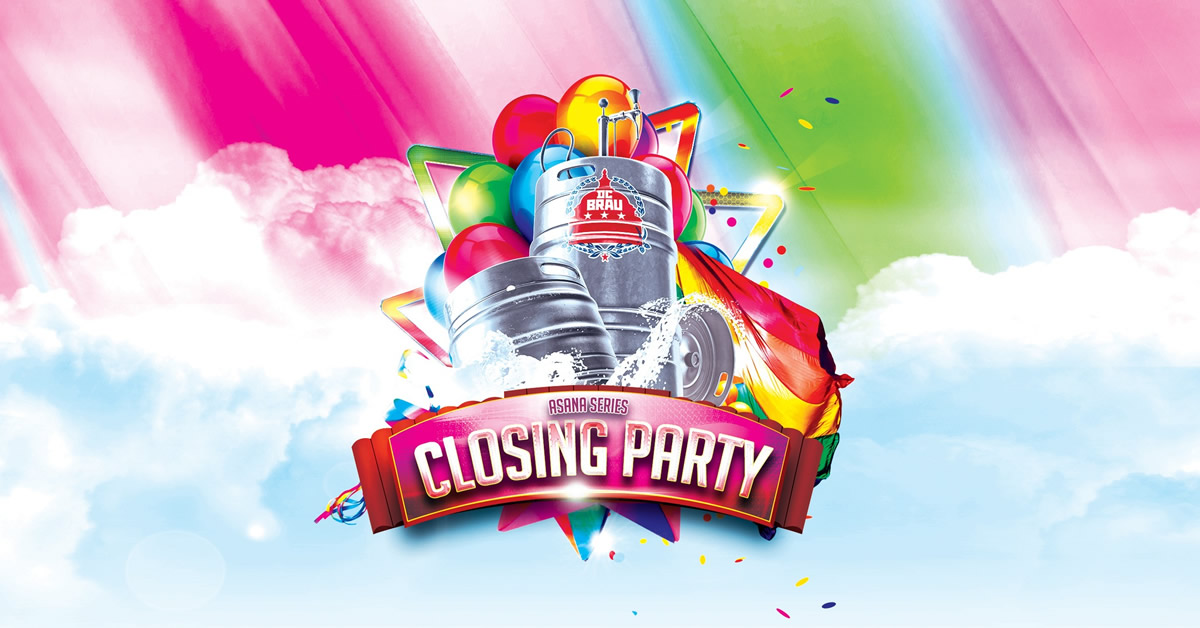 Saturday, August 20
5:30-11 p.m.
DC Brau Brewing Company
3178 Baldensburg Road, N.E., Suite B
Facebook
The ASANA World Series finishes with a bang. The Closing Party will be held at DC Brau on Saturday.
---
Miss Gay Eastern States America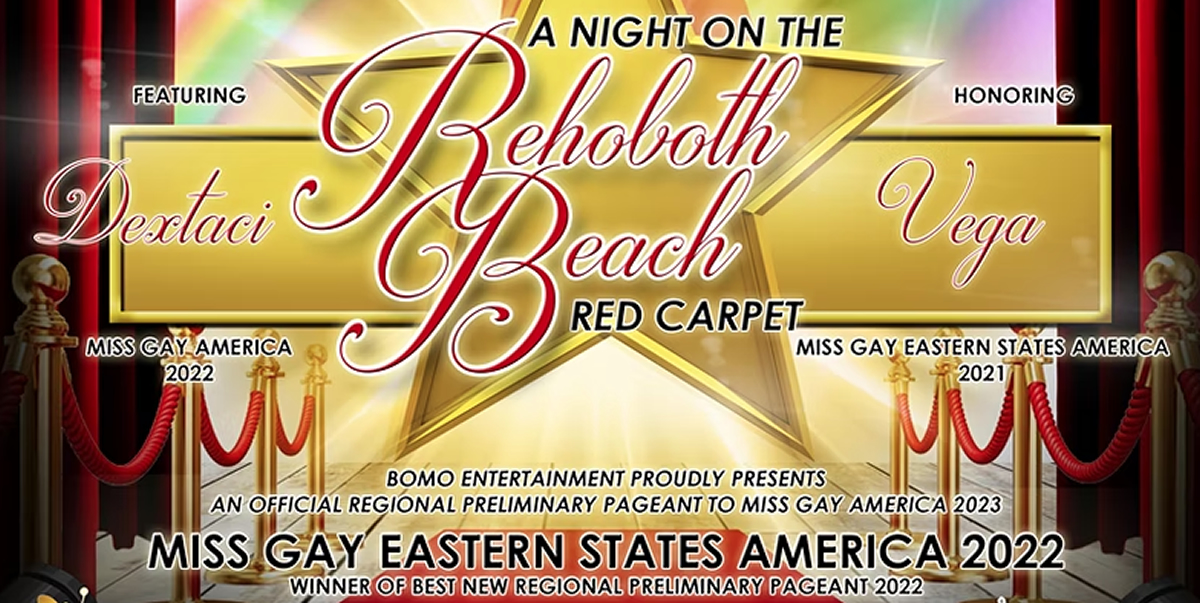 Saturday, August 20
7-11 p.m.
Rehoboth Beach Convention Center
229 Rehoboth Avenue
Rehoboth Beach, Del.
$20
Eventbrite
Are you in Rehoboth this weekend? Catch a drag competition at the Convention Center on Saturday.
---
The Trailer Park Ball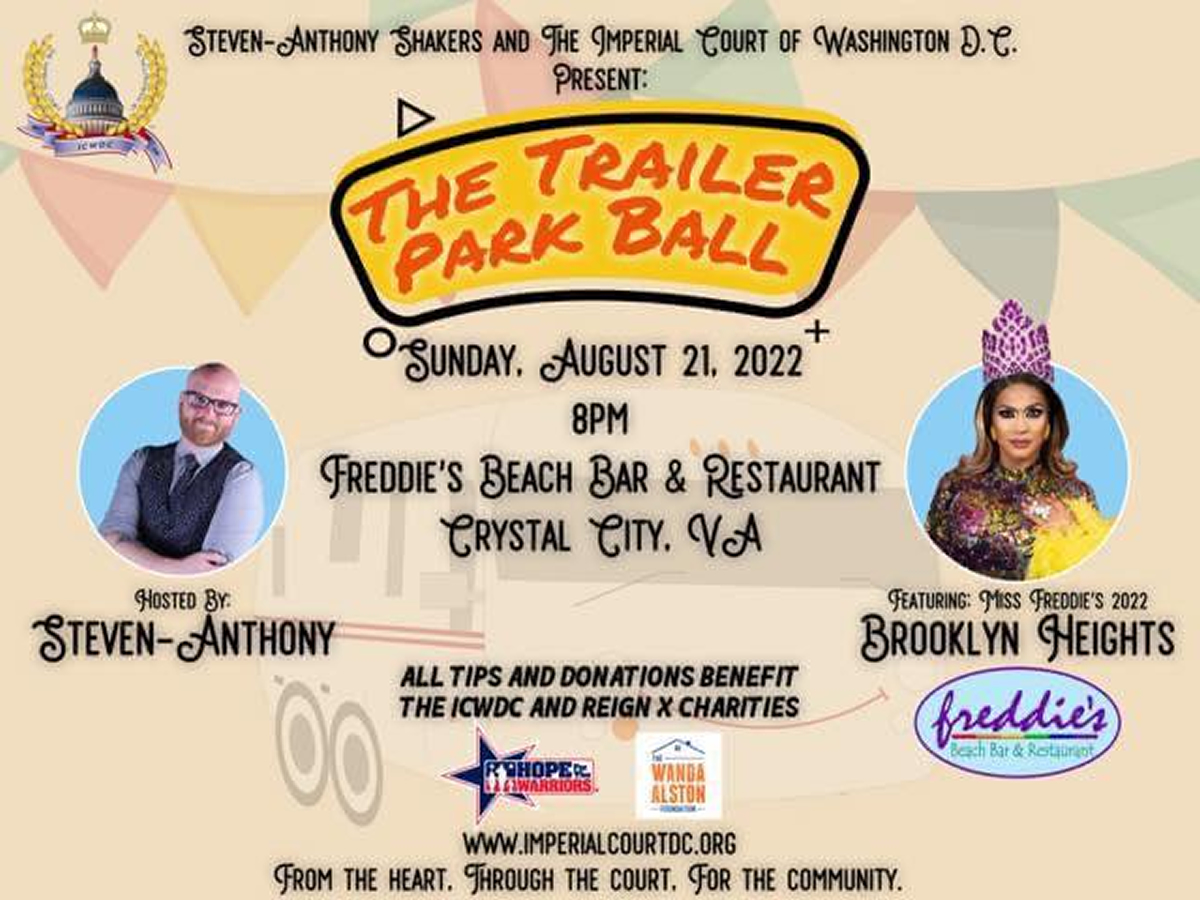 Sunday, August 21
8 p.m.
Freddie's Beach Bar
555 23rd Street S
Arlington, Va.
Facebook
The Trailer Park Ball will be held on Sunday at Freddie's. All Tips and donations are to benefit the Imperial Court of Washington and Reign X Charities.
---
Award-winning gay comedian returning to D.C.
Sampson McCormick performs at Comedy Loft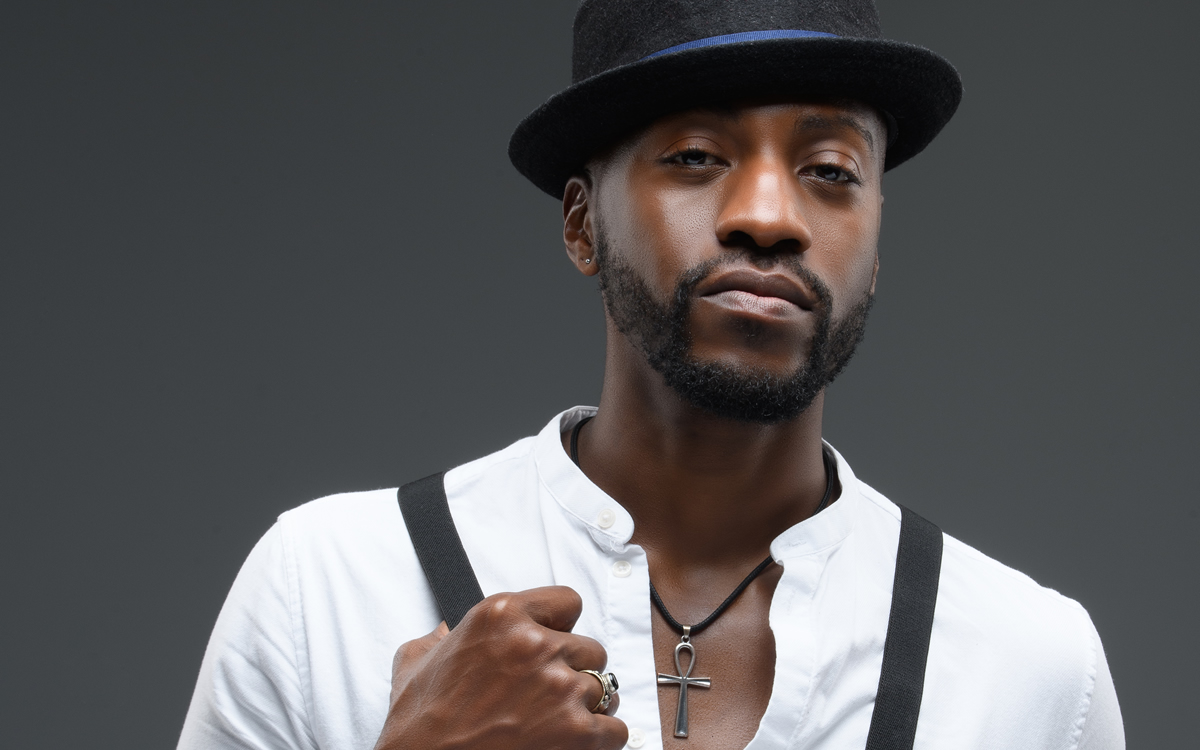 D.C. native and award-winning comedian Sampson McCormick will perform in a series of shows from Thursday, Aug. 25 to Saturday, Aug. 27 at the DC Comedy Loft.
The themes of the shows will include cancel culture and sensitivity —especially as they relate to the rise in violence against comedians — LGBTQ issues and probe many of the other current topics that have been circulating in the news and in conversations on social media and among the public.
Tickets are available on DC Comedy Loft's website.  
Reel Affirmations to screen new film
'Sweetheart' to run at Landmark Theaters E Street Cinema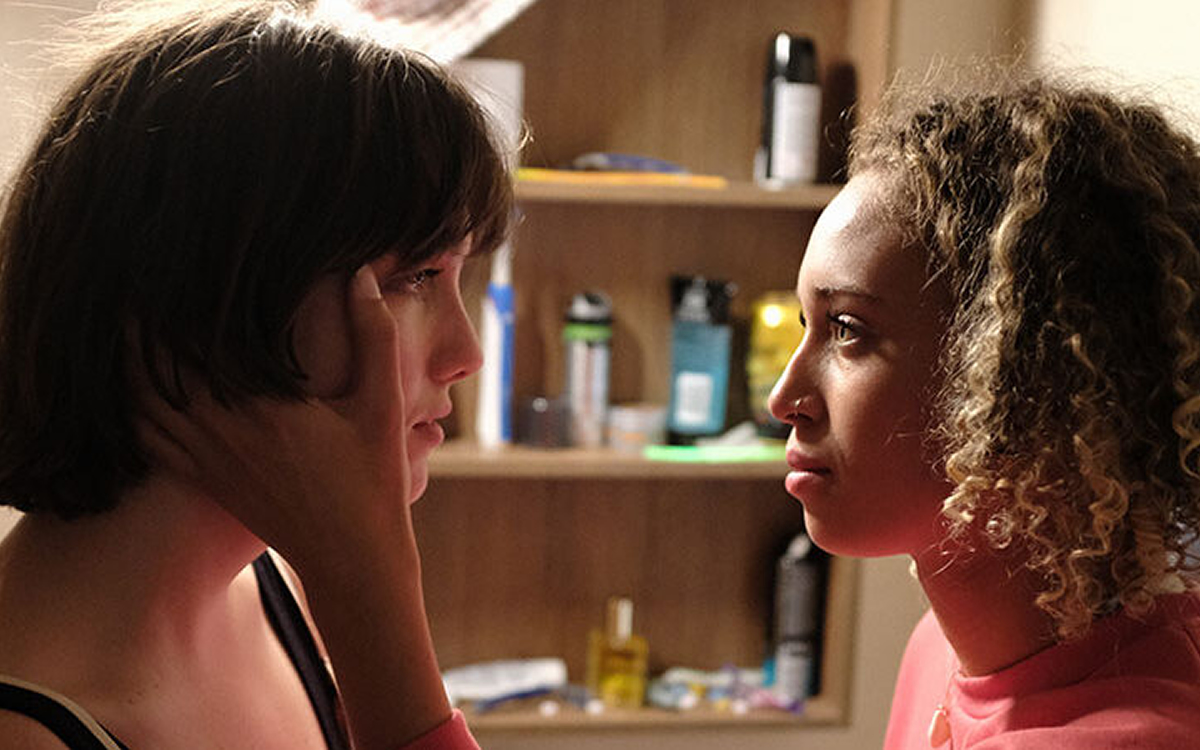 Reel Affirmations, a branch of the DC Center for the LGBT Community that platforms LGBTQ film, will screen "Sweetheart" on Thursday, Aug. 18 at 7 p.m. at Landmark Theaters E Street Cinema. This film will be screened as part of its monthly series.
"Sweetheart" is a coming-of-age film about a socially awkward and environmentally conscious teenager who meets a carefree lifeguard while on holiday with her family.
In-person tickets cost $15 and virtual tickets cost $10. Virtual tickets can be purchased on this link.