Male same-gender couples have highest income: study
Opposite-gender couples in second place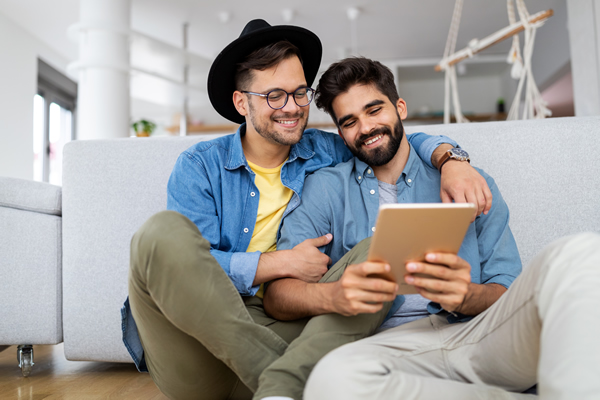 An analysis released on Jan. 20 by the Hamilton Project of the D.C.-based Brookings Institution, a nonprofit public policy research organization, takes a closer look at recent U.S. Census data showing that same-gender male couples have the nation's highest median family income among three types of couples.
The authors of a five-page report by the Hamilton Project point to U.S. Census Bureau data showing that same-gender female couples had the lowest median family incomes, even though they were more likely than opposite-gender couples to have two income earners, have higher education, and live in a densely populated area, which the study says are characteristics associated with higher incomes.
The report includes an analysis of data released in September 2020 by the U.S. Census Bureau of its 2019 American Community Survey that focused on same-gender couples.
"This release marks the first time researchers could look at federally collected nationally representative estimates of the number of same-gender relationship households in a post-Windsor world, where same-gender marriage is legalized in all states," the report says.
It was referring to the 2013 U.S. Supreme Court decision known as U.S. v. Windsor, which overturned as unconstitutional a provision of the anti-gay U.S. Defense of Marriage Act that prohibited federal recognition of same-sex marriage. Two years later, the Supreme Court handed down its historic 2015 Obergefell decision that legalized same-sex marriage throughout the country.
"Since making information on same-gender households available, the Census Bureau has released multiple reports providing demographic data on same-gender married couples," the Hamilton-Brookings report says. "They find that on average, same-gender married couples have higher median household incomes and higher rates of dual employment than opposite-gender couples," it says.
"We extend the Census Bureau's analysis with the following differences. We separate same-gender families into those with two male and two female partners, as we would expect their labor market experiences and incomes to differ from each other and that of different-gender couples," the report continues.
It says that when same-sex male and same-sex female couples are lumped together, the census data show they have a higher median income than opposite-gender couples.
"In the Census Bureau's report, they found that, on average, the median household income of same-gender households is $107,200 compared to $97,000 for opposite-gender married couples," the report says. But it says its own analysis shows that the median incomes of male and female same-gender couples "are quite different" from each other.
"Adult men in same-gender couples have the highest family incomes regardless of marriage status," the report says. "On average, the family income for married men in same-gender relationships is 31 percent higher than married women in same-gender relationships, and 27 percent higher than opposite-gender married couples," it says. It adds, "The income gap for men in unmarried partnerships is 36 percent higher than unmarried women in same-gender partnerships, and 38 percent higher than opposite-gender unmarried couples."
The report doesn't provide a direct reason why same-sex male couples have a higher income than same-sex female couples.
The report concludes by saying "there are limitations to our study," among other things, because the Census Bureau's American Community Survey whose data it uses does not ask questions about sexual orientation.
"We are not able to address other factors that impact income which we do not observe, including discrimination by gender, gender identity, or sexual orientation," the report states. It adds "those who identify as LGBTQ+ report experience of workplace discrimination which include being fired, passed over for employment opportunities, or experiencing harassment resulting from their sexual orientation."
The full report, 'Examining the Economic Status of Same-Gender Relationship Households," can be accessed at the Brookings Institution site. 
Attorney details the harms of waiving anti-discrimination rules for religious universities
Incentives aligned for continuation of anti-LGBTQ discrimination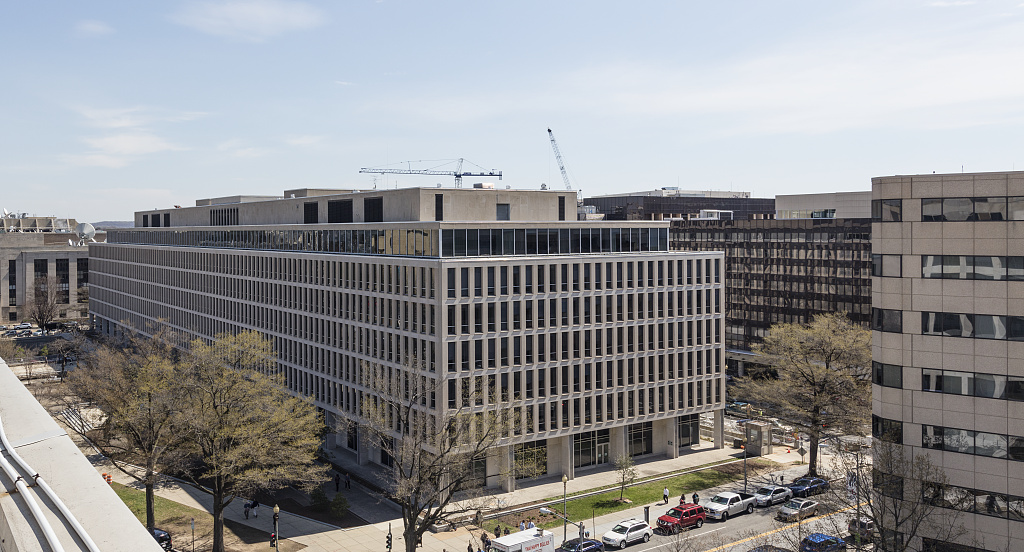 Democratic lawmakers re-introduced the Tyler Clementi Higher Education Anti-Harassment Act on Friday, which marked the 13th anniversary of the 18-year-old New Jersey college student's death by suicide after he was targeted with homophobic harassment by his peers.
The bill, which establishes cyberbullying as a form of harassment, directing colleges and universities to share anti-harassment policies to current and prospective students and employees, was introduced by U.S. Senators Tammy Baldwin (Wis.) and Patty Murray (Wash.), along with U.S. Rep. Mark Pocan (Wis.), Chair of the Congressional Equality Caucus.
Advocacy groups including the Tyler Clementi Foundation, the American Foundation for Suicide Prevention, and The Trevor Project have endorsed the legislation, which comes as issues concerning anti-LGBTQ harassment in institutions of higher education have earned renewed scrutiny on Capitol Hill and beyond.
Earlier this month, the Washington Blade connected with an expert to discuss these and other subjects: Paul Southwick, a Portland, Oregon-based litigation attorney who leads a legal advocacy group focused on religious institutions of higher education and their treatment of LGBTQ and other marginalized communities.
On Tuesday, he shared a statement responding to Friday's reintroduction of the Tyler Clementi bill, stressing the need for equal enforcement of its provisions in light of efforts by conservative Christian schools to avoid oversight and legal liability for certain federal civil rights regulations:
"We are still evaluating the bill regarding how the bill would interact with the religious exemption in Title IX," Southwick said. "We fully support the expansion of anti-harassment protections for students and corresponding requirements for educational institutions."
He added, "We also believe that such protections and requirements should extend to students at taxpayer funded, religiously affiliated educational institutions, regardless of whether those institutions claim, or receive, an assurance of religious exemption from Title IX regulations" through the U.S. Department of Education's Office of Civil Rights.
Baylor University's unprecedented Title IX exemption
In response to a request from Baylor University, a conservative Baptist college located in Waco, Texas, the Education Department in July granted a first of its kind religious-based exemption from federal regulations governing harassment, a form of sex-based discrimination proscribed under Title IX.
Southwick explained that during the Obama administration, the federal government began to understand and recognize discrimination based on sexual orientation and gender identity as forms of sex-based discrimination covered by the statute. The Biden-Harris administration issued a directive for the Education Department to formalize the LGBTQ inclusive definitions under Title IX, with a Notice of Proposed Rulemaking that is now underway at the agency.
Beginning with the Department's 2010 "dear colleague" letter clarifying the administration's view that discrimination against LGBTQ people constitutes sex-based discrimination under the law, Southwick said the pushback from religious schools was immediate. In the years since, many have successfully petitioned the Education Department for "exemptions so they can discriminate against queer, trans and non-binary people," but these carveouts were limited "to things like admissions, housing, athletics."
No one had argued that "federally funded educational institutions [should] have no regulation by the federal government as to whether they're protecting their students from harassment," he remarked – at least not until the Baylor case.
Addressing the unprecedented move in a letter to the Department on September 5, U.S. Reps. Mark Takano (D-Calif.), Adam Schiff (D-Calif.), Greg Casar (D-Texas), Joaquin Castro (D-Texas), and Veronica Escobar (D-Texas) urged the agency to "clarify the narrow scope of this exemption and assure students at religious institutions that they continue to have protections against sex-based harassment."
Southwick told the Blade other members of Congress have expressed an interest in the matter, as have some progressive nonprofit groups.
Asked for comment, a spokesperson for the Department confirmed receipt of the lawmakers' letter and said the agency will respond to the members.
The Department's issuance of the exemption to Baylor came despite an open investigation into the university by its Office of Civil Rights over a Title IX complaint brought in 2021 by Southwick's organization, the Religious Exemption Accountability Project (REAP), on behalf of a queer student who claimed she was subjected to homophobic abuse from other students while university officials to whom she reported the harassment failed to intervene.
It is not yet clear whether the agency will close its investigation as a result of its decision to exempt Baylor from Title IX's harassment rules.
Veronica Bonifacio Penales, the student behind the complaint against Baylor, is also a plaintiff in REAP's separate class action lawsuit challenging the Education Department's practice of waving Title IX rules for faith-based colleges and universities – which, the plaintiffs argue, facilitates anti-LGBTQ discrimination in violation of the 14th Amendment's equal protection clause.
The case, Hunter v. U.S. Department of Education, is on appeal before the U.S. Court of Appeals for the 9th Circuit.
Other religious schools are likely to follow Baylor's lead
Southwick said the agency's decision in the Baylor case "puts students at risk of harassment without a civil remedy against their school's failures to properly address harassment," adding, "Taxpayer funded educational institutions, whether religious or secular, should never be permitted to escape oversight from OCR in how they handle anti-harassment claims from LGBTQIA+ or other students protected by federal non-discrimination law."
Buoyed by Baylor's successful effort, requesting exemptions to Title IX rules for purposes of allowing the harassment of LGBTQ students, faculty, and staff is likely to become routine practice for many of America's conservative institutions of higher education, Southwick said.
The nonprofit group Campus Pride maintains a list of America's "absolute worst, most unsafe campuses for LGBTQ youth," schools that "received and/or applied for a Title IX exemption to discriminate against LGBTQ youth, and/or demonstrated past history and track record of anti-LGBTQ actions, programs and practices."
193 colleges and universities have met the criteria.
Many of the thousands of LGBTQ students enrolled in these institutions often have insufficient support, Southwick said, in part because "a lot of the larger civil rights organizations and queer rights organizations are very occupied, and rightly so, with pushing back against anti-trans legislation in the public sphere."
Regardless, even in America's most conservative schools like Bob Jones University in Greenville, South Carolina, Liberty University in Lynchburg, Virginia, and Hillsdale College in Hillsdale, Michigan, Southwick noted that pro-equality students, faculty, and staff have pushed for change.
He added that while there are, no doubt, young people who harbor anti-LGBTQ views, "they often become much more progressive the longer they're in school, because there's just queer people coming out everywhere, you know, and it's hard to hate people who are your friends."
The powerful influence and role of financial incentives  
Southwick said meaningful reform at the institutional level is made more difficult by the reality that "financial incentives from the government and from the market are aligned to favor the continuation of discrimination."
"Once the money stops flowing, they will almost all instantly change their policies and start protecting queer students," he said, but added that colleges and universities have little reason to change without the risk that discriminatory policies and practices will incur meaningful consequences, like the loss of government funding and accreditation.
Another challenge, Southwick said, is the tendency of institutions of higher education to often prioritize the wishes and interests of moneyed alumni networks, boards of trustees, and donors, groups that generally skew older and tend to be more conservative.
Southwick said when he and his colleagues at REAP discuss proposed pro-LGBTQ reforms with contacts at conservative religious universities, they are warned "over and over again," that "donors will be angry."
Following the establishment of nationwide prohibitions against segregation and other forms of racial discrimination with passage of the federal 1964 Civil Rights Act and the U.S. Supreme Court's decisions in Brown v. Board of Education (1954), which applied to public schools, and Runyon v. McCrary (1976), which covered private schools, Southwick noted that "A lot of Christian schools and college colleges continued to deny admission to black students."
One by one, however, the so-called "segregation academies" would permanently close their doors or agree to racial integration, Southwick said – buckling under pressure from the U.S. government's categorical denial of federal funding to these institutions, coupled with other factors like the decision of many professional associations to deny membership to their professors and academics.
Another important distinction, Southwick added: unlike Title IX, the Civil Rights Act of 1964 "does not have a religious exemption."
Two men charged with attacking trans Puerto Rican woman plead guilty to federal hate crimes charges
Alexa Negrón Luciano attacked with paintball gun before her murder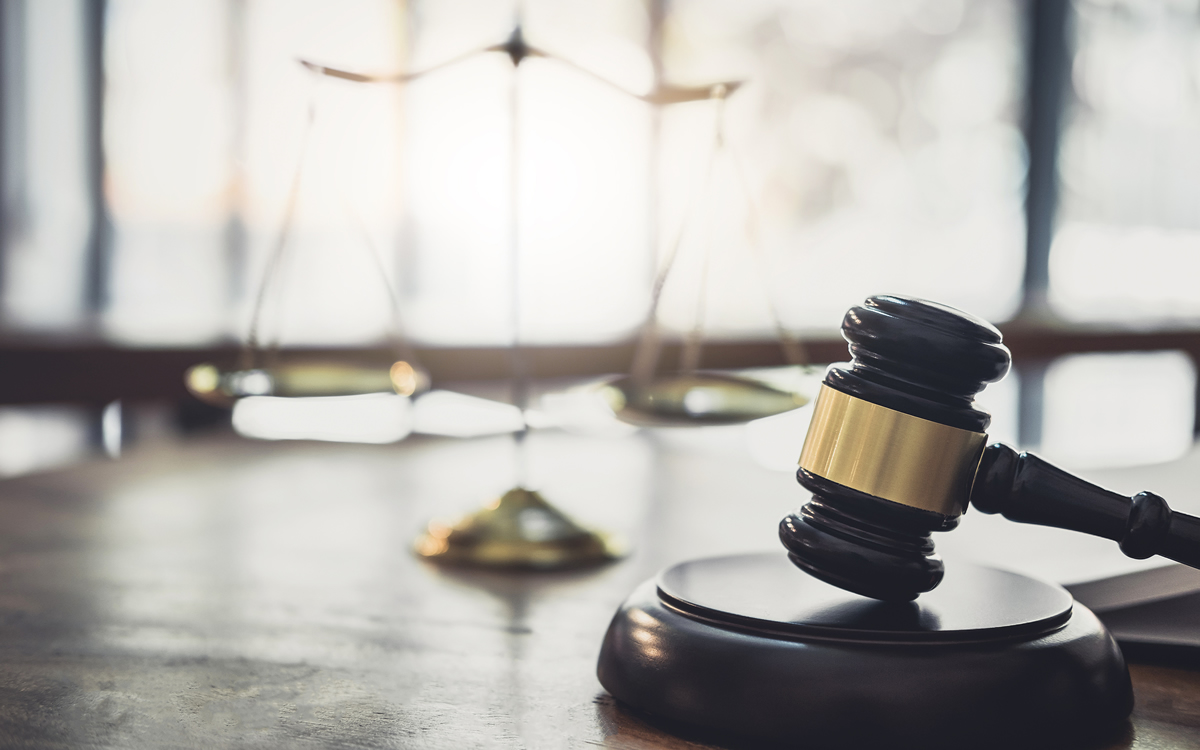 Two men on Monday pleaded guilty to federal hate crimes charges in connection with attacking a transgender woman in Puerto Rico in 2020.
A Justice Department press release notes Jordany Laboy Garcia, Christian Rivera Otero and Anthony Lobos Ruiz "were out driving together" in Toa Baja, a municipality that is about 15 miles west of San Juan, early on Feb. 24, 2020, "when they saw" Alexa Negrón Luciano "standing under a tent near the side of the road."
"The defendants recognized A.N.L. from social media posts concerning an incident that had occurred the day prior at a McDonald's in Toa Baja," reads the press release. "During that incident, A.N.L. had used a stall in the McDonald's women's restroom."
"Upon recognizing A.N.L., Lobos-Ruiz used his iPhone to record a video of himself yelling, 'la loca, la loca,' ('the crazy woman, the crazy woman') as well as other disparaging and threatening comments to A.N.L. from inside the car," it notes. "The defendants then decided to get a paintball gun to shoot A.N.L. and record another iPhone video. Within 30 minutes, they retrieved a paintball gun and returned to the location where they had last seen A.N.L., who was still at that location. Lobos-Ruiz then used his iPhone to record Laboy-Garcia shooting at A.N.L. multiple times with the paintball gun. After the assault ended, Lobos Ruiz shared the iPhone video recordings with others."
Negrón was later killed in Toa Baja.
Laboy and Rivera pleaded guilty to conspiracy to commit a hate crime and obstruction of justice. El Nuevo Día, a Puerto Rican newspaper, notes a federal judge sentenced Lobos to two years and nine months in prison after he pleaded guilty to hate crimes charges last November.
Laboy and Rivera are scheduled to be sentenced on Nov. 10.
They, along with Lobos, have not been charged with Negrón's murder.
"To assault an innocent victim who posed no threat to the defendants for no other reason than her gender identity is reprehensible behavior that will not be tolerated," said U.S. Attorney W. Stephen Muldrow for the District of Puerto Rico in the Justice Department's press release. "The Justice Department will continue to vigorously defend the rights of all people, regardless of their gender identity, to be free from hate-fueled violence. Our community must stand together against acts of violence motivated by hate for any group of people — we remain steadfast in our commitment to prosecute civil rights violations and keep our communities safe and free from fear."
Pedro Julio Serrano, spokesperson for Puerto Rico Para Todes, a Puerto Rican LGBTQ rights group, on Tuesday welcomed the guilty pleas. Serrano also urged authorities to bring those who killed Negrón to justice.
"The time for total justice for Alexa is now," said Serrano in a press release. "Her murder was a hate crime. Nobody doubts this. They falsely accused her, persecuted her, hunted her, insulted her with transphobic epithets, uploaded onto social media a video of them accosting her and they killed her. There are already three individuals who will serve time in federal prison for attacking her in a hate crime. That's some justice, but not complete." 
Barbara Lee: PEPFAR is 'more in peril' than ever before
Congress has yet to reauthorize funding for Bush-era HIV/AIDS program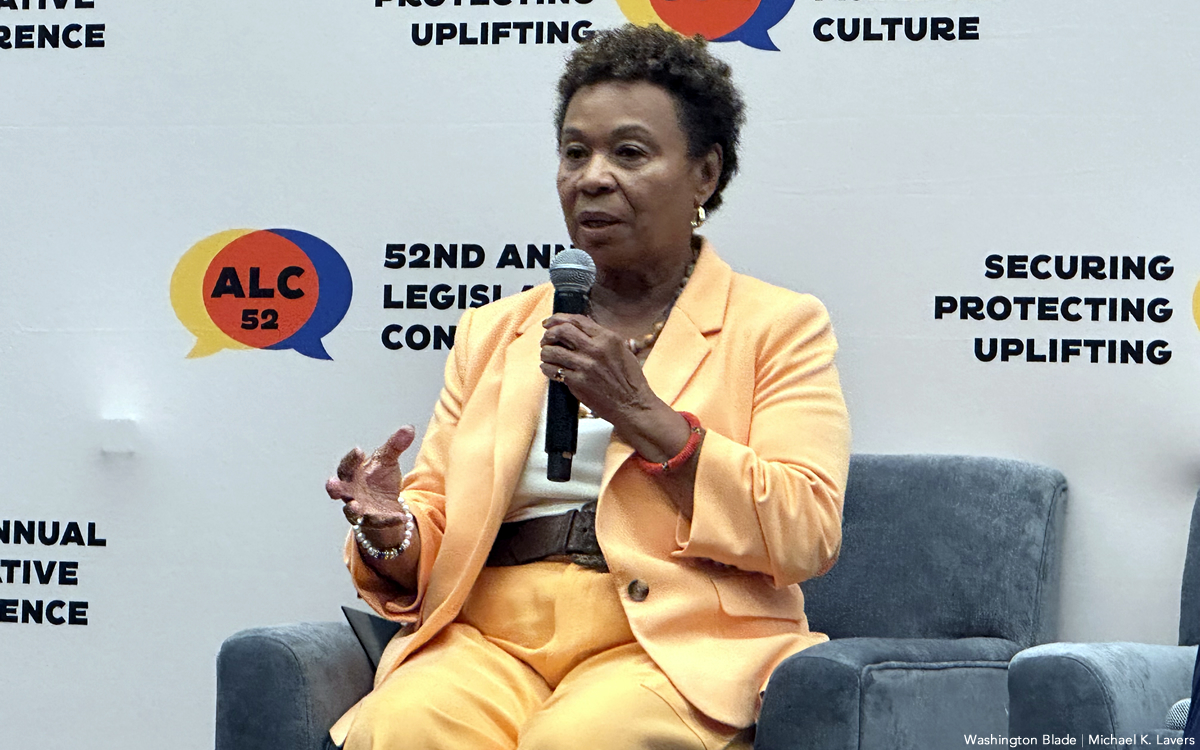 California Congresswoman Barbara Lee on Sept. 22 said the President's Emergency Plan for AIDS Relief is "more in peril" now than at any point since its launch two decades ago.
"This program is reauthorized every five years, but it's always on a bipartisan basis," said Lee during a panel at the Congressional Black Caucus Foundation's Annual Legislative Conference that took place at the Walter E. Washington Convention Center in D.C. "As we approach the benchmark of an AIDS-free generation by 2023, it is unfortunately more in peril now than ever before."
Then-President George W. Bush in 2003 signed legislation that created PEPFAR.
Lee noted PEPFAR as of 2020 has provided nearly $100 billion in "cumulative funding for HIV and AIDS treatment, prevention and research." She said PEPFAR is the largest global funding program for a single disease outside of COVID-19.
New PEPFAR strategy includes 'targeted programming' for marginalized groups
The panel took place amid the continued push for Congress to reauthorize PEPFAR for another five years. The federal government will shut down on Oct. 1 if Congress does not pass an appropriations bill.
Secretary of State Antony Blinken last December at a World AIDS Day event in D.C. acknowledged HIV/AIDS continues to disproportionately impact LGBTQ and intersex people and other marginalized groups. A new PEPFAR strategy the Biden-Harris administration announced that seeks to "fill those gaps" over the next five years includes the following points:
• Targeted programming to help reduce inequalities among LGBTQ and intersex people, women and girls and other marginalized groups
• Partnerships with local organizations to help reach "hard-to-reach" communities.
• Economic development and increased access to financial markets to allow countries to manufacture their own antiretroviral drugs, tests and personal protective gear to give them "the capacity to meet their own challenges so that they're not dependent on anyone else."
The Family Research Council Action in an email to supporters urged them to tell Congress to "stop Biden from hijacking PEPFAR to promote its radical social policies overseas." Family Watch International has said PEPFAR "has been hijacked to advance a radical sexual agenda."
"Please sign the petition to tell the U.S. Congress to ensure that no U.S. funds go to organizations that promote abortion, LGBT ideology, or 'comprehensive sexuality education,'" said the group in an email to its supporters.
A group of lawmakers and religious leaders from Kenya and other African countries in a letter they wrote to members of Congress in June said PEPFAR, in their view, no longer serves its original purposes of fighting HIV/AIDS because it champions homosexuality and abortion.
"We wrote that letter to the U.S. Congress not to stop PEPFAR funding to Kenya, but to demand the initiative to revert to its original mission without conditioning it to also supporting LGBTQ as human rights," it reads.
Biden in 2021 signed a memo that committed the U.S. to promoting LGBTQ and intersex rights abroad as part of his administration's overall foreign policy.
American officials earlier this year postponed a meeting on PEPFAR's work in Uganda in order to assess the potential impact the country's Anti-Homosexuality Act will have on it. The law, which Ugandan President Yoweri Museveni signed on May 29, contains a death penalty provision for "aggravated homosexuality."
Biden in his U.N. General Assembly speech last week noted LGBTQ and intersex rights and highlighted PEPFAR. Family Watch International in its email to supporters included a link to the letter from the African lawmakers and religious leaders.  
The Southern Poverty Law Center has designated both the FRC and Family Watch International as anti-LGBTQ hate groups.
"[PEPFAR is] not about abortions," said Lee.
U.S. Agency for International Development Administrator Samantha Power during the panel referenced Bush's recent op-ed in the Washington Post that urged lawmakers to reauthorize PEPFAR.
"The way he put it is no program is more pro-life [than] one that has saved more than 25 million lives," said Power.
Power referenced the "manufactured controversy that is making it difficult to get this reauthorization." U.S. Global AIDS Coordinator Dr. John Knengasong said a failure to reauthorize PEPFAR would weaken "our own foreign policy and diplomacy."
"Once again the United States will be missing in action," stressed Lee.
Assistant Health and Human Services Secretary for Legislation Melanie Egorin and Kenny Kamson, a Nigerian HIV/AIDS activist, also spoke on the panel that MSNBC host Jonathan Capehart moderated.