India Defense Ministry denies clearance to film about gay former soldier
Onir wrote the 'We Are' script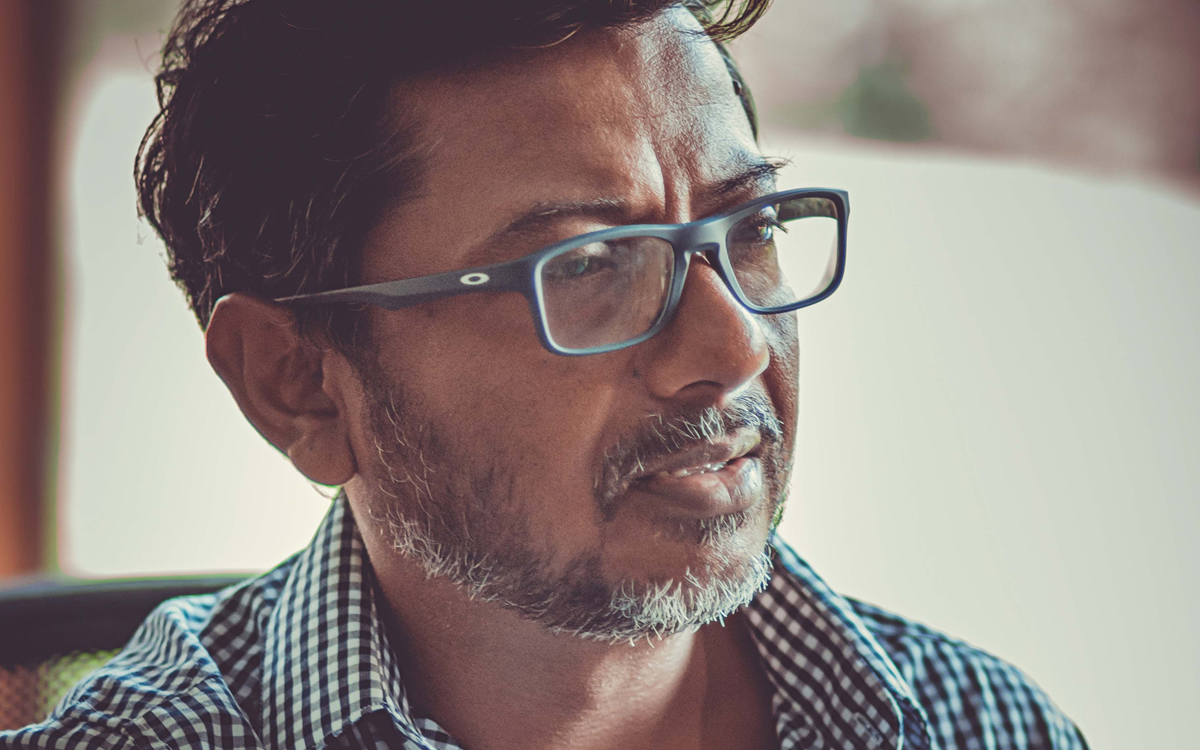 An Indian filmmaker has criticized the country's Defense Ministry's decision to not approve his film about a former soldier who left the military after he came out as gay.
Onir, who wrote the script "We Are," which is based on the real-life story of former Maj. J Suresh, filed an official request with the Defense Ministry last year for clearance. The Defense Ministry denied his request after reviewing the script.
According to Onir, Defense Ministry's officials in a phone call with him said that a main character is a soldier who is gay, which is illegal in the Indian Army. That makes his film ineligible for clearance.
The Defense Ministry in 2020 wrote a letter to the Information and Broadcasting Ministry. It stated that producers must obtain permission from the Defense Ministry before broadcasting a movie or a Web series about the Indian armed forces. While justifying the decision on clearance for any film that shows Army personnel, the Defense Ministry said the morale of Army personnel falls when film producers show an Army man in a derogatory manner.
"There are 56 countries across the world where the LGBTQI community is accepted as part of the military," Onir told the Washington Blade.
"After the Supreme Court's verdict of 2018, organically different institutions should have followed the Supreme Court ruling and empowered the community while celebrating the diversity and inclusion, but this is unfortunate that even after Supreme Court's verdict, the Indian Army does not accept the community as fit enough to serve in the armed forces," he added further.
The law governing the Indian military makes homosexuality a punishable offense. According to Section 46(a) of the Army Act 1950, any person guilty of any disgraceful conduct of a "cruel, indecent or unnatural kind" will, on conviction by court-martial, face up to seven years in jail.
"Anyone, irrespective of their sexuality, should be evaluated for their work, skill, patriotism or intelligence," said Onir.
"Sexuality does not define anyone's skill in the Army or anywhere else, and so LGBTQ people serving the country are equally heroes," he added.
Onir told the Blade that he had already sent an appeal to the defense secretary and expressed concerns that rejection of his request is discriminatory, but he rejected the idea that he will go to court if the appeal is not granted. Although he is very optimistic this time, Onir said he will think of other ways to make the film possible if the defense secretary rejects his request.
Former Indian Army Chief Bipin Rawat in 2019 said the armed forces will continue to consider homosexuality an offense. Rawat also said that the Indian Army under the Army Act was not "westernized and modernized," and was "conservative" when it came to dealing with adultery or homosexuality.
Rawat last month died in a helicopter crash.
Defense Minister Rajnath Singh, a right-wing Hindu nationalist, in 2013 said that his party (Bharatiya Janata Party) does not support homosexuality. While taking a conservative position on the matter, Singh further said that homosexuality is an "unnatural act" and can not be supported. In 2018, while striking down colonial-era law, that criminalized homosexuality, the India's chief justice said that the law will not apply to sex between consenting adults, irrespective of their gender.
The Indian government last year argued in the Delhi High Court that the law does not recognize same-sex marriage in India.
While defending Singh's 2015 statement in 2015, BJP leader, Subramanian Swamy, in a bizarre statement said "homosexuality is a danger to the national security." Swamy also said that homosexuality is a "genetic disorder."
Some BJP leaders have a history of taking extreme homophobic stands. Sudhir Mungantiwar, a BJP lawmaker, recently stirred controversy by questioning Maharastra state's government's move to appoint representatives of the LGBTQ community as members of universities.
"Are you going to hire lesbians and gays as members? Shouldn't a joint medical committee be set up on this? It mentions bisexual and asexual relations. However, no one has yet defined these," said Mungantiwar. "Even someone who has sex with an animal can become a member, as per the government's proposal. Will the animal certify to their sexual relationship?"
Onir believes the Indian military will soon adopt the policy to allow the LGBTQ people to serve.
"India has good relations with American, French and the British military. All these countries allow LGBTQ personnel for the service," Onir said. "These militaries practice together sometimes, so sooner or later Indian Army will change the policy and will allow LGBTQ people."
Onir has won 16 film awards, including two national awards. Talking about his upcoming movies, Onir said he is working on "Sid," a coming-of-age film, and a lesbian rom-com which is based on the life of writer Raga Olga D'silva.
"Although Bollywood, the Indian film industry, makes over a thousand films every year," said Onir. "The number of films depicting LGBTQ stories is still negligible," he added.
Lieutenant Gen. Manoj Pande took over as the new Army chief on Feb. 1.
It remains to be seen if the new Army chief adopts the more liberal policies or follows his predecessors, but a growing number of Indian young people are demanding equal rights for the LGBTQ community.
Mohit Kumar (Ankush) is a freelance reporter who has covered different stories that include the 2020 election in the U.S. and women's rights issues. He has also covered NASA, the European Space Agency, the Canadian Space Agency and loves to help people. Mohit is on Twitter at @MohitKopinion and can be reached at [email protected].
Pope Francis says he is open to blessings for same-sex unions
Pontiff vehemently opposed marriage equality in native Argentina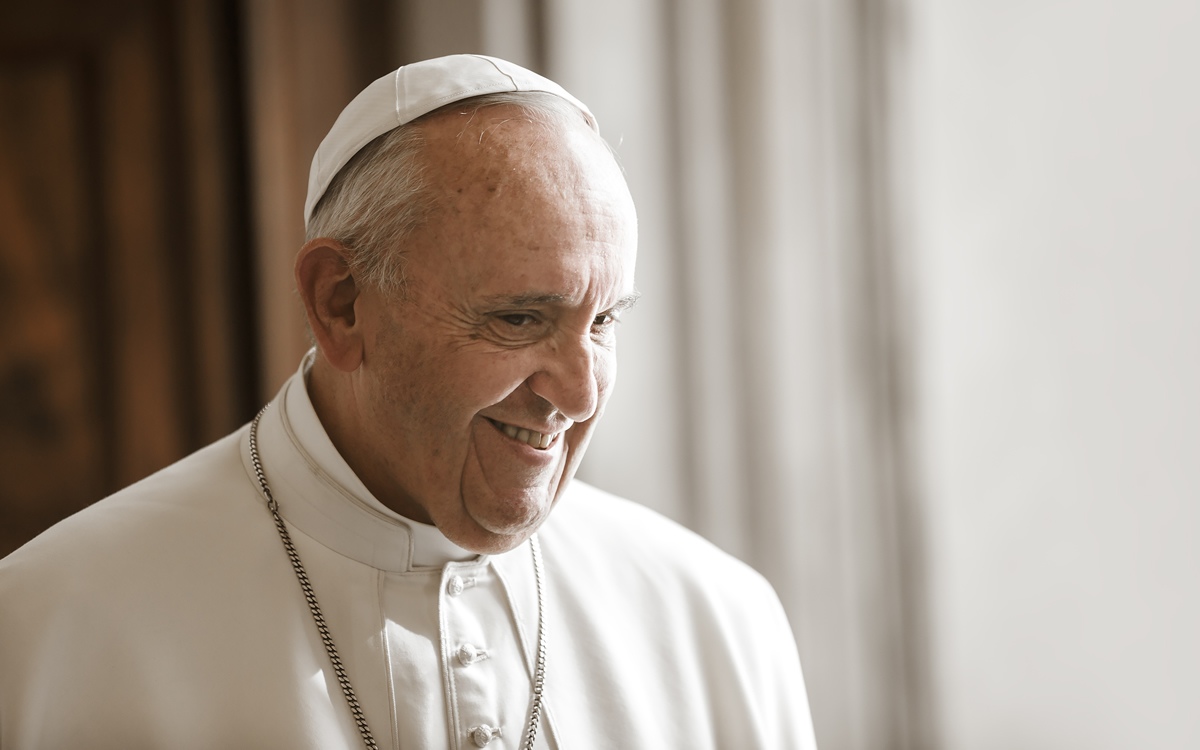 Pope Francis has said he is open to the possibility that the Catholic Church would allow blessings for same-sex unions.
The Vatican's Dicastery for the Doctrine of the Faith on Monday released a letter that Francis wrote to five cardinals who urged him to reaffirm church teaching on homosexuality ahead of this week's Synod on Synodality, a meeting during which LGBTQ Catholics, women in the church and other issues will be discussed.
Francis wrote the letter on July 11.
The Associated Press reported Francis said "such (same-sex) blessings could be studied if they didn't confuse the blessing with sacramental marriage."
"This new step, outlined in a document released on Oct. 2 by the Vatican's Dicastery for the Doctrine of the Faith, allows for pastoral ministers to administer such blessings on a case-by-case basis, advising that 'pastoral prudence' and 'pastoral charity' should guide any response to couples who request a blessing," noted Francis DeBernardo, executive director of New Ways Ministry, a Maryland-based organization that ministers to LGBTQ Catholics, on Monday in a press release. "It also indicates that permitting such blessings cannot be institutionalized by diocesan regulations, perhaps a reference to some dioceses in Germany where blessings are already taking place with official and explicit permission. 'The life of the church,' the pope writes, 'runs through many channels in addition to the standard ones,' indicating that respecting diverse and particular situations must take precedence over church law."
DeBernardo in the same press release said the "allowance for pastoral ministers to bless same-gender couples implies that the church does indeed recognize that holy love can exist between same-gender couples, and the love of these couples mirrors the love of God."
"Those recognitions, while not completely what LGBTQ+ Catholics would want, are an enormous advance towards fuller and more comprehensive equality," he said. "This statement is one big straw towards breaking the camel's back of the marginalized treatment LGBTQ+ people experience in the church."
The Vatican's tone towards LGBTQ and intersex issues has softened since Francis assumed the papacy in 2013.
Francis has publicly endorsed civil unions for same-sex couples, and has said laws that criminalize homosexuality are "unjust." Church teachings on homosexuality and gender identity have nevertheless not changed under Francis' papacy.
Francis earlier this year told a newspaper in his native Argentina that gender ideology as "one of the most dangerous ideological colonizations" because "it blurs differences and the value of men and women."
The pope was the archbishop of Buenos Aires when a law that extended marriage rights to same-sex couples in Argentina took effect in 2010. Francis was among those who vehemently opposed the marriage equality bill before then-President Cristina Fernández de Kirchner signed it.
Eswatini government refuses to allow LGBTQ rights group to legally register
Supreme Court previously ruled in favor of Eswatini Sexual and Gender Minorities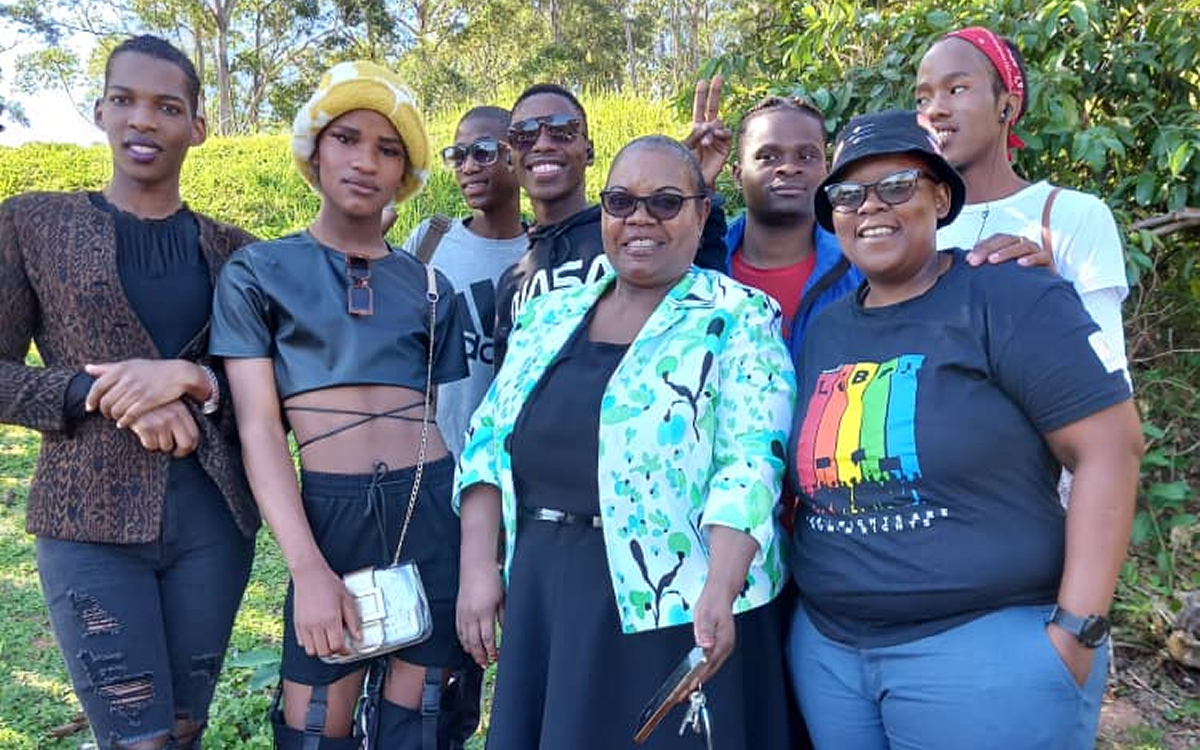 The Eswatini Commerce, Industry and Trade Ministry this week said it will not allow an LGBTQ rights group to register.
The country's Supreme Court in June ruled the government must allow Eswatini Sexual and Gender Minorities to register.
The Registrar of Companies in 2019 denied the group's request. Eswatini Sexual and Gender Minorities the following year petitioned the Supreme Court to hear their case. The Supreme Court initially ruled against the group, but it appealed the decision.
"[The] Minister of Commerce and Trade refuses to register ESGM citing the 'Roman Dutch Law,'" said Eswatini Sexual and Gender Minorities on Thursday in a tweet to its X account. "This was after the Supreme Court ruled unanimously that the refusal to register ESGM by the registrar was unconstitutional."
Pakistan resumes issuing ID cards to transgender people
Federal Shariat Court in June ruled against trans rights law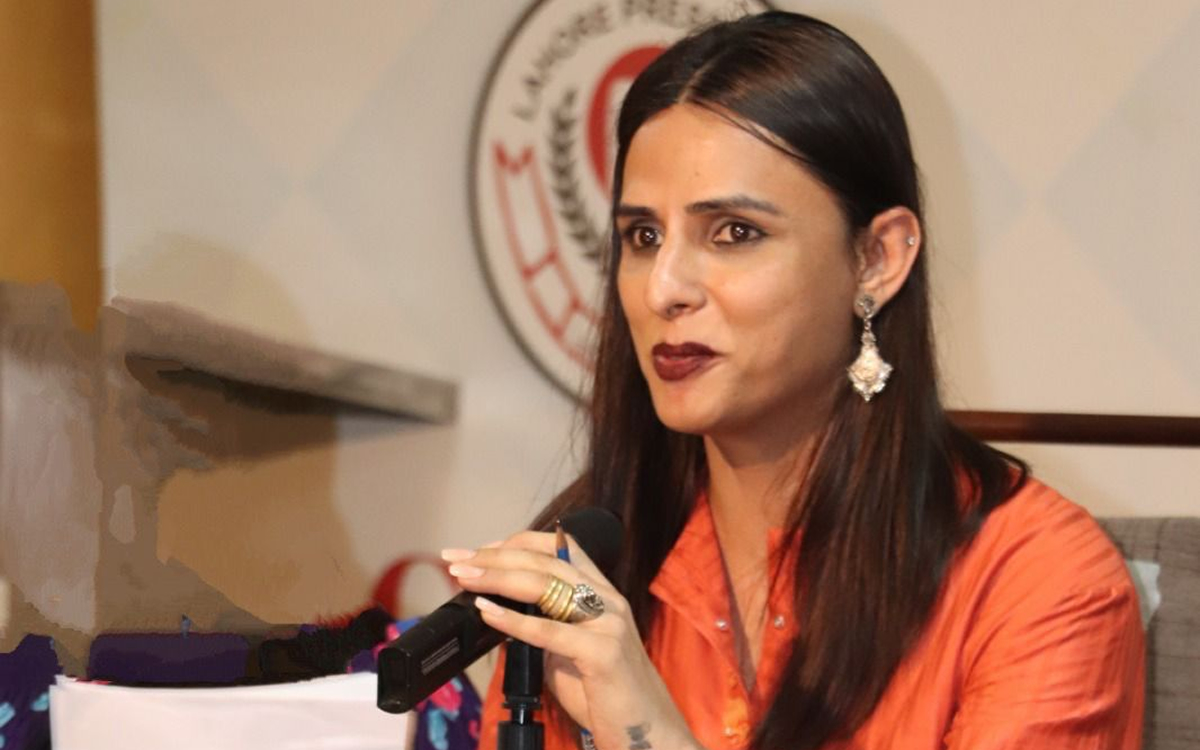 Pakistani authorities have resumed the registration of transgender people and issuing identity cards to them after the Supreme Court's Sharia Appellate Bench on Sept. 25 ruled on the issue.
An Islamic court on June 13 ordered all data acquisition units to halt the registration of trans people and to issue identity cards only to males or females.
The Supreme Court in 2009 extended civil rights to the trans community. Pakistani MPs in 2018 passed a historic law, the Transgender Persons (Protection of Rights) Act, that guaranteed all the rights available for all citizens to trans people, and prohibited any discrimination based on gender identity.
Jamiat-e-Islami, Jamiat Ulema-e-Islam and Tehreek Labbaik Pakistan and several other Pakistani religious political parties in 2022 raised objections to the law, stating it was un-Islamic.
The Federal Shariat Court in May struck down three sections of the Transgender Persons (Protection of Rights) Act and said Islamic teachings do not allow anyone to change their gender at their will. The court also said gender assigned at birth shall remain intact.
The Islamic court's June 13 verdict prohibited any new registration for an identity card with an X gender marker or update an older one. The National Database and Registration Authority after the ruling issued that halted the registration of trans people. Individuals in Pakistan need ID cards to open bank accounts, seek legal aid, report a crime to the police, ask for medical help and receive a passport.
NADRA is an independent agency that regulates the government database and registration of sensitive information of citizens. The Federal Shariat Court is a constitutional Islamic court that scrutinizes and determines if laws made in Parliament comply with Sharia laws.
Nayyab Ali, a trans rights activist in Pakistan, during a telephone interview with the Washington Blade said the court's voting bloc is based on religious elements. She also said right-wing political parties target trans Pakistanis when they do not get publicity.
"Right-wing political parties picked up the transgender issues in Parliament, and started hate speeches on transgender laws," said Ali. "There is also a divide in the transgender community in Pakistan. Some transgender factions also support right-wing political parties to strengthen their agenda. People inside the government came from the grassroots level of society. Society has an extreme level of phobia and stigma for the transgender population, so when they come to power, they make policies that are against the transgender community."
Ali told the Blade that former Prime Minister Imran Khan introduced an "Islamic utopia" in Pakistan and implemented an Islamization policy in his day-to-day politics, which created more hatred against trans community and affected society at large.
Ali on X, formerly known as Twitter, praised the decision that allowed the resumption of issuing ID cards to trans people. Documents the Blade obtained indicate she is one of those who challenged the Federal Shariat Court's decision.
Kami Sid, a trans activist and executive director of Sub Rang Society, a Pakistan-based LGBTQ rights organization, said the community is happy and quite hopeful for a better future.
"First we as a community were very much worried about the Federal Shariat Court's decision," said Sid. "But after several advocacy and meetings we are quite hopeful for the fight against the Federal Shariat Court decision, and now quite relaxed as a transgender activist, I must say the community is happy."
Kami, like Ali, also challenged the Federal Shariat Court's decision.
Kami told the Blade conservative parties over the last few years have become more willing to promote an agenda that opposes rights for women, children and trans people. 
"Transgender rights are human rights," said Kami. "That is why the previous government refrained from commenting on the Shariah Court ruling out of fear of the right-wing parties and because transgender people are not a top priority."
Kami said the Pakistani government has faced several obstacles this year regarding the U.N. Human Rights Council's Universal Periodic Review.
Foreign Minister Jalil Abbas Jilani attended the annual UPR meeting in Geneva in January and received approximately 354 human rights-specific recommendations.
Iside Over, an online news website, reports Pakistan may not get an extension over the European Union's Preferential Trade Arrangement over its failure to improve its human rights record, among other reasons. Kami told the Blade the Generalized System of Preference, or GSP, from the EU has put pressure on the Pakistani government to address human rights-specific issues.
Ankush Kumar is a reporter who has covered many stories for Washington and Los Angeles Blades from Iran, India and Singapore. He recently reported for the Daily Beast. He can be reached at [email protected]. He is on Twitter at @mohitkopinion.