Same-sex kiss on live Singapore television goes viral
Homosexuality remains criminalized in Asian city-state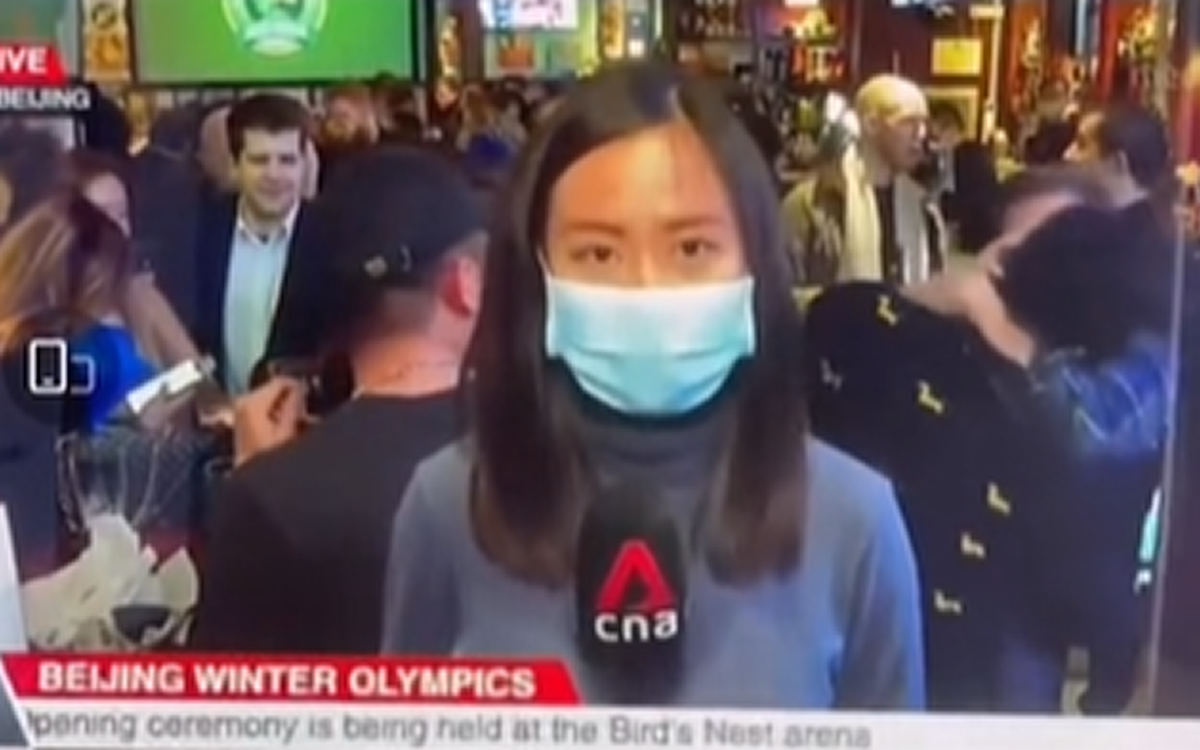 A Singapore television broadcast about the 2022 Winter Olympics in Beijing with two men kissing each other in the background has gone viral in the country where consensual same-sex sexual relations remain criminalized.
A CNA reporter was covering the opening ceremony from a bar filled with cheering fans in Beijing on Feb. 4 when two men in the background stole the show when they kissed each other during the live broadcast. Audiences and the Internet cheered the kiss and hailed it as defiance of Singapore's discriminatory law against the LGBTQ community.
Singapore has a restricted broadcasting code for LGBTQ content.
The country's colonial-era law that criminalizes relationships between two men can result in two years in prison. The statute does not apply to lesbians.
The clip of the kiss has since gone viral in Singapore.
It has been viewed about 1.5 million times on TikTok. CNA published the edited version of the report on its website, but now it appears that the channel has removed the report from its website.
CNA did not respond to the request for a comment on the issue.
"I was quite surprised that the CNA gay kiss clip went viral," said Benjamin Xue, co-founder of Youth Out Here, a support group for LGBTQ youth in Singapore. "It's rare to find any forms of LGBTQ+ affirming representation here in the free-to-air television landscape. The clip largely went viral because of TikTok, not so much on local mainstream news."
The clip is also available on YouTube, where it was viewed more than 4,500 times.
"Absolute legend," one YouTube user commented.
After the kiss ended, one man looked at the camera, which became a cheering theme for many. It was seen as an act of defiance against the country's discriminatory law.
"I am not sure if the two men kissing are Singaporeans, but it does look intentional from how one of them looked directly into the camera in an act of defiance," said Dr. Martha Tara Lee, a relationship counselor and clinical sexologist in Singapore. "This has made international news, and it is important for the world and Singaporeans to know, it is not right to make life difficult for our LGBTQ friends."
Comments on the viral TikTok clip of the kiss were largely discussing "the last look" given by one of the men into the camera.
"His face. He knew what he was doing," one user commented on TikTok.
"We should be open-minded, as time has changed," another user said.
One user went on to say that it was an "act of revolution."
"In Singapore, our mainstream media has never been so receptive to the topic of LGBTQ+. LGBTQ+ (issues) do get reported in our news or shows, but it is usually in the stereotypical and negative forms — either as sex criminals, pedophiles, drug offenders, topless rave party queers, effeminate characters, drag queens, etc.," said William Tan, a real estate advisor for Singapore's LGBTQ community. "The media authority's guideline is that we should not be seen promoting a positive LGBTQ+ lifestyle. What we are trying to change here is this traditional mindset of the public and to push for a positive portrayal of LGBTQ+ people in the public spaces."
The broadcasting regulatory code from Infocomm Media Development Authority, which Singapore's Communications and Information Ministry oversees, describes LGBTQ content as "alternative sexuality" and "the content should be sensitive to the family values." The broadcasting code also says that the content depicting homosexuality will be rated as R21 or strictly for adults who are at least 21.
Pro-LGBTQ speeches made by high-profile celebrities have been censored in the country under strict broadcasting regulations.
The country edited Ellen DeGeneres's show in which former President Obama appeared and praised her for the work she has done as a gay entertainment icon.
"Censorship of our LGBTQ lives shouldn't be an issue in 2022. LGBTQ people exist here in Singapore and are part of the Singaporean fabric of society," said Xue. "We are frontline workers in the hospitals, teachers in schools, and civil servants keeping this country running. We are also tax-paying citizens that should have a future to thrive, not just survive."
Mohit Kumar (Ankush) is a freelance reporter who has covered different stories that include the 2020 election in the U.S. and women's rights issues. He has also covered NASA, the European Space Agency, the Canadian Space Agency and loves to help people. Mohit is on Twitter at @MohitKopinion and can be reached at [email protected].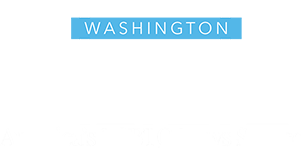 Malaysia bans Swiss watch maker's LGBTQ products
Consensual same-sex sexual relations remain illegal in Southeast Asian country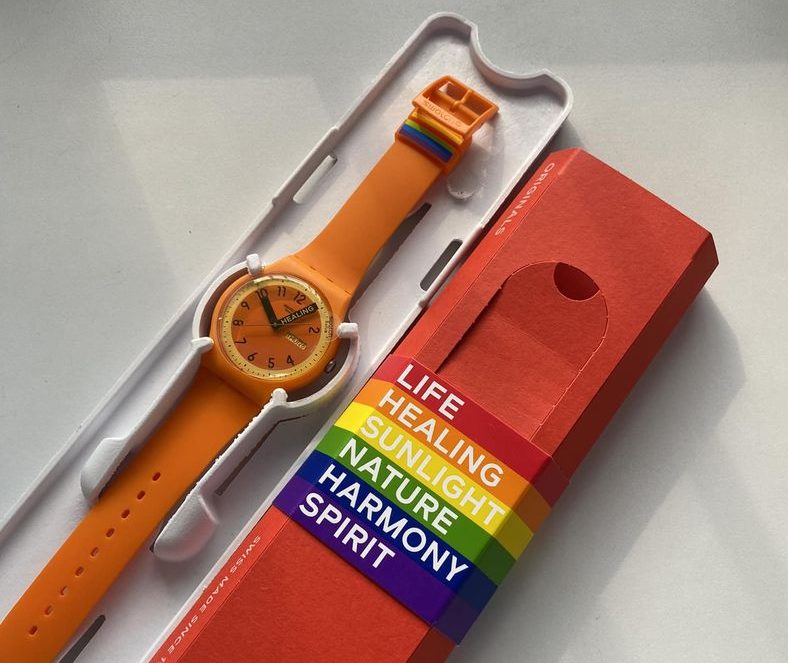 The Home Ministry in Malaysia, a Muslim-majority conservative Southeast Asia country where homosexuality is illegal, punishable by punishments such as caning and imprisonment, announced that it has banned all Swiss watchmaker Swatch products that contain any LGBTQ elements, whether on watches, boxes or wrappers.
The ministry said the ban has been implemented under the Printing Presses and Publications (Prohibition of Undesirable Publications) Order 2023, noting that the Swatch products are "likely to be prejudicial to morality."
"(The Swatch products) have been banned as they are detrimental, or possibly detrimental, to morality, public interest and national interest by promoting, supporting and normalizing the LGBTQ movement, which is not accepted by the general public of Malaysia," the ministry said in its announcement.
"The home ministry again states its commitment to ensure public safety and peace by monitoring and controlling all forms of publications to curb the spread of elements, teachings and movements that contradict the local socio-cultural setup," the statement continued.
In its announcement, the Malaysian government also warned that anyone found with or owns any such products produced by Swatch could face up to three years in jail or a maximum fine of RM20,000 ($4,372.06), or both, if convicted. 
In May of this year, Malaysian authorities seized watches bearing the letters "LGBT" but, according to a lawsuit filed in July by the Swiss company, also confiscated watches from its 2023 Pride collection.
Al Jazeera reported in a lawsuit filed with the High Court in Kuala Lumpur, the Swiss watchmaker is seeking compensation and the return of 172 watches seized by officials over their alleged "LGBT elements."
Swatch said in the filing that the seizure of the watches, valued at RM64,795 ($14,164.39), had no legal basis as well as including items that had no connection to LGBTQ activism.
"Without a doubt, the seized watches did not and are not in any way capable of causing any disruption to public order or morality or any violations of the law," Swatch said in the lawsuit, which was filed on June 24 and first reported by the Malay Mail.
Media outlets and LGBTQ activists in Malaysia reported that authorities raided retail shops across the country, including in the nation's large mega-shopping centers.
According to Al Jazeera, Swatch Group Chief Executive Nick Hayek at the time of the filing of the suit questioned how "peace and love could be harmful" and whether authorities would try to confiscate rainbows in the sky if it was possible.
The ministry and Swatch did not immediately respond to requests for comment.
Two nights in Bangkok: The spectrum of Thailand's sex industry
Male sex workers come from variety of backgrounds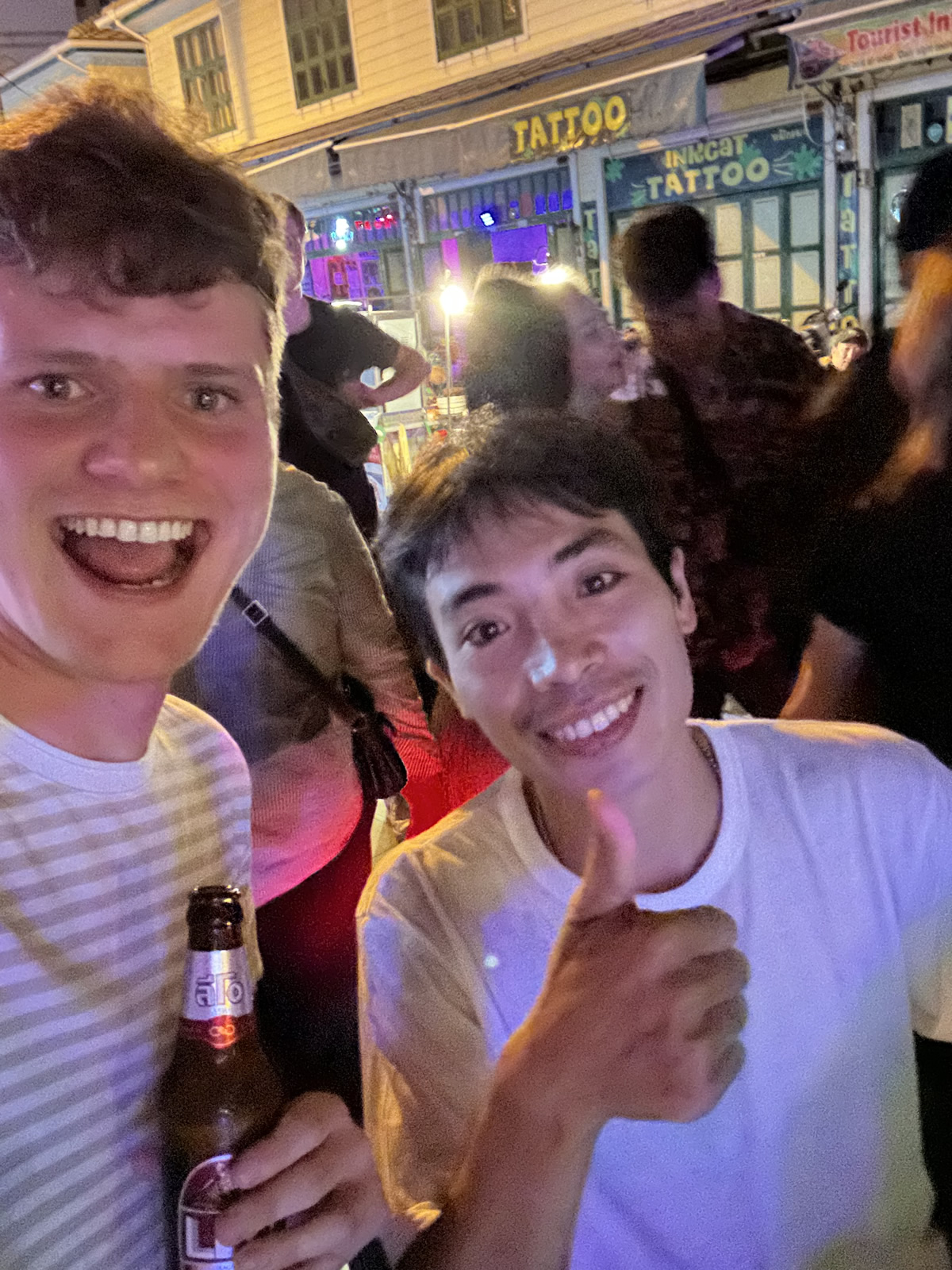 BANGKOK — At around 11 pm, the door knocked. "I think that's Pop," my friend Natalie said. She opened the door and he entered the apartment. He had a bob haircut, and smiled big, like he was trying to suffocate me with it. 
"Is Pop a nickname?" I asked him. "Yes," he said, still smiling and bobbing his head up and down. "It's short for Popcorn." Oh, of course. "What do you guys want to do tonight?"
I had spent most of the day touring Bangkok's many temples. "Let's do something fun. What's the craziest thing you've experienced living here?"
Pop's eyes lit up. He stared at Natalie and snickeringly mumbled something in Thai, which made Natalie laugh. "What? What is it? Include me!"
Pop turned back to me and explained that he had recently heard of a gay brothel, where all the men stand on a stage and you can point a laser to indicate which one you want. "Well, that does sound like a unique experience … Are we allowed to go and just talk to them," I asked.
"I don't see why not." Pop googled the place, but it was closed for the night. "I have another idea. Follow me."
Moments later, we were driving the streets of Bangkok, jamming to Pop's Disney playlist. "Part of Your World" came on the queue. Pop looked at me questioningly. "What do you think about the new little mermaid?"
"I haven't thought much about it," I said. "Why?"
"I ask because some people here are angry about it. They don't think Black people deserve to be mermaid."
I puckered my lips contemplatively. The State Department had not briefed me on this issue. "You know what, I think they've earned it. They deserve to be mermaids if they want." Pop smiled and nodded. "I agree." We high-fived — a civil rights triumph!
"Ok, this is the street," Pop said. Natalie put on a face mask, handing me one after. Pop remained maskless to help build trust.
We circled around the block. "Him? Him?" Pop pointed out the window at the nonchalant men loitering along the curb.
"I have no preference, whatever you want, Pop." "Okay, I want him," pointing at a man wearing basketball shorts, which I learned is the universal watermark for Thai male sex workers. We looped back around but someone else had snatched him by the time we got there. 
"Noooo!" We all screamed. Pop buried his face in the steering wheel. After a prolonged moan, we resumed our search.
"Okay. Him." We stopped and Pop negotiated with him for a bit before he entered the car. His name was Mai. Handsome, thin, kind eyes.
"A Million Dreams" from "The Greatest Showman" blared through the stereo. "I'm still upset that we lost the first guy," Pop said. "Take it easy Pop. Can this guy speak English?" "No, we're safe."
We arrived at the motel where the parking lot was almost full. The hostess greeted us outside. "It's 200 baht ($5.85) per person."
"Per person?" Natalie asked. "But we're just interviewing him." The hostess was not buying the "interview" defense. "How many towels do you want?"
An incandescent bulb swung shyly, illuminating the hall. Doors cracked open and then slammed shut after paranoid eyes peeked out to find the coast not clear.
We got to our room. The mosquito-swarmed lights buzzed. The sheets had gone through some mileage, a Jackson Pollock with only colors that the body can produce.
Pop, totally unfazed by the bed's condition, hopped on it, practically making snow angels in the bodily sediment. "Pop, what are you doing?"
"What? They wash them!"
There were two leather love seats by the bed. Natalie and I looked at each other, trying to recollect how expensive each of our shorts was should we decide to burn them afterward.
"You can't get an STD from them — they're leather," Pop groaned. We begrudgingly sat at the very edge of the seats, minimizing contact.
Pop started asking Mai questions. I had to read Pop and Natalie's faces to get the tone of what Mai was saying. Jaw drops, gasps, oohs.
Turns out, a hurricane of tragic circumstances brought Mai into the sex industry.
He moved to Thailand from Myanmar 10 years ago, sponsored for a work permit at a shrimp peeling facility. Every day he got to work at 8 a.m. and worked until 2 a.m., paid 3 baht for each kilogram of shrimp he separated, roughly $.09.
Desperate to build a more lucrative career, he got a 30,000 baht ($876.95) from a loan shark to start a food stand. Now working without a permit, he was unable to visit home. When his father fell sick and died he couldn't go to his funeral. Making matters worse, he inherited financial responsibility for his aging mother.
His food stand fell under, and he had no choice but to make it back to the shrimp peeling facility. There, he met his current girlfriend. She became pregnant, adding to his financial stresses.
One day after work, he got in a cab and asked for the best place to be dropped off which was the same area where we picked him up. This is his first month in sex work, and we were his seventh customers.
Mai's whole family thinks he's working at a restaurant. Asking what would happen if they were to find out, he shook his head. "I'd have to explain that this was the end of the road for me. I had no other choice."
I sensed, however, a creeping optimism from Mai. Since starting sex work, he has been able to make his loan payments, while supporting his family. Although, he still goes to bed hungry. "I don't eat unless if I'm too tired to work, because I have to save," he explained. He's lost 8 kg (17.64 lbs.) these past few months.
This made Mai's experience with his third client sting even more. After the session, Mai went to the bathroom. When he came out, his client was gone. Having just been cheated for free sex, he also had to pay for the room and the cab back to the curb.
Thai sex workers qualify for free STD testing, but Mai doesn't qualify since he's here with an invalid permit. He said one of his biggest concerns was getting diseases from standing outside in a long line of other sex workers while getting bitten by mosquitos. He gestured to several large welts on his arms.
Hearing this made my legs start to itch. I looked up at the ceiling to see a herd of swarming mosquitos. Looking over at Natalie, I saw she too was suffering from the same psychosomatic syndrome. She looked up if one could get STDs from mosquitoes, and confirmed that one cannot. We reassured Mai that the mosquitos were, in fact, the least of his worries.
Moving forward, Mai hopes to save enough to take care of his family, before ultimately moving back into the food industry. "My town never had good fresh food. My mother lives off dried noodles, and is very thin. I hope to someday bring her to Thailand, so I can take her out to dinner at a nice restaurant."
The drive back to the curb was a solemn one. Pop, teary eyed, screamed "it's too sad!" He turned the Disney playlist back on — "He Mele No Lilo" from "Lilo and Stitch" — to boost morale. At the curb, Mai waved goodbye and perched back up by his lamppost.
Pop, devastated by Mai's story, still thought that we should interview someone else to get a more nuanced view of Bangkok's sex industry.
The next day, we took a tuk-tuk to V-Club. V-Club. What a curious name for a gay sex parlor. Maybe it's a bad translation, or maybe they're trying to be facetious. From the outside, it looked like any old office building. You started to get a better sense of it in the courtyard, where a statue of a large phallus was planted in the dirt.
The lobby housed the infamous stage where a dozen-or-so shirtless men stood, winking, and waving. Periodically a laser would shoot across the room. Like a pseudo assassination, the escort would peel off the stage.
"This is craaaaazy," I mumbled to Pop. After some arm wringing, we convinced the manager to let us both in the room. "No hanky panky!" We promised. We chose Bon: Chiseled, friendly and flamboyant.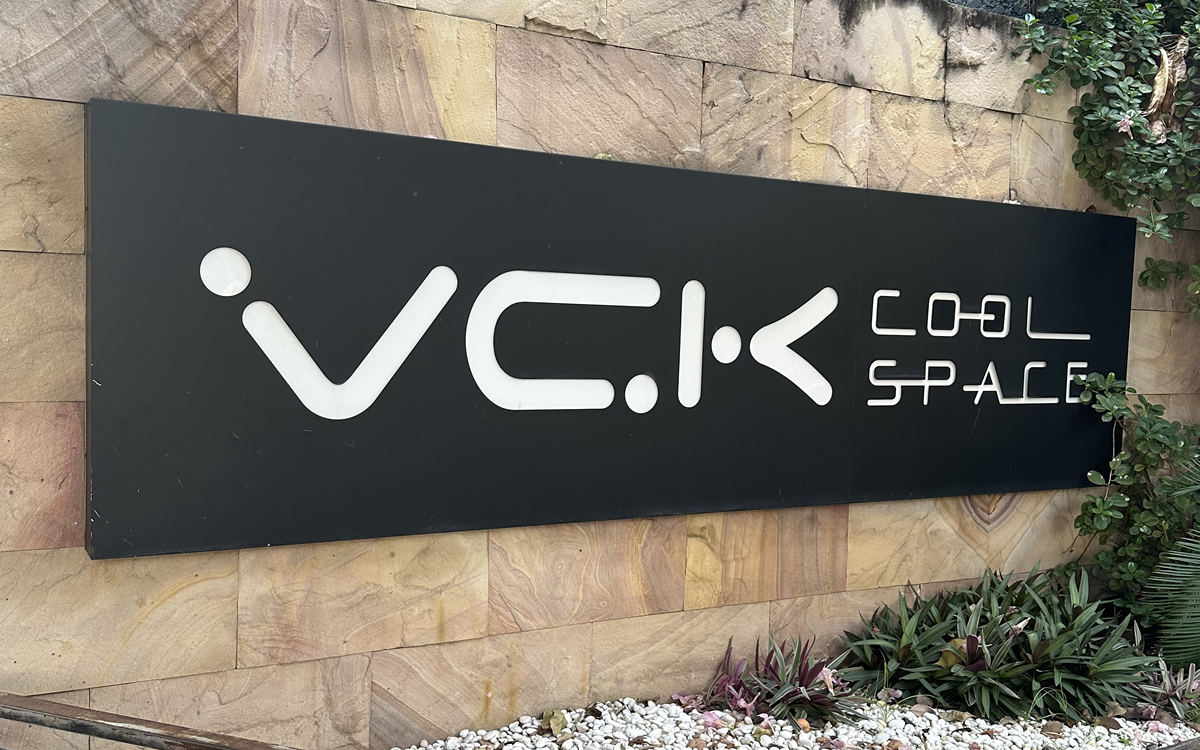 Unlike the sex workers on the street, we didn't have to go to a motel. This was a full-service stop. The room was nice, but steamy as hell, like someone had just showered. I winced. "Ahhhh! What is happening?!" "Sorry," Bon said. He turned on the mini-split and the swampiness slowly began to dissipate.
After our conversation with Mai, we reflexively braced ourselves for something tragic. Bon explained to us how, if customers complain to management, for whatever reason, they're not paid. Pop and I gasped, and bowed our heads pityingly.
"Has anyone ever complained about you?" I asked. His face grew stern.
"Noooo. Don't be stupid!" He fell back onto the bed, and had a good long chuckle. Pop and I looked at each other, embarrassed by our former pity.
Bon leads a pretty posh life. He has a college degree, as do the majority of the V-Club employees. He had previously worked at his family's veterinary business, but it couldn't support his lifestyle. As a sex worker, he makes far more than his veterinarian father.
Around 80 percent of his clients are Chinese, and they come to Bangkok specifically to patronize V-Club. According to Bon, the clientele is generally attractive. "It's really us that pick the client, not the other way around. If someone old or fat comes in we sit down, and they can't choose us."
What people ask for in their sessions is pretty conventional. Although he had one white client with a strange kink. Things were taking longer than they should have and, in a huff of frustration, the client asked Bon to pee on his face. "I said okay, stand over there." Bon gestured towards the shower. "He cums so fast." Bon was in stitches recalling this bizarre memory.
He generally meets between two and five clients per day (he only finishes with his last client), depending on the season, each paying upwards of 1500 baht ($43.85), plus benefits. Many clients bring him gifts, and some conscript his services for lavish vacations abroad.
One client paid him 40,000 baht ($1,169.27) a month for a year for exclusive access. He was given business class tickets to destinations like Hong Kong, Tokyo and Macau. He said that he considered doing Only Fans as well but was worried about his family finding out. They are accepting of his homosexuality, but sex work might push them over the edge.
Throughout our conversation, he would show us pictures of his most attractive clients. "Wait, are these photos posted on your own Instagram account?" I asked. "Yes, look at this Taiwanese model. This is him with my whole family," he showed me proudly. "You brought your client to visit your family, the one that can't find out you're a sex worker?" "Yes, I couldn't resist. He was so cute!" He told his family that they were just friends, but in one of the photos, I could see Bon's uncle staring skeptically at Bon, donned in Versace, holding this Taiwanese model, mentally running the numbers on how any of this made sense. "Yeah, my uncle maybe figured it out. But he doesn't say anything."
I kept thinking about how much this contrasted with Mai's experience. He had indicated that he would've liked to work at a higher-end brothel — safer, better pay. At the moment I thought getting Mai a job in the brothel would be the compassionate thing to do. Wait. Is that technically sex trafficking?
I showed Bon a picture of Mai and asked if he would fit in. Apparently looks weren't the biggest obstacle, it was mindset. Mai's poor English would be a problem, and he'd have to bribe the police since he no longer had a work permit. It wasn't going to happen.
"Okay, I'm gonna yield the rest of my time to Pop." Pop shook his head and said he'd leave with me. We hummed "How Far I'll Go" as we trotted out of the brothel.
The next night I went to explore Khao San Road, one of Bangkok's busiest streets, steeped in belligerent western debauchery. I saw a man weaving through the throng of people on his scooter, smiling and recording the spectacle. "Mai!" I screamed. It was him! I ran up and he smiled. I took a selfie to send to Popcorn and Natalie. I smiled too, knowing that at least on his night off, he seemed happy.
Safety concerns prompt cancellation of LGBTQ event in Indonesia
ASEAN Queer Advocacy Week was to have taken place in Jakarta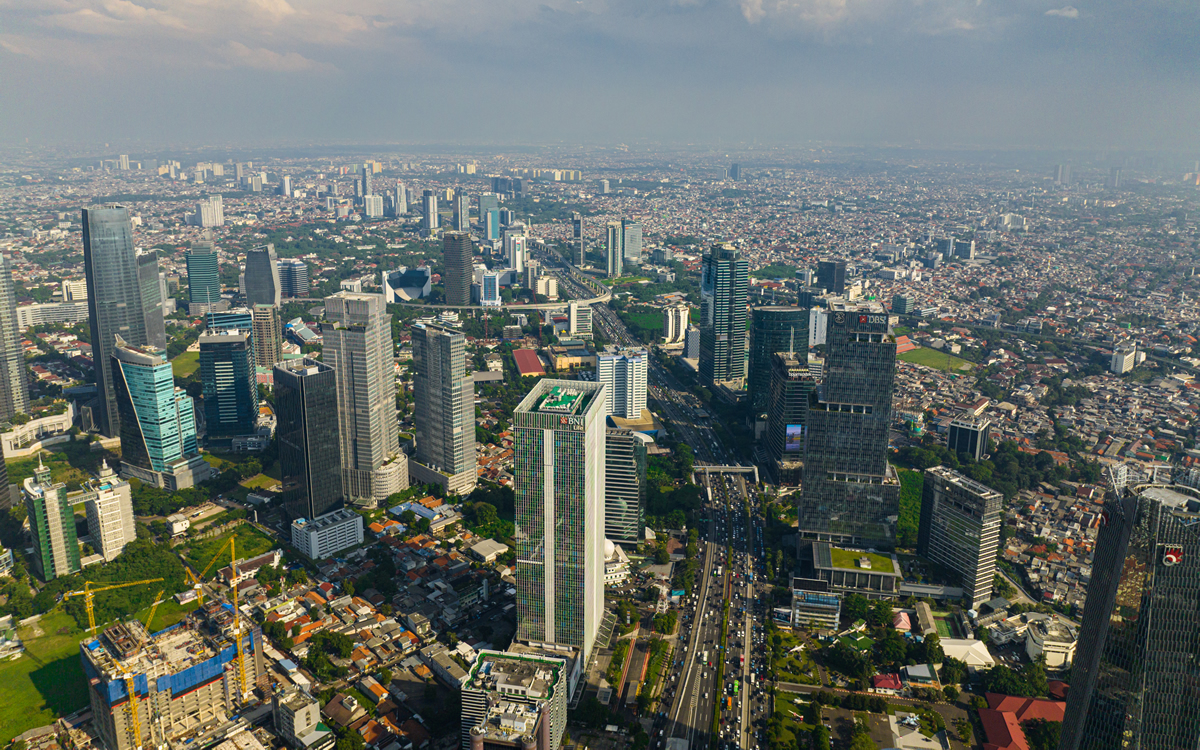 Organizers of an LGBTQ and intersex event that was to have begun on Monday in Indonesia said safety concerns prompted them to cancel it.
Reuters reported activists from across Southeast Asia were to have attended the ASEAN Queer Advocacy Week in Jakarta, the Indonesian capital.
The ASEAN SOGIE Caucus, which is based in the Philippines, and Arus Pelangi, an Indonesian LGBTQ and intersex rights group, were among the groups that organized the event.
"The organizers have been monitoring the situation very closely, including the wave of 'anti-LGBT' sentiments in social media," said the ASEAN SOGIE Caucus in a statement. "The decision was made to ensure the safety and security of both the participants and the organizer."
"We affirm our call for ASEAN (Association of Southeast Asian Nations) and government stakeholders to create spaces for dialogue with marginalized groups, including those discriminated against on the basis of their sexual orientation, gender identity, gender expression and sex characteristics," notes the statement. "Our joint vision of an inclusive ASEAN region is premised on the existence of safe spaces for civil society and for rights-holders to learn about the institution, to discuss issues that matter to them, and to collectively exercise our right to freely express our views on how ASEAN advanced, or not, the human rights of our community."
The statement says "threats to the very existence of our lives and dignity are part of the everyday realities of LGBTQIA+ persons."
"Online hate, direct attacks against human rights defenders, and reprisals to our exercise of civil and political rights, are issues we confront and must be dealt with by governments. We urge ASEAN human rights mechanisms to monitor and respond to these," it adds. "In difficult situations where hate overshadows us, we rely on our collective strength as a community of human rights defenders. To LGBTQIA+ activists, be strong: Our collective strength as a movement will sustain our activism."
The Washington Blade on Thursday spoke with ASEAN SOGIE Caucus Executive Director Ryan Silverio about the decision to cancel the Indonesia event.
"It is unfortunate that a civil society event to be conducted in private has been discredited and attacked online," said Silverio. "We decided to change our plans to ensure everyone's safety. Attacks against LGBTQIA+ human rights defenders is symptomatic of a growing hate in our region, and the continuously shrinking civic space."
Special US envoy for LGBTQ, intersex rights cancelled Indonesia trip in 2022
Consensual same-sex sexual relations are decriminalized in most of Indonesia, but officials in Aceh province in 2021 caned two men under Shariah law after their neighbors caught them having sex.
Authorities in Jakarta in 2017 arrested 51 people who were attending a "gay party" at a sauna. The closure of an Islamic school for transgender people in the city of Yogyakarta the year before also sparked outrage.
Jessica Stern, the special U.S. envoy for the promotion of LGBTQ and intersex rights, cancelled her trip to Indonesia last December after the country's most prominent Islamic group criticized it.
"ASEAN cannot deny us being their constituents," Silverio told the Blade. "Recognition of our community who have been invisibilized, whose human rights are ignored, whose issues not addressed is long overdue."