Guadalajara to co-host 2023 Gay Games with Hong Kong
Announcement cites pandemic-related restrictions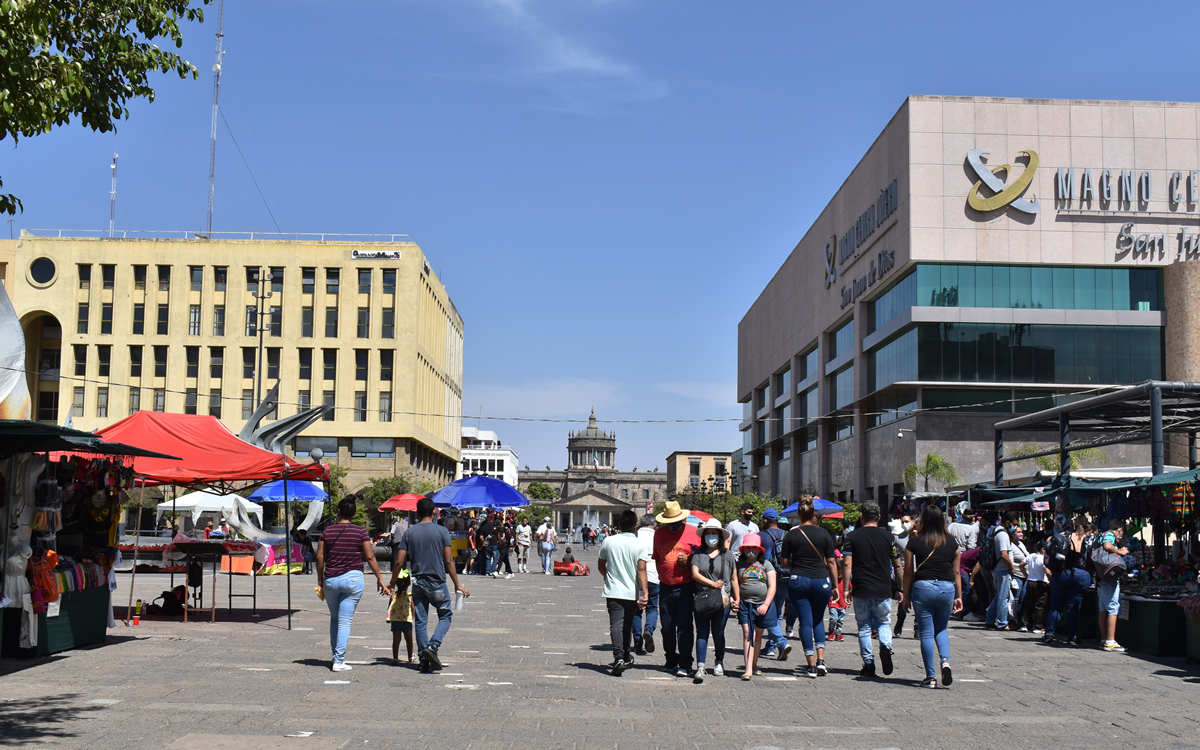 Organizers of Gay Games 11, the quadrennial international LGBTQ sports event scheduled to take place in Hong Kong in November 2023, announced on Feb. 14 that they have named Guadalajara, Mexico, as the "presumptive" co-host city for the global multi-sport event.
In a joint statement, the Federation of Gay Games, the organization that sponsors the Gay Games, and Gay Games 11 Hong Kong, the host organization in charge of carrying out the 2023 event for the first time in Asia, said pandemic-related travel restrictions that are expected to continue into next year prompted them to consider holding the event in two co-host cities.
"In these unprecedented times, we have to be agile and adaptable to a constantly changing environment," said Lisa Lam, co-chair of Gay Games Hong Kong, in the statement. "Faced with continued challenges brought on by the COVID pandemic, with the desire to ensure more participants can join the games regardless of their locations, GGHK recently proposed the concept of a co-host event to the FGG (Federation of Gay Games)," Lam said.
Sean Fitzpatrick, co-president of the Federation of Gay Games, said in the statement that the Federation of Gay Games was supportive of this dual city proposal.
"We are energized by this opportunity to organize the first Gay Games in Asia and in Latin America both in November 2023," he said. With the Gay Games a little less than two years away, Fitzpatrick said "we are embarking on a mountain of feasibility studies and planning to be undertaken in collaboration between the Federation of Gay Games, Hong Kong and Guadalajara" to be able to hold a co-hosted Gay Games.
The joint statement does not say how organizers would divide the Gay Games sporting competition among two cities. At the time Hong Kong won its bid to host the Gay Games its organizers said there would be 36 sports such as swimming, soccer, volleyball and other specific sports represented at the Hong Kong games.
Guadalajara was named the first runner-up city ahead of D.C., the second runner up city, in the Federation of Gay Games' competition in 2017 to select the host city for what was expected to be the 2022 Gay Games.
Last September, just under four years after the Federation of Gay Games announced in October 2017 that Hong Kong won the bid to host the Gay Games, the Federation of Gay Games and Hong Kong organizers announced the postponement of the games for one year, to November 2023, due to anticipated pandemic-related restrictions in Hong Kong and in international travel.
At the time the postponement was announced, Gay Games Hong Kong organizers also acknowledged that opposition to the event had surfaced among some officials with the local Hong Kong government believed to be aligned with China. The Federation of Gay Games has also said it would be monitoring the aftereffects of the turmoil in Hong Kong that erupted in 2019 by pro-democracy activists who strongly opposed China's efforts to exert control of local Hong Kong affairs.
As recently as last month, Gay Games Hong Kong organizers said plans were moving forward smoothly for the games to take place as planned in Hong Kong.
Brent Minor, executive director of the D.C. LGBTQ sports organization Team D.C., which played the lead role in D.C.'s unsuccessful bid to host the Gay Games, said he believes the Federation of Gay Games, and Hong Kong organizers made the right decision to select Guadalajara as a presumptive co-host city for the 2023 Gay Games.
But Minor said that while Gay Games organizers have cited COVID-19 restrictions as their reason for reaching out to Guadalajara to be a co-host city, he has heard from LGBTQ sports organizations in the U.S. and abroad that they have expressed a reluctance to participate in the Gay Games in Hong Kong because of the political turmoil and reports of human rights abuses imposed by China.
"I think that's why you're seeing this decision being made," said Minor, referring to the effort to select Guadalajara as a co-host. "I think COVID is part of it, but I don't think it's all of it. I think it would be naïve to think that. I think the other situation in Hong Kong is China has cast a larger and larger shadow," he said.
"It's just that the situation on the ground there has changed dramatically," Minor said. "And many people have questions about safety, questions about their ability to express themselves," he said. "You don't want to go to the Gay Games if you can't hold your boyfriend's hand."
Minor and others have said while they hope the situation in Hong Kong improves, it is possible that the entire Gay Games could be moved to Guadalajara if conditions worsen in Hong Kong.
In their Feb. 14 joint statement, the Federation of Gay Games and the Gay Games 11 Hong Kong organization also announced that Dennis Philipse, the founder and co-chair of the Hong Kong Gay Games organizing committee who played a key role in Hong Kong's bid to host the Games, has resigned from his leadership position.
The statement says Philipse will continue to support the Gay Games' mission as a member of an advisory committee. It says Nigel Lee, another Gay Games organizer, will serve as acting co-chair until a new co-chair based in Hong Kong is selected.
"Under the theme 'Unity in Diversity' the games will feature a wide variety of sporting events, opening and closing ceremonies, a festival village and arts and culture events," the statement says.
Put this out gay trailblazer's supportive coach in your bracket
'Coach Willard's awesome,' says Derrick Gordon of Maryland's Kevin Willard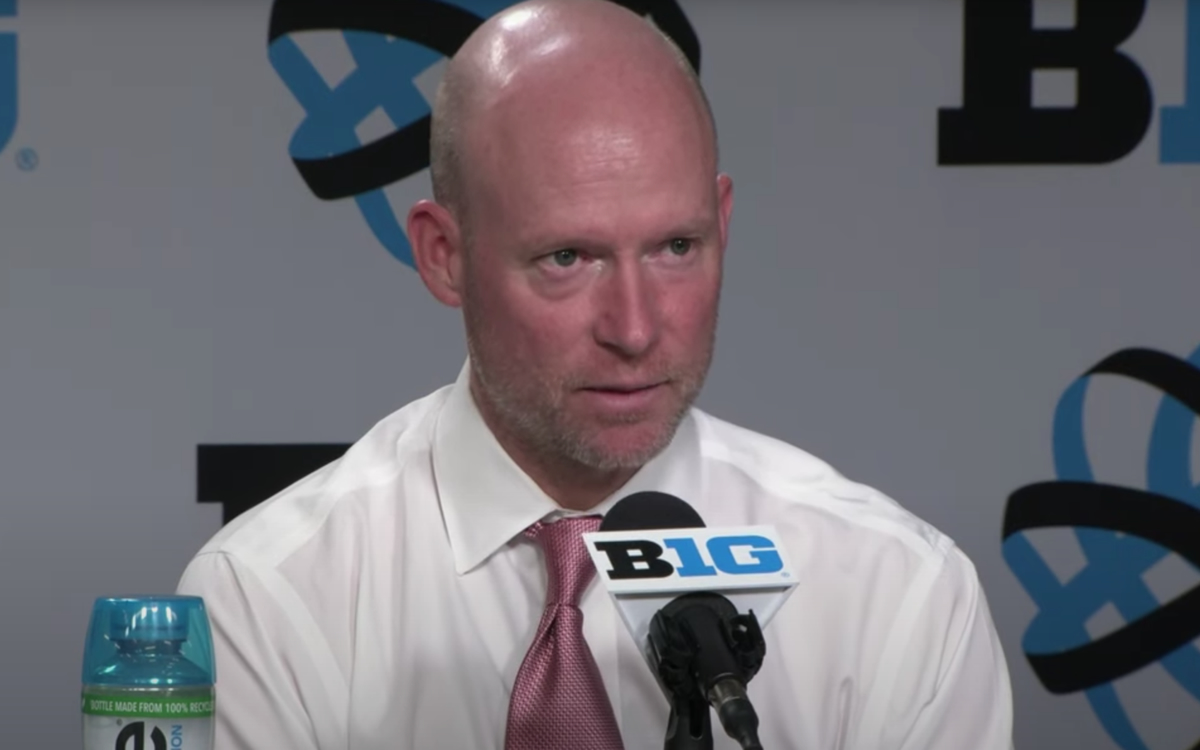 When the 8th seeded Maryland Terrapins faced off against No. 1 Alabama in the second round of the NCAA Men's Basketball Championships last weekend, it wasn't just the players on the hardwood who were working hard for the win. Nate Oats coached the Crimson Tide to a 73-51 victory less than an hour from their home court. And on the other side was Kevin Willard, who is not just a seasoned coach, but a strong LGBTQ ally.
Willard was Derrick Gordon's coach at Seton Hall when he transferred from UMass in 2015, a year after he came out as the first out gay Division I Men's basketball player in the NCAA.
Gordon has credited Willard with creating a comfortable environment, after he "bumped heads" with former UMass coach Derek Kellogg during his two seasons with the Minutemen. In contrast, he said he instantly connected with Willard, and told his teammates and Willard following his final season at Seton Hall that he wished he had another year of eligibility remaining. He's said he considered Willard the best coach he'd ever played for.
"He just made it comfortable for me," Gordon told Glenn Clark Radio in an interview broadcast on March 22, 2022. "He said, 'You know what, we're more focused on who you are as a person and a basketball player and what you bring to the team.' He voiced that over and over again. When I went on my visit, I just felt even more comfortable, met a couple of the guys. They made me feel right at home as well, so it was kind of like an easy decision. Coach Willard's awesome. He's an amazing guy."
If you don't believe Gordon, ask the West Virginia Mountaineers, who lost to the Terrapins in the first round 67-65. Maryland's win "took the paint off the floor at Legacy Arena" in Birmingham, Ala., as Brendan Quinn wrote in The Athletic. He described Willard's style of coaching this way:
"Willard paced the sideline, as he does. The man is intense. Doesn't suffer fools. Serious stuff. No BS. Black eyes screwed deep in a bald head, no pupils. He regards things sideways, incredulous toward anyone who doesn't come correct. It's his whole thing. If Guy Ritchie cast a college basketball coach, it'd be Willard."
Gordon told Glenn Clark Radio that he particularly recalled the kind of support Willard gave him in one practice early in his Seton Hall career, according to Press Box Online.
"I remember a particular situation that happened in practice — came down the court and I was wide open and I didn't shoot it," Gordon said in the 2022 interview. "[Willard] stopped practice and he said, 'You're not at [UMass] anymore. I trust you. I believe in you. Shoot the ball.' Ever since then, my confidence was through the roof, especially dealing with I had to deal with when I was at UMass with that coach to playing under Coach Willard and him telling me that specifically, he just let me play my game."
Last July, Gordon posted on Instagram that after playing a few seasons in Europe for Cyprus and Germany, "I decided to end my career as a professional athlete."
Gordon is now 31, and he told his followers he is working on a book about his life "on and off the court," in hopes he might "help gay young people, student athletes in particular and others who are struggling to pursue careers in professional sports or any career paths they chose without fear or shame."
Since Christmas, he's been sharing posts that include photos with his boyfriend, actor Scott Backman of Los Angeles, including one from last week, captioned: "Every time we're together, it's like falling in love all over again."
Brittney Griner to return to WNBA
Russia released Phoenix Mercury star in December in prisoner swap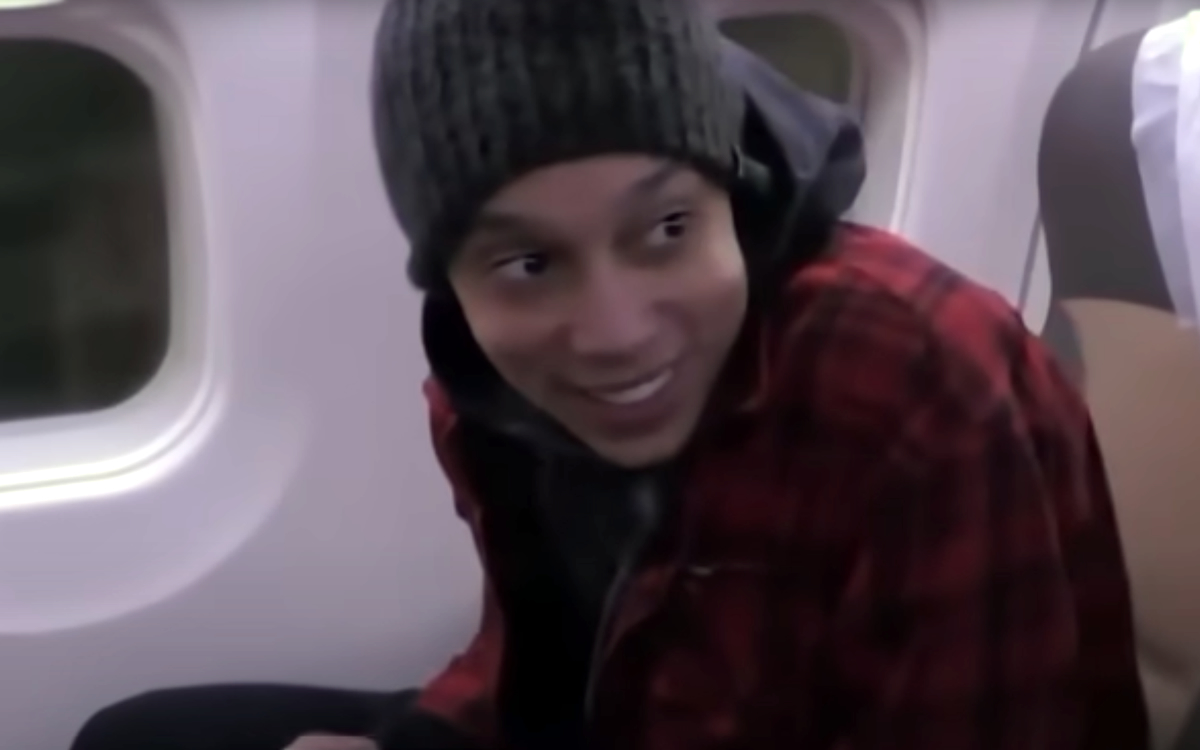 For the first time since 2021, Brittney Griner will be back on the hardwood for the Phoenix Mercury when the WNBA season kicks off in May. But it won't be at home. Her first game is on the road, facing the Los Angeles Sparks.
Griner, who regained her freedom in December 2022 in a prisoner swap between Russia and the United States, signed a one year contract on Saturday worth $165,100, according to ESPN.
The 32-year-old missed the entire 2022 season following her arrest in Moscow one year ago. Russian authorities said she broke their law by packing vape canisters with cabbabis oil in her luggage. In August, Griner was sentenced to nine years in a penal colony for drug smuggling, and that sentence was upheld upon appeal in October.
"Following a sham trial and the unjust sentencing of Brittney Griner, Moscow is transferring her from a prison in Moscow to a remote penal colony," said Secretary of State Antony Blinken back in November. "It is another injustice layered on her ongoing unjust and wrongful detention."
After months of negotiations and protests led by her wife, Cherelle, and advocacy groups including the National LGBTQ Task Force, the WNBA star was exchanged in the United Arab Emirates for Russian arms dealer Viktor Bout. He had served 10 years of a 25-year sentence for conspiring to sell weapons to a terrorist group. Russia balked at the Biden administration's request to secure the release of businessman and former U.S. Marine Paul Whelan, who is still serving a 16-year prison sentence in Russia for spying.
As ESPN reported, Griner will be playing her 10th season since first being drafted by the Mercury in 2013. Her last year on the court was one of the best of her career, in which she averaged 20.5 points, 1.9 blocks, 2.7 assists, and career-highs with 9.5 rebounds per game, 2.4 offensive rebounds and a .846 free throw percentage.
The Mercury open their 2023 season against the Sparks at the Crypto.com Arena on May 19. The team's first home game is May 21 when Phoenix hosts the Chicago Sky.
New York Rangers forgo Pride jerseys and stick tape for team Pride night
NYC Pride organizers responded to omission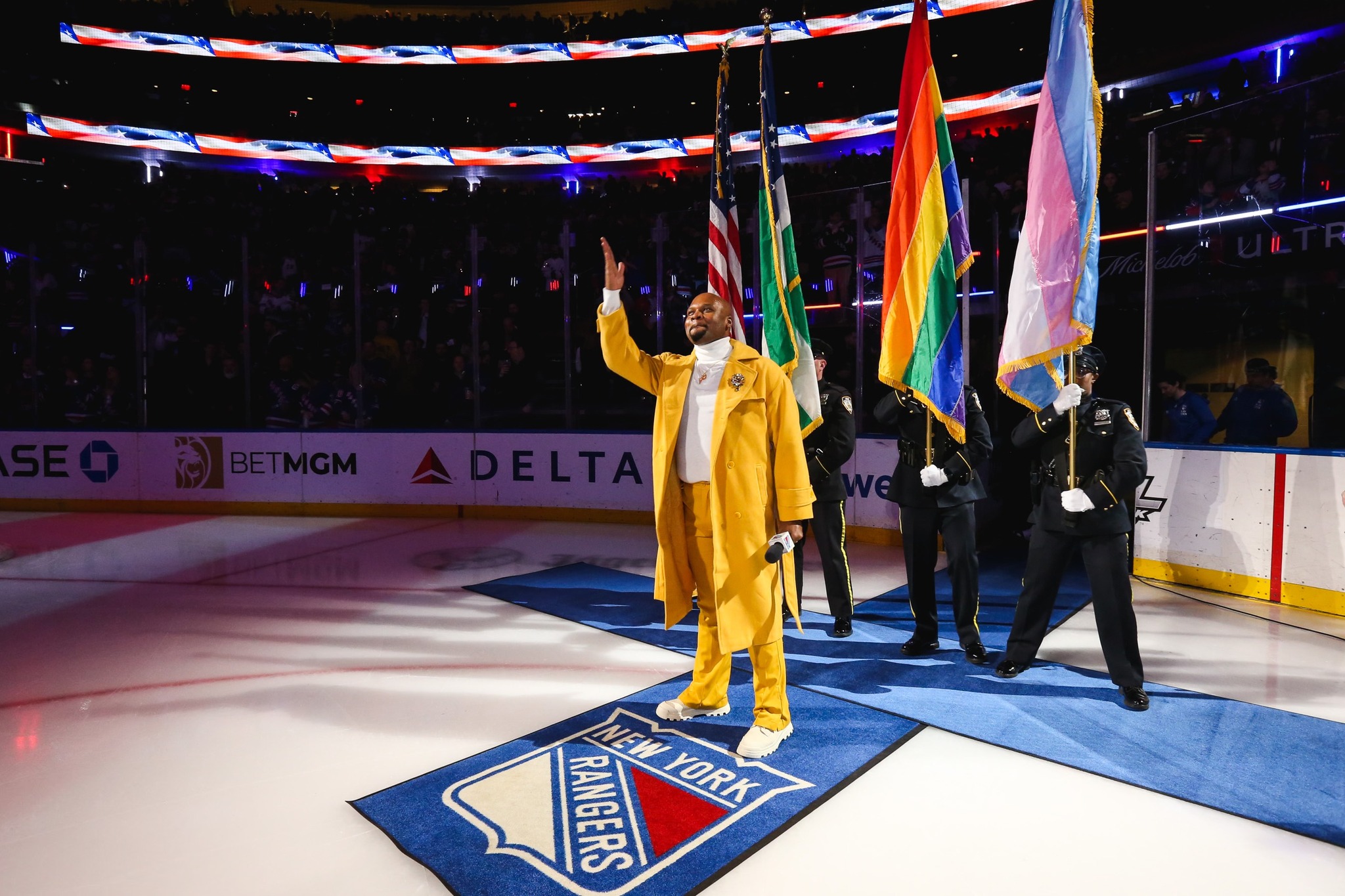 New York LGBTQ Rangers fans were disappointed after the National Hockey League team forwent wearing the team's special warm-up jerseys and using Pride stick tape during the team's 7th annual Pride Night Friday.
The Rangers had promoted Friday night's Madison Square Garden home game against Vegas Golden Knights, saying players "will be showing their support by donning pride-themed warm-up jerseys and tape in solidarity with those who continue to advocate for inclusivity." But ultimately the team wore their "Liberty Head" jerseys in warmups instead.
The Rangers scrapped plans to wear rainbow-themed warmup jerseys for Friday's "Pride Night" at Madison Square Garden, prompting confusion and disappointment from the LGBTQ community. https://t.co/8vQEkz838f

— 97.1 The Ticket: (@971theticketxyt) January 29, 2023
After the game, a 4-1 win over the Vegas Golden Knights, the Rangers released a statement: "Our organization respects the LGBTQ+ community and we are proud to bring attention to important local community organizations as part of another great Pride Night. In keeping with our organization's core values, we support everyone's individual right to respectfully express their beliefs."
In an emailed statement to the Washington Blade Sunday Dan Dimant, media director for NYC Pride | Heritage of Pride, Inc. said:
"In recent years, numerous National Hockey League (NHL) franchises including the New York Rangers have introduced a series of 'Pride Nights' to engage the LGBTQ+ community. NYC Pride has been honored to take part in these celebrations, including as recently as last night at Madison Square Garden.
NYC Pride was not made aware in advance of our participation in last night's ceremonial puck drop that Pride jerseys and rainbow tape would not be worn as advertised. We understand and appreciate that this has been a major disappointment to the LGBTQ+ community in New York and beyond. We are communicating these concerns with NY Rangers and NHL leadership as we continue to discuss the ways these organizations can work toward inclusion.
NYC Pride has a duty to both support our partners and hold them accountable. We are committed to continuing our relationships with the NY Rangers and the NHL and maintaining substantive dialogue with them about meaningful allyship with the LGBTQ+ community."
ESPN reported that the team's annual Pride Night was celebrated throughout the game in other ways. Fans were given a pride-themed fanny pack as a giveaway. The exterior and interior lights at Madison Square Garden were illuminated in rainbow colors. The Rangers also made a charitable donation to the Ali Forney Center on Pride Night, the largest agency dedicated to LGBTQ homeless youths in the country.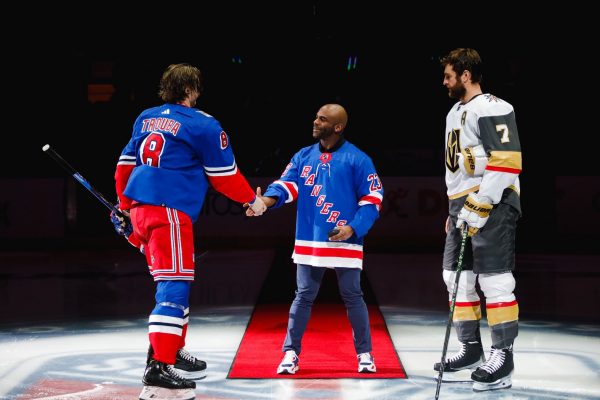 The Rangers' Pride Night was held 10 days after Ivan Provorov, the alternate captain for the National Hockey League's Philadelphia Flyers, opted out of participating in the team's Pride Night charity event before the game Tuesday, claiming a religious exemption based on his Russian Orthodox faith.
Provorov, 26, was the only member of the Flyers to not take part in the pre-game exercise on the ice. A video tweeted by the team's official account shows the rest of the players wore special Pride Night-themed black jerseys with the traditional Flyers logo on the front and rainbow-colored names and numbers on the back; many of the players practiced using hockey sticks wrapped in rainbow-colored tape known as Pride tape. Both the sticks and the jerseys were auctioned off after the game with the Anaheim Ducks, to raise money for local LGBTQ charities. 
The defenseman, who was born in Russia, told reporters after their victory, "I respect everybody and respect everybody's choices," adding that he declined to take part in the warmup "to stay true to myself and my religion."
After Provorov opted out of participating in the Flyer's Pride Night charity event the NHL put out a statement that said players can decide which team and league initiatives to support.
"Hockey is for Everyone is the umbrella initiative under which the league encourages Clubs to celebrate the diversity that exists in their respective markets, and to work to achieve more welcoming and inclusive environments for all fans," the league said. "Clubs decide whom to celebrate, when and how — with League counsel and support. Players are free to decide which initiatives to support, and we continue to encourage their voices and perspectives on social and cultural issues."