Vandals target 2 Rehoboth Beach LGBTQ-owned businesses
Staff discovers graffiti on walls, doors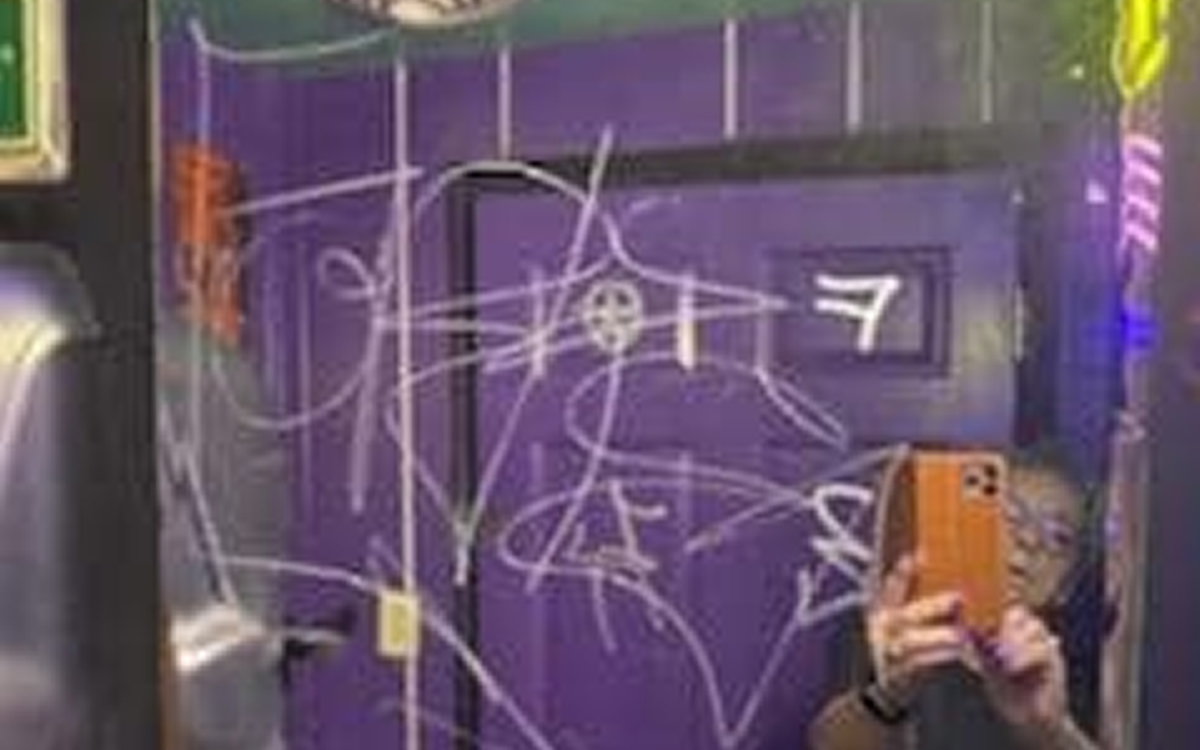 Freddie's Beach Bar and the Purple Parrot — two LGBTQ+ bars and restaurants in Rehoboth Beach — discovered that their establishments had been vandalized on Monday, according to a series of posts to the Purple Parrot's Facebook page made by Hugh Fuller, the restaurant's owner.
The vandal, whose identity remains unknown, painted on the walls and carved graffiti into the mirrors of the Purple Parrot's bathroom, and painted graffiti on the front door of Freddie's Beach Bar, the posts recounted. The establishments have since filed police reports with the Rehoboth Police Department.
Tony Rivenbark, a manager at Freddie's, said that a staff member first noticed the vandalism around 10:30 a.m. on Monday, and that it was dry to the touch, leading restaurant management to believe it was painted early in the day. Upon discovering the graffiti, restaurant staff reported it to local police and were told that other nearby locations had similarly been vandalized, he said.
Between its Rehoboth and Arlington, Va. locations, Rivenbark has worked at the establishment for almost two decades, and added that this was the first instance of vandalism at the Rehoboth venue, which has been open for less than one year. He noted that Freddie's management is currently reviewing security footage for further information, and is likely to soon install additional security cameras.
At the establishment's Arlington, Va., location, "we've had some minor spray painting done, we've had some rocks thrown at windows," he recounted. "Mostly I have attributed it to drunken antics, not so much hate. Hopefully that's the case here as well."
Rivenbark added that Freddie's staff remains positive despite the circumstances. "It doesn't seem like a huge issue. It's something we'll probably just paint over tomorrow," Rivenbark said. "I'd much rather it be some kid that's got a new little airbrush … than it being somebody that's targeting LGBT businesses."
The Rehoboth Beach Police Department declined to comment or to confirm details of the reports filed.
CAMP Rehoboth names Lisa Evans interim director
Sees primary goal as fostering stability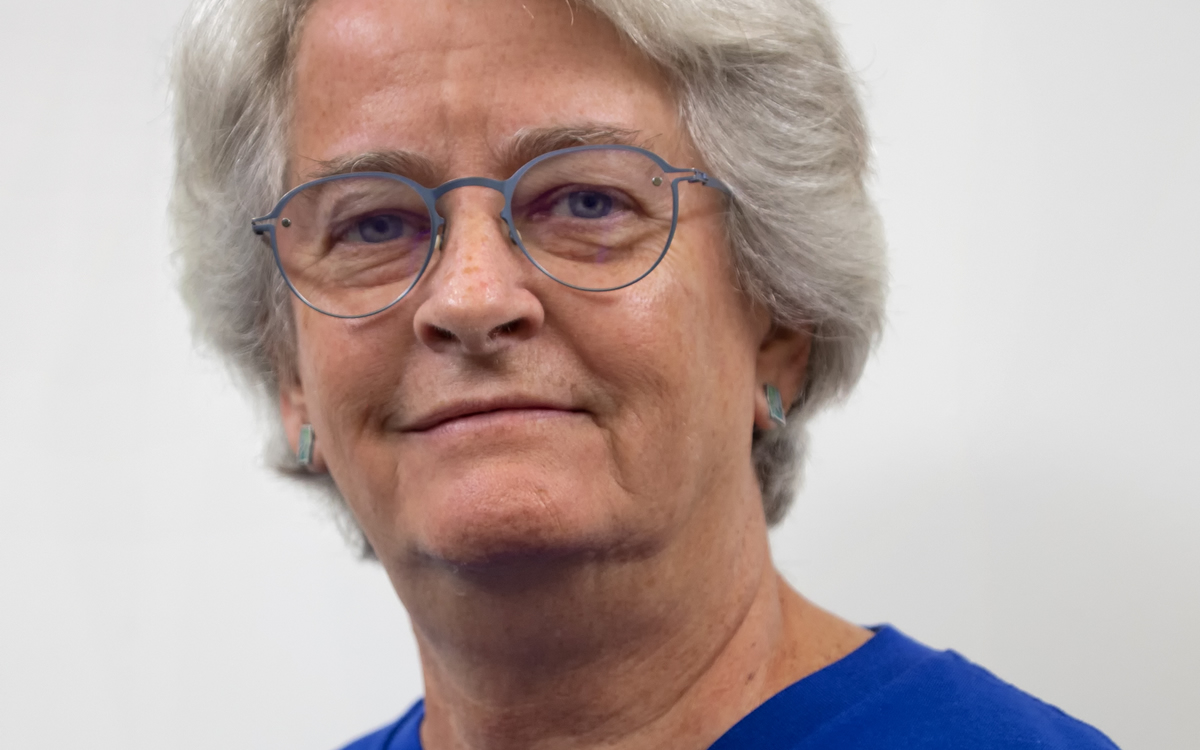 Lisa Evans, who currently serves as acting manager of CAMP Rehoboth, an LGBTQ advocacy nonprofit based in Rehoboth Beach, Del., has been named the organization's interim director.
CAMP Rehoboth's search for an interim director began after David Mariner stepped down from the role on May 31. On June 10, Mariner announced the official launch of Sussex Pride, a new LGBTQ nonprofit serving the greater Sussex County, Del. community.
Evans steps into her new role with an extensive background "in the world of nonprofits." For more than 40 years, she has done nonprofit and government work in Baltimore, primarily in the housing sector.
"The acronyms here at CAMP Rehoboth are different than what I used to use in the housing world," Evans said, but "the fundamentals … carry through no matter what the nonprofit is."
Since April, Evans has served in an "advisory role" as acting manager, working directly with staff and community members to "troubleshoot" any issues that arose following Mariner's announced departure, said Wesley Combs, president of CAMP Rehoboth.
Evans was selected as part of a nationwide search for an interim director that began as soon as the organization's board of directors became aware there would be a vacancy in the position, he added. She was selected from a group of four final candidates as the best fit for the role.
"The executive committee immediately met to form a search committee that would be responsible for identifying qualified candidates who have experience serving as interim executive directors, which is a specific, unique expertise," Combs said. "Lisa was the person who was the most qualified and (the) best fit for what CAMP Rehoboth was looking for."
In 2020, CAMP Rehoboth began developing a strategic plan that was ultimately left unimplemented because of the onset of the COVID-19 pandemic. Moving forward, the organization aims to develop and implement a plan using the 2019 plan as a reference.
"We're going to use (the 2019 plan) as the basis for this process, revisit it and engage members of the community for feedback on ensuring that it is currently relevant to reflect the needs of the community today," Combs said, a process that Evans will help lead.
In particular, the plan will further examine how to better serve trans individuals and LGBTQ youth in the greater Rehoboth Beach area, Combs said.
Combs added that CAMP Rehoboth aims to complete the planning phase by October and use it to develop a job listing for a permanent director. Currently, they hope to release the job description in November and locate a new director in February, he said.
While Evans owned a home in Rehoboth Beach she regularly visited for more than 25 years, her permanent move to the city came in 2020, when she retired just before the pandemic. Living in the city full time has helped her realize "that CAMP is very much a [critical] part of the Rehoboth community."
Beginning her term as interim executive director, Evans emphasized that she has one central goal in mind for the organization: stability.
"I don't see my role here as turning anything upside down," but rather "making sure that we continue to do the things that we're doing — that we continue to do them even better if possible," Evans said.
"That's how I see my role: making sure everything's in great order … so that when a permanent executive director comes in they've got something great to build on," she added. "I'm willing to go back to retirement."
Summer Solstice celebration to raise money for CAMP Rehoboth
The Lodge at Truitt Homestead will host 'white party' June 25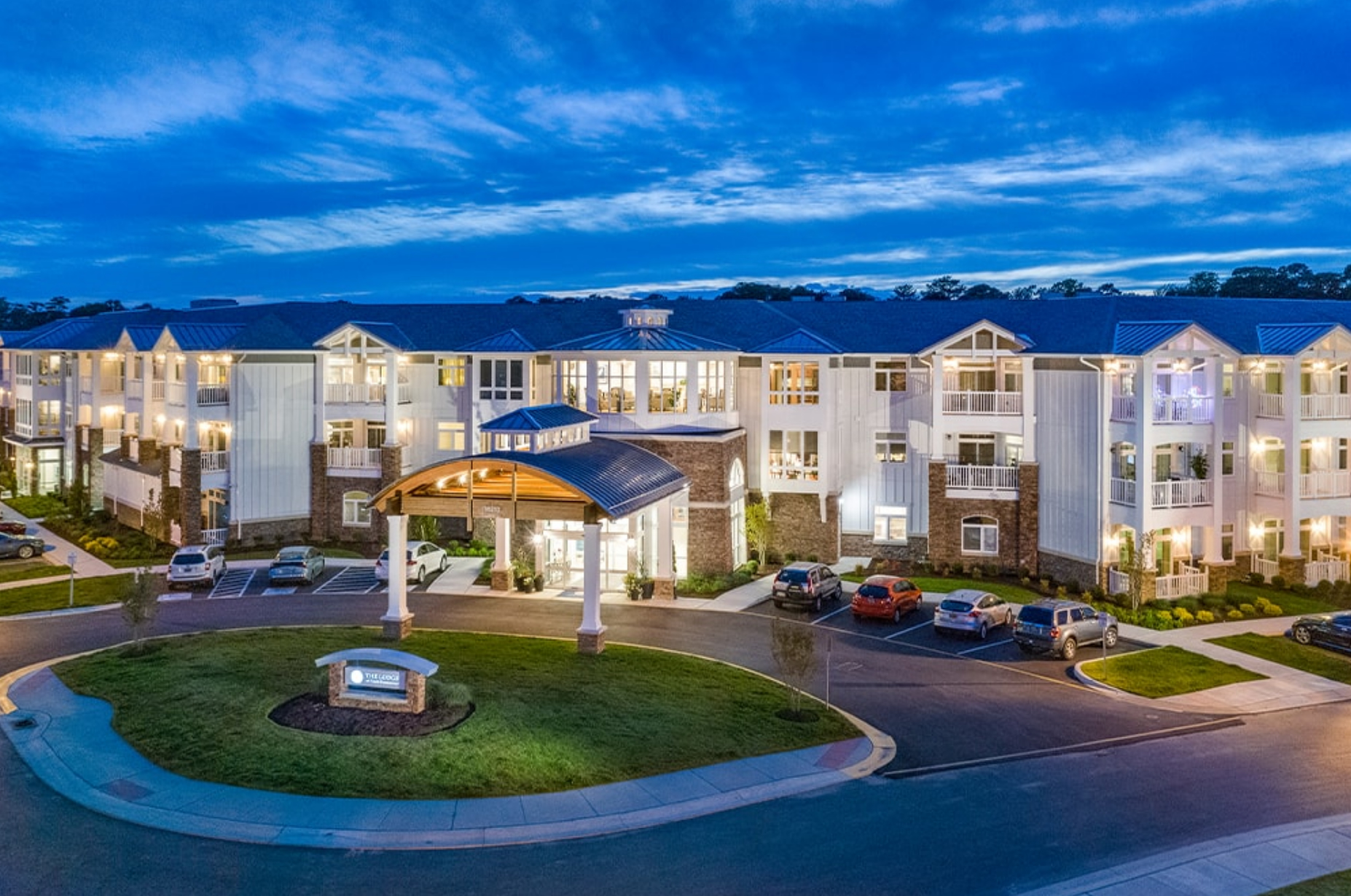 The Lodge at Truitt Homestead on June 25 will host its second annual Summer Solstice Fundraiser, aiming to raise money for CAMP Rehoboth, an LGBTQ advocacy nonprofit organization based in Rehoboth Beach, Del.
The celebration's theme is "white party," and attendees are invited to come in white attire, according to the event description. During the event, hors d'oeuvres and two cocktails will be provided to guests, and a silent auction as well as fundraising raffles will be held. In addition, Peggy Raley and the True Blue Jazz Band will provide a musical performance.
"We are once again partnering with our LGBTQ family at CAMP Rehoboth," the event description reads. "This is a special organization that seeks to promote community well-being … (and) promote human and civil rights" through the arts, cultural programs, education, advocacy, health services, community building and more, it added.
In its first fundraiser held last year, The Lodge raised $9,000 for CAMP Rehoboth — an amount they hope to surpass this year, wrote Amy Quinter, administrative assistant at Vantage Point Retirement Living, Inc., in an email to the Blade. Vantage Point oversees The Lodge, among other locations in the mid-Atlantic region.
Tickets for the event cost $75, and can be purchased from The Lodge through Eventbrite. More information about CAMP Rehoboth can be found on the CAMP Rehoboth website.
CAMP Rehoboth executive director resigns
Mariner departing May 31 after three years at helm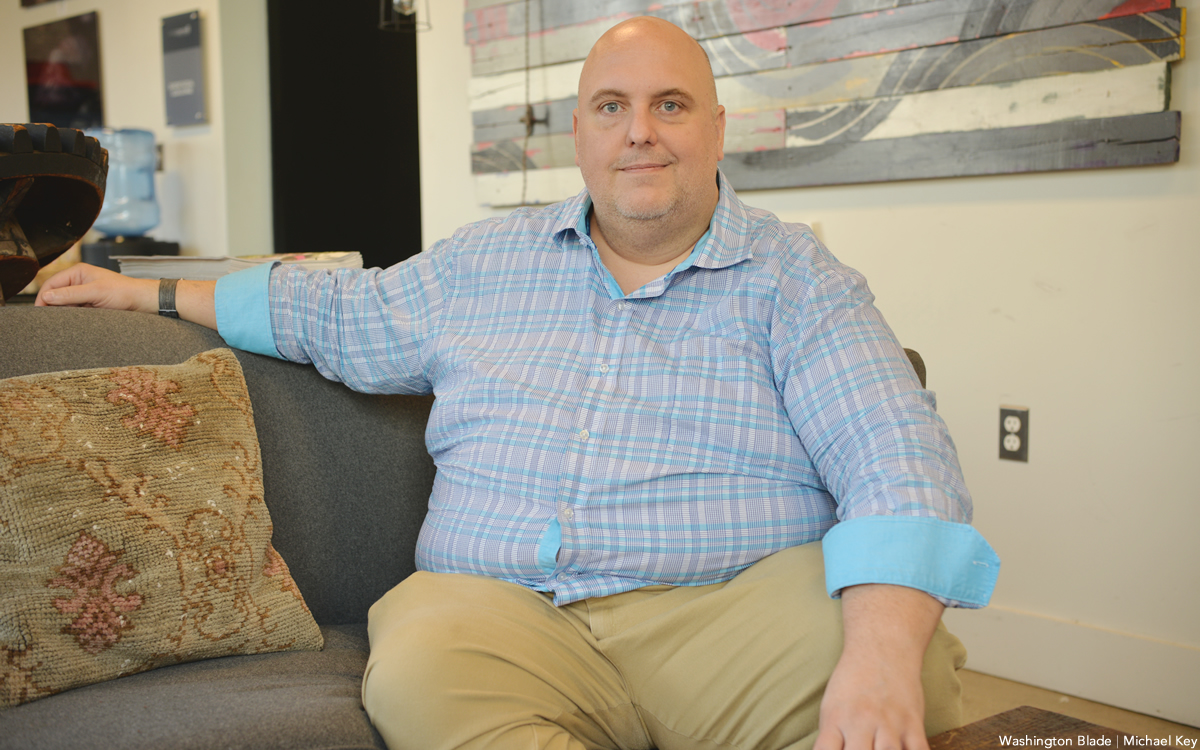 David Mariner, executive director of CAMP Rehoboth, the LGBTQ community center in Rehoboth Beach, Del., has resigned.
Wes Combs, president of CAMP Rehoboth, confirmed the news Wednesday to the Blade.
CAMP released the following statement to its supporters:
"The Board of Directors of CAMP Rehoboth today announced that Executive Director David Mariner will be leaving the organization effective May 31, 2022, and wishes to thank David for his contributions to our mission. Over the next several months, David will work with the Board to help ensure a smooth transition.
"Beginning in 2019, David helped CAMP Rehoboth strengthen its organizational processes and improve operational efficiency through the use of technology. These advances helped CAMP Rehoboth navigate through COVID by developing a comprehensive approach to maintain day-to-day operations. David's public policy and advocacy skills also helped CAMP Rehoboth understand and address the challenges facing the most marginalized members of our community.
"The Board also announces the start of a strategic planning process to carry this storied 32-year-old community service organization into its next chapter. CAMP is delivering critically important and impactful free programming to promote community well-being on all levels; to foster the development of community groups; to develop community space; to promote human and civil rights; to work against prejudice and discrimination; to lessen tensions among the community at large; and to help foster economic growth.
"The Board recognizes that the pandemic has fundamentally altered the needs of our community and how we effectively deliver services. We are embracing this period of transition as an opportunity to proactively chart a course that ensures CAMP will meet the needs of today as well as the future. As part of this process, the Board will be launching a search for an Interim Executive Director to help assess the current and emerging needs of CAMP in this rapidly changing world. We will be guided through this transition process with support from partners such as the Delaware Alliance for Nonprofit Advancement.
 "As always, this organization is strong because of you, our members, supporters, and friends. We look forward to working with you during this time of opportunity. For any questions, please contact CAMP Rehoboth Board President Wes Combs at [email protected]." 
Prior to joining CAMP, Mariner served as executive director of the DC Center for nearly 12 years.