If you can buy real estate now, then do it
With banking and retail in state of flux, housing market remains consistent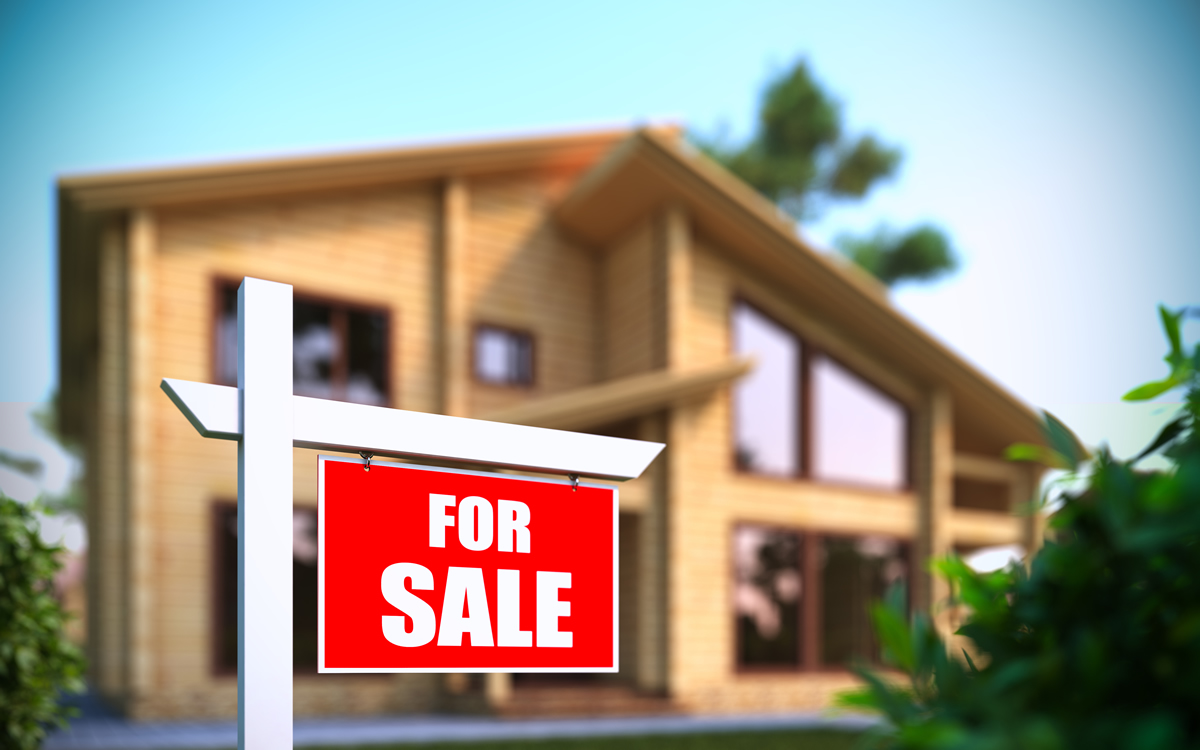 Doom and gloom goes the economy as of late. Trust me, I am right there with ya! I had coffee with a friend last week who is in the consumer banking industry. They were saying how a large majority of their customers were pulling funds from their bank given the most recent banking revelation. It seems when issues occur with the banking industry, folks panic and pull. This past weekend I had impromptu drinks with a good friend of mine who is in the luxury retail industry. She mentioned that her company's district has begun to experience a consumer pull back, which I recall happening in my old retail days as well. When the economy is currently trudging through rocky waters – a majority of consumers will halt all points of buying in retail settings aside from what they might deem as essential. For me EVERYTHING is essential…but that's a conversation between my therapist and me.
While they say that history repeats itself, it's difficult to see a global pandemic that has caused such a ripple effect on so many industries and continues to do so many months after inoculations began. With so much hesitation in the banking industry and retail industry – several of my colleagues and I have seen an increase in purchase power within the real estate market. I can speak of this as an agent in the DMV metro area in addition to an agent in the nearby Joe Biden homeland of Delaware. When consumers are sluggish to move in the stock and banking markets typically we see them pull money together and invest in the real estate market, which in the end causes a new issue of compounding an already low inventory market.
You might hear real estate agents speak to you and say that "Anytime is a good time to buy," which is not always the truth, but just take a moment to Google my name, look into my eyes, and say to yourself, "NOW is a good time to buy!" After you rid yourself of all the feels and butterflies you receive from looking into my eyes – please believe me when I say now is a great time to buy if you can.
That "if you can" part at the end is key. Interest rates have gone down substantially during the past month. For the week ending March 23, the nationwide average for the popular 30-year fixed-rate mortgage was 6.42%, according to Freddie Mac. That's down from last week—and it's the lowest level in more than a month. Housing prices have remained steady, inventory super low and demand super high – the real estate industry has been experiencing these same trends since the pandemic started. While the banking and retail industries lay in a state of flux, the real estate market remains consistent as of late.
According to Realtor.com the median listing price has increased +6.3% and new listings have decreased by 20% based on last week's numbers. With the real estate market truly being a constant positive or neutral trending marketplace – to me it sounds like a great place to park some money, right? Whether you are looking to buy or sell a piece of real estate in this current economy just remember that people always need a roof over their heads. Typically said people will pull back on the luxury items that are not always needed in tougher times, however we always need a place to call home with a roof over our heads.
Justin Noble is a Realtor with Sotheby's International Realty licensed in D.C., Maryland, and Delaware for your DMV and Delaware Beach needs. Specializing in first-time homebuyers, development and new construction as well as estate sales, Justin is a well-versed agent, highly regarded, and provides white glove service at every price point. Reach him at 202-503-4243,  [email protected] or BurnsandNoble.com.
Beach or mountains? Find your ideal getaway home
Something for every taste, from waterfront to vineyard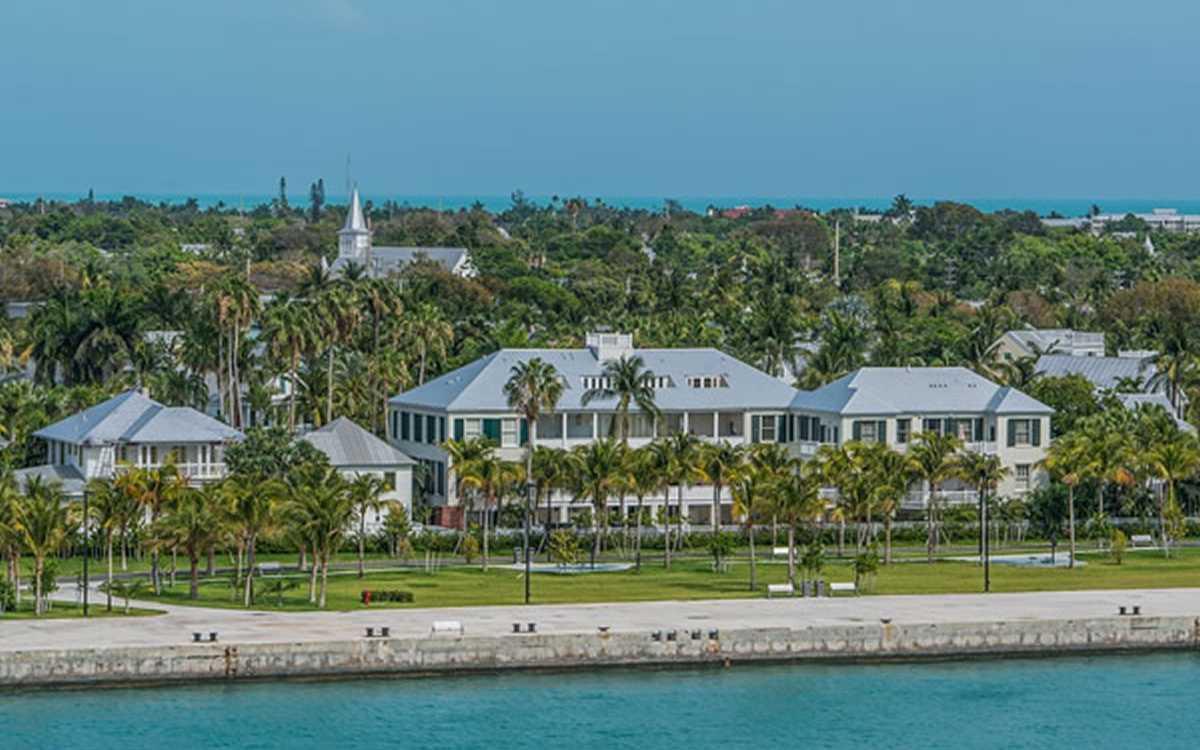 Have you been thinking about buying a love nest where you can find a little peace and take part in a respite revolution? Do you like the beach or the mountains? Do you thrive on culture and the arts or prefer getting your hands dirty? Are you a people person or more of a hermit?
If you're lucky enough to be a homeowner who has seen some appreciation in the last 10 years, then you may be closer to obtaining that getaway or retirement home than you think. Here are some suggestions for whatever lifestyle you may prefer as you pursue your (dare I say gay?) agenda.
For the Beach Bum
Annapolis, Md., is a great point from which to take weekend trips to a variety of beaches along Maryland, Delaware, and New Jersey coastlines and still be close to downtown D.C. for those days you're required to work onsite at your office. About $900,000 buys you a 2-bedroom, 2-bath penthouse condominium built in 2019 with a terrace and 2 parking spaces, located in the downtown arts district.
If you're willing to travel and you're not boycotting Florida, Key West is always a favorite spot. Consider investing in a home in the waterfront community of Sunset Harbor on Cow Key Channel in Stock Island. For $435,000, you can buy a 960-square-foot, 2-bedroom, 2-bath cottage with boat slip on a canal. Bonus: it's fully furnished, can be rented for $3,800 a month in six-month increments, and comes with a sign that invites you to "Talk Nautical to Me, Baby."
For the Mountaineer
If seclusion is your goal, a 1,700-square-foot log cabin surrounded by three acres of forest land in Strasburg, Va., in the Appalachian Mountains was listed for $475,000. Knotty pine adorns the walls and vaulted ceilings of this 3-bedroom, 2-bath beauty with covered front porch and hard-scaped terrace, but it received a contract in nine days, so keep your eye out for another one before winter sets in.
For the Small-Town Aficionado
Charleston, W.Va. is home of the West Virginia Cultural Center and Clay Center, which feature music, dance, theater, and art exhibitions. New to the market is an early 20th century brick Victorian in the East End Historic District. For less than $350,000, you get 4 bedrooms, 2.5 baths, a covered front porch, original woodwork, and 3,150 square feet of charm. Just bring your kitchen and bath designer.
For the Gentleman (or Lady) Farmer/Vintner
Perhaps this 6.6-acre winery and a 1900 Federal 3-bedroom, 2 bath, 2,219-square-foot home with Chincoteague Bay views in Girdletree, Md., sets your heart ablaze. For only $925,000, you get vinifera "Semilion" vines, trellises, outbuildings, and the opportunity to run it as a vineyard, wedding venue, horse farm, or pretty much anything your heart desires.
For the Hostess (or Host) with the Mostest
Historic Lancaster, Pa., might be a place to run your bed and breakfast. The #1 Trip Advisor-rated B&B there is for sale for only $775,000. Welcome guests to one of 6 rooms with private baths, as well as a unique 2-bedroom cottage. The location is perfect for enjoying local and off-Broadway theater, dining, museums, galleries, and the Amish countryside.
For the Cultural Connoisseur
If you frequently take the train to New York to the theater, symphony, or ballet, you can avoid the high cost of hotels by purchasing a charming, oversized (by NYC standards) studio co-op on the east side of Midtown Manhattan in Murray Hill for only $385,000. With a live-in superintendent and video intercom, you can come and go as you please knowing that you have someone to call upon when needed.
For the Local Water Buoy (or Gull)
If you have considered a floating home, you don't have to be sleepless in Seattle or partying in Portland; you can find one closer to home. Gangplank Marina at The Wharf on D.C.'s southwest waterfront offers a pet-friendly community of live-aboard homes on the water owned by a group of down to earth neighbors. These properties have a very low turnover rate, so if the thought of living on the water but still in the city appeals to you, check out the current 1-bedroom available for only $197,000, plus monthly slip fees of $2,230. Sorry, no Airbnb or other rentals allowed.
And if you're looking for a 3-bedroom, 3.5-bath home with expansion potential on 10 acres for only $559,000, don't miss beautiful Gay, Ga., population 114. Previously showcased in Season 2 of Queer Eye, it's not Atlanta, but it may be ready for some gay Pride.
Valerie M. Blake is a licensed Associate Broker in D.C., Maryland, and Virginia with RLAH Real Estate / @properties. Call or text her at 202-246-8602, email her via DCHomeQuest.com, or follow her on Facebook at TheRealst8ofAffairs.
Acquiring a down payment for your dream home
Unconventional strategies for finding the money you need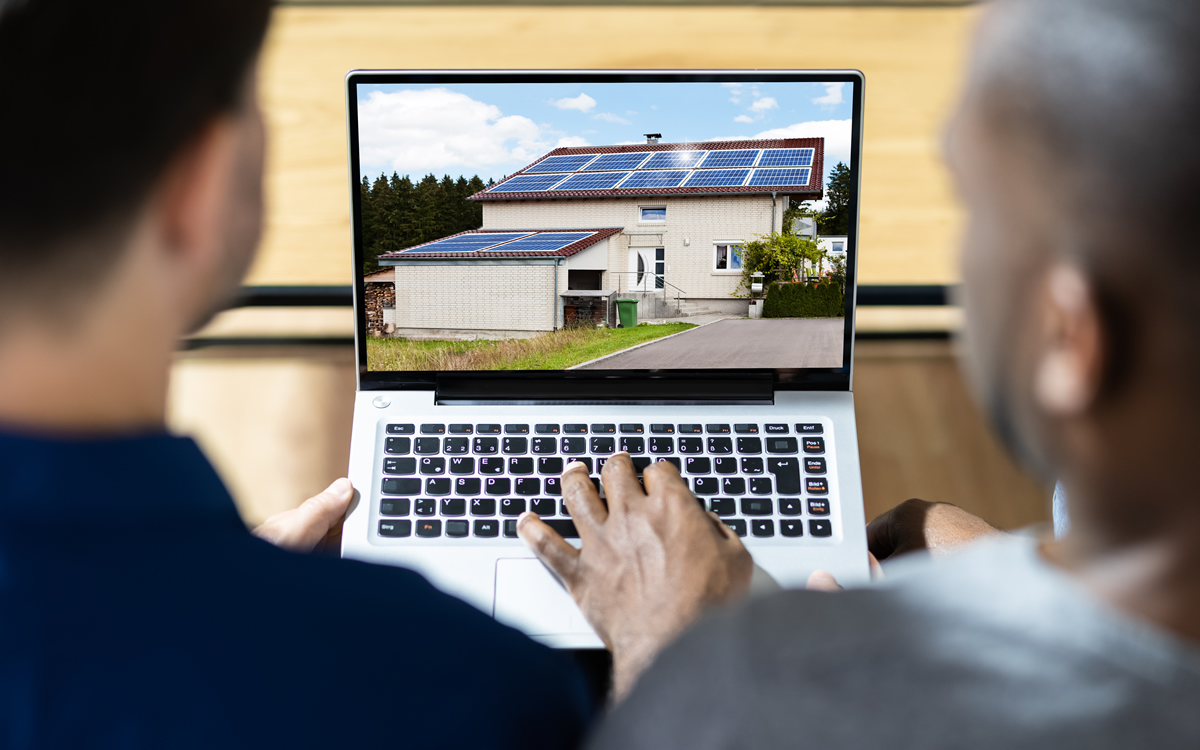 Purchasing a home is a significant milestone, but for many aspiring homeowners, the biggest hurdle is saving for a down payment. While traditional saving methods are widely known, exploring creative and unconventional strategies can provide alternative pathways to gather the necessary funds.
In this article, we will explore a range of innovative approaches to acquiring a down payment for your dream home. By thinking outside the box and considering unique options, you can turn your homeownership aspirations into reality.
1. Shared Equity and Co-Buying:
Consider exploring shared equity or co-buying arrangements with family members, friends, or trusted partners. Pooling resources can significantly boost your collective down payment savings, making homeownership more attainable. Whether it involves jointly purchasing a property or establishing an agreement to share ownership and expenses, this approach allows for shared financial responsibility and increased purchasing power.
2. Down Payment Assistance Programs:
Research and explore various down payment assistance programs offered by government agencies, non-profit organizations, or local housing authorities. These programs provide financial aid or grants to eligible homebuyers, assisting them in meeting the down payment requirements. Each program has specific criteria and limitations, so it is essential to understand the options available in your area.
3. Creative Financing Options:
Investigate alternative financing options such as seller financing, lease-to-own arrangements, or rent-to-own programs. These arrangements often provide more flexibility in acquiring a down payment and transitioning into homeownership. Seller financing allows buyers to negotiate terms directly with the seller, while lease-to-own or rent-to-own agreements provide an opportunity to build equity over time while renting.
4. Crowdfunding and Community Support:
Tap into the power of crowdfunding platforms and community support to gather funds for your down payment. Share your homeownership goals with family, friends, and social networks, and consider launching a crowdfunding campaign to garner financial contributions. Additionally, some employers offer matching programs for down payment savings, so explore potential workplace assistance programs or incentives.
5. Homebuyer Grants and Loans:
Research available homebuyer grants or loans specifically designed to assist first-time buyers or those with limited financial resources. These grants and loans can provide a substantial boost to your down payment savings. Government agencies, local housing authorities, and non-profit organizations often administer these programs, offering various terms and conditions to support homebuyers.
6. Income-Generating Assets:
Explore income-generating opportunities to supplement your savings. Consider renting out a spare room, starting a small business or freelancing, or investing in income-generating assets such as rental properties or dividend-paying stocks. Generating additional income can accelerate your down payment savings, bringing you closer to homeownership faster.
7. Negotiating with Sellers:
When making an offer on a property, explore the possibility of negotiating a lower down payment requirement with the seller. In some cases, sellers may be open to more flexible terms, especially if it expedites the sale or helps them achieve their own financial goals. Engage in open and honest communication during the negotiation process to explore mutually beneficial solutions.
8. Downsize or Liquidate Assets:
Consider downsizing your current living situation or liquidating assets that are not essential to free up funds for a down payment. This could involve selling a car, downsizing to a smaller rental, or parting with belongings that hold significant value. Evaluate your current financial situation and identify areas where you can make temporary sacrifices to prioritize homeownership.
9. Savings and Budgeting Strategies:
Implement creative savings and budgeting strategies to accelerate your down payment savings. Explore the possibility of living with roommates, cutting back on discretionary expenses, or negotiating lower interest rates on existing debts. Every dollar saved brings you closer to your down payment goal, so diligently review your budget and identify areas where you can reduce expenses and allocate more funds towards your down payment savings.
10. Employer Assistance Programs:
Check if your employer offers any homeownership assistance programs or benefits. Some companies provide down payment matching programs, low-interest loans, or financial counseling services to help employees achieve homeownership. Take advantage of these resources and explore how your employer can support you in reaching your down payment goals.
Persistence and creativity are key when it comes to acquiring a down payment. Stay focused on your goal, be open to alternative methods, and adapt your approach as needed. With determination, resourcefulness, and a willingness to explore new avenues, you can overcome financial barriers and achieve your dream of homeownership. Start exploring these unconventional strategies today and take a step closer to making your dream home a reality.
Jeff Hammerberg is the founder of GayRealEstate.com, the largest and longest-running gay real estate agent referral service in the nation, boasting more than 3,500 LGBTQ Realtors who operate in cities across the United States, Canada, and Mexico. For more than 25 years, he has been a prolific writer, coach, and author.
Thinking of renting your place short-term in D.C.?
Here are some key factors to consider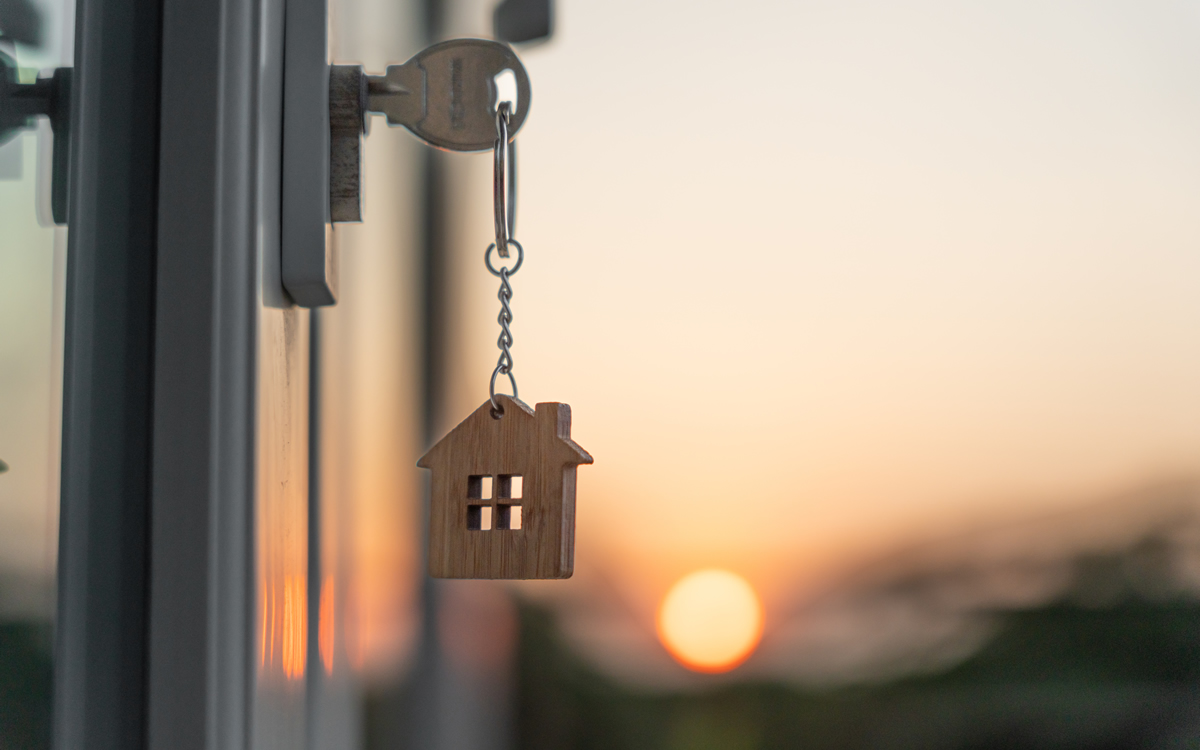 Summer is coming, and in D.C., many homeowners turn their attention to generating revenue from their primary D.C. residence while they are away for the summer. Due to the way some D.C. employers enable staff to work remotely and permit longer vacation schedules in the summer months, many owners can find extra income annually by considering short-term rentals. Here are a few key things you should know before getting started.
In 2021 the D.C. Department of Consumer and Regulatory Affairs announced it was "finally ready to start implementing and enforcing " a law passed three years earlier for short-term rentals (AirBnB, VRBO, etc.). According to DCist, the agency started accepting license applications for short-term rentals on Jan. 10 last year and started enforcing the law's provisions in April 2022.
According to Martin Austermuhle's "D.C. to Start Restricting Airbnb and Other Short-Term Rentals" he wrote for DCist, "The law applies specifically to short-term rentals, those lasting less than 30 days at a time. Under the new law, any D.C. homeowner who wants to rent out a bedroom, basement, or entire home on Airbnb or any other platform has to get a short-term rental license from DCRA. (The two-year license costs $104.50.)"
Charlotte Perry, owner of LUXbnb, a property manager specializing in furnished short-term rentals in D.C. for more than 15 years, is a trusted partner to Columbia Property Management. She shared her expertise and guidance with me on short-term rentals. Her business, LUXbnb, punches above its weight in the D.C. area, bringing owners greater opportunity to realize the gains they hope to make. She brings deep insight into what you can expect if you were to go down this path with your property.
Companies like hers function like any other property manager might. LUXbnb collects the rents, "hotel" taxes, security deposits, departure cleaning, and any other applicable feeds on behalf of the owner. They manage turnover between guests including cleaning and any needed repairs. And at the end of each month, they release the rental income earned less the management fee and any repair costs or new purchases.
In the District, if the owner resides at the house during the rental, s/he can host short-term renters all year long with no consequence. However, if, like many of Charlotte's clients, the owner is renting their property while they are gone during the summer or while on assignment for, say, the World Bank, those owners can only do so for a total of 90 days for the entire year. Owners like these will want to consider that under the new law, you cannot rent out your second home as an Airbnb/VRBO short term rental, and so knowing the regulations can save you a lot of headaches.
Registration Requirements
Did you know all short-term rental hosts in D.C. are required to obtain a Short-term Rental License?
According to the Office of Short-term Rental Licensing, "In order to operate a short-term or vacation rental in the District, the property must be owned by an individual, and serve as a homeowner's primary residence – with the owner being eligible to receive the Homestead Tax Deduction. "
To be eligible for such a license the home must be your primary residence and owner-occupied. You will need to provide DC's Office of Short-term Rental Licensing (DLCP) the following:
Specify whether you currently have a Homestead Exemption on the property.
Proof of your liability insurance with a minimum of $250,000 in coverage. (See below for more details).
A Certificate of Clean Hands issued within the last 30 days in the property owners name must be obtained from the Office of Tax and Revenue.
The owner, or "host," must attest to the habitability of the property.
If the rental is a co-op, condo, or if the property is in a community where there is a homeowners' association, the owner must attest that the bylaws, house rules, or other governing documents of the homeowner/condo/ cooperative governing board or association allow short-term and/or vacation rentals, do not prohibit owners from operating short-term rentals and/or vacation rentals, or that they have received written permission from the association to operate a short-term and/or vacation rental at the address.
Once you have successfully registered with DLCP, you will be provided with a license. You will then upload this Short-term Rental License number into your property profile in both Airbnb and VRBO. Those sites will then provide bookings for "under-31-nights" on your property.
By working with an experienced rental property manager specializing in furnished temporary stays, you can ensure that you're operating your short-term rental legally and safely. Better yet, you can avoid any penalties or fines that could result from non-compliance with District regulations.
Some factors you might want to consider on your journey to short-term rental success:
Cleaning Fee and Preparation Service
Perhaps you'll want to have a cleaning service at-the-ready in case your renters have a slight disaster while they're there. Or maybe you'll want a service to clean prior to arrivals and directly after departures, so you can quickly turnaround the property for further rental.
Pets
Do you want pets in your home while you're away? If so, you might want to add in an automatic post-stay pet cleaning fee to cover the expense of hair and other less pleasant odor removal.
Insurance/Accidental Damage
Charlotte's company takes out a $3,000 accidental damage insurance policy on every stay in lieu of holding a damage deposit. The cost to the guest is $39 per rental. This insurance is a safe-guard for the guest, property owner and her company, of course. This insurance policy "allows for the equitable transfer of the risk of a loss, from one entity to another – in this case the insurance company. It is a simple way for all parties involved to mitigate risk, and most importantly, provides peace-of-mind."
Liability Insurance
As you saw above, the District requires all owners to possess a liability insurance policy with a minimum of $250,000 in coverage to gain a license in the District. A variety of companies can help, according to the Motley Fool's "The Ascent" newsletter, but some do this faster and better than others. And they even recommend ones that are best for Airbnb and VRBO rental owners. The Ascent's best homeowners insurance for short-term rentals include the following:
Allstate Insurance: Best for possessing a large network of agents
Proper Insurance: Best for Airbnb and VRBO owners
Nationwide Insurance : Best for bundling policies
Farmers Insurance : Best for vacation rentals
Steadily Insurance: Best for getting coverage quickly
Safely Insurance: Best for fast claims processing
Should you have further questions or seek to explore the option of short or mid-term rentals, do not hesitate to contact Charlotte Perry directly at 202-341-8799 or [email protected]. 
Scott Bloom is senior property manager and owner of Columbia Property Management. 
For more information and resources, visit ColumbiaPM.com.