Supreme Court halts mifepristone restrictions until Wednesday
Ruling temporarily preserves abortion drug access status quo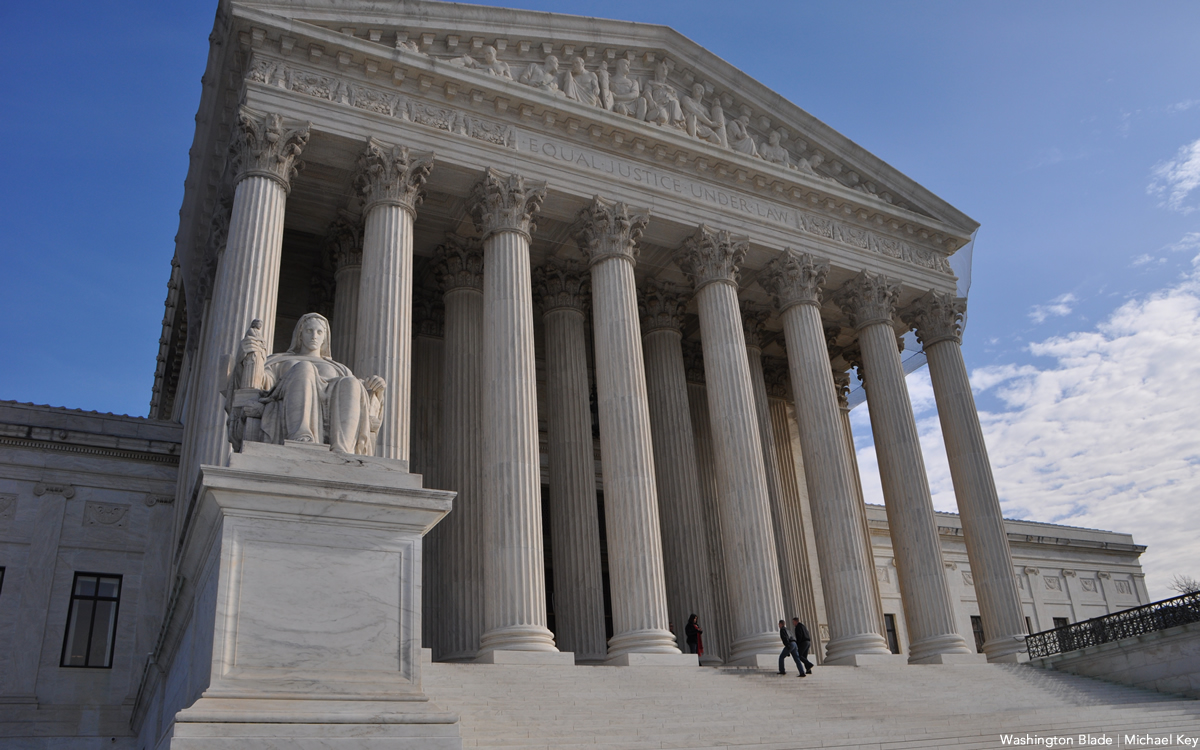 The U.S. Supreme Court on Friday temporarily suspended orders from the U.S. District Court for the Northern District of Texas and the 5th U.S. Circuit Court of Appeals that would have restricted the nationwide sale and distribution of the abortion medication mifepristone.
The move by conservative Justice Samuel Alito will give the High Court until Wednesday to decide whether those restrictions will be kept in place pending the outcome of litigation over the case, Alliance for Hippocratic Medicine v. U.S. Food and Drug Administration, which is now on appeal before the 5th Circuit.
Last week, Judge Matthew Kacsmaryk of the U.S. District Court for the Northern District of Texas issued a stay of the FDA's approval of mifepristone 23 years ago, effectively barring its sale and distribution nationwide.
On appeal, the 5th Circuit ruled late Wednesday night that access to the drug would be restricted, though not banned entirely, pending the outcome of the case.
But for the Supreme Court's decision on Friday, which effectively preserves the status quo until next Wednesday, access to mifepristone would have required multiple doctors visits while telehealth consultations and mail order prescriptions would have been excluded.
Medication abortions account for more than half of all abortions performed each year in the United States. Mifepristone was first approved by the FDA in 2000, and the drug has since been proven safe and effective over more than two decades.
The Biden-Harris administration joined many legal observers in objecting to Kacsmaryk's ruling, which these stakeholders considered an unlawful circumvention of the FDA's Congressionally ordained power to evaluate the safety and efficacy of medications.
Kacsmaryk does not have formal training in science or medicine. Shortly after his ruling, 200 pharmaceutical industry executives issued an open letter arguing the move had cast such uncertainty around the drug approvals process that pipelines for new drug discovery would be threatened.
Supreme Court: No changes to mifepristone access as litigation continues in lower court
5th Circuit to hear oral arguments in mifepristone case next month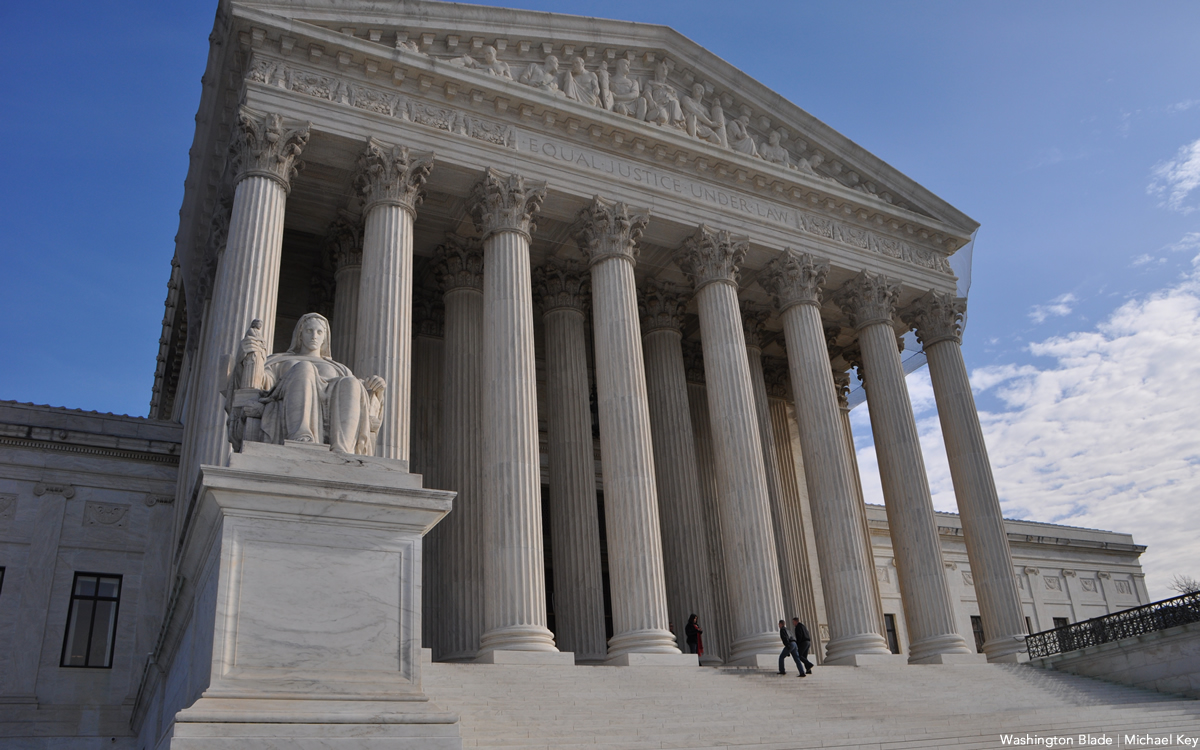 The U.S. Supreme Court issued an ruling Friday evening that will preserve the status quo for access to the abortion medication mifepristone pending the outcome of ongoing litigation that is now before the 5th U.S. Court of Appeals.
Conservative Justices Samuel Alito and Clarence Thomas opposed the decision in the 7-2 ruling, which was made pursuant to an emergency request by the U.S. Department of Justice to block rulings by lower federal courts that would have severely restricted access to the drug.
The legal battle continues to play out in the 5th Circuit, which is slated to hear oral arguments for the case, Alliance for Hippocratic Medicine v. U.S. Food and Drug Administration, on May 17.
The case was brought on appeal from the ruling by Judge Matthew Kacsmaryk of the U.S. District Court for the Northern District of Texas that effectively revoked the Food and Drug Administration's 2000 approval of mifepristone, which would thereby prohibit the drug's sale and distribution even in states where abortion remains legal.
"I continue to stand by FDA's evidence-based approval of mifepristone," President Joe Biden said in a statement issued Friday after the High Court's ruling. "My administration will continue to defend FDA's independent, expert authority to review, approve, and regulate a wide range of prescription drugs," the President said.
A statement issued by Vice President Kamala Harris stressed the importance of preserving access to mifepristone within the context of reproductive freedoms for women.
"The president and I will continue to fight to protect a woman's freedom to make decisions about her own body and access to reproductive health care, including medication abortion," Harris said. "No one should stand between a woman and her doctor."
Democratic California Gov. Gavin Newsom's statement took aim at what he characterized as partisan motivated efforts by jurists and political actors to restrict access to abortion drugs whose safety and efficacy has been well documented over more than two decades.
"The U.S. Supreme Court is right to take this action to protect access to medication abortion and put a hold on the extreme decisions of the Texas judge and the 5th Circuit Court of Appeals," the governor said.
Supreme Court again delays move on mifepristone access
Stay to remain in place until Friday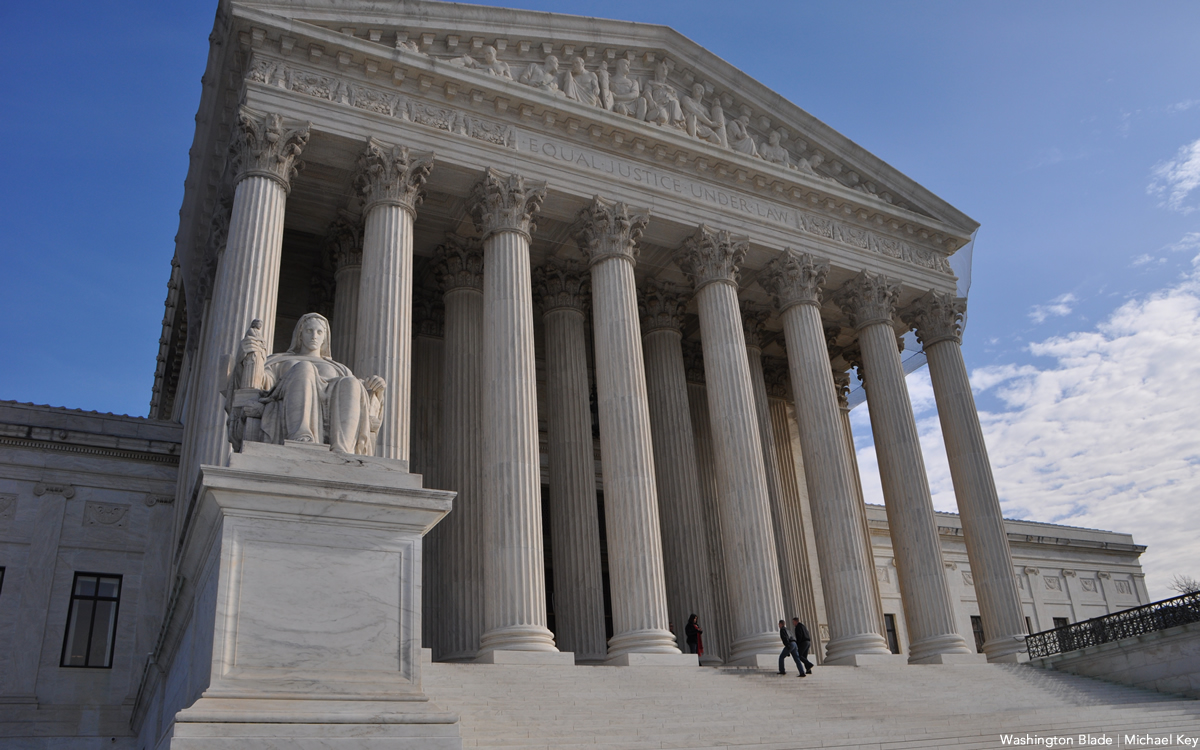 The U.S. Supreme Court on Wednesday announced an extension, through midnight on Friday, of its administrative stay of a ruling issued earlier this month by a trial judge that reverses the U.S. Food and Drug Administration's 2000 approval of the abortion pill mifepristone.
According to SCOTUSblog, "the justices are extremely likely to issue a further ruling before the administrative stay expires," which could mean the High Court allows those restrictions to go into effect, blocks them entirely, or finds "some middle ground."
Alliance for Hippocratic Medicine v. U.S. Food and Drug Administration, decided on April 7 by Trump-appointed Judge Matthew Kacsmaryk of the U.S. District Court for the Northern District of Texas, is now on appeal before the 5th U.S. Circuit Court of Appeals.
Justice Samuel Alito, who oversees the 5th Circuit, issued the order extending the administrative stay on Kacsmaryk's ruling until Friday, thereby preserving the status quo with respect to mifepristone access.
The two-day extension, SCOTUSblog wrote, is "unusual" — likely signaling that discussions among the justices are ongoing, possibly in preparation for a Supreme Court opinion or a "nuanced stay order."
Kacsmaryk's opinion, though it aligned with his judge's well established views on abortion and was anticipated by the Biden-Harris administration as well as reproductive justice advocates, was nevertheless unusual.
The ruling provoked backlash over its circumvention of the FDA's expertise regarding and Congressional authority over on the safety and efficacy of drugs.
LGBTQ groups commemorate 50th anniversary of Roe v. Wade
Equality Florida staffers attended vice president's speech in Fla.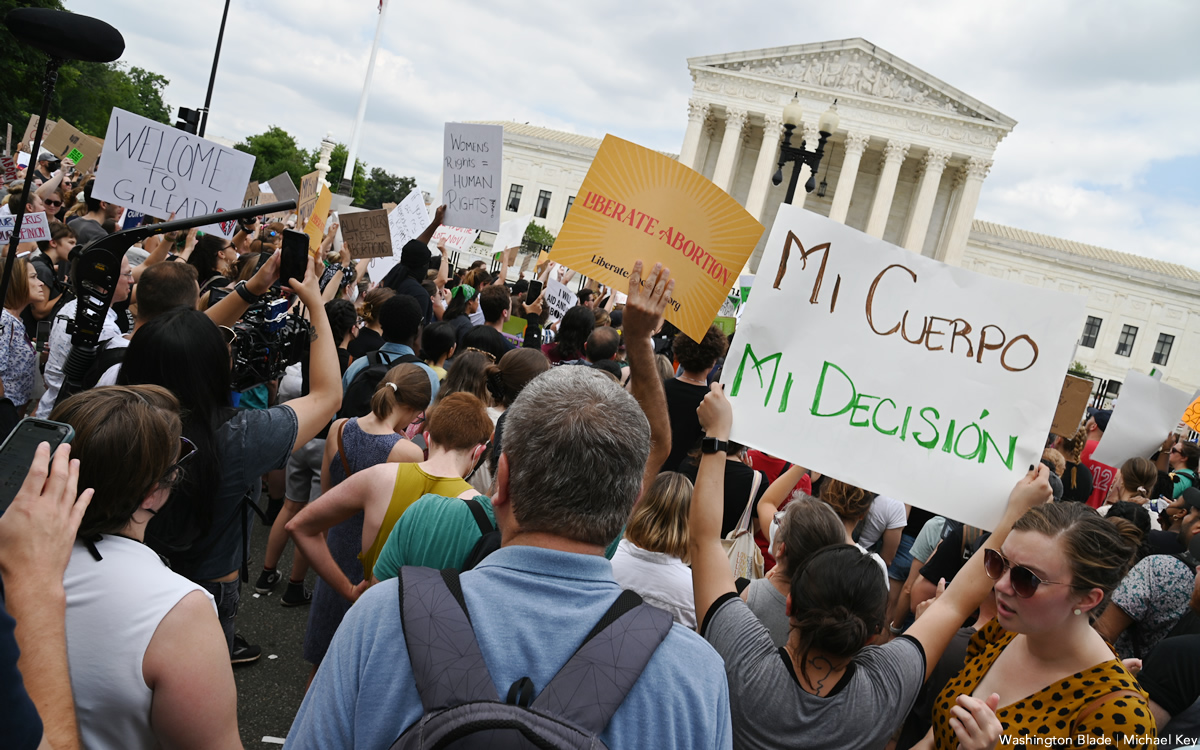 The U.S. Supreme Court on Jan. 22, 1973, issued its Roe v. Wade ruling that ensured the constitutional right to an abortion for all American citizens. The Supreme Court last June overruled this landmark decision.
Fifty years later, LGBTQ activists are among those who have commemorated Roe, despite the fact the Supreme Court has overturned it. The decision, which has since caused tension between liberal and conservative groups, prompted federal and state lawmakers to act upon the sudden revocation of what many consider to be a fundamental right.
Roe's legal premise relied heavily upon the right to privacy that the 14th Amendment provided; however, legal experts argued that it was a vague interpretation of the amendment.
Vice President Kamala Harris on Sunday delivered remarks on Roe's anniversary in Tallahassee, Fla., saying how most "Americans relied on the rights that Roe protected."
"The consequences of the Supreme Court's ruling are not only limited to those who need reproductive care," said Harris. "Other basic healthcare is at risk."
The overruling of Roe put into question the security of other long-held precedents, such as Obergefell v. Hodges, the 2015 case that legalized same-sex marriages, and Loving v. Virginia, the 1967 decision that legalized interracial marriages, because they rely on the same right to privacy that upheld Roe.
In that same speech, Harris announced President Joe Biden would issue a presidential memorandum to direct all government departments to ensure access to abortion pills at pharmacies.
"Members of our Cabinet and our administration are now directed, as of the president's order, to identify barriers to access to prescription medication and to recommend actions to make sure that doctors can legally prescribe, that pharmacies can dispense, and that women can secure safe and effective medication," Harris affirmed.
LGBTQ organizations and other human rights groups continue to work to protect reproductive rights.
Human Rights Campaign President Kelley Robinson said she found it intolerable that "an extremist set of judges" had taken away an important right not only for women, but also nonbinary people, trans men, and the entire LGBTQ+ community.
"Because we know that reproductive rights are LGBTQ+ rights, and that so many in our community rely on access to abortion care and other reproductive health services," said Robinson in regards to Roe's 50th anniversary. "The ripple effects of this decision will impact the most marginalized among us the most, and we cannot stand for that."
"Overturning Roe v. Wade was the first time in history that the Supreme Court has taken away rights, and we know that they will not stop there," added Robinson. "This is a dangerous turning point for our country, and we have to affirmatively defend against this assault."
Robinson said HRC is working with coalition partners to fight the roll-back of abortion rights at the state and federal level.
Christian Fuscarino, executive director of Garden State Equality, a statewide LGBTQ rights group in New Jersey, said his organization is "laser-focused on ensuring that people with trans and nonbinary experiences are experiencing lived equality, which includes bodily autonomy."
Equality Florida showed its support of Roe by standing alongside Harris during her Tallahassee speech with several other lawmakers and activists. They also denounced Republican Gov. Ron DeSantis' antiabortion policies, as well as the Florida legislature.