After homophobic assault at an Ind. middle school, family seeks justice and accountability
Attack followed months of bullying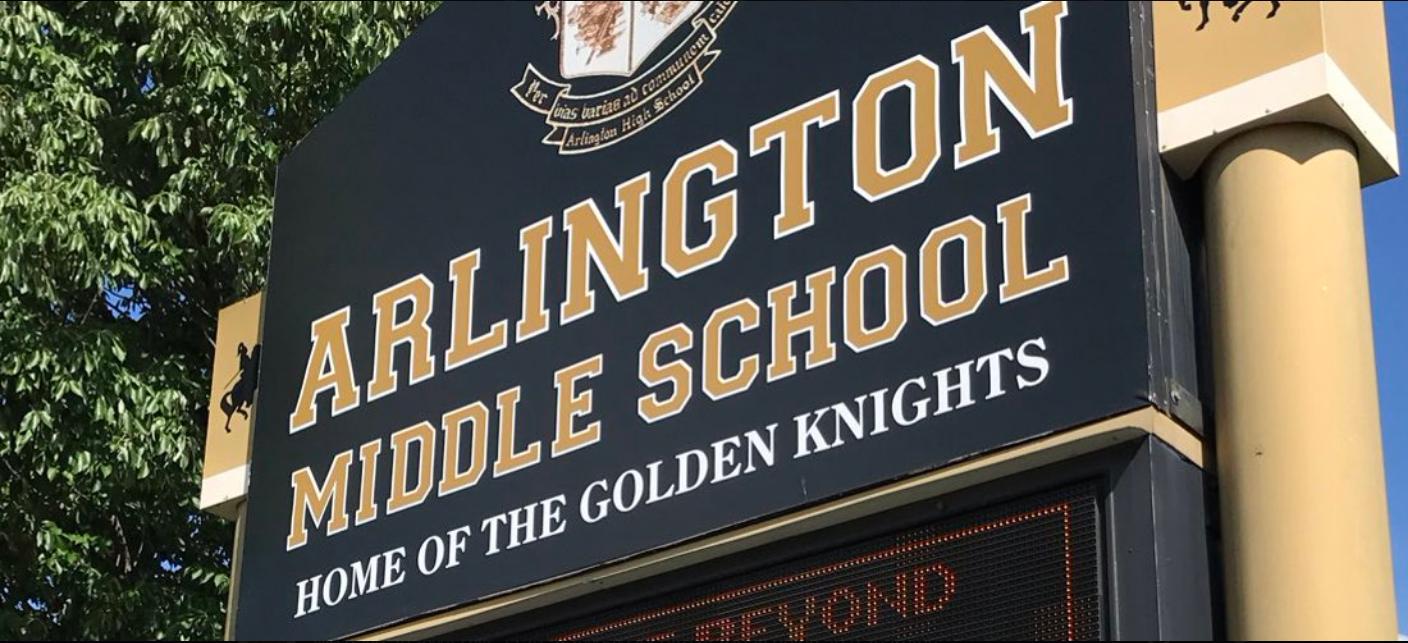 Officials at Arlington Middle School in northeast Indianapolis repeatedly failed to intervene when presented with reports that a group of boys had been targeting a 13-year-old lesbian student with homophobic harassment, the girl's mother told the Washington Blade.
Jessica Todd said her daughter, Nadia, had been suffering this abuse for months when, on April 19, those boys — more than 5 but fewer than 10 — physically assaulted her at school, one warning: "you're not gonna do nothing about it, we're gonna do it again."
Upon receipt of an incident report, no action was taken by adults at the school that might have prevented the subsequent attack on April 20, which sent Nadia to the emergency room and was committed in the same exact place on campus, a stairwell landing located outside the view of surveillance cameras.
Indianapolis Public Schools communications director Alpha Garrett, disputed the claims in an emailed statement: "Indianapolis Public Schools (IPS) has investigated this incident and has determined — based on witness statements and facts discovered, which are much different than what had been alleged — that disciplinary action was not warranted. IPS affirms its support for all students and staff, ensuring a safe and inclusive environment."
Contrary to the school district's claim that no disciplinary action was taken, Todd said three of her daughter's attackers were given brief out-of-school suspensions and kicked off the football team, punishments she believes were far too lenient.
The IPS Code of Conduct states that bullying, when a "Level 3" offense, may be handled with a range of actions including in or out-of-school suspensions, the latter to be followed with "a written corrective action plan that will include methods for changing behavior and the necessary supports to remedy the problem behavior."
When bullying rises to a "Level 4" offense, reserved for "violations that seriously affect the learning environment or the safety of the student and/or others in the school and/or are legal violations," options on the table include extended suspensions and referrals for expulsion and/or referrals to law enforcement.
By phone, Garrett told the Blade she was not in a position to provide any information on the attacks against Nadia beyond what was included in the statement and declined to address questions about exactly which claims the district disputes, the facts supporting its decision to not pursue disciplinary action, and whether punishments were, in fact, administered to the students involved in the attack.
She pointed the Blade to a school board policy adopted on April 27, "Reaffirming Support of the LGBTQIA+ Community," which stipulates that "all people, particularly all students, must be protected by schools from bullying and discrimination based on their gender identity and sexual orientation. No student should experience any form of harassment or any unfair treatment while in the care of Indianapolis Public School District."
Arlington Middle School's Principal John Edge, Counselor Carole Stacker, and Title IX Coordinator Gradis did not respond to inquiries from the Blade about their handling of the bullying reports, nor did they address questions about how long they have been unable to monitor the space where Nadia was attacked, or the existence of possible plans to install an additional camera in the stairwell to better protect the students.
Clearly, Todd said, the students (including, of course, her daughter's assailants) have long known, just as the school's faculty and staff have known, that the area is unsupervised.
Today, Nadia's right arm remains in a full cast to repair hairline bone fractures sustained during the assault, and she will soon begin treatment with a counselor to work through the trauma, which has left her withdrawn and unable to return to school.
"It's heartbreaking, I look at her every day knowing that she's been stagnant right now, not moving around, not even wanting to leave the house, because she doesn't want people to ask her, 'why's your arm in a cast?'" Todd said.
"She's avoiding everybody and I don't like that. But I can't rush my baby — I have to do it on her time."
With the end of the school year approaching, "We're definitely changing schools," said Todd, whose added that her elder daughter was also bullied at Arlington. The family is now in the midst of moving out of the Indianapolis Public Schools (IPS) district, she said. Nadia "will not be returning to an IPS school."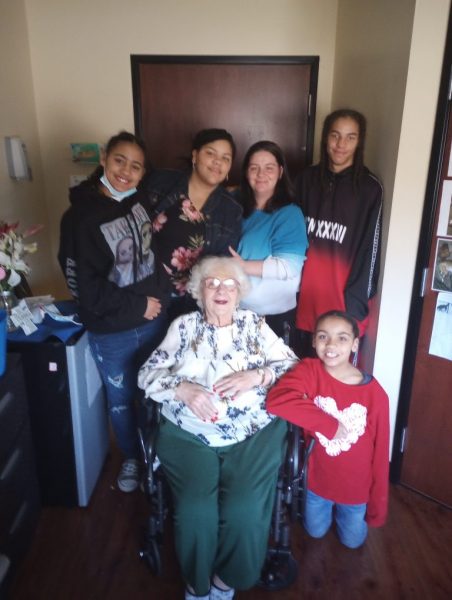 Due to her injuries, Nadia was pulled from the school sports teams where she had competed with some of the boys who for months had targeted her with homophobic verbal abuse on and off the field before attacking her in the stairwell.
"I think they were jealous, too, because my baby can catch a ball and run around," Todd said, adding, "Hopefully, by taking time and healing, she'll be able to return to sports next year."
In the meantime, it was only because she refused to back down that Todd said school officials eventually ceded her request, or demand, that Nadia be allowed to take end-of-year exams in a classroom by herself rather than with the boys who assaulted her.
Some of those attackers, the boys whom Nadia was able to name, had returned to school after serving their brief suspensions. The rest, to her knowledge, remain unpunished, despite Todd's suggestion for the administration to try identifying the other boys from surveillance footage of the top and bottom of the stairwell.
School officials did not respond to questions about whether the punishments administered to the boys who attacked Nadia were in line with those proscribed in official policy.
Even in the presence of an Indianapolis Public Schools coordinator, who was summoned for a sit-down with Todd, Nadia, and officials from Arlington a week after the attacks, Todd said the school failed to take even a modicum of accountability.
After walking them through the violent beating of her daughter, Todd said that Stacker, the school's counselor, dismissively responded, "you know how kids are, they horseplay."
Todd remembers, "I took my glasses off and I looked at her and I was like, 'really?! That's what we're doing?!'"
Stacker did not respond when asked about her remarks.
During that meeting — which remains the only communication between the Todds and the school since Nadia's assaults — Todd tried to explain that her daughter "cannot return back to the school, because if she does, she will be different. She will not be able to concentrate. She will be looking over her shoulders."
Nevertheless, and notwithstanding the severity of the physical injuries she sustained, Todd said they told her Nadia's absences would not be excused, that "every day she's [not in school] will be counted against her."
The Rainbow Youth Project joins their fight for justice and accountability
Todd said she informed an IPS school resource officer of her intentions to file charges against, at least, the attackers whom her daughter was able to identify.
He "did not take me serious at all," she said telling her, that "he's never been in this situation before."
"And I was like, well, I'm sorry about that. But I take this very seriously." she told the Blade she had responded.
With the formal complaint already filed with IPS police, even if the department continues to do nothing, the Indianapolis Metropolitan Police Department is prohibited from running parallel investigations or otherwise pursuing any law enforcement action in connection with the matter.
But a social worker on staff at the hospital had referred Nadia and Todd to the Rainbow Youth Project, which has since been providing and coordinating services for Nadia including legal counsel and mental health counseling. The Indianapolis- based national group works with LGBTQ youth under 19 and their families who are in need of assistance on a variety of fronts.
The group's founder Lance Preston told the Blade, "when you see this child" and the injuries she sustained from this group of at least five boys, "it will break your heart," he said. "She is a little girl."
Christopher Cooper, an attorney on staff at the organization who serves as its director of legal and legislative initiatives, is working with the Todds and will be representing Nadia as they explore possible avenues for action on a number of fronts.
Cooper told the Blade that among these, "of course," is the question of whether "these juveniles that did this should be charged" with a crime. "There's always a lot of consideration that goes into that simply because you're dealing with juveniles," he said.
"But these injuries were so severe, requiring two trips to the ER, that I think that that action, you know, might be warranted."
Separately he said, they may look at whether the school should have "stepped in and taken care of" the medical expenses to treat Nadia's injuries at the hospital, which instead were paid by Todd and her ACA state-sponsored health insurance plan.
"Number one for us, though, from the legal side, is policy changes — implementing policies that are enforcing the alleged anti bullying policies of the IPS. If Indiana Public Schools had an anti bullying policy as strong as it is on paper, it needs to be that strong" in enforcement and effect," Cooper stressed.
"Make sure that the school has cameras in the appropriate places because if you have more than one incident report in in one area, you might want to do something," he added.
These measures could go a long way toward helping to reduce the likelihood that other vulnerable students, including those who are LGBTQ, will not experience the same abuse to which Nadia and her older sister were subjected at Arlington, Preston noted.
Rainbow Youth Project has worked with a number of kids from that same school, he said, LGBTQ students who were subjected to verbal harassment, including within earshot of teachers who in some cases did nothing to intervene or even laughed.
Asked to respond to the statement from IPS, Cooper said, "during my 27 years of practice, I have represented young people in 57 claims against public school administrations regarding serious allegations of bullying and the response from the school district is typical."
"I have found it way too common for school systems to have a very strong anti-bullying policy on paper, but not in practice," he said, adding, "Far too often the school staff will file these incidents as 'confrontation' or 'horseplay' or even 'student conflict' rather than what it actually is – bullying."
Healing from the trauma of the bullying and physical assaults will be a process, a journey, for Nadia, but "she's a powerhouse," Preston said. "Yesterday, when I was talking with her, I told her, 'I want you to understand you got a whole army behind you now.'"
Nadia's mother, Preston said, "is relentless in her pursuit of justice for her daughter and relentless in making the school protect other kids." He added, "I wish every mom in these situations were like her."