America's Leading Gay News Source
Don Patron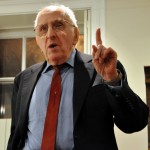 Gay civil rights pioneer Frank Kameny celebrated his 85th birthday with friends and supporters at the Artists Inn Residence on May 19.
May 21, 2010 |
Comments Off

Gertrude Stein Democratic Club to host Friday reception
May 17, 2010 |
Comments Off
© Copyright Brown, Naff, Pitts Omnimedia, Inc. 2014. All rights reserved.