Moderate senators back Pentagon's 'Don't Ask' review
Some moderate members of the Senate Armed Services Committee are getting behind the Pentagon's review of "Don't Ask, Don't Tell" without explicitly expressing support for repeal.
DC Agenda asked several senators of the committee for their thoughts on last week's hearing on the law prohibiting gays from serving openly in the U.S. military — and their positions on overturning it.
During the hearing, Defense Secretary Robert Gates unveiled plans for a Pentagon study that would examine implementation of repeal should Congress decide to overturn "Don't Ask, Don't Tell."
Gates said he supports President Obama's efforts at working to repeal the law and Chairman of the Joint Chiefs of Staff Adm. Michael Mullen said he personally believes gays should be allowed to serve openly in the U.S. military.
Sen. Mark Begich (D-Alaska) said, "the thing that stood out" during the hearing was how top military leaders "are looking at this issue."
"Obviously, Mullen said that it needs to be changed, or at least moved through, so I thought that was a very interesting statement by military command," Begich said. "That's what I'll be looking to, to see what their policy would be and what they intend to do."
Asked about his position on "Don't Ask, Don't Tell," Begich said he's waiting for the Senate hearings to finish and the Pentagon to complete its investigation.
"I think having the military step up to the plate and acknowledging that it's a policy of the past and that they are now moving forward and recommending — or potentially looking at it is probably a good move," Begich said. "But I'm leaving it to the military to help us guide us through."
Also expressing support for the review was Sen. Susan Collins (R-Maine), who said the law needs to be re-examined in light of the changes that have occurred since "Don't Ask, Don't Tell" was implemented in 1993.
"I support the review that the administration has underway in the Department of Defense," she said. "I think 'Don't Ask, Don't Tell' does need to be reconsidered in light of all the changes of the last 17 years, and I was impressed with the testimony from Adm. Mullen."
Collins recalled that Mullen said during the hearing that other NATO countries that have lifted similar bans had encountered no problems related to combat readiness or unit cohesion.
"That was useful information to get on the record, and we'll see where we go from here," Collins said.
Asked whether she would support legislation at this time that would repeal "Don't Ask, Don't Tell," Collins said, "That's not what is before us."
"Right now, what's before us now is to authorize the department to do a study of what the issues would be of changing the policy, and I support that, and that's what the president has proposed, so we need to see," she said. "I obviously think that the review is needed and that the policy needs to be reconsidered."
Sen. Jim Webb (D-Va.) said Mullen and Gates "came forward with a very reasoned approach" to the ban on open service.
"They were careful in terms of how they laid it out and I think it's absolutely the right way to go," Webb said.
Asked whether he was ready to support repeal, Webb said, "I think everybody needs to let the process work, which is the commitment that Secretary Gates and Adm. Mullen made."
Webb said he's planning to be engaged in the updated analysis from the RAND Corp. on gays serving in the military, which Gates ordered as part of the Pentagon review. The senator added that, "it's very important" as part of the review "to listen to the active duty military and to evaluate what they're saying."
While not expressing commitment for outright repeal, both Collins and Begich were more inclined to support a moratorium on "Don't Ask, Don't Tell" if it came before them.
Senate Armed Services Committee Chair Carl Levin (D-Mich.) told reporters following the hearing that he was considering a moratorium as legislative action on the issue this year, although he said he's not ruling out any option.
Collins said she'd "have to see what specific recommendations the administration makes, the Pentagon makes," but added, "putting on some sort of moratorium on cases where, for example, a third party reports — it might well make sense."
Asked whether he would support a moratorium, Begich said, "I think, especially if they're reviewing it, they should not take any negative actions against individuals until they review this policy and what they're going to do and how to implement it."
Webb reiterated his support for the Pentagon review of "Don't Ask, Don't Tell" when asked if he would favor a moratorium at this time.
"My personal belief is that people over here [in Congress] need to take the lead of the Department of Defense on this," Webb said. "They've been very careful in terms of laying the way they should be analyzing it."
One senator who wouldn't offer his thoughts on "Don't Ask, Don't Tell" when questioned by DC Agenda was Sen. Ben Nelson (D-Neb.).
Asked whether he could answer questions on the issue, Nelson declined and said he had to make it to another engagement, adding, "I don't have anything to say on it anyway; we haven't had our hearings."
Florida House committee passes "Don't Say Gay" bill
"LGBTQ people are your neighbors, family members, and friends. We are a normal, healthy part of society and we will not be erased"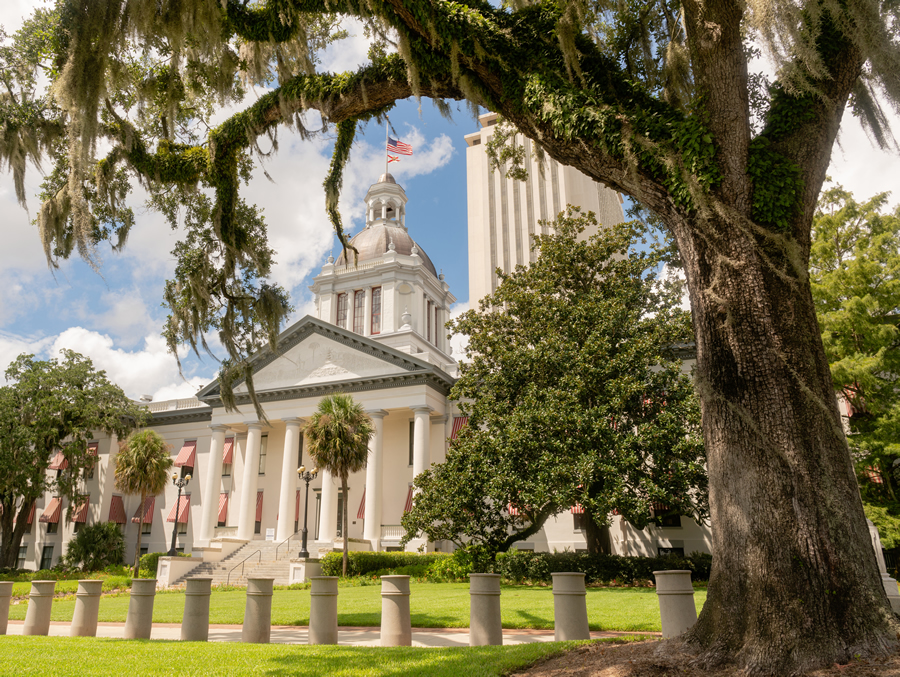 TALLAHASSEE – A Republican majority Florida House Education & Employment Committee passed HB 1557, the Parental Rights in Education bill, colloquially referred to as the "Don't Say Gay" bill advancing the measure to the full House.
HB 1557 and its companion Senate bill SB 1834, would ban classroom discussions about sexual orientation and gender identity in schools, erasing LGBTQ identity, history, and culture — as well as LGBTQ students themselves.
The bill also has provisions that appear to undermine LGBTQ support in schools and include vague parental notification requirements which could effectively "out" LGBTQ-identifying students to their parents without their consent.
"The Trevor Project's research has found that LGBTQ youth who learned about LGBTQ issues or people in classes at school had 23% lower odds of reporting a suicide attempt in the past year. This bill will erase young LGBTQ students across Florida, forcing many back into the closet by policing their identity and silencing important discussions about the issues they face," said Sam Ames, Director of Advocacy and Government Affairs at The Trevor Project. "LGBTQ students deserve their history and experiences to be reflected in their education, just like their peers."
In an email to the Blade, Brandon J. Wolf, the Press Secretary for Equality Florida noted; "Governor DeSantis' march toward his own personal surveillance state continues. Today, the Don't Say Gay bill, a piece of legislation to erase discussion of LGBTQ people from schools in Florida, passed its first committee and became another component of an agenda designed to police us in our classrooms, doctor's offices, and workplaces. Make no mistake — LGBTQ people are your neighbors, family members, and friends. We are a normal, healthy part of society and we will not be erased."
This will kill kids, @RonDeSantisFL. You are purposefully making your state a harder place for LGBTQ kids to survive in. In a national survey (@TrevorProject), 42% of LGBTQ youth seriously considered attempting suicide last year. Now they can't talk to their teachers? https://t.co/VtfFLPlsn3

— Chasten Buttigieg (@Chasten) January 20, 2022
The Trevor Project's 2021 National Survey on LGBTQ Youth Mental Health found that more than 42% of LGBTQ youth seriously considered attempting suicide in the past year, including more than half of transgender and nonbinary youth.
According to a recent poll conducted by Morning Consult on behalf of The Trevor Project, 85% of transgender and nonbinary youth — and two-thirds of all LGBTQ youth (66%) — say recent debates about state laws restricting the rights of transgender people have negatively impacted their mental health.
When asked about proposed legislation that would require schools to tell a student's parent or guardian if they request to use a different name/pronoun or if they identify as LGBTQ at school, 56% of transgender and nonbinary youth said it made them feel angry, 47% felt nervous and/or scared, 45% felt stressed, and more than 1 in 3 felt sad.
If you or someone you know needs help or support, The Trevor Project's trained crisis counselors are available 24/7 at 1-866-488-7386, via chat at TheTrevorProject.org/Get-Help, or by texting START to 678678.
California mom claims school manipulated child into changing gender identity
Jessica Konen gave the school permission to use the boy's name for attendance and tried to be supportive but noted it was difficult for her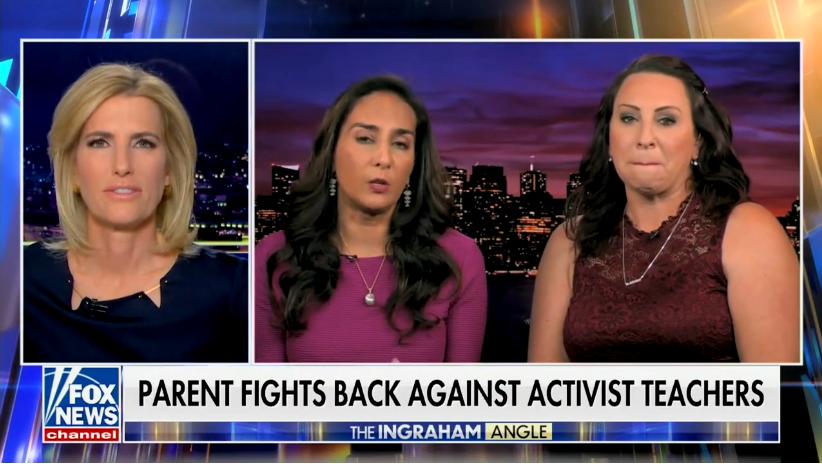 A Northern California mother is claiming teachers in a small school district in the state manipulated her daughter into changing her gender identity and name in a legal claim. 
The claim, filed by the ultra-conservative Center for American Liberty on behalf of the mother, alleged "extreme and outrageous conduct" by the Spreckels Union School District, leading Jessica Konen's 11-year-old daughter to change her gender identity and drive a wedge between them.
Specifically, the claim, a precursor to a lawsuit, names two teachers – Lori Caldera and Kelly Baraki – at Buena Vista Middle who, in addition to teaching, ran the school's Equality Club, later known as UBU (You Be You). Buena Vista is a part of the district.
It comes after Abigail Shrier, the author of a book widely criticized as anti-trans, quoted what the two educators said last year at the California Teachers Association's annual LGBTQ+ Issues Conference in a piece headlined "How Activist Teachers Recruit Kids." Caldera and Baraki spoke about the difficulty of running a Gay-Straight Alliance (GSA) in a socially conservative community.
After the article was published, the teachers were put on administrative leave, and the district hired a law firm to investigate, which is ongoing. The UBU club was suspended.
Spreckels is a town of about 400 people in the agricultural Salinas Valley, approximately 90 miles south of San Francisco.
According to the complaint, Konen's daughter began attending Equality Club meetings after being invited by a friend when she started sixth grade at Buena Vista. After attending one session, she decided it wasn't for her until Caldiera convinced her to come back. At the gatherings, Caldera and Baraki held LGBTQ-centered discussions and introduced students to different gender identities and sexualities.
During her time in the club, Konen's daughter began exploring her own gender identity and sexuality, choosing to wear more masuline clothes. At some point, she decided to change her name and pronouns, which she has since changed back to her original name and pronouns.
Konen said she was aware her daughter was bisexual but did not know she began using a male name and gender pronouns until she was called into the school when her daughter was in seventh grade. The meeting caught both Konen and her daughter by surprise – Konen's daughter had said she wanted to notify her mother, but she did not know the meeting was that day.
Konen gave the school permission to use the boy's name for attendance and tried to be supportive but noted it was difficult for her.
However, when Shrier's article was published and circulated around the small town, everything changed. At this time, Konen's daughter was again using a female name and pronouns.
In the leaked recording from the LGBTQ conference, Caldera and Baraki were discussing how they kept meetings private, among other things.
"When we were doing our virtual learning — we totally stalked what they were doing on Google, when they weren't doing school work," Baraki said. "One of them was googling 'Trans Day of Visibility.' And we're like, 'Check.' We're going to invite that kid when we get back on campus."
However, Caldera told the San Francisco Chronicle that the quotes were either taken out of context or misrepresented. According to Caldera, the stalking comment was a joke. She also defended their work, saying students lead the conversation and they provide honest and fair answers to their questions.
In addition, a spokesperson for the California Teachers Association criticized the group bringing the lawsuit forward, according to the Associated Press: "We are concerned about a political climate right now in which outside political forces fuel chaos and misinformation and seek to divide parents, educators and school communities for their own political gain, which is evident in this complaint. The Center for American Liberty is concerned with pushing its own political agenda through litigation and has filed multiple lawsuits against various school districts and communities."
GOP majority city council to repeal LGBTQ+ law in Pennsylvania
"I don't know of any reasons for repealing it other than a political move […] This issue should not be politicized"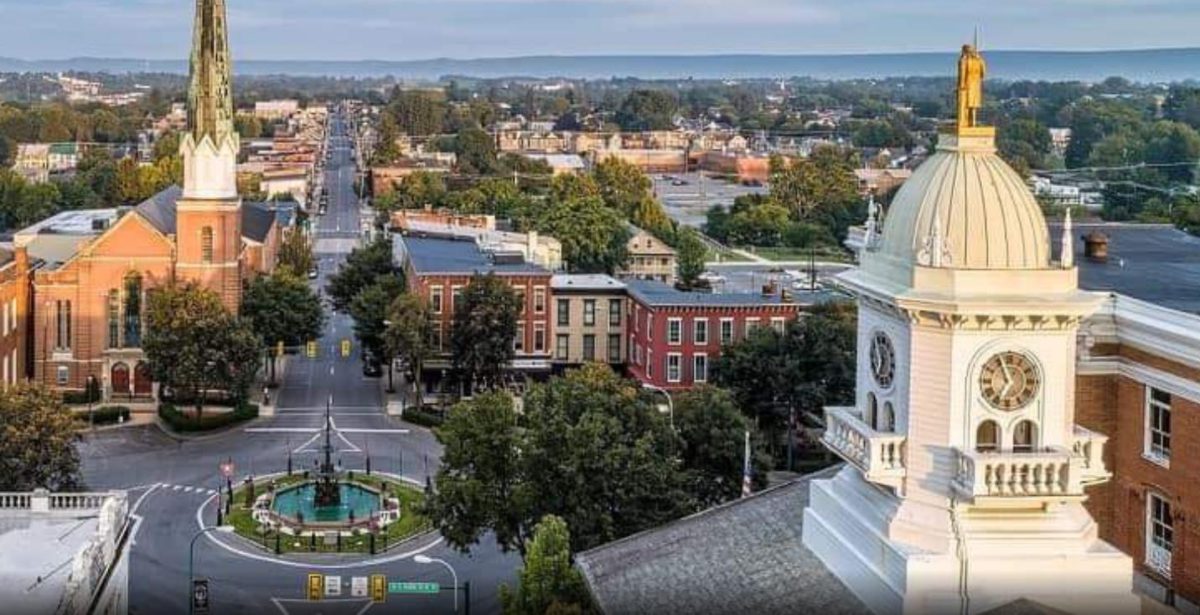 The council of this central Pennsylvania borough (town) will meet on Monday, January 24 for a likely vote to repeal an ordinance passed this last October that safeguards residents against discrimination based on their sexual orientation, ethnicity or gender identity.
Opposition to the ordinance is led by newly installed borough council president Allen Coffman, a Republican. In an interview with media outlet Penn Live Saturday, Coffman said, "All of us that ran in this election to be on council we think we got a mandate from the people," he said. "People we talked to when we were campaigning did not like this ordinance at all. I don't know what the vote will be, but I have a pretty good idea."
The political makeup of the council changed with the November municipal election, which ushered in a 7-3 Republican majority.
The ordinance, which extends protections against discrimination to gay, transgender or genderqueer people in employment, housing and public accommodations, was passed in October by the then-Democratic majority council, Penn Live reported.
"I don't know of any reasons for repealing it other than a political move," said Alice Elia, a Democrat and the former Chambersburg borough council president. "This issue should not be politicized. It's an issue of justice and having equal protection for everybody in our community. It shouldn't be a political or a Democratic or Republican issue. This should be something we are all concerned about."
Coffman told Penn Live that the ordinance serves no purpose and is redundant. He points out that Pennsylvania's Human Relations Commission handles discrimination complaints from residents across the state.
"There are no penalties, no fines," he said. "There's nothing that the ordinance can make someone do. The most they can hope for is that the committee request the two parties to sit down with a counselor or mediator and talk about it. Quite frankly there is nothing that compels them to. There's no teeth in this."
Penn Live's Ivey DeJesus noted if Chambersburg succeeds in repealing the ordinance, it would mark the first time an LGBTQ inclusive law is revoked in Pennsylvania. To date, 70 municipalities have ratified such ordinances.
The Commonwealth of Pennsylvania is one of the 27 states in the nation that have no explicit statewide laws protecting people from discrimination on the basis of sexual orientation or gender identity in employment, housing and public accommodations.
Central Pa. borough poised to become first to repeal LGBTQ protections https://t.co/ZFpDOfRivw

— PennLive.com (@PennLive) January 22, 2022