Wone's widow takes the stand
Trial begins with wife's testimony, chilling 911 tape
The wife of slain attorney Robert Wone testified this week about her husband's friendship with three gay men charged with obstructing a police investigation into his murder.
Katherine Wone, who became the government's first witness Monday in a complex and long-awaited trial, said the couple gave money to a Virginia gay group that Joseph Price, one of the defendants, once chaired.
Price, 39, his domestic partner, Victor Zaborsky, 44, and the couple's housemate, Dylan Ward, 39, are charged with obstruction of justice, conspiracy to obstruct justice and evidence tampering in connection with Wone's August 2006 stabbing death in their Dupont Circle area townhouse. No one has been charged with the murder.
If convicted on all three counts, the defendants face a possible maximum sentence of 38 years in prison.
In testimony divided across two days, Katherine Wone said her husband, who became friends with Price during their days as students together at Virginia's College of William & Mary, arranged to spend the night at the men's house on Aug. 2, 2006.
She said he planned to work late at his job in D.C. as general counsel for Radio Free Asia and decided not to drive home that night to the couple's house in Oakton, Va.
"Do you remember Robert saying he and Joe were good friends?" defense attorney Bernard Grimm asked Katherine Wone during cross-examination.
"Yes," she said.
"Did you ever see a crossed word between Joe and Robert?" Grimm asked.
"No," she replied.
In response to questions from Grimm, Katherine Wone said her husband was aware that Price was involved with Equality Virginia, a statewide gay civil rights group, and that he supported the cause of equal rights for "all people."
She told of how she and Robert Wone accepted an invitation from Price to attend an Equality Virginia fundraising dinner in Richmond one year before the murder. And she confirmed that a photo of the Wones and Price that Grimm showed her on the witness stand was taken at the dinner.
The three defendants have said through their lawyers that an intruder killed Robert Wone after entering their house from a rear door while the men slept in their bedrooms. Each of their attorneys stressed during opening arguments that their clients' friendship with Wone demonstrated they had no motive to harm him and that the government had failed to find a motive for the murder.
But Assistant U.S. Attorney Glenn Kirschner, the lead prosecutor, noted in his opening argument that the men tampered with the crime scene and repeatedly misled police and homicide detectives investigating the murder. He said the defendants know — but refuse to disclose — the identity of the person or people who fatally stabbed Wone in the chest.
Among other things, Kirschner noted that paramedics and crime scene investigators found almost no blood on Wone's body or the bed where he was found with three large stab wounds. There were no signs of a struggle, no defensive wounds on his arms, no signs of forced entry into the house, and nothing was disturbed or taken from the house, Kirschner said.
All of this, he said, was evidence of crime scene tampering and completely dispelled the defendants' claim that an intruder killed Wone.
Defense attorneys representing the three gay men countered that the evidence doesn't support any of the government's allegations, including an assertion that more blood should have been found on the scene.
They planned to call an expert witness, a cardiac surgeon, who is expected to testify that the single stab wound piercing Wone's heart would have killed him within five seconds, shutting down the heart's ability to pump blood. A stopped heart, rather than a sinister plot postulated by the government, was the reason little or no blood was seen, defense attorneys said.
From the moment homicide detectives arrived at the house to investigate the murder, they became "marred and infatuated in a theory based on ignorance," prompting them to suspect the men were involved in the murder, said Grimm, who is Price's attorney.
"Why is a straight man coming to the house of a gay man," Grimm quoted a detective as saying while interviewing the defendants.
Grimm and David Schertler, Ward's attorney, said in their opening arguments that the three defendants' sexual orientation and their three-way relationship played a role in shaping police and prosecutor assumptions that they, rather than an intruder, were involved in the murder.
Kirschner challenged that assertion, however, saying investigators have linked the men to a conspiracy to obstruct the investigation based on a vast array of crime scene findings.
"This case is not about sexual orientation," he told D.C. Superior Court Judge Lynn Leibovitz, who is poised to decide the men's fate after the defendants opted to forego a jury trial.
"This case is not about the personal relationship of these three. There is nothing negative that can be inferred due to the sexual orientation or lifestyle choices of these men," he said.
But he noted that Price, Zaborsky and Ward "had powerful bonds among them," which amounted to a "tight knit family" that is protecting its members from the harm that would come to them "if the truth came out."
911 tape stirs courtroom
Katherine Wone's calm testimony was offset Tuesday afternoon when prosecutors played a dramatic audio tape of Zaborsky's 911 call reporting that Wone had been stabbed in his house.
On the recording, which lasts about 12 minutes, a near hysterical Zaborsky is heard making a desperate plea for help. He tells the 911 operator that a male friend visiting the house "is not conscious" after being stabbed.
When the operator asked him who stabbed the person, Zaborsky replied, "I don't know who stabbed him. We don't know how they got in. The person has one of our knives. … I'm afraid to go downstairs."
The operator then urged Zaborsky to use a towel to stop the bleeding by pressing it firmly on the stab wound. He replied that his housemate, meaning Price, was already doing that in the guest bedroom where the stabbing victim was staying.
In a development that prosecutors have called highly significant, Zaborsky is heard on the tape asking the operator, "What time is it?" The operator, sounding surprised, repeated the question before responding, "11:54."
One day earlier, in his opening argument, prosecutor Kirschner said that Zaborsky's question about the time was among the indicators that he participated in a conspiracy to conceal from investigators what really happened during Wone's brief stay at the men's house.
Investigators believe Wone arrived at the house shortly after 10:30 p.m. Kirschner followed up on the chronology of the incident when he next called as witnesses William and Claudia Thomas, a married couple who live in the townhouse adjoining the defendants' house at 1509 Swann St., N.W.
William Thomas testified that he heard a scream coming from the defendants' house through a wall shared by the two houses on the night of the murder. He said he did not check the time when he heard the scream, but said he remembered hearing his wife watching the 11 p.m. news on Channel 7. His wife backed up that account during her own testimony.
Based on that account, police and prosecutors have said between 12 and 49 minutes elapsed from the time of the scream and the time Zaborsky called 911 at 11:49 p.m.
Investigators have said the scream could have marked the time Wone was stabbed. A delay of even 12 minutes in making the 911 call could have been used to clean the crime scene and hide or discard other evidence linked to the murder.
The Thomas' testimony was followed by testimony from Jeff Baker, one of the first of the paramedics to arrive at the house in response to the 911 call.
Baker said the first of several highly unusual murder scene observations he made came during his encounter with Ward, who was standing at the top of the second floor staircase when Baker approach the room where Wone's body was found. He noted that when he asked 
Ward what happened, Ward ignored him and retreated into his bedroom.
Upon entering the room where Wone was lying lifeless on a pull-out sofa bed, Baker said, he was startled at what he saw. Wone was lying "flat on his back" with three stab wounds to his chest with almost no blood on his body or on the bed, he said.
This was highly unusual for a stabbing, Baker said, based on his experience in responding to hundreds of stabbings during his 14 years as a paramedic.
He said Price was sitting on the bed next to Wone's lifeless body. There was no towel on Wone's wounds and Price's hands had no signs of blood, which would be expected if he had been holding the towel on Wone's chest.
Baker said he later observed a light streak of blood on Wone's abdomen that appeared as if it had been "wiped."
Kirschner said in his opening argument that investigators found the towel in the room, but it had only a small amount of blood on it. He noted that Price told police he found one of the knives from the men's kitchen in the room where Wone was stabbed.
Authorities later reported that cotton fibers found on the knife indicated that blood had been taken from Wone's wounds and wiped onto the knife with a towel to make it look like the murder weapon. Although fibers found on the knife matched that of a towel, no fibers were found that matched the shirt Wone wore and which had been pierced by the knife used to kill him, Kirschner said in his opening argument.
Police evidence experts and findings from an autopsy on Wone also showed the blood on the knife covered the entire blade, even though the depth of the wounds on Wone's chest indicated that blood would not have covered the full length of the blade, Kirschner said.
Kirschner has said this was further evidence that the men tampered with the crime scene to mislead police. He noted that a cutlery set found in Ward's bedroom had one knife missing. When investigators obtained a duplicate knife from the manufacturer, they found it matched the size and depth of Wone's wounds better than the bloody knife found at the scene, further suggesting that someone other than an intruder and someone known to the defendants was responsible for the murder.
Defense attorneys disputed these assertions in their opening arguments, saying their own expert witnesses would testify that the cotton fibers on the knife could not be accurately linked to either the towel or Wone's shirt. Instead, they said the fibers are found in the ambient air and on all objects and were meaningless as evidence in a stabbing.
What really happened, Schertler said in his opening argument, is that the defendants are telling the truth in saying they were not involved in the murder and that an intruder killed Robert Wone.
D.C. attorney Dale Edwin Sanders, who practices criminal law and is not associated with the case, said the part of the government's case that appears the strongest is its assertion that no evidence exists to show an intruder entered the house to kill Wone. He noted that in cases based on circumstantial evidence, sometimes "missing" evidence becomes the key to the case.
"It's largely a circumstantial case," he said. "There's no smoking gun, but the government has presented a neatly interwoven mosaic of 100 pieces of evidence that all fit together."
Other observers at the trial said the defense was ready to discredit or downplay the government's evidence with the aim of establishing enough doubt that Leibovitz would have to find the men not guilty.
Attorneys on both sides have predicted the trial would last about five weeks.
100th anniversary celebration of Dupont Circle fountain set for May 17
GWU student creates tribute video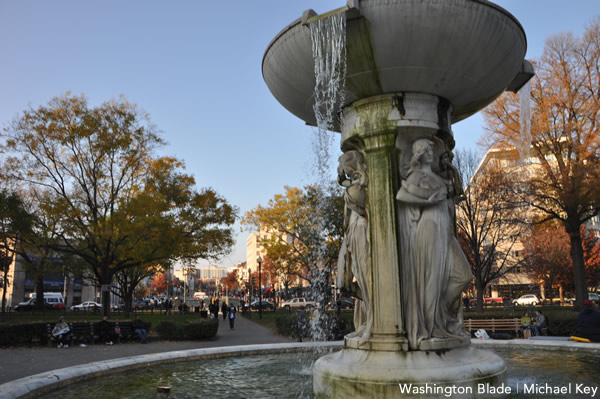 LGBTQ residents and longtime visitors to D.C.'s Dupont Circle neighborhood are expected to be among the participants in the 100th anniversary celebration of the installation of the Dupont Circle fountain scheduled to be held at the circle on Monday, May 17.
Aaron DeNu, president of Dupont Festival, a nonprofit arts and cultural programming group that's organizing the celebration, says it will take place from noon to at least sunset inside Dupont Circle.
The celebration will take place one week after the May 10 release of a YouTube video, "How Dupont Circle Evolved as a Hub for LGBTQ+ Life in the District," produced by George Washington University student Dante Schulz. Schulz is the video editor for the G.W. student newspaper The Hatchet.
Among those appearing in the documentary video are veteran LGBTQ rights activists Deacon Maccubbin and his husband Jim Bennett, who owned and operated the Dupont Circle LGBTQ bookstore Lambda Rising beginning in the 1970s, which is credited with contributing to Dupont Circle's reputation as the epicenter of D.C.'s LGBTQ community for many years.
Also appearing in the video is longtime D.C. gay activist and Dupont Circle area resident Craig Howell, a former president of the Gay and Lesbian Activists Alliance.
"At this point in time due to COVID restrictions we're not going to be doing any particular formal gathering of folks," DeNu told the Washington Blade in describing the May 17 celebration. "But we'll have a soundtrack that's playing throughout the day from that original ceremony – the same songs they used in the original dedication a hundred years ago," he said.
DeNu said the event will also feature "historic imagery" related to Dupont Circle and the people who have gathered there over the years.
"So, we're really just inviting people to come and have lunch, stop by the park after work, and just stop and reflect on 100 years of Dupont Circle fountain, take a look at the imagery and see some old friends and hopefully stop by and see the Dupont businesses that are around the area," DeNu said.
The LGBTQ video produced by Dante Schultz can be accessed here.
Va. GOP governor nominee opposes transgender-inclusive youth sports
Glenn Youngkin made comment to Arlington voters in March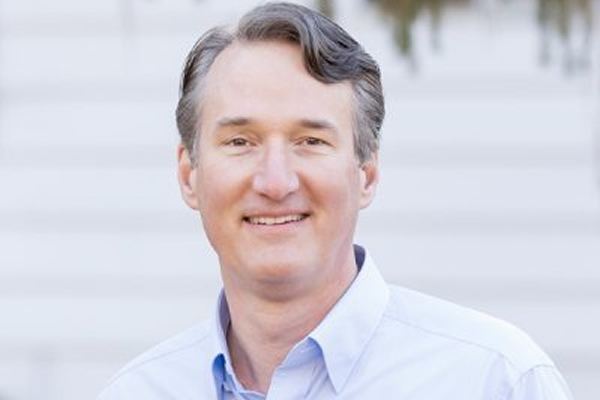 The Republican gubernatorial candidate to succeed Virginia Gov. Ralph Northam has said he does not support allowing transgender children to play on sports teams that are consistent with their gender identity.
"Biological males should not be allowed to play sports in girls sports," Glenn Youngkin said during a meeting with a group of voters in Arlington on March 25, according to the Washington Examiner. "It's just not fair."
The Washington Blade has reached out to Youngkin's campaign for comment.
Youngkin, the former co-CEO of the Carlyle Group, on Saturday defeated Pete Snyder, former House of Delegates Speaker Kirk Cox (R-Colonial Heights), state Sen. Amanda Chase (R-Chesterfield County), Peter Doran, Sergio de la Peña and Octavia Johnson in the Republican Party of Virginia's nominating convention. Virginia Republicans nominated Winsome Sears and Jason Miyares as their candidates for lieutenant governor and attorney general respectively.
The Democratic Party of Virginia will hold its primary on June 8. Former Gov. Terry McAuliffe is widely expected to win the vote, and run against Youngkin in the general election.
Trans woman sues D.C. Jail for placing her in men's unit
Lawsuit charges city with exposing inmates to 'risk of sexual violence'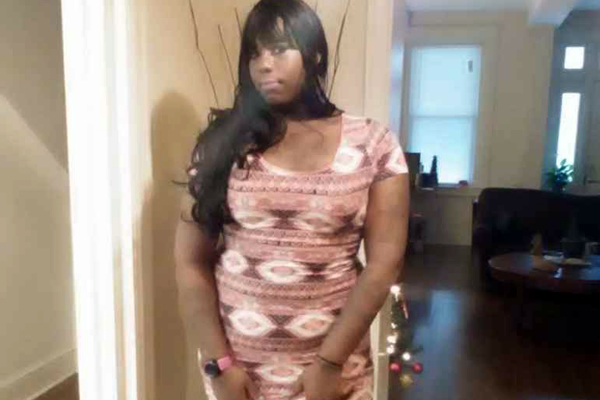 The American Civil Liberties Union of D.C. and the D.C. Public Defender Service filed a class action lawsuit on May 11 on behalf of a transgender woman being held in the D.C. Jail on grounds that the city violated its own Human Rights Act and the woman's constitutional rights by placing her in the men's housing facility at the jail.
The lawsuit charges that D.C. Department of Corrections officials violated local and federal law by placing D.C. resident Sunday Hinton in the men's unit at the D.C. Jail against her wishes without following a longstanding DOC policy of bringing the decision of where she should be placed before the DOC's Transgender Housing Committee.
The committee, which includes members of the public, including transgender members, makes recommendations on whether a transgender inmate should be placed in either the men's or the women's housing unit based on their gender identity along with other considerations, including whether a trans inmate's safety could be at risk. Under the policy, DOC officials must give strong consideration to the recommendations of the committee.
The lawsuit, which was filed in U.S. District Court for the District of Columbia, says the committee has not met or acted on any trans-related jail housing matter since January 2020.
It says Hinton was taken to the D.C. Jail on April 26 after a judge ordered her held following an arrest for an alleged unarmed burglary in which she attempted to take $20.
It notes that the Department of Corrections has a "default" policy of placing transgender inmates in either the male or female housing unit at the D.C. Jail and other city detention holding facilities based on the inmate's "anatomy." If a female transgender inmate is anatomically male, the inmate – barring other mitigating circumstances – is placed in the male housing facility under the default policy. Similarly, a male transgender inmate who is anatomically female is placed by default in the women's housing unit under the DOC policy.
"DOC's policy of focusing on anatomy rather than gender identity is both discriminatory and dangerous," the ACLU says in a statement released on the day it filed the lawsuit on Hinton's behalf. "It forces trans individuals, particularly trans women, to choose between a heightened risk of sexual violence and a near-certain mental health crisis," ACLU attorney Megan Yan said in the statement.
Yan was referring to yet another DOC policy that sometimes gives a transgender inmate placed in a housing unit contrary to their gender identity the option of being placed in "protective custody," which the lawsuit calls another name for solitary confinement. The ACLU and the Public Defender Service have said solitary confinement in prisons is known to result in serious psychological harm to inmates placed in such confinement.
"Because DOC's unconstitutional policy exposes every transgender individual in its custody to discrimination, degradation, and risk of sexual violence, Ms. Hinton seeks, on behalf of a class of similarly situated individuals, a court order that strikes down DOC's unlawful focus on anatomy as the touchstone for its housing decisions regarding transgender individuals," the lawsuit states.
It further calls on the DOC to use "gender identity, not anatomy, as the default basis for housing assignments" for transgender inmates and to provide all trans individuals a prompt hearing by the DOC Transgender Housing Committee.
It calls for the DOC to be required to implement the recommendations of the Housing Committee "so that each person is housed as safely as possible and without discrimination."
In addition to the lawsuit, Hinton's attorneys filed an application for a temporary restraining order to immediately require the DOC to transfer Hinton to the D.C. Jail's women's housing facility. The attorneys also filed a motion for a preliminary injunction to stop the DOC from using a transgender person's anatomy as the default or sole criteria in making housing assignments at the jail.
In response to a request from the Washington Blade, DOC spokesperson Dr. Keena Blackmon sent the Blade a DOC statement responding to the lawsuit.
"The Department of Corrections is dedicated to the safety and security of all residents in its care and custody," the statement says. "DOC is committed to following its policies and procedures relating to housing transgender residents," it says. "Ms. Hinton recently arrived in DOC custody and, per the agency's COVID-19 protocols, was placed into single-occupancy quarantine for 14 days."
The statement adds, "Once that quarantine ends, Ms. Hinton will go before the Transgender Housing Committee to determine her housing based on safety needs, housing availability, and gender identity. D.C. DOC is sensitive to Ms. Hinton's concerns and will continue to ensure that its residents' needs are met."
DOC spokesperson Blackmon didn't immediately respond to a follow-up question from the Blade asking why the Transgender Housing Committee has not met for over a year, which the ACLU has said resulted in all transgender female inmates being placed in the male housing facility.
Blackmon also couldn't immediately be reached for a second follow-up question asking for DOC's response to the lawsuit's claim that DOC officials told Hinton's lawyers that she was being placed in the men's housing facility because she was anatomically male.
The lawsuit says the DOC default policy of placing Hinton in the jail's male housing unit violates the D.C. Human Rights Act, which bans discrimination based on gender identity. The act has been interpreted to mean private businesses or the city government cannot prevent a transgender person from using facilities such as bathrooms or locker rooms that are in accordance with their gender identity.
D.C. Superior Court records show that Hinton has been arrested a total of 24 times in D.C. between 2006 and 2018. All except three of those arrests are listed as misdemeanor offenses, with just three listed as alleged felony offenses. One of the arrests is listed as a traffic offense.
In nearly all of the prior arrests, the court records identify Hinton by her birth first name, with her last name of Hinton used in all of the arrest records.
The burglary offense for which Hinton was charged on April 26 of this year and for which she is currently being held the D.C. Jail would  normally not result in a defendant being held in jail while awaiting trial. The fact that Hinton is being held rather than released pending trial suggests her prior arrest record may have prompted a judge to order her incarceration.
ACLU attorney Yan, who is among the attorneys representing Hinton in the lawsuit, said Hinton's prior arrest record should not be a factor in the lawsuit.
"We don't think any of the underlying things are relevant to her claim in this lawsuit, which is based on her identity and the fact that her constitutional and statutory rights to be free from discrimination are being violated," Yan said. "At the end of the day, Sunday is a transgender woman and she's a woman and she deserves to be held according to her gender identity as she desires."