Murphy amendment certified for House consideration
The House Rules Committee late Wednesday found in order an amendment to repeal "Don't Ask, Don't Tell," allowing for a vote on the measure when lawmakers take up major defense budget legislation.
Lawmakers on the panel approved the amendment, introduced by Rep. Patrick Murphy (D-Pa.), by voice vote as part of a rule governing debate for the fiscal year 2011 defense authorization bill.
The Rules Committee is charged with determining what rule governs the debate on legislation that comes to the House floor, including the length of time for discussion and whether certain amendments will be allowed.
The committee's certification of Murphy's amendment means the measure will be able to come to the floor when lawmakers take up the defense budget legislation, which is scheduled to happen either Thursday or Friday.
The rule allows for 10 minutes of debate on the Murphy amendment before House lawmakers take an up-or-down vote on the measure.
In testimony before the committee, Murphy urged lawmakers to find his amendment in order so that Congress could move forward with doing away with "Don't Ask, Don't Tell."
Murphy brought particular attention to the case of former Army Sergeant Darren Manzella, a gay soldier who served in Iraq war and was discharged in 2008 after he came out to his comrades and talked about his story on CBS' 60 Minutes.
"I'm here today for Darren and for the 13,500 brave servicemen and women kicked out of the military simply because they are gay," Murphy said. "The arguments in support of this policy are weak and outdated, and the time to repeal this policy is now."
Murphy said the U.S. military is "stretched thin" and it makes no sense to "kick out people who want to serve — who are willing to serve and die for their country."
Following Murphy's remarks, Rep. Jared Polis (D-Colo.), a gay lawmaker and member of the Rules Committee, choked back on tears as he expressed appreciation to Murphy for championing the issue to end what he called one of the last "bastions of discrimination."
After he left the witness stand, Murphy embraced Polis briefly before leaving the committee room.
Murphy told the Blade he feels "very good" as the votes approach both the House floor and the Senate Armed Services Committee later this week.
"I think I'm confident of the votes in the House and also in the Senate Armed Services Committee," Murphy said. "And I think it's good for national security, and for the American taxpayer, not to waste our money."
Polis told the Blade he was similarly hopeful about the passage of Murphy's amendment, which he said would allow "the military to end the ['Don't Ask, Don't Tell'] policy, which is the stated intention of the commander-in-chief."
"I'm optimistic that we'll be passing it on the floor of the House [Thursday]," he said.
A Democratic leadership aide, who spoke on the condition of anonymity, said the defense authorization bill could come up for consideration on Thursday, but may be pushed back for consideration of jobs legislation.
"Consideration of the defense authorization is still expected to start [Thursday], but it is possible that the ["Don't Ask, Don't Tell"] amendment from Rep. Murphy could be pushed into Friday," the aide said.
The aide said the delay will "allow additional time for the whip effort" and supporters of repeal in the House "continue to be very optimistic on the amendment's chances."
While certifying Murphy's amendment, the committee blocked consideration of a substitute amendment by a vote of 3-8 that would have revised the terms of reference for the Pentagon study on "Don't Ask, Don't Tell" and require that it be delivered to Congress well as the military service chiefs. 
The amendment was offered by Rep. Buck McKeon (R-Calif.), ranking Republican of the House Armed Services Committee.
In testimony before the committee, McKeon said his amendment would have mandated the Pentagon examine what impact repeal would have on the Defense of Marriage Act as well as readiness and unit cohesion.
In a possible preview of what will happen with the Murphy amendment when it reaches the House floor, lawmakers on the panel were split on the issue of "Don't Ask, Don't Tell."
Some members of the Rules Committee expressed support for moving legislatively to end "Don't Ask, Don't Tell" at this time while others said they wanted to hold off until the Pentagon completes its review.
McKeon said in testimony he was among those wanting to wait until the Defense Department working group completes its work.
"We don't know what effect this would have on recruitment, retention and morale," he said. "Not making Mr. Murphy's amendment in order would be keeping the faith with the two-and-a-half million men and women in uniform … in saying that their voices do count."
McKeon said he received letters this week from the service chiefs of Army, Navy, Air Force and Marine Corps asking Congress to hold off on repeal until the Pentagon study is complete.
Earlier in the day, Sen. John McCain (R-Ariz.), an opponent of repeal, also made public four letters from the service chiefs asking Congress to refrain from taking action at this time.
In one of the letters to McCain, Air Force Chief of Staff Gen. Norton Schwartz said Congress should wait for the study to be complete "as a matter of keeping faith with those currently serving in the armed forces."
"To do otherwise, in my view, would be presumptive and would reflect an intent to act before all relevant factors are assessed, digested and understood," Schwartz said.
But in a response to these letters, former Chairman of the Joint Chiefs of Staff Gen. John Shalikashvili wrote in a letter made public later in the day that Congress should act on the pending legislation.
"While I fully agree that Congress should take no action that usurps the Pentagon's evaluation process and recommendations, there is nothing in those letters that gives Congress any reason to delay enacting the legislative compromise that was proposed this week," Shalikashvili said.
Also speaking out during the hearing in opposition to repeal of "Don't Ask, Don't Tell" repeal at this time was Rep. David Dreier (R-Calif.).
Dreier, who supported "Don't Ask, Don't Tell" when it was enacted in 1993, said he would be inclined to support repeal of the law but only after the Pentagon has time to complete its study.
"I wonder why it is that we need to have this vote at this moment," he said. "We are just a few months away from getting a report that I suspect will allow for the opportunity to ensure that people aren't thrown of the military who want to have a chance to serve their country."
House Armed Services Committee Chairman Ike Skelton (D-Mo.) also didn't speak favorably about a vote on "Don't Ask, Don't Tell," although his opposition wasn't as strong as other opponents of repeal during the committee discussion.
Skelton recalled the April 30 letter in which Defense Secretary Robert Gates said he would "strongly oppose" legislative action at this time. Skelton also emphasized the importance of the study as a way to inform how to move forward on the issue, saying it's "not a rubber stamp."
But Alcee Hastings (D-Fla.), a strong supporter of repeal, was particularly passionate about Congress moving to address "Don't Ask, Don't Tell" immediately.
"What we've failed to mention is that 14,000 people in this 17-year period of time have been put out of the military," he said. "Some of them were people that had specialties that are hard to replace."
Hastings said he knows of at least 16 people who were discharged under "Don't Ask, Don't Tell" that specialized in Arabic translation.
Also in support of Congress moving now to address the issue was Rep. Jim McGovern (D-Mass.), who said a study on "Don't Ask, Don't Tell" wasn't necessary for Congress to know that it should act against discrimination.
"To me, it just comes down to this simple view that I have, which is an important view, and that is prejudice and bigotry are wrong, whether it is in the workplace or in the armed forces," he said.
Meet 4 candidates vying for 2 Rehoboth commissioner seats
Clear Space Theatre permit flap roils race
Four candidates are competing for two seats for City Commissioner in the Aug. 14 City of Rehoboth Beach election. The Blade interviewed each; below are their remarks and a preview of the key issues in the race.
Incumbent Richard Byrne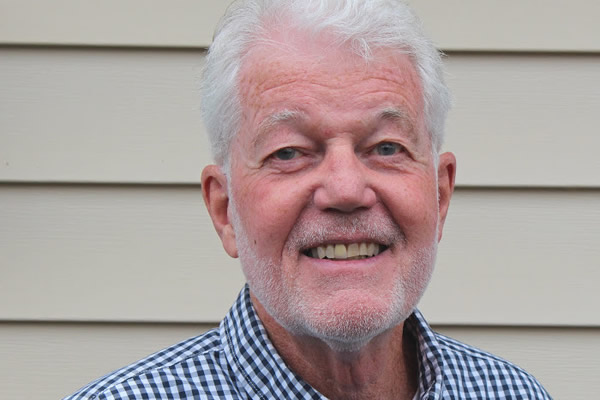 Byrne was elected a city commissioner in 2018, contributing to projects like the creation of Steve Elkins Way and adding city committees to improve Rehoboth.
"It's been just an honor to serve these past three years, very inspiring, challenging and a very productive time," Byrne said. "I feel that I have the energy, I have the know-how and I certainly have the experience to continue in this role working on behalf of the residents, and our voters all across the city."
Byrne voted against reversing the approval for Clear Space Theatre's site plan in June. The planning commission's and inspectors' effort toward its approval seemed neither arbitrary nor capricious, Byrne said.
"I've also been one of many who is advocating the need for our city to in the future, employ the services of a professional urban planner to help us and guide our work as we go forward," Byrne said. "This is my community. It's my only community. My only home. I just love this community, and I care deeply about it."
Planning Commissioner Rachel Macha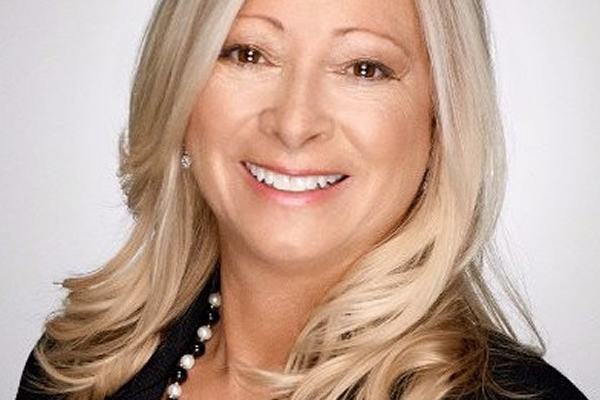 Macha has been a member of the planning commission since 2019 and works through the comprehensive development plan alongside the other members and additionally reviews residential and commercial land use projects.
Macha is also involved in the plant, shade, and tree commission that approves the removal of trees in order to preserve the canopy. She has worked on projects such as Rehoboth's Main Street and a campaign called Respect Rehoboth, a way to enforce social distancing and mask mandates.
"Rehoboth is a hidden gem, I mean it has 'the nation's summer capital' as its tagline. I think there are just a lot of people that have found this is kind of a slice of heaven," Macha said. "I just have had a real love for Rehoboth all my life and my kids have now had that same love for it, and I just want that to continue for generations to come."
The reversed approval of Clear Space Theatre's construction plan was disappointing, according to Macha.
"There were some commissioners and the mayor that were undermining the hours and effort that the planning commission not once, but twice worked through," Macha said. "I just think it was unfair, and also just disrespectful, frankly, to really call out the planning commission on not doing a thorough job."
Former Commissioner Toni Sharp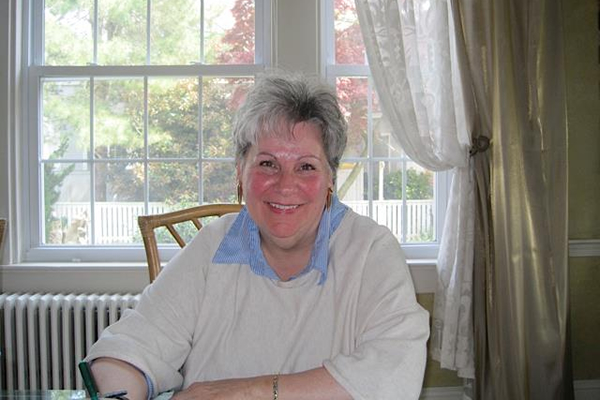 Sharp served as a city commissioner from 2013 to 2019 and, in her tenure, Sharp worked to budget a communications position within the commission and helped launch a platform to receive feedback from the community.
Sharp was involved in many other committees during her term and needed some time away, she said.
"I am reinvigorated, I have much more perspective and I think, it may happen this way for a lot of people, that when you step away from something, you really get a clarity of exactly what you want to do," Sharp said. "I know how to be a commissioner, I know how to get things done. And now it is just a matter of what are the most pressing things that I believe we need to get done here in Rehoboth."
Like many residents in Rehoboth, Sharp wants to see Clear Space Theatre have a place in the city, despite Rehoboth's restrictions for parking.
"Now, what's the right process to get from point A, which is where we are now, to point B, to keep moving forward to get a mutually agreeable situation?" Sharp asked her then fellow commissioners at an April 2019 hearing. "Do we have to have a different discussion about parking in this particular area of town? It feels like a different discussion."
Tim Bennett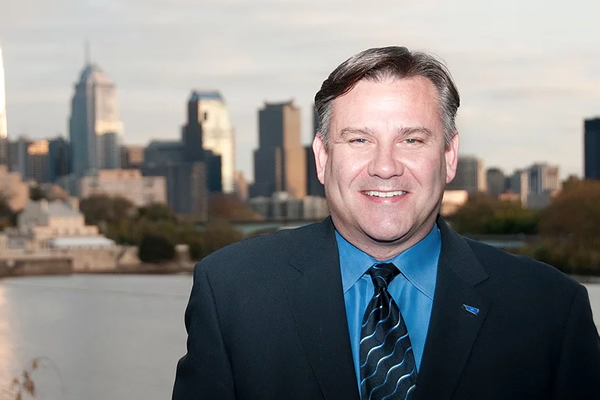 Bennett worked as the director of marketing and advertising programs at Subaru of America for 15 years, including his help to hire lesbian former tennis champion Martina Navratilova. He has worked to benefit the LGBTQ community through marketing.
Bennett gained interest in working on city committees and offered his services wherever they were needed, he said.
"I decided to come in as someone with no political history here, unencumbered," Bennett told the Blade. "I've had no history here, I'm a new person, it's time for getting some fresh ideas and new voices into the city."
Bennett supports a full-time city planner position that would help in land redevelopment for the city, according to his website. Clear Space Theatre's reversed approval was rushed and traffic, parking and the building size were the main problems, said Bennett.
"I think it's such sloppy government, and I think it's sad all around because if the plans exist, we wouldn't even be having this conversation," Bennett said. "I understand that there are going to be traffic problems, there are going to be parking problems. It needs to be mitigated, of course, and we just have to follow the rules and do the right thing."
Bennett attributes much of his passion to his time at Marietta College, a small school in Ohio.
"There was always this thing of being taught when you graduated to find a way to be of use and try to make things a little better than you found them, or in the importance of showing up," Bennett said. "I've always remembered that and I've tried to always strive to do that with work. When you're involved in something or you take on a project it's, 'Can I be of use, can I contribute something, and can I be of help?'"
Jenner's campaign to replace Newsom in recall race in debt
A recent Berkeley Institute of Governmental Studies/Los Angeles Times poll showed her tied for fifth place with 3 percent support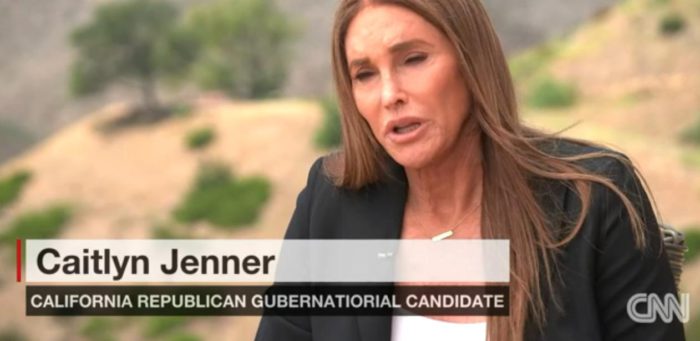 LOS ANGELES – According to campaign filings as reported by Politico Monday, the gubernatorial recall campaign of Trans reality-television personality Republican Caitlyn Jenner to replace Democratic California Governor Gavin Newsom has amassed significant debt.
In required disclosure of campaign finances to the California Secretary of State, Jenner's campaign has raised through to the end of July from its launch $747,000 and spent some $910,000, leaving her campaign with about $156,000 in unpaid bills and roughly $21,000 on hand for the race's critical final stretch.
Politico noted that; "The campaign has sent about $67,000 to Parscale Strategy, LLC, the firm run by former Trump campaign strategist Brad Parscale. It spent $25,000 on former Bush press secretary Ari Fleischer's media strategy company Ari Fleischer Communications.
Among Parscale Strategy's reported spending was a $1,800 "staff meeting" at Nobu, a fancy Malibu restaurant, and $1,300 for a limousine service that ferried Jenner to Los Angeles meetings."
Jenner is temporarily residing in Australia filming a reality-television show, although her campaign told the online portal for the San Francisco Chronicle in a statement that "Caitlyn has not paused her campaign at all," and will be back in California for a bus tour in August.
Jenner,71, has barely gained momentum since her entrance to the race this past April. A recent Berkeley Institute of Governmental Studies/Los Angeles Times poll showed her tied for fifth place with 3 percent support. Politico pointed out that media buys statewide in California are several million dollars and with her campaign in debt it makes gaining traction with potential voters difficult.
The date set for the recall is September 14 and midway through this month the mail-in ballots will be sent out by elections officials statewide.
Out for America; nearly 1,000 elected LGBTQ+ officials but more needed
Lack of representation has consequences, as LGBTQ elected officials are best positioned to defend against anti-LGBTQ legislative attacks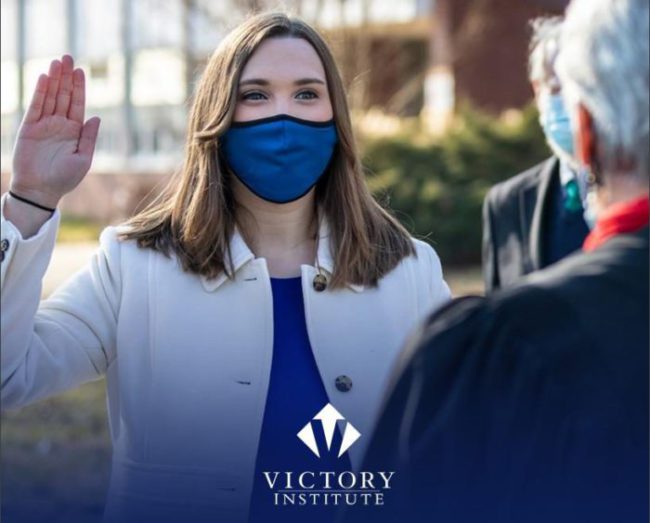 WASHINGTON – In its annual report the Washington D.C. based LGBTQ Victory Institute noted that there had been an increase of 17 percent in the past year of LGBTQ Americans serving as elected officials. According to the data in the Out for America 2021 report released this past week, there are 986 known out LGBTQ elected officials in the United States.
The Victory Institute reported that total included two U.S. senators, nine U.S. representatives, two governors, 189 state legislators, 56 mayors and six statewide executives. While this is considered a large increase, LGBTQ people hold just 0.19 percent of elected positions in the United States, despite making up at least 5.6 percent of the U.S. adult population.
Americans must elect 28,116 more LGBTQ people to public office for LGBTQ people to achieve equitable representation (serving in 5.6 percent of elected positions) the report went on to note.
KEY FINDINGS:
The report found that in the past year (between June 2020 and June 2021):
LGBTQ elected officials of color increased by 51 percent, with Black LGBTQ elected officials growing at the fastest pace (a 75 percent increase);
Trans women elected officials increased by 71 percent (from 21 to 36), yet trans men saw no increase (with just five serving nationwide);
Queer-identified elected officials increased by 83 percent, faster than all other sexual orientations; and
LGBQ cisgender women state legislators surpassed the number of GBQ cisgender men state legislators for the first time.
The report also found that:
LGBTQ elected officials are significantly more racially and ethnically diverse than the overall elected official population, but are less diverse than the U.S. population;
Mississippi is the only state in the nation with zero known out LGBTQ elected officials serving;
23 states have transgender elected officials serving and 29 states have non-cisgender elected officials;
LGBTQ people are equitably represented among mayors of top 100 cities for the first time (with six), but are underrepresented among mayors overall and in all other public positions; and that
84 percent of LGBTQ elected officials are Democrats and just three percent are Republicans.
In an emailed statement, former Houston, Texas Mayor Annise Parker, who currently serves as the President & CEO of LGBTQ Victory Institute reflected, "While LGBTQ elected officials are growing steadily in number, at this pace it will still take decades to come anywhere close to achieving equitable representation in government."
Parker went on to note, "This lack of representation has enormous consequences, because LGBTQ elected officials are best positioned to defend against anti-LGBTQ legislative attacks and to change the hearts and minds of colleagues in supporting inclusive policies. A moonshot effort to increase our numbers is essential to advancing equality at every level of government – and a large part of that is showing LGBTQ people that running for office is our best bet to achieve lasting social change."
In addition to changes in representation over the last year, the report also looks at trends since the first Out for America report was released in November 2017. In that time, LGBTQ elected officials increased by 121 percent (from 448 to 986) overall, and LGBTQ elected officials of color increased by 201 percent (from 92 to 277).
Since November 2017, there is a 296 percent increase in Black LGBTQ elected officials (from 23 to 91), 135 percent increase in Latinx LGBTQ elected officials (from 51 to 120) and a 117 percent increase in Asian American and Pacific Islander elected officials (from 12 to 26). Trans women increased by 800 percent (from four to 36) and bisexual elected officials by 787 percent (from eight to 71).
"LGBTQ elected officials are significantly more diverse than the overall elected official population – so their impact extends beyond LGBTQ equality alone," said Ruben Gonzales, Executive Director of LGBTQ Victory Institute. "LGBTQ elected officials are on the frontlines in legislative efforts to end police brutality, defend voting rights and secure inclusive healthcare reform. LGBTQ people are represented in every community in America and that diversity allows for more thoughtful policy changes when we are in office."
The Out for America report is an annual analysis of LGBTQ elected representation in government based on Victory Institute's LGBTQ elected officials database – the largest and most comprehensive listing available. The interactive Out for America map, updated daily, displays all known LGBTQ elected officials and is available at outforamerica.org.
Read the full Out for America 2021 report at victoryinstitute.org/out-for-america-2021.