Local news in brief
Park Police seek help in P Street Beach robbery & more

Park Police seek help in P Street Beach robbery
U.S. Park Police are asking for help in their investigation into a May 5 robbery in P Street Beach of a victim who might have met the robber inside a gay bar in the Dupont Circle area.
A Park Police spokesperson said an investigation found that the victim and robber most likely met in one of the nearby clubs and walked together into P Street Beach about 2:30 a.m. P Street Beach is recognized as a gay male cruising area where men meet for sexual liaisons.
Park Police Sgt. David Schlosser said the robber reportedly picked the pocket of his victim and took his wallet but did not assault the victim or use a weapon. Schlosser noted that the robber used a credit card he stole from the victim to make purchases in a number of stores in the Dupont Circle area, including the CVS drug store located on Dupont Circle.
Schlosser said the suspect is described as being a Latino male sporting a thin beard. On the night of the incident, the suspect was wearing black pants, a blue T-shirt, a black striped hat and carrying a black backpack with a Nike logo and black string shoulder straps. The suspect is believed to be a regular at the gay clubs in the P Street area near Dupont Circle.
Anyone with information about the incident is asked to contact the Park Police tip line at 202-610-8737.
LOU CHIBBARO JR.
Poll shows Graham leading in Ward 1
A poll commissioned by gay D.C. City Council member Jim Graham's re-election committee shows him far head in the Ward 1 race, with 68 percent support from likely voters in the Sept. 14 Democratic primary.
The poll shows Graham's two opponents, Bryan Weaver and Jeff Smith, receiving 8 percent and 7 percent, respectively. Seventeen percent of the respondents in the poll said they were undecided.
Lake Research Partners, a national public opinion and political strategy research firm, conducted the poll, which included responses from 300 likely Democratic voters living in Ward 1 who were contacted between June 28 and July 1.
The poll also showed Graham receiving a 77 percent favorability rating among the respondents, with 71 percent rating his job performance as "excellent/good," according to a statement released by the Graham campaign.
In addition, the poll found that among the participating Ward 1 respondents, 43 percent said they support Mayor Adrian Fenty in his re-election bid; 37 percent support Fenty's main rival, D.C. City Council Chairman Vincent Gray; and 2 percent support challenger Leo Alexander.
LOU CHIBBARO JR.
New liquor law bill affects clubs displaced by stadium
D.C. Mayor Adrian Fenty has introduced legislation that would raise the fee for maintaining liquor licenses for gay and straight nightclubs displaced by the Washington Nationals baseball stadium that have yet to reopen.
The Omnibus Alcoholic Beverage Regulation Amendment Act of 2010 would assess a special fee of 25 percent above the annual liquor license renewal cost for every six months that a nightclub or bar retains its license while the bar or club is closed and the license is held in "safe keeping" with the city. If a club or bar remains closed for two years, the special fee would increase to 50 percent of the annual renewal cost of the license every six months.
The annual license renewal cost for a nightclub with a capacity of between 500 and 999 patrons is $4,550, according to a spokesperson for the city's Alcoholic Beverage Regulation Administration.
The special "safe keeping" fee would apply to all clubs and bars, not just those displaced by the stadium. But LGBT activists have expressed concerns that the city has failed to take sufficient steps toward helping clubs displaced by the stadium find new locations. Some of the displaced clubs offered nude dancing, a status that limits their ability to relocate due to zoning restrictions against adult entertainment.
Some activists have said they are considering asking the Council to add new language to the mayor's bill that would ease restrictions on the relocation of adult clubs and ease some of the restrictions for clubs currently operating.
Gay Council member Jim Graham (D-Ward 1) chairs the committee with jurisdiction over the bill. Graham is expected to hold a public hearing on the bill within the next month or two.
LOU CHIBBARO JR.
Gay congressman endorses Fenty
Gay U.S. Rep. Jared Polis (D-Colo.) delivered a ringing endorsement of D.C. Mayor Adrian Fenty's re-election bid June 30 at the Logan Circle gay bar MOVA, where Fenty held an LGBT community reception.
With more than 150 people packed into the bar's upper floor lounge, Polis praised Fenty for what the congressman said was a "tremendous" improvement in the city's public schools and efficient and "great" overall city services during Fenty's first term as mayor.
Polis also praised the mayor for his support for LGBT rights and for helping bring about "gay marriage in Washington, D.C."
Fenty thanked Polis for the endorsement and told the crowd he believes his record on LGBT issues — as well as citywide issues — is strong and he hoped people attending the event would consider voting for him in the Sept. 14 Democratic primary.
The mayor then waded through the crowd, agreeing to requests by supporters wearing Fenty campaign stickers on their shirts to pose with them for photos.
"This is the actual LGBT community folks who will turn out and vote for the mayor," said gay activist John Fanning, a Fenty supporter. "We've been hearing a lot from a few vocal activists who aren't supporting the mayor … but I think this event tonight shows the rank-and-file people are with him."
Some people in the crowd said they had yet to make up their mind on who to vote for in the D.C. mayor's race, saying they came to the event because it was billed as a "meet and greet" session rather than a campaign rally.
Fenty said he plans to host more campaign events in the LGBT community.
LOU CHIBBARO JR.
D.C. releases first gay health report
Although they smoke at a higher rate than the overall population, a higher percentage of D.C.'s gay, lesbian and bisexual residents rated their overall health as good or better compared to straight residents, according to a new city report.
The report, prepared by Mayor Adrian Fenty's Office of Lesbian, Gay, Bisexual & Transgender Affairs and released last month, is said to be the first document assessing the overall health of the city's lesbian, gay male and bisexual residents.
The report's findings were taken from data collected in 2005 and 2007 as part of an ongoing Behavior Risk Factor Surveillance System Survey coordinated by the U.S. Centers for Disease Control & Prevention and conducted in D.C. and all 50 states.
According to the D.C. report, 6,218 D.C. residents were surveyed by phone, with 90 percent identifying as straight, 4.5 percent identifying as gay or lesbian, and 2.3 percent identifying as "bisexual/other." All findings are based on self-reporting by the respondents.
The 2005 and 2007 data for transgender residents was too small to yield meaningful results, but improved data for transgender residents would be sought for future reports, said a source familiar with the report.
Among the report's findings of the city's gay, lesbian and bisexual respondents:
• 93.4 percent of gay and lesbian respondents rated their health as good, very good or excellent compared to 86.9 percent of straight and 86.3 percent of bisexual respondents;
• 39.5 percent of gay and lesbian and 37.9 percent of bisexual respondents had a flu shot in the past year compared to 32.4 percent of straight respondents;
• 68.6 percent of gay and lesbian respondents reported having a routine check up in the past year compared to 85.2 percent of bisexual and 73.6 percent of straight respondents;
• 93.3 percent of gay and lesbian respondents reported having health care coverage as compared to 90.0 percent of bisexual and 91.1 percent of heterosexual respondents;
• and 39.8 percent of gay and lesbian and 45.7 percent of bisexual respondents reported having one or more days of bad mental health in the 30 days prior to the survey compared to 31.3 percent of heterosexual respondents.
A copy of the report is available online at http://glbt.dc.gov/DC/GLBT.
LOU CHIBBARO JR.
Mitchell Gold, Timothy Scofield wed
Mitchell Gold, co-founder and chairman of the Mitchell Gold + Bob Williams home furnishings company, married his partner, Timothy Scofield, on June 19 in Des Moines, Iowa.
The two have been together for three years. Polk County District Judge, Robert B. Hanson, who issued the first ruling in favor of same-sex marriage in Iowa, performed the ceremony for about 100 guests.
The couple said in a statement that they chose to wed in Iowa because of the symbolism of getting married in the heartland.
"Judge Hanson, I am here to tell you that I know you did not start out to be a hero when you issued your initial ruling, but for 14-year-old kids in Iowa and everywhere in America and in the world, you have said to them, you are a part of society, you are whole, you are wonderful. You can have anything and everything – especially love," Gold said during his speech at the wedding.
Gold is also the founder of a non-profit organization called Faith in America that works to combat religion-based discrimination. Scofield is the founder of the Velvet Foundation, which is working to establish a national museum of LGBT history in D.C.
The couple honeymooned in Italy and will reside in Conover, N.C. and New York City.
STAFF REPORTS
Prince George's County library system launches banned book club
First discussion to take place in Hyattsville on June 14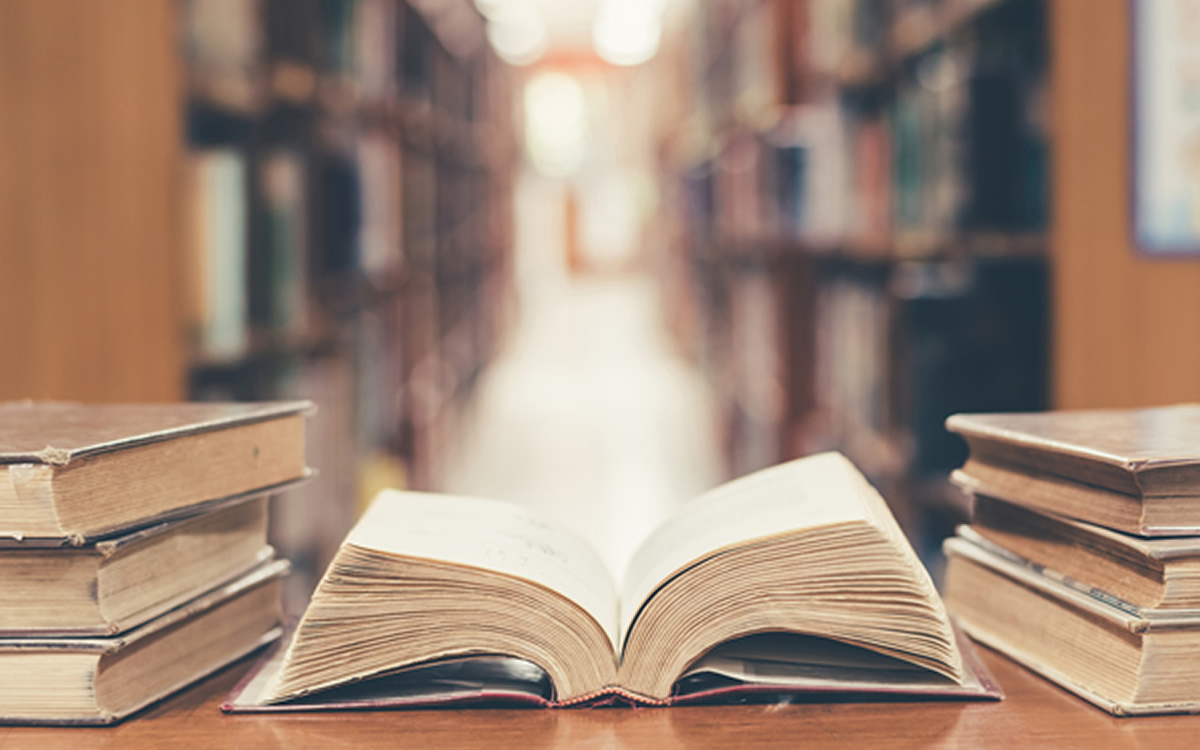 The Prince George's County Memorial Library System has launched its Rock Banned Book Club.
The club will feature monthly discussions of the 13 top banned books from 2022, most of which focus on LGBTQ-specific themes.
The club's first discussion, which will take place at the Hyattsville Branch Library on June 14, will be on "Gender Queer: A Memoir" by Maia Kobabe.
Kobabe's memoir won the 2020 American Library Association Alex Award and recounts Kobabe's exploration of gender identity and sexuality through adolescence and adulthood. According to the American Library Association, the book faced the most censorship challenges of any novel at 151.
"We're seeing nationally the highest rate of challenges to books in libraries since the data has been collected by the American Library Association," Nicholas Brown, acting co-chief executive officer of the library, said. "I think what happens with all of the discourse around book banning is that, oftentimes, not everyone participating in that discourse is actually taking the time to read the full works and discuss them and understand where the author might be coming from and whose stories are being reflected in these books."
Along with the book club, the library system is hosting a Pride celebration at the Hyattsville branch on Saturday from 12 – 4 p.m. It will feature a panel discussion, vogue and runway workshops, free HIV testing and more.
The library system will host its second annual Rainbow Festival on June 24 from 11 a.m. to 2 p.m. at the Bowie Branch Library with family-friendly events like craft stations, story time and a live DJ. In April, the library system won a Top Innovator Award from the Urban Libraries Council for its banned books campaign.
"I think a lot of folks don't always realize that your local public library is kind of the front line of democracy and we always have been," Brown said. "Public libraries across the country are very united on this and if the right to read continues to be under threat like it's been, it is not a good time for the state of our democracy."
Bowser: No credible threats to D.C. Pride events
Mayor spoke with the Blade after flag-raising ceremony at the Wilson Building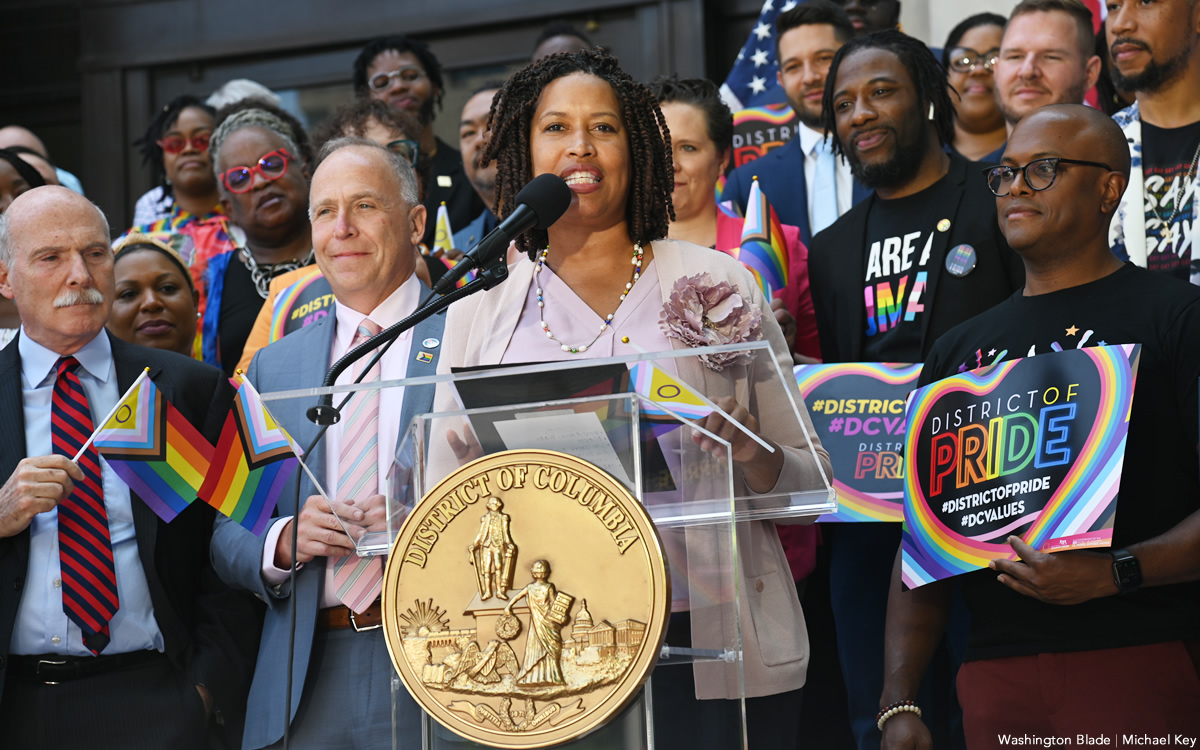 D.C. Mayor Muriel Bowser on Thursday said authorities have not received any credible threats to upcoming Pride events.
"We don't have any to report," she told the Washington Blade.
"MPD is constantly working with all of our agencies to make sure we have safe special events and we're going to keep going with our planning, like we do every year," added Bowser. "There's always a scan for any threats to the District."
Bowser spoke with the Blade after she joined D.C. Council Chair Phil Mendelson, Council members Anita Bonds, Charles Allen, Kenyon McDuffie and Zachary Parker, D.C. Attorney General Brian Schwalb, D.C. Mayor's LGBTQ Affairs Office Director Japer Bowles and other officials and activists in raising the Progress Pride flag in front of the Wilson Building.
The Blade last month reported D.C. police are investigating a bomb threat a Twitter user made against the annual District Pride concert that will take place at the Lincoln Theater on June 29. Bowles in a May 19 statement said his office reported the tweet, but further stressed that "no credible threat at this time has been made."
Moore issues Pride month proclamation
Governor on May 3 signed Trans Health Equity Act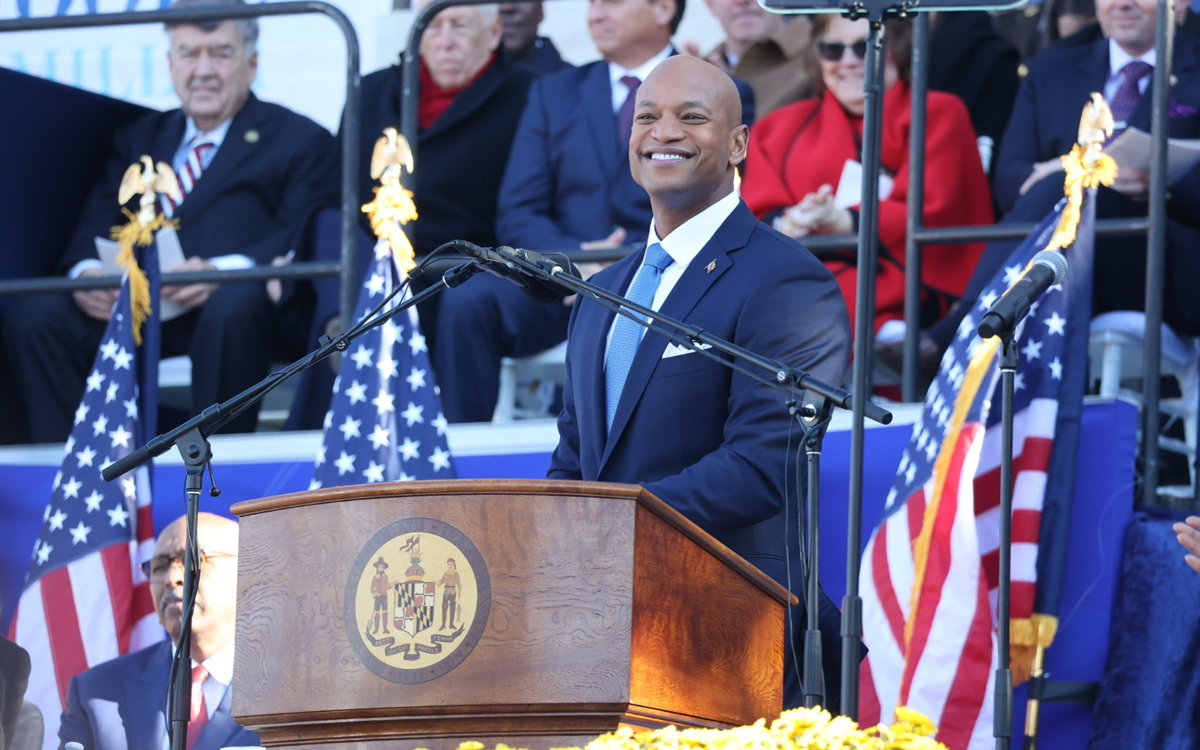 Maryland Gov. Wes Moore on Thursday proclaimed June as Pride month in recognition of "the contributions, resilience, courage and joy of LGBTQIA+ Marylanders," according to a press release.
"In Maryland, we lead with love and inclusion. I want everyone in our LGBTQIA+ community to know that they deserve to be seen for who they are, and our administration will stand with them in the fight for equality and equity," Moore said. "We need to elevate the stories, embrace the courage, and celebrate the humanity of our LGBTQIA+ community — and as long as I am governor, we will take the steps forward to protect and celebrate all Marylanders."
Moore on March 31 became the first governor in Maryland history to recognize the Transgender Day of Visibility and last month he signed into law the Trans Health Equity Act into law, which requires Maryland Medicaid to provide coverage for gender-affirming care beginning next year.
"This month is a celebration of the beauty and uniqueness of the queer community, but it's also a time to reaffirm our commitment to uplifting LGBTQIA+ Marylanders and continuing to fight against hatred, discrimination, and bigotry," Lt. Gov. Aruna Miller said in the same press release that Moore's office released. "LGBTQIA+ Marylanders deserve to be who they are, to live their pride — without fear or having to hide. This administration will always stand alongside and protect the rights of all Marylanders."