Two gay candidates shine in fundraising
Pougnet, Cicilline post strong second-quarter results
Two gay politicians posted strong second-quarter fundraising numbers that could propel them to seats in Congress.
Campaign finance reports made public earlier this month show Steve Pougnet, the mayor of Palm Springs, Calif., and David Cicilline, the mayor of Providence, R.I., boasting particularly strong numbers.
And Pougnet had the added accomplishment of keeping his fundraising numbers on par with his incumbent Republican opponent, Rep. Mary Bono Mack (R-Calif.). Both candidates raised about $400,000 for the April to June period.
The second-quarter numbers mean Pougnet has raised $1,267,910 so far in his campaign, leaving him with $878,283 in cash on hand, while Bono Mack raised $1,731,752, leaving her with $1,241,919 in cash on hand.
In a statement, Pougnet said he's "incredibly humbled" by the support he's received in his bid to represent California's 45th congressional district.
"In these very difficult times, our congresswoman has been absent and it's clear people are hungry for change," Pougnet added.
But Ryan Mahoney, campaign manager for Bono Mack, touted the Republican candidate's fundraising ability and noted that Bono Mack is "humbled" by the support she's received.
"She is proud to represent the people of California's 45th congressional district and will continue to fight on their behalf to end reckless spending and debt in Washington and create more jobs and better business opportunities in California," Mahoney said.
Pougnet's ability to match Bono Mack during the second quarter is unusual because challengers often do not match their incumbent opponents in fundraising. The fundraising numbers are also significant because the race in the 45th district is widely seen as among the most competitive congressional contests in the country.
The Democratic Congressional Campaign Committee put Pougnet on its "Red to Blue" program, and Bono Mack has been a lawmaker the National Republican Congressional Committee has worked to protect.
Notable donations to Pougnet from LGBT groups include $2,400 from the Gay & Lesbian Victory Fund and $6,900 from the Human Rights Campaign. Both organizations have endorsed the candidate. Donations also have come from Bruce Bastian, a Utah-based gay billionaire philanthropist, who donated $2,400; Hilary Rosen, a D.C. lesbian PR executive, who donated $1,000; and Lane Hudson, a D.C. gay activist, who contributed $300.
But Bono Mack is not without LGBT donors. In April, the Log Cabin Republicans gave $500 to her campaign.
Bono Mack had been considered a pro-LGBT Republican because of her votes in favor of the hate crimes bill and a version of the Employment Non-Discrimination Act, as well as votes against the Federal Marriage Amendment. Her record was tarnished in May when she voted against an amendment that would lead to repeal of "Don't Ask, Don't Tell."
R. Clarke Cooper, Log Cabin's national director, noted his organization made the $500 contribution prior to Bono Mack's vote against "Don't Ask, Don't Tell" repeal.
He said although Bono Mack voted against the repeal amendment, she ultimately voted in favor of the fiscal year 2011 defense authorization bill as a whole. Consequently, Cooper said Log Cabin's endorsement of the Republican lawmaker stands.
"[Log Cabin] will continue to work with Representative Bono Mack," Cooper said. "Using the carrot approach, additional [Log Cabin] PAC funds could be made available contingent upon her future work and performance in the House."
Cicilline, who's running to succeed Rep. Patrick Kennedy (D-R.I.) to represent Rhode Island's 1st congressional district, meanwhile raised $436,000 in the second quarter. He's raised $1.16 million over the course of his campaign and ended the quarter with $901,000 in cash on hand.
In a statement provided by his campaign, Cicilline said he's pleased with his fundraising and the LGBT support he received in the second quarter.
"I am extremely grateful to the members of our community who are supporting my campaign for Congress," he said. "They are helping to ensure that we have the resources necessary to get our message out for the Sept. 14 primary."
Bill Lynch, the former head of the Rhode Island Democratic Party who's running against Cicilline in the primary, raised $55,832 in the second quarter. In the same period, he spent $126,000, leaving him with $139,000 in cash on hand.
The winner of the Democratic primary will likely face Republican John Loughlin, an Iraq war veteran and Rhode Island Assembly member. He raised $104,786 in the second quarter while spending $192,000. Loughlin has $101,000 in cash on hand.
Cicilline is running in a safely Democratic district and the Democratic nominee who wins the primary is widely expected to succeed Kennedy in the U.S. House.
The Providence mayor has been the beneficiary of LGBT support over the course of the campaign, particularly during the second quarter. The Gay & Lesbian Victory Fund, which has endorsed Cicilline, contributed $2,400 to his campaign in the second quarter.
Michael Cole, an HRC spokesperson, said his organization donated $721 to Cicilline in the second quarter, which was mostly in-kind contributions raised through HRC's website.
Noting that HRC previously donated $6,025 to Cicilline, Cole said HRC plans to max out that contribution to $10,000 by year's end.
Among the notable contributors to Cicilline's campaign in the second quarter were Bastian, who donated $4,800; Rosen, who donated $500; Joe Solmonese, HRC's president, who personally donated $500; and Winnie Stachelberg, senior vice president for external affairs at the Center for American Progress, who donated $1,000.
Other gay congressional candidates seeking office didn't fare as well as Pougnet or Cicilline during the second quarter.
Ed Potosnak, a gay Democratic former staffer for Rep. Mike Honda (D-Calif.) and public school teacher running in New Jersey, raised $47,000 in the second quarter while spending $26,000.
His finances leave him with $72,000 in cash on hand. Potosnak has raised $148,000 over the course of his campaign. Potosnak's GOP opponent in his race to represent New Jersey's 7th congressional district, one-term incumbent Rep. Leonard Lance (R-N.J.), raised $108,000. However, he spent nearly $250,000 in the same period, leaving him with $359,000 in cash on hand.
In what could be an uphill battle for a U.S. House seat, Potosnak is running in a traditionally Republican district. He hasn't been endorsed by HRC or the Victory Fund.
Despite the funding disparity, Potosnak said he's happy with the amount he raised in the second quarter because it came from individuals donors and not special interest money.
"Compared to the opponent, the guy that I'm running against, Congressman Lance, I received more contribution from individuals in the last filing — about $5,000 more," Potosnak said. "I didn't get the special interest money from the big banks and Wall Street that are fueling his campaign."
A similar situation with campaign finances is playing out in Florida's 17th congressional district, where nine candidates, including North Miami City Council member Scott Galvin, are vying for the Democratic nomination in a primary set for Aug. 24.
After raising $57,000 in the second quarter while spending $97,000, Galvin had about $15,000 in cash on hand. He's raised about $112,000 over the course of his campaign, according to FEC records.
Galvin said he's feeling good about his finances for the second quarter and was preparing to submit an amended report showing that he has raised $130,000 over the course of his campaign.
"We found several pages of donations that didn't get included by accident, so for what it's worth, the to-date total, I guess, would show $130,000," Galvin said.
The Gay & Lesbian Victory Fund, which has endorsed Galvin, contributed $2,400 to his campaign during the second quarter.
The candidate in the Democratic primary with the greatest war chest is Rudolph Moise, a physician and president of the Comprehensive Health Center in North Miami. He raised $938,162 for his campaign, although $800,000 was a personal loan to his campaign from himself. He spent $280,000 in the second quarter, leaving him with $909,000 in cash on hand.
Galvin said the disparity in finances didn't bother him and he would remain focused on a "grassroots concentrated effort."
"We're doing it through all the old-fashioned, knocking-on-door, mail-to-the-home, traditional way of campaigning," he said.
The 17th congressional district in Florida is also considered a safely Democratic seat. No Republican candidate has filed for candidacy, so the winner of the Democratic primary would be the presumptive winner of the seat.
West Virginia's capital bans conversion therapy for LGBTQ kids
Conversion therapy is widely opposed by prominent professional medical associations including the American Medical Association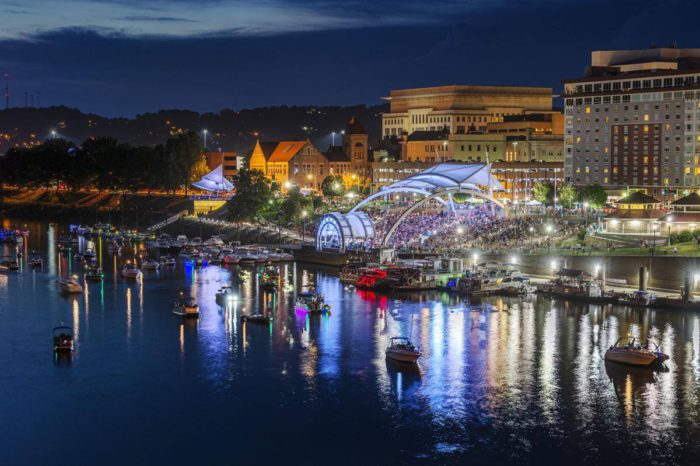 CHARLESTON, W.Va. – The City Council of West Virginia's capital city became the first municipality in the state to enact an ordinance banning the widely discredited practise of conversion therapy. In a 14-to-9 vote, the council passed the ordinance Monday to protect LGBTQ youth from the practise.
Conversion therapy is widely opposed by prominent professional medical associations including the American Medical Association, the American Psychological Association, and the American Academy of Pediatrics. The proposed ordinance carries a fine of up to $1,000 for violations.
"All of Charleston's children deserve love and respect for who they are, and no one should be in the business of trying to shame or humiliate teenagers out of being LGBTQ," said Andrew Schneider, executive director of Fairness West Virginia. "Our city's medical and faith communities came out strongly in support of this bill to ban the dangerous and discredited practice of conversion therapy, and I congratulate members of city council for bravely approving it."
"The Trevor Project is thrilled to see historic action being taken in West Virginia to protect LGBTQ youth from the dangers of conversion therapy. This discredited practice is not therapy at all — it's been debunked by every major medical organization and shown to increase suicide risk," said Troy Stevenson, Senior Advocacy Campaign Manager for The Trevor Project. "We are hopeful that this victory will help catalyze the passage of state-wide protections in the Mountain State, ensuring that no young person in West Virginia is subjected to this fraud at the hands of mental health providers."
A total of 20 states, as well as the District of Columbia, the Commonwealth of Puerto Rico, and 94 municipalities (mostly located in Florida, Ohio, Pennsylvania, Wisconsin, Michigan, and Minnesota), have banned the practice of conversion therapy on minor clients. Minnesota and Michigan's Governors earlier this year signed executive orders that prohibit state funds being expended on the practise.
Research Findings:
According to The Trevor Project's 2021 National Survey on LGBTQ Youth Mental Health, 13% of LGBTQ youth reported being subjected to conversion therapy, with 83% reporting it occurred when they were under age 18. LGBTQ youth who were subjected to conversion therapy reported more than twice the rate of attempting suicide in the past year compared to those who were not.
According to a peer-reviewed study by The Trevor Project published in the American Journal of Public Health, LGBTQ youth who underwent conversion therapy were more than twice as likely to report having attempted suicide and more than 2.5 times as likely to report multiple suicide attempts in the past year.
HRC sues Tennessee over bathroom bill as school year starts
"The state's political leaders are making Tennessee a dangerous place for our daughter, & other children like her."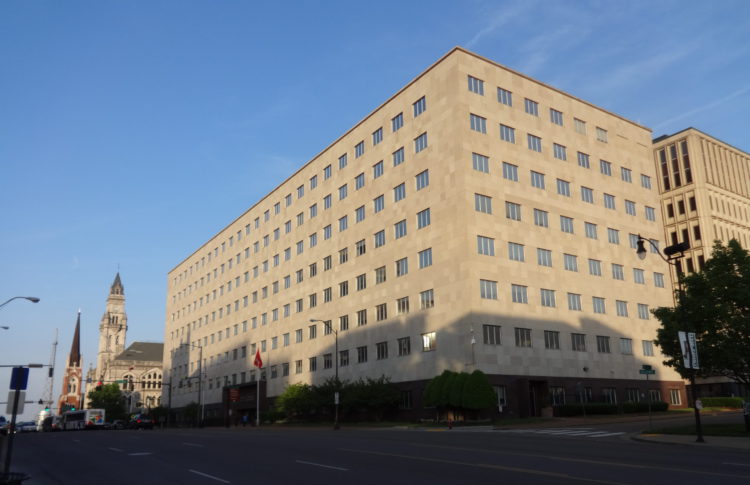 NASHVILLE – The Human Rights Campaign, (HRC) has filed suit in the U. S. District Court for the Middle District of Tennessee challenging the Tennessee law that denies transgender students, faculty, and staff access to the bathroom, locker rooms and other sex-segregated facilities consistent with their gender identity.
The suit filed Tuesday by the Washington D.C. based LGBTQ advocacy group joined by the law firms of Linklaters and Branstetter, Stranch, & Jennings PLLC, is on behalf of two Trans students currently enrolled in Tennessee schools and alleges that the law violates Title IX, the 1972 federal law that protects against sex discrimination in education.
HRC in a press release noted that its federal suit was brought on behalf of 14-year-old Alex* and his parents, Amy A. and Jeff S., as well as 6-year-old Ariel* and her parents, Julie and Ross B.
"Alex is excited to start high school this fall where he will be an honor student. His family relocated to Tennessee in 2018 to build their 'forever home' in an incredibly supportive and tight-knit neighborhood and Alex takes pride in being involved in his community and has created strong friendships among his peers at school."
We didn't know we had a trans child when we relocated to Tennessee—if Alex had come out to us before the move, we wouldn't have come here. It makes me so angry that our elected officials have chosen to target trans kids. If lawmakers were to take the time to get to know my son, they would see that he is an amazing, smart, caring, creative person who has so much to offer. Alex just wants to be a regular kid. He should be able to look forward to starting high school without the added layer of anxiety about something as basic as using the bathroom

Amy and Jeff
He came out as transgender before the 7th grade, however, in 7th grade he was not allowed to use the boys' restroom. Instead, Alex was forced to either use the school nurse's private bathroom or the restroom that corresponded to his gender assigned at birth—not due to statewide legislation, but instead due to the school policy. Both options were alienating and isolating for Alex who instead stopped drinking liquids at school to avoid having to use the facilities.
Due to COVID-19 pandemic-related issues, Alex transferred to a private school for 8th grade that affirmed his gender identity, including permitting access to the boys' restroom—Alex enjoyed a great year, without incident. He is also looking forward to starting high school at the public school near his home, but due to Tennessee's anti-Trans bathroom law, He will again be forced into using restrooms that are stigmatizing or forgo using the bathroom altogether.
To protect Alex, Amy and Jeff are considering moving from their beloved community and leaving their 'forever home' behind out of fear for Alex's safety at school and emotional wellbeing, the statement concludes.
In the case of the second plaintiff, HRC noted: Similar to Alex, Ariel's family built their 'forever home' from the ground up in a neighborhood they fell in love with and that fills Julie, Ross, and Ariel with happiness and friendship.
Ariel began expressing her gender identity at 2 years old and when she was nearing 4 years old, Julie read the children's book "I Am Jazz," to Ariel that tells the story of a transgender girl. When the main character explains that she "has a boy body with a girl brain." Ariel immediately lit up with excitement and eagerly told her mother, "that's me, momma, I have a boy body with a girl brain."
Since Ariel began her social transition at 4 years old, her classmates, their parents, teachers and school administrators have only known Ariel as her authentic self. When she was enrolled in kindergarten, her school was receptive and understanding of her gender identity and has largely protected Ariel from stigmatizing experiences.
In anticipation of Ariel starting 1st grade at a different school this fall, Julie reached out to the principal to discuss accommodations for her daughter.
Since Tennessee's bathroom law is enacted, Ariel will have to use the boy's restroom or the private nurse's bathroom despite only ever using the girl's restroom. Due to her young age, Ariel does not understand the law's ramifications or why she is being told to use the boy's bathroom.
The state's political leaders are making Tennessee a dangerous place for our daughter, and other children like her. We are extremely worried about her future here, and the bills that are being passed have put us in panic mode. They are attacking children that cannot defend themselves for what appears to be political gain over a non-existent problem. We wish our leaders would take the time to speak with transgender youth and adults—instead, their fear of the unknown is unnecessarily leading their actions and causing irreparable harm to these children

Julie and Ross
Julie and Ross are also considering moving out of Tennessee due to these anti-transgender laws out of fear for their growing daughter, the statement concluded.
Under Title IX of the Education Amendments of 1972; Title IX expressly prohibits discrimination on the basis of sex in federally funded education programs. In June the U.S. Education Department announced it would expand its interpretation of federal sex protections to include transgender and gay students. The new policy directive means that discrimination based on a student's sexual orientation or gender identity will be treated as a violation of Title IX.
The lawsuit also alleges that the law violates the Equal Protection and Due Process Clauses of the U.S. Constitution. Earlier this month, the U.S. Supreme Court's decision to deny certiorari in Grimm v. Gloucester County School Board left in place a federal circuit court decision recognizing the rights of transgender students under the Equal Protection Clause and Title IX.
In July a federal judge blocked a new law in Tennessee that required businesses and other entities that allow transgender people to use the public restroom that matches their gender to post a government-prescribed warning sign.
"This law is bad for businesses in Tennessee, and most importantly, harmful to transgender people," said Hedy Weinberg, ACLU of Tennessee executive director. "We are glad the court saw that this law is likely unconstitutional and hope that the state gives up the wasteful effort to defend discrimination and a violation of the First Amendment."
Federal prosecutors declined to prosecute 82% of hate crimes
DOJ report says 'insufficient evidence' was main cause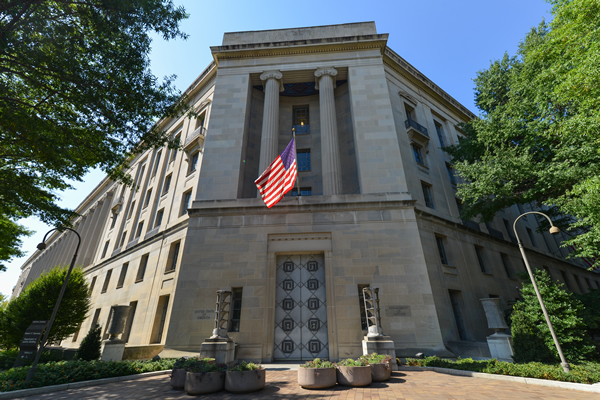 Federal prosecutors, who are referred to as United States Attorneys, declined to prosecute 82 percent of 1,864 suspects investigated for violating federal hate crime laws in all 50 states and D.C. during the years of 2005 to 2019, according to a newly released report by the U.S. Department of Justice's Bureau of Justice Statistics.
The 15-page report, released on July 8, cites insufficient evidence as the reason suspects were not prosecuted in 55 percent of the federal hate crime cases. The report says "prioritization of federal resources" was the reason for a decision not to prosecute 15 percent of the suspects.
It says 13 percent of the suspects were not prosecuted by U.S. Attorneys because the suspect was "subject to the authority of another jurisdiction," and another 13 percent were not prosecuted because the federal government lacked legal jurisdiction to file a hate crime charge.
The report, entitled Federal Hate Crime Prosecutions, 2005-2019, does not disclose the category of the victims targeted for a hate crime by the suspects whose cases were or were not prosecuted.
In its annual hate crimes report as required under the U.S. Hate Crimes Statistics Act, the FBI provides information on hate crimes based on a victim's race/ethnicity/ancestry; religious affiliation; sexual orientation; gender identity; disability; and gender.
The FBI's most recent hate crimes report released in November 2020, and which covers the year 2019, shows that hate crimes based on a victim's sexual orientation represented 16.8 percent the total number of hate crimes reported to the FBI for that year, the third largest category after race and religion.
The FBI report shows that 4.8 percent of the total hate crimes reported to the FBI in 2019 were based on the victim's gender identity.
These figures suggest that at least some of the hate crimes cases that U.S. Attorneys declined to prosecute were cases involving LGBTQ people as victims.
The Bureau of Justice Statistics report also does not disclose whether or how many of the suspects who were not prosecuted for a hate crime violation were prosecuted for the underlying criminal offense that was investigated by federal prosecutors as a possible hate crime.
Law enforcement officials, including D.C. police officials, point out that a hate crime is not a crime in and of itself but instead is a designation added to an underlying crime such as assault, murder, destruction of property, and threats of violence among other criminal offenses. Most state hate crimes laws, including the D.C. hate crimes law, call for an enhanced penalty, including a longer prison sentence, for a suspect convicted of a crime such as murder or assault that prosecutors designate as a hate crime. 
Tannyr M. Watkins, a spokesperson for the DOJ's Bureau of Justice Statistics, told the Blade in response to a Blade inquiry that the bureau did not have access to data it received from U.S. Attorney's offices throughout the country about whether hate crime suspects were prosecuted for an underlying crime when the U.S. Attorney's declined to prosecute the suspect for a hate crime.
The Bureau of Justice Statistics report released last month says that out of the 17 percent, or 310, of the hate crime suspects who were prosecuted between 2005-2019, 92 percent, or 284, whose cases were brought before a U.S. District Court, were convicted. And 85 percent of those convicted received a prison sentence, the report says.
"Forty percent of the 284 hate crime convictions during 2005-2019 occurred in federal judicial districts in six states – New York (30), California (26), Texas (19), Arkansas (15), Tennessee (13), and Pennsylvania (12)," the report states. It says that during this 15-year period all but 10 states saw at least one hate crime conviction. In addition, there were two federal hate crime convictions in D.C. during that period, according to the report.
The U.S. Attorney's Office for the District of Columbia, unlike U.S. Attorneys in the 50 states, prosecutes criminal offenses under both D.C. law and federal law under D.C.'s limited home rule government. In the 50 states, most hate crimes are believed to be prosecuted by state and local prosecutors.
Former D.C. U.S. Attorney Jessie Liu has stated that the D.C. Office of the U.S. Attorney has prosecuted most criminal cases in which a hate crime arrest was made but the office dropped the hate crime designation due to lack of sufficient evidence. Liu said the office has continued to prosecute the suspect for the underlying charge, which often included a charge of assault or destruction of property.
The Bureau of Justice Statistics report says U.S. Attorneys use five federal hate crimes related statutes to prosecute suspects for hate crimes. Among them is the Matthew Shepard and James Byrd Jr. Hate Crimes Prevention Act of 2009, which is the only federal hate crimes law that includes protections for LGBTQ people.
LGBTQ activists hailed the Shepard-Byrd law as an important breakthrough because it authorizes federal prosecutors to prosecute anti-LGBTQ hate crimes in states whose hate crimes laws do not cover hate crimes based on the victim's sexual orientation or gender identity.