Recapping the Gay Games
Final observations from the international competition's final days

Day 5
I had two races at the pool this morning. It still amazes me that after all these years of competing, I still get butterflies. Yet I still get them before every race.
After the races, I was able to walk over to several other sport venues. I took in some beach volleyball, diving, water polo, soccer, track & field and the 10K road race. The sports village here is incredible with many venues being within walking distance.
I headed out to dinner with the two new friends from Cork, Ireland and then off to the Bermuda Triangle. Besides the two villages that were built for the Games, Cologne has a street party area called the Bermuda Triangle. I went for one beer and emerged five hours later. It is a throbbing mass of Germans now mixed with thousands of athletes from around the world. It will be my nightspot for the rest of the week.
Visual of the Day
As the night wears on in the Bermuda Triangle, bodies start to get tossed in the air, usually with the help of one of the cheer squads. Last night, each person tossed had less and less clothing until nude bodies were flying. Quite amusing.
Day 6
Another 2 races at the pool this morning. Finally a routine has set in for me every day. Compete, check out other sports, hang in the Neumarkt Athletes Village, dinner with new friends and then disappear into the cobblestone streets of the Bermuda Triangle.
Tonight I hung out with some Cologne locals in the village. They had their dog Winnie with them, a beautiful Austrian mix that I had never heard of before. They asked if I would watch Winnie while they milled about. So, I found myself in a party square, in Cologne, hanging out with a dog named Winnie. I felt very continental and hoped my hotel accepted dogs in case they did not return.
When they did come back, we continued to party and they taught me my new favorite slogan. A woman approached and spewed some German at my new Cologne friends who did not react at all. As she turned to leave, Joachim said in a very subdued voice, "Taste my hatred." After I laughed for about five minutes, I decided to adopt it as my own personal tagline. Five minutes later another German woman approached and spoke to us in German. Tomas replied, "Lesbian," which prompted my ears to perk up. I wasn't sure what was happening. It turned out that she had asked if Winnie was a boy or girl, and Tomas responded that she was a lesbian.
After recovering from that moment of horror, we headed of for another night of debauchery in the Bermuda Triangle.
Day 7
Today I had my first track and field event, the triple jump. It was pouring rain, but the German officials decided that we would jump anyway.
So there I was flinging myself through the air, in my blue singlet, into a pit of wet sand. The officials didn't speak a word of English, so when my second and third jumps were red flagged, I demanded an explanation using my limited German. A soaking wet 80-year-old man proceeded to to reenact my prior jumps since he could not speak the problem to me. My god, did I really look like an episode of "The Benny Hill Show"? I went on to win the gold medal after six jumps.
This whole week, every time I have been announced at the pool or track, they have pronounced my name with the original Hungarian pronunciation. So when I was on the awards platform and they said, "Representing the United States of America, the 2010 Gay Games gold medalist, Kevin Mayaroszsh," I was incredibly proud.
Off to dinner and then the Bermuda Triangle. The Triangle has been incredible. This is where all the athletes and locals converge after our day of competition. We compare stories and share our day. Besides the great interactions with the athletes of the world, I have been truly touched to see the Team DC athletes bonding. One of the goals of Team DC these past few years has been to create more of a sports family where we can interact with athletes from all the D.C. teams. Last night, I stood back and watched the D.C. basketballers, swimmers, road runners, soccer players, tennis players and more bonding in a show of camaraderie.
Mission accomplished, Team DC.
Observation of the Day
If you go to the grocery store and do not bring your own bag, you have to carry it in your arms. Again I ask, why are we not doing this in America?

National Gay & Lesbian Chamber of Commerce Certifies Brown, Naff, Pitts Omnimedia, Inc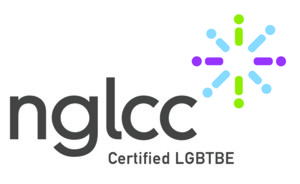 Washington, D.C. — Brown, Naff, Pitts Omnimedia, Inc, the parent company of the Washington Blade and Azer Creative, announced today it has been certified by the National Gay and Lesbian Chamber of Commerce (NGLCC) as an LGBT Business Enterprise. The NGLCC supports and advocates for diversity and inclusion for LGBT-owned businesses. With this certification the Blade's parent company joins more than 510 business and 134 corporate partners of the NGLCC.
Brown, Naff, Pitts Omnimedia, Inc. owns and operates the Washington Blade, the oldest and most acclaimed LGBT newspaper in the country. In 2012, the company launched Azer Creative, a full-service design firm. The company employs more than a dozen full-time LGBT staff.
"We are excited to become one of the 500 LGBT businesses across the country certified by NGLCC," said Lynne Brown, the Blade's publisher and a co-owner of the company. "The LGBT community has been part of our company from the beginning and we look forward to continue that for many years to come."
The Washington Blade was founded in 1969 and is known as the "newspaper of record" for the LGBT community both locally and nationally. Visit washingtonblade.com for more information. Azer Creative is a full-service graphic design firm based in Washington, D.C. Visit azercreative.com for more information. 
Vote now for the 2013 Best of Gay DC!
Choose in dozens of categories among hundreds of nominees, and make your voice heard!
Nominate the 'Best of Gay D.C.' now!
Dozens of categories cover all the best for LGBT Washington. Who deserves the prize this year?