Celebrating marriage
This year's Hillwood Gay Day to honor D.C.'s right to wed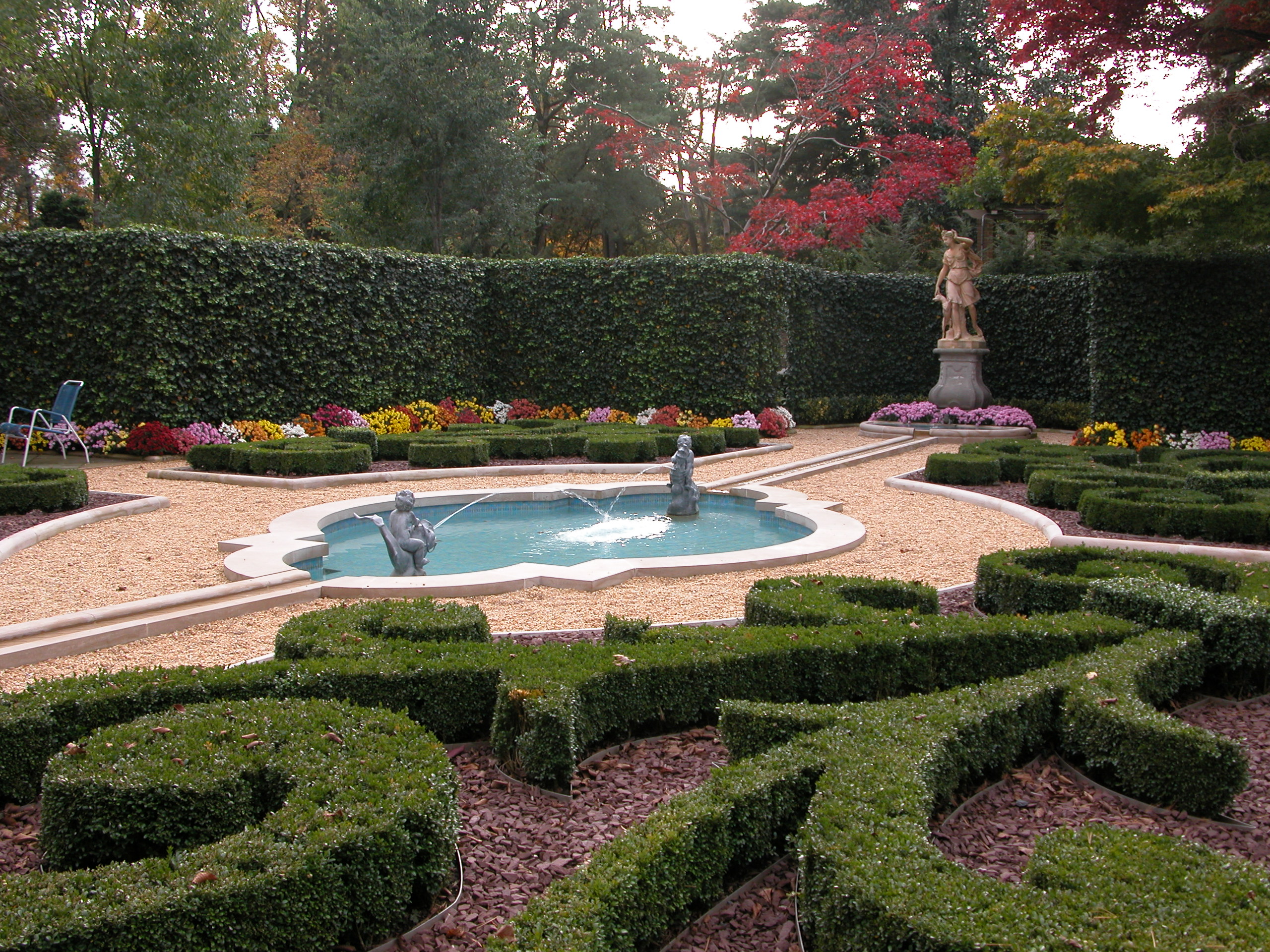 "Gay Day" at Hillwood features everything matrimonial as well as fun for kids. It's this Saturday at D.C.'s fabled estate, museum and gardens.
"Where fabulous lives" is rightly the tag-line for the 36-room mansion, nestled on 25 acres encircled by woods and with 16,000 art objects from Faberge Easter Eggs produced for the Russian Imperial Court to Beauvais 18th-century French tapestries to Sevres porcelain.
But on Saturday from 10 a.m. to 6 p.m., Hillwood — a decorative arts museum and the former home and gardens of Post cereals heiress Marjorie Merriweather Post — will come alive with morning activities for LGBT families with their kids and in the afternoon with festivities specially keyed to same-sex couples contemplating getting married in D.C.
"We are thrilled to celebrate the newfound right of hundreds of couples who can now legally marry in D.C.," said Hillwood media relations head Lynn Rossotti, "so this year we've added new wedding-themed elements to make Gay Day at Hillwood new for this year."
According to Rossotti, marriage-related events include "punch on the portico styled like a wedding reception, story telling about marriage equality and a community bulletin board to post pictures, thoughts, quotes, wedding vows and tips. The D.C. Lambda Squares will also lead square dancing and Broadway love songs will be performed by the Rock Creek Singers of the Gay Men's Chorus of Washington.
The morning begins on the mansion's south portico with a family garden party co-hosted with Rainbow Families and includes breakfast treats, a performance of "Royal Russian Adventures" by Adventure Theatre, an "imagination station" (featuring books, games and fancy dress-up) and Russian wedding gown arts activities, followed by tee time on the estate's putting green.
Afternoon festivities switch gears beginning with three gallery talks — at 12:30, 1:30 and 2:30 p.m. — by curator Howard Kurtz about Mrs. Post's wedding dress from her 1958 marriage to Herbert May. At 1 and 3 p.m., D.C. Lambda Squares will lead square dancing. At 2 and 4, Speakeasy D.C. will present three storytellers that Rossotti called "real people who will share their personal stories about what marriage equality means to them." At 2:30 and 3:30, the Rock Creek Singers perform.
From 4 to 6 p.m., participants can enjoy a wedding-style reception with hors d'oeuvres and punch on the mansion portico, with floral displays and a reproduction of a feature of the Post-May wedding, that Rossotti called "a gazebo-May pole with carved wooden poles surrounding a table for refreshments with its very mid-century 'retro' look of the 1950s era."
Vintage cars will also be shown throughout the afternoon by the Straight Eights Region of the Lambda Car Club. And four rooms not usually open to the public — including Mrs. Post's private napping room, called the "Snooze Room" — will be shown by interpreters.
Since 2001, Hillwood created an advisory committee of area LGBT leaders and has stressed outreach to the LGBT community, hosting past "Gay Day" annual events and summer outdoor film classics. Hillwood received an "Ally of the Year" award in 2007 from the Capital Area Gay and Lesbian Chamber of Commerce. This year's "Gay Day" is co-sponsored by Spectrum Printing and Graphics and ACKC — Artfully Chocolate Kingsbury Confections.
Hillwood's estate and gardens house one of America's premier art collector's museums in the U.S. Built in the 1920s on a wooded spot overlooking Rock Creek Park to the east, Post acquired the estate in 1955 after her divorce from her third husband, Joseph E. Davies, a wealthy investor and Franklin Roosevelt's ambassador to the Soviet Union (1937-1938).
Admission fees for the "Gay Day" special family hours from 10 a.m. to noon are $12. From noon to 6 p.m., admission is $12 ($10 for Hillwood members), $7 for college students. There's no charge for children and teens under 18 all day.
Hillwood is at 4155 Linnean Ave., N.W., about one mile north of the National Zoo, above Tilden Street between Connecticut Avenue and Rock Creek Park.
Here's your guide to the merriest gay holiday season!
Cocktails, music and dancing at upcoming parties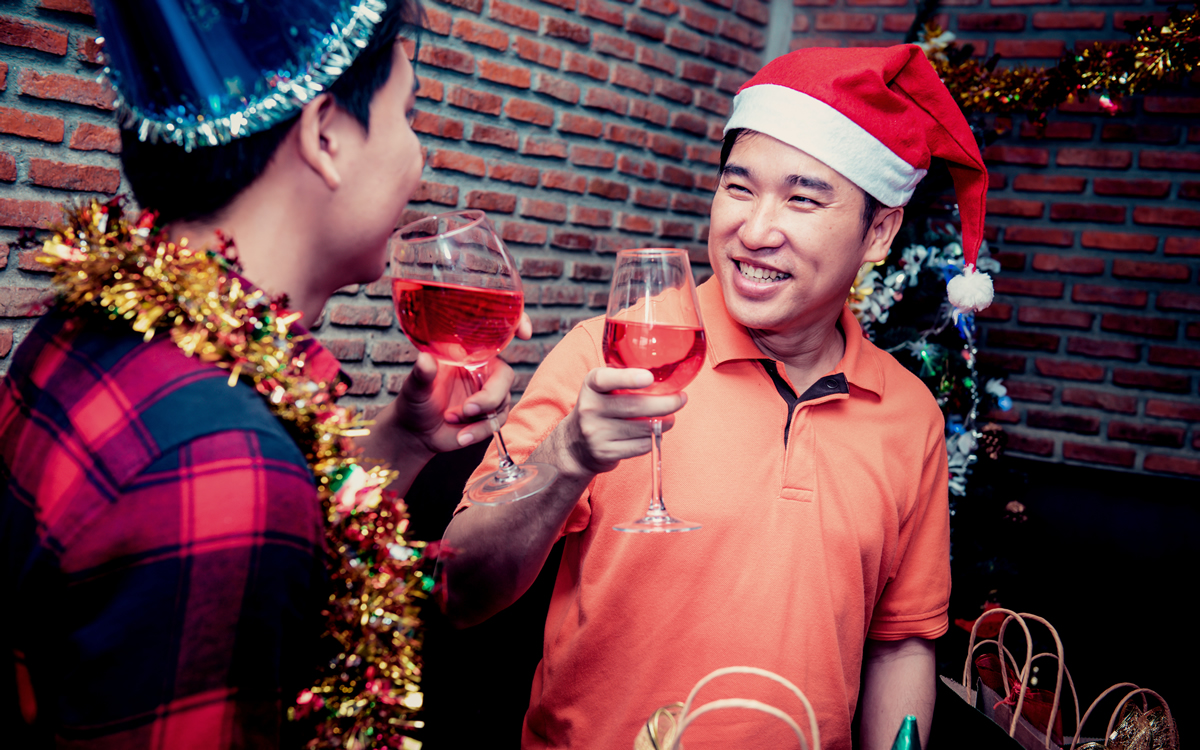 "LGBTQ Social Mixer – Pride On The Patio at Showroom" will be on Tuesday, Dec. 27 at 5:30 p.m. at Showroom.
There will be happy hour cocktails and dinner on the heated patio at the venue. Dress is casual, fancy, or comfortable. Guests are encouraged to bring their most authentic selves to chat, laugh, and get a little crazy.
Admission is free and more details are available on Eventbrite.
The Iconic International House of Balenciaga will host "Naughty or Nice: A Holiday Extravaganza" on Thursday, Dec. 22 at 10 p.m. at Privilege.
There will be a limited buffet and open bar, hookah, VIP packages, bottle specials and music by DJ Dave Thom and DJ Obie. There will also be a sweater contest with a cash prize.
Tickets are $20 and can be purchased on Eventbrite.
"Hip Hop Garden DC Day Party" will be on Saturday, Dec. 24 at 4 p.m. at Lost Society. This exclusive day party experience will feature non-stop music, dancing, and good vibes. Music played will be a crossover of genres and fusion of cultures.
Tickets are $20 and can be purchased on Eventbrite.
Winterfest remains in full force
Yappy Hour will be on Sunday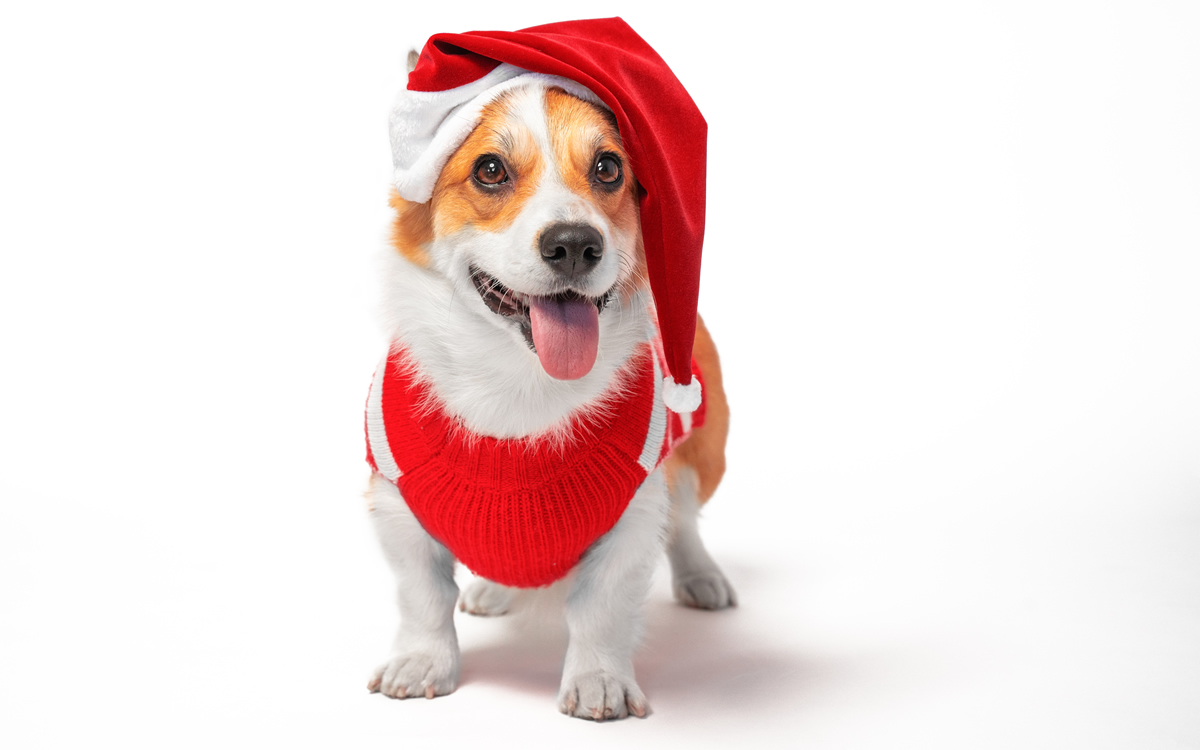 Events for Wunder Garten's 6th Annual Winterfest are still underway at one of D.C.'s most enthralling beer gardens at 1101 First St., N.E.
A Night of 1,000 Santas will be on Saturday, Dec. 17 at 8 p.m. Guests are encouraged to come dressed as Santa, Mrs. Claus, an elf, a reindeer, anything or anyone, to dance the night away and celebrate the holidays. This event is free and more details are available on Eventbrite.
Yappy Hour will be on Sunday, Dec. 18 at 12 p.m. This is a special day for the pups and their "hoomans" and perfect opportunity for the pups to get some treats and make new friends. Select beers cost $6 and there will be free pupucinnos with a purchase. This event is free and more details are on Eventbrite.
Trivia Mondays will be on Monday, Dec. 19 at 7 p.m. This event will be hosted by Mark Lloyd. Guests are encouraged to bring friends and test their knowledge to win prizes and glory. There will also be boozy cocktails, seasonal beers and themed decor. Tickets are free and more details are available on Eventbrite.
Halloween is back and more queer than ever!
Freddie's Beach Bar to host Halloween party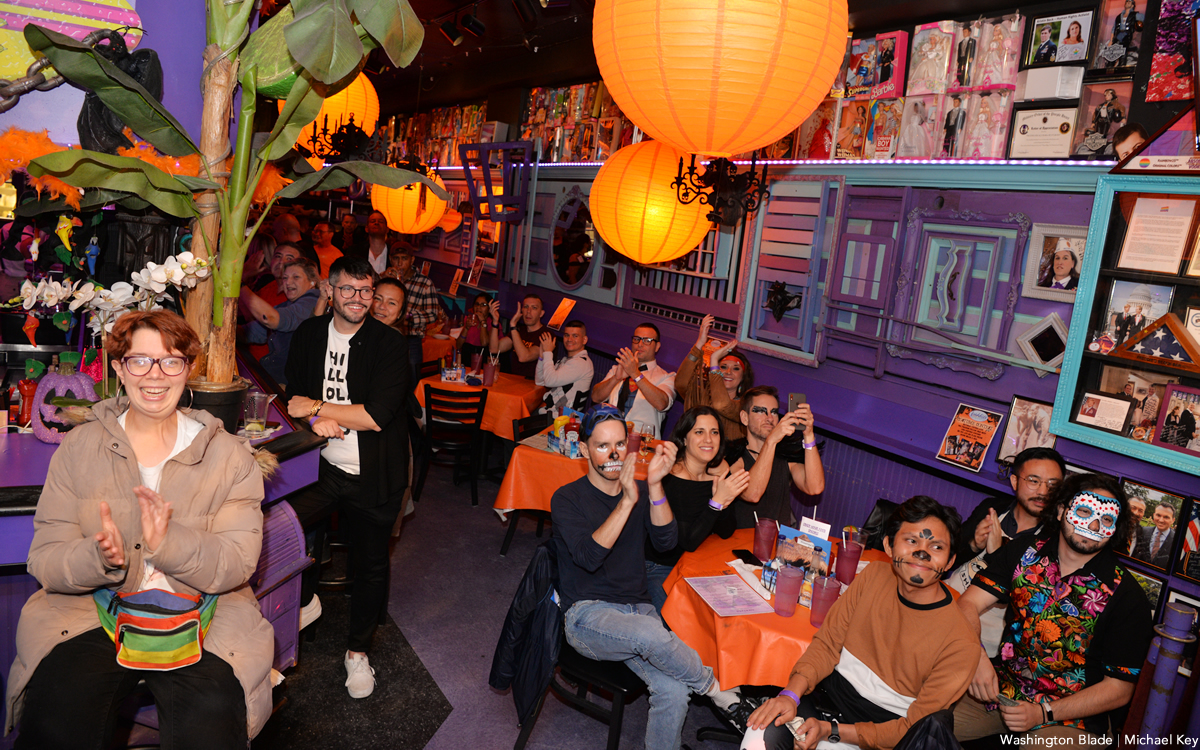 Freddie's Beach Bar and Restaurant will be hosting a Halloween party on Monday, Oct. 31 at 6 p.m.
Guests are encouraged to bring friends and meet new people from all over the world. Guests will gather in the back outside patio if the weather is nice or near the stage if not. Go Gay DC leader TJ Flavell will be there to greet you. Name tags will be provided. There's no cover charge.
For more details, visit Eventbrite. 
Metrobar DC to host 'Booze and Brews' Halloween Brunch'
"Booze and Brews Halloween Brunch" will be on Saturday, Oct. 29 at 7 p.m. at metrobar DC.
Guests are encouraged to come enjoy sounds from DJ Lalee and tasting tables from Catoctin and Republic Restoratives from 7-10 p.m. and drink specials featuring Catoctin or Republic Restoratives spirits all evening long.
This event is free to attend with an optional $15 Bash + SMYAL Fundraiser Ticket to help support LGBTQ youth across the district. Ticket holders will be honored with a cocktail.
For more details, visit Eventbrite.
Cake Pop to host 'HallowQueen Drag Brunch'
"HallowQueen Drag Brunch" will be on Sunday, Oct. 30 at 11 a.m. at The Hall CP. New host Cake Pop will be hosting this ultimate Halloween-themed event.
Flavored mimosas and Bloody Marys will cost $24 and the brunch buffet costs $30 and will include French toast casserole, buttermilk pancakes, tater tots hash, among many other menu items.
Tickets for this event start at $25 and can be purchased on Eventbrite.
Baltimore Playhouse to hold 'Haux-lloween' party
"Taste.Touch.Feel: Haux-lloween" will be on Saturday, Oct. 29 at 7:30 p.m. at Baltimore Playhouse – Private Social Club.
Guests are encouraged to come and enjoy top-tier burlesque and specialty performances, kink edutainment, interactive games, and plenty of surprises to thrill one's senses.
There will also be a costume ball with three categories. Each category is limited to eight participants. The categories are:
Alien Superstar: Most unique, intergalactic freak
Fetish Faerie: Whimsy, kinky, faerie hauxs
Best Couples Costume: Period.
After the costume ball, there will be an "Adult Play Date After Party" for mingling and a night of no inhibitions where guests can enjoy spontaneous performances, play with their lover(s) or be a voyeur while the music plays.
Tickets start at $45 and can be purchased on Eventbrite.
Sirene, X and Nadia to perform at Firefly
Firefly Halloween Special Event will be on Saturday, Oct. 29 at p.m. at Firefly. This event will feature performances by drag queens Sirene, X and Nadia. There will also be two competitions:
• "Holy" a ghoulie drag performance with a cash prize of $100 and a bookings prize of $100.
• A costume contest where the 1st place winner wins a one-night stay at Hotel Madeira, 2nd place wins dinner for two at Firefly, and 3rd place wins brunch for two at Firefly.
This event is free and more details are available on Eventbrite.