Celebrating marriage
This year's Hillwood Gay Day to honor D.C.'s right to wed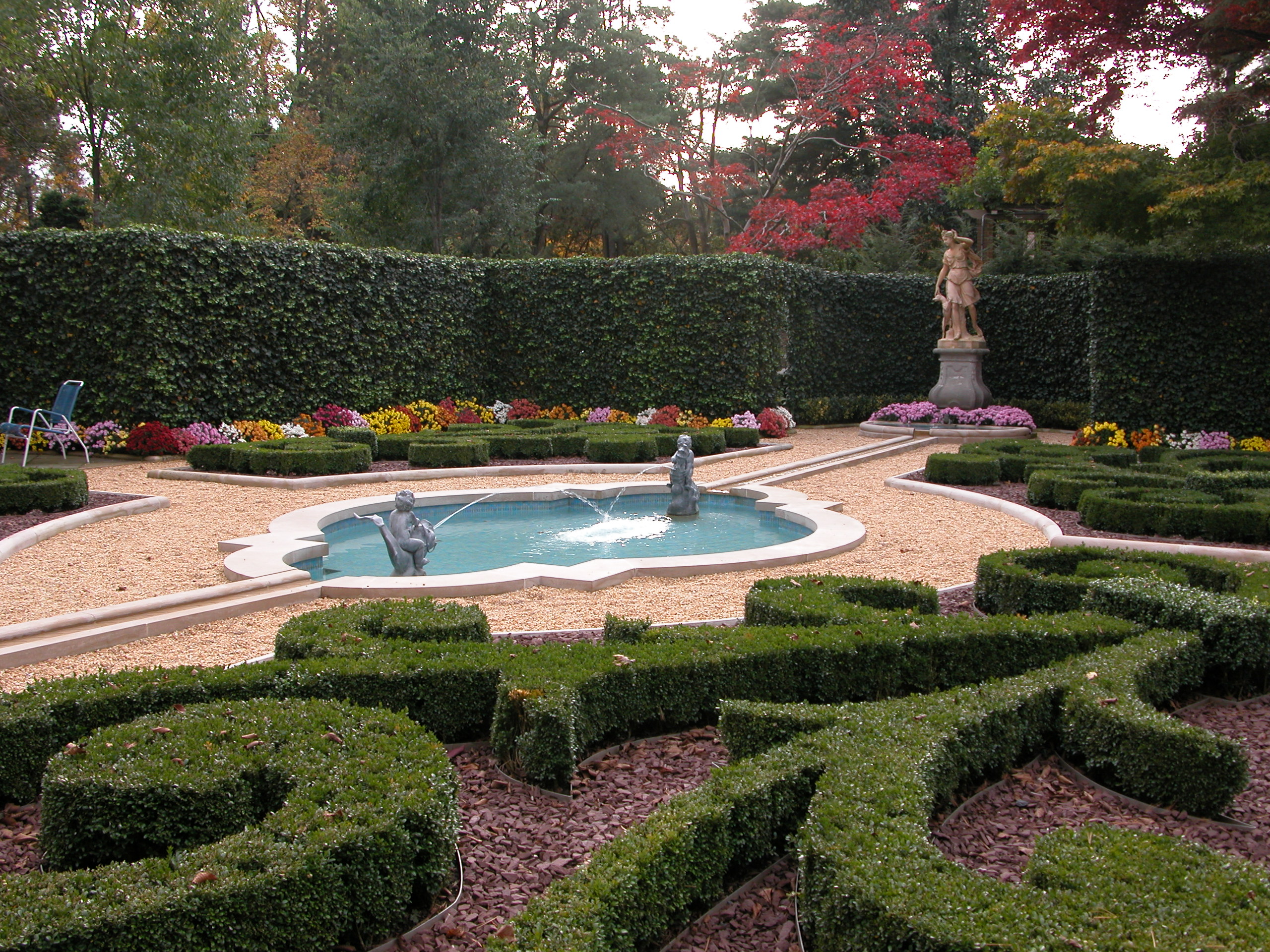 "Gay Day" at Hillwood features everything matrimonial as well as fun for kids. It's this Saturday at D.C.'s fabled estate, museum and gardens.
"Where fabulous lives" is rightly the tag-line for the 36-room mansion, nestled on 25 acres encircled by woods and with 16,000 art objects from Faberge Easter Eggs produced for the Russian Imperial Court to Beauvais 18th-century French tapestries to Sevres porcelain.
But on Saturday from 10 a.m. to 6 p.m., Hillwood — a decorative arts museum and the former home and gardens of Post cereals heiress Marjorie Merriweather Post — will come alive with morning activities for LGBT families with their kids and in the afternoon with festivities specially keyed to same-sex couples contemplating getting married in D.C.
"We are thrilled to celebrate the newfound right of hundreds of couples who can now legally marry in D.C.," said Hillwood media relations head Lynn Rossotti, "so this year we've added new wedding-themed elements to make Gay Day at Hillwood new for this year."
According to Rossotti, marriage-related events include "punch on the portico styled like a wedding reception, story telling about marriage equality and a community bulletin board to post pictures, thoughts, quotes, wedding vows and tips. The D.C. Lambda Squares will also lead square dancing and Broadway love songs will be performed by the Rock Creek Singers of the Gay Men's Chorus of Washington.
The morning begins on the mansion's south portico with a family garden party co-hosted with Rainbow Families and includes breakfast treats, a performance of "Royal Russian Adventures" by Adventure Theatre, an "imagination station" (featuring books, games and fancy dress-up) and Russian wedding gown arts activities, followed by tee time on the estate's putting green.
Afternoon festivities switch gears beginning with three gallery talks — at 12:30, 1:30 and 2:30 p.m. — by curator Howard Kurtz about Mrs. Post's wedding dress from her 1958 marriage to Herbert May. At 1 and 3 p.m., D.C. Lambda Squares will lead square dancing. At 2 and 4, Speakeasy D.C. will present three storytellers that Rossotti called "real people who will share their personal stories about what marriage equality means to them." At 2:30 and 3:30, the Rock Creek Singers perform.
From 4 to 6 p.m., participants can enjoy a wedding-style reception with hors d'oeuvres and punch on the mansion portico, with floral displays and a reproduction of a feature of the Post-May wedding, that Rossotti called "a gazebo-May pole with carved wooden poles surrounding a table for refreshments with its very mid-century 'retro' look of the 1950s era."
Vintage cars will also be shown throughout the afternoon by the Straight Eights Region of the Lambda Car Club. And four rooms not usually open to the public — including Mrs. Post's private napping room, called the "Snooze Room" — will be shown by interpreters.
Since 2001, Hillwood created an advisory committee of area LGBT leaders and has stressed outreach to the LGBT community, hosting past "Gay Day" annual events and summer outdoor film classics. Hillwood received an "Ally of the Year" award in 2007 from the Capital Area Gay and Lesbian Chamber of Commerce. This year's "Gay Day" is co-sponsored by Spectrum Printing and Graphics and ACKC — Artfully Chocolate Kingsbury Confections.
Hillwood's estate and gardens house one of America's premier art collector's museums in the U.S. Built in the 1920s on a wooded spot overlooking Rock Creek Park to the east, Post acquired the estate in 1955 after her divorce from her third husband, Joseph E. Davies, a wealthy investor and Franklin Roosevelt's ambassador to the Soviet Union (1937-1938).
Admission fees for the "Gay Day" special family hours from 10 a.m. to noon are $12. From noon to 6 p.m., admission is $12 ($10 for Hillwood members), $7 for college students. There's no charge for children and teens under 18 all day.
Hillwood is at 4155 Linnean Ave., N.W., about one mile north of the National Zoo, above Tilden Street between Connecticut Avenue and Rock Creek Park.
Disco Funk Brunch at Crazy Aunt Helen's
Tara Hoot and DJ Phil Reese perform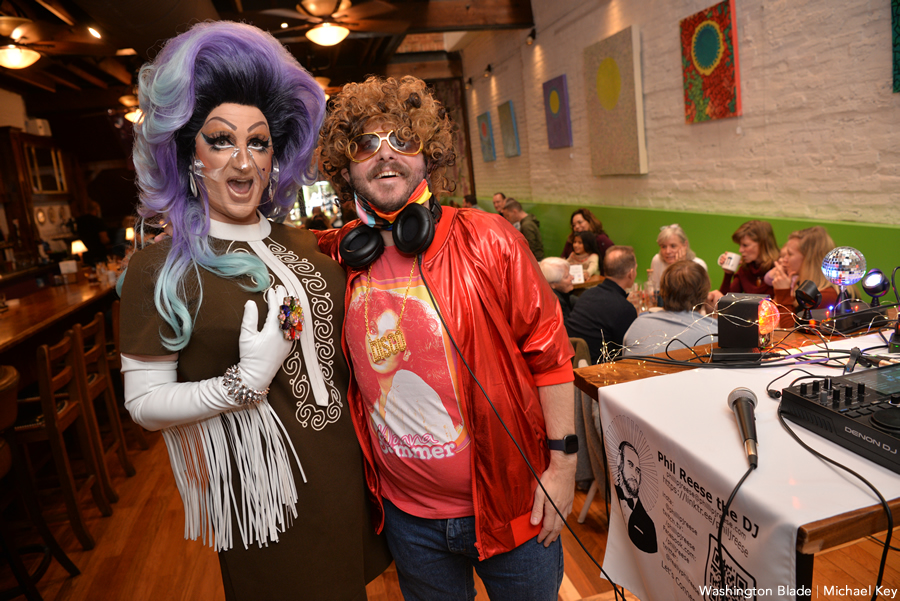 Drag queen Tara Hoot and DJ Phil Reese perform at the biweekly Disco Funk Brunch at the LGBT-owned Crazy Aunt Helen's on Sunday. For future showtimes, go to crazyaunthelens.com. (Blade photo by Michael Key)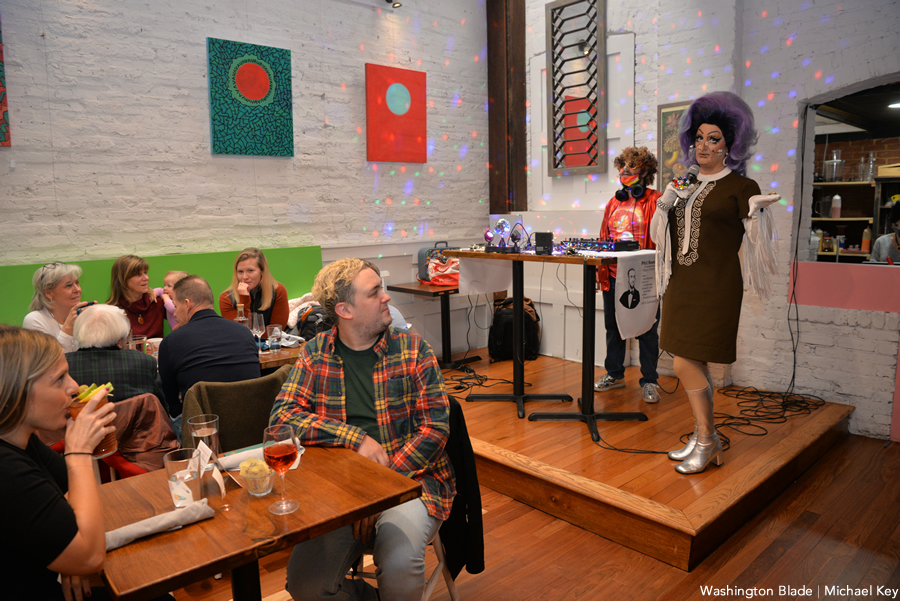 Blade's summer closing party set for Sept. 17 in Rehoboth
Benefits journalism scholarship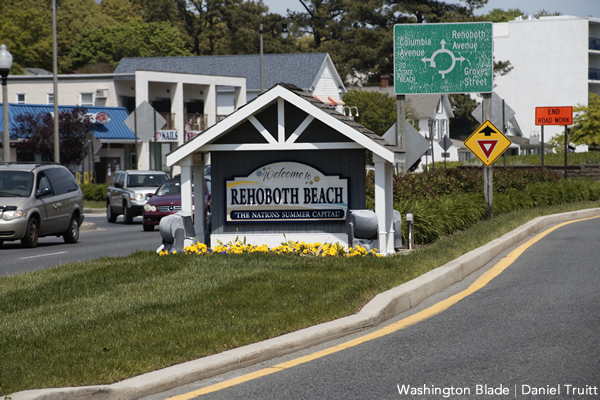 The Washington Blade's 15-year tradition of hosting a summer kickoff party in Rehoboth Beach was disrupted due to COVID restrictions. In lieu of that May event, the Blade is hosting a summer closing party on Friday, Sept. 17 at 6 p.m. at The Pines (56 Baltimore Ave., Rehoboth Beach, Del.).
Tickets are $20, which includes two drinks and appetizers. The event benefits the Blade Foundation's Steve Elkins Memorial Journalism Fellowship, a 12-week program in which an LGBTQ student journalist covers stories of interest to Delaware's queer community each summer.
All COVID safety protocols will be followed, including a requirement that attendees furnish proof of vaccination to gain entry.
If you are unable to attend you can make a donation to the Blade Foundation at BladeFoundation.org. Sponsors of the event include Delmarva Power and The Pines.
Rehoboth to close out summer with SunFest
Series of events to replace long-running Sundance due to pandemic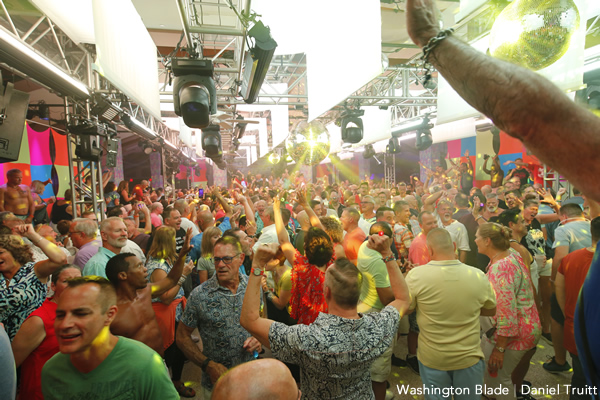 SunFest will feature a week of live performances, dances, and a live auction, sponsored by non-profit LGBTQ+ center CAMP Rehoboth.
The weeklong festival runs from Aug. 29 to Sept. 5 and is a change from the annual SunDance that CAMP Rehoboth has sponsored since 1988. This transformation began last year when the event was forced to go digital due to the coronavirus and the in-person events scheduled this year are important, according to development director and co-coordinator of SunFest Anita Broccolino.
"We love that community feel and the in-person makes all the difference in the world for us. Not being able to do it last year just reminded everyone how important we all are to one another," Broccolino said. "I think that bringing back these events this year is just huge for us and it will be extra celebratory as a result."
The festival begins with a 5k race and online auction opening on Sunday. Monday night features a give-back event at Iron Hill Brewery while Tuesday's agenda is still to be determined, said Broccolino. Diego's will host a Studio 54 give-back dance party on Wednesday and Thursday is the Port 251 women's give-back.
Live performances featuring the Skivvies, Randy Harrison and Diane Huey are scheduled for Friday night and Jennifer Holiday will follow with a performance on Saturday night, both at the Rehoboth Beach Convention Center. The festival closes out Sunday with auction pick-ups and Fun in the Sand and Sun, according to the CAMP Rehoboth website.
This event is also important to the organization's contributions to the community, said Broccolino.
"The essential services we provide for free to the community, which is a huge amount of health and wellness activities, as well as arts programming, a lot of youth programming and the community counts on us for those things. We never stopped during COVID, we made as much as we could virtual, but we took quite a hit not being able to raise those funds and awareness of the programs," Broccolino said. "We invite the entire community to come celebrate with us and make it to Rehoboth Beach, and let's make it joyful, and wonderful and make sure we're living up to the standards of all the people who helped found CAMP Rehoboth and live up to their legacy and beyond."