Gay Calif. mayor seeks U.S. House seat
GOP candidate would be first member of Congress in same-sex marriage

A gay Republican from California could become the first person in a same-sex marriage elected to Congress if he wins a U.S. House seat in an upcoming special election.
Mike Gin, who's served as mayor of Redondo Beach, Calif., since 2005, said economic and education issues would be his priorities if elected to Congress, but he would welcome any benefit that his visibility as a gay member of Congress in a same-sex marriage would impart to LGBT youth.
"Certainly, we all need role models, and being gay and being married is just a part of who I am," Gin said. "If somehow my election would provide some inspiration or maybe help a young person that's very conflicted about being gay, then I think that's a wonderful thing."
Gin, 48, married his spouse, Christopher Kreidel, 50, an animator, at the Redondo Beach Historic "Morrell House" three days before Proposition 8 passed in California, eliminating same-sex marriage rights in the state. The couple has been together 16 years.
The California mayor is pursuing a U.S. House seat to represent California's 36th congressional district, which was vacated when former Rep. Jane Harman left Congress to become head of the Woodrow Wilson International Center for Scholars.
In what is likely to be a difficult race for Gin, an all-party primary is set for May 17. If no candidate wins a majority, the two candidates who receive the most votes, regardless of party, will participate in a run-off election on July 12 to determine who will represent the district in the U.S. House.
If elected, Gin would become the fifth sitting openly gay member of Congress, joining Reps. Barney Frank (D-Mass.), Tammy Baldwin (D-Wisc.), Jared Polis (D-Colo.) and David Cicilline (D-R.I.). Gin would also be the first openly gay Republican to serve in Congress since former Arizona Congressman Jim Kolbe retired in 2007.
"I look at it just simply as part of who I am," Gin said. "I've been very fortunate to be very open in my community and people have always treated me with tremendous respect and, even though they might agree with me on what they might consider to be a lifestyle, or the particular political positions that I have, I have always been very fortunate in being treated with a great amount of respect."
Job creation would be the top priority for Gin. To stimulate the economy, Gin said Congress should sustain community block grants funds as well as the Workforce Investment Act, a 1998 law signed by then-President Clinton that created regional Workforce Investment Boards throughout the country to entice business. Gin said House Republicans had proposed to defund the law, but he wants it to continue.
"I view the budget not as a slash-and-burn approach as I think I've seen, especially over the past few months," Gin said. "The Workforce Investment Act has created jobs, particularly in aerospace, and helped us sustain jobs here in the community."
Another important issue for Gin is investment in education — particularly in the fields of science, technology, engineering and mathematics. A former computer technician for the aerospace and defense industries, Gin said science education forms the foundation of the talent needed in his district for the advanced technical industries and he wants to see federal education grants in these areas.
"We need more young people to get excited about careers in science, engineering and mathematics in order to sustain that base of talent that we need here in our local industries," Gin said.
Gin's emphasis on economic issues in his campaign is part of the reason he won an endorsement in his race from the Log Cabin Republicans.
R. Clarke Cooper, Log Cabin's executive director, said Gin has already proven he's an effective leader in the course of the time he's been a public servant.
"It says a lot that Redondo Beach is one of California's few debt-free cities under his leadership, and that Mike was able to raise more than $100,000 in the first three days of his campaign," Cooper said. "He is ready and able to join the GOP majority in Congress fighting to create jobs and turn this economy around, and Log Cabin Republicans will work to send him to Washington this summer."
Gin has also won the endorsement of 10 current or former mayors in the South Bay of California and the Redondo Beach Chamber of Commerce.
Although he's emphasizing economic issues, Gin said LGBT issues would also be on his agenda if elected to the House. Gin said upon taking his House seat he'd join the LGBT Equality Caucus, which is chaired by the openly gay members of Congress.
"To me, that's really a non-issue because I strongly believe in the rights affecting our community and legislation affecting our community because it affects my family as well," Gin said.
Among the bills that Gin said he's support are the Employment Non-Discrimination Act, which would bar job discrimination against LGBT people, and the Uniting American Families Act, which would allow gay Americans to sponsor their foreign partners for residency in the United States, as well as legislation to repeal the Defense of Marriage Act, which prohibits federal recognition of same-sex marriage.
Gin also said he'd oppose a measure pending before the House that could disrupt the process for "Don't Ask, Don't Tell" repeal by expanding the certification requirement to include the four military service chiefs. In December, President Obama signed legislation allowing for an end to the military's gay ban, but only after he, the defense secretary and the chair of the Joint Chiefs of Staff certify the U.S. military is ready.
"Certainly, the [chair of the] Joint Chief [of Staff] represents all the service chiefs throughout our nation's armed forces — and with the secretary of defense and the president, the commander-in-chief in particular — I believe those are the three appropriate people that need to certify and would be very competent and knowledgeable about certifying the readiness of our troops," Gin said.
Gin's work as an LGBT advocate has been limited, although he was involved in the fight against Prop 8 in 2008 by taking part and contributing money to a coalition of Republicans that were against the initiative. In 2000, Gin said he was also against Prop 22, which made a ban on same-sex marriage part of the state law.
"Those are issues that I've come out in front of because, again, it affects my family as well," Gin said. "I don't consider myself an activist, but I've certainly been an advocate for legislation that affects our community. Being an out mayor has allowed me to have that voice."
In the course of his run for Congress, Gin said he hasn't encountered any anti-gay campaign tactics from his opponents. Still, he said he has endured attacks on his sexual orientation in his previous runs for office as mayor.
"There was a very ultra-conservative social conservative group here in California called the California Republican Assembly, which did an independent expenditure campaign flier against me — a very subtle way with issues regarding the gay agenda," Gin said. "Very frankly, many people in my community were put off by it, and I believe that actually backfired on them and helped me gain greater support for my election as mayor in 2005."
Even though upon taking his House seat, Gin would be voting for Republican leadership and joining the Republican caucus — which most Capitol Hill observers agree wouldn't be willing to advance pro-LGBT legislation — the California mayor said his presence among GOP lawmakers could change minds.
"I would not hesitate at all to tell them my personal story and how this type of legislation affects my family and many families throughout our nation to bring the conversation back to really what I feel Republicanism is about and how it started," Gin said. "That's how hearts and minds can change. Whether or not it will happen, I don't know."
Gin expressed mixed feelings about House Speaker John Boehner's (R-Ohio) decision to take up legal defense of the Defense of Marriage Act now that the Obama administration has declared it would no longer litigate on behalf of the statute. Gin said he's personally against DOMA, but sees advantages to Boehner's action.
"If you look at it from a constitutional level, sometimes the case, the judicial case, can be strengthened if you have some sort of opposition that's mounted," Gin said. "From a personal level, I don't like the fact that that's occurring, but also, the silver lining, if it occurs, is that clearly, I think, the courts have been in favor of us to this point. The very strong record should be built that further strengthens our case, if, in fact, counsel is appointed."
Gin faces an uphill battle in his pursuit of a U.S. House seat as he runs in a Democratic district where two high-profile Democratic candidates are in the running: California Secretary of State Debra Bowen and Los Angeles City Council member Janice Hahn.
Recent polls released from the campaigns of the Democratic challengers indicate the race is neck-and-neck between Bowen and Hahn — with Gin following behind. According to an internal poll published last month by the Bowen campaign, Bowen and Hahn are tied at 20 percent in the race while Gin comes in at 8 percent.
Additionally, Bowen and Hahn are better funded than Gin. According to most recent Federal Election Commission reports, Bowen has raised $195,000 and has $93,000 in cash on hand, while Hahn has raised $275,000 and has $171,000 in cash on hand. Meanwhile, Gin has raised $77,000 and has $42,000 in cash on hand.
At the same time, California's state equality organization last month threw its support behind Bowen in the race. Jim Carroll, interim executive director for Equality California, cited Bowen's long-term commitment to the LGBT community in the announcement of the endorsement's from his organization's political action committee.
"Equality California PAC only endorses candidates who support full equality for the entire lesbian, gay, bisexual and transgender community, and Debra Bowen has a long track record of standing with our community when we've needed her most," Carroll said. "We are confident that she will remain a vocal champion for equality in Congress and a committed leader that all Californians can count on."
Gin said he's pursuing an endorsement from the Gay & Lesbian Victory Fund. Denis Dison, a Victory Fund spokesperson, said he couldn't comment on candidates that his organization has yet to endorse. The Victory Fund has endorsed Gin in his previous runs for political office as mayor of Redondo Beach.
'Very familiar': Mark Glaze's story brings into focus mental health for gay men
Experts see common story as LGBTQ people enter middle age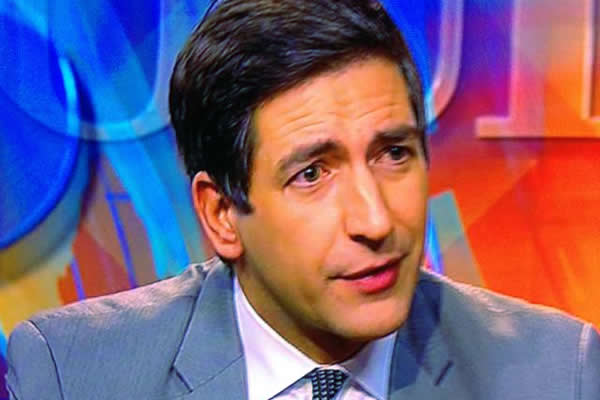 The death by suicide at age 51 of Mark Glaze, a gun reform advocate who was close to many in D.C.'s LGBTQ community, is striking a chord with observers who see his struggles with mental health and alcoholism as reflective of issues facing many gay men as they enter middle age.
Glaze's story resonates even though much of the attention on mental health issues in the LGBTQ community is devoted to LGBTQ youth going through the coming out process and transgender people who face disproportionate violence and discrimination within the LGBTQ community in addition to a growing focus on LGBTQ seniors entering later stages of life.
Randy Pumphrey, senior director of behavioral health for the D.C.-based Whitman-Walker Health, said Glaze's story was "very familiar" as a tale of mental health issues facing gay men in the middle stage of life.
"You're talking about a gay-identified man who is in his 50s, somebody who has struggled with alcohol misuse — or maybe abuse or dependence— and also depression," Pumphrey said. "I think that there has always been a higher incidence of suicide for men in general in their middle age 50 and above, but this increases when you're talking about gay men, and also if you're talking about gay men who suffer with mental health issues, or substance use disorder issues."
Several sources close to Glaze said his death did not come as a surprise. His family has been open about his death by suicide last month while he was in jail after allegedly fleeing the scene of a car accident in Pennsylvania and a long history of depression and alcoholism.
Pumphrey said Glaze's situation coping with mental health issues as well as the consequences for his role in the accident, were reflective of someone who might "begin to perceive that this is an issue that they can't get away from, or the consequences they can't get away from exposure and that can lead somebody to a fatal outcome."
"My experience is that there have been gay men that I have worked with over the years — particularly in their 50s and early 60s — it's taken them a long time to recognize the severity of the problem, whether it's their depression or their substance abuse, and then they find themselves in a very precarious situation because of shame, and so they may not necessarily seek help even though they need help."
A 2017 study in the American Journal of Men's Health found the prevalence of depression among gay men is three times higher than the general adult population, which means they are a subgroup at high risk for suicide.
The study found "scant research exists about gay men's health beyond sexual health issues," most often with HIV, which means issues related to depression and suicidality "are poorly understood."
"Gay men's health has often been defined by sexual practices, and poorly understood are the intersections of gay men's physical and mental health with social determinants of health including ethnicity, locale, education level and socioeconomic status," the study says.
The study acknowledged being male itself is one factor incorporated in addressing mental health issues in this subgroup because "regardless of sexual orientation, men can be reluctant to seek help for mental health problems." Another study quoted in the report found 23 percent, less than one quarter of gay men, who attempted suicide sought mental health or medical treatment.
In addition to mental health issues facing gay men in Glaze's age group, others saw his situation as a common story in the culture of Washington, which is notorious for celebrating and prioritizing success with little tolerance for personal setbacks.
In the case of Glaze, who had sparred on Fox News with Tucker Carlson as executive director of Everytown for Gun Safety, the threat of exposure and threat to his career may have seemed overwhelmingly daunting.
Steven Fisher, who knew Glaze since the 1990s and worked with him at the D.C.-based Raben Group, said one factor that contributed to Glaze's condition was "he could only see upward in terms of his career trajectory."
"We saw that in him and it had me very concerned because I felt like he might end up in a place that wasn't good once he left Everytown, and that's tragically and sadly what happened," Fisher said. "I think he just had trouble adjusting to what is usually a roller coaster ride, I think, in people's careers, especially in the D.C. world."
Along with Glaze, Fisher has worked on gun issues for Everytown, which has been a client of his since 2015 after he worked for them in 2012 after the Newtown shooting.
Compounding the challenges that Glaze faced is a culture among many gay men focused on sexuality, which prioritizes youth and appearance and presents problems as those qualities start fading when men enter middle age.
Fisher said another factor in Glaze's condition was social media, pointing out public perception about his identity was important to him.
"If you look at his social media — I think this is instructive to the rest of us — a lot of the comments are about how Mark was so good looking and he was charming, and he was so smart and so funny," Fisher said. "That's all true, and that's why he was very appealing to many people, but those qualities don't really tell you everything about a person. In fact, one could argue they're superficial in a way, and people have to remember people are more complicated than what you see on social media."
One issue for gay men facing mental health issues as they enter middle age is they don't have the same resources as those available to LGBTQ youth, who have been more of a focus in terms of mental health issues in the LGBTQ community.
Among the leading organizations for LGBTQ youth is the Trevor Project, which has resources and a hotline for LGBTQ youth facing mental health crises.
Kevin Wong, vice president of communications for the Trevor Project, said his organization would be receptive to an older LGBTQ person who calls the hotline, but ultimately would refer that person elsewhere.
"If an LGBTQ person above the age of 25 reaches out to The Trevor Project's crisis services for support and expresses suicidal thoughts, our counselors will listen, actively and with empathy, and work with them to de-escalate and form a safety plan, like any other contact," Wong said. "However, our organization has remained youth-centric since its founding and our volunteer crisis counselors are specifically trained with younger LGBTQ people in mind."
Much attention is focused on the coming out process for LGBTQ people, a time that can upend close relationships — as well as reaffirm them — and a process more commonly associated with youth.
Ilan Meyer, senior scholar of public policy at the Williams Institute at the University of California, Los Angeles, said data is scant about suicide rates among LGBTQ people, but information on suicide attempts shows they tend to be at a heightened rate for LGBTQ people as they go through the coming out process.
"What we do know is that there is a connection with the coming out period at whatever age coming out happens," Meyer said. "And so, we see a proximity to coming out whatever age that happened, we see the suicide attempts proceeding and after that."
Suicide attempts, Meyer said, are much higher for LGBTQ people than the population at large. The self-reported rate of suicide attempts in the U.S. population as a whole, Meyer said, is 2.4 percent, but that figure changes to 20 to 30 percent among LGBTQ youth, which about to 10 to 15 times greater.
Black and Latino people, Meyer said, have been less likely to make suicide attempts in their lifetimes, although he added that may be changing in recent years.
With the primary focus on mental health issues elsewhere in the LGBTQ community, Glaze's death raises questions about whether sufficient resources are available to people in his demographic, or whether individuals are willing to seek out care options that are available.
Meyer said whether the resources for suicidal ideologies among LGBTQ people are sufficient and what more could be done "is the the million-dollar question."
"It's definitely not determined by just mental health," Meyer said. "So many people have depression, but they don't attempt suicide. And so, then the difficult thing is to find the right moment to intervene and what that intervention should be."
Meyer said much of the focus on mental health is on a person's last moments before making a suicide attempt, such as making suicide hotlines readily available, but some of the stressors he sees "are more chronic, ongoing things related to homophobia and the kind of experience that LGBT people have as they come to terms to realize their sexual identity."
Pumphrey said another factor in mental health issues not to be underestimated for almost two years now is "dealing with the COVID and loneliness epidemic," which appears to have no immediate end in sight with the emergence of the Omnicron variant.
"There was always this piece of sometimes the experience of being in your 50s and early 60s…we talk about the invisibility factor," Pumphrey said. "But when there's just this sense of being disconnected from community, especially in the early days of the pandemic, and kind of being locked down, I think that just raised the risk."
U.S. Conference on HIV/AIDS to be held virtually Dec. 2-3
Fauci, Levine, Pelosi to speak at opening session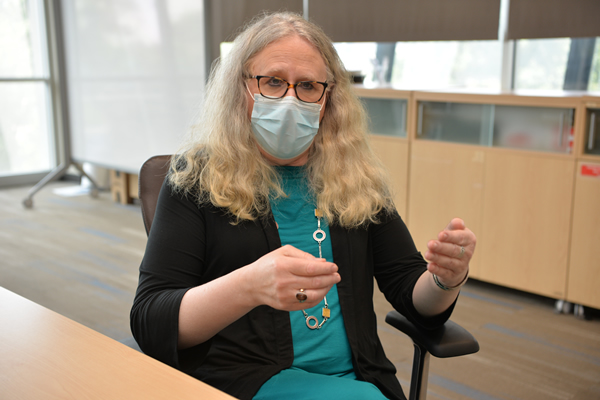 Dr. Anthony Fauci, director of the National Institute of Allergy and Infectious Diseases; and Dr. Rachel Levine, the U.S. Assistant Secretary of Health who became the nation's highest-ranking transgender public official earlier this year, are among dozens of experts scheduled to participate in the 25th Annual U.S. Conference on HIV/AIDS scheduled to take place virtually Dec. 2-3.
Fauci and Levine were scheduled to join Harold Phillips, director of the White House Office of National AIDS Policy; and Rep. Nancy Pelosi (D-Calif.), speaker of the U.S. House of Representatives, as speakers at the conference's opening plenary session at noon on Thursday, Dec. 2.
Phillips and Levine were expected to provide information about President Joe Biden's plans for updating the National HIV/AIDS Strategy, which Biden was scheduled to announce on Dec. 1 at a White House World AIDS Day event.
Members of the U.S. People Living With HIV Caucus were also expected to discuss the federal policy agenda on HIV/AIDS at the opening plenary session.
In addition to the opening plenary and three other plenary sessions, one more on Thursday, Dec. 2, and two on Friday, Dec. 3, the conference was scheduled to include 140 workshop sessions on a wide variety of HIV/AIDS related topics.
The annual United States Conference on HIV/AIDS is organized by the D.C.-based national HIV/AIDS advocacy organization NMAC, which was formerly known as the National Minority AIDS Council before it changed its name to that of its widely known initials NMAC.
"NMAC leads with race to urgently fight for health equity and racial justice to end the HIV epidemic in America," the organization states on its website. "Health equity with communities of color is everyone's challenge."
Several of the workshop sessions cover the topic of expanding the local, state, and national efforts of using pre-exposure prophylaxis drugs known as PrEP as a means of preventing HIV infection.
Other workshop sessions include: HIV CURE – Hot Topics in HIV Cure Research; A Town Hall on Aging and HIV; COVID, HIV, and Racism – How Providers Can Make a Difference; Expanding the Pleasure and HIV Prevention Toolkit: Kink As Harm Reduction; It's About Time – HIV Research Just For Transgender Women; and Impact of COVID-19 on HIV Prevention Services Among U.S. Centers for Disease Control and Prevention-Funded Community Based Organizations.
The conference's fourth and closing plenary session, Foundation Stones to Building the EHE Effort in Indian County, "will highlight the work of those addressing HIV and COVID in Indian Country, rural states and among Alaska Natives with limited infrastructure," according to a conference agenda statement.
"This plenary addresses these challenges and provides innovative solutions by the Indian Country – making the case to support Native HIV care by providing essential building blocks," the agenda statement says.
Paul Kawata, NMAC's executive director, says in a statement in the conference's agenda booklet that he and his NMAC team are disappointed that the 2021 conference is being held virtually for the second year in a row.
"But we felt the issue of safety was simply too critical to ignore," Kawata said in his statement. "I've been very concerned about our loved ones over 50 living with HIV through the whole COVID pandemic," he said, noting that people in that category were dealing with isolation as well as a higher risk for COVID.
"I hope this conference, even though it is virtual, will help alleviate some of that isolation," Kawata said. "We've worked very hard to make this conference not just an opportunity for training and education, but a chance to connect with others, reinforce those strands in your support net, and hopefully, establish some new connections."
More information about the U.S. Conference on HIV/AIDS and instructions on registering to attend can be obtained at nmac.org.
N.C. lieutenant governor compares gays to cow feces, maggots
"If homosexuality is of God, what purpose does it serve? What does it make? What does it create? It creates nothing," Robinson said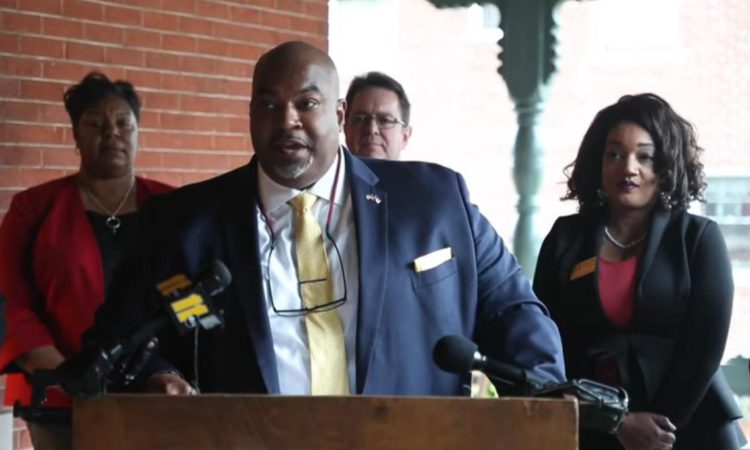 WINSTON-SALEM – Speaking to parishioners at the Berean Baptist Church in Winston-Salem last Sunday, November 14, North Carolina Lt. Governor Mark Robinson attacked the LGBTQ+ community in remarks caught on the church's livestreaming video on YouTube.
Robinson said in his sermon that he questioned the "purpose" of being gay; said heterosexual couples are "superior" to gay couples; and that he didn't want to explain to his grandchildren why two men are kissing if they see that on television the Charlotte Observer reported.
The state's Republican Lt. Governor then went on to compare being gay to "what the cows leave behind" as well as maggots and flies, who he said all serve a purpose in God's creation. "If homosexuality is of God, what purpose does it serve? What does it make? What does it create? It creates nothing," Robinson said.
Democratic lawmakers expressed their outrage on Twitter:
"This man's theology and religious practices are not only flawed and a perversion of the Christian tenets; he places countless people at risk of violent attacks and even murder every time he opens his mouth." #ncpol https://t.co/Uw8jeiqx7A

— NC House Democrats (@NCHouseDems) November 20, 2021
According to the Observer, "The video was distributed Friday by a pastor at St. John's Metropolitan Community Church in Raleigh, the day before the Transgender Day of Remembrance. A protest rally was held Friday in front of Robinson's office, but organizers also read the names of transgender people who have been killed.
"This man's theology and religious practices are not only flawed and a perversion of the Christian tenets; he places countless people at risk of violent attacks and even murder every time he opens his mouth," said Vance Haywood, senior pastor at St. John's, in a statement.
Robinson is expected to run for the governor's chair in 2024. In another video of the sermon captured the Lt. Governor ranting in transphobic terms his opinion of the Trans community:
North Carolina Lt. Gov. Mark Robinson (Twitter Video)
Video of remarks made by North Carolina Lt. Gov. Mark Robinson courtesy of the Charlotte Observer.