National news in brief: November 18
Mass. passes law barring gender identity employment discrimination, Catholic Charities ceases providing foster services in Ill., Mich. poised to pass anti-bullying bill

L.A. LGBT Center celebrates 40 years
LOS ANGELES — Saturday, one of the nation's oldest LGBT institutions celebrated its 40th anniversary at the Westin Boneventure Hotel, honoring Chaz Bono, gay actor Neil Patrick Harris and his partner, celebrity chef David Burtka.
According to Karen Ocamb of Frontiers L.A., the ceremony was hosted by comedian Leslie Jordan and included presentations by Center Board member and Queer As Folk actor Peter Paige, "Glee" star and board member Jane Lynch and actor David Arquette, whose sister is trans actress Alexis Arquette, presenting an award to fellow "Dancing With The Stars" contestant, Chaz Bono.
"Today we are living in an increasingly uncivil society. Gone are the optimistic aspirations for a New Frontier or a Great Society that would conquer the problems of ignorance and prejudice and eliminate injustice," said Center CEO Lorri Jean. "The L.A. Gay & Lesbian Center stands in stark contrast to all of that."
Mass. legislature passes trans rights bill
BOSTON — After passing in the lower house Tuesday 95-58, and passing by voice vote in the Senate Wed., a bill that would bar employment and housing discrimination — but leaves out public accommodation discrimination — for transgender residents of Massachusetts passed the Senate in a voice vote on Wednesday. Gov. Deval Patrick (D) has said he would sign it.
It's a bittersweet victory for some Massachusetts trans rights activists, who have criticized the lack of public accommodations language in the bill.
"We want complete protections for transgender people – including in public accommodations – but also know that in order to get there, we cannot walk away from the legislature's first step toward achieving those full protections," GLAD Transgender Rights Project director Jennifer Levi said in a statement.
Calif. FAIR Education law takes effect Jan. 1
SACRAMENTO — The law that mandates schools include in the curriculum important figures from the LGBT community and disabled community will take effect in seven weeks.
Opponents of the FAIR Education Act, known as SB 48, attempted to derail the legislation by collecting signatures toward a "people's veto" ballot measure. That effort failed, and schools are now gearing up to comply with the mandate.
"Our history is more complete when we recognize the contributions of people from all backgrounds and walks of life," State Superintendent of Public Instruction Tom Torlakson said after the legislation was signed into law in July.
Supporters of the law say it will improve the self-esteem of LGBT young people and possibly curb bullying.
Ill. Catholic Charities ends foster care services
CHICAGO — Catholic Charities of Illinois has announced that it will no longer provide foster care services in Illinois as three Catholic dioceses dropped lawsuits against the state seeking to skirt state law mandating same-sex couples in civil unions be allowed in the foster care system.
According to the Chicago Tribune, the dioceses of Joliet, Springfield and Belleville sued the state in an attempt to avoid recognizing same-sex couples. However, after the state forced 2,000 foster cases to transition to non-religious agencies, and judges refused to halt the process before the Nov. 30 deadline, the dioceses agreed to the state's terms and end adoption and foster care placement services in Illinois.
Secular agencies in the regions serviced by the dioceses have already agreed to assist in the transition.
'Religious exemption' in Michigan bullying bill dropped
LANSING, Mich. — Controversial language in a Michigan anti-bullying bill that would exempt from punishment those expressing "sincerely held religious belief or moral conviction," will be stricken from the Senate bill after outrage from LGBT and Muslim groups.
ALSO IN THE BLADE: GAY SAUDI DIPLOMAT DENIED ASYLUM IN PRELIMINARY DECISION
Paving the way to make the bill easier to pass, State Senator Rick Jones agreed last week to drop the language in Matt's Law, a bill named for a young Michigan man who committed suicide in 2002 after severe bullying and harassment. Matt's father, Kevin Epling joined with leaders from Equality Michigan and the Michigan chapter of the Council on American-Islamic Relations in denouncing the bill.
"That one paragraph, though, negates most of the things that we tried to put in," Epling told ABCNews in regard to the religious exemption.
Michigan is one of only three states without an anti-bullying law.
Harsh anti-LGBTQ bill introduced in Ghana
Measure would criminalize LGBTQ identity, allyship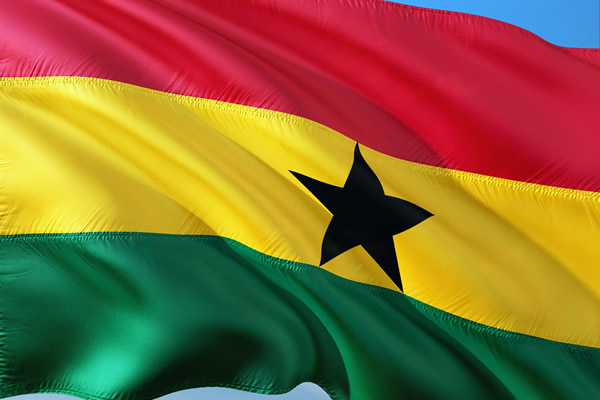 A bill that would criminalize LGBTQ identity and allyship in Ghana was officially introduced in the country's Parliament on Monday.
The "Proper Human Sexual Rights and Ghanaian Family Values Bill" went to the Constitution and Legal Affairs Committee after its first reading.
Eight conservative lawmakers who are from the opposition and ruling parties sponsored the bill. Thomson Reuters Foundation News reports Samuel Nartey George, a member of the National Democratic Congress party, is the lead sponsor.
The bill, if passed, would outlaw LGBTQ identity and subject anyone who identifies as part of the LGBTQ community or as an ally with up to 10 years in prison.
A draft of the bill that was leaked online last week listed some of the punishable offenses that include "gross indecency," which is defined as "the public show of amorous relations between or among persons of the same sex." This act, labeled a misdemeanor, can result in "a term of imprisonment no less than six months and not more than one year."
Activists in Ghana and across the world have sought to raise awareness of the bill on social media with the hashtags #KillTheBill and #GhanaIsEnoughForUsAll. A Change.org petition that urges Ghanaian lawmakers to oppose the measure has been created.
Critics say the measure would violate human rights and would make LGBTQ people more vulnerable to persecution and violence. The Coalition of Muslim Groups in Ghana and other religious organizations have welcomed the bill, with Thomson Reuters reporting they say it is needed to "prevent the dilution of cultural values and beliefs in Ghanaian society."
Naa Seidu Fuseini Pelpuo, the overlord of the Waala Traditional Area, and other traditional leaders have condemned the LGBTQ+ community as "unnatural and [perverted]." Pelpuo has also banned activities between LGBTQ individuals in the Waala Traditional Area and warned of "firm and swift" punishment if found engaging in "such acts," according to the Ghana Broadcasting Corporation.
The bill's introduction comes after the May arrest of 21 activists and paralegals who attended a conference on how to advocate for LGBTQ rights.
Hundreds participate in first-ever Cayman Islands Pride parade
Territory's governor, premier among marchers
Upwards of 600 people participated in the first-ever Pride parade in the Cayman Islands that took place on Saturday.
Caymanian Gov. Martyn Roper, Premier Wayne Panton and opposition MP Barbara Conolly are among those who participated in the parade that the Cayman LGBTQ Foundation, a local advocacy group, organized.
Caymanian authorities required that all participants were vaccinated against COVID-19. Noel Cayasso-Smith, founder and president of the Cayman LGBTQ Foundation, on Monday told the Washington Blade on Monday during a WhatsApp interview that his group did not allow alcohol in the parade and "discouraged" public displays of affections "in order to maintain a respectful event."
"This is the first time in history the Cayman Islands has ever been able to put on a Pride," said Cayasso-Smith. "I'm excited because we had no protesters. We had no negativity throughout the entire parade."
Cayasso-Smith said he and members of the Cayman LGBTQ Foundation decided to organize the parade, in part, because the pandemic has drastically reduced travel to and from the Cayman Islands. Cayasso-Smith noted hotels, condominium associations, restaurants, bars and local businesses all supported the event.
"Pride month came in and you know for every year I got really tired of seeing our Cayman people leaving to go to Atlanta, New York, San Francisco, Canada to enjoy themselves for Pride," he said, while noting the travel restrictions that remain in place because of the pandemic. "We thought it would be great to have our Pride here since we're in our own little bubble."
The Cayman Islands is a British territory that is located in the western Caribbean Sea between Jamaica and Cuba.
The Caymanian government in 1998 refused to allow a gay cruise ship with 900 passengers to dock. Religious officials in the British territories pressured authorities to prohibit an Atlantic Events vessel from visiting the territory.
Cayasso-Smith, who was born in the Cayman Islands, told the Blade that "growing up here has been very difficult for me as a gay person." Cayasso-Smith lived in the U.K. for 13 years until he returned to the Cayman Islands to help his family rebuild their home after Hurricane Ivan devastated the British territory in 2004.
"I decided to stay because I thought, you know, I should be able to live in my country as a free gay man where there's no laws restricting me from being who I am," said Cayasso-Smith. "I feel that as a gay man contributing to the island I should have the right to live free."
Caymanian Grand Court Chief Justice Anthony Smellie in 2019 struck down the territory's same-sex marriage ban. The Caymanian Court of Appeal a few months later overturned the ruling.
The territory's Civil Partnership Law took effect last September.
LULAC Lambda announces 2021 scholarship awards
Castro, Javier Rodriguez win $1,000 honors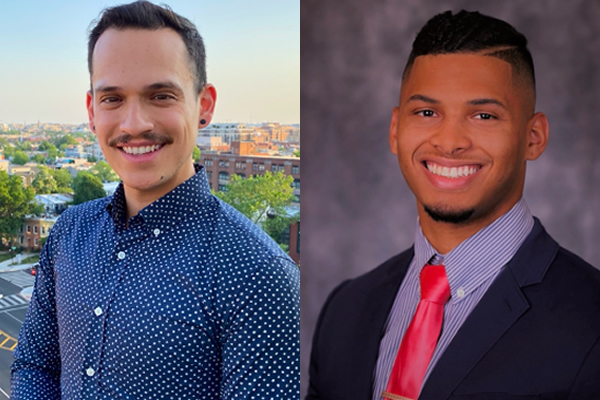 The D.C.-based LGBTQ Latinx organization LULAC Lambda has announced it has selected two D.C. residents bound for graduate studies in foreign affairs and higher education to receive its 2021 annual scholarship award.
"For a fourth year in a row, LULAC Lambda will provide scholarships to outstanding scholars who come from our LGBTQ+ Latinx community," said Erik Rodriquez, the LULAC Lambda president, in a statement released by the group. "Our scholarship program will help these scholars achieve their academic goals and reduce their student debt," Rodriquez said.
The statement says one of the two scholarship awards, for $1,000, will go to Brian Castro, who will begin studies for a master's degree in the fall of 2021 at Georgetown University's Walsh School of Foreign Service.
"The generous scholarship provided by LULAC Lambda will complement my studies by going directly into my tuition costs," Castro said in the statement. "Though I have been a resident of Washington, D.C., working full-time at a leading public health consulting firm, I am grateful to have received the support from an organization that is also committed to social justice," he said.
The other scholarship, for $1,300, will go to Victor Javier Rodriguez for his doctoral work in education at Florida State University. The LULAC Lambda statement says Javier Rodriquez's academic interest lies in "exploring the relationship between school communities and districts' implementation of anti-racist practice and student success."
In his own words, Javier Rodriquez said, "A long-term career goal of mine is to affect change at the federal level through the United States Department of Education, in which I would work to address our nation's education crisis by advocating for equitable policies and practices that improve the outcome for all our students, especially those who are most vulnerable."
LULAC Lambda says it was founded in October 2014 "to mobilize and strengthen the LGBTQ+ and Latinx communities of Washington, D.C. through community and civic engagement." It is one of 1,000 chapters across the country affiliated with the League of United Latin American Citizens (LULAC), the nation's largest and oldest Latinx volunteer-based civil rights organization, the group's statement says.