Black and gay in D.C.
Theater festival features two playwrights tackling sexuality, AIDS on stage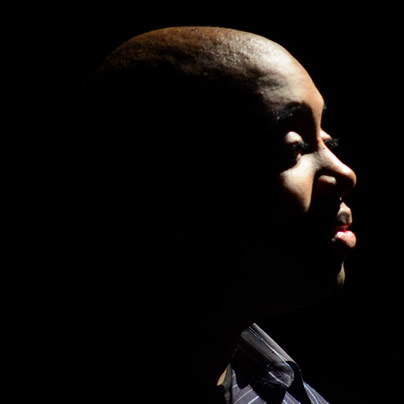 DC Black Theatre Festival
June 23-July 1
'Moments of Truth,' June 30
9 p.m., Navy Memorial Theater
701 Pennsylvania Ave., N.W.

'11 x 8 ½ inches,' June 29
9 p.m., Howard University Blackburn Center
2400 Sixth St., N.W.

Ticket prices vary.
dcblacktheatrefestival.com
In the upcoming DC Black Theatre Festival, a commemoration of African-American culture and works, two playwrights seek to shine a spotlight on the black LGBT community.
Monte Wolfe and Alan Sharpe, both black D.C. playwrights, have focused their pieces on sexuality, love and dealing with the complications of HIV/AIDS. Their plays are being featured in the festival, which starts June 23 and runs through July 1 at various locations in the D.C. area.
"A problem is a lack in visibility," says Sharpe. "Representations of black gays have been very limited, and in the past those characters were used as something to ridicule."
Sharpe's piece, "11 x 8 ½ inches," is a series of short scenes that explores the lives of black gay men living in D.C. Each scene explores ideas of sex and sexuality, sometimes entering into the erotic, raunchy and romantic. The piece is being featured in the New Works Reading Series, a part of the festival that showcases new works by upcoming and established playwrights in the area.
Reginald Richards, a gay actor in Sharpe's play, says the piece works to break stereotypes of the "typical gay man."
"People expect us to be very flamboyant and really sexual," he says. "It is important for people to see we come with all different personalities and different ethnic backgrounds."
Wolfe's play, "Moments of Truth," is also a series of short scenes that show a variety of people dealing with the complications of HIV/AIDS and how it affects love and relationships. With a less than $1,000 budget, the minimalist style keeps the focus on the short but charged interactions between the characters.
"There is something for everybody in the show, whether you are black, white, gay or straight," he says. "It is about connecting AIDS to sexuality and working through those problems."
Wolfe was diagnosed with AIDS in late 2004. This helped trigger his interest in HIV/AIDS outreach, in which he created the Brave Soul Collective, a theater company, in 2006. The company focuses on plays with LGBT themes.
Sharpe has been writing plays with LGBT themes since 1992. Coincidentally, he was also diagnosed with AIDS the same year. He and Wolfe have collaborated on several works, and Wolfe is an actor in one of the scenes of Sharpe's piece.
"Alan has always been a mentor to me," says Wolfe. "He makes it clear to me the character I want to perform and what I want to write about in my plays."
Sharpe says that the festival is a good opportunity to shed light on talent that might otherwise be overlooked.
"It is amazing to see artists travel from all over the country to join together for a few days," he says. "It allows artists to reach a broader range of audience."
Barbara Asare-Bediako, an actor in Wolfe's piece, identifies as, "a woman who just loves a woman."
"My ultimate goal is to make black theater and gay theater a normal thing," she says. "I want it so we can turn on the TV and it would just be part of society."
However she says it is still important to focus on talent coming from the African-American community, and doing HIV/AIDS outreach. Asare-Bediako has been involved with several outreach programs, including HIPS, to help prevent the spread of HIV/AIDS.
"I had a cousin who passed," she says. "I found out months after it happened. My uncle, his father, acts like he never had a son."
Asare-Bediako also cites the high HIV/AIDS rate in the District as an important factor to consider when selecting themes for the festival. The newly infected HIV/AIDS rate among African-American women has nearly doubled in D.C.'s poorest neighborhoods in the past two years, according to a recent Washington Post report.
Despite their focus on LGBT themes, Sharpe and Wolfe work to keep all kinds of audience members involved.
"We focus on the universal elements and not on division," says Wolfe. "We cry, we laugh, we dream just like everybody else."
Jared Shamberger, an actor in Wolfe's piece who also wrote some of the scenes, says the piece includes a little bit of everything and expresses that everyone experiences powerful moments of truth.
"Even though we do primarily focus on LGBT themes, LGBT people have heterosexual friends and vice versa," he says. "I don't think you could present the LGBT story without including the heterosexual experience as well."
One of his scenes is about a heterosexual couple that just had unprotected sex for the first time before they even went on a first date. They talk about where they are as a couple and about getting tested.
Shamberger agrees that including themes that deal with the HIV/AIDS rate is important.
"The HIV infection is not making headlines anymore," he says. "People are getting infected everyday still, and I think it is something that people should be made aware of."
Both pieces develop their themes through short scenes rather than a longer narrative arc. Wolfe says this makes the piece more powerful.
"I think it keeps people on their toes," he says. "I don't think I want the audience to get married to one particular character. I want them to see some bits of themselves in all the characters."
Sharpe and Wolfe say that including LGBT themes in the theater is a great way to make people aware of the LGBT community by drawing them into characters' lives.
"Gay people go through the same thing, they fall in love and they get heartbroken," says Bediako. "People need to see these stories, see that gay people live normal lives, whatever normal is."
Shamberger says it is impossible to write a play about the African-American community without including the LGBT community.
"I think if we are trying to present the landscape of black experience we have to include LGBT people as well," he says.
Calendar: May 15-20
Events in the week to come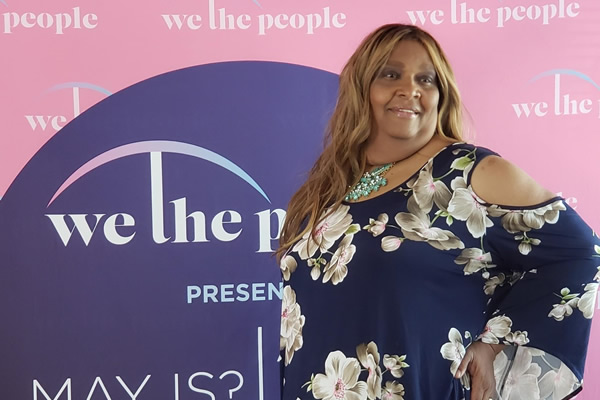 Saturday, May 15
May Is Trans DC will host a free virtual event, "May Is: Trans Pride" at 10 a.m. The event, curated by SaVanna Wanzer, will focus on addressing the critical gaps in information, services, and visibility of the transgender, gender non-conforming and gender expansive communities in the DMV. For more information, visit: mayistransdc.com/event-details/may-is-transpride.
The DC Center will host online support for LGBTQ+ people of color via Zoom at 1 p.m. This peer support group is an outlet for LGBTQ People of Color to come together and talk about anything affecting them in a space that strives to be safe and judgement free. For more information, visit thedccenter.org/poc or facebook.com/centerpoc.
Sunday, May 16
The DC Center and the Beta Kappa Chapter of the Beta Phi Omega Sorority will host a peer-led support group devoted to the joys and challenges of being a Black lesbian via Zoom at 1 p.m. You do not need to be a member of the Beta Kappa Chapter or the Beta Phi Omega Sorority in order to join, but they do ask that you either identify as a lesbian or are questioning that aspect of your identity. For more information, email [email protected].
May Is Trans DC will host a movie night over Zoom at 5 p.m. The movie will focus on stories about the transgender community. Grab your PJ's, a blanket and pillow and cozy up for a relaxing night of fun. To RSVP, visit: . mayistransdc.com/event-details/movie-night.
Monday, May 17
Join GenderQueer DC for their monthly support group for people who identify outside of the gender binary. Whether you're bigender, agender, gender fluid, or just know that you're not 100% cis – this is your group. The event will be on Zoom and will begin at 7 p.m. For more information, visit genderqueerdc.org or their Facebook page.
Join May Is Trans DC for "Trans Led Organizations via Zoom at 7 p.m. The event will feature panelists Queen Victoria Ortaga, Jevon Martin, Kayla Gore, and Lee Blinder who will discuss how to observe the unique needs of transgender communities to create non-profit organizations. To RSVP, visit: mayistransdc.com/event-details/trans-led-organizations.
Tuesday, May 18
The DC Center will host "Bi Roundtable Discussion" via Zoom at 7 p.m. This monthly event will be an opportunity for people to gather to discuss issues related to bisexuality or as bi individuals in a private setting. For more information visit Center Bi's Facebook page: facebook.com/centerbiplus.
"Ask Me About My Pronouns" will be on Zoom at 7 p.m. Join Will Wanzer III, Grayson Baker, and Marian Cooper for an educational conversation about how to use pronouns and best practices if you do not know someone's pronouns. To RSVP, visit: mayistransdc.com/event-details/ask-me-about-my-pronouns-1.
Wednesday, May 19
"Allies of the Transgender Community" is an online panel that will be hosted on Zoom at 7 p.m. This event, organized by May Is Trans DC, will discuss the ins and outs of transgender allyship. The featured panelists are Justin Woods, Stephania Mahdi, and Jewel Addy. For more information, visit: mayistransdc.com/event-details/allies-of-the-transgender-community.
Join BookMen DC as they discuss gay literature over Zoom at 7:30 p.m. For more information, visit: bookmendc.blogspot.com.
Thursday, May 20
The DC Center will host an online Poly Discussion group starting at 7 p.m. on Zoom. This group is designed to be a forum for people at all different stages to discuss polyamory and other consensual non-monogamous relationships. Newcomers will be given a basic introduction into what polyamory is and what some of the advantages and disadvantages are. Attendees who are already in relationships will also be given the opportunity to discuss their situations and get advice from the group if they feel that would be helpful. This group is open to people of all sexual orientations and people who are interested in non-monogamy in both kinky and non-kinky relationships. For more information, visit: thedccenter.org/events/poly-group-discussion-2021-05-20.
MCBC honors veterans with free COVID testing
Event sponsored by African American Health Program, National Center for Children and Families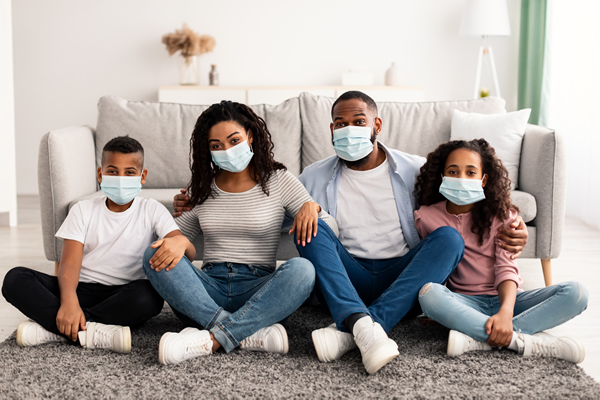 Montgomery County Black Communities hosts "Veterans Celebration!" at Montgomery College (Rockville Campus) on Saturday May 22 at 10 a.m. The event, associated with the catchphrase "Don't Stress. Take the Test," will salute veterans by providing free on-site COVID-19 testing, bags of food, COVID-19 swag, and on-site vaccine pre-registration. This event is sponsored by organizations such as the African American Health Program and the National Center for Children and Families. For more information visit AAHPcovid.com.
NAMI in conversation about managing mental health
Guided discussion and Q&A with a panel of experts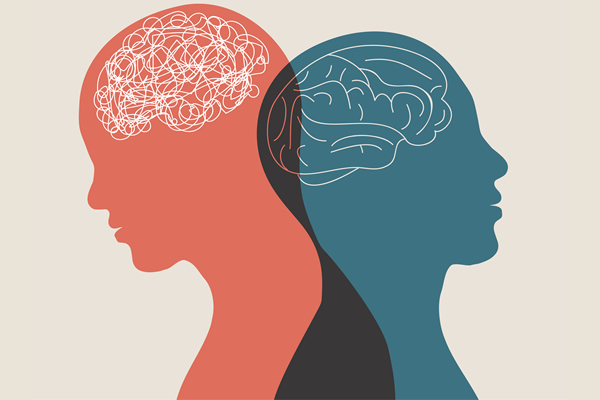 The National Alliance on Mental Illness hosts the fourth edition of "NAMI Ask the Expert Help Not Handcuffs," a webinar dedicated to addressing mental health crises with effective community responses. During this webinar, community experts provide an overview of the crisis model being developed and implemented in St. Tammany Parish, Louisiana, and offer background on how to get started locally on implementation of a new crisis system.
Following the presentations, NAMI's Chief Medical Officer Dr. Ken Duckworth will lead a guided discussion and Q&A with a panel of experts including Mary Burckell, Director of Safe Haven, Nick Richard, Executive Director of NAMI St. Tammany, Tom Rowan, Project Director and Peer Support Specialist Supervisor of NAMI St. Tammany, and Judge Alan Zaunbrecher, 22nd Judicial District Court of Louisiana. To register, visit NAMI's website.