Black and gay in D.C.
Theater festival features two playwrights tackling sexuality, AIDS on stage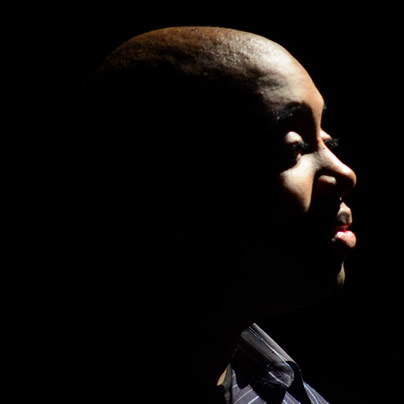 DC Black Theatre Festival
June 23-July 1
'Moments of Truth,' June 30
9 p.m., Navy Memorial Theater
701 Pennsylvania Ave., N.W.

'11 x 8 ½ inches,' June 29
9 p.m., Howard University Blackburn Center
2400 Sixth St., N.W.

Ticket prices vary.
dcblacktheatrefestival.com
In the upcoming DC Black Theatre Festival, a commemoration of African-American culture and works, two playwrights seek to shine a spotlight on the black LGBT community.
Monte Wolfe and Alan Sharpe, both black D.C. playwrights, have focused their pieces on sexuality, love and dealing with the complications of HIV/AIDS. Their plays are being featured in the festival, which starts June 23 and runs through July 1 at various locations in the D.C. area.
"A problem is a lack in visibility," says Sharpe. "Representations of black gays have been very limited, and in the past those characters were used as something to ridicule."
Sharpe's piece, "11 x 8 ½ inches," is a series of short scenes that explores the lives of black gay men living in D.C. Each scene explores ideas of sex and sexuality, sometimes entering into the erotic, raunchy and romantic. The piece is being featured in the New Works Reading Series, a part of the festival that showcases new works by upcoming and established playwrights in the area.
Reginald Richards, a gay actor in Sharpe's play, says the piece works to break stereotypes of the "typical gay man."
"People expect us to be very flamboyant and really sexual," he says. "It is important for people to see we come with all different personalities and different ethnic backgrounds."
Wolfe's play, "Moments of Truth," is also a series of short scenes that show a variety of people dealing with the complications of HIV/AIDS and how it affects love and relationships. With a less than $1,000 budget, the minimalist style keeps the focus on the short but charged interactions between the characters.
"There is something for everybody in the show, whether you are black, white, gay or straight," he says. "It is about connecting AIDS to sexuality and working through those problems."
Wolfe was diagnosed with AIDS in late 2004. This helped trigger his interest in HIV/AIDS outreach, in which he created the Brave Soul Collective, a theater company, in 2006. The company focuses on plays with LGBT themes.
Sharpe has been writing plays with LGBT themes since 1992. Coincidentally, he was also diagnosed with AIDS the same year. He and Wolfe have collaborated on several works, and Wolfe is an actor in one of the scenes of Sharpe's piece.
"Alan has always been a mentor to me," says Wolfe. "He makes it clear to me the character I want to perform and what I want to write about in my plays."
Sharpe says that the festival is a good opportunity to shed light on talent that might otherwise be overlooked.
"It is amazing to see artists travel from all over the country to join together for a few days," he says. "It allows artists to reach a broader range of audience."
Barbara Asare-Bediako, an actor in Wolfe's piece, identifies as, "a woman who just loves a woman."
"My ultimate goal is to make black theater and gay theater a normal thing," she says. "I want it so we can turn on the TV and it would just be part of society."
However she says it is still important to focus on talent coming from the African-American community, and doing HIV/AIDS outreach. Asare-Bediako has been involved with several outreach programs, including HIPS, to help prevent the spread of HIV/AIDS.
"I had a cousin who passed," she says. "I found out months after it happened. My uncle, his father, acts like he never had a son."
Asare-Bediako also cites the high HIV/AIDS rate in the District as an important factor to consider when selecting themes for the festival. The newly infected HIV/AIDS rate among African-American women has nearly doubled in D.C.'s poorest neighborhoods in the past two years, according to a recent Washington Post report.
Despite their focus on LGBT themes, Sharpe and Wolfe work to keep all kinds of audience members involved.
"We focus on the universal elements and not on division," says Wolfe. "We cry, we laugh, we dream just like everybody else."
Jared Shamberger, an actor in Wolfe's piece who also wrote some of the scenes, says the piece includes a little bit of everything and expresses that everyone experiences powerful moments of truth.
"Even though we do primarily focus on LGBT themes, LGBT people have heterosexual friends and vice versa," he says. "I don't think you could present the LGBT story without including the heterosexual experience as well."
One of his scenes is about a heterosexual couple that just had unprotected sex for the first time before they even went on a first date. They talk about where they are as a couple and about getting tested.
Shamberger agrees that including themes that deal with the HIV/AIDS rate is important.
"The HIV infection is not making headlines anymore," he says. "People are getting infected everyday still, and I think it is something that people should be made aware of."
Both pieces develop their themes through short scenes rather than a longer narrative arc. Wolfe says this makes the piece more powerful.
"I think it keeps people on their toes," he says. "I don't think I want the audience to get married to one particular character. I want them to see some bits of themselves in all the characters."
Sharpe and Wolfe say that including LGBT themes in the theater is a great way to make people aware of the LGBT community by drawing them into characters' lives.
"Gay people go through the same thing, they fall in love and they get heartbroken," says Bediako. "People need to see these stories, see that gay people live normal lives, whatever normal is."
Shamberger says it is impossible to write a play about the African-American community without including the LGBT community.
"I think if we are trying to present the landscape of black experience we have to include LGBT people as well," he says.
10 LGBTQ events this week
It is Black LGBTQ Pride and Memorial Day Weekend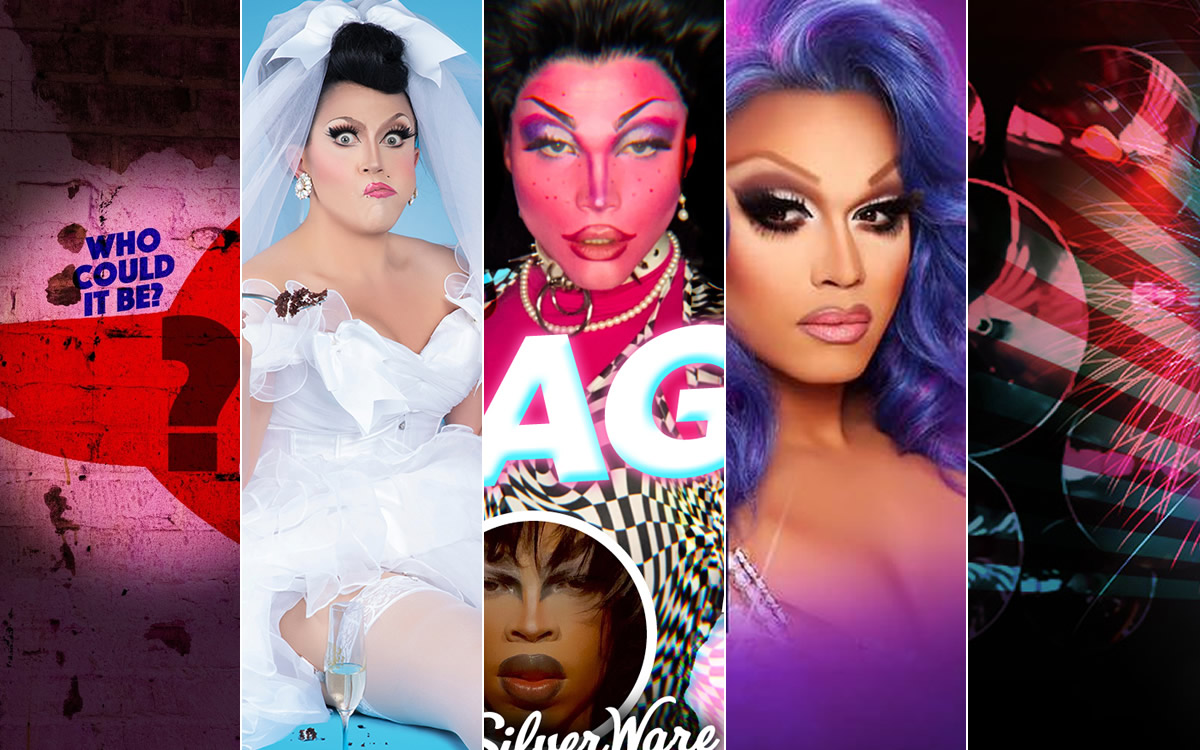 Below are our picks for some of the most fun and creative things to do this week in D.C. that are of special interest to the LGBTQ community.
BenDeLaCreme "Ready to be Committed"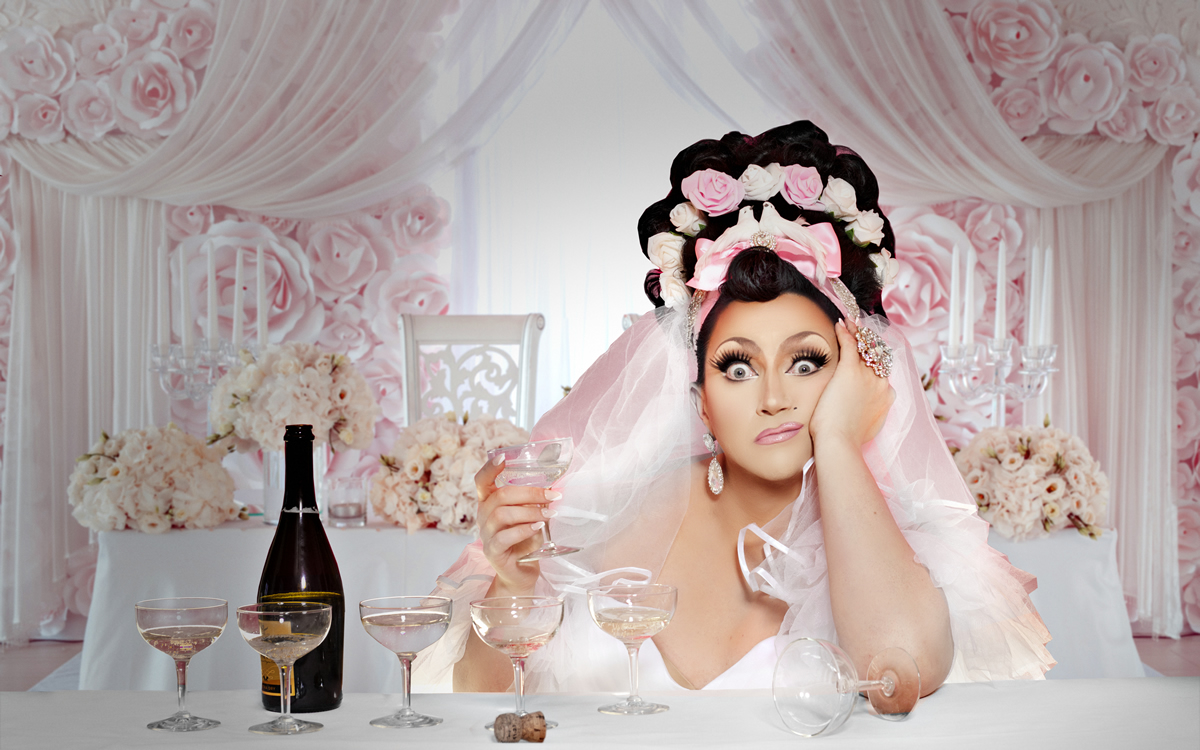 Monday, May 23
7 p.m.
9:30 Club
815 V Street, N.W.
$45
Facebook | Website | Ticketmaster
"RuPaul's Drag Race" alumni BenDeLaCreme performs "Ready to be Committed" at the 9:30 Club Monday. Doors open at 7 p.m. Seating is first come, first serve.
Mystery Reveal Party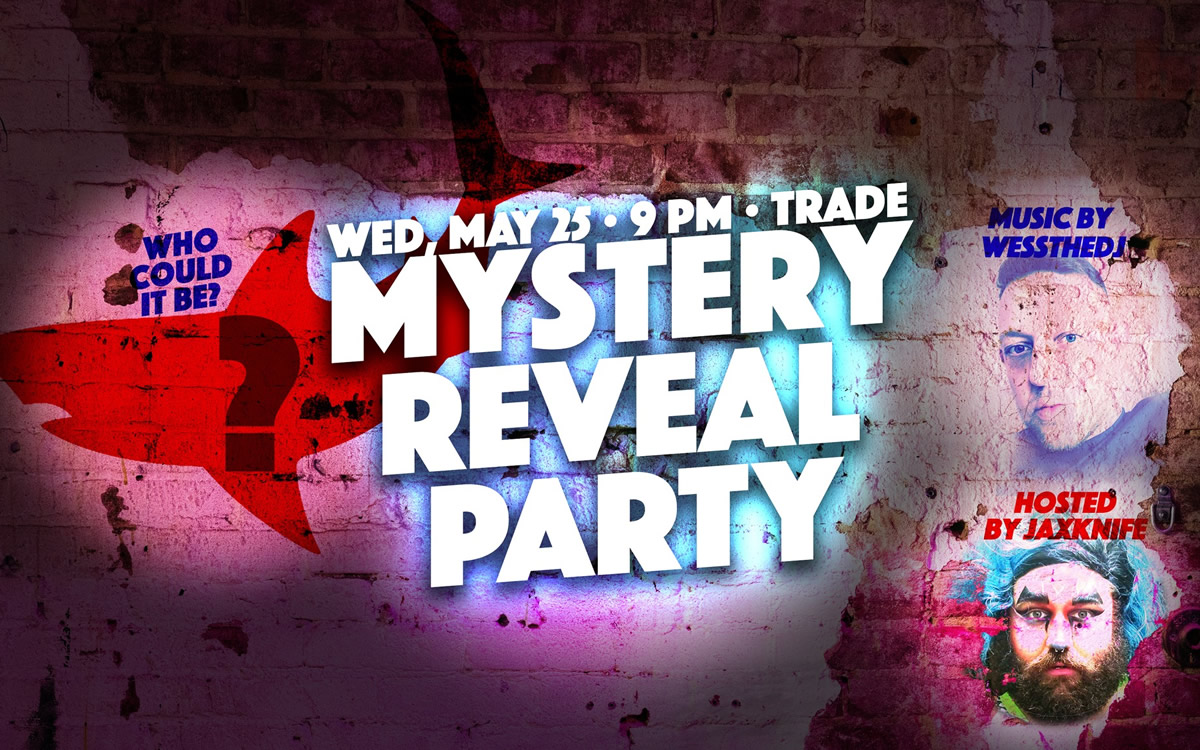 Wednesday, May 25
9 p.m.
Trade
1410 14th Street, N.W.
Facebook
Meet the mystery guest at a mystery reveal party hosted by Jaxknife on Wednesday. Mystery drink specials include $3 shots and $7 beer/shot combos.
Black, Gay and Thriving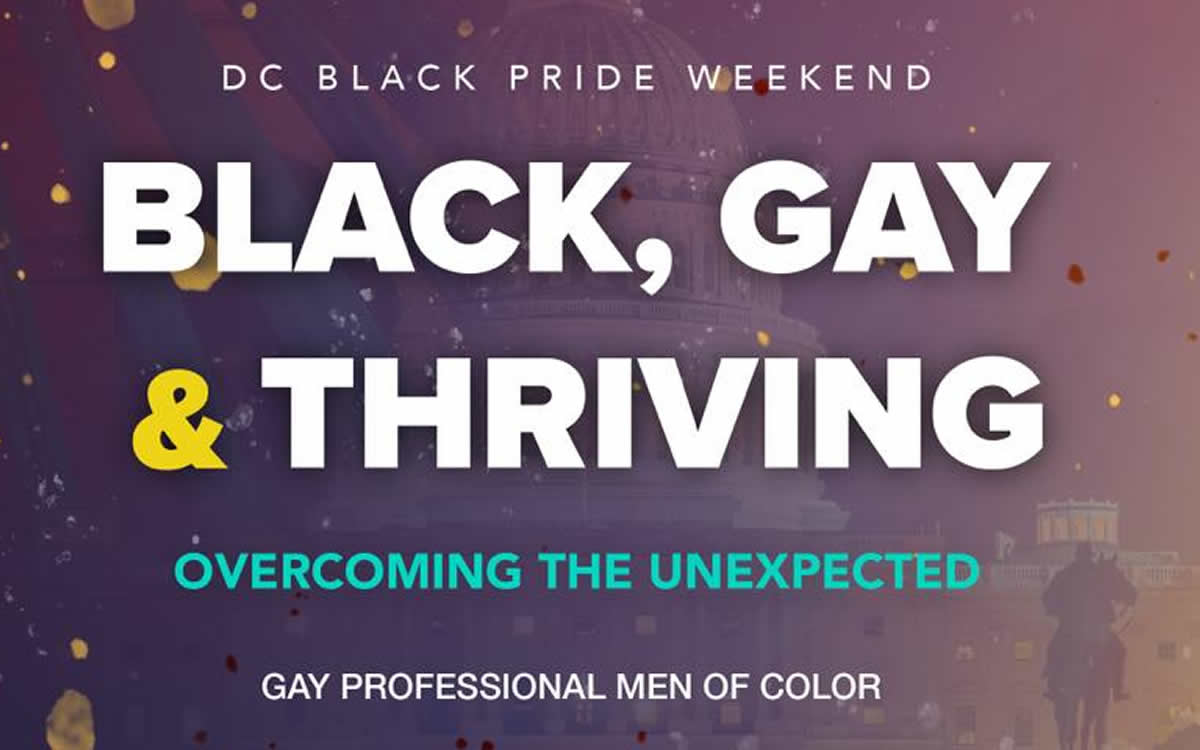 Thursday, May 26
5:30 p.m.
ANC 5D Community Meeting Room
371 Morse Street, N.E.
Facebook | Eventbrite
Gay Professional Men of Color (GPMC) holds a networking event on Thursday at the beginning of Black Pride Weekend in D.C.
LGBTQ+ Evening Out in Del Ray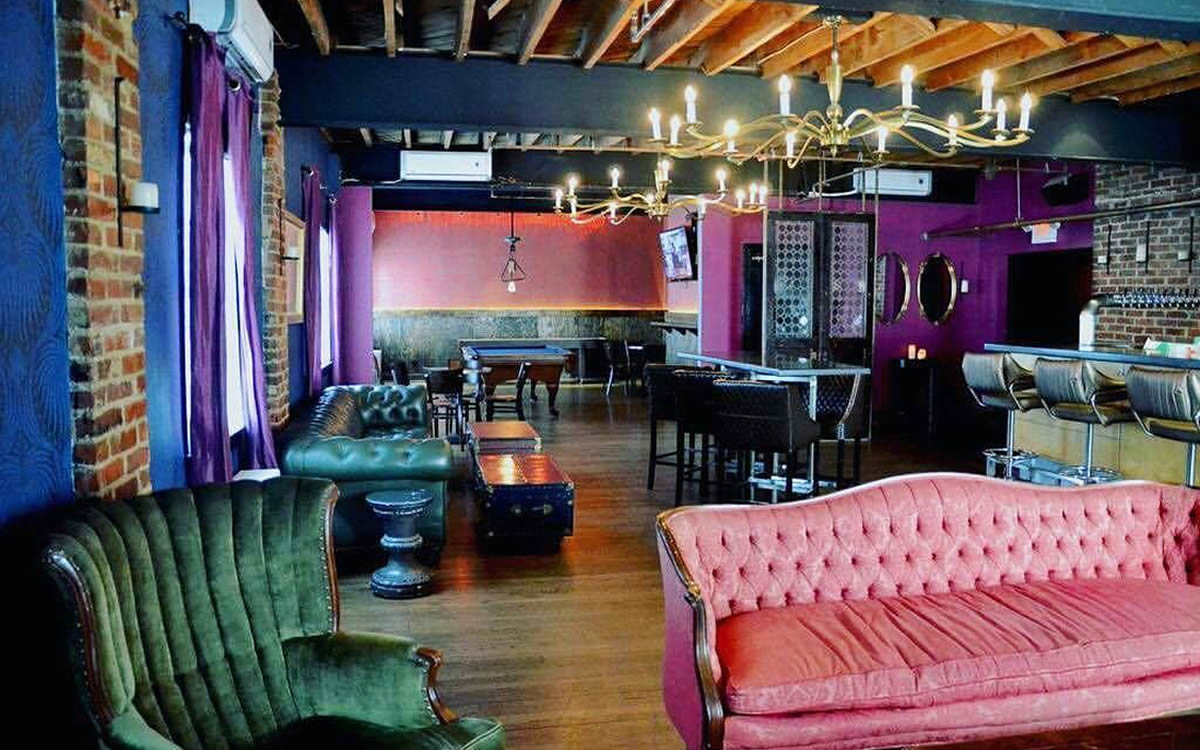 Thursday, May 26
7-10 p.m.
Bar No. 9 Lounge at the Evening Star
2000 Mt Vernon Avenue
Alexandria, Va.
Facebook | Eventbrite
Join a free gathering and make some new friends at the Bar No. 9 Lounge (upstairs) in the Del Ray neighborhood of Alexandria, Va. on Thursday.
Trans Agenda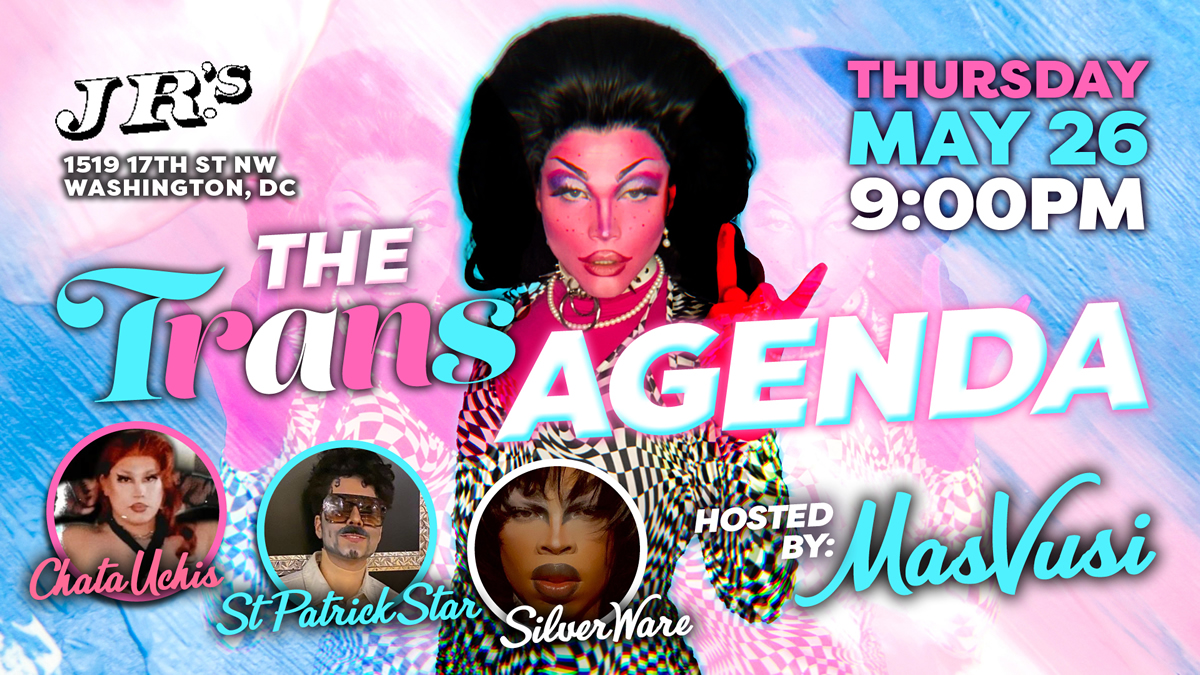 Thursday, May 26
9 p.m.
JR.'s
1519 17th Street, N.W.
Facebook
A show featuring all trans performers at JR.'s includes host MasVusi, Silver Ware, Chata Uchis and St. Patrick Star.
RuPaul's Drag Race British Invasion Tour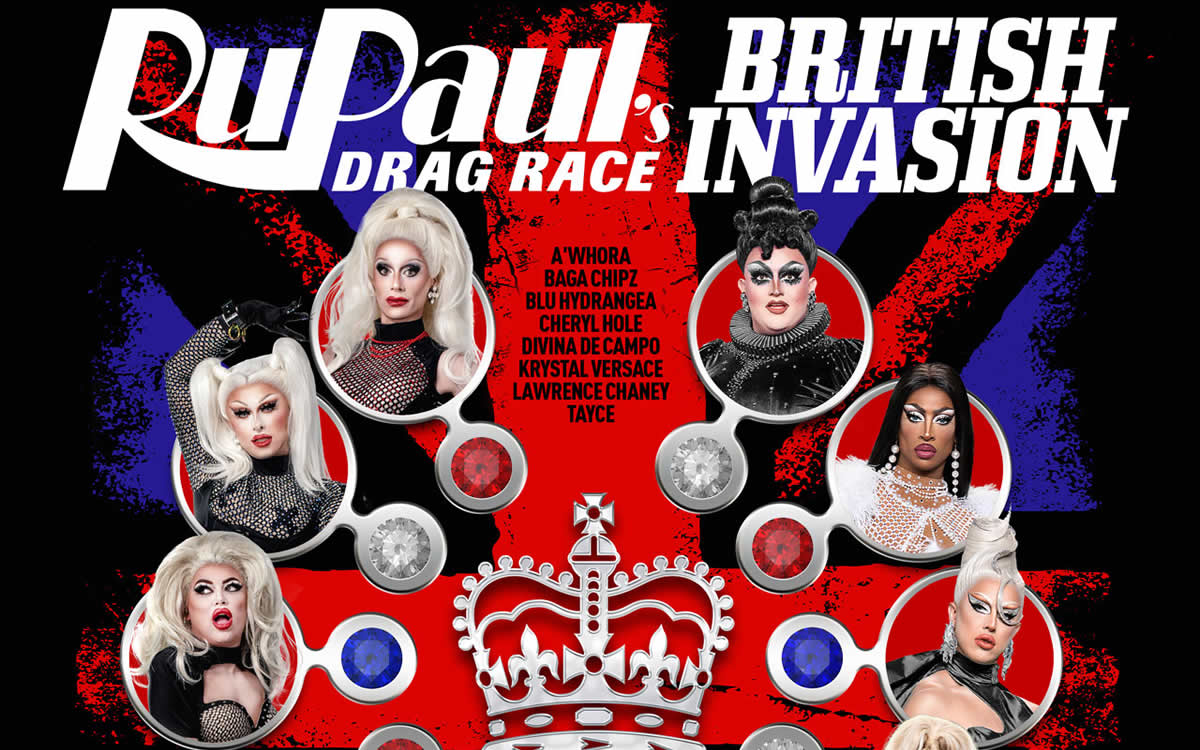 Friday, May 27
8 p.m.
Warner Theatre
513 13th Street, N.W.
$45-$153
Facebook | Live Nation
See the queens of RuPaul's Drag Race U.K. as the British Invasion Tour makes its Washington, D.C. stop at the Warner Theatre on Friday.
GLOW/CRAZY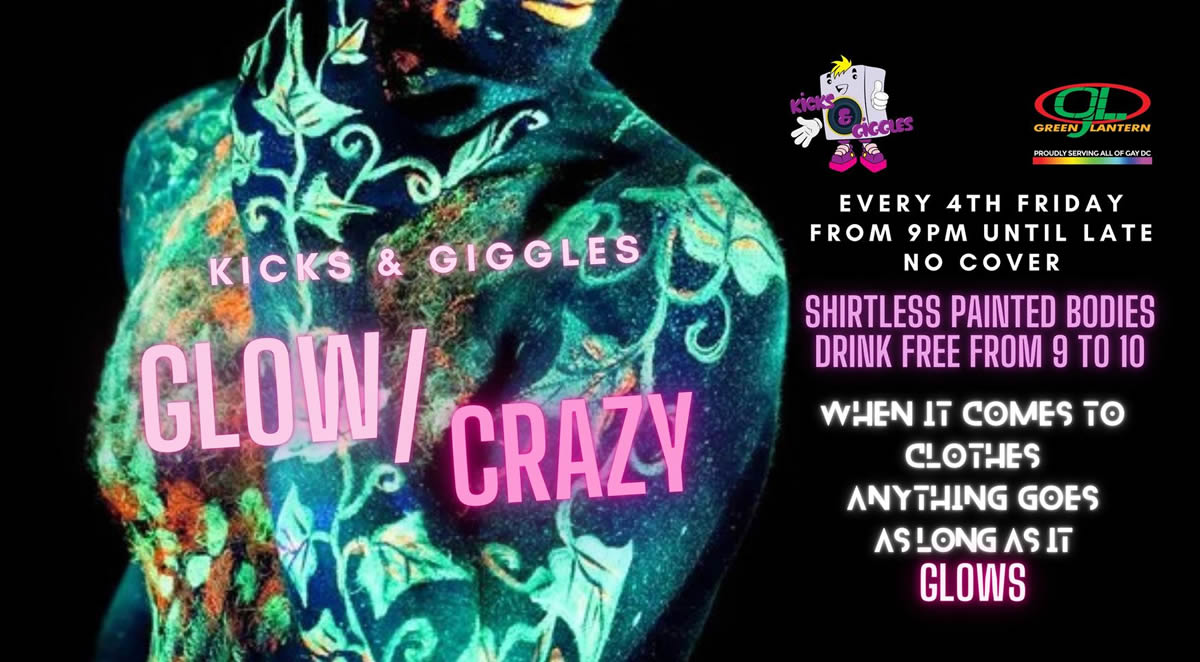 Friday, May 27
9 p.m.
Green Lantern
1335 Green Court, N.W.
no cover
Facebook
Enjoy a Kicks & Giggles dance party at the Green Lantern complete with DJs and glow paint. From 9 to 10 p.m., if you're wearing body paint on your chest or back, you drink for free!
Anything But Clothes Party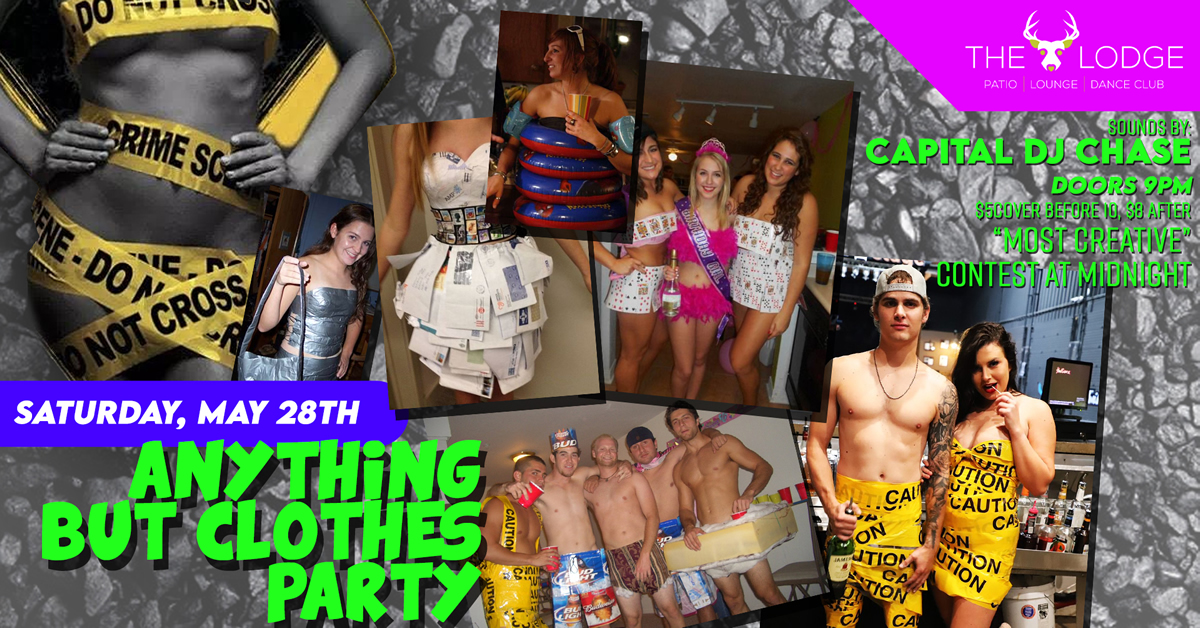 Saturday, May 28
9 p.m.
The Lodge
21614 National Pike
Boonsboro, Md.
$5 cover before 10 p.m. / $8 cover after 10 p.m.
Facebook
Join Capital DJ Chase for the "Anything But Clothes Party" at The Lodge on Saturday. There will be a most creative outfit (not clothes) contest at midnight.
Black Pride Brunch & Babes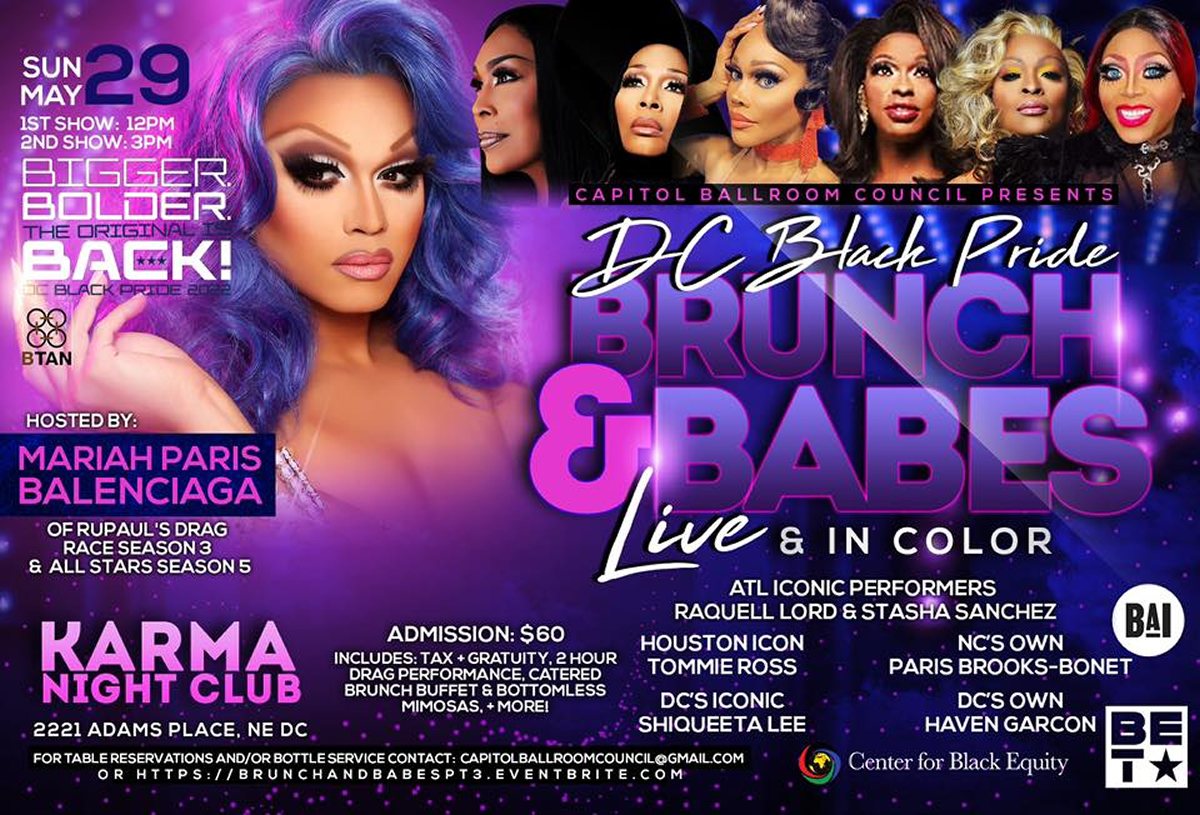 Sunday, May 29
11:30 a.m.-6 p.m.
Karma Night Club
2221 Adams Place, N.E.
$60
Facebook
Celebrate Black Pride with the Capitol Ballroom Council at a ballroom performance with a catered brunch buffet and bottomless memosas- Sunday, May 29, 11:30 a.m.-6 p.m. Black Pride Brunch & Babes at Karma Night Club.
Flashy Memorial Day Weekend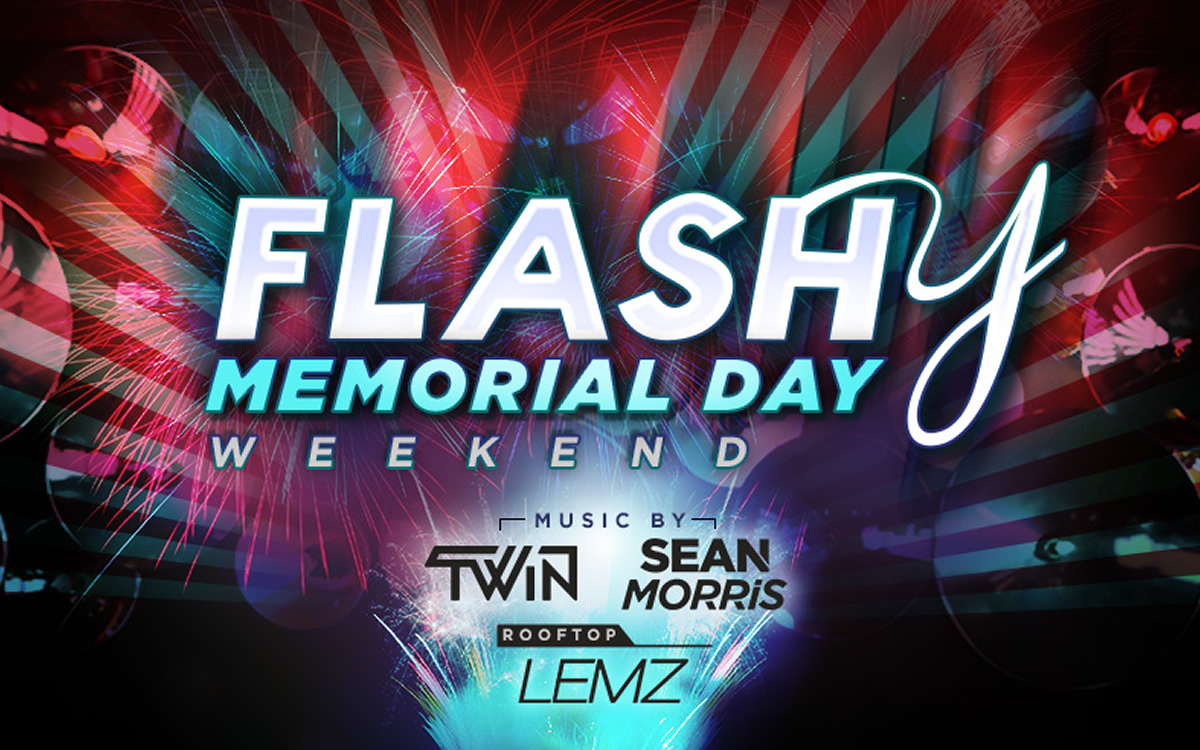 Sunday, May 29
10 p.m.-5 a.m.
Flash
645 Florida Avenue, N.W.
$30 advance / $40 door
Facebook | Eventbrite
Celebrate Memorial Day Weekend Sunday night into the wee hours of the morning at Flash. Music by DJ Twin, DJ Sean Morris and DJ Lemz.
If you would like to let us know about an upcoming event, email [email protected] with details.
PHOTOS: Summer Kickoff Party
Washington Blade holds annual event at The Pines in Rehoboth Beach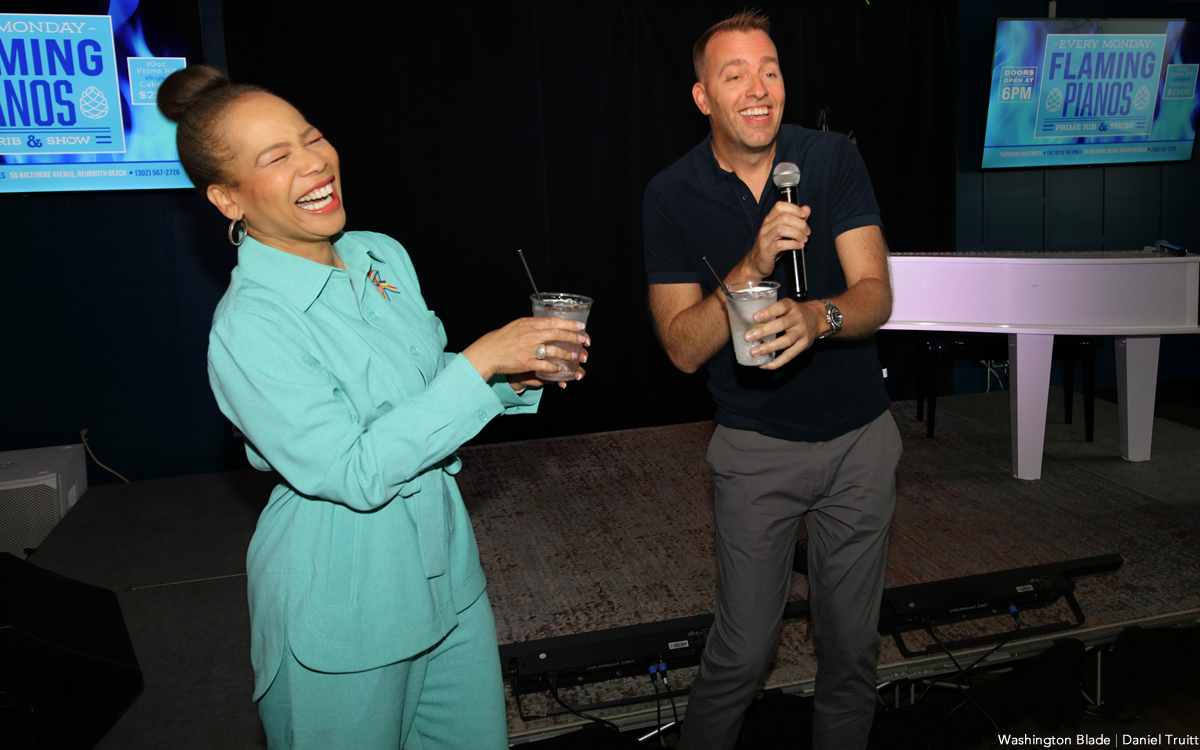 The Washington Blade held its 15th annual Summer Kickoff Party at The Pines in Rehoboth Beach, Del. on Friday, May 20 with special guest Congresswoman Lisa Blunt Rochester (D-Del.).
(Washington Blade photos by Daniel Truitt)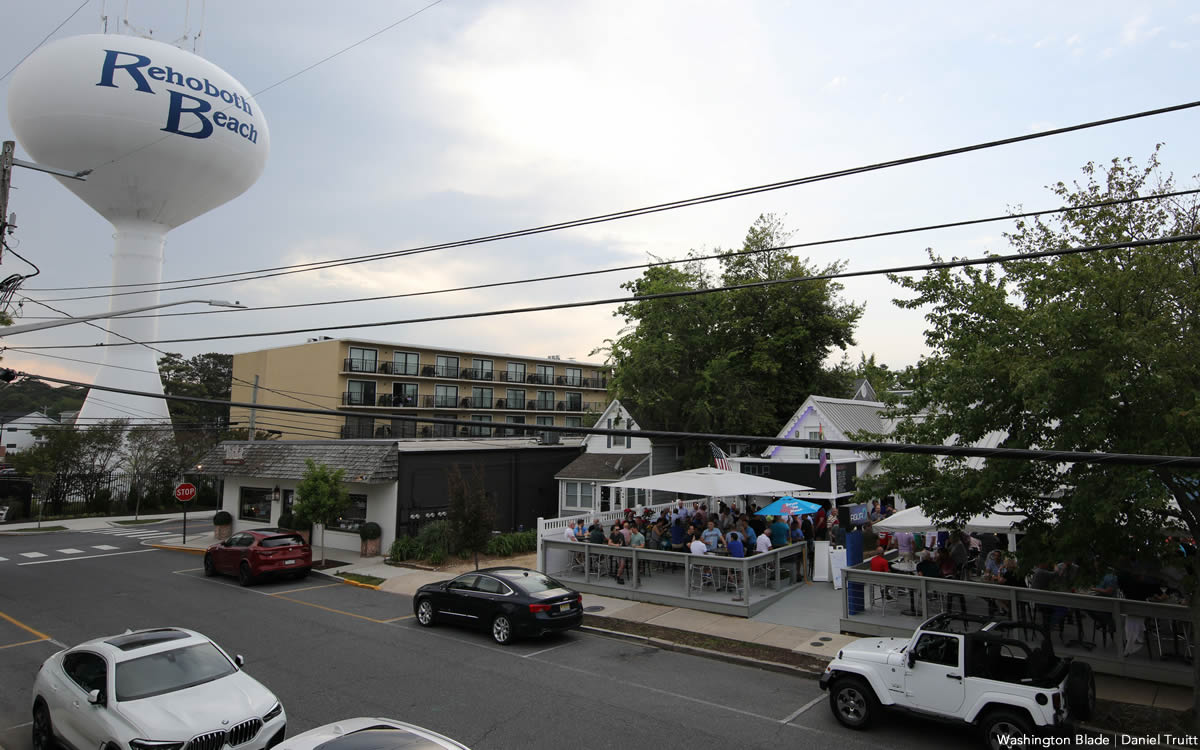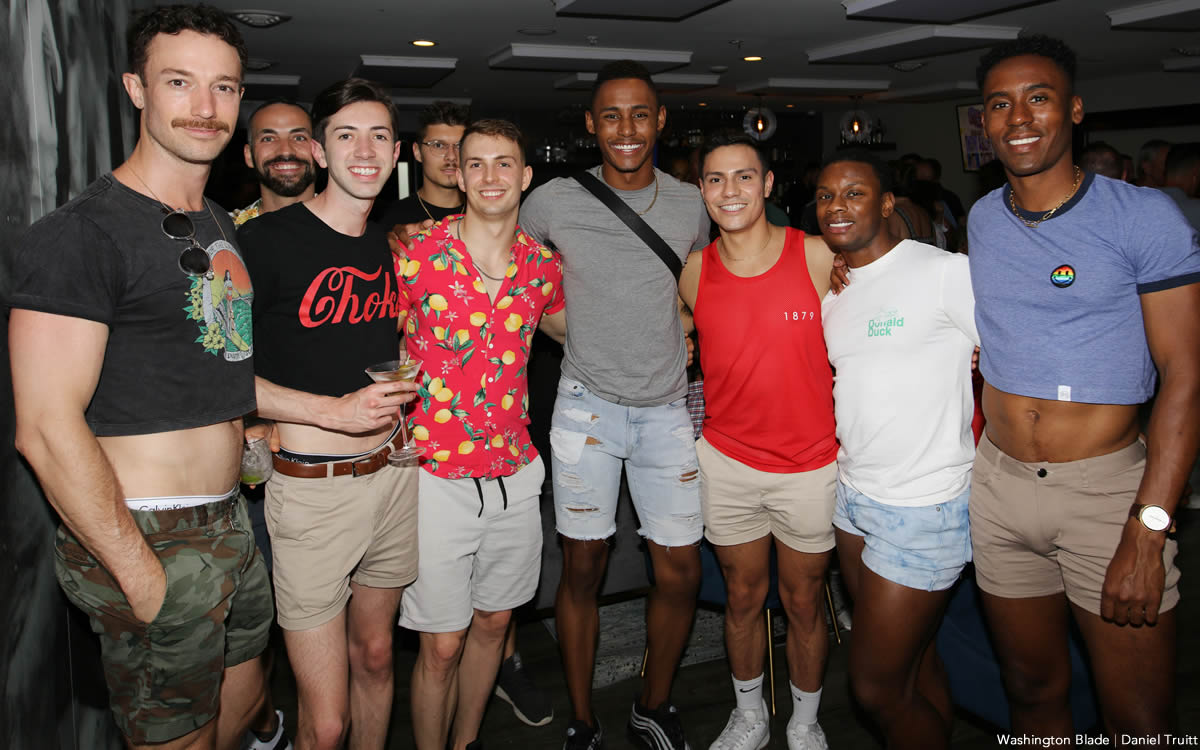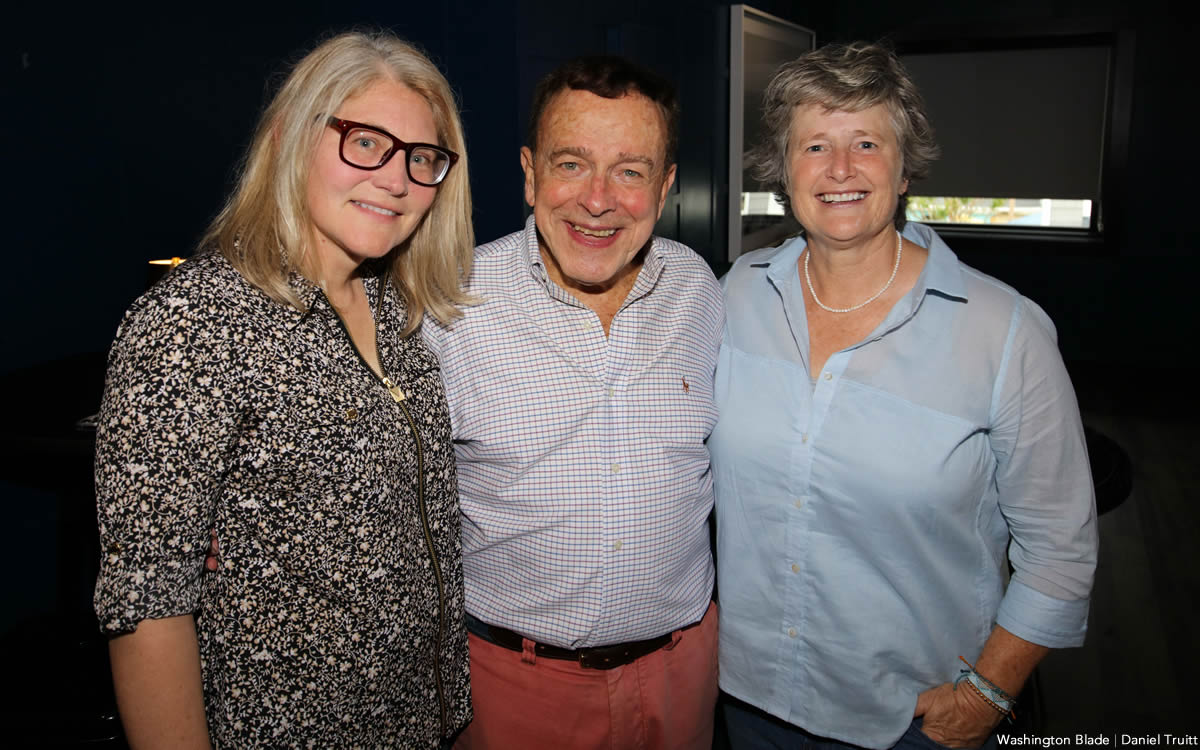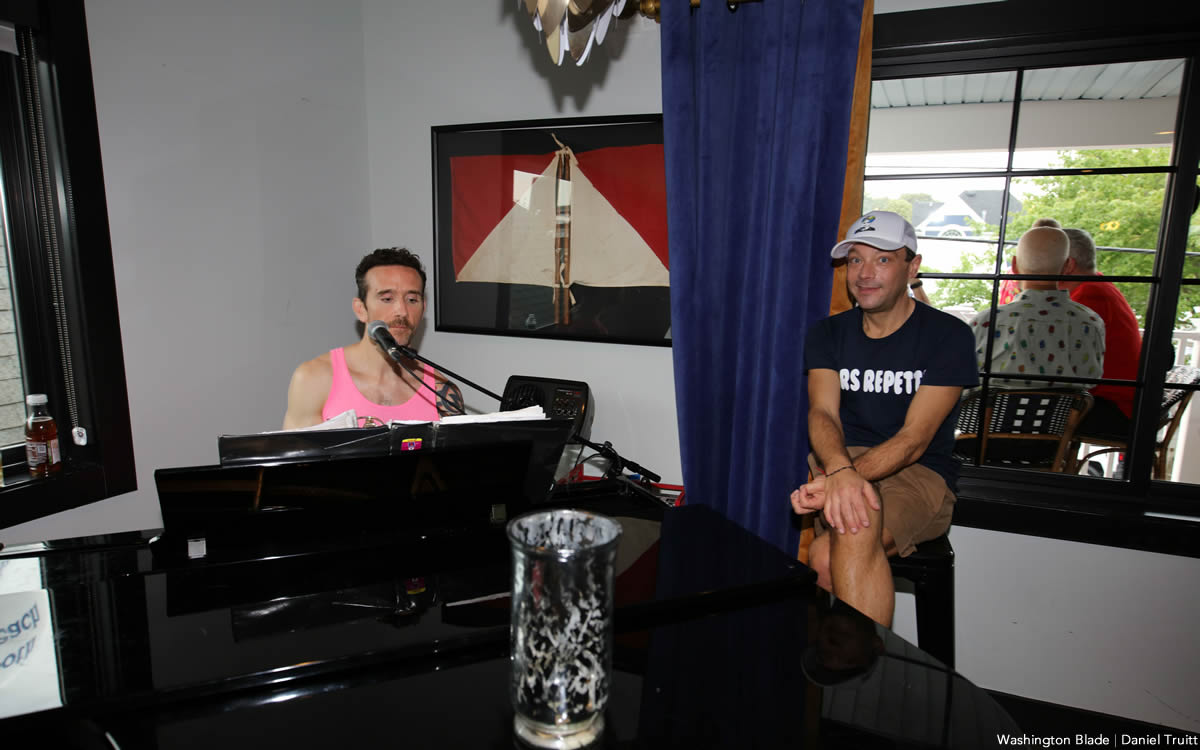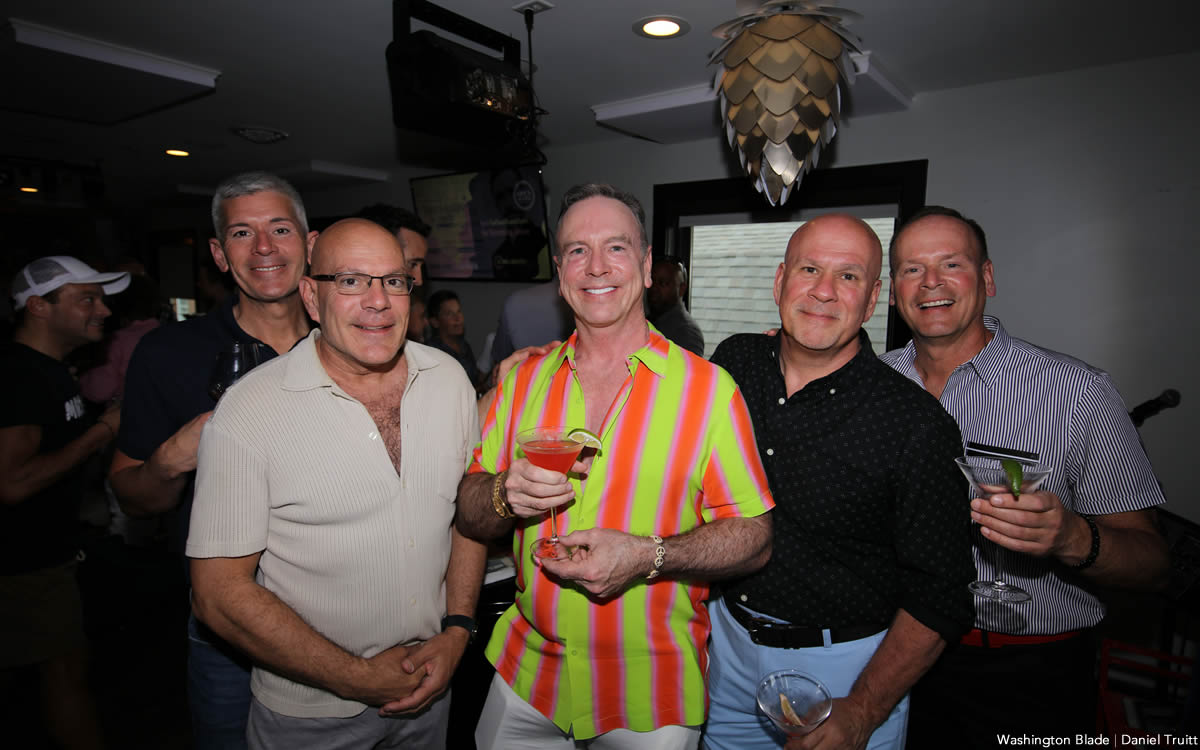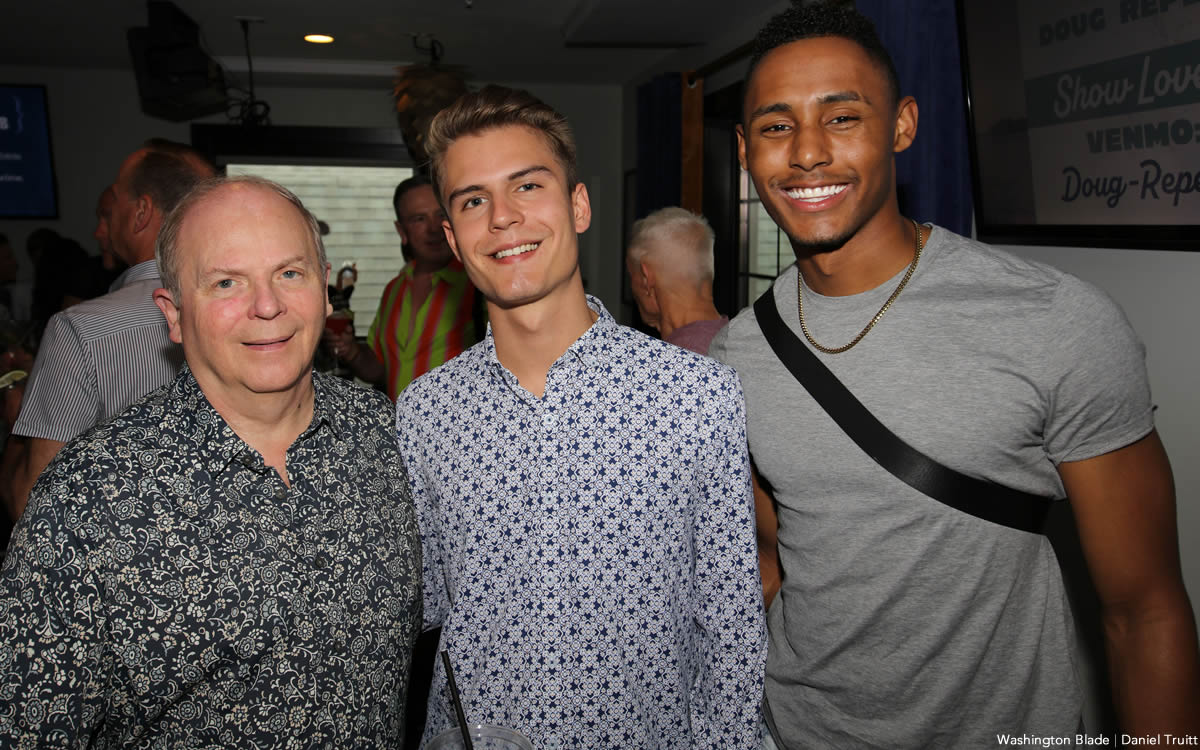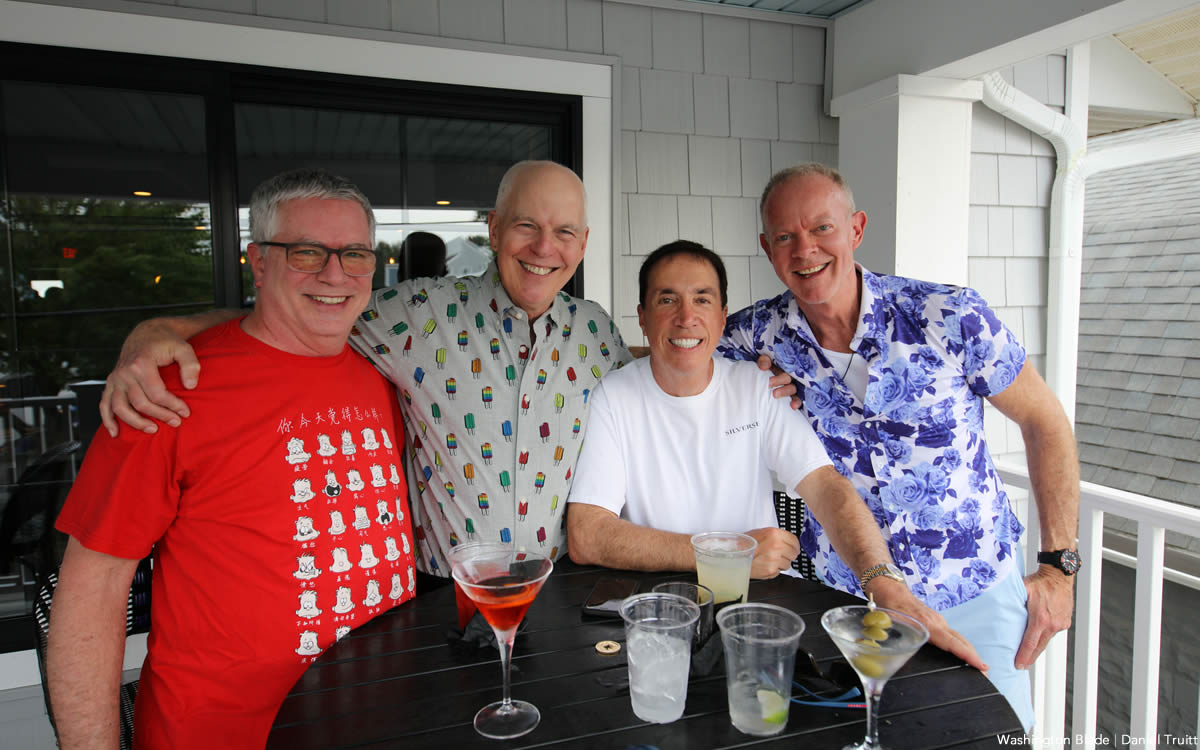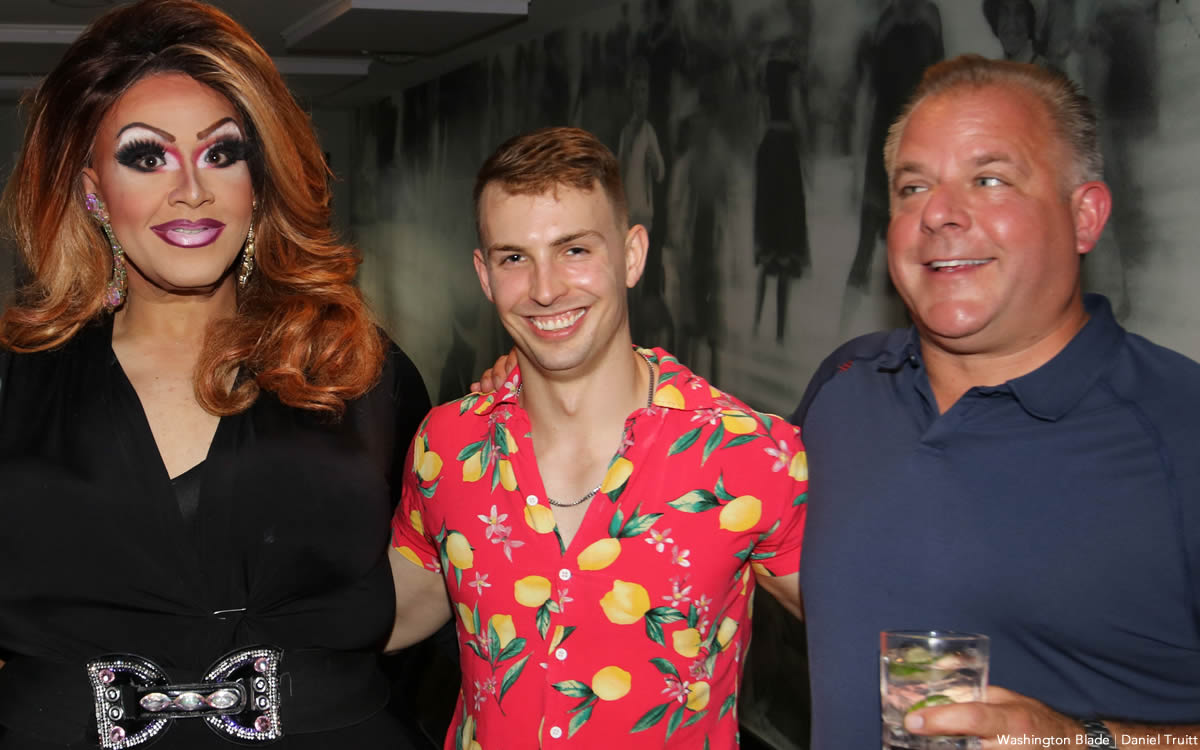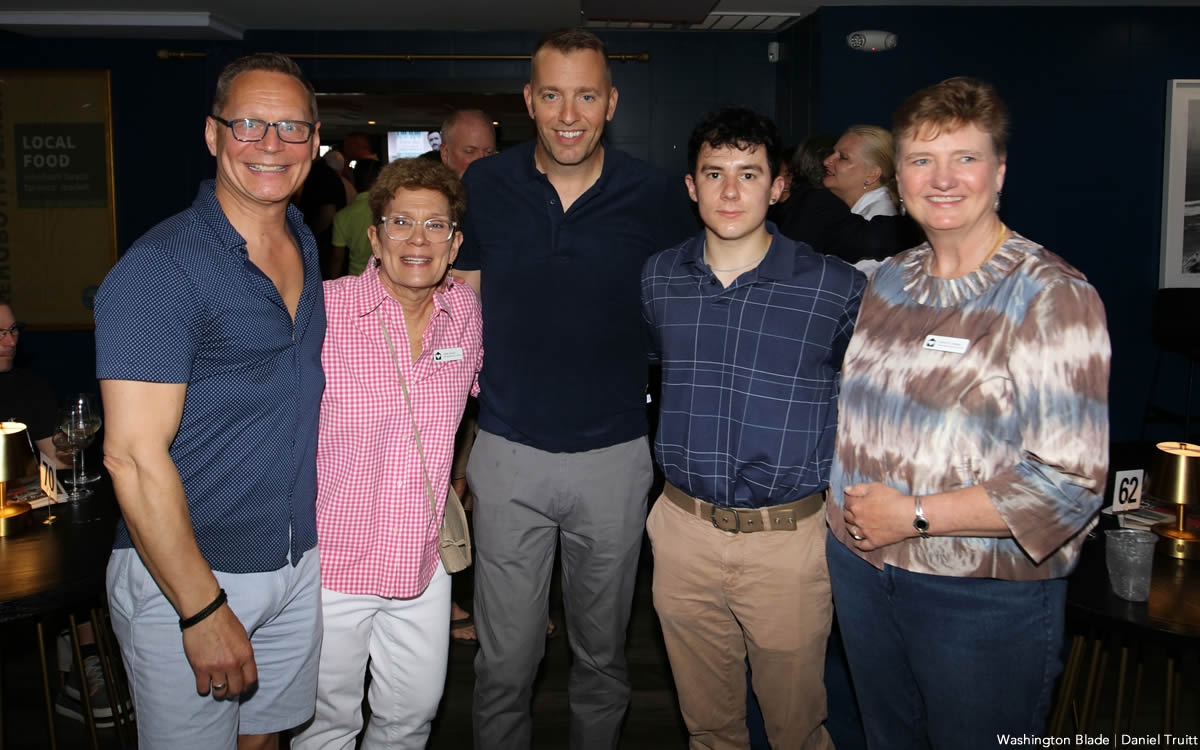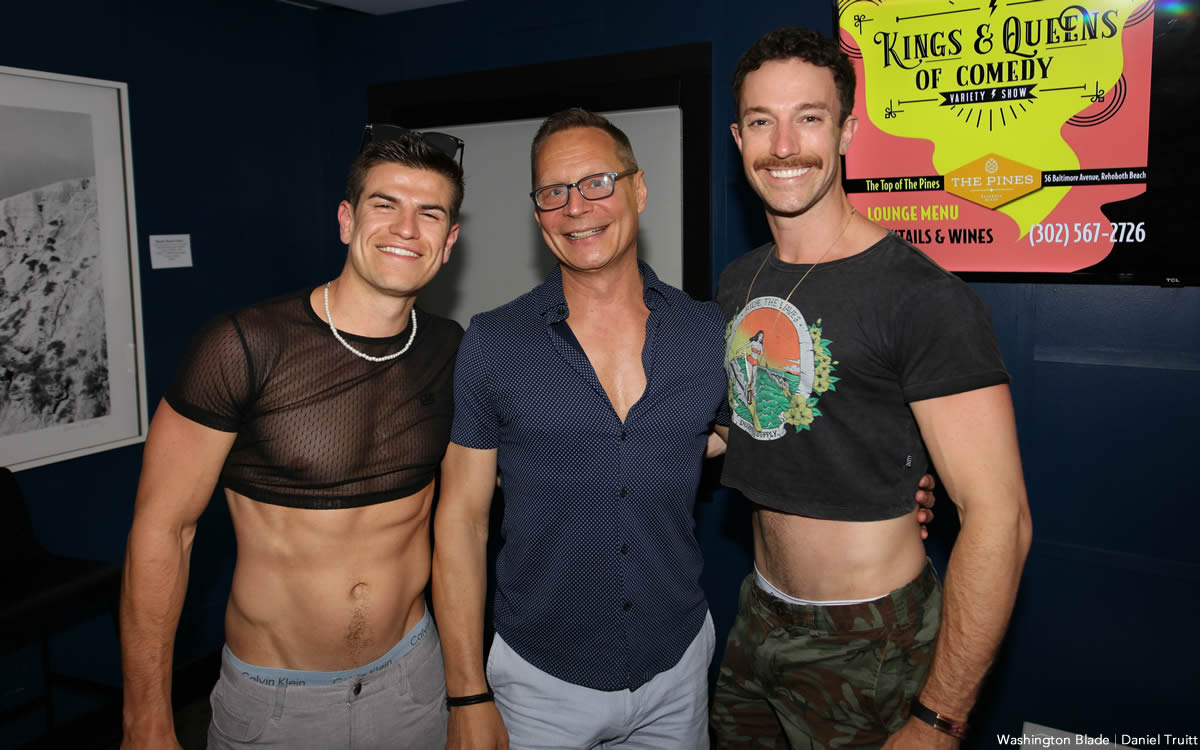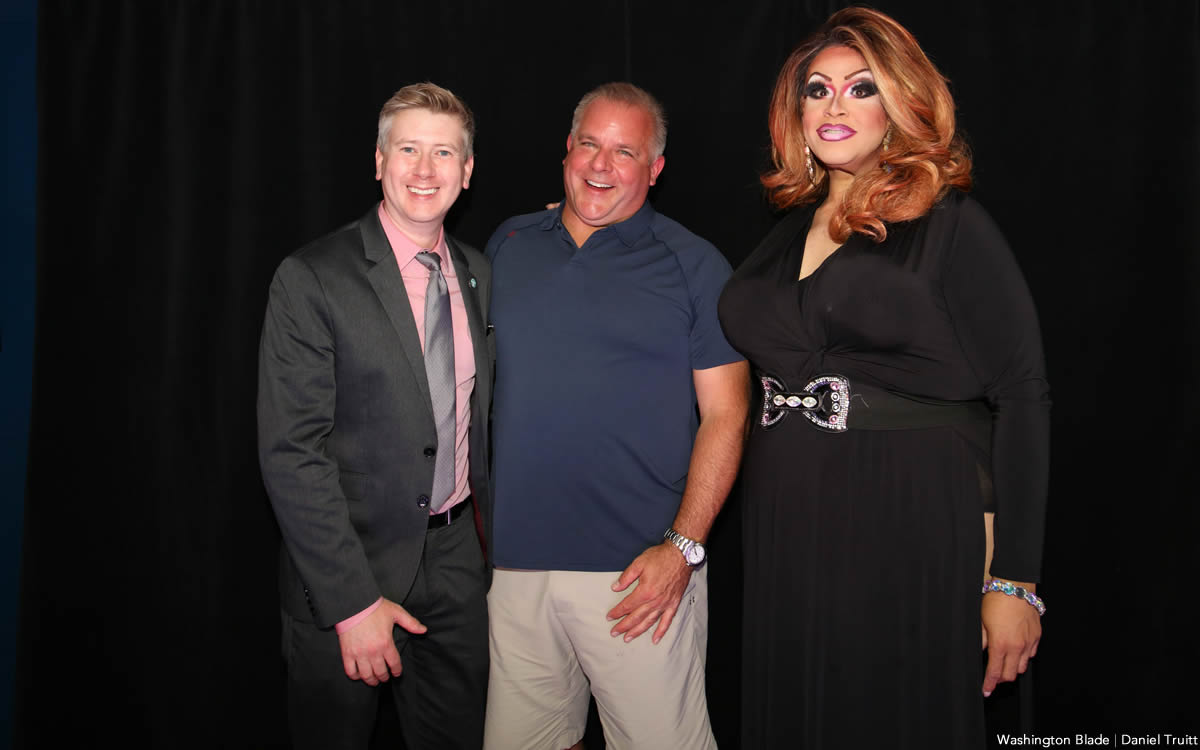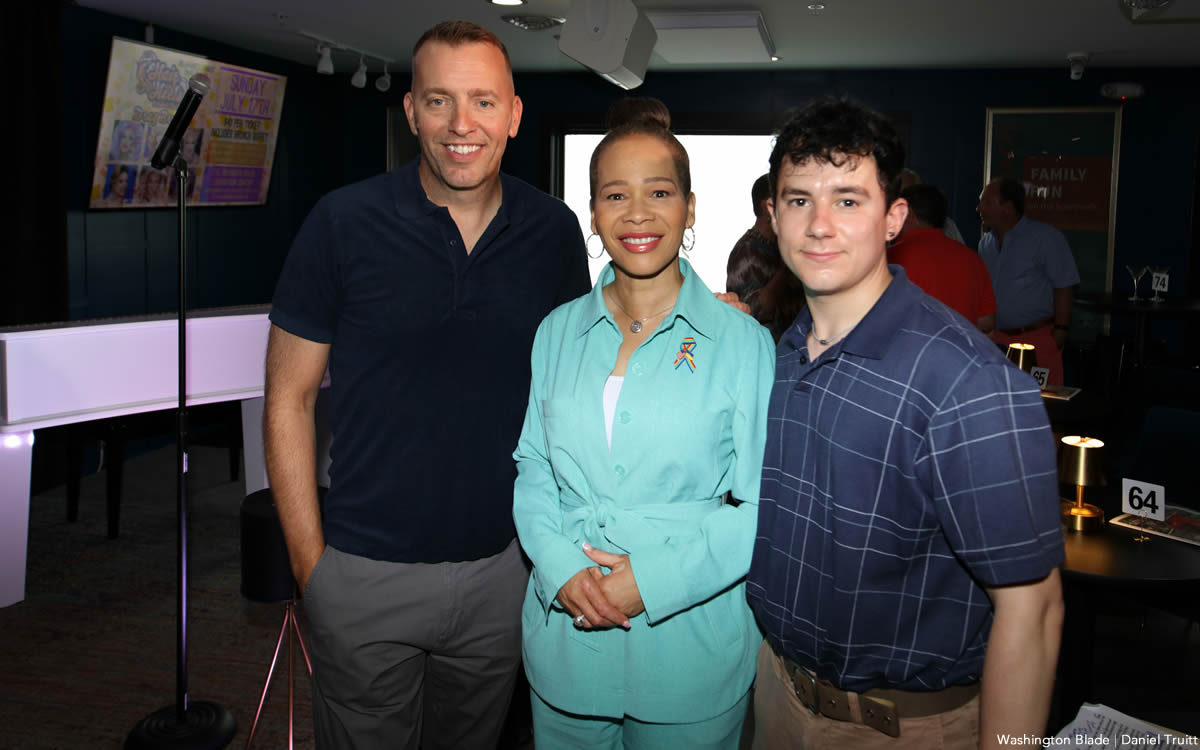 PHOTOS: Worthy Mentoring Pride Brunch
Carson Kressley serves as emcee for LGBTQ fundraiser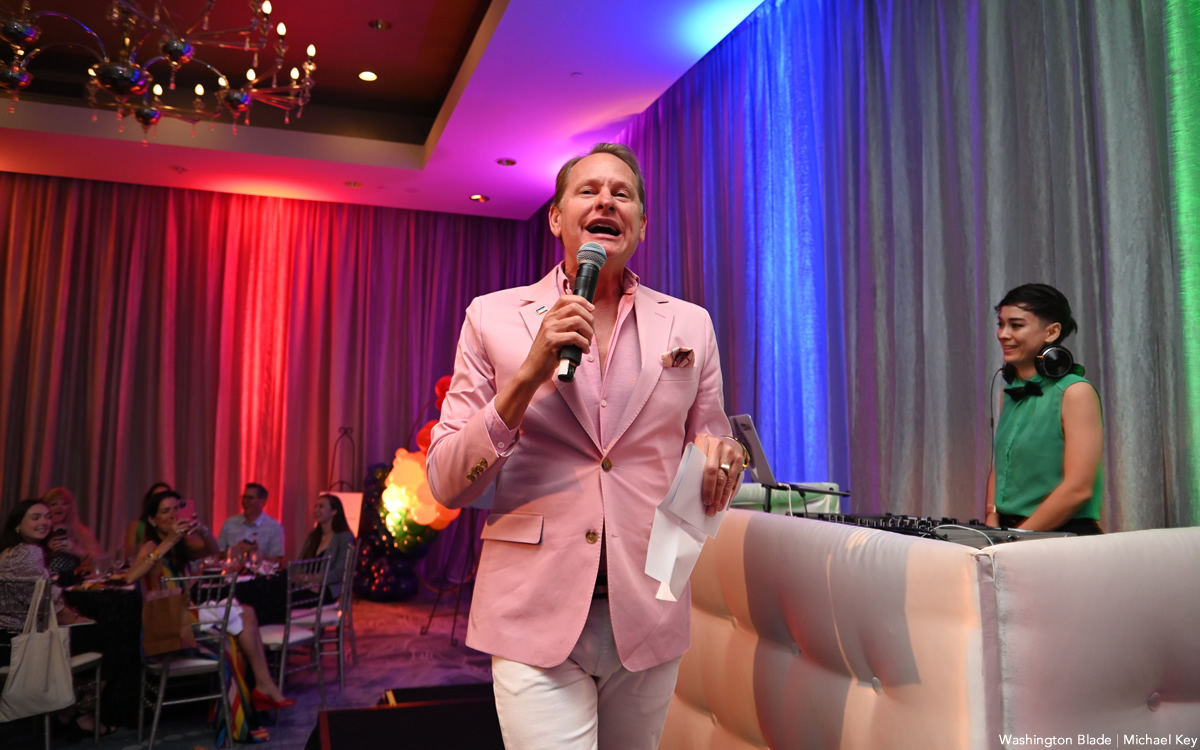 Carson Kressley of "Queer Eye for the Straight Guy" and "RuPaul's Drag Race" served as the emcee for the Worthy Mentoring Pride Brunch at the Four Seasons Washington Hotel on Sunday, May 22. Worthy Mentoring is a nonprofit that connects mentors and mentees in the LGBTQ+ community through a mobile iOS and Android App.
(Washington Blade photos by Michael Key)