Gay Sandy victims struggle to recover
Storm surge inundated the New York and New Jersey coastlines.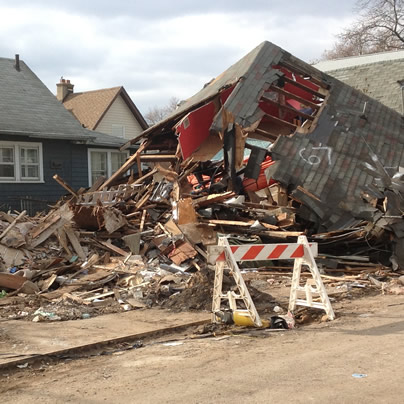 STATEN ISLAND, N.Y. –Allison Galdorisi and her wife Claire were inside their home on Hett Avenue in the New Dorp Beach section of Staten Island when Superstorm Sandy's storm surge began inundating their neighborhood shortly after 7 p.m. on Oct. 29.
The couple opened their front door after they heard a noise and saw two feet of water outside their house. The surge had risen to four feet before Galdorisi and her wife left through a back window — they could not open the front door because of the water. The couple, who clipped their cell phones to their shirt collars and held a flashlight above the floodwaters as they waded through them, climbed over a neighbor's fence before walking to nearby New Dorp Lane.
Galdorisi and her wife reached dry land at Hylan Boulevard, which runs the length of the South Shore of Staten Island.
"The water was so strong; the current," Galdorisi told the Washington Blade from Staten Island on Monday afternoon. "There was so much debris."
Nearly a month after Sandy devastated the New York and New Jersey coastlines, the storm's aftermath remains clearly visible in the most affected areas.
A pile of debris that had once been a house remains on the corner of Cedar Grove Avenue and Maple Terrace in New Dorp Beach – a few blocks away from Galdorisi's home and in the same area President Obama toured with New York Gov. Andrew Cuomo, local Congressman Michael Grimm and other officials on Nov. 15. Dozens of cars that had been submerged remain abandoned along the side of streets, while boats that came to rest on beaches and in adjacent marshes are visible from Hylan and Father Capodanno Boulevards.
Wayne Steinman took one final look at the water across the street from his townhouse on Father Capodanno Boulevard in the Midland Beach section of Staten Island before evacuating to his husband Sal Ianullo's parents' home in Brooklyn around 2 p.m. on Oct. 29. The tide was already high, but he told the Blade the water was "still contained on the beach where it belonged."
Up to six feet of water inundated the couple's home a few hours later — the water shattered three large windows at the front of the house as it flowed through the first floor. The surge also tore the shed and air conditioning unit from the outside wall — the latter has not been found.
The couple found some furniture that had been in their living room in their front yard when they returned the next day. Their deck looked like what Steinman described as "toothpicks scattered about."
"The power of it was intense," he said. "I do have some neighbors who lived through it and did not evacuate. And the best way to describe it is a tsunami. It wasn't just water rising and then going away; it was a force of moving water."
Nine of the more than 40 people who lost their lives during Sandy in New York City were in Midland Beach.  This figure includes David Maxwell, a 64-year-old gay man who lived alone in his Mapleton Avenue home after his partner moved into a local nursing home after suffering a stroke.
A man and his 13-year-old daughter drowned when the surge washed away their Yetman Avenue home in the Tottenville section of Staten Island. The New York Daily News reported the family decided not to leave after someone broke into their home after the evacuated during Hurricane Irene that struck New York City in Aug. 2011.
On nearby Manhattan Street, Margie DelGesso and a group of other women were gutting her house that had up to six feet of water in it at the height of the storm. She is currently living with a friend in another part of Staten Island.
"They were talking about how bad it was going to be," DelGesso told the Blade while talking with this reporter in front of her damaged house. "I would never think I was going to have six feet of water in my house. I didn't even bring my furniture up, which I did last year. I brought a lot of furniture up for Irene. And this year I was like, 'nah, I'm all right.'"
"Operation Chocolate Chip Cookie" offers food, coffee to storm victims
A group of women who call themselves "Operation Chocolate Chip Cookie" served pasta and meatballs, homemade turkey soup, potato and egg sandwiches, cookies, cupcakes and hot coffee they were able to brew with a generator the New York Police Department donated from a tent they set up at a nearby intersection as DelGesso and her neighbors gutted and repaired their damaged homes. They have volunteered in other storm-devastated Staten Island neighborhoods.
"We're just hitting different parts of the island that have been impacted by this tragedy," South River, N.J., resident Pam McClellan, who grew up on Staten Island, told the Blade before she and other volunteers offered this reporter pasta, bread and three boxes of cookies and cupcakes to bring back to D.C. "We find places to set up shop. We'll get as many people as we can. We got a good group of girls, a good group of friends who are just willing to help out."
Volunteers offering clothing, food and other donated items to storm survivors from makeshift distribution centers along the street remain a common sight throughout many Staten Island neighborhoods — several remain along Midland Avenue in Midland Beach. Members of a Brooklyn motorcycle club continue to distribute these items on Cedar Grove Avenue in New Dorp Beach. Galdorisi said they stopped a looter while on patrol a couple of weeks ago.
The Stephen Siller Tunnel to Towers Foundation, which was established in honor of firefighter Stephen Siller who died in the Sept. 11 terrorist attacks after he ran through the Brooklyn Battery Tunnel to join his New York Fire Department colleagues at the World Trade Center, has created a Sandy relief fund. The American Red Cross, which initially faced criticism from Staten Island Borough President James Molinaro in the days immediately after the storm, continues to have a visible presence in Staten Island.
The Federal Emergency Management Agency has six disaster recovery centers in the borough — DelGesso said FEMA deposited two months of rent assistance into her checking account after she applied.
Gay Staten Islander coordinates Sandy relief efforts
Michele Karlsberg, who is lesbian comedian Kate Clinton's publicist, raised $2,500 that she distributed to DelGesso, Galdorisi, Steinman and Iacullo and two other gay Staten Islanders she knew Sandy directly impacted. She directed up to $10,000 she helped raise to the Stephen Siller Tunnel to Towers Foundation.
Karlsberg, whose mother lost everything during the storm and the house in the borough's Ocean Breeze neighborhood in which she grew up had eight feet of water inside of it after Sandy, continues to post recovery information to her Facebook page. She told the Blade she recently spoke with an NYPD lieutenant who wanted to know where he could send 100 cots and heaters.
Karlsberg directed him to a woman who set up a donation distribution center in New Dorp Beach.
"I sent the guy to her, so that was great," she said.
As Staten Islanders begin to rebuild, those in other affected areas continue to recover from the storm.
Normal ferry service to Fire Island Pines and Cherry Grove on Fire Island, which saw widespread flooding and severe beach erosion, has resumed. The Long Island Power Authority has also restored electricity to the vast majority of homes in the gay resort communities.
A group of drag queens who perform in Cherry Grove took part in a fundraiser at the Stonewall Inn in Greenwich Village on Sunday night that raised money for the Red Cross and the fund that maintains the dunes to which many local residents point as the reason the hamlet suffered comparatively less damage from Sandy than other areas of Fire Island. Jay Pagano, president of the Fire Island Pines Property Owners Association, is scheduled to meet with local beach erosion control officials to discuss ways to rebuild his community's dunes.
"Restoration of the dunes is a FIPPOA priority," he wrote in a Nov. 20 e-mail to Pines residents.
Homeless LGBT youth drop-in center relocates
The Ali Forney Center's drop-in center for homeless LGBT youth in Manhattan's West Chelsea neighborhood that flooded during the storm has relocated to the nearby LGBT Community Center.
A fund established to help the organization raise money for a second drop-in center that is scheduled to open in Harlem early next year has thus far raised more than $250,000. Gay MSNBC anchor Thomas Roberts and his husband, Patrick Abner, were among those who attended post-Sandy fundraiser for the Ali Forney Center at a Manhattan bar earlier this month.
Carl Siciliano, the group's executive director, told the Blade he expects it will cost more than $400,000 to recover what was lost in damaged drop-in center and to move into the new Harlem space.
"To have our drop-in center reduced, to have smaller spaces and all of that is difficult for the kids," he said. "The basic needs are the same as they were right before the hurricane that they're not being met. They're like in a constant state of crisis. By virtue of our space being totally destroyed, in a lot of ways we became the focal point of how LGBT folks were understanding how our community had been hurt by Sandy, although we certainly weren't the only ones who were badly hurt. Bailey House [an organization that offers housing for people with HIV/AIDS] was badly hurt as well, so in a way it generated a lot more support for us than normal, but the kids are in a constant state of crisis so there's not nearly enough resources for them. It just escalates it."
A group of Ali Forney clients and staff recently brought supplies to a group helping Sandy victims in Brooklyn's hard-hit Red Hook neighborhood. Roberts, who emceed the Ali Forney Center's annual fall fundraiser four days before Sandy made landfall near Atlantic City, N.J., helped cook Thanksgiving dinner with Abner, actress Ally Sheedy and another couple at a Brooklyn facility that has beds for 20 homeless LGBT youth.
"We live in Hell's Kitchen and we were not affected at all," Roberts, who reported from New Orleans after Hurricane Katrina's storm surge inundated the city in 2005, told the Blade. "I walk to work so I didn't have to worry about the subway. The lights never went off, so it's been a real education to hear about and also to cover what everyone has been living through and the pictures really tell the tale of only a small part of it. I know for certain places like Staten Island or Seaside Heights in New Jersey the devastation is as far as the eye can see."
Lynette Molnar of Provincetown for Women, who produces annual events for lesbian visitors to the resort town on Cape Cod, coordinated the collection of coats, blankets, toiletries, cell phone chargers and other items from local businesses and guesthouses to send to the Stephen Siller Tunnel to Towers Foundation. Her group sent close to 40 large boxes of donations to Staten Island with the Human Rights Campaign paying for the shipping.
"It feels so close to home and there are so many gay people too who live on Staten Island," Molnar told the Blade. "People just really poured their hearts out. It was so wonderful to be able to see that kind of support."
Staten Islanders struggle against lack of housing, rumors
Back on Staten Island, gay state Assemblyman Matt Titone said a lack of affordable housing and what he described as the "rumor mill" remain two of the most pressing issues for those recovering from the storm. Shoes, winter clothing and other donated supplies are readily available, but Karlsberg said replacing washing machines and other appliances has proven more of a challenge.
"So much stuff is out there, but people have no place to put it," she said. "All these things came instantly, but when you get back in your house and you say 'oh, I don't have a toaster. You know oh, I don't have plates.' But you can't get any of that stuff now."
Galdorisi, who grew up in New Dorp Beach, is currently living with family on Staten Island. She hopes she and her wife will return in three months once they rebuild their now gutted house.
"Right now, a lot of people in my neighborhood are actually living in their houses because they are not lucky enough to have family that they can go stay with," Galdorisi said. "I'm actually one of the lucky ones. Even though I lost my house, I have family that I can stay with. Some of them are still living there. They're just getting electric back now."
Gay man shot to death on NYC subway train
Police say shooting was random and unprovoked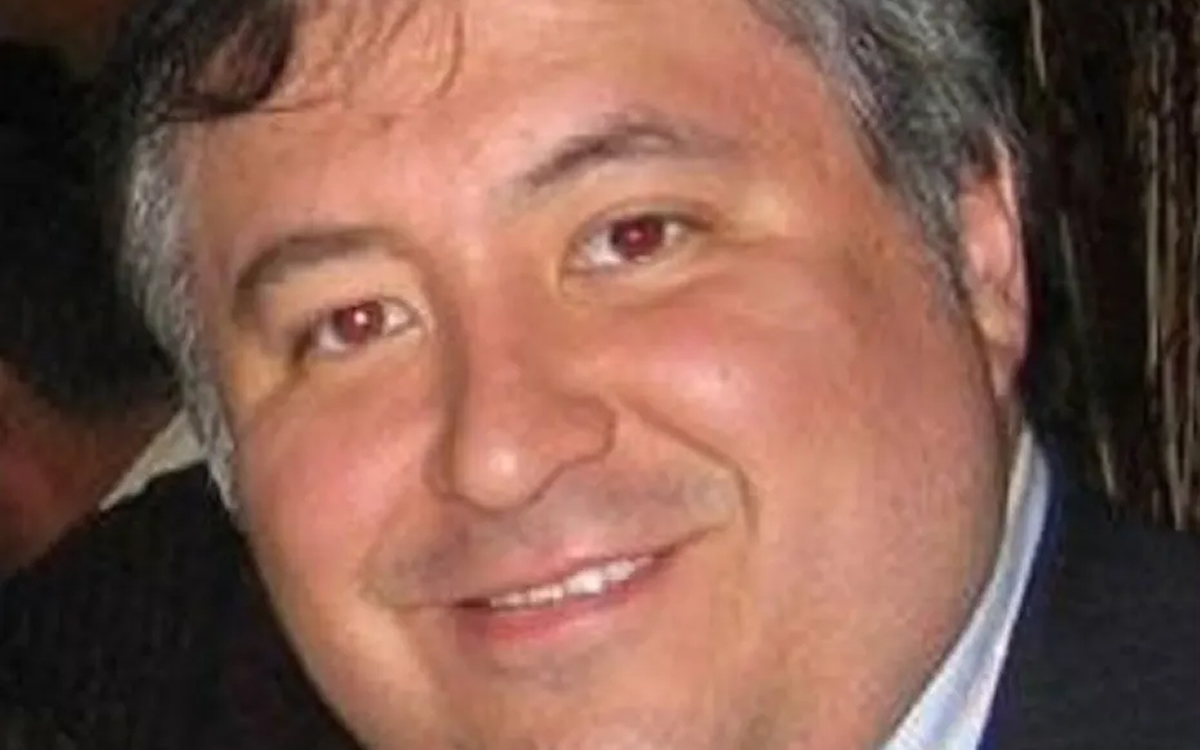 A gay man became the latest victim of a New York City subway shooting on Sunday when police say a male suspect shot Daniel Enriquez, 48, in the chest in an unprovoked random act inside a subway car traveling from Brooklyn to Manhattan.
Police on Tuesday arrested Andrew Abdullah, 25, who they identified as the sole suspect in the shooting, after attorneys representing him from the Legal Aid Society attempted to arrange for his surrender, according to a report by NBC 4 News in New York.
Police said the shooting occurred around 11:42 a.m. while the train was traveling over the Manhattan Bridge. The then unidentified suspect walked off the train and disappeared into a crowd of people when the train stopped at the Canal Street station minutes after Enriquez lay dying on the floor on the train car, police said.
Possibly based on the viewing of images from video surveillance cameras, police sources told the New York Times that investigators identified the suspect as Abdullah whose last known residence was in Manhattan, as a suspect in the fatal shooting. NYPD officials released two photos of Abdullah and appealed to the public for help in finding him.
Adam Pollack, Enriquez's partner of 18 years, told both the Times and the New York Post that Enriquez took the subway to meet his brother for brunch. According to Pollack, Enriquez previously had taken Ubers into Manhattan, where he worked and socialized, from the couple's home in the Park Slope section of Brooklyn. But in recent weeks the cost of taking an Uber rose dramatically to more than $80 for the round-trip fare, prompting Enriquez to begin taking the subway, Pollack told the Times and Post.
"I don't love the subway," the Post quoted Pollack as saying. "I know how dangerous New York is. It took me two years to get back on the subway. I don't feel safe on the subway," he said.
The fatal shooting of Enriquez took place six weeks after another gunman identified as Frank R. James began shooting inside a crowded rush-hour subway car in Brooklyn, injuring at least 23 people.
Pollack told the Times his partner was a native New Yorker who worked as a researcher for the Goldman Sachs investment bank in Manhattan. Enriquez was the eldest of five children and a beloved uncle known for taking his nieces and nephews for ice cream in local parks and out to amusement parks when he visited them, Pollack told the Times.
When asked by the Washington Blade if any evidence has surfaced to indicate suspect Abdullah targeted Enriquez because he thought Enriquez was gay, a police public information officer said the investigation into the incident was continuing.
"There's nothing on that now," the officer said. "Everything, the motive, and all of that stuff, is part of the investigation and that is still ongoing. So, there's no comment on that yet."
The Times reports that court records show Abdullah, who is now in police custody, was charged along with others in 2017 in an 83-count indictment for alleged gang related activity. The following year he pleaded guilty to criminal possession of weapons and other charges in 2018 and was sentenced the following year to a prison term and released on parole several months later.
According to the Times, he faced new gun charges in 2020, was charged in 2021 with assault and endangering a child, and in April of this year was charged with possession of stolen property and unauthorized use of a vehicle.
"We are devastated by this senseless tragedy and our deepest sympathies are with Dan's family at this difficult time," Goldman Sachs CEO David Solomon said in a statement.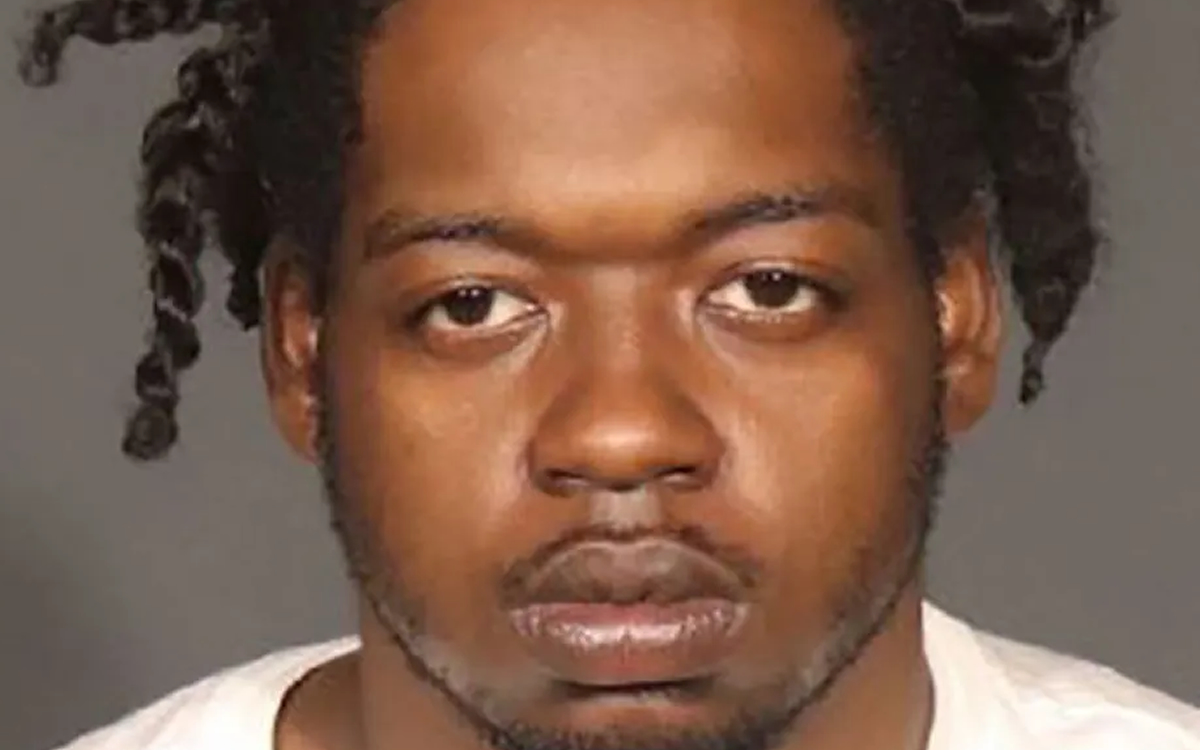 Federal judge blocks White House from ending Title 42
Advocacy groups say policy further endangered LGBTQ asylum seekers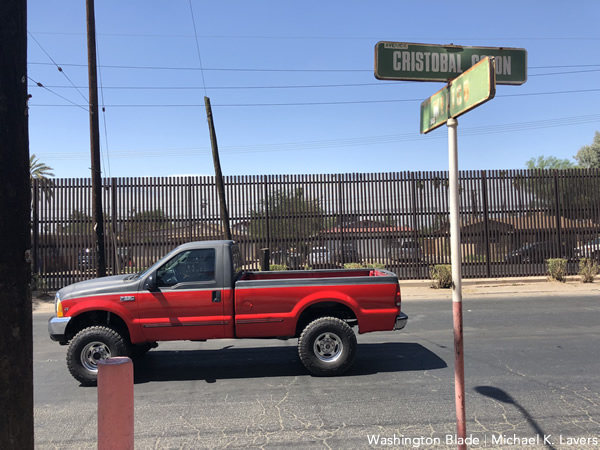 A Centers for Disease Control and Prevention rule that closed the Southern border to most asylum seekers and migrants because of the pandemic was to have ended Monday, but it remains in place after a federal judge blocked the Biden administration's plans to end it.
The White House last month announced it would terminate Title 42, a policy the previous administration implemented in March 2020.
U.S. District Judge Robert Summerhays in Louisiana on May 20 issued a ruling that prevented the Biden administration from terminating the Trump-era policy. White House Press Secretary Karine Jean-Pierre in a statement announced the Justice Department will appeal the decision, while adding the administration "will continue to enforce the CDC's 2020 Title 42 public health authority pending the appeal."
"This means that migrants who attempt to enter the United States unlawfully will be subject to expulsion under Title 42, as well as immigration consequences such as removal under Title 8 (of the U.S. Code)," said Jean-Pierre.
Advocacy groups and members of Congress with whom the Washington Blade has spoken since Title 42 took effect say it continues to place LGBTQ asylum seekers and other vulnerable groups who seek refuge in the U.S. at even more risk.
Oluchi Omeoga, co-director of the Black LGBTQIA+ Migrant Project, last month described Title 42 as a "racist and harmful policy." ORAM (Organization of Refuge, Asylum and Migration) Executive Director Steve Roth said Title 42 "put asylum seekers in harm's way in border towns and prevented them from seeking safety in the United States."
Title 42 was to have ended less than a month after five members of Congress from California visited two LGBTQ shelters for asylum seekers in the Mexican border city of Tijuana.
The Council for Global Equality, which organized the trip, in a tweet after Summerhays issued his ruling described Title 42 as a "catastrophe."
"The Biden administration cannot breathe a sign of relief until it's a matter of the past," said the Council for Global Equality on Saturday. "We remain committed to end Title 42."
#Title42 is a catastrophe — and the Biden administration cannot breathe a sigh of relief until it's a matter of the past. We remain committed to #EndTitle42. https://t.co/9EKJTiJzoV

— The Council for Global Equality (@Global_Equality) May 20, 2022
U.S. Army considers allowing LGBTQ troops to transfer from hostile states
Proposed guidance remains in draft form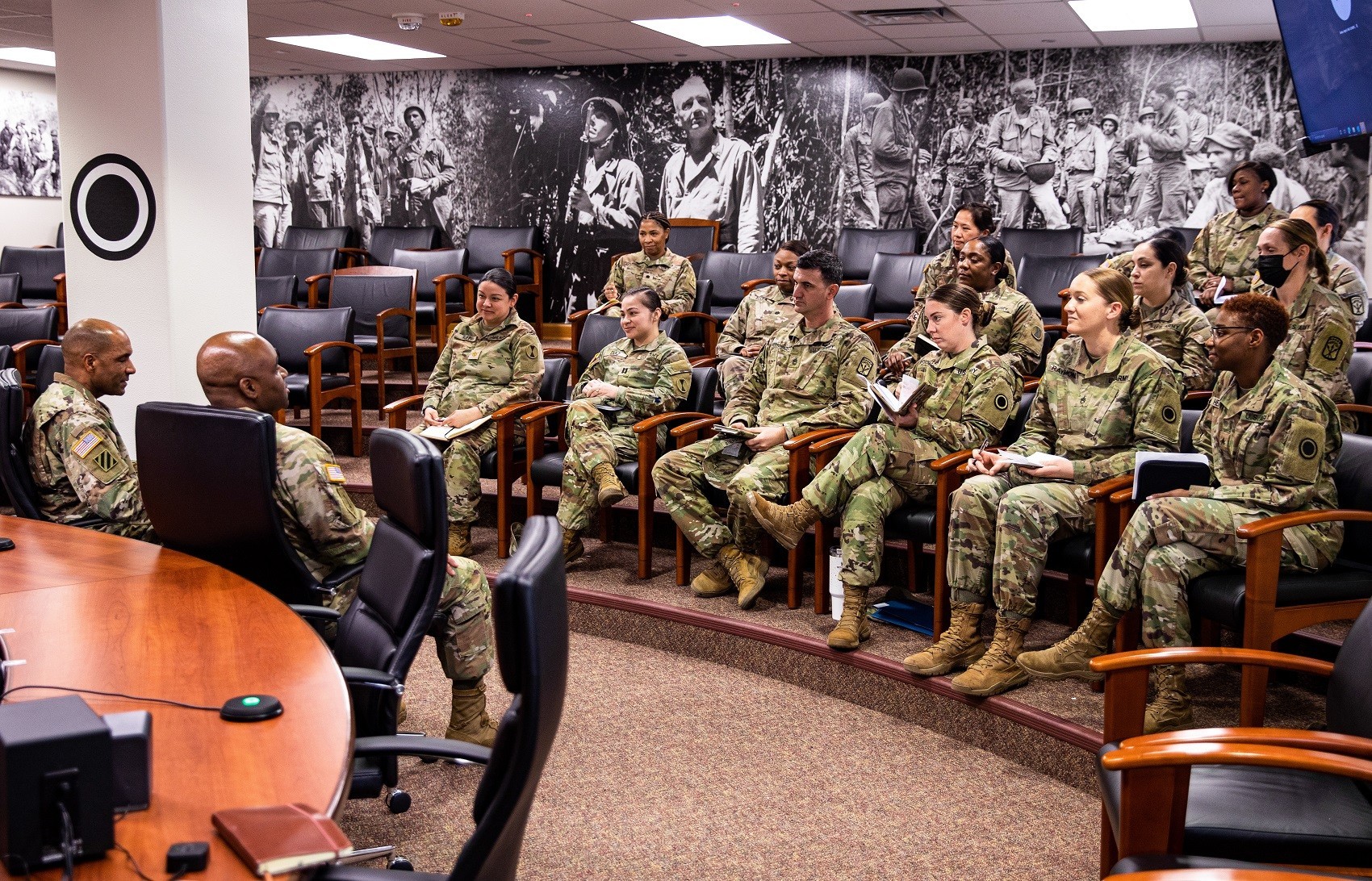 A draft policy is circulating among top officials of the U.S. Army that would allow soldiers to be able to request a transfer if they feel state or local laws discriminate against them based on gender, sex, religion, race or pregnancy.
Steve Beynon writing for Military.com reported last week the guidance, which would update a vague service policy to add specific language on discrimination, is far from final and would need approval from Army Secretary Christine Wormuth. But if enacted, it could be one of the most progressive policies for the Army amid a growing wave of local anti-LGBTQ and restrictive contraception laws in conservative-leaning states, where the Army has a majority of its bases and major commands.
"Some states are becoming untenable to live in; there's a rise in hate crimes and rise in LGBT discrimination," Lindsay Church, executive director of Minority Veterans of America, an advocacy group, told Military.com. "In order to serve this country, people need to be able to do their job and know their families are safe. All of these states get billions for bases but barely tolerate a lot of the service members."
This policy tweak to the existing Army regulations pertaining to compassionate reassignment would clarify the current standard rules, which are oft times fairly vague.
A source in the Army told Beynon the new guidance has not yet been fully worked out through the policy planning process or briefed to senior leaders including the Army secretary or the office of Defense Secretary Lloyd Austin.
"The Army does not comment on leaked, draft documents," Angel Tomko, a service spokesperson, told Military.com in an emailed statement. "AR 600-100 and 600-200 establish the criteria for which soldiers may request for a compassionate reassignment. The chain of command is responsible for ensuring soldiers and families' needs are supported and maintain a high quality of life."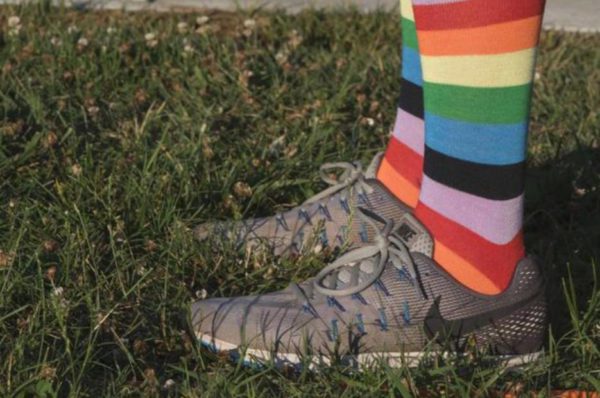 The Crystal City-based RAND Corporation had published a study on sexual orientation, gender identity and health among active duty servicemembers in 2015 that listed approximate six percent of LGBTQ troops are gay or bisexual and one percent are trans or nonbinary.
A senior analyst for RAND told the Washington Blade on background those numbers are likely much lower than in actuality as 2015 was less than four years after the repeal of 'Don't Ask, Don't Tell' and prior to when the Trump administration enacted the trans servicemember ban in 2017, which has had a chilling effect on open service.
The Biden administration repealed the Trump ban.
Another factor is that the current 18-24 year old troops colloquially referred to as "Gen Z" are much more inclined to embrace an LGBTQ identity and that would cause the numbers to be higher than reported.
Also factored in is uncertainty in the tweaking of policy in light of the recent leak of the draft U.S. Supreme Court decision that would effectively repeal Roe v. Wade.
According to Military.com it's unclear whether the Army's inclusion of pregnancy on the list would protect reproductive care for soldiers if Roe v. Wade is overturned. That language could be intended to protect pregnant service members or their families from employment or other discrimination, but could also be a means for some to argue for transfers based on broader reproductive rights.
One advocacy group pointed out that the current wave of anti-LGBTQ legislation will negatively impact the moral of service members:
"What we're seeing across the board is a small group of elected officials who are trying to politicize and weaponize LGBTQ identities in despicable ways. They're not only doing that to our youth, but the collateral damage is hurting our service members," Jacob Thomas, communications director for Common Defense, a progressive advocacy organization, told Military.com. "[Troops] can't be forced to live in places where they aren't seen as fully human."