Gay Sandy victims struggle to recover
Storm surge inundated the New York and New Jersey coastlines.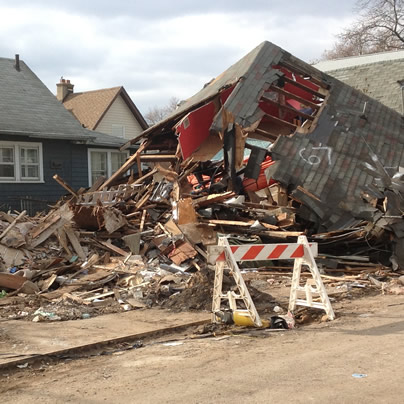 STATEN ISLAND, N.Y. –Allison Galdorisi and her wife Claire were inside their home on Hett Avenue in the New Dorp Beach section of Staten Island when Superstorm Sandy's storm surge began inundating their neighborhood shortly after 7 p.m. on Oct. 29.
The couple opened their front door after they heard a noise and saw two feet of water outside their house. The surge had risen to four feet before Galdorisi and her wife left through a back window — they could not open the front door because of the water. The couple, who clipped their cell phones to their shirt collars and held a flashlight above the floodwaters as they waded through them, climbed over a neighbor's fence before walking to nearby New Dorp Lane.
Galdorisi and her wife reached dry land at Hylan Boulevard, which runs the length of the South Shore of Staten Island.
"The water was so strong; the current," Galdorisi told the Washington Blade from Staten Island on Monday afternoon. "There was so much debris."
Nearly a month after Sandy devastated the New York and New Jersey coastlines, the storm's aftermath remains clearly visible in the most affected areas.
A pile of debris that had once been a house remains on the corner of Cedar Grove Avenue and Maple Terrace in New Dorp Beach – a few blocks away from Galdorisi's home and in the same area President Obama toured with New York Gov. Andrew Cuomo, local Congressman Michael Grimm and other officials on Nov. 15. Dozens of cars that had been submerged remain abandoned along the side of streets, while boats that came to rest on beaches and in adjacent marshes are visible from Hylan and Father Capodanno Boulevards.
Wayne Steinman took one final look at the water across the street from his townhouse on Father Capodanno Boulevard in the Midland Beach section of Staten Island before evacuating to his husband Sal Ianullo's parents' home in Brooklyn around 2 p.m. on Oct. 29. The tide was already high, but he told the Blade the water was "still contained on the beach where it belonged."
Up to six feet of water inundated the couple's home a few hours later — the water shattered three large windows at the front of the house as it flowed through the first floor. The surge also tore the shed and air conditioning unit from the outside wall — the latter has not been found.
The couple found some furniture that had been in their living room in their front yard when they returned the next day. Their deck looked like what Steinman described as "toothpicks scattered about."
"The power of it was intense," he said. "I do have some neighbors who lived through it and did not evacuate. And the best way to describe it is a tsunami. It wasn't just water rising and then going away; it was a force of moving water."
Nine of the more than 40 people who lost their lives during Sandy in New York City were in Midland Beach.  This figure includes David Maxwell, a 64-year-old gay man who lived alone in his Mapleton Avenue home after his partner moved into a local nursing home after suffering a stroke.
A man and his 13-year-old daughter drowned when the surge washed away their Yetman Avenue home in the Tottenville section of Staten Island. The New York Daily News reported the family decided not to leave after someone broke into their home after the evacuated during Hurricane Irene that struck New York City in Aug. 2011.
On nearby Manhattan Street, Margie DelGesso and a group of other women were gutting her house that had up to six feet of water in it at the height of the storm. She is currently living with a friend in another part of Staten Island.
"They were talking about how bad it was going to be," DelGesso told the Blade while talking with this reporter in front of her damaged house. "I would never think I was going to have six feet of water in my house. I didn't even bring my furniture up, which I did last year. I brought a lot of furniture up for Irene. And this year I was like, 'nah, I'm all right.'"
"Operation Chocolate Chip Cookie" offers food, coffee to storm victims
A group of women who call themselves "Operation Chocolate Chip Cookie" served pasta and meatballs, homemade turkey soup, potato and egg sandwiches, cookies, cupcakes and hot coffee they were able to brew with a generator the New York Police Department donated from a tent they set up at a nearby intersection as DelGesso and her neighbors gutted and repaired their damaged homes. They have volunteered in other storm-devastated Staten Island neighborhoods.
"We're just hitting different parts of the island that have been impacted by this tragedy," South River, N.J., resident Pam McClellan, who grew up on Staten Island, told the Blade before she and other volunteers offered this reporter pasta, bread and three boxes of cookies and cupcakes to bring back to D.C. "We find places to set up shop. We'll get as many people as we can. We got a good group of girls, a good group of friends who are just willing to help out."
Volunteers offering clothing, food and other donated items to storm survivors from makeshift distribution centers along the street remain a common sight throughout many Staten Island neighborhoods — several remain along Midland Avenue in Midland Beach. Members of a Brooklyn motorcycle club continue to distribute these items on Cedar Grove Avenue in New Dorp Beach. Galdorisi said they stopped a looter while on patrol a couple of weeks ago.
The Stephen Siller Tunnel to Towers Foundation, which was established in honor of firefighter Stephen Siller who died in the Sept. 11 terrorist attacks after he ran through the Brooklyn Battery Tunnel to join his New York Fire Department colleagues at the World Trade Center, has created a Sandy relief fund. The American Red Cross, which initially faced criticism from Staten Island Borough President James Molinaro in the days immediately after the storm, continues to have a visible presence in Staten Island.
The Federal Emergency Management Agency has six disaster recovery centers in the borough — DelGesso said FEMA deposited two months of rent assistance into her checking account after she applied.
Gay Staten Islander coordinates Sandy relief efforts
Michele Karlsberg, who is lesbian comedian Kate Clinton's publicist, raised $2,500 that she distributed to DelGesso, Galdorisi, Steinman and Iacullo and two other gay Staten Islanders she knew Sandy directly impacted. She directed up to $10,000 she helped raise to the Stephen Siller Tunnel to Towers Foundation.
Karlsberg, whose mother lost everything during the storm and the house in the borough's Ocean Breeze neighborhood in which she grew up had eight feet of water inside of it after Sandy, continues to post recovery information to her Facebook page. She told the Blade she recently spoke with an NYPD lieutenant who wanted to know where he could send 100 cots and heaters.
Karlsberg directed him to a woman who set up a donation distribution center in New Dorp Beach.
"I sent the guy to her, so that was great," she said.
As Staten Islanders begin to rebuild, those in other affected areas continue to recover from the storm.
Normal ferry service to Fire Island Pines and Cherry Grove on Fire Island, which saw widespread flooding and severe beach erosion, has resumed. The Long Island Power Authority has also restored electricity to the vast majority of homes in the gay resort communities.
A group of drag queens who perform in Cherry Grove took part in a fundraiser at the Stonewall Inn in Greenwich Village on Sunday night that raised money for the Red Cross and the fund that maintains the dunes to which many local residents point as the reason the hamlet suffered comparatively less damage from Sandy than other areas of Fire Island. Jay Pagano, president of the Fire Island Pines Property Owners Association, is scheduled to meet with local beach erosion control officials to discuss ways to rebuild his community's dunes.
"Restoration of the dunes is a FIPPOA priority," he wrote in a Nov. 20 e-mail to Pines residents.
Homeless LGBT youth drop-in center relocates
The Ali Forney Center's drop-in center for homeless LGBT youth in Manhattan's West Chelsea neighborhood that flooded during the storm has relocated to the nearby LGBT Community Center.
A fund established to help the organization raise money for a second drop-in center that is scheduled to open in Harlem early next year has thus far raised more than $250,000. Gay MSNBC anchor Thomas Roberts and his husband, Patrick Abner, were among those who attended post-Sandy fundraiser for the Ali Forney Center at a Manhattan bar earlier this month.
Carl Siciliano, the group's executive director, told the Blade he expects it will cost more than $400,000 to recover what was lost in damaged drop-in center and to move into the new Harlem space.
"To have our drop-in center reduced, to have smaller spaces and all of that is difficult for the kids," he said. "The basic needs are the same as they were right before the hurricane that they're not being met. They're like in a constant state of crisis. By virtue of our space being totally destroyed, in a lot of ways we became the focal point of how LGBT folks were understanding how our community had been hurt by Sandy, although we certainly weren't the only ones who were badly hurt. Bailey House [an organization that offers housing for people with HIV/AIDS] was badly hurt as well, so in a way it generated a lot more support for us than normal, but the kids are in a constant state of crisis so there's not nearly enough resources for them. It just escalates it."
A group of Ali Forney clients and staff recently brought supplies to a group helping Sandy victims in Brooklyn's hard-hit Red Hook neighborhood. Roberts, who emceed the Ali Forney Center's annual fall fundraiser four days before Sandy made landfall near Atlantic City, N.J., helped cook Thanksgiving dinner with Abner, actress Ally Sheedy and another couple at a Brooklyn facility that has beds for 20 homeless LGBT youth.
"We live in Hell's Kitchen and we were not affected at all," Roberts, who reported from New Orleans after Hurricane Katrina's storm surge inundated the city in 2005, told the Blade. "I walk to work so I didn't have to worry about the subway. The lights never went off, so it's been a real education to hear about and also to cover what everyone has been living through and the pictures really tell the tale of only a small part of it. I know for certain places like Staten Island or Seaside Heights in New Jersey the devastation is as far as the eye can see."
Lynette Molnar of Provincetown for Women, who produces annual events for lesbian visitors to the resort town on Cape Cod, coordinated the collection of coats, blankets, toiletries, cell phone chargers and other items from local businesses and guesthouses to send to the Stephen Siller Tunnel to Towers Foundation. Her group sent close to 40 large boxes of donations to Staten Island with the Human Rights Campaign paying for the shipping.
"It feels so close to home and there are so many gay people too who live on Staten Island," Molnar told the Blade. "People just really poured their hearts out. It was so wonderful to be able to see that kind of support."
Staten Islanders struggle against lack of housing, rumors
Back on Staten Island, gay state Assemblyman Matt Titone said a lack of affordable housing and what he described as the "rumor mill" remain two of the most pressing issues for those recovering from the storm. Shoes, winter clothing and other donated supplies are readily available, but Karlsberg said replacing washing machines and other appliances has proven more of a challenge.
"So much stuff is out there, but people have no place to put it," she said. "All these things came instantly, but when you get back in your house and you say 'oh, I don't have a toaster. You know oh, I don't have plates.' But you can't get any of that stuff now."
Galdorisi, who grew up in New Dorp Beach, is currently living with family on Staten Island. She hopes she and her wife will return in three months once they rebuild their now gutted house.
"Right now, a lot of people in my neighborhood are actually living in their houses because they are not lucky enough to have family that they can go stay with," Galdorisi said. "I'm actually one of the lucky ones. Even though I lost my house, I have family that I can stay with. Some of them are still living there. They're just getting electric back now."
Ala. extends ban on transgender female athletes to universities
Republican Gov. Kay Ivey signed bill on Tuesday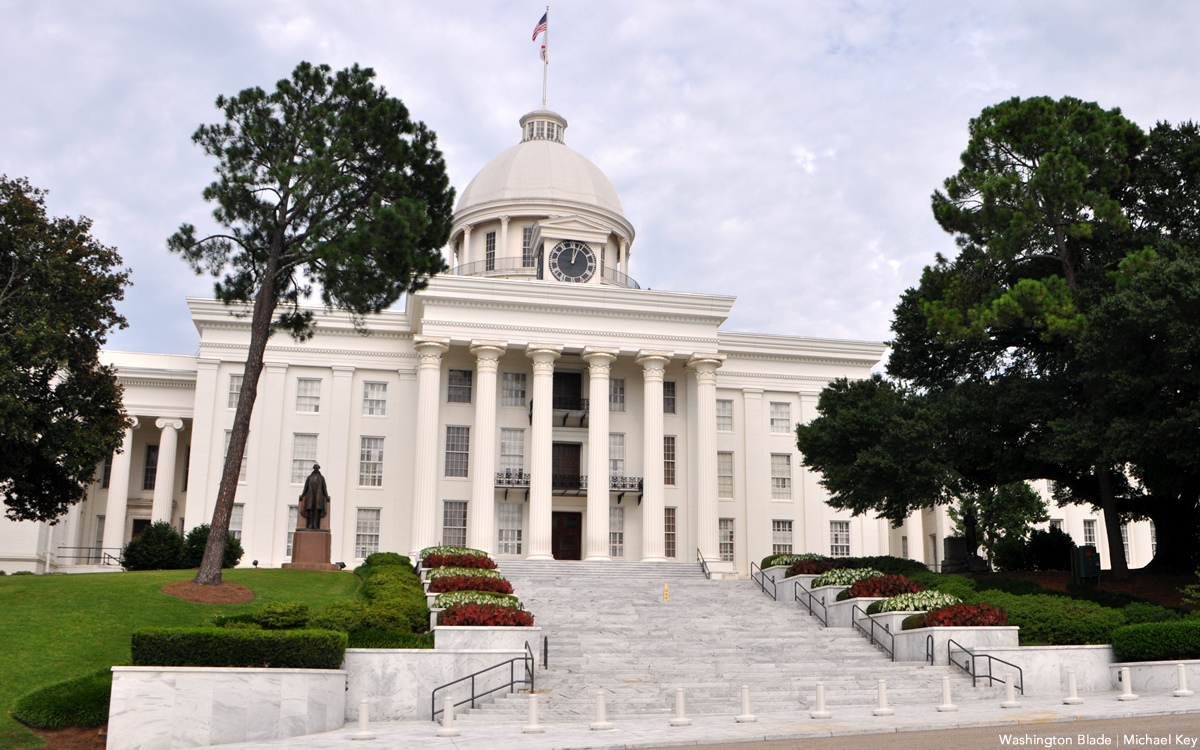 Governor Kay Ivey on Tuesday signed House Bill 261, which limits transgender students to playing sports in public colleges and universities only with "their biological sex assigned at birth."
"Look, if you are a biological male, you are not going to be competing in women's and girls' sports in Alabama. It's about fairness, plain and simple," said Ivey in a statement released by her office.
House Bill 261 was approved 26-4 in the Alabama Senate and 83-5 in the House of Representatives. In the vote in the House more than a dozen lawmakers abstained from the vote.
Ivey had previously signed legislation in 2021 banning trans female athletes from competing in K-12 girls sports. At the time she signed that bill the governor had noted that "Alabama remains committed to protecting female athletes at all levels and upholding the integrity of athletics."
Carmarion D. Anderson-Harvey, Alabama state director of the Human Rights Campaign, said the legislation is part of a "systematic attack against LGBTQ+ people" in Alabama and elsewhere.
"In just two years, [Ivey] and extremist lawmakers in Alabama have passed four anti-LGBTQ+ bills. From dictating what bathrooms we can use to blatantly ignoring the actual problems in women's sports, these politicians are making Alabama an increasingly hostile place for transgender people and the LGBTQ+ community as a whole," Anderson-Harvey said.
Biden condemns signing of Uganda's Anti-Homosexuality Act
National Security Council 'to evaluate' law's implications, U.S. engagement with country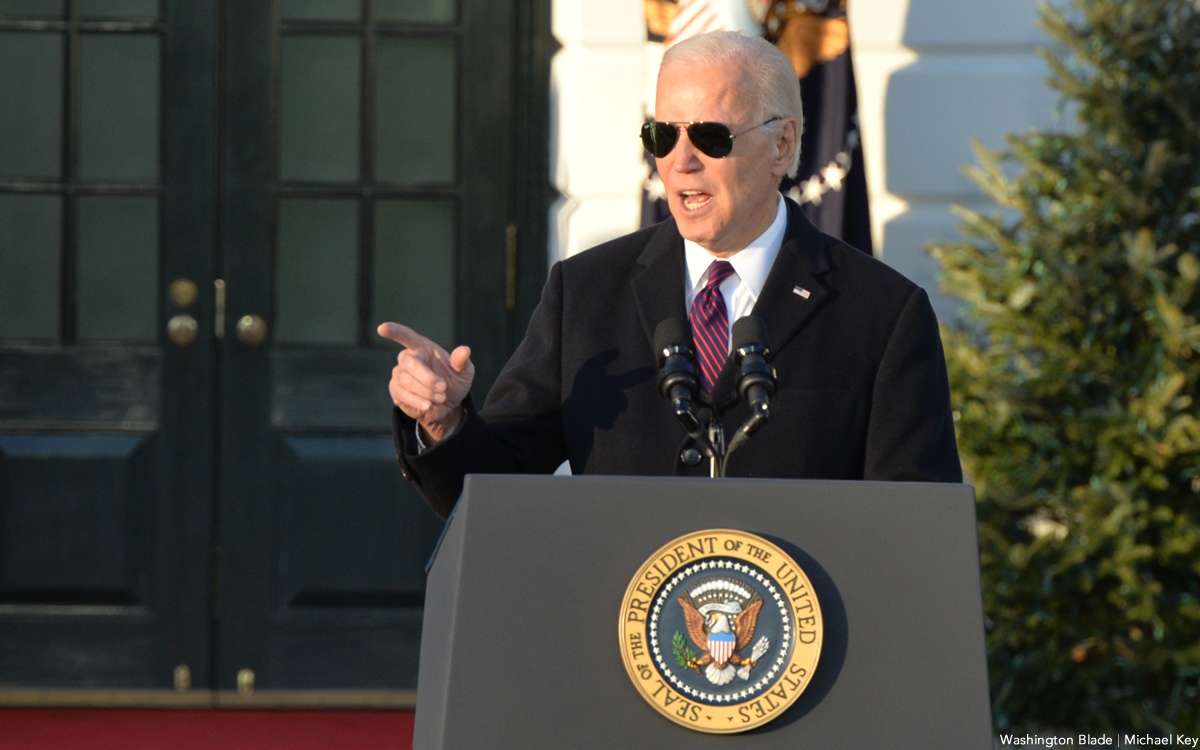 President Joe Biden on Monday condemned Uganda's Anti-Homosexuality Act that the country's president has signed.
"The enactment of Uganda's Anti-Homosexuality Act is a tragic violation of universal human rights — one that is not worthy of the Ugandan people, and one that jeopardizes the prospects of critical economic growth for the entire country," said Biden in his statement. "I join with people around the world — including many in Uganda — in calling for its immediate repeal. No one should have to live in constant fear for their life or being subjected to violence and discrimination. It is wrong."
Biden notes "reports of violence and discrimination targeting Ugandans who are or are perceived to be LGBTQI+ are on the rise," since MPs introduced the Anti-Homosexuality Act.
"Innocent Ugandans now fear going to hospitals, clinics, or other establishments to receive life-saving medical care lest they be targeted by hateful reprisals. Some have been evicted from their homes or fired from their jobs. And the prospect of graver threats — including lengthy prison sentences, violence, abuse — threatens any number of Ugandans who want nothing more than to live their lives in safety and freedom," said Biden.

"This shameful Act is the latest development in an alarming trend of human rights abuses and corruption in Uganda. The dangers posed by this democratic backsliding are a threat to everyone residing in Uganda, including U.S. government personnel, the staff of our implementing partners, tourists, members of the business community and others," added Biden. 
The version of the Anti-Homosexuality Act that President Yoweri Museveni signed contains a death penalty provision for "aggravated homosexuality."
Biden in his statement notes he has "directed my National Security Council to evaluate the implications of this law on all aspects of U.S. engagement with Uganda, including our ability to safely deliver services under the U.S. President's Emergency Plan for AIDS Relief (PEPFAR) and other forms of assistance and investments. My administration will also incorporate the impacts of the law into our review of Uganda's eligibility for the African Growth and Opportunity Act (AGOA)."  
"We are considering additional steps, including the application of sanctions and restriction of entry into the United States against anyone involved in serious human rights abuses or corruption," he said.
Ugandan media reports indicate the U.S. has revoked Parliament Speaker Anita Among's visa.
"The United States shares a deep and committed partnership with the people of Uganda. For more than 60 years, we have worked together to help millions of Ugandans live healthier, more productive lives," said Biden in his statement. "Our programs have boosted economic growth and agricultural productivity, increased investments in Ugandan businesses, and strengthened our trade cooperation. In total, the U.S. government invests nearly $1 billion annually in Uganda's people, business, institutions, and military to advance our common agenda. The scale of our commitments speaks to the value we place on this partnership — and our faith in the people of Uganda to build for themselves a better future. It is my sincere hope that we can continue to build on this progress, together and strengthen protections for the human rights of people everywhere."
 
Texas attorney general impeached, suspended pending outcome of Senate trial
Ken Paxton over the last decade has targeted LGBTQ people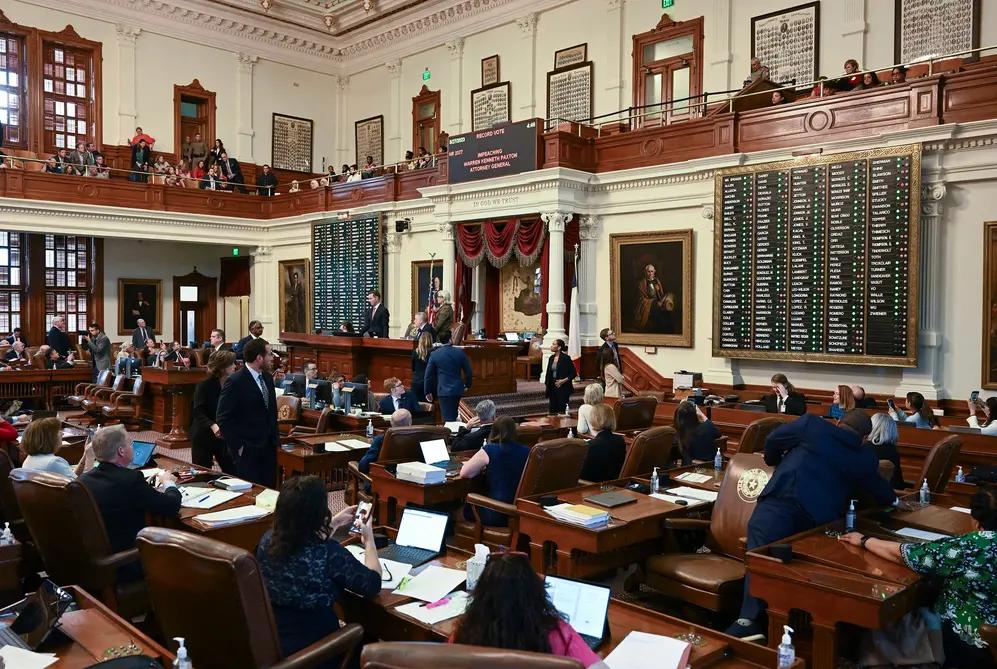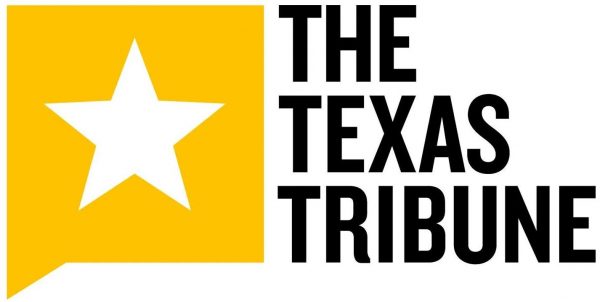 Editor's note: For the vast majority of the past 10 years the Texas attorney general has waged a relentless campaign to limit the rights and equality of LGBTQ Texans, especially transgender Texans. Today's vote is significant in terms of the possibility that a Senate conviction would offer a potential respite from Paxton's attacks on the LGBTQ community.
By Zach Despart and James Barragan AUSTIN, Texas | In a history-making late-afternoon vote, a divided Texas House chose Saturday to impeach Attorney General Ken Paxton, temporarily removing him from office over allegations of misconduct that included bribery and abuse of office.
The vote to adopt the 20 articles of impeachment was 121-23.
Attention next shifts to the Texas Senate, which will conduct a trial with senators acting as jurors and designated House members presenting their case as impeachment managers.
Permanently removing Paxton from office and barring him from holding future elected office in Texas would require the support of two-thirds of senators.
The move to impeach came less than a week after the House General Investigating Committee revealed that it was investigating Paxton for what members described as a yearslong pattern of misconduct and questionable actions that include bribery, dereliction of duty and obstruction of justice. They presented the case against him Saturday, acknowledging the weight of their actions.
"Today is a very grim and difficult day for this House and for the state of Texas," Rep. David Spiller (R-Jacksboro), a committee member, told House members.
"We have a duty and an obligation to protect the citizens of Texas from elected officials who abuse their office and their powers for personal gain," Spiller said. "As a body, we should not be complicit in allowing that behavior."
Paxton supporters criticized the impeachment proceedings as rushed, secretive and based on hearsay accounts of actions taken by Paxton, who was not given the opportunity to defend himself to the investigating committee.
"This process is indefensible," said Rep. John Smithee (R-Amarillo), who complained that the vote was taking place on a holiday weekend before members had time to conduct a thorough review of the accusations. "It concerns me a lot because today it could be General Paxton, tomorrow it could be you and the next day it could be me."
Saturday's vote temporarily removes a controversial but influential Republican figure in Texas and nationally. He has led an office that initiated lawsuits that overturned or blocked major Biden and Obama administration policies, sought to reverse Trump's electoral defeat in 2020, aggressively pursued voter fraud claims and targeted hospitals that provided gender care to minors.
The Legislature had impeached state officials just twice since 1876 — and never an attorney general — but the House committee members who proposed impeachment argued Saturday that Paxton's misconduct in office was so egregious that it warranted his removal.
"This gentleman is no longer fit for service or for office," said committee member Rep. Ann Johnson (D-Houston). "Either this is going to be the beginning of the end of his criminal reign, or God help us with the harms that will come to all Texans if he's allowed to stay the top cop on the take, if millions of Texans can't trust us to do the right thing, right here, right now."
Rep. Charlie Geren (R-Fort Worth), a member of the investigative committee, used his presentation time to criticize Paxton for calling representatives as they worked on the House floor to "personally threaten them with political consequences in the next election" if they supported impeachment.
Speaking against impeachment, Rep. Tony Tinderholt (R-Arlington), called the process "wrong."
"Don't end our session this way. Don't tarnish this institution," Tinderholt said. "Don't cheapen the act of impeachment. Don't undermine the will of the voters. Don't give Democrats another victory handed to them on a silver platter."
The vote came as hardline conservatives supportive of Paxton's aggressive strategy of suing the Biden administration were lining up in support of him. Former President Donald Trump — a close political ally to Paxton — blasted the impeachment proceedings as an attempt to unseat "the most hard working and effective" attorney general and thwart the "large number of American Patriots" who voted for Paxton.
Trump vowed to target any Republican who voted to impeach Paxton.
As lawmakers listened to the committee members make their case, Paxton took to social media to boost conservatives who had come to his defense, including Trump, U.S. Rep. Marjorie Taylor Greene (R-Ga.) and conservative radio host Grant Stinchfield, who tweeted, "Kangaroo Court in Texas."
About 90 minutes into the debate, the official Twitter account of the Texas attorney general's office began tweeting at members of the committee to challenge some of the claims being made.
"Please tell the truth," the agency's account said.
Because Paxton was impeached while the Legislature was in session, the Texas Constitution requires the Senate to remain in Austin after the regular session ends Monday or set a trial date for the future, with no deadline for a trial spelled out in the law.
Impeachment represents the greatest political threat to date for Paxton, who has been reelected twice despite a 2015 indictment for felony securities fraud and an ongoing federal investigation into allegations of official misconduct that began in 2020.
The impeachment vote, on the third-to-last day of the regular legislative session, capped a tumultuous week at the Capitol. From Tuesday to Thursday:
Paxton abruptly accused House Speaker Dade Phelan of presiding over the chamber while drunk and demanded that he resign.
The House General Investigating Committee revealed it had been investigating Paxton in secret since March.
The committee heard a three-hour presentation from its investigators detailing allegations of corruption against the attorney general.
The committee's three Republicans and two Democrats voted to forward 20 articles of impeachment to the full House.
Paxton, who was comfortably elected to a third term last year, made a rare appearance before assembled reporters Friday to criticize the process, saying he was not given a chance to present favorable evidence. He called impeachment an effort by Democrats and "liberal" Republicans to remove him from office, violating the will of voters and sidelining an effective warrior against Biden administration policies.
"The corrupt politicians in the Texas House are demonstrating that blind loyalty to Speaker Dade Phelan is more important than upholding their oath of office," Paxton said. He added, "They are showcasing their absolute contempt for the electoral process."
Many of the articles of impeachment focused on allegations that Paxton had repeatedly abused his powers of office to help a political donor and friend, Austin real estate developer Nate Paul.
In fall 2020, eight top deputies in the attorney general's office approached federal and state investigators to report their concerns about Paxton's relationship with Paul.
All eight quit or were fired in the following months, and most of the details of their allegations against Paxton were revealed in a lawsuit by four former executives who claim they were fired — in violation of the Texas Whistleblower Act — in retaliation for reporting Paxton to the authorities. Paxton's bid to dismiss the lawsuit is awaiting action by the Dallas-based 5th Court of Appeals.
According to the lawsuit, the whistleblowers accused Paxton of engaging in a series of "intense and bizarre" actions to help Paul, including intervening in an open-records case to help Paul gain documents from federal and state investigations into the real estate investor's businesses. They also accused Paxton of directing his agency to intervene in a lawsuit between Paul and a charity, pushing through a rushed legal opinion to help Paul avoid a pending foreclosure sale on properties and ignoring agency rules to hire an outside lawyer to pursue an investigation helpful to Paul's businesses.
In return, the whistleblower lawsuit alleged, Paul paid for all or part of a major renovation of a home Paxton owns in Austin. Paul also helped Paxton keep an extramarital affair quiet by employing the woman Paxton had been seeing, the lawsuit said, adding that the attorney general may also have been motivated by a $25,000 contribution Paul made to Paxton's campaign in 2018.
In their report to the House General Investigating Committee on Wednesday, the panel's investigators concluded that Paxton may have committed numerous crimes and violated his oath of office.
Investigators said possible felonies included abuse of official capacity by, among other actions, diverting staff time to help Paul at a labor cost of at least $72,000; misuse of official information by possibly helping Paul gain access to investigative documents; and retaliation and official oppression by firing employees who complained of Paxton's actions to the FBI.
The articles of impeachment accused Paxton of accepting bribes, disregarding his official duties and misapplying public resources to help Paul.
The articles also referred to felony charges of securities fraud, and one felony count of failing to register with state securities officials, that have been pending against Paxton since 2015, months after he took office as attorney general. The fraud charges stem from Paxton's work in 2011 to solicit investors in Servergy Inc. without disclosing that the McKinney company was paying him for the work.
The impeachment articles also accused Paxton of obstruction of justice by acting to delay the criminal cases with legal challenges and because a Paxton donor pursued legal action that limited the pay to prosecutors in the case, causing further delays "to Paxton's advantage."
Taken in total, the accusations showed a pattern of dereliction of duty in violation of the Texas Constitution, Paxton's oaths of office and state laws against public officials acting against the public's interest, the impeachment resolution said.
"Paxton engaged in misconduct, private or public, of such character as to indicate his unfitness for office," the articles said.
An attorney general had never before been impeached by the Legislature, an extraordinary step that lawmakers have reserved for public officials who faced serious allegations of misconduct. Only two Texas officials have been removed from office by Senate conviction, Gov. James Ferguson in 1917 and District Judge O.P. Carrillo in 1975.
If Paxton is to survive, he will need to secure the support of 11 senators. With the 12 Democratic senators likely to support his removal, votes for acquittal would need to come from the 19 Republican members.
None has publicly defended Paxton. In a television interview Thursday, Lt. Gov. Dan Patrick, who presides over the Senate, said merely that he believed senators would be responsible jurors and "do their duty."
A complicating factor is Sen. Angela Paxton (R-McKinney), Paxton's wife. State law requires all senators to attend an impeachment trial, though whether she will recuse herself from voting is unclear.
Paxton's political base lies in the far-right faction of the Republican Party, where he has positioned himself as a champion of conservative causes and a thorn in the side of Democratic President Joe Biden. Paxton has criticized his opponents as RINOs (Republicans in name only) who "want nothing more than to sabotage our legal challenges to Biden's extremist agenda by taking me out."
He also retained the backing of the state Republican Party, led by former state Rep. Matt Rinaldi, who frequently attacks Republicans he considers to be insufficiently conservative. On Friday, Rinadi said the impeachment was Phelan's fault for allowing Democrats to have too much influence in the House.
"The impeachment proceedings against the Attorney General are but the latest front in the Texas House's war against Republicans to stop the conservative direction of her state," Rinaldi said in a statement.
Paxton also has maintained a close relationship with Trump and filed an unsuccessful U.S. Supreme Court challenge to the 2020 presidential election. Paxton also spoke at Trump's rally on Jan. 6, 2021, shortly before the president's supporters attacked the U.S. Capitol.
Related:
***************************************************************************************
***************************************************************************************
The preceding article was previously published by The Texas Tribune and is republished by permission.
**********************
The Texas Tribune is a nonprofit, nonpartisan media organization that informs Texans — and engages with them — about public policy, politics, government and statewide issues.
Quality journalism doesn't come free
Perhaps it goes without saying — but producing quality journalism isn't cheap. At a time when newsroom resources and revenue across the country are declining, The Texas Tribune remains committed to sustaining our mission: creating a more engaged and informed Texas with every story we cover, every event we convene and every newsletter we send. As a nonprofit newsroom, we rely on members to help keep our stories free and our events open to the public. Do you value our journalism? Show us with your support.