April 11, 2013 at 4:13 pm EDT | by Ted Smith
10 rules of real estate for new buyers
By TED SMITH
Presumably, all first-time homebuyers have heard the advice about speaking to a lender to get pre-approved before you start looking. This is good advice for several reasons:
It sets your expectations about what you can afford.
It allows you to move quickly to find a home you'd like to buy.
Sellers will require such a letter along with your contract offer.
In this column, I want to add some other guidelines based on my work with many first-time buyers. In no particular order of importance, here they are:
In a seller's market like today's, there are very few (if any) bargains for buyers.
If something sounds too good to be true, it probably is.
Similarly, if something looks too good to be true for the price, it probably is. A picture is worth a thousand lies; that's why God invented wide-angle lenses.
However, it's also a bad sign if there are no pictures in the listing — or only a picture of the outside—especially if the home has been on the market for a while.
If a home has been on the market for more than 90 days, there's probably something wrong with it, or it's overpriced.
The amount of drama in a real estate transaction increases exponentially as you approach the settlement date.
Something will always go wrong the day before settlement.
Buying and selling a home is like a simultaneous marriage (for the buyer) and divorce (for the seller). In the same way that you wouldn't want to use the same lawyer for that, you don't want to have the same real estate agent try to represent both sides of a transaction.
Loan officers get paid to make loans; underwriters get paid to prevent bad loans from being made. Sometimes loan officers and underwriters at the same lending company appear to be working at cross-purposes.
Appraisers and inspectors are just doing their jobs, though it often seems they are working against you. Since you're paying for them as the buyer, they're actually working for you to make sure you don't buy an overpriced lemon.
The most important guideline is this: Keep your sense of humor throughout the home-buying process. It will reduce your stress through one of the most potentially stressful (and largest) financial transactions of your life. And it will keep you from getting too attached to a property in case it doesn't work out. As we say in our office when a deal falls through, "NEXT!"
Ted Smith is a licensed Realtor with STAGES Premier Realtors specializing in mid-city D.C. Reach him at TedSmithSellsDC@stagesrealtors.com or follow him on Facebook.com/MidCityDCLife, Youtube.com/TedSmithSellsDC or @TedSmithSellsDC. You can also join him on weekly tours of open houses specifically geared toward first-time buyers. Sign up at meetup.com/DCMidCity1stTimeHomeBuyers/.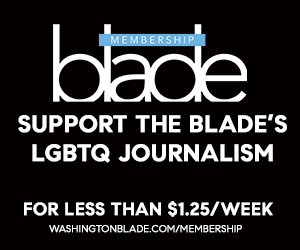 Sign Up for Blade eBlasts